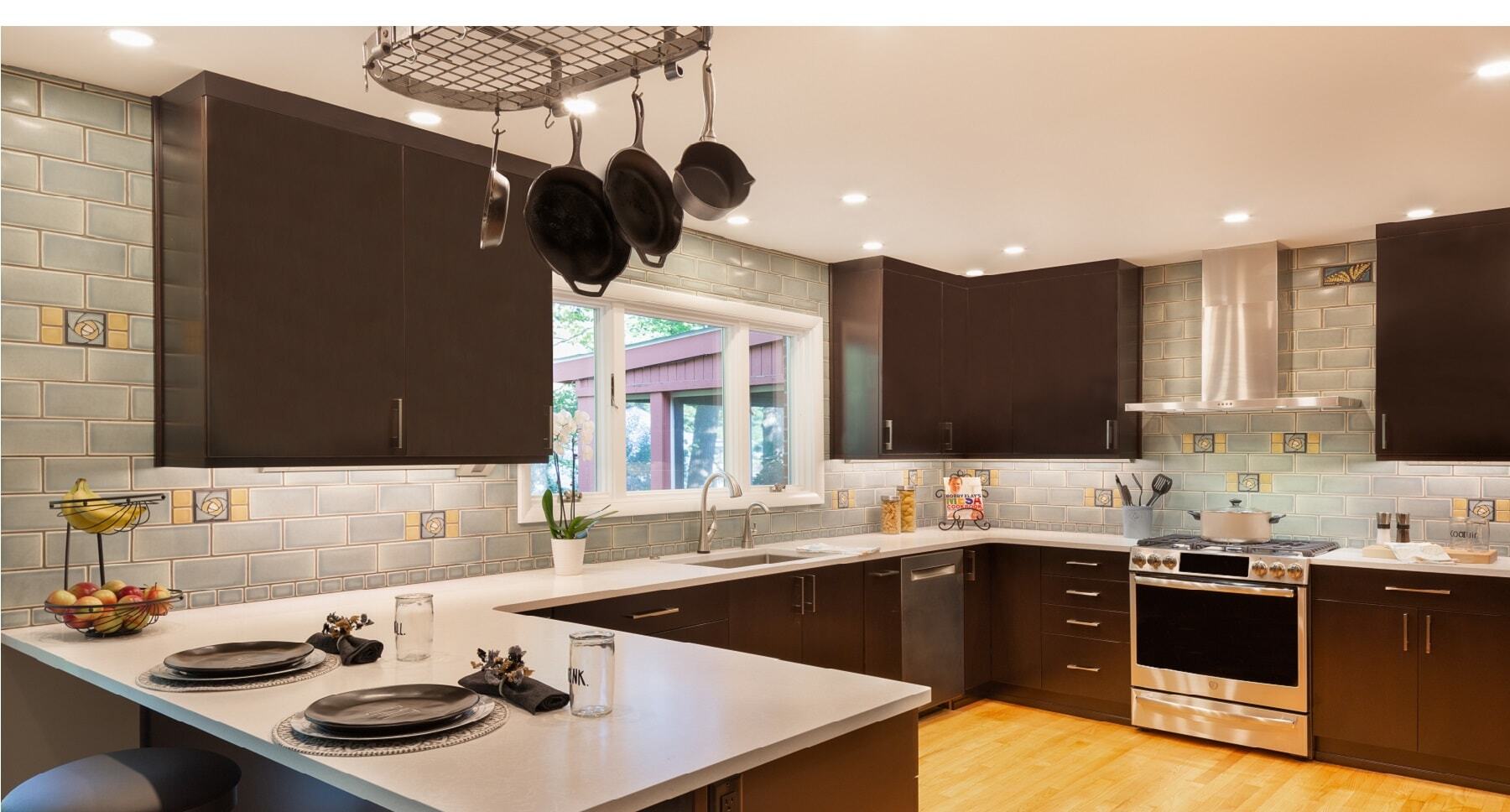 Most Popular Designs for a Kitchen Remodel
Start your dream home today!
Most Popular Designs for a Kitchen Remodel
Is your kitchen is the heart of your home?
Do you spend most of your time in your kitchen entertaining, spending time with family and friends, or just having a glass of wine to relax after a hard day?
Your kitchen is unique – from the style of the fixtures in your space to the finishing touches that make this room one that you love to spend time in. While everyone has their own vision for what makes a perfect kitchen, there are some general styles that have stood the test of time.
If you're considering a kitchen remodel in Ann Arbor, check out the details of these most popular kitchen designs to get some inspiration: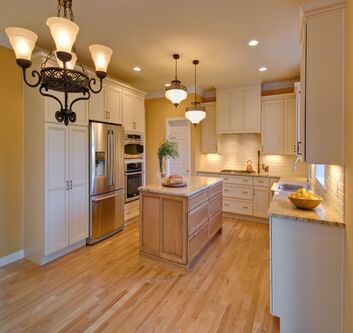 Rustic farmhouse kitchens: When you think of a farmhouse kitchen what comes to mind? Fresh-baked bread, sunlit spaces, and family memories? We agree! This style remains a top choice for homeowners around the country. A rustic style adds comfortable, inviting elements that make your kitchen the ideal gathering space. This style includes a few key elements such as open shelving (removing the doors of a few cabinets), a farmhouse style kitchen sink (a large, deep basin sink), and oversized features such as large wooden tables and fireplaces.
Sleek, modern kitchens: If you have a more cutting edge style, this might be a good option for you. Sleek styling and strong horizontal lines combined with industrial elements make the perfect 21st century kitchen. A few key elements of this style include frameless cabinets (the cabinet door overlays the box of the cabinet), and simple, clean accessories. Less is more with this style – integrated hardware, glass backsplashes, and solid counters are all smart choices for a modern space.
Inviting and warm traditional kitchens: A traditional style kitchen isn't to be confused with farmhouse style! Some key differences are architectural details – sweeping arches, moldings, and raised panel cabinets - that are all found in traditional kitchens. Other key elements of traditional style kitchens are classic stains (unlike modern kitchens, distressed and aged stains are the go-to choice), stylish lighting (chandeliers, lantern-style lighting), and natural flooring (hardwood or stone as opposed to laminate).
Your kitchen is one of the most important rooms in your house, so don't cut corners when it comes to design! At Alpha Design + Build, our design process puts you in the driver's seat and keeps you involved every step of the way, with every decision being made.
Trust Your Kitchen Remodel in Ann Arbor to the Experts
Although there is a lot to think about when designing a new kitchen, just browsing some trends and ideas can help you decide what you like and what's most important to you. Start a conversation about your kitchen design with experts and give us a call today! We're ready to work with you to design and build the perfect space.