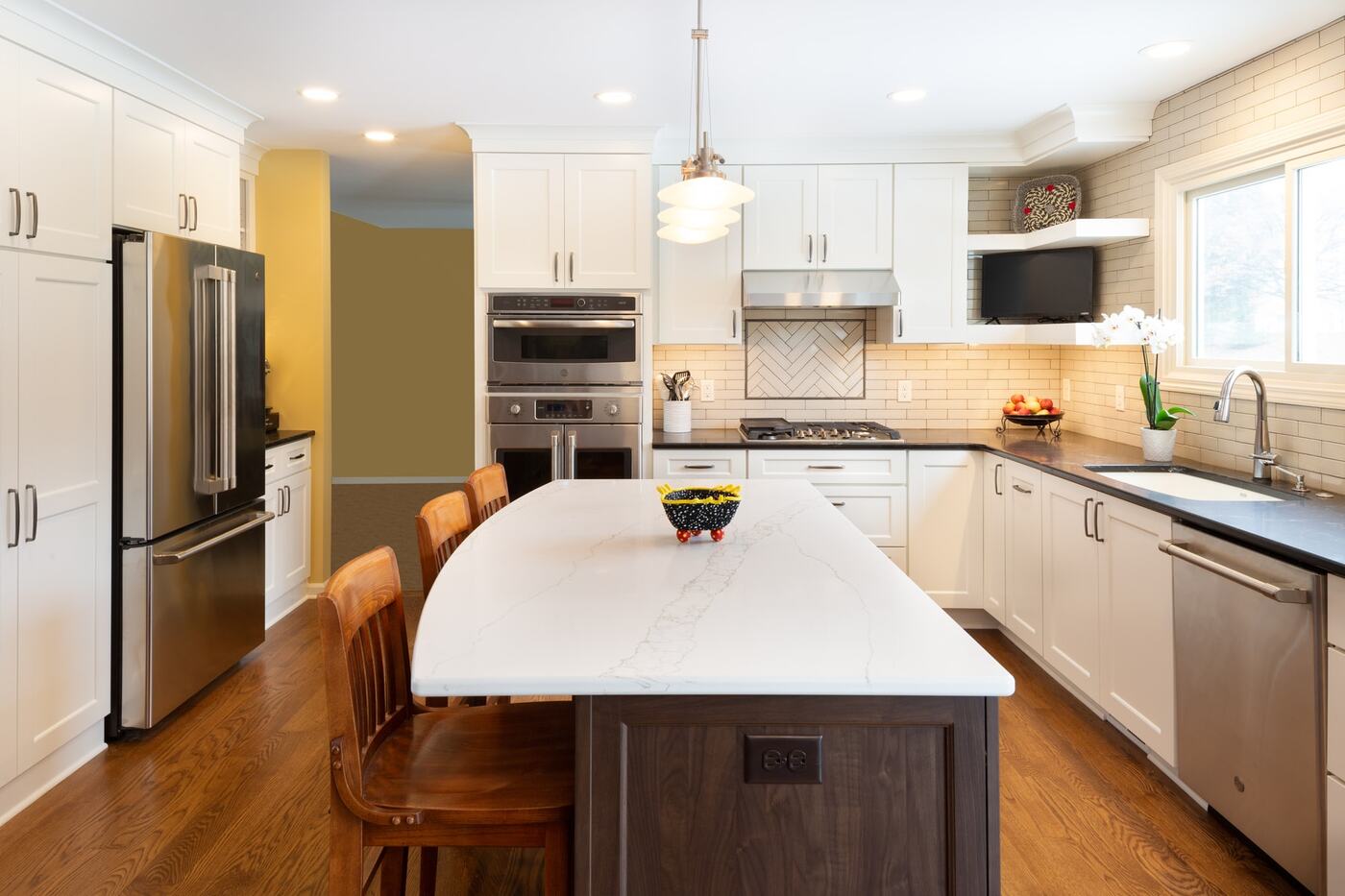 Kitchen Remodeling Gallery
Start your dream home today!
Kitchen Remodeling Gallery
A "lemon inspired" kitchen remodel
Our designers are inspired by the personalities and tastes of our clients.
The kitchen, pictured right, took inspiration from a scrap of wallpaper featuring lemon tree topiaries—sometimes a cue from a client's scrapbooks is better than an hour of discussion!
Warm wood tones, golden yellows, and bronze light fixtures suggest Mediterranean warmth.