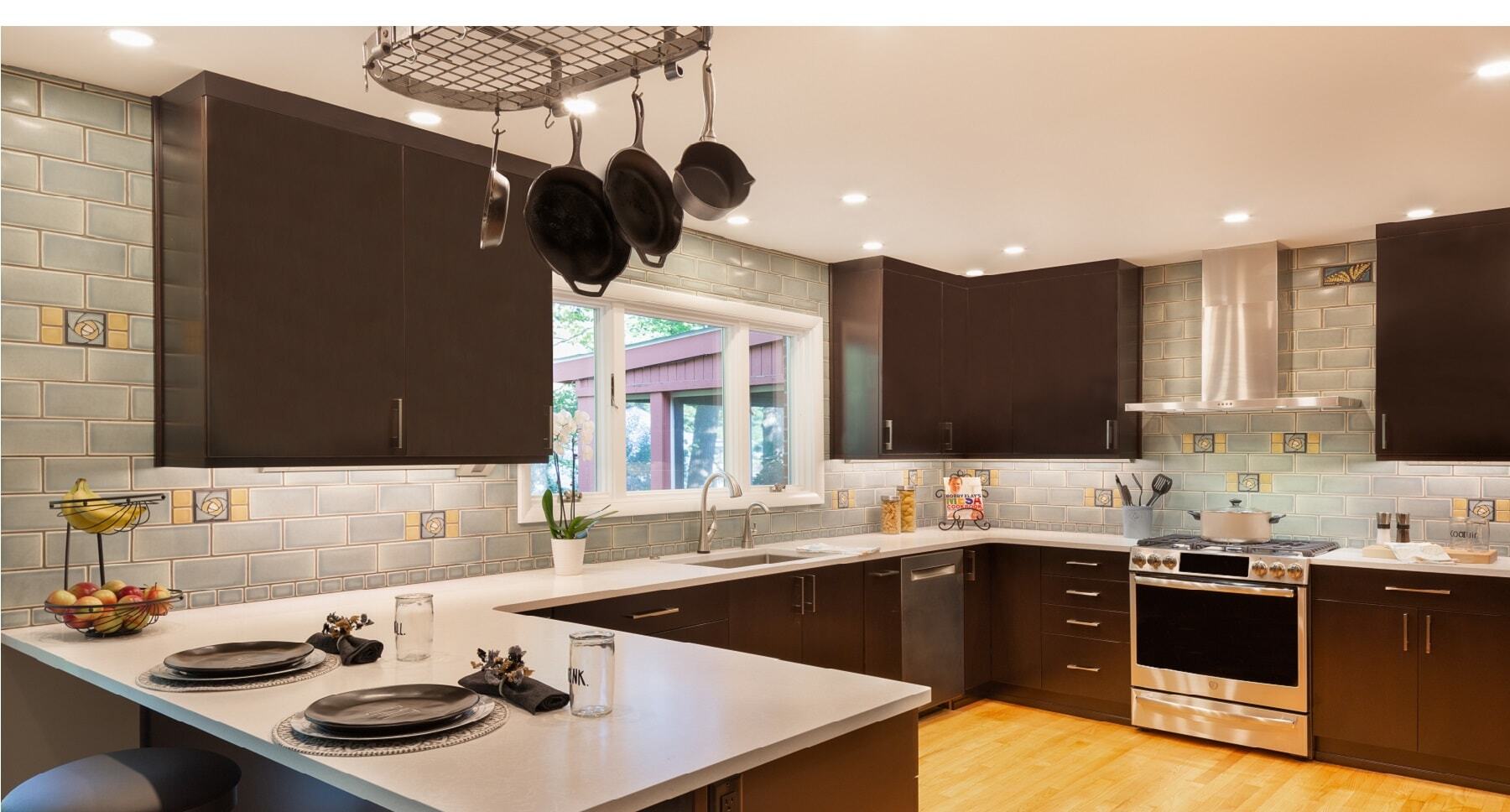 Kitchen Remodeling
Start your dream home today!
The heart of your home
The kitchen has evolved to become the center of family life. Today, families cook, eat, entertain, read, work, plan meals, do homework, and even watch TV in their kitchens, and a well-designed kitchen can make a tremendous difference in the valuable hours we spend at home.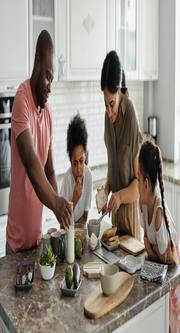 Bringing together family and friends
Long ago, cooking was done over open fires built outside on the ground. As fireplaces and chimneys took root, cooking moved inside, drawing everyone together for heat, light, safety and, of course, food.
After World War II, the kitchen became better organized and easier to work in. Walls that once hid utilitarian kitchens were torn down, creating spaces that were a source of pride for entertaining guests.
By the 1960's and 1970's, there was a renewed interest in home cooking and the kitchen became the place for improving culinary skills, displaying designer cookware, and gathering family and friends.
By the 1980's, homeowners embraced the concept of a completely open kitchen with designer appliances to show off.
Today's kitchen is an open, clean space with a full range of energy-efficient, sleek appliances and is often the hub of social activity, where families and friends spend most of their time together.
Great kitchens are built on a great design
Whether your kitchen simply needs a new look, or you want to tear the walls down and start over, our interior designers can bring beauty and functionality into this key space. Maybe you're looking for low-maintenance flooring, upgraded countertops, or built-ins for added space. Many problems can be solved with the help of a new set of expert eyes. We're great with tight spaces and can help you envision a place you'll love and where memories are made.
A great kitchen begins with a great plan, and we have the knowledge and access to bring a world of exciting materials and fixtures to your door while helping you stick to a budget.