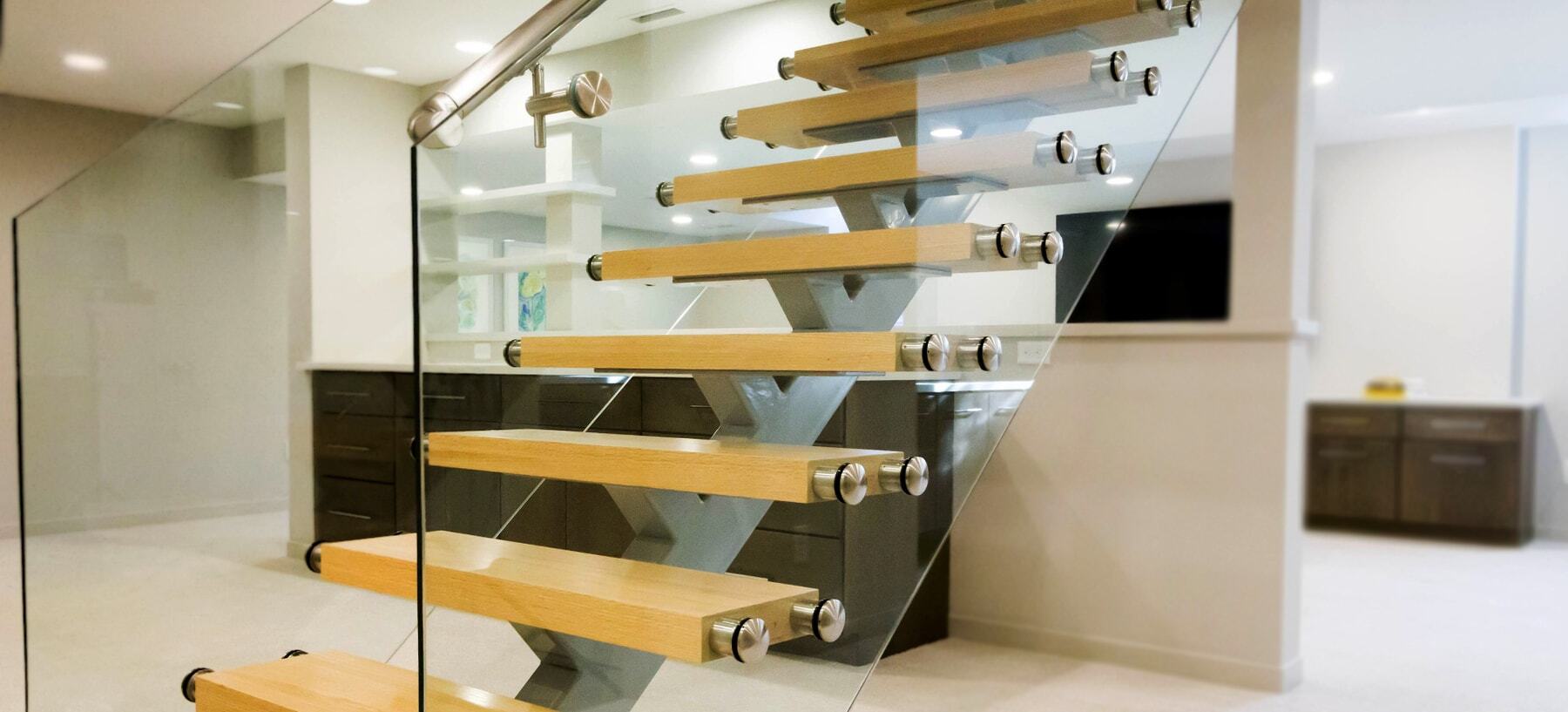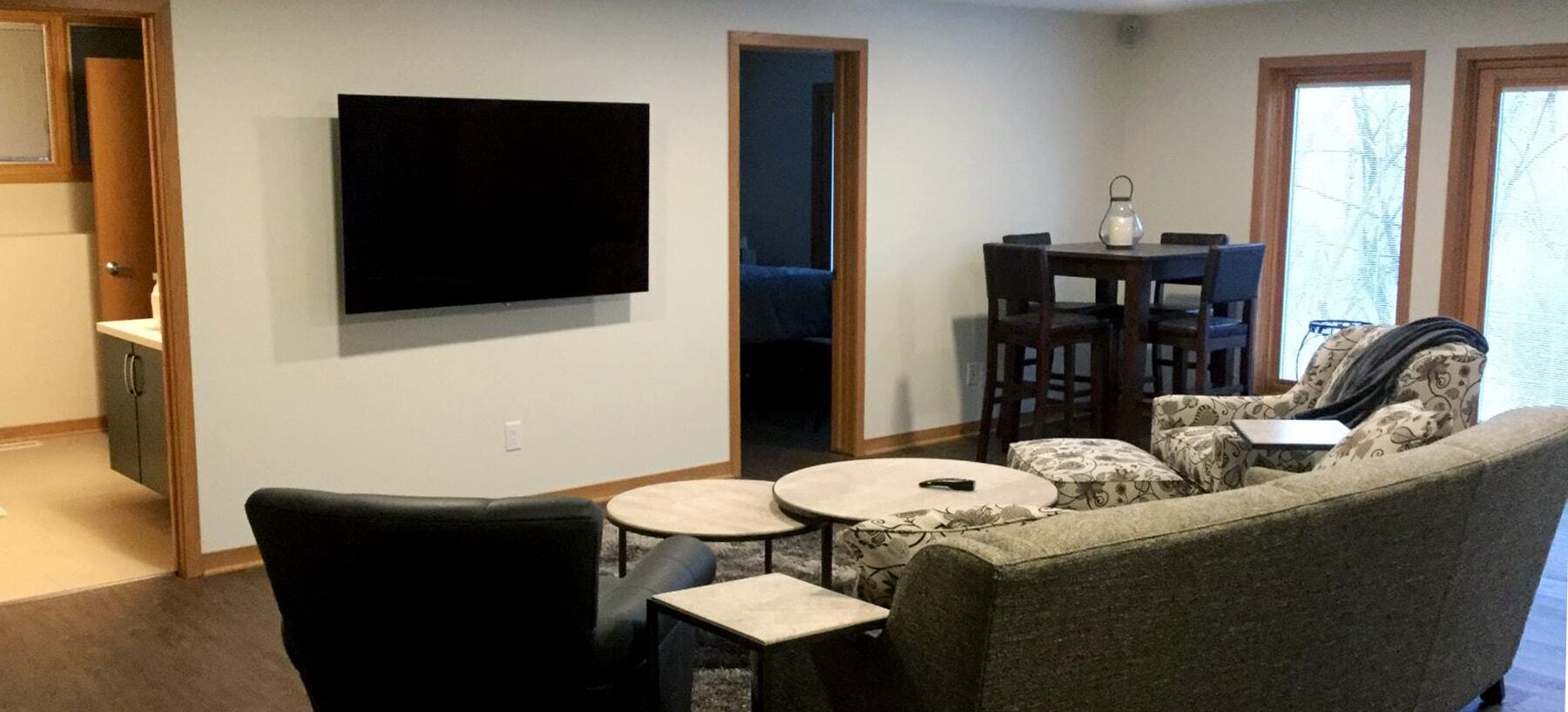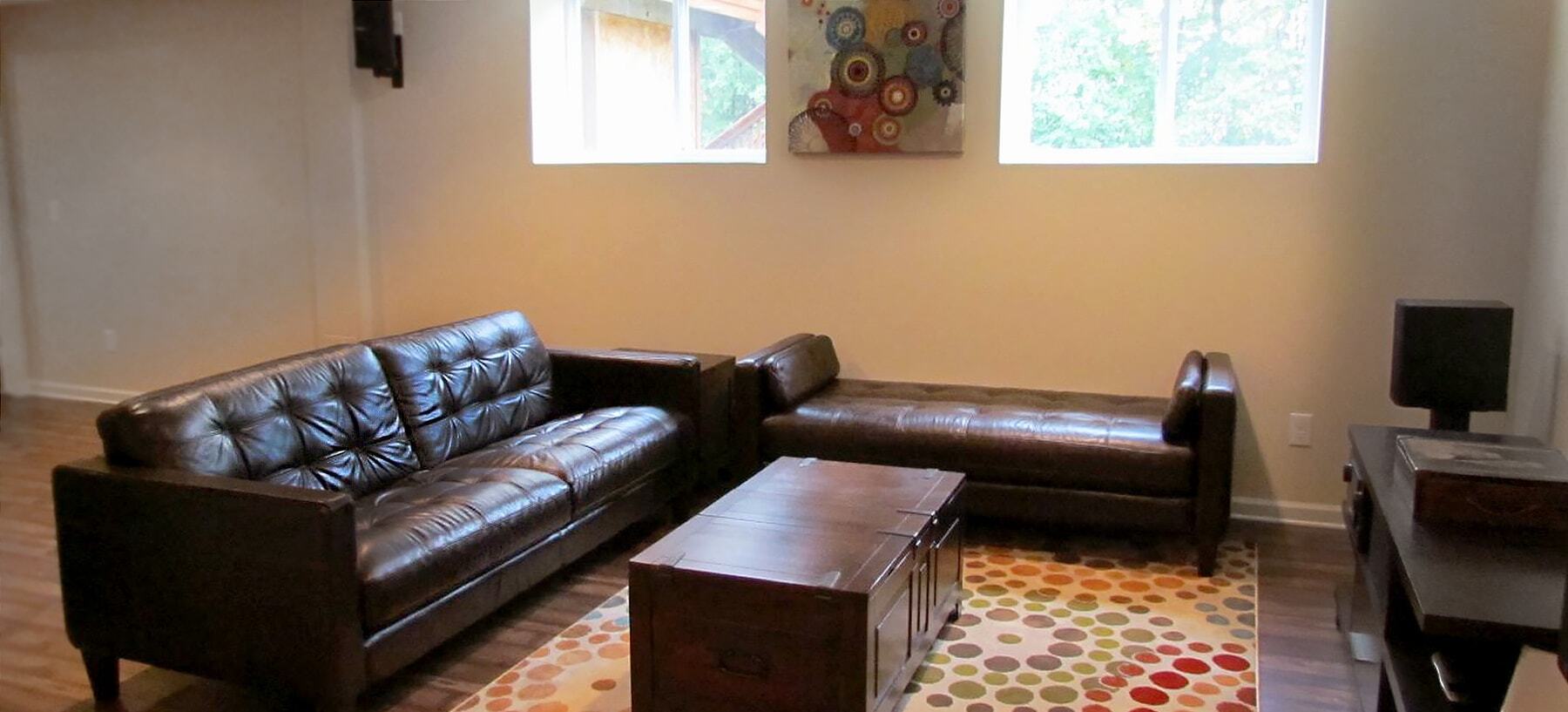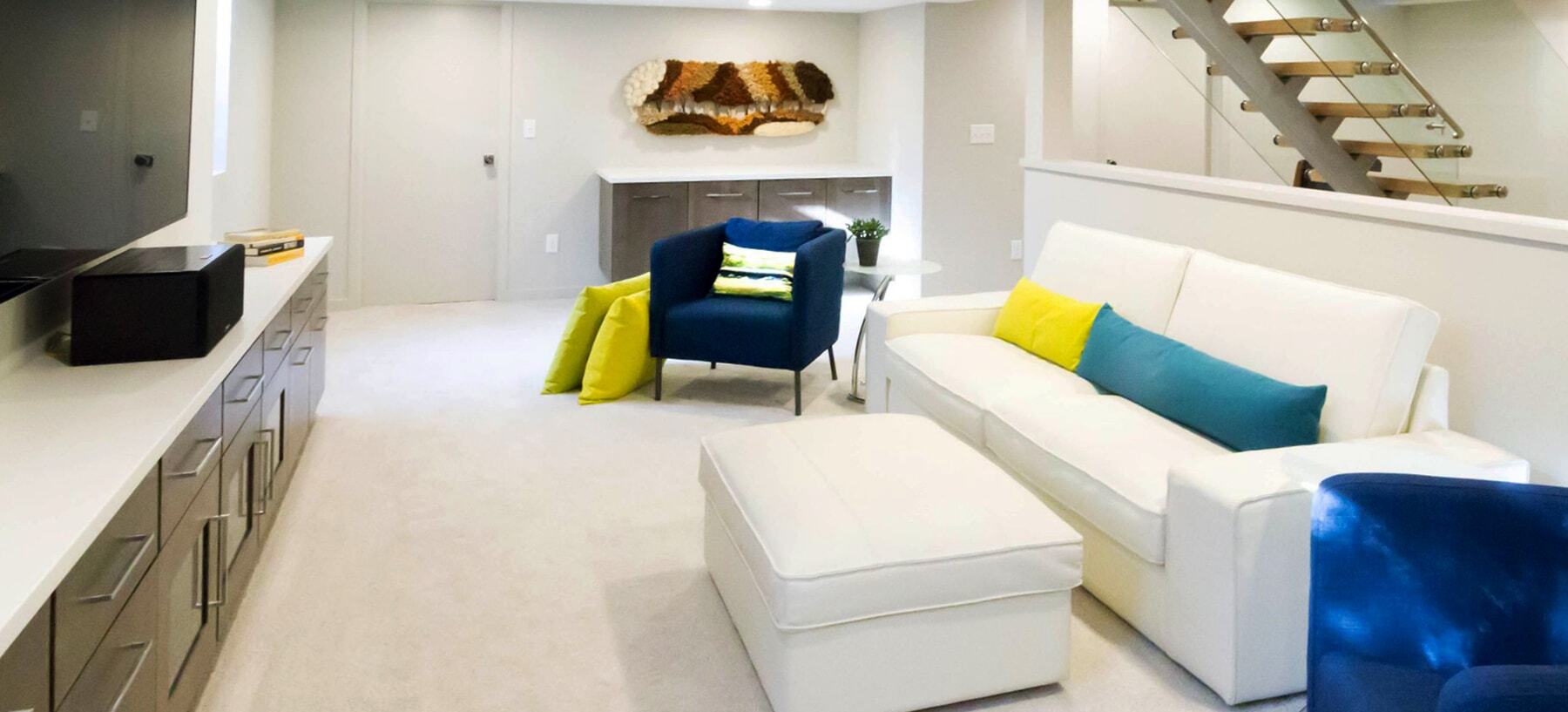 Basement Refinishing
Start your dream home today!
Is your basement scary and uninhabitable?
Basements are no longer the dark, dingy collector of boxes and spiders they once were. Today's basements have transformed into spare bedrooms, entertainment hubs, bars, and man-caves, adding important living space and value to your home.
Let our interior designers and craftsman team up to create the perfect space for your needs.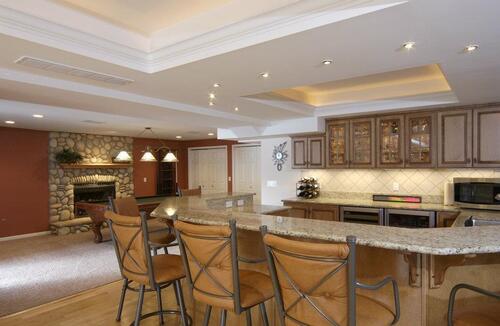 Looking at basements scientifically
There's no point in creating a beautiful living space in your basement only to have water seep in and destroy it during the next downpour. We'll do a close evaluation of your basement before we get started to ensure your dream basement is built on the right materials.
Controlling water and water vapor in your basement is the single most important issue to be addressed in the finishing process. We can take an aggressive approach to finishing your basement for maximum long-term air quality and comfort, or combine specialty materials with standard ones for a healthy basement within a smaller budget.
Even if a basement never floods, small amounts of groundwater entering through cracks, moisture working its way through concrete, and the moisture of condensation collect in conventional insulation, on wood studs, and on the paper in drywall creating a food source for molds and mildew. This creates the familiar musty-basement smell, and sometimes leads to more serious air quality issues, especially for those who suffer from allergies and asthma.
Finished basements that feel like a breath of fresh air
Alpha's long experience with flood restoration and mold remediation led to the development of our proprietary Dura Dry basement finishing system, with an emphasis on customizable solutions.
A very practical approach
Making your basement stand up to the occasional incursion of water is a good idea, too. Sending ruined building materials to the landfill is costly for the homeowner as well as the environment.
Our Dura Dry system addresses the moisture problem from both directions. Our best practices model combines materials that defend against mold and mildew growth with great moisture resistance so that, if your basement does flood, your building materials can be cleaned and re-used. It's a win-win, for you and for the planet.
Not a panel in sight
What does a Dura Dry basement look like? It looks exactly like a drywall basement. It just doesn't smell like one!