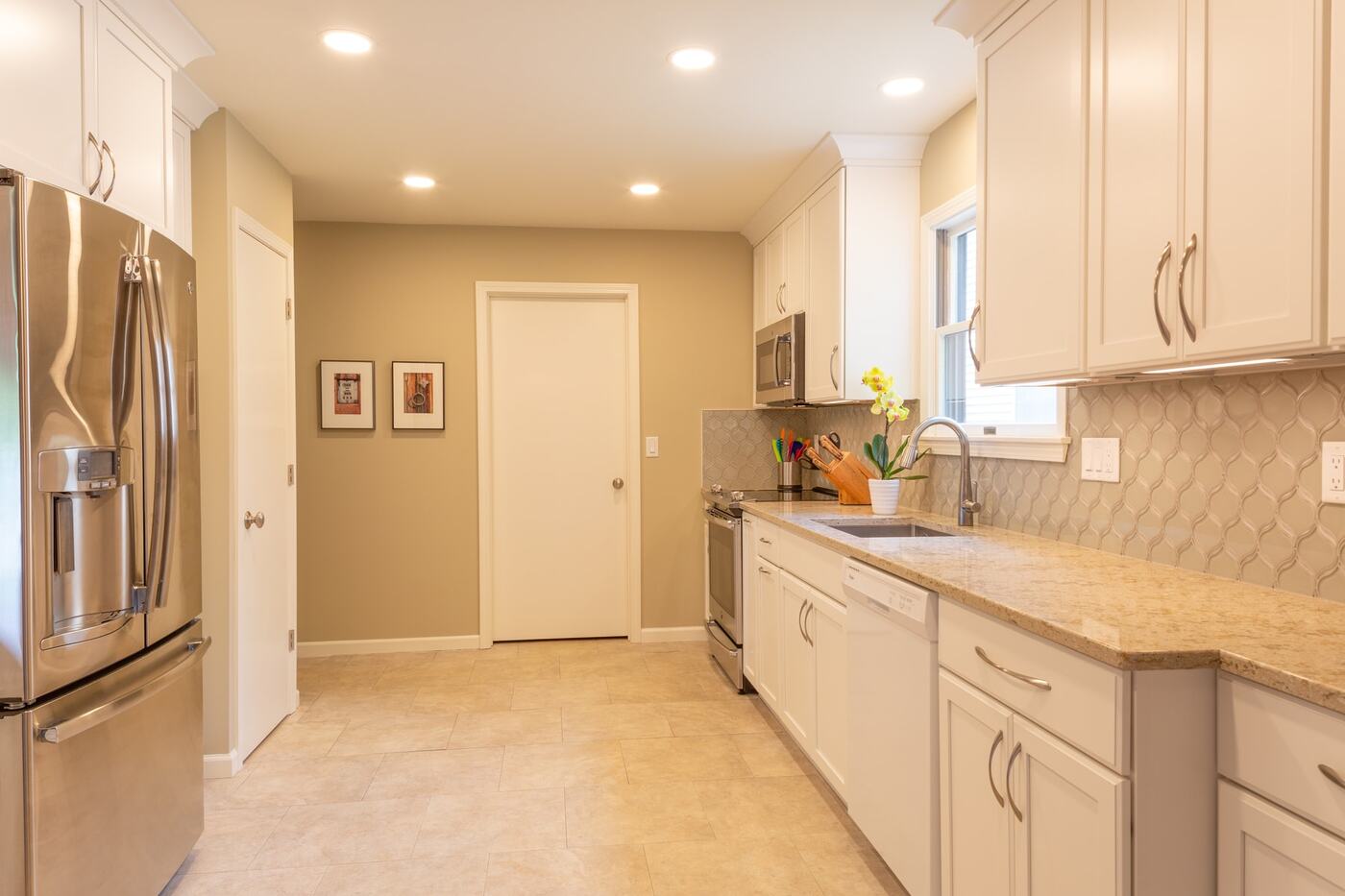 Home Remodeling Gallery
Start your dream home today!
Home Remodeling Gallery
The expertise to execute the most ambitious designs
Remodeling—a broad category which in the last few years included rebuilding one house from its foundations and sprucing up another with moldings, draperies and light fixtures.
In the foyer at right, bold tile flooring is impervious to snow, salt, and mud. An accordion of maple planks floats to the second story.
Railing by MILK Design, Chicago. Artwork provided by Distinct Designs, Inc., Ann Arbor.