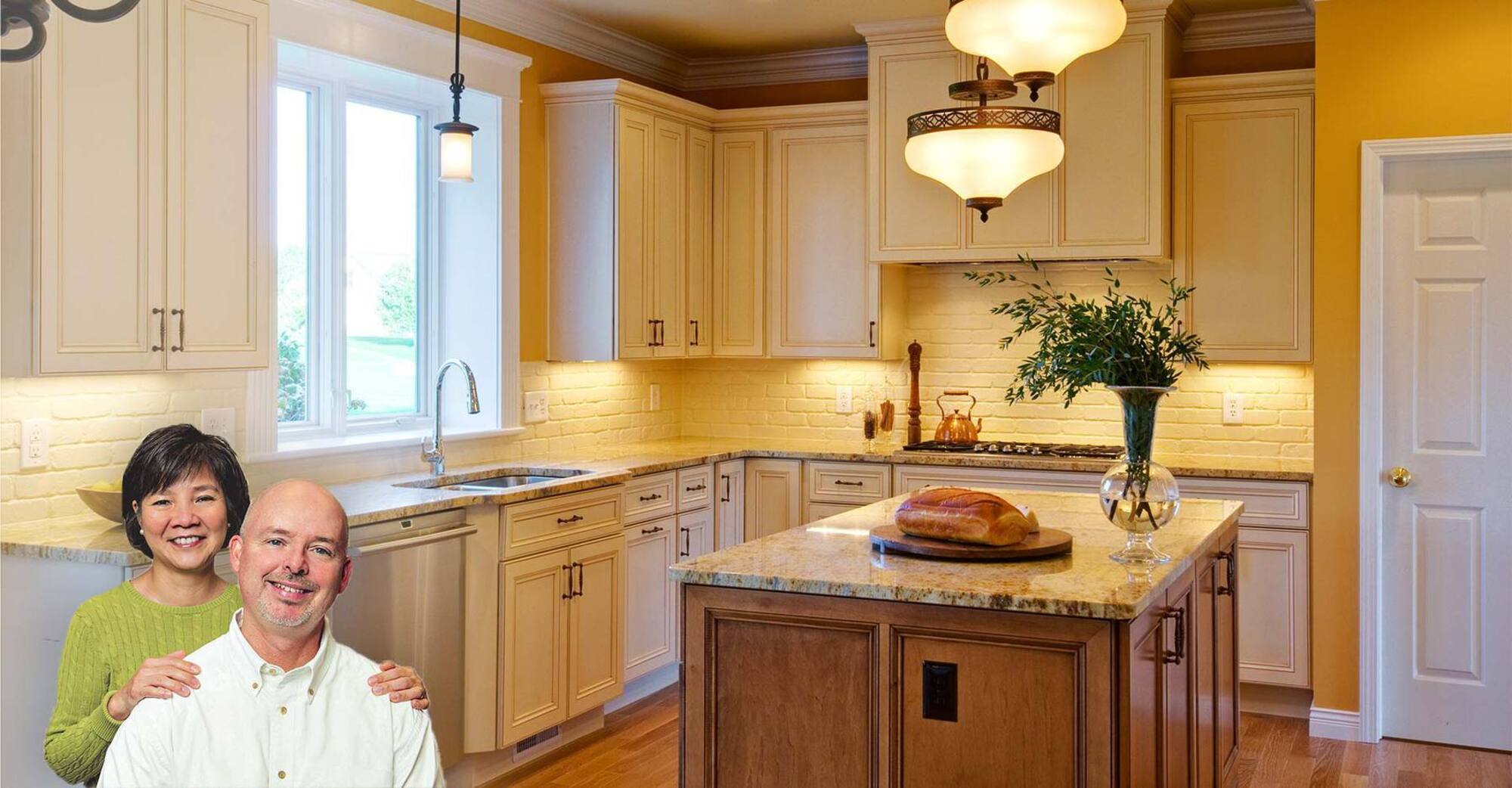 Carl & Susan's Story:
Allan has put together a top-notch team of professionals with many years of experience and a track record that proves they're very good at what they do as our new kitchen shows.
To begin, our designer was exceptional. She was visionary, creative, flexible yet appropriately guiding — and just plain fun to work with. We had some general ideas of what we thought we wanted in a kitchen. She helped us think through our ideas, wants and needs. We arrived at a design significantly different than what we initially envisioned, however it turned out to be perfect both functionally and aesthetically.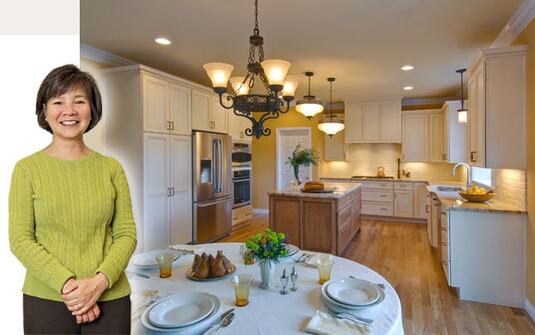 The execution of our Tuscan theme was truly outstanding. All the design elements work together extremely well to create a significant "Wow!" factor. After two years of living with this design, we're every bit as pleased as we were on day one. It's our favorite room in the house. Our designer truly did "hit a homerun" in creating both a beautiful and functional kitchen which was delivered by Alpha's outstanding craftsmen.
The guys did a really good job implementing the designer's vision. They were also polite, considerate of our home, and easy to work with. It was just a comfortable experience working with the guys. All Alpha personnel performed with a high level of integrity. They delivered as promised.
-Carl & Susan, Ann Arbor, Michigan

Carl and Susan had a white melamine, standard-issue, builder kitchen, and it opened directly into their beautifully furnished living and dining areas. The other rooms feature lovely custom mouldings and rich, warm wall colors reminiscent of Tuscany. It was time to bring the kitchen into harmony with the rest.
The design hinges on fine details. Color similarity between the maple island cabinets and the white oak flooring was crucial to the harmony of the room. We painted the "thin brick" splash to match the cabinets, rather than upstage them. The clients trusted us with touches such as the offset hanging lights over the island, and the Renaissance-feel cabinet hardware. In the end, Noelle even talked them into the tall vintage pepper grinder.
Lead carpenter Dan created a special extension jamb for the new window over the sink, and seamlessly joined two completely different crown mouldings, where the hood box meets the wall and ceiling.
– Sheryl Hearns, Senior Interior Designer