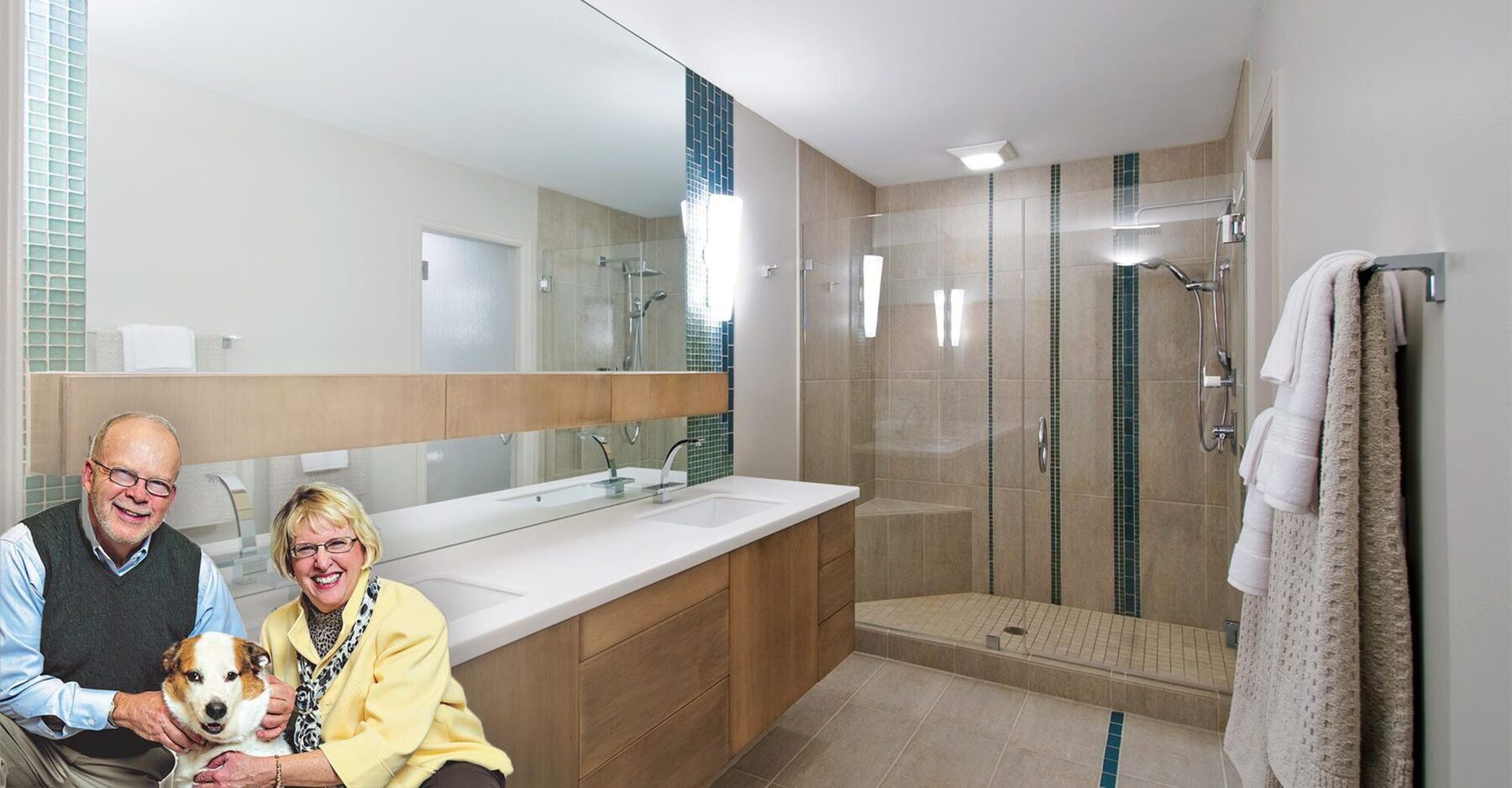 A contemporary cascade of tile
Jan & Bruce's story:
Our project was a bathroom redesign. We went to specialty shops — tile, bathroom fixtures, cabinets, and were lost. The design process helped us see how every aspect would fit together; additionally, many helpful suggestions were offered and incorporated. When our tile floor was delivered, Noelle noticed that the product color and finish were not what we had ordered — close — but not the quality we had specified. We would have not noticed that discrepancy.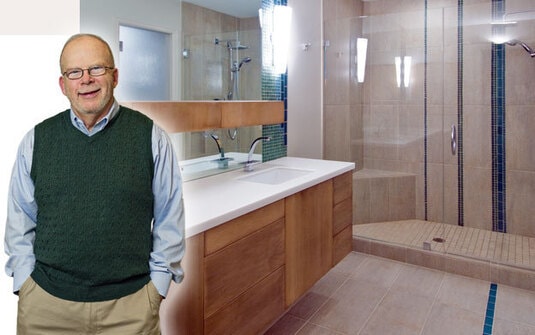 Throughout the process, we trusted all the staff implicitly. The entire crew was professional and expert (and they even liked our dog). You will save time and frustration working with someone who has experience on hundreds of projects and benefit from great ideas, assistance and expertise. The final bathroom renovation exceeded our expectations.
– Jan & Bruce, Ann Arbor, Michigan

This project was full of challenging details—we wanted to make sure they all came together as the client envisioned. The tile was especially tricky—multiple sizes and colors, different thicknesses, junctions with mirrors and cabinets. The "floating" cabinetry from a new vendor weighed more than we had expected and required more substantial support than we had designed. But we're able to solve challenges like these quickly. In the end, the room won an award. It's a project that all of us who worked on it can be proud of.
– Ken Sexton, Project Manager & VP of Construction Services