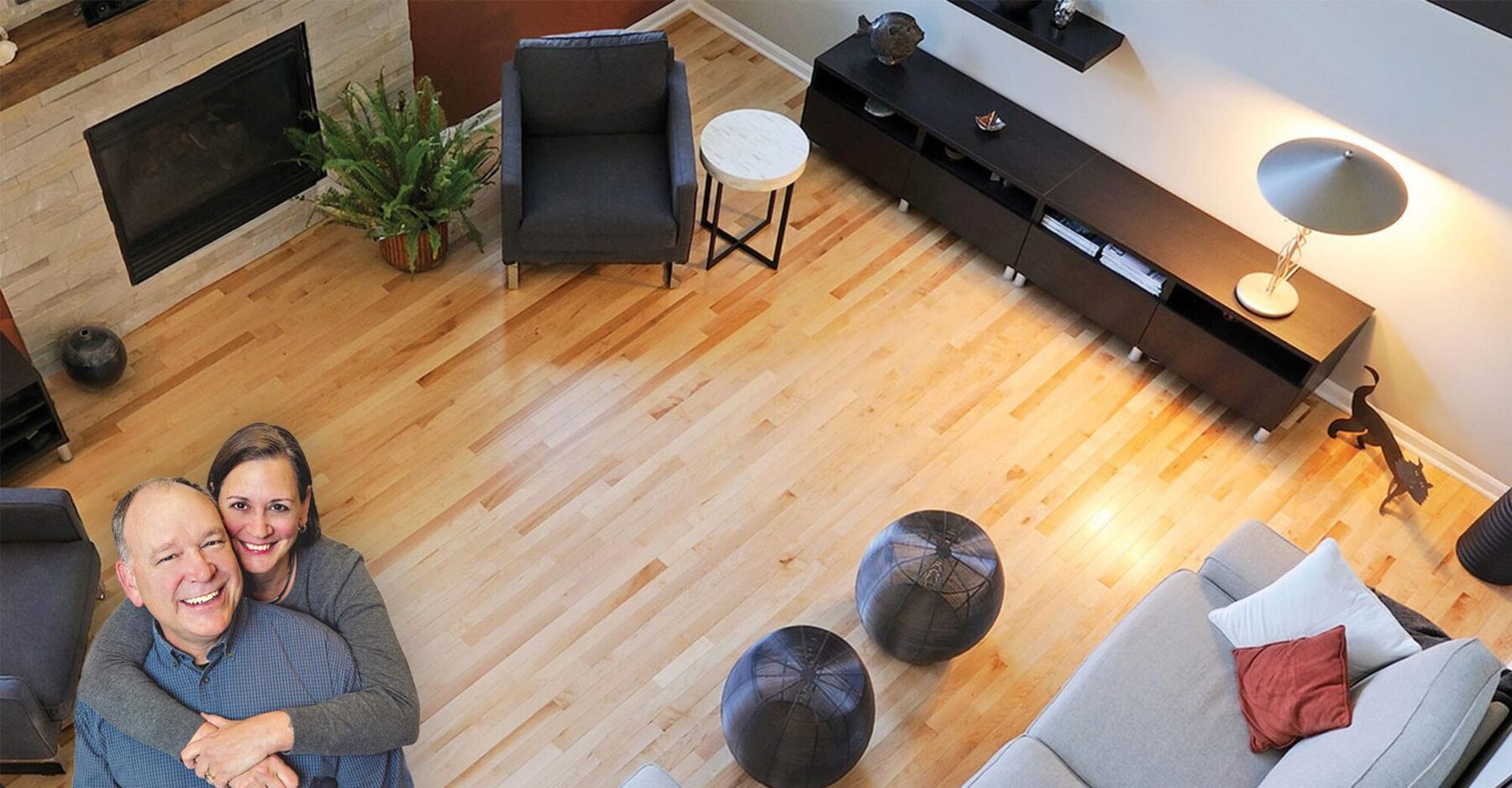 Ron & Susan's story:
This was our first experience working with any designer, and we did not know what to expect. Noelle listened to what we envisioned for the project and took it from there. The initial sketches she designed for us gave us a new and fantastic idea to think about. We had not considered having the fireplace surround go up to the ceiling, but we are tremendously pleased with the way it turned out. We also renovated our entryway, stairs and railings, and the end result is WOW! Noelle did a great job of tracking down the materials we liked and guiding us in the best way to incorporate them. We highly recommend the design process and Noelle. It was a pleasure working with her, and we look forward to working with her again on our kitchen renovation.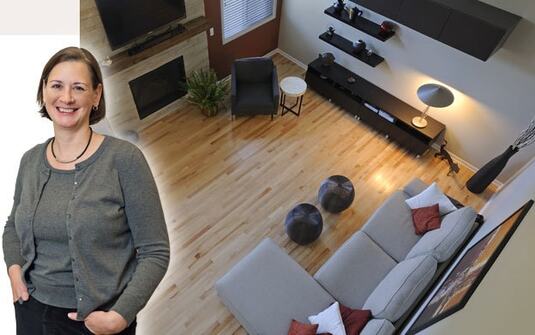 This is our second project with Alpha Remodeling, and we are looking forward to working with them on more renovations in the future. We chose Alpha for our first project (a sunroom addition) because of Allan Lutes. He met us at our house, listened to what we were thinking, and then challenged us on how to accomplish what we really wanted and do it within budget. Other contractors just took our rough sketches and told us what it would cost to build it.
We were comfortable having any of Alpha's tradesmen in the house, but especially Dan. Dan was meticulous with detail and always understanding of our needs and aware of our pets' needs. Alpha didn't just give us a cookie cutter job. They challenged us to really think about all the aspects of the project, and they made our dreams into a reality.
– Ron & Susan, Gregory, Michigan

Another pair of repeat clients, Ron and Susan asked Alpha to transform their standard, builder foyer with some modern architectural flair. The existing carpeted stairs were the great obstacle to the look they wanted, with their turned wooden spindles and bulky stringers. Alpha worked with MILK Design of Chicago, a specialty stair and railing company, to provide the sleek steel-and-walnut railing. Our lead carpenters finished the minimalist treads and risers directly to the drywall without the benefit of wood trim for an especially tailored look. We also helped the clients to find a new fireplace surround, combine it with some wall colors, and to furnish a virtual family room in CAD. While Alpha re-painted, added wood flooring, and installed the stone surround and mantel shelf, Susan and Ron shopped for furniture and cabinets to fit their new floor plan. We're always happy to collaborate with you, and share our where-to-find-it secrets.
– Ken Sexton, Project Manager & VP of Construction Services