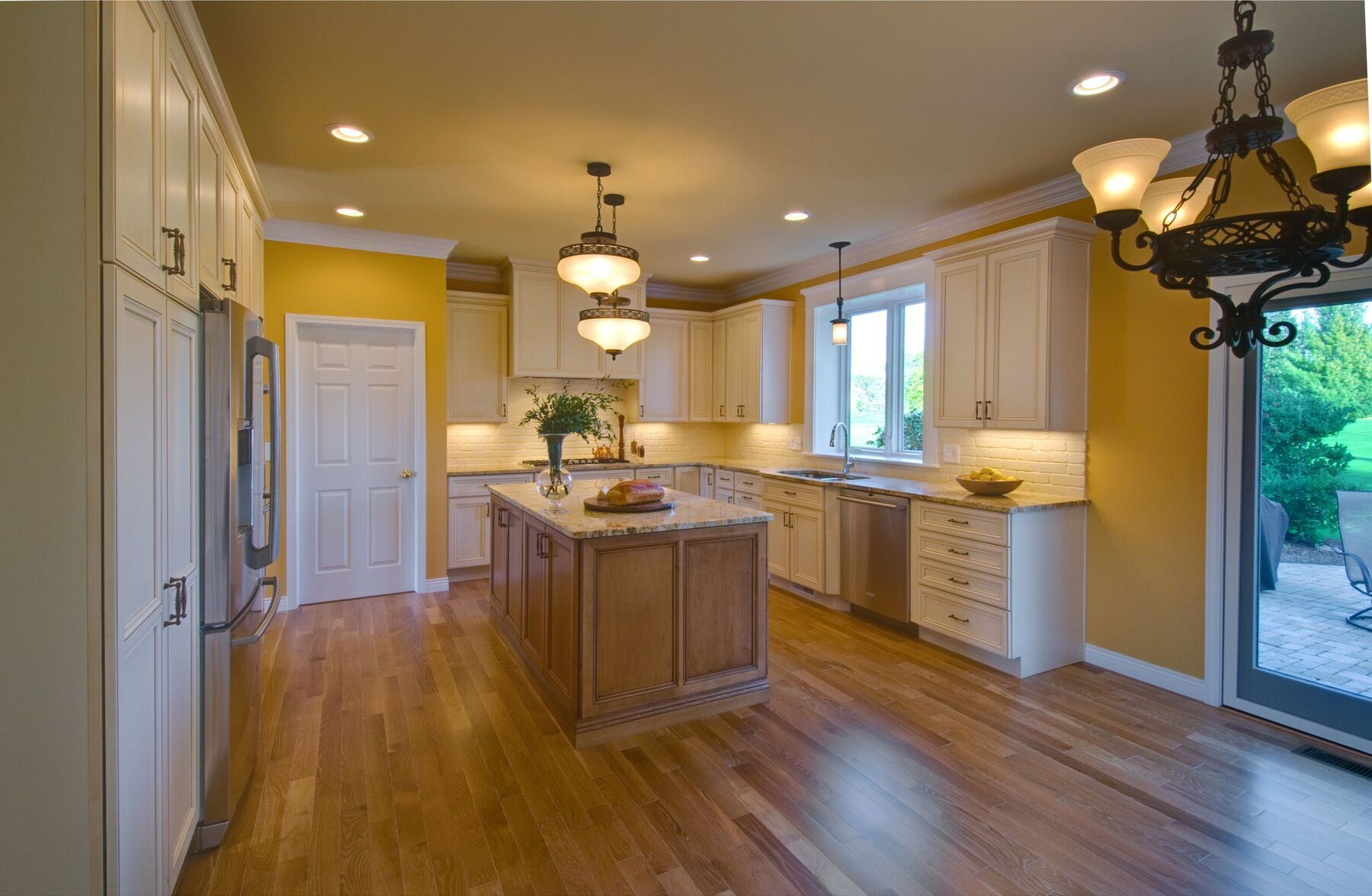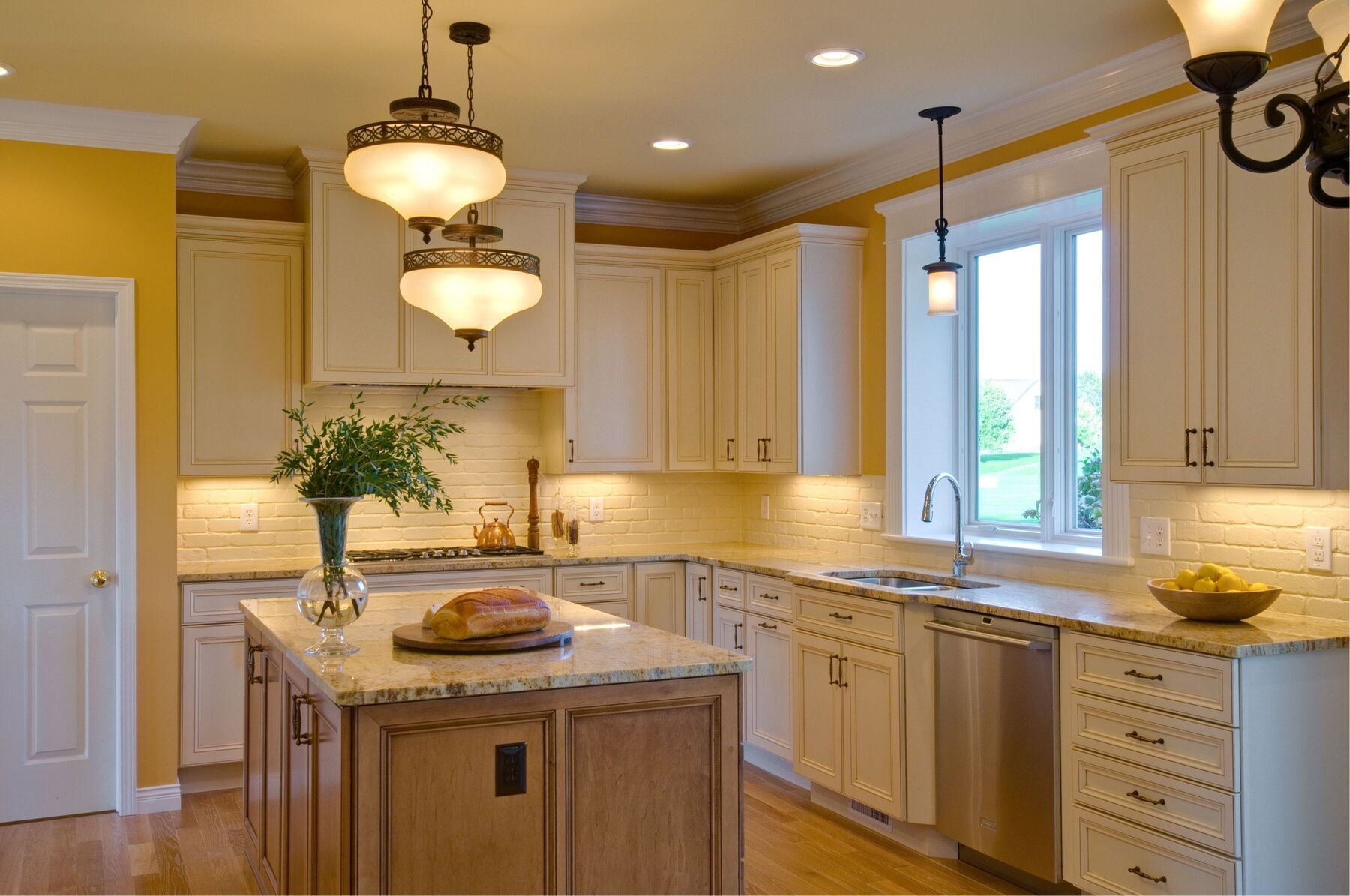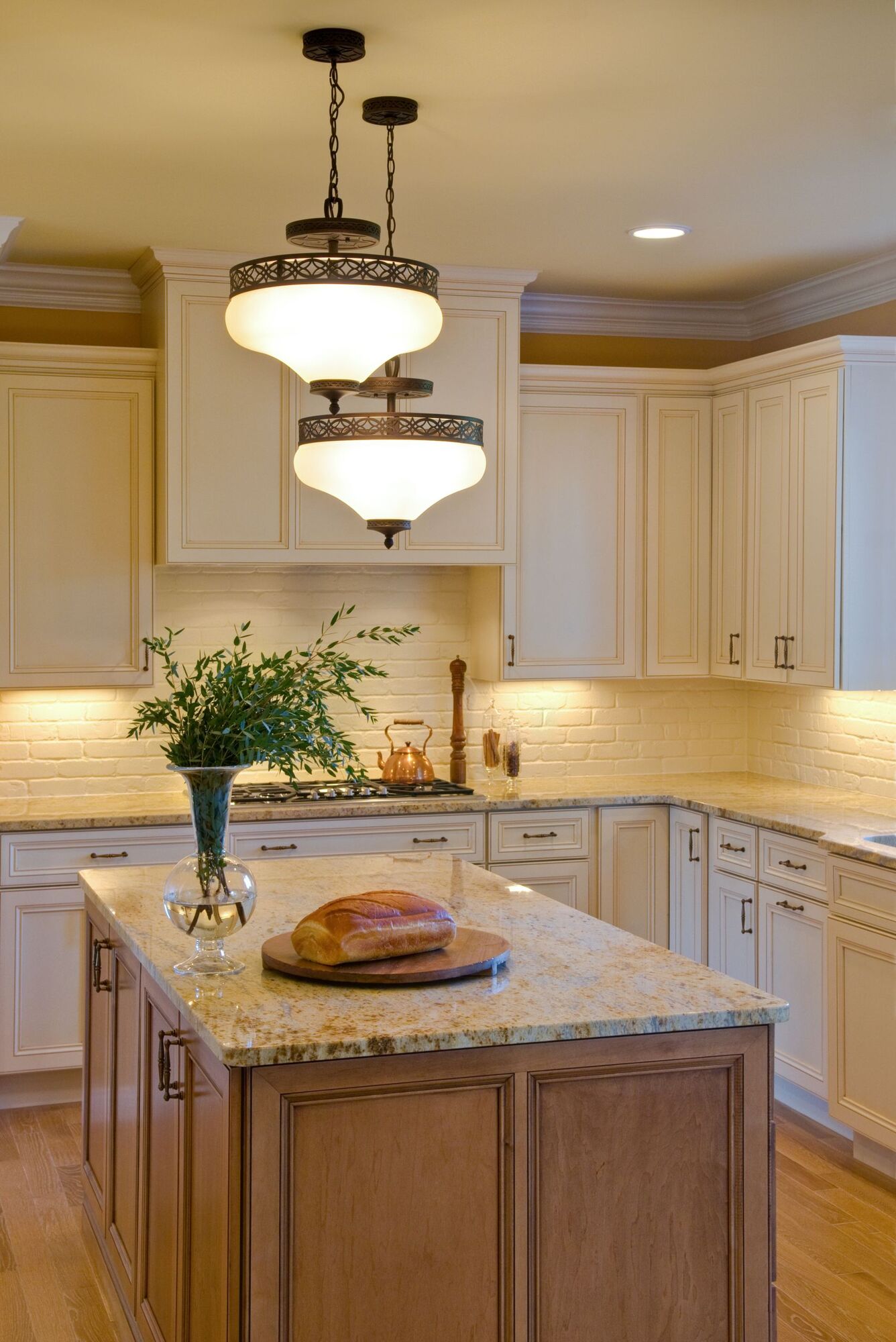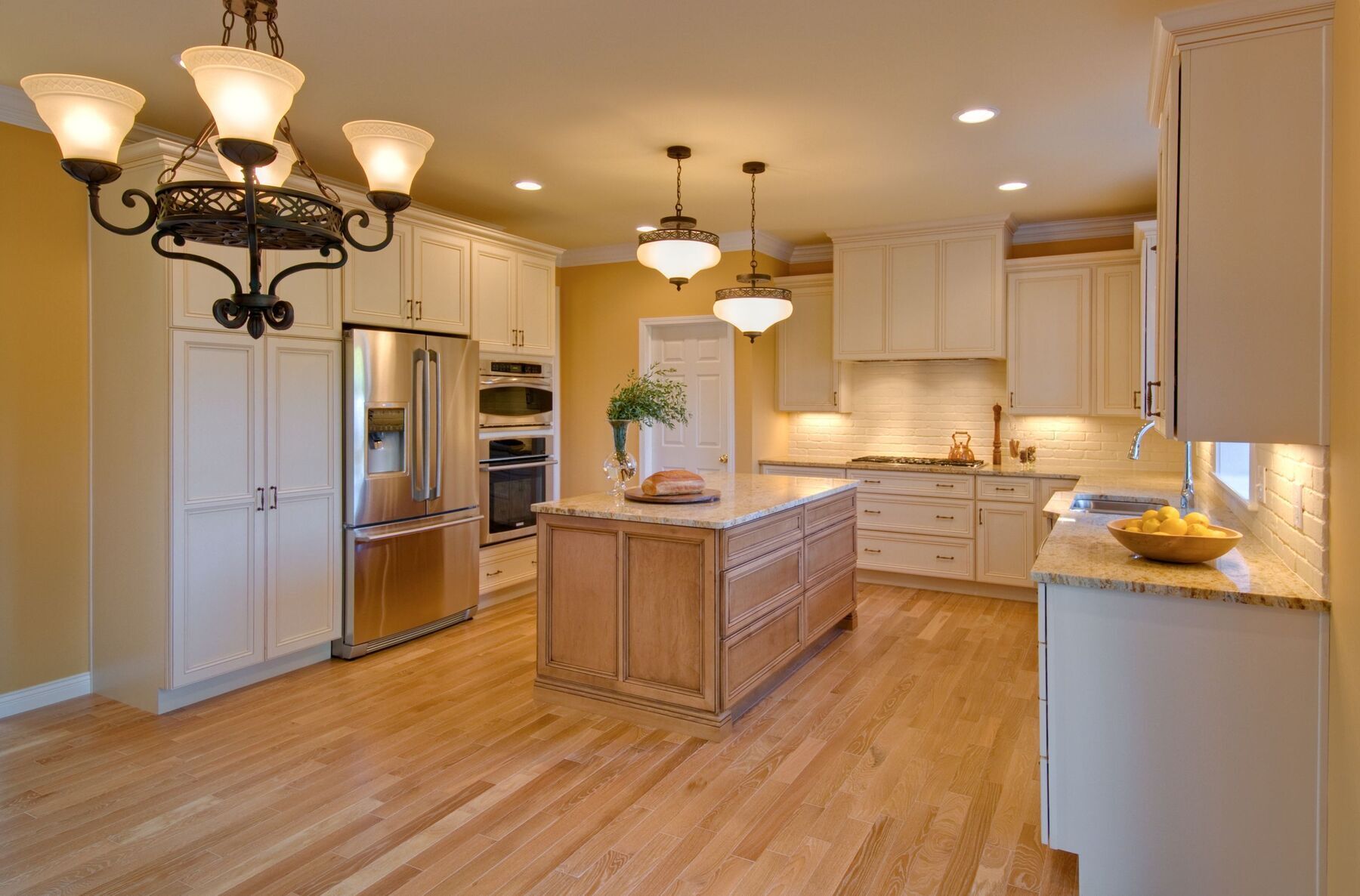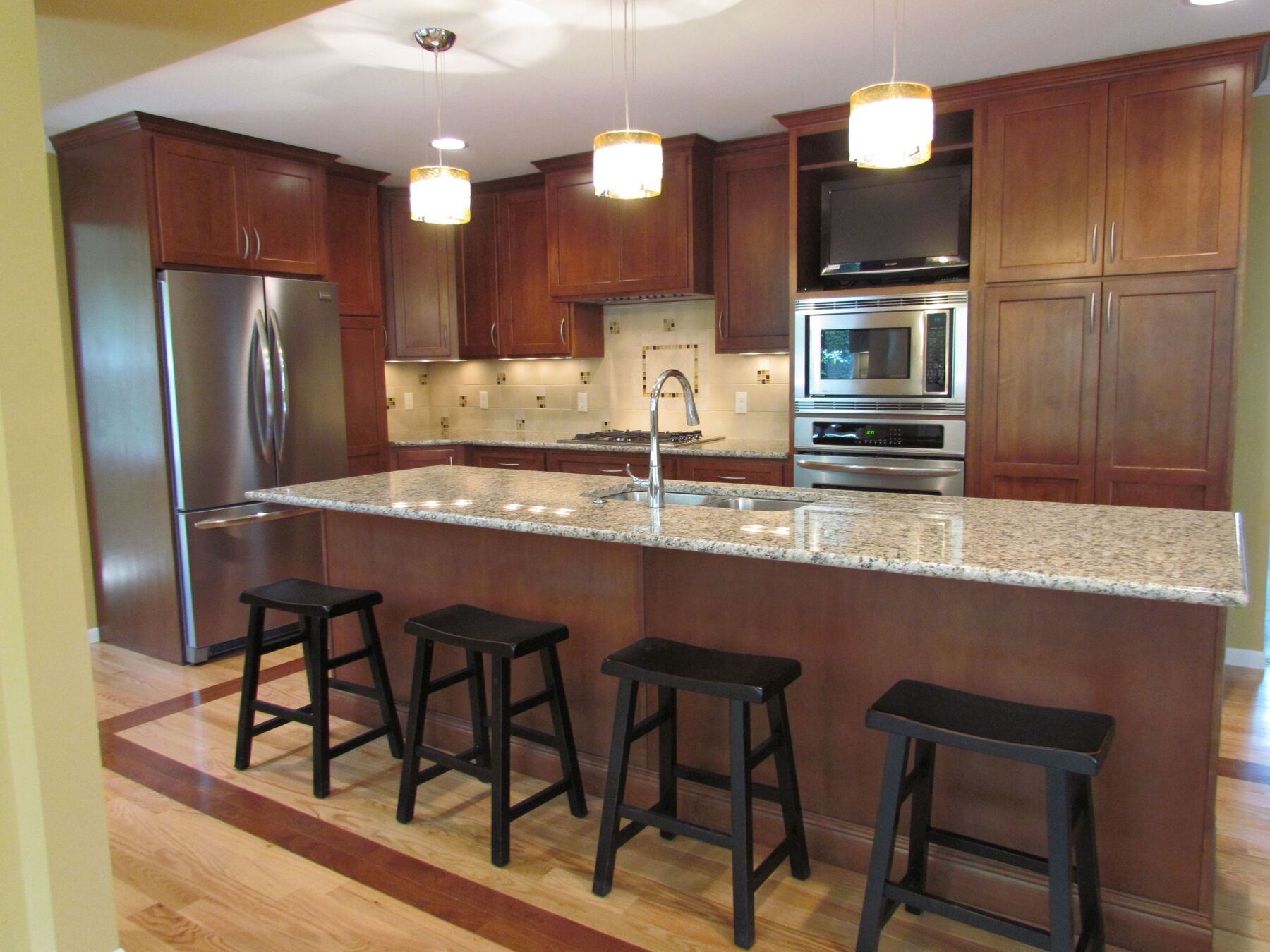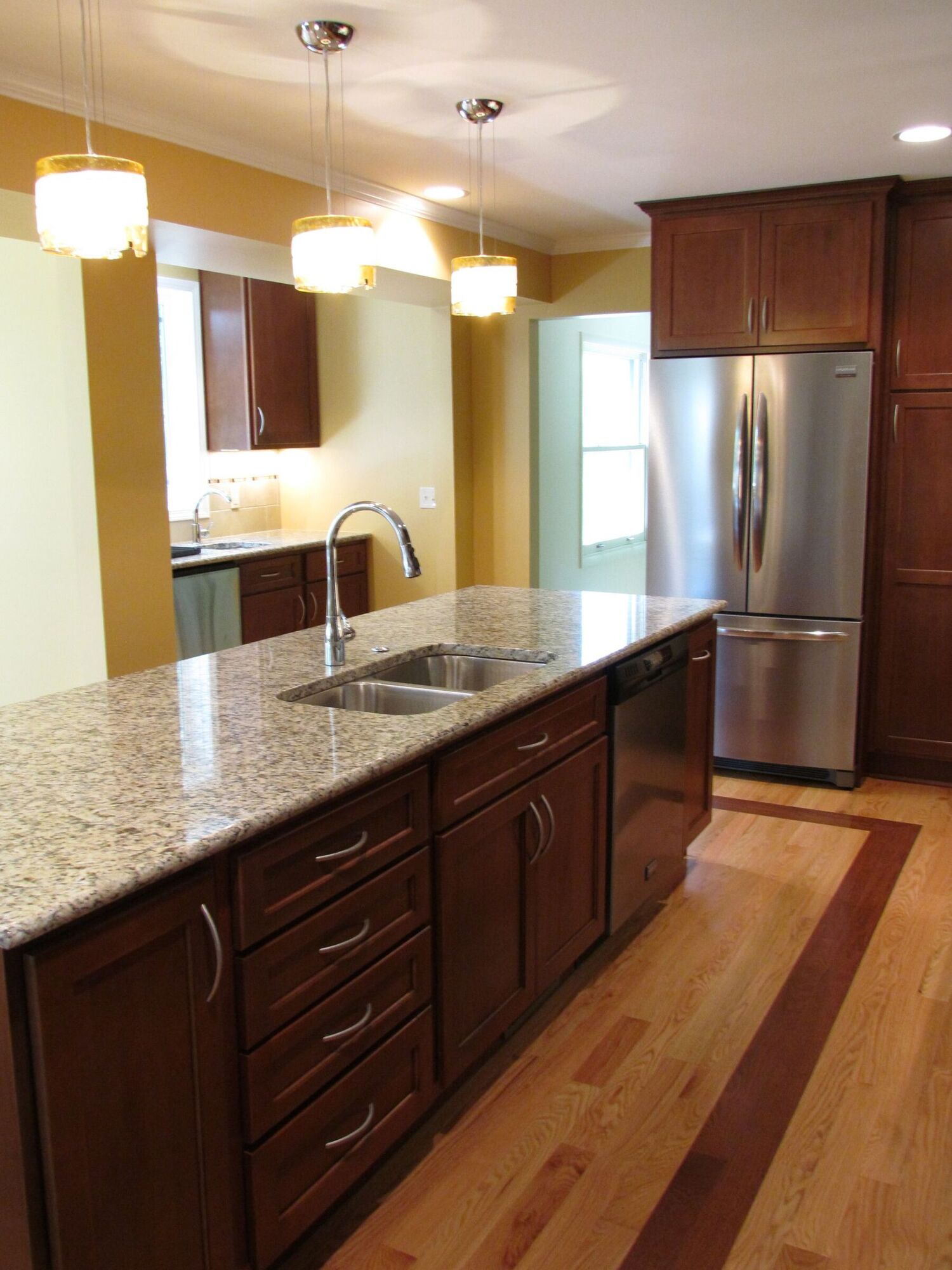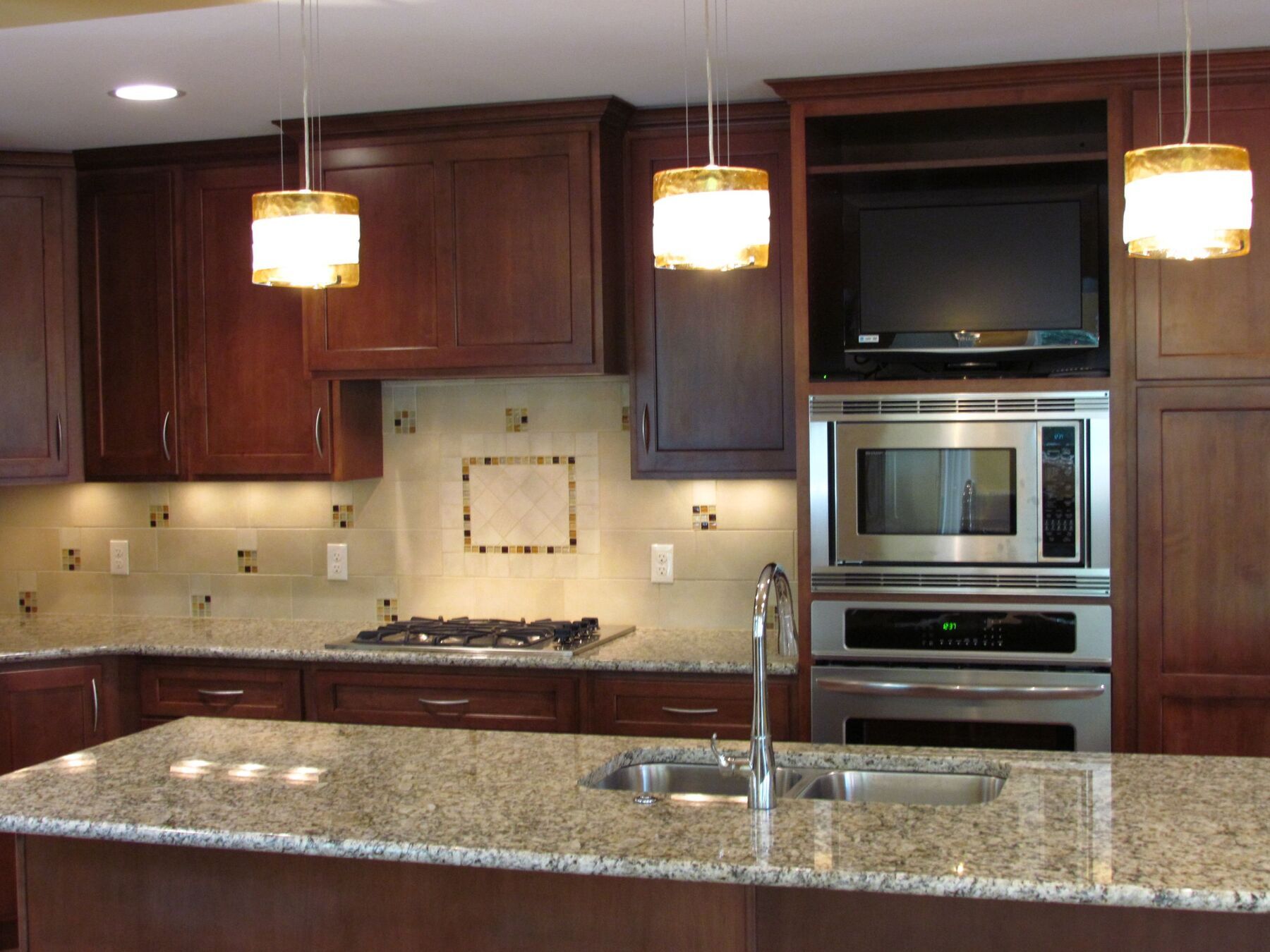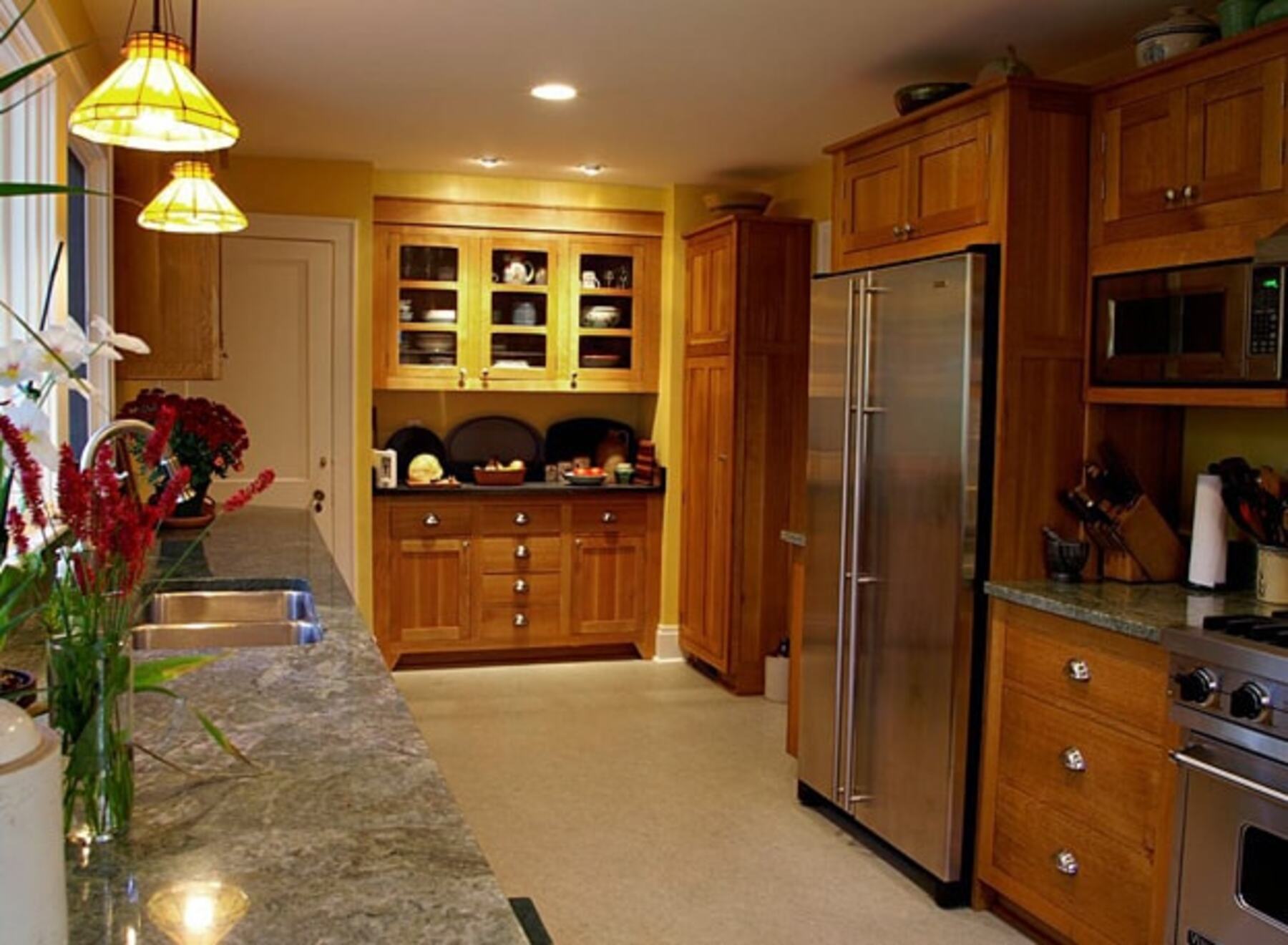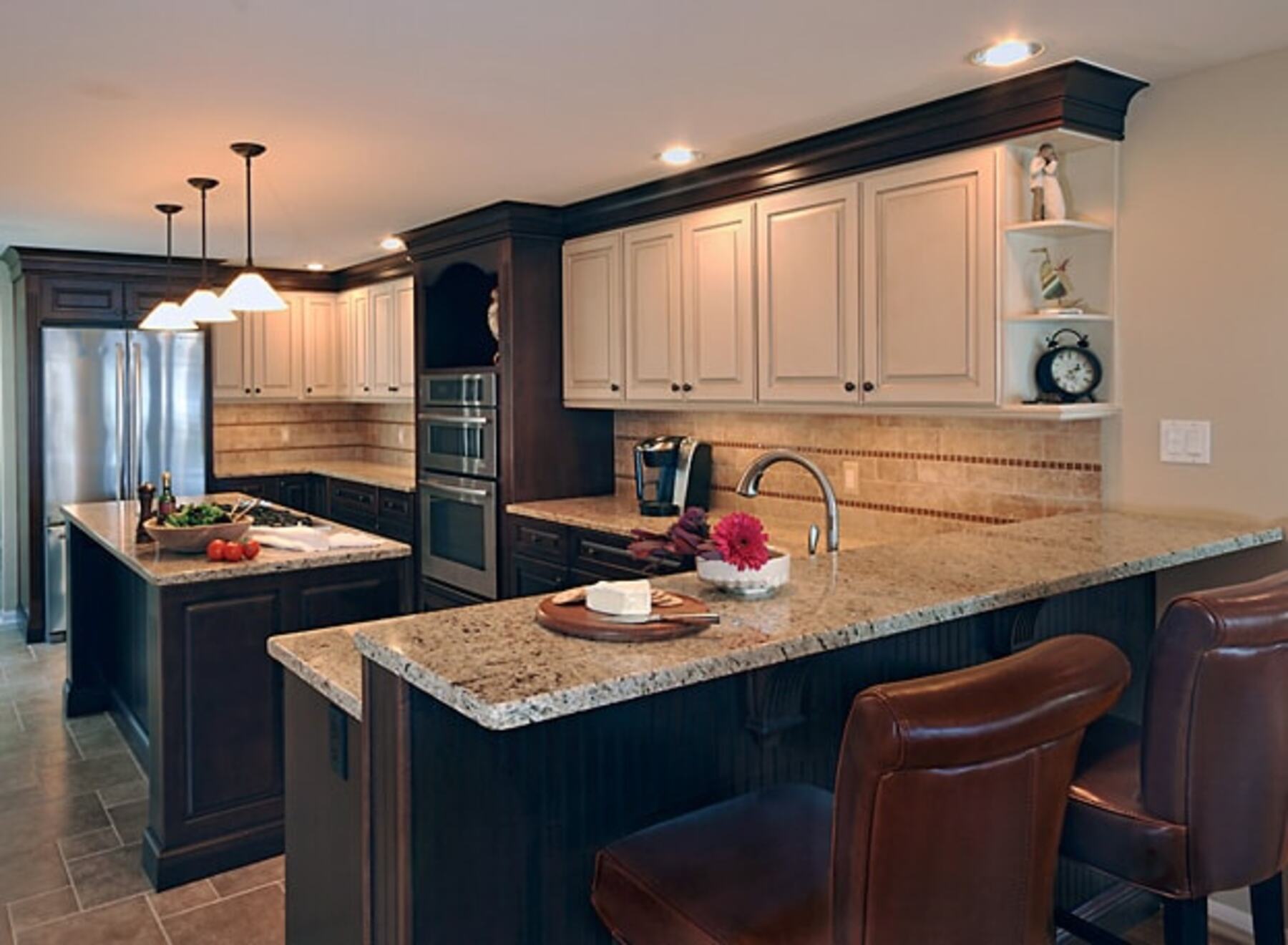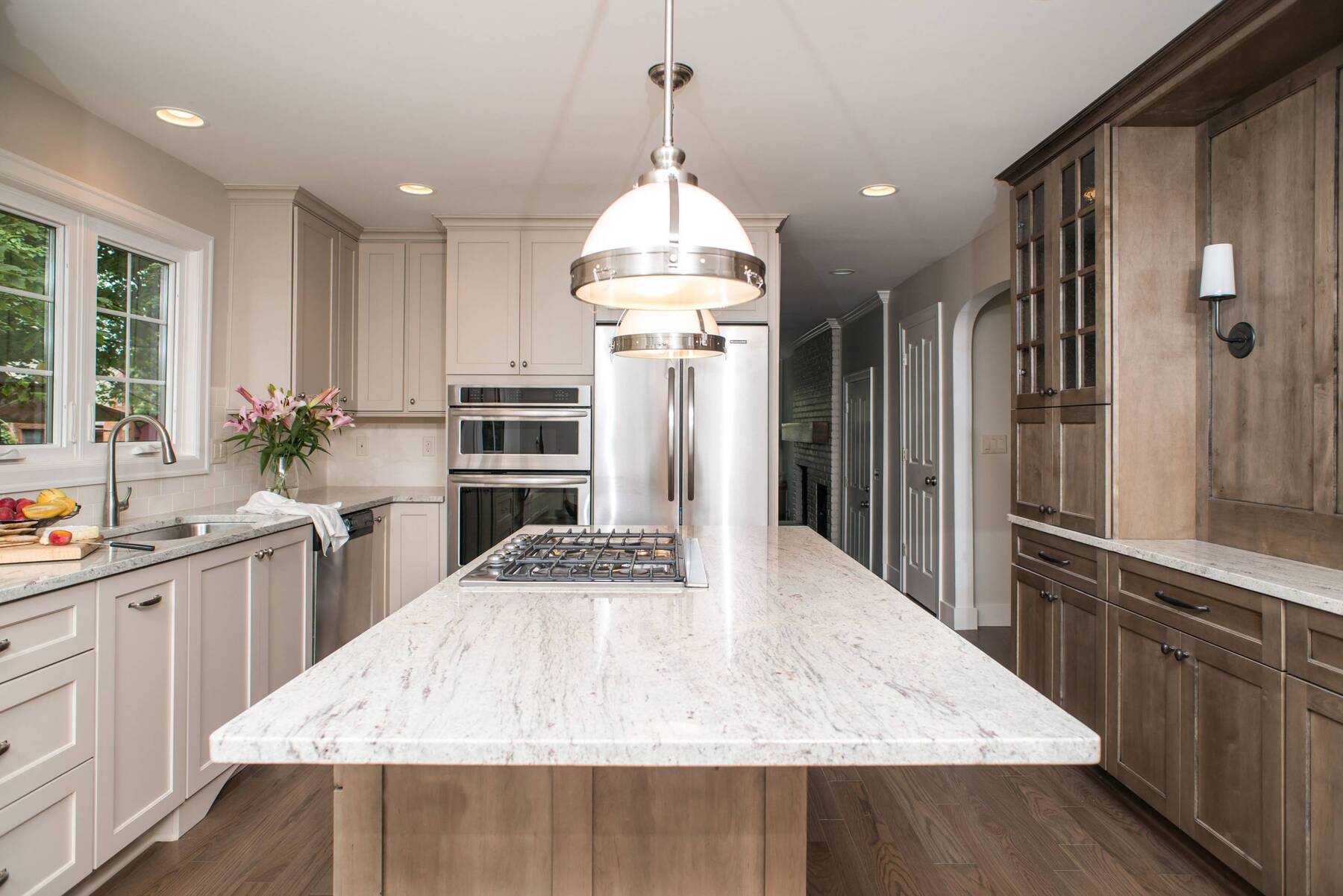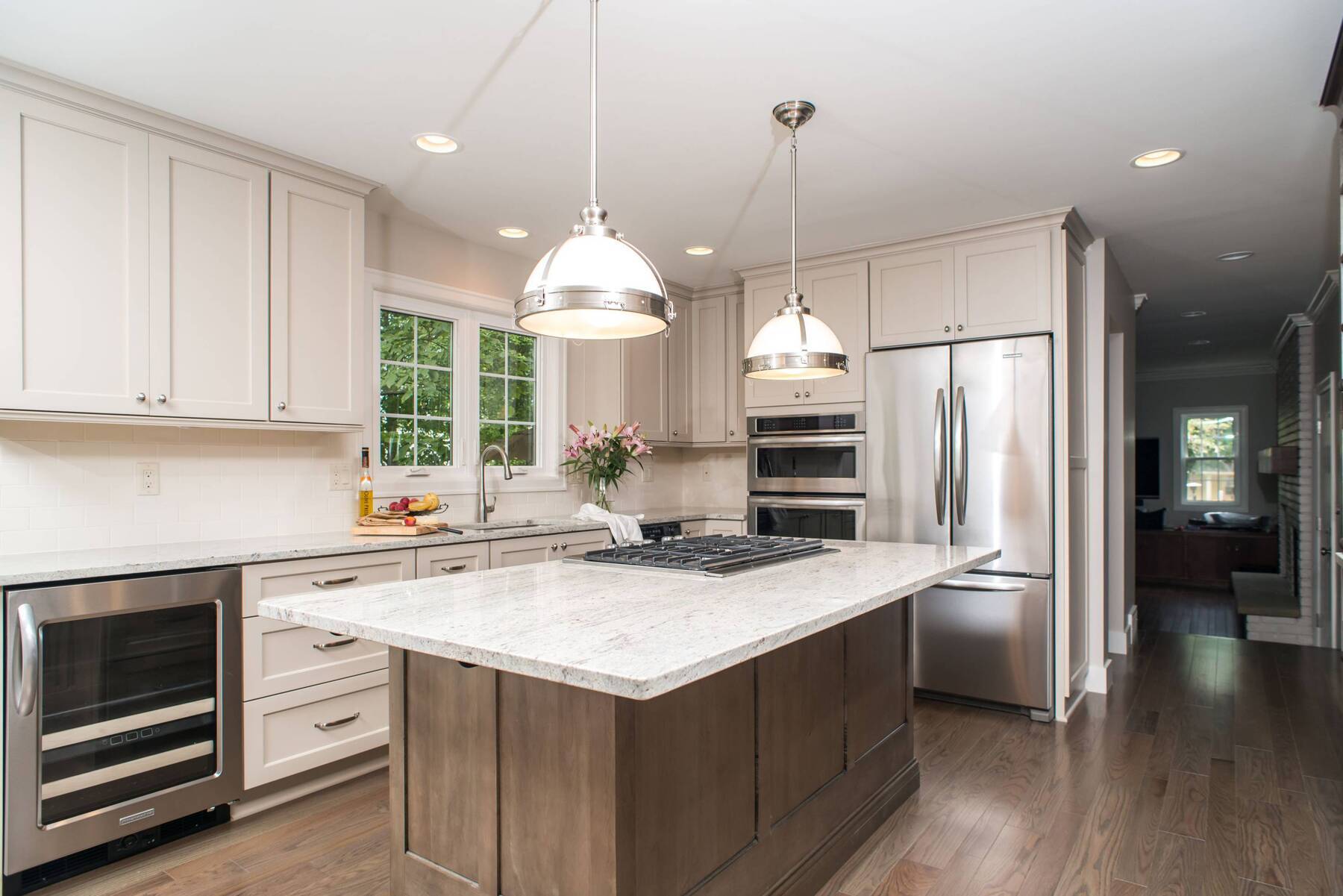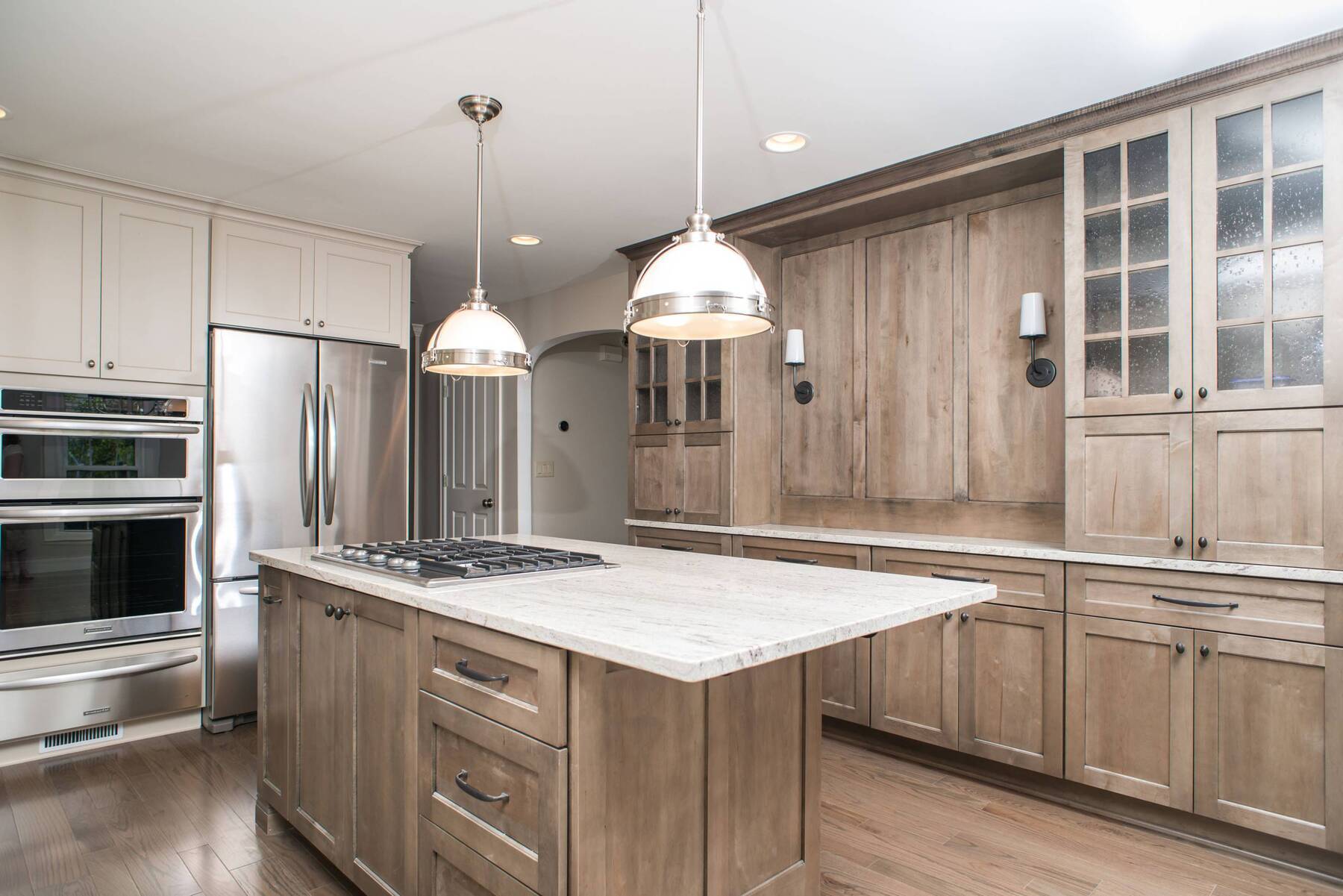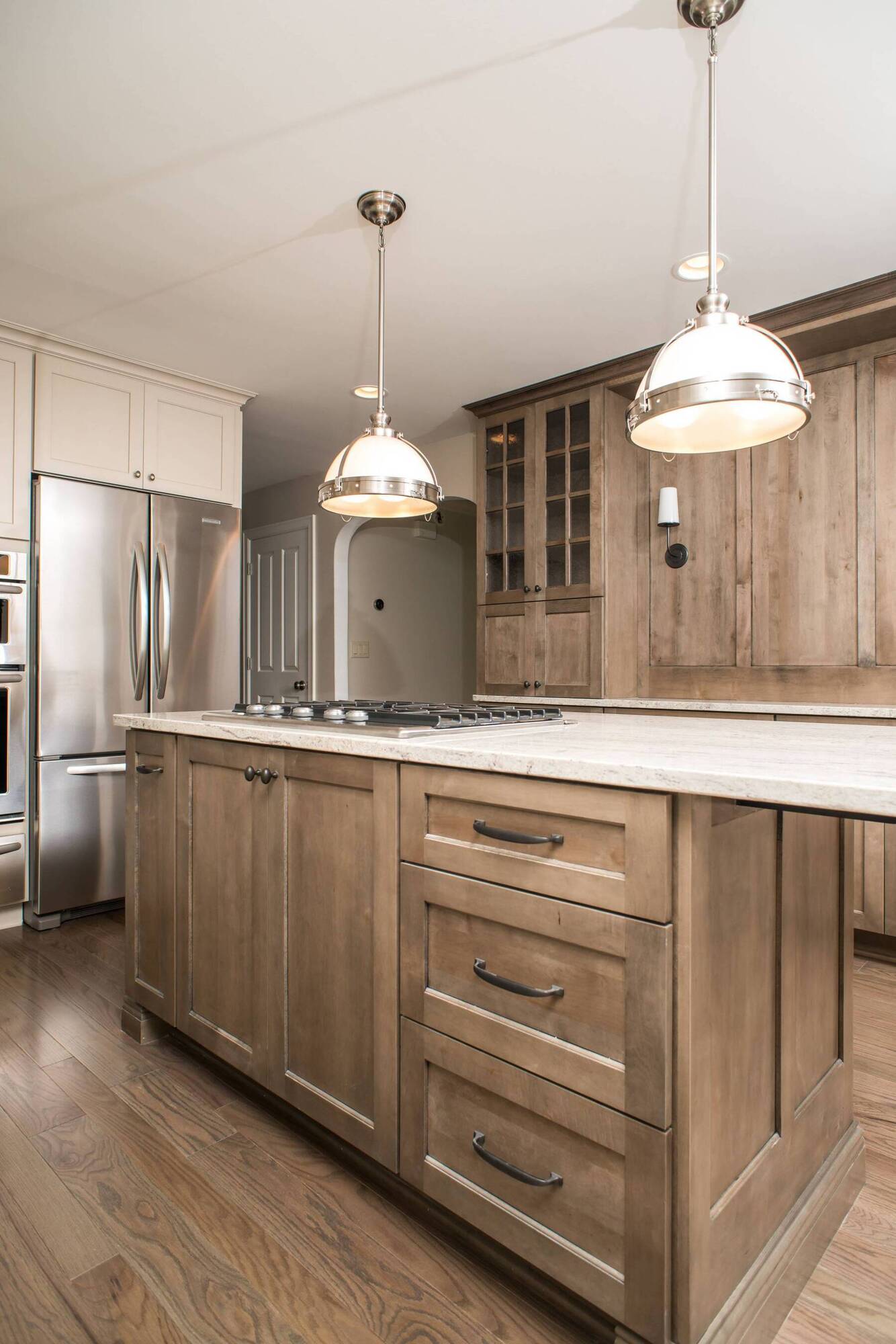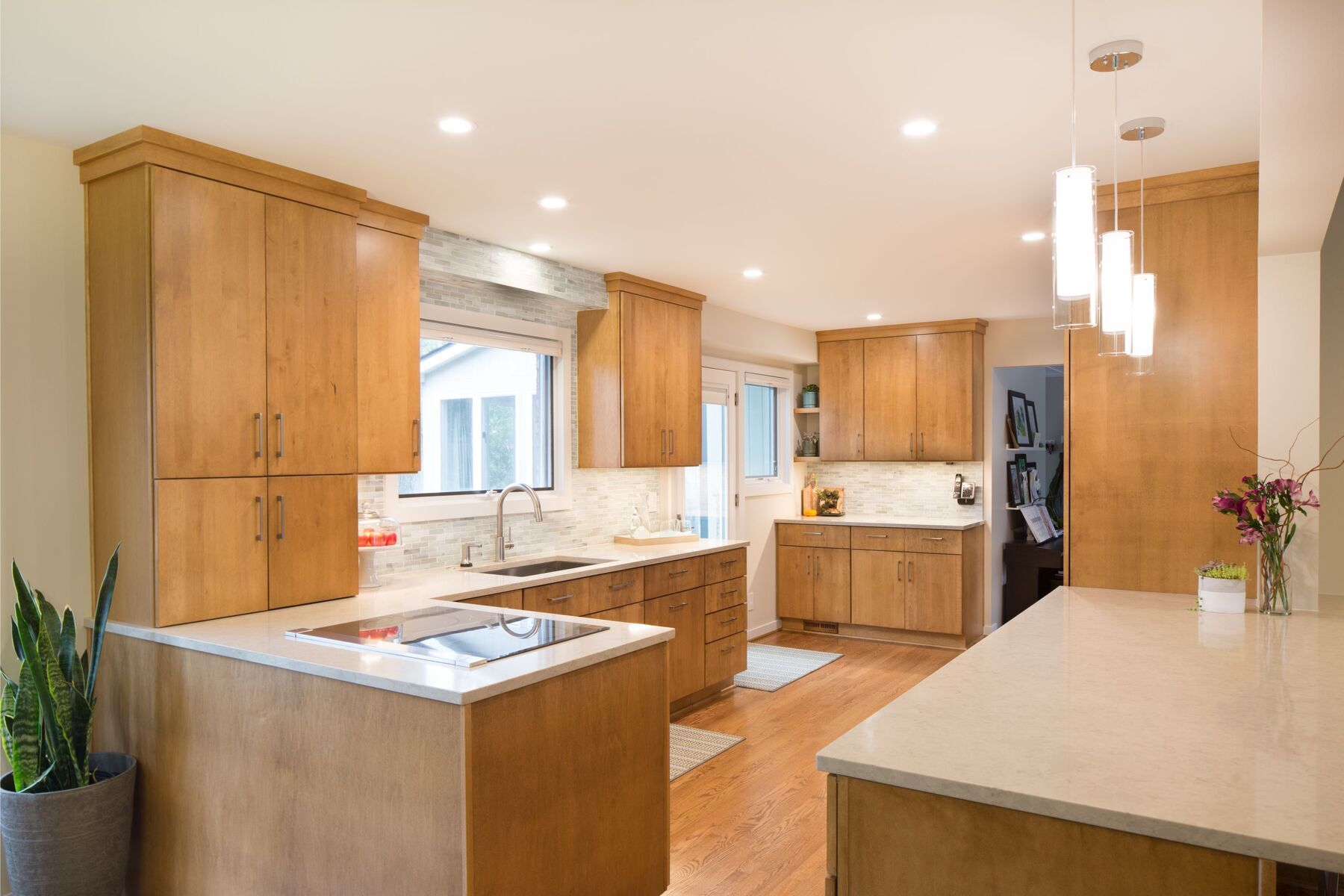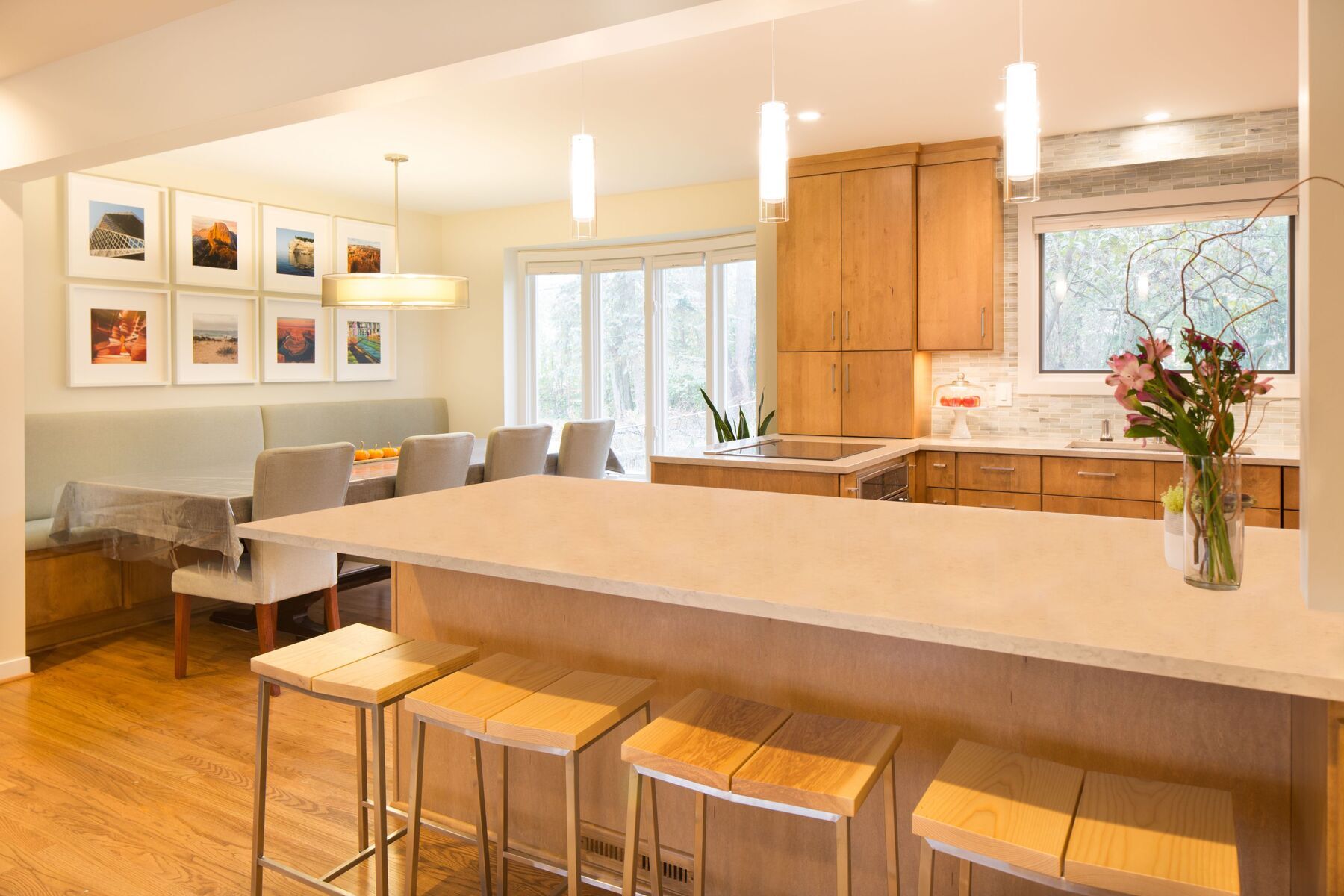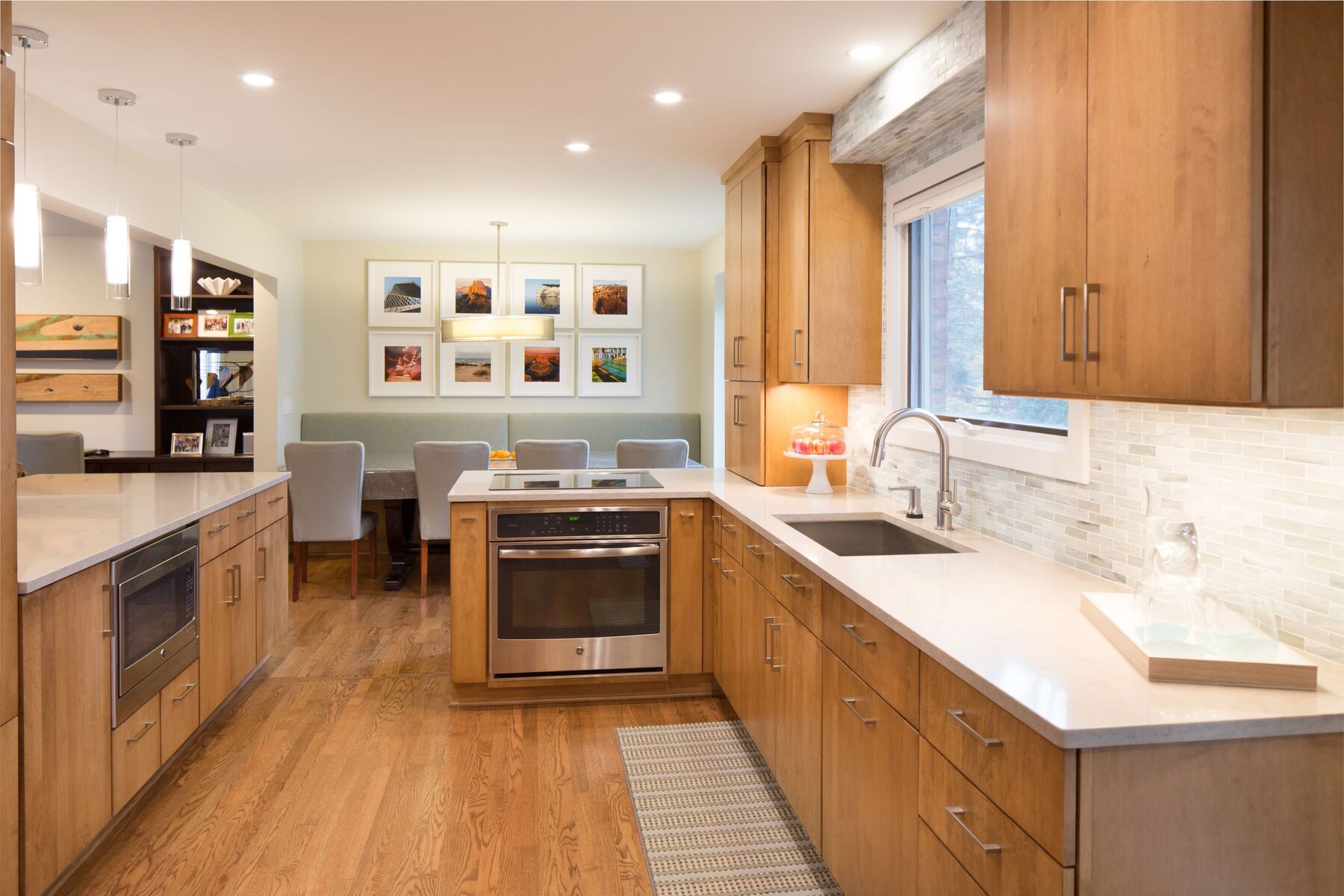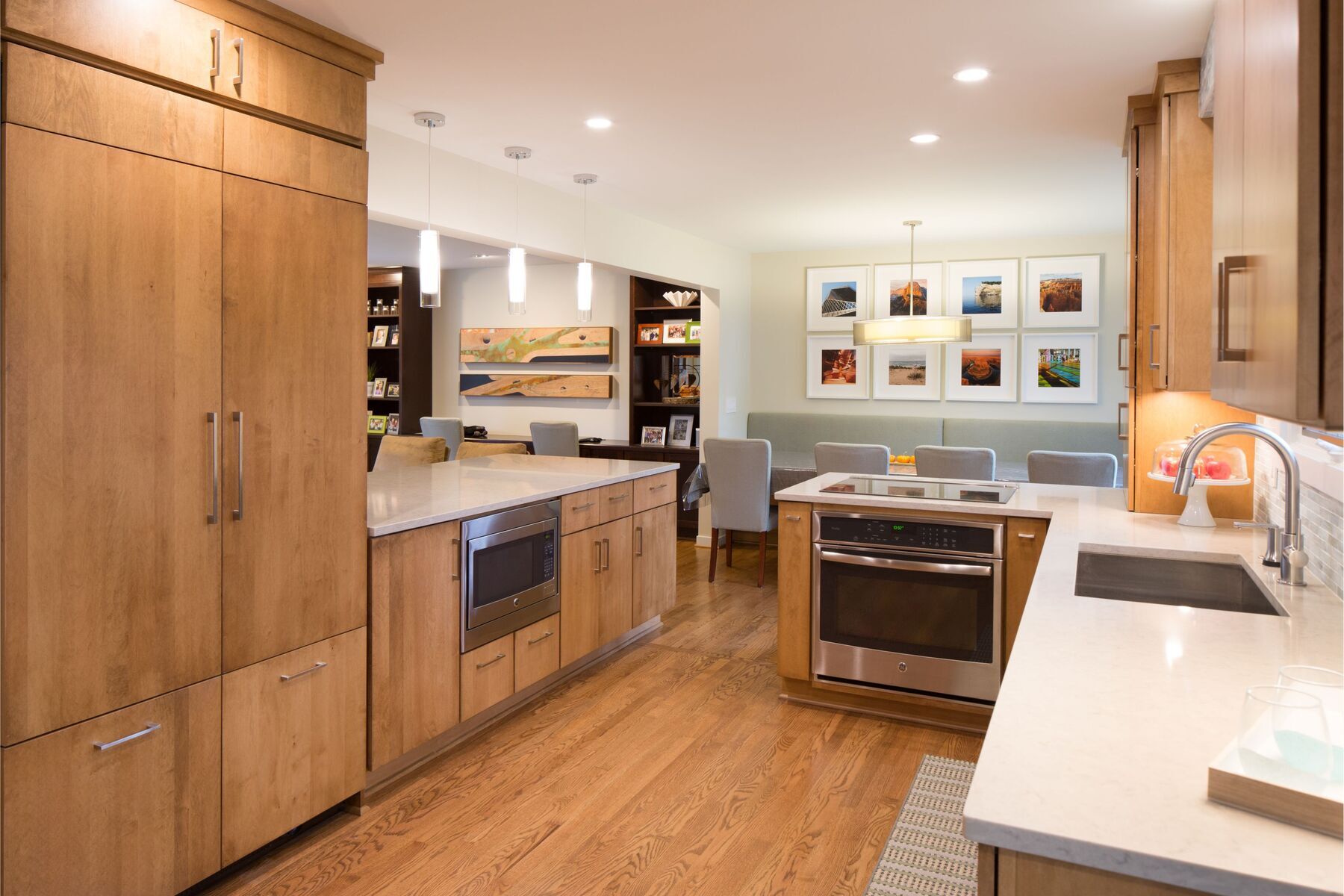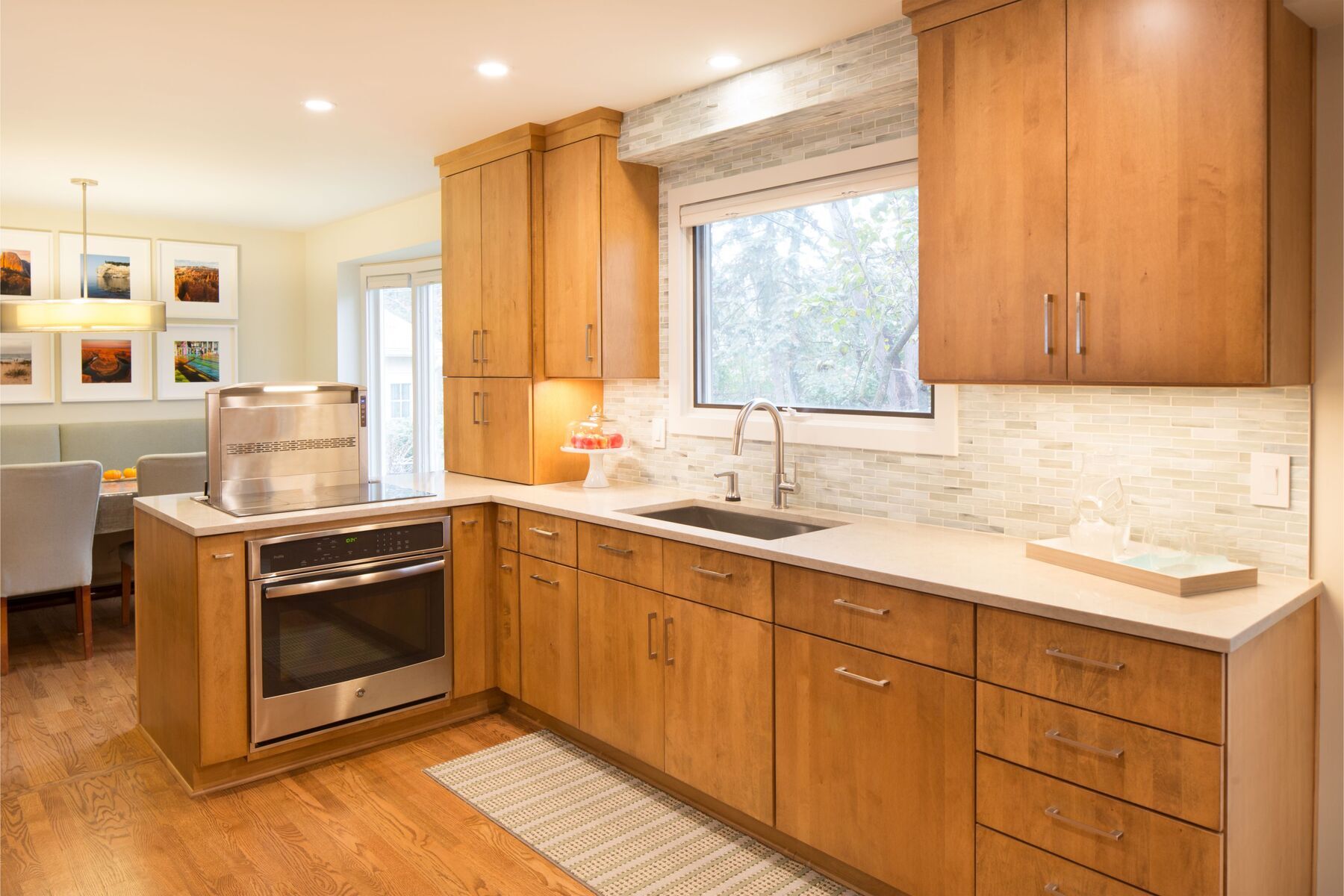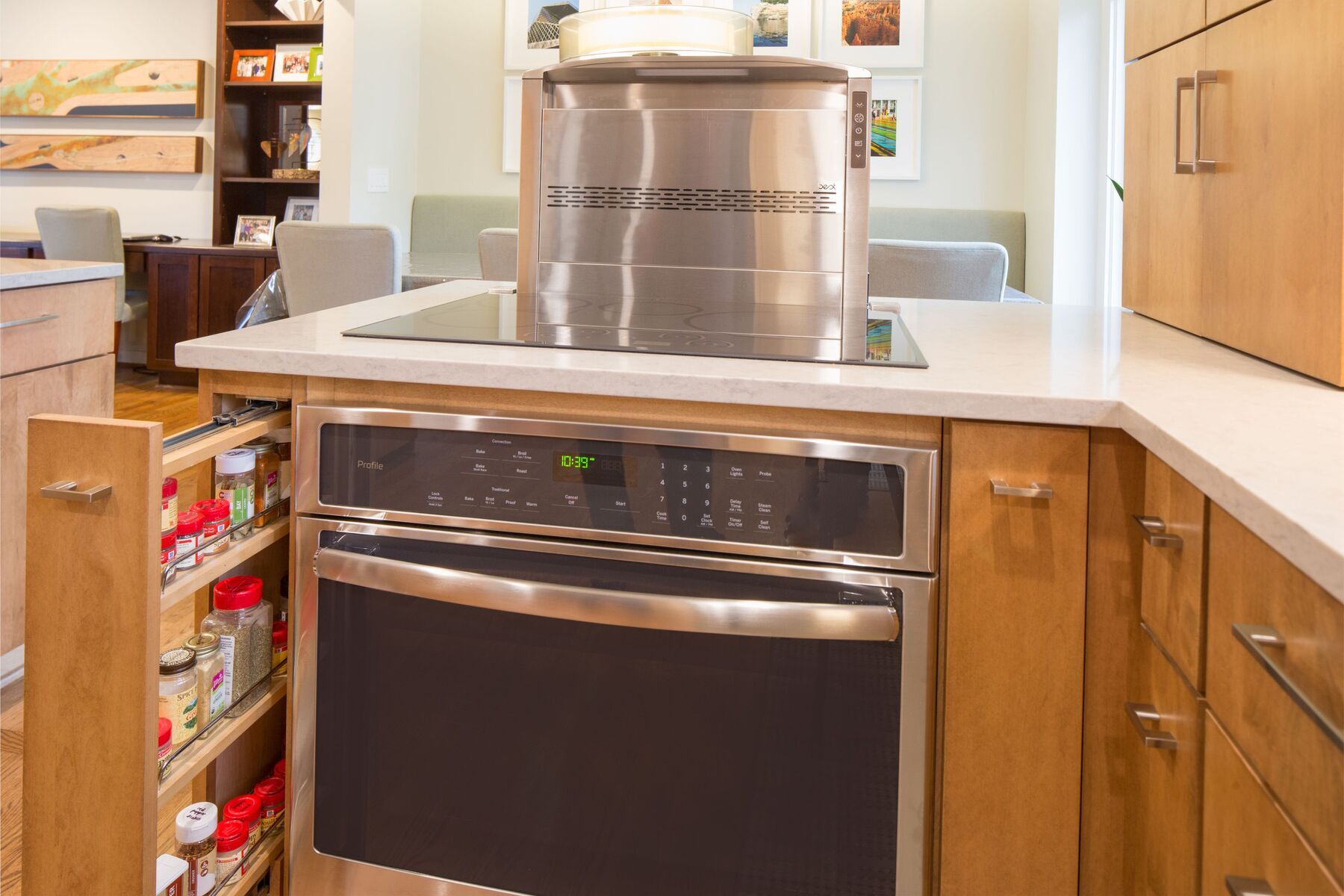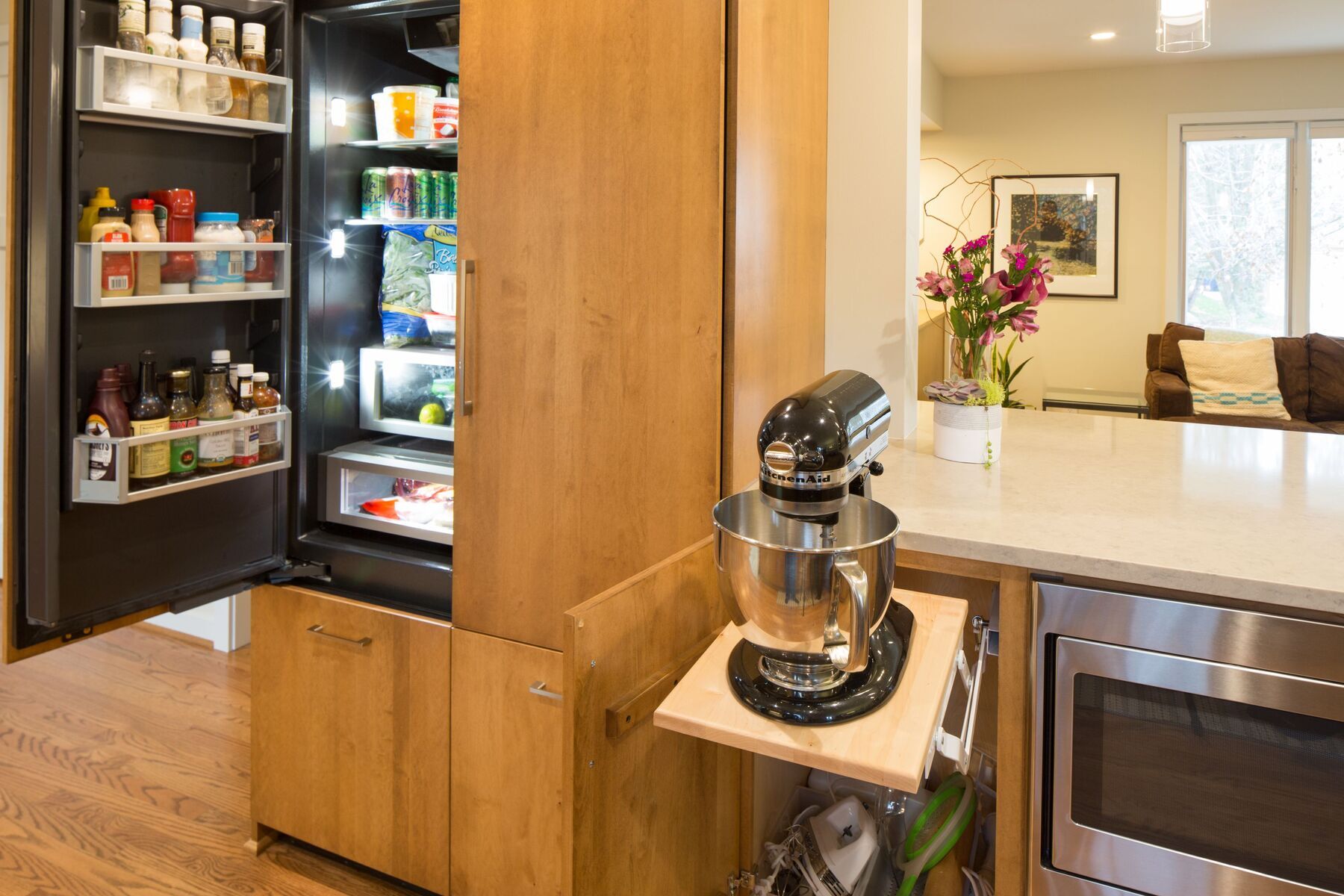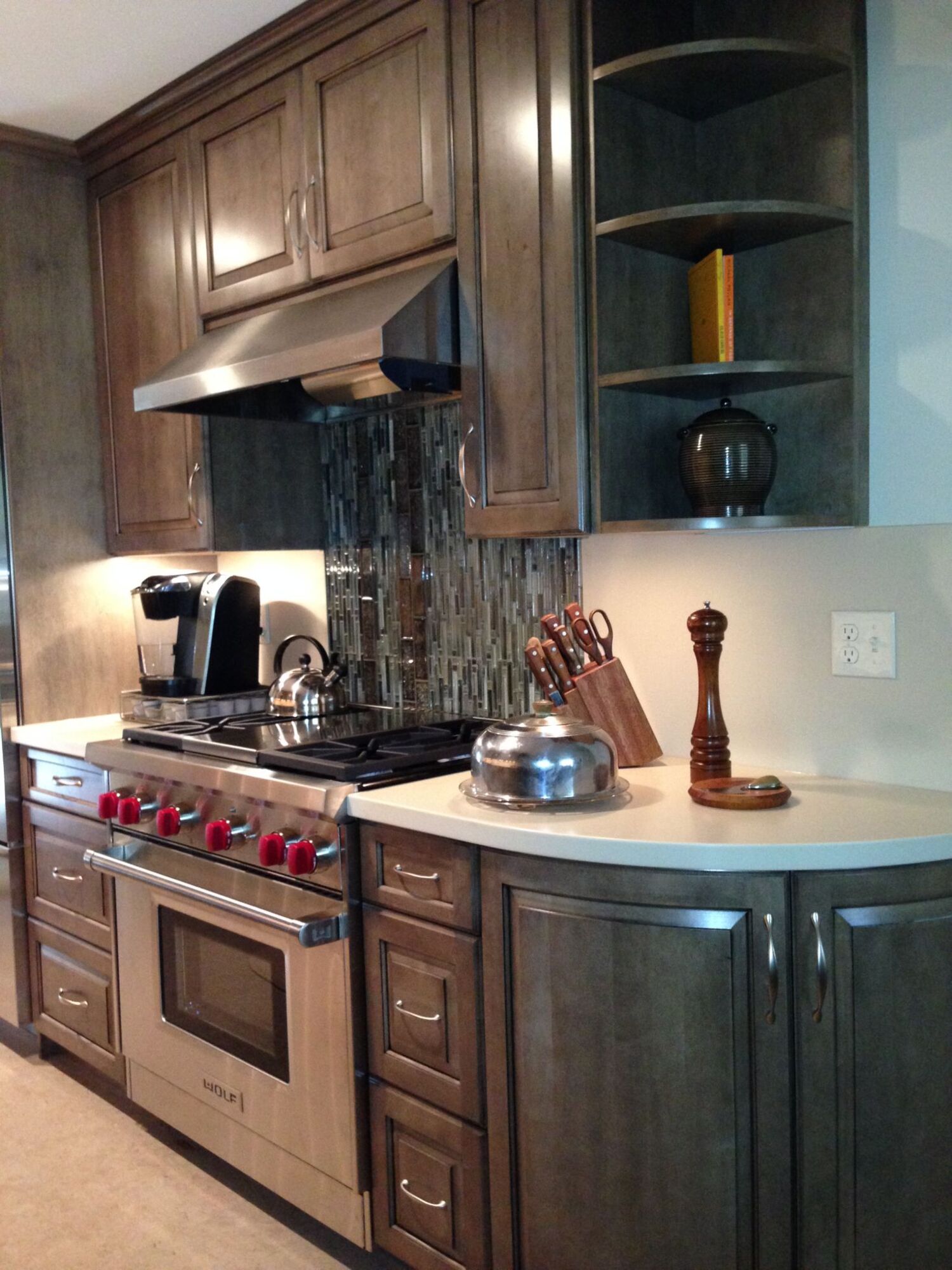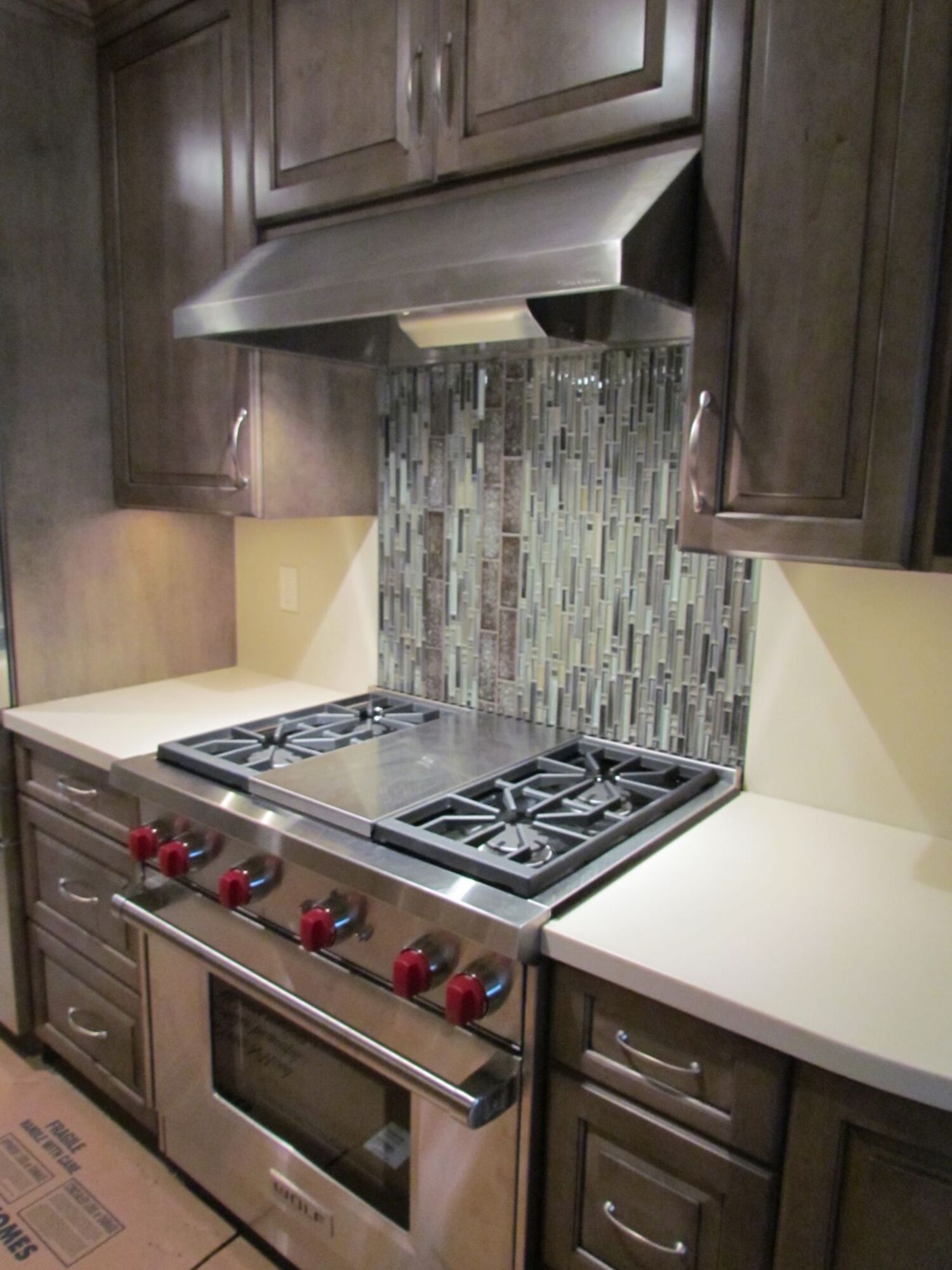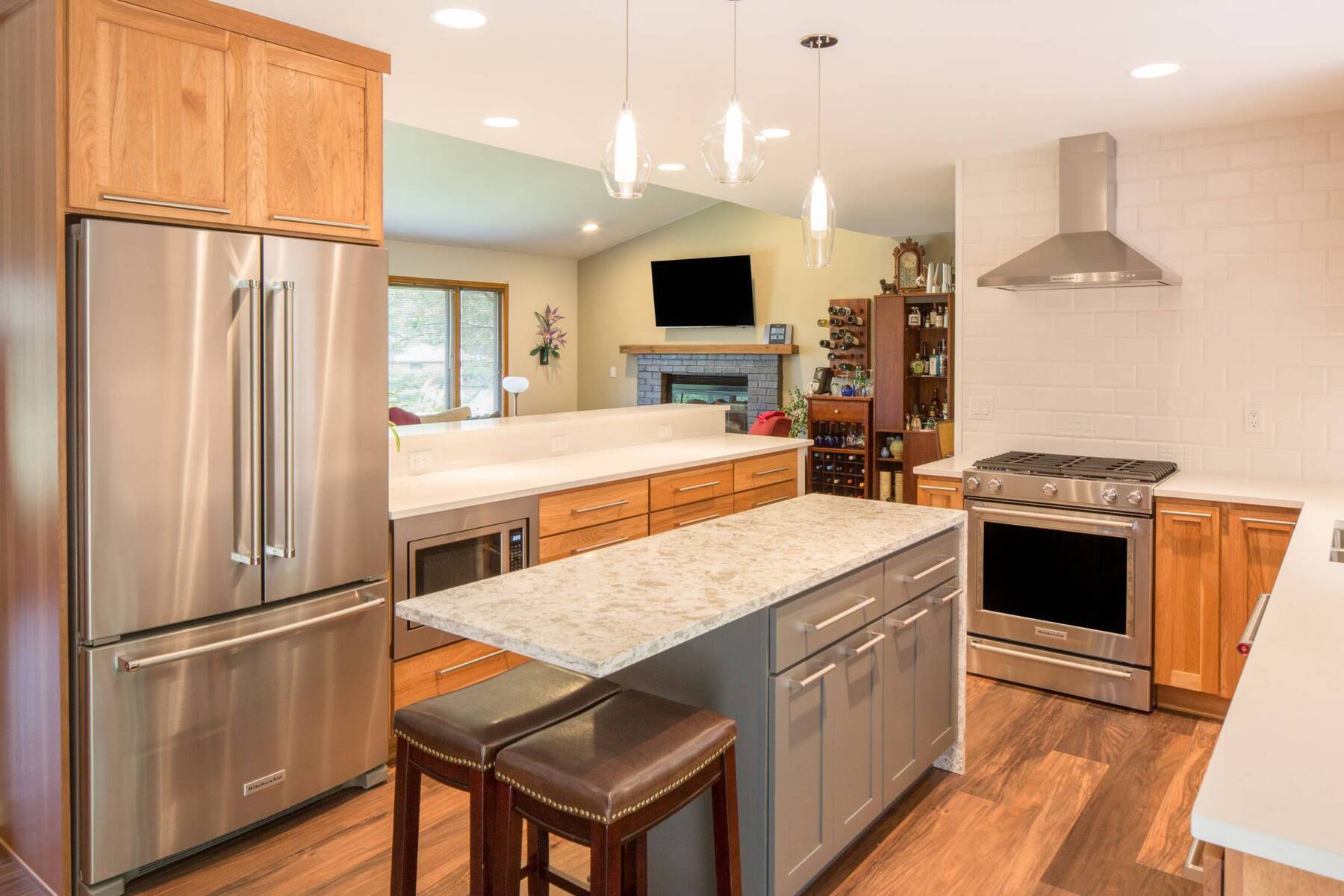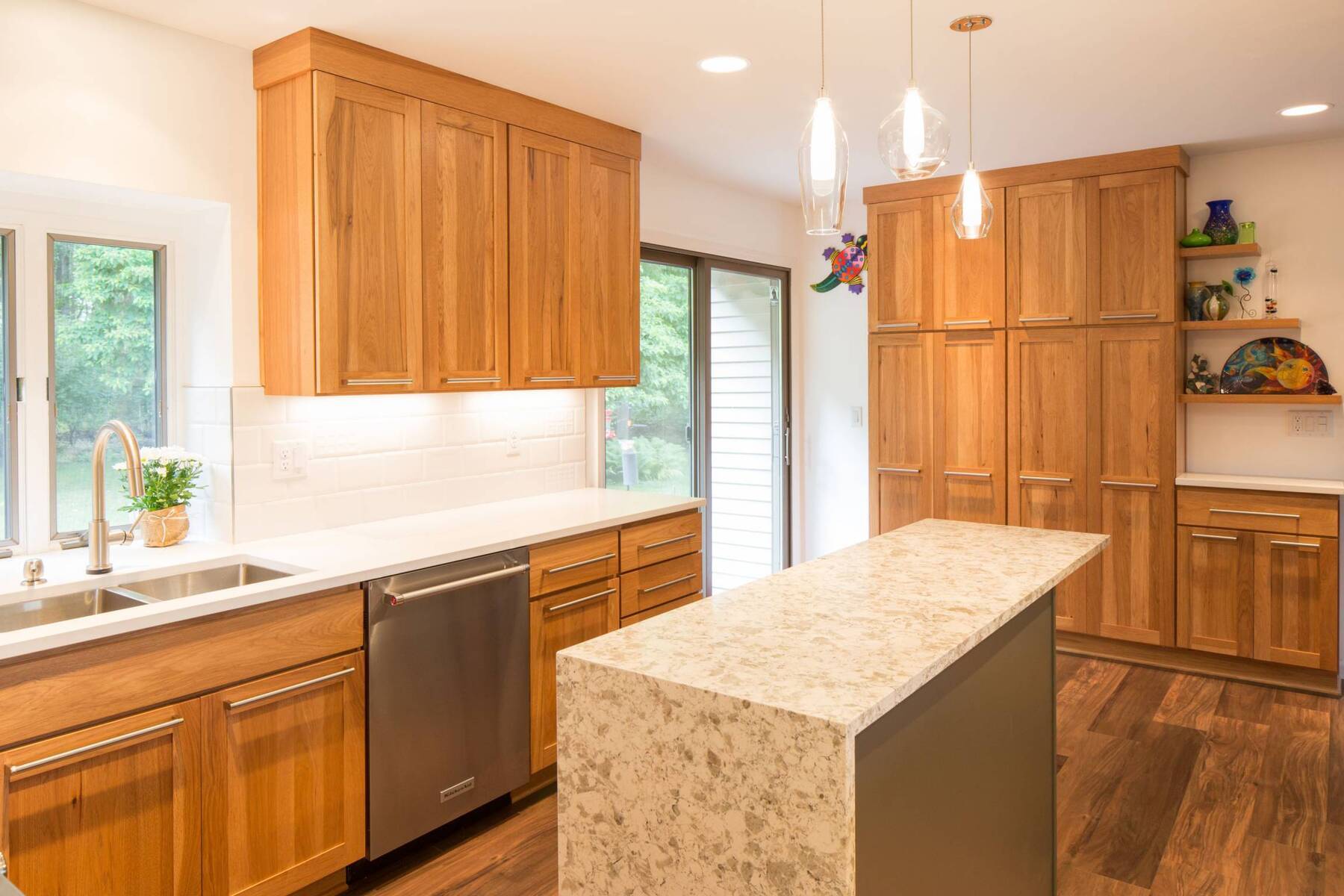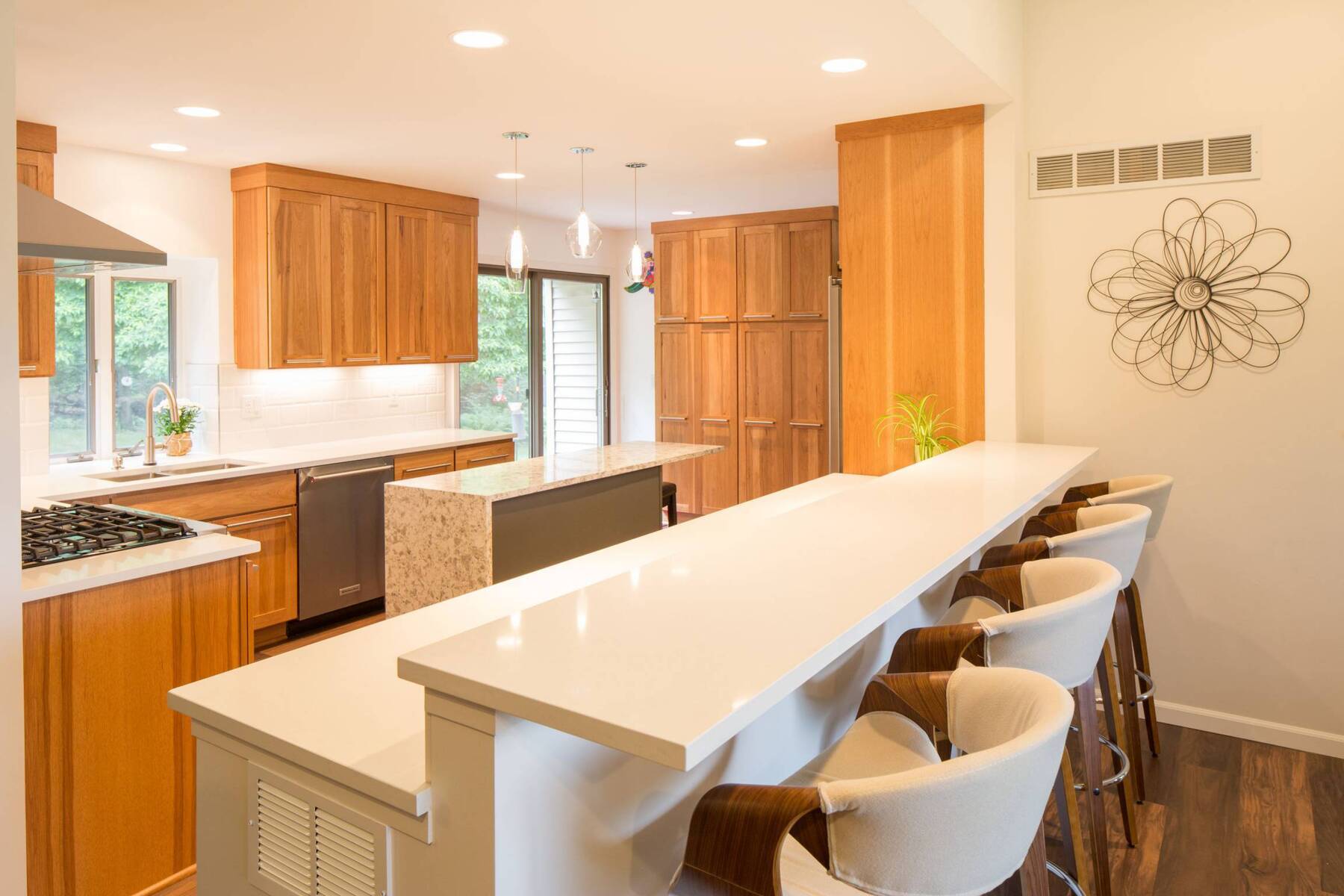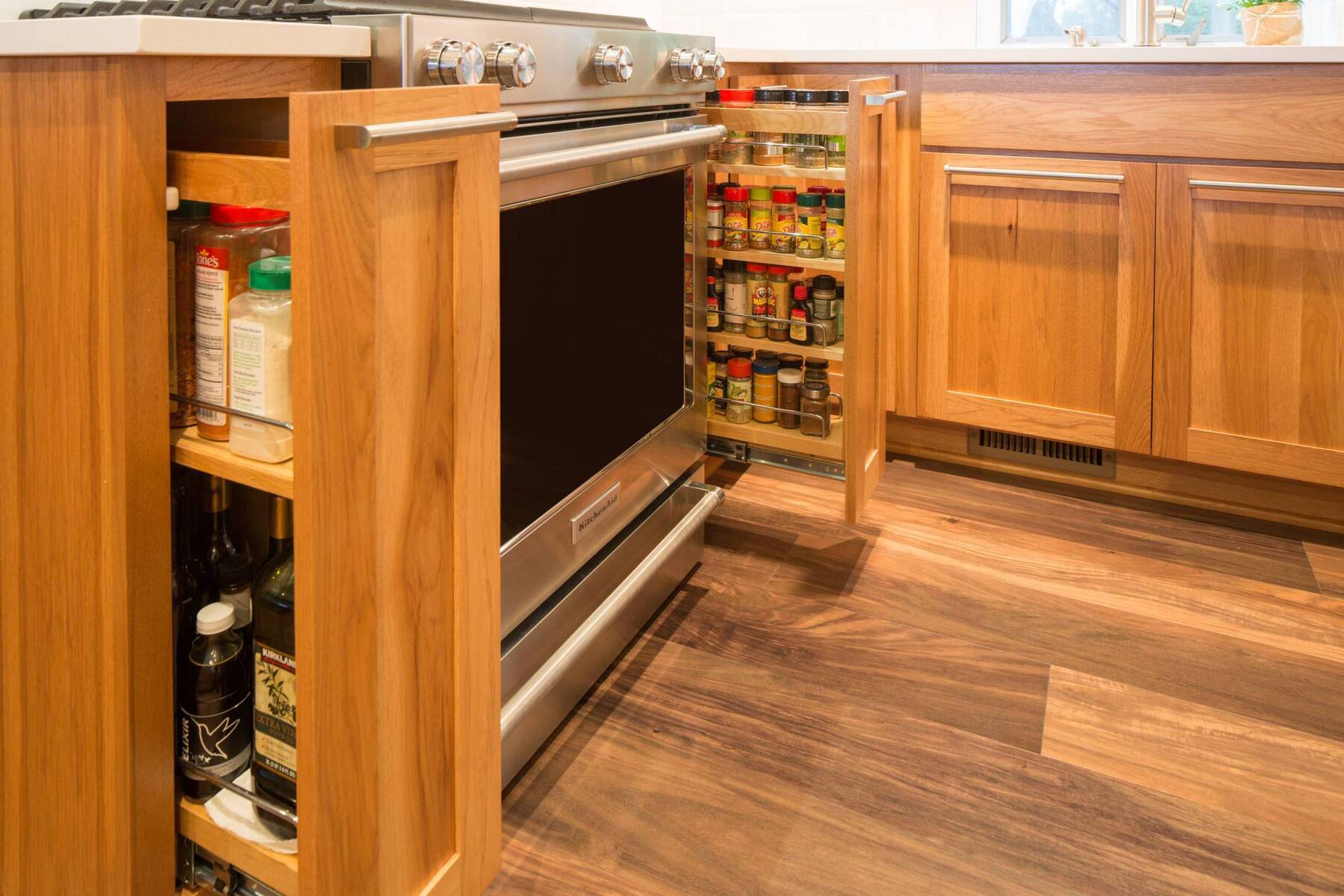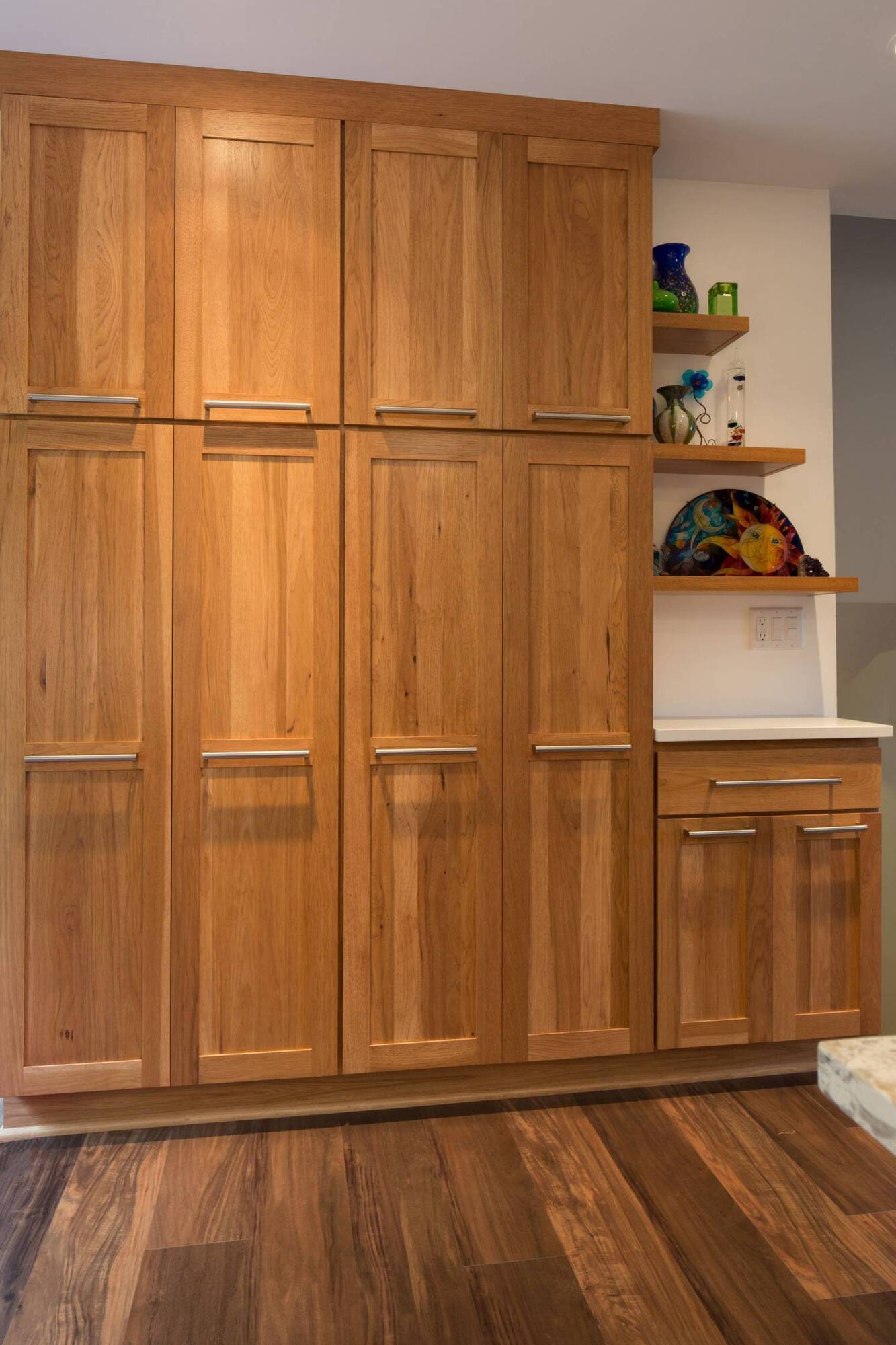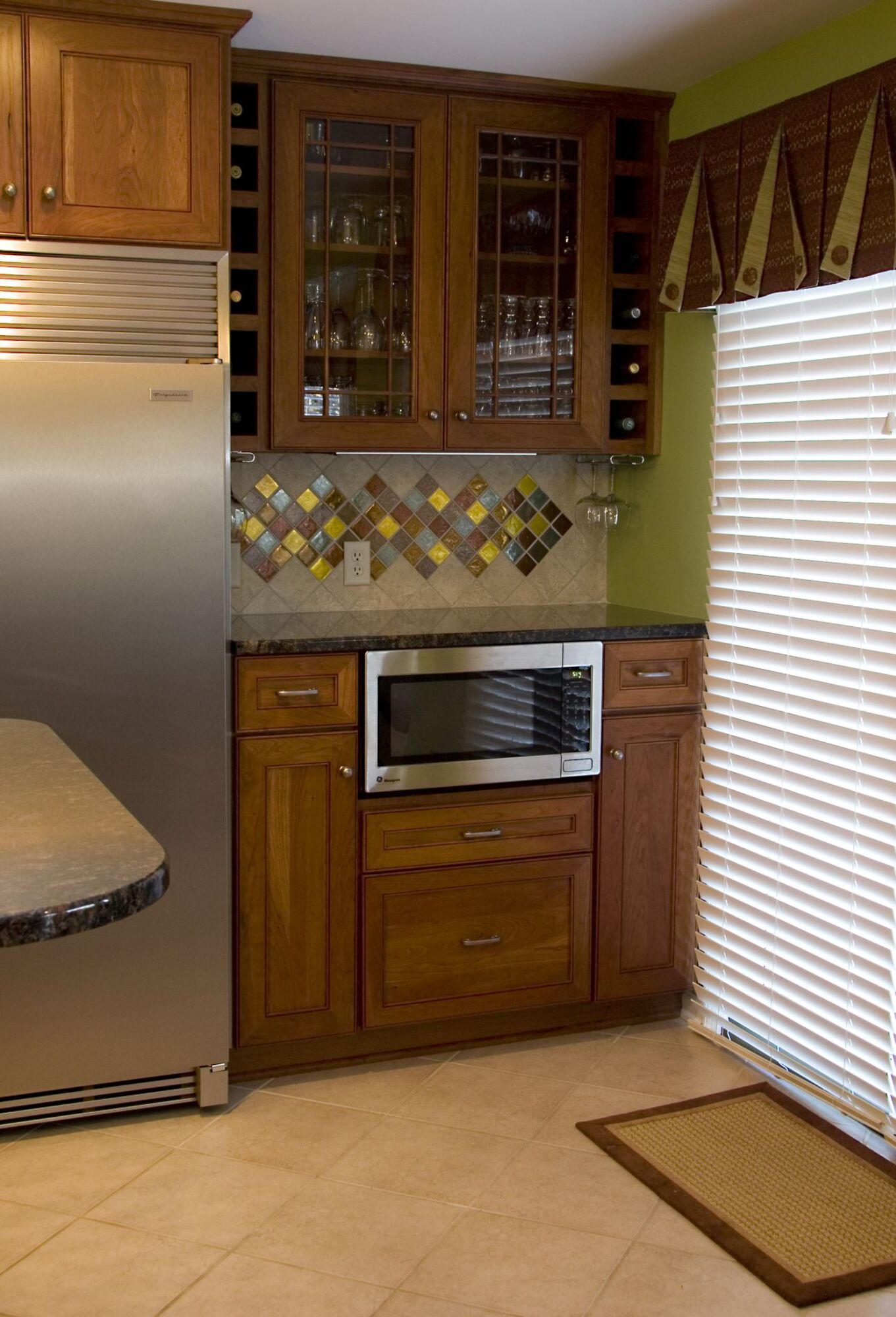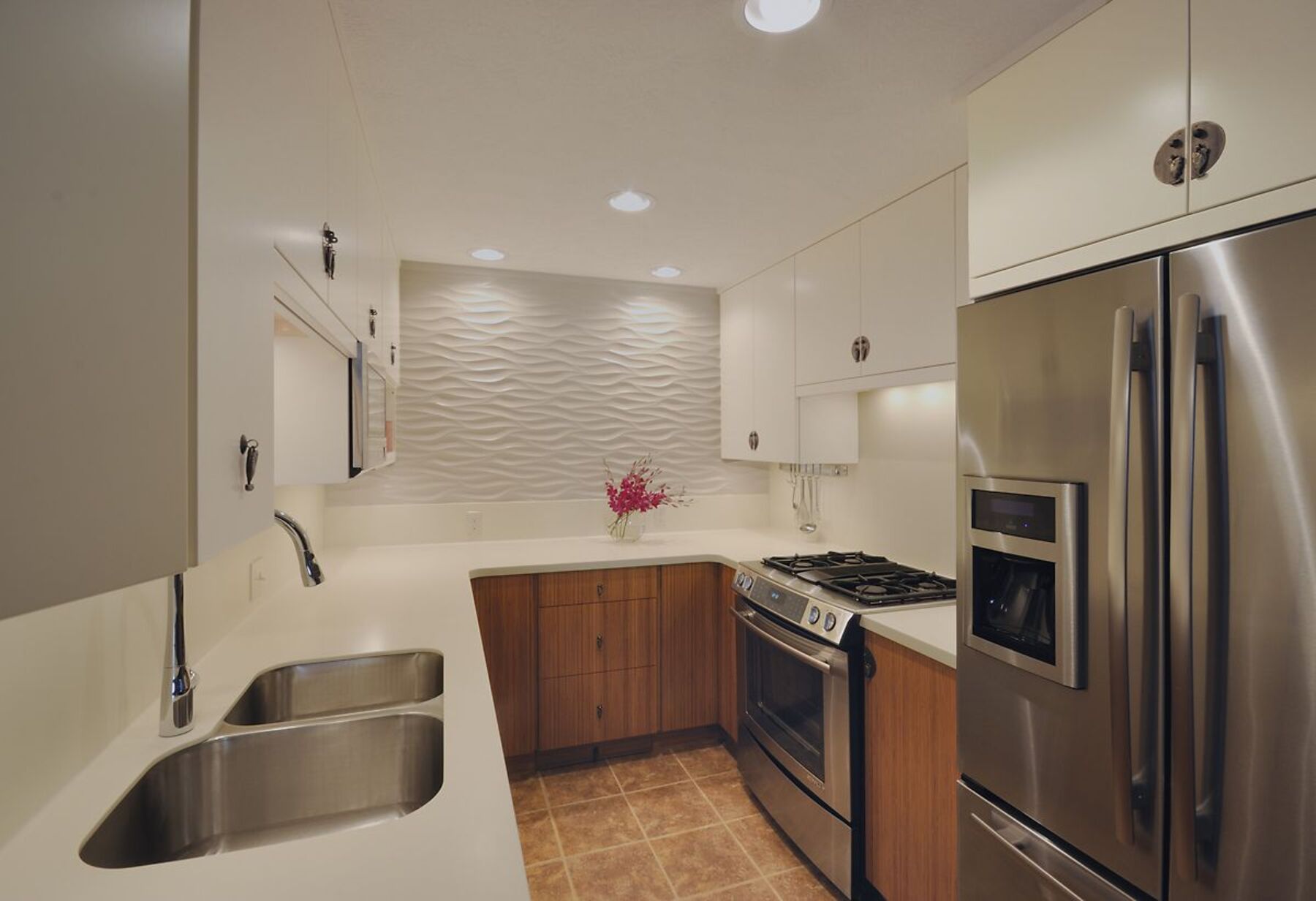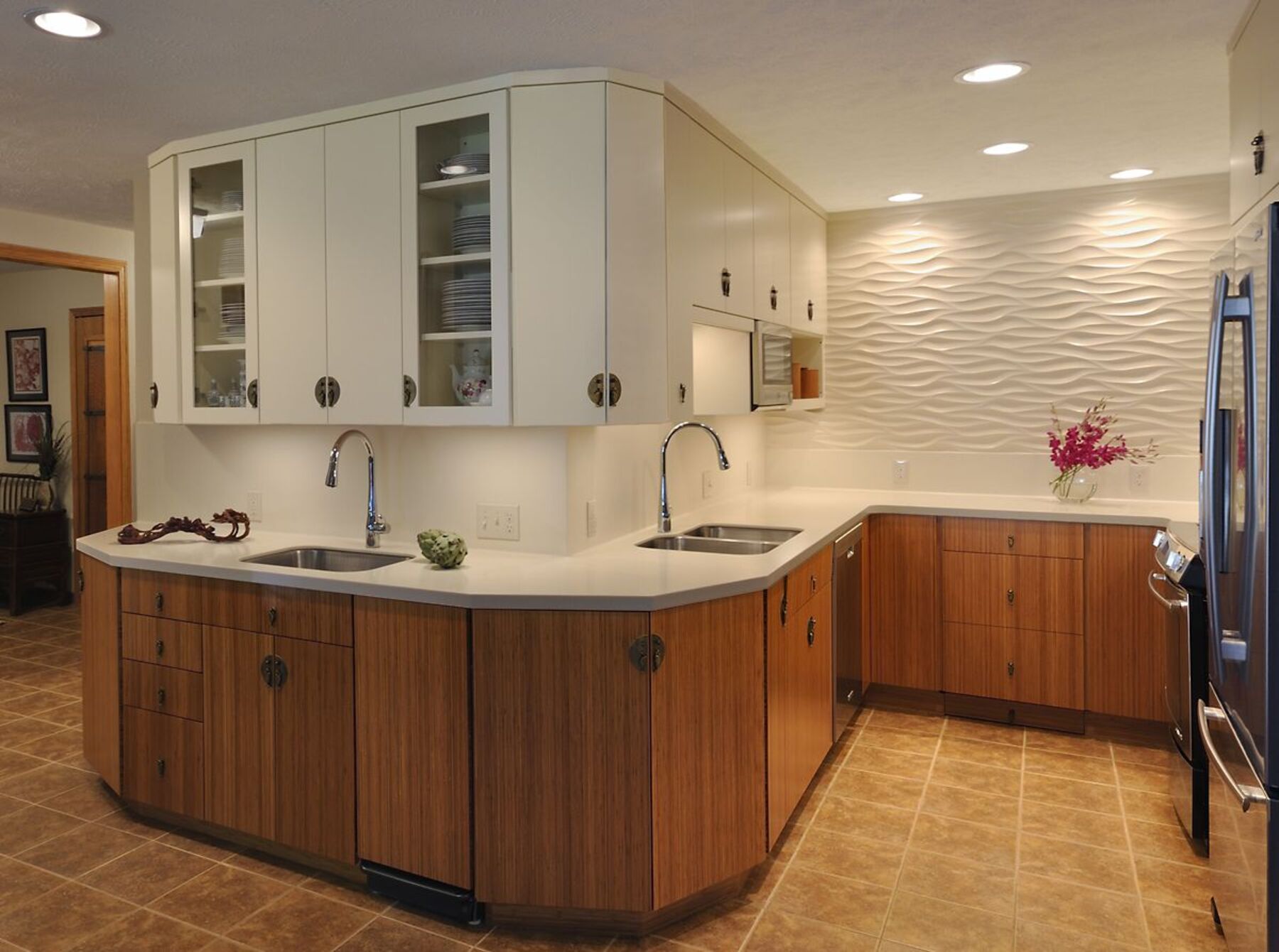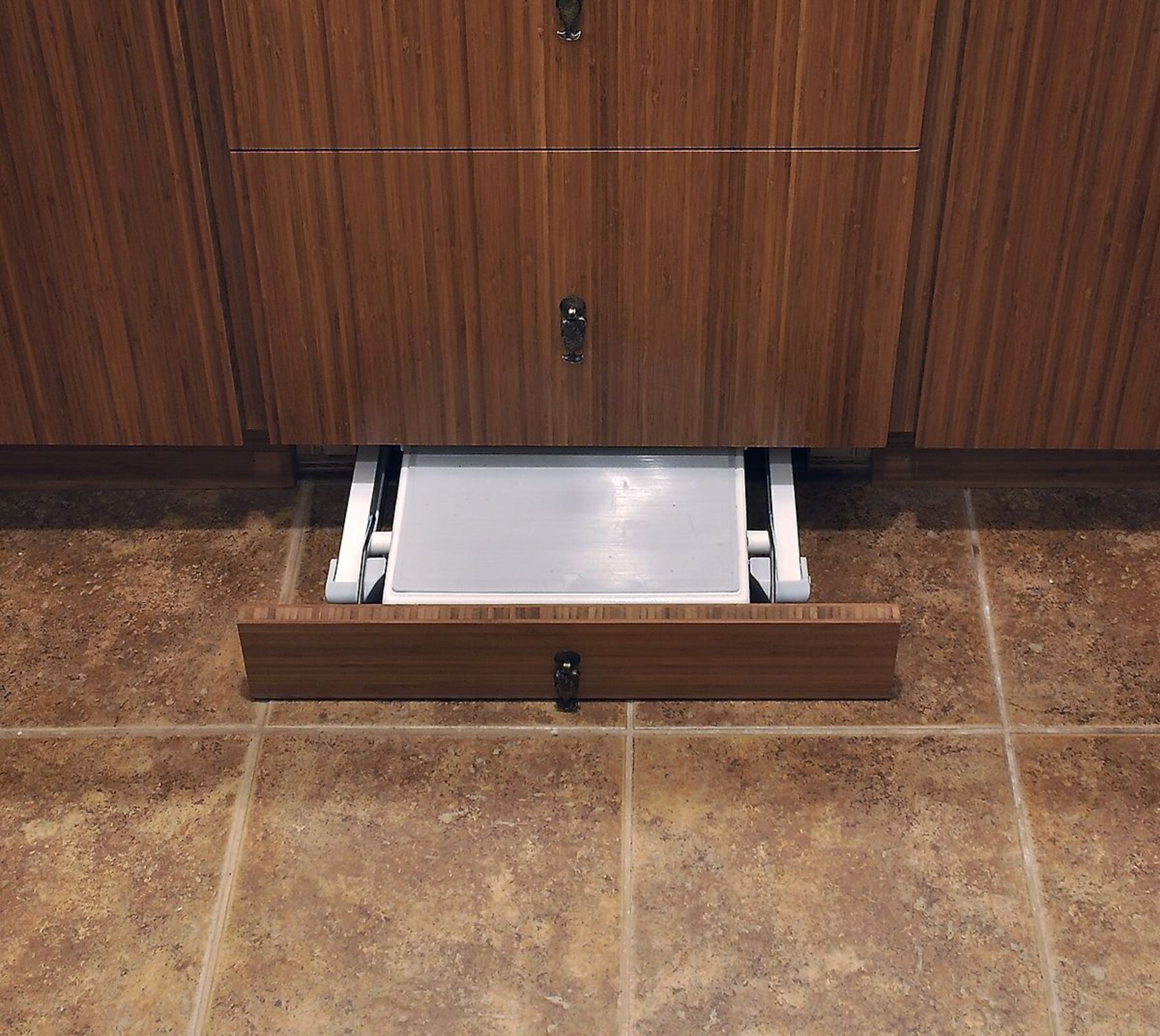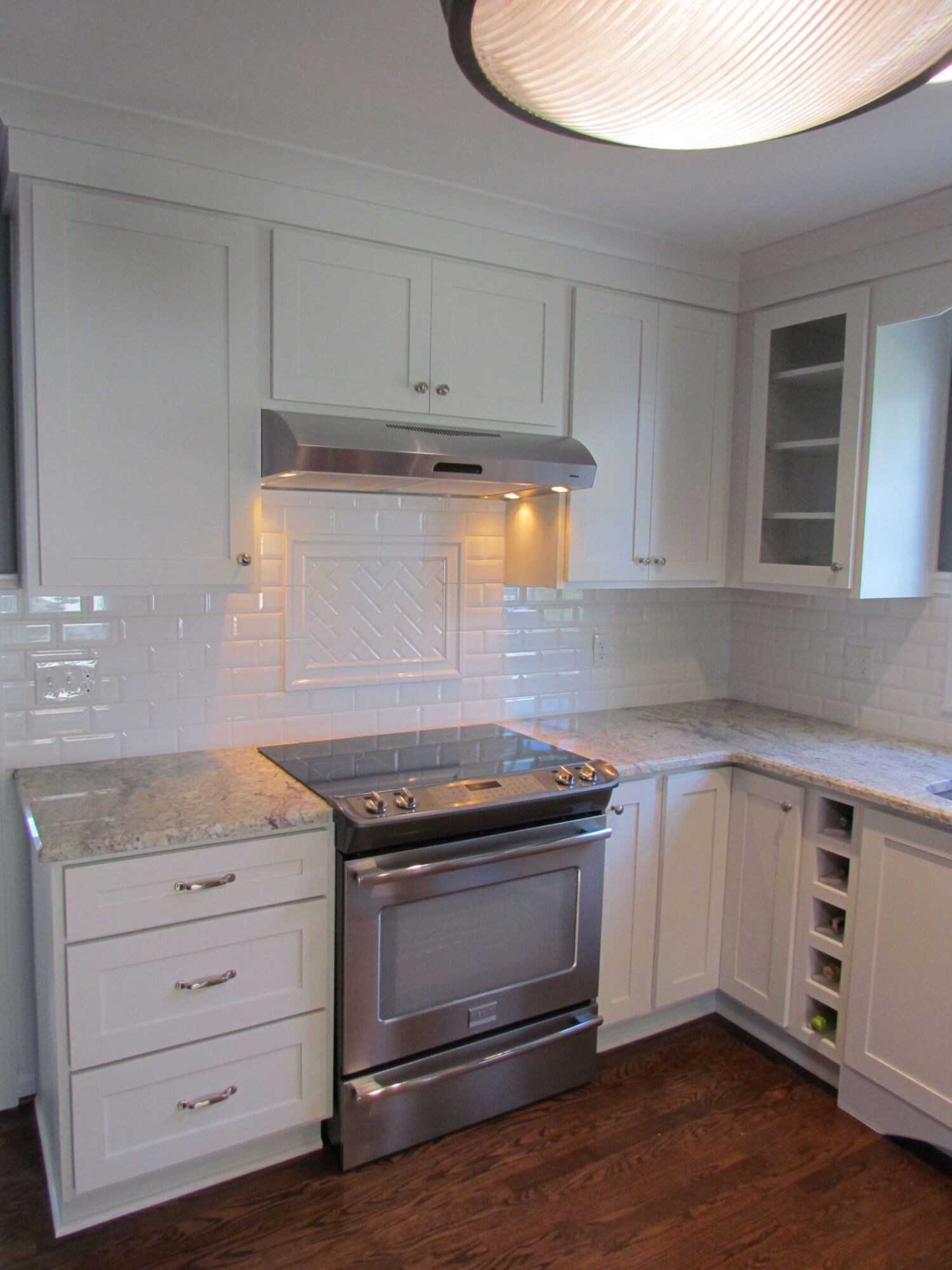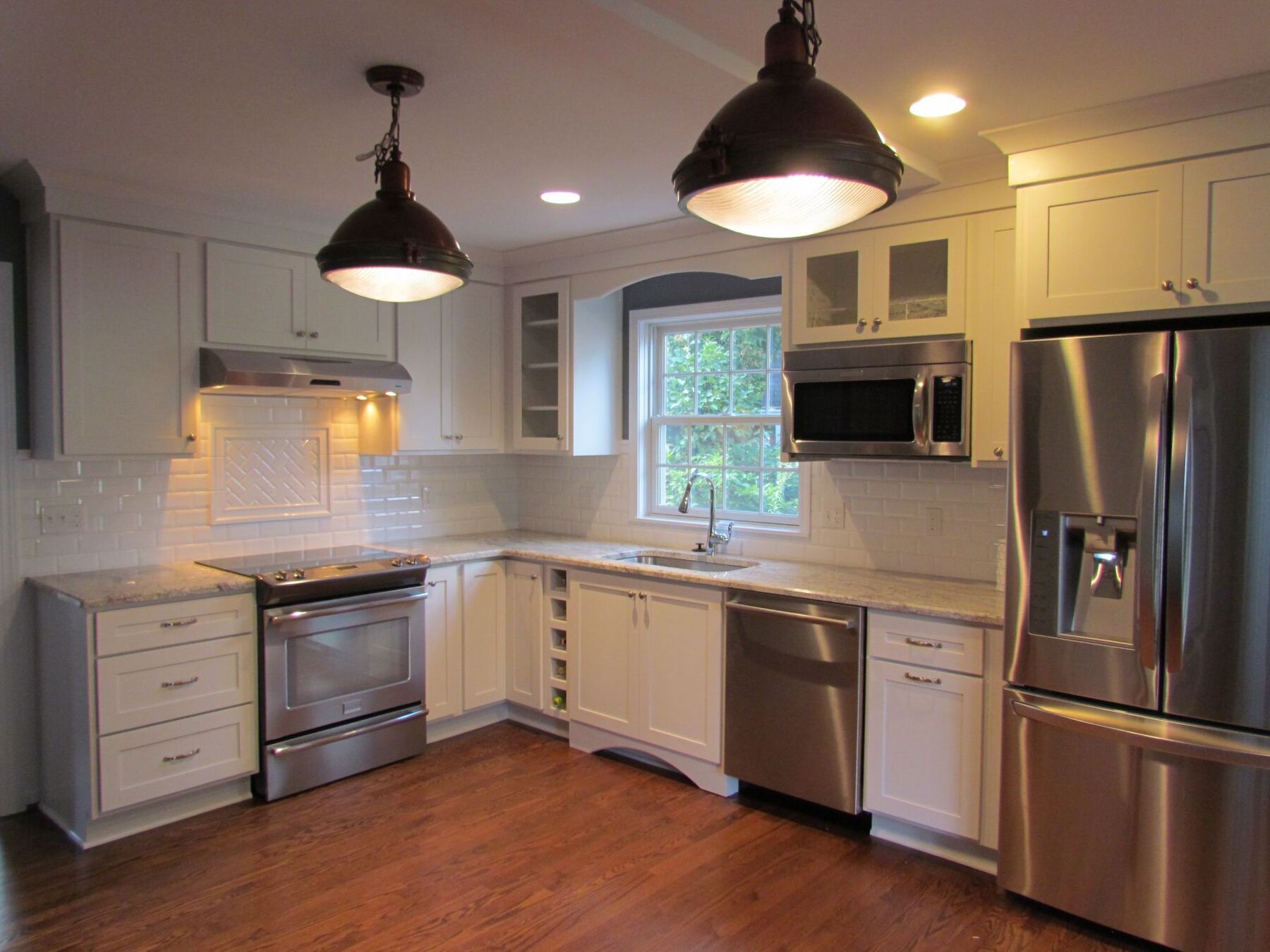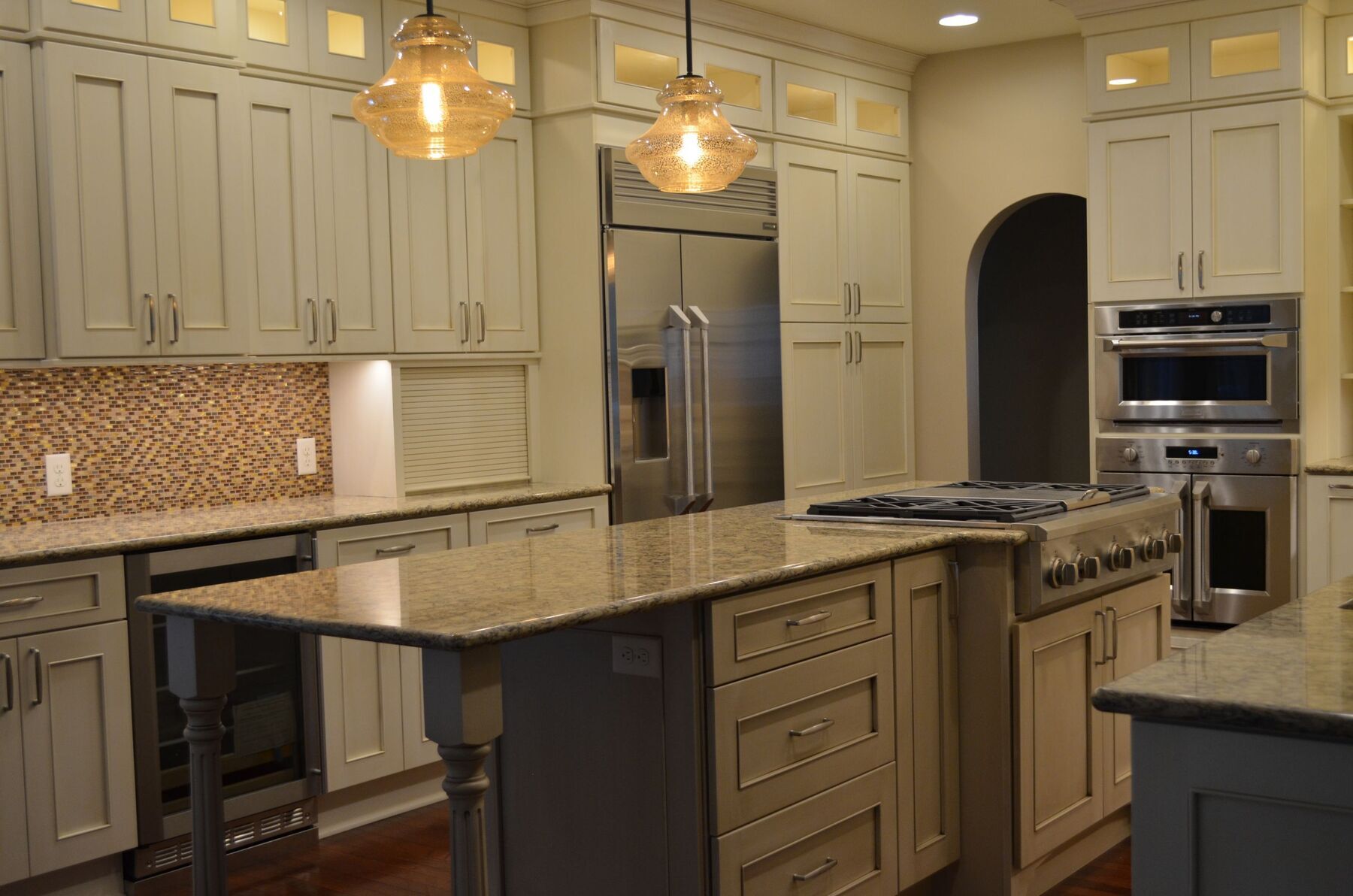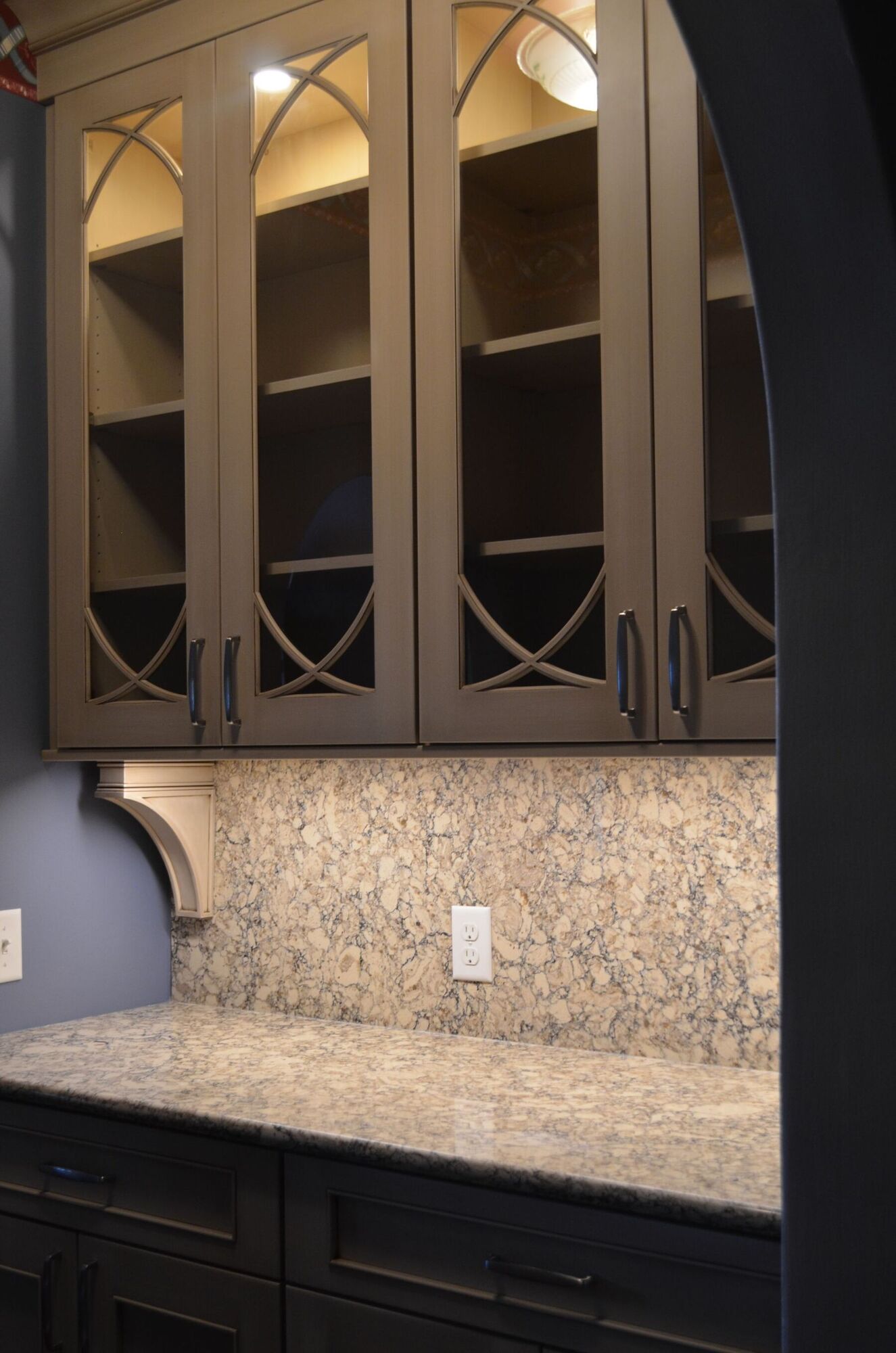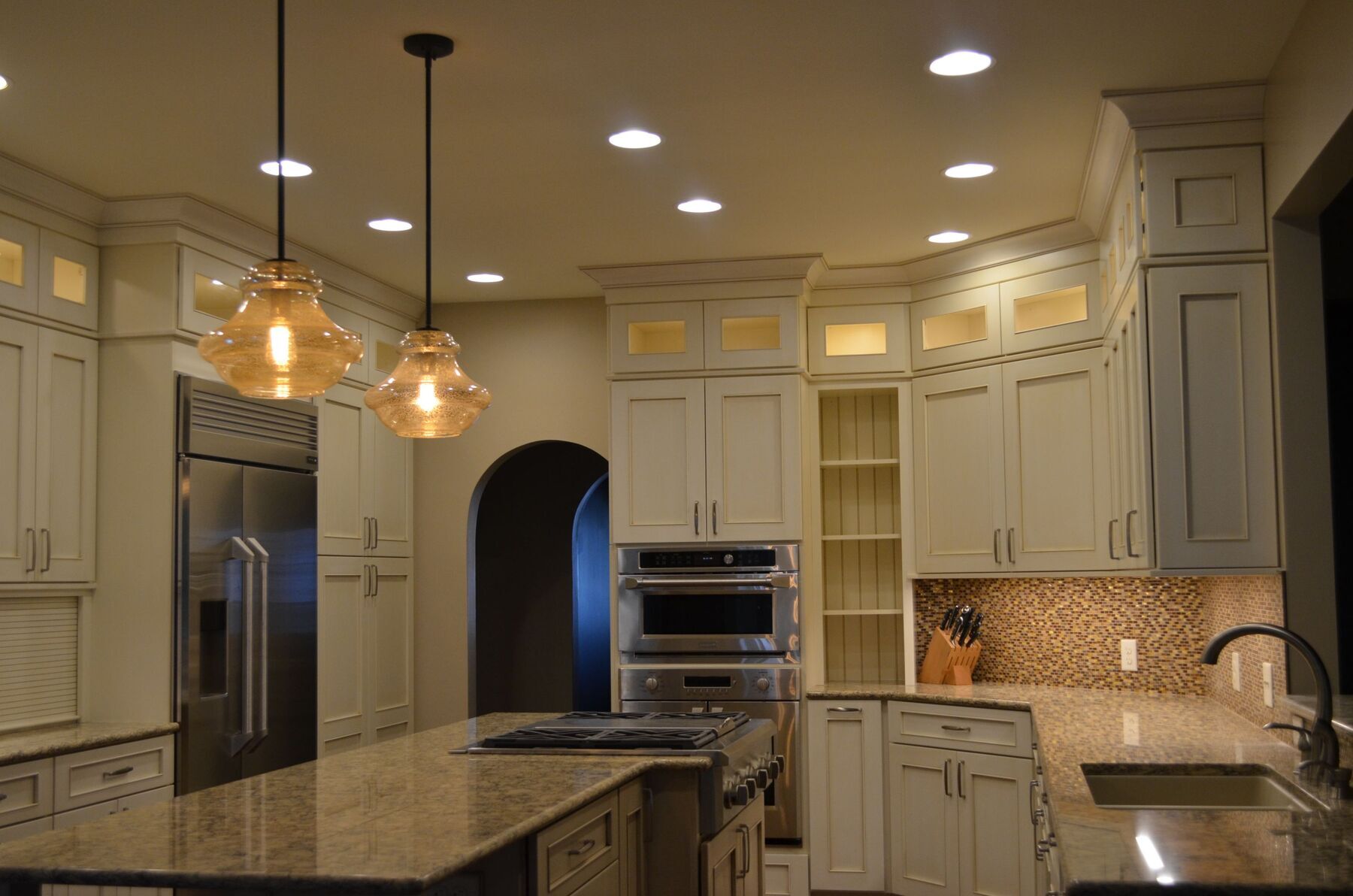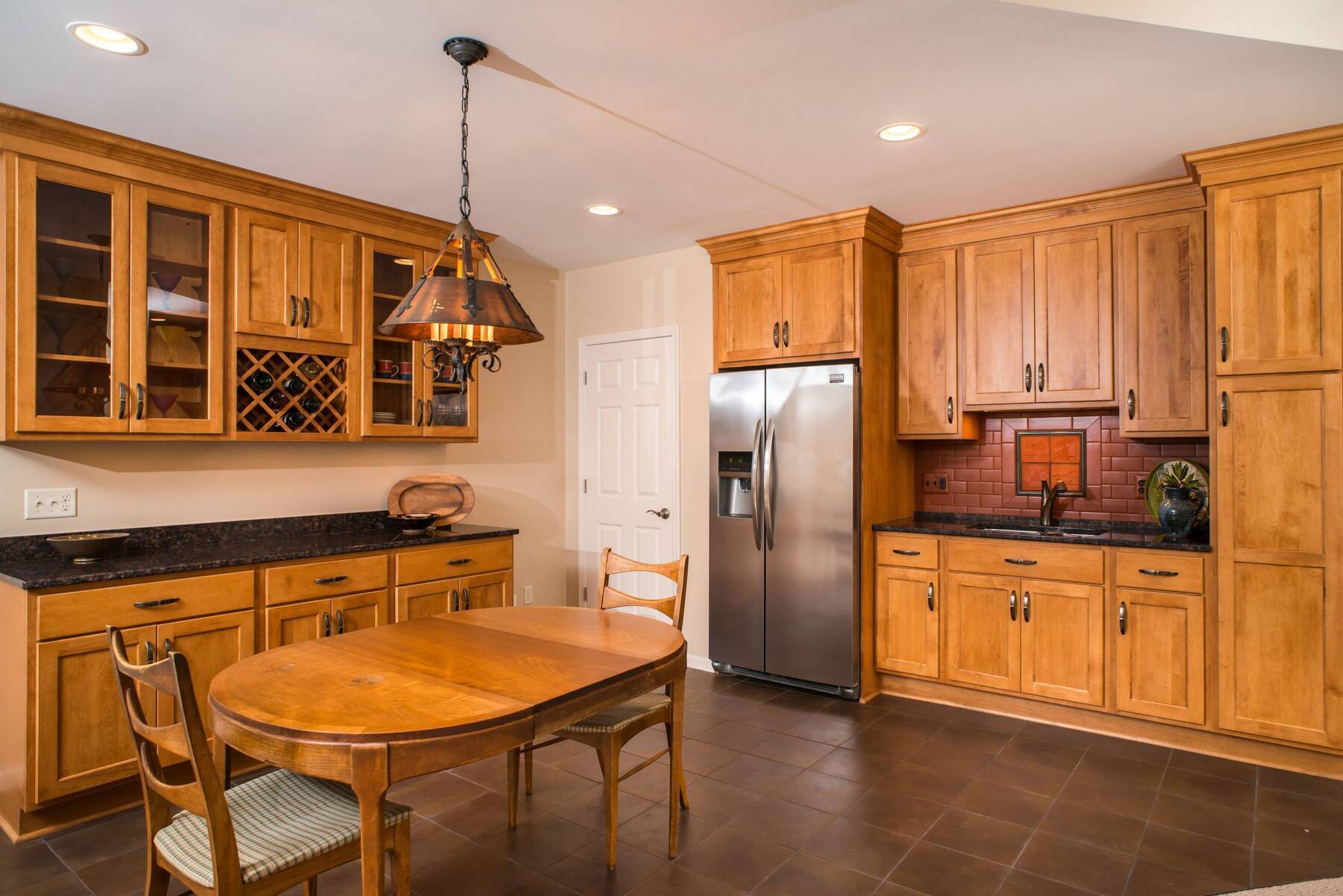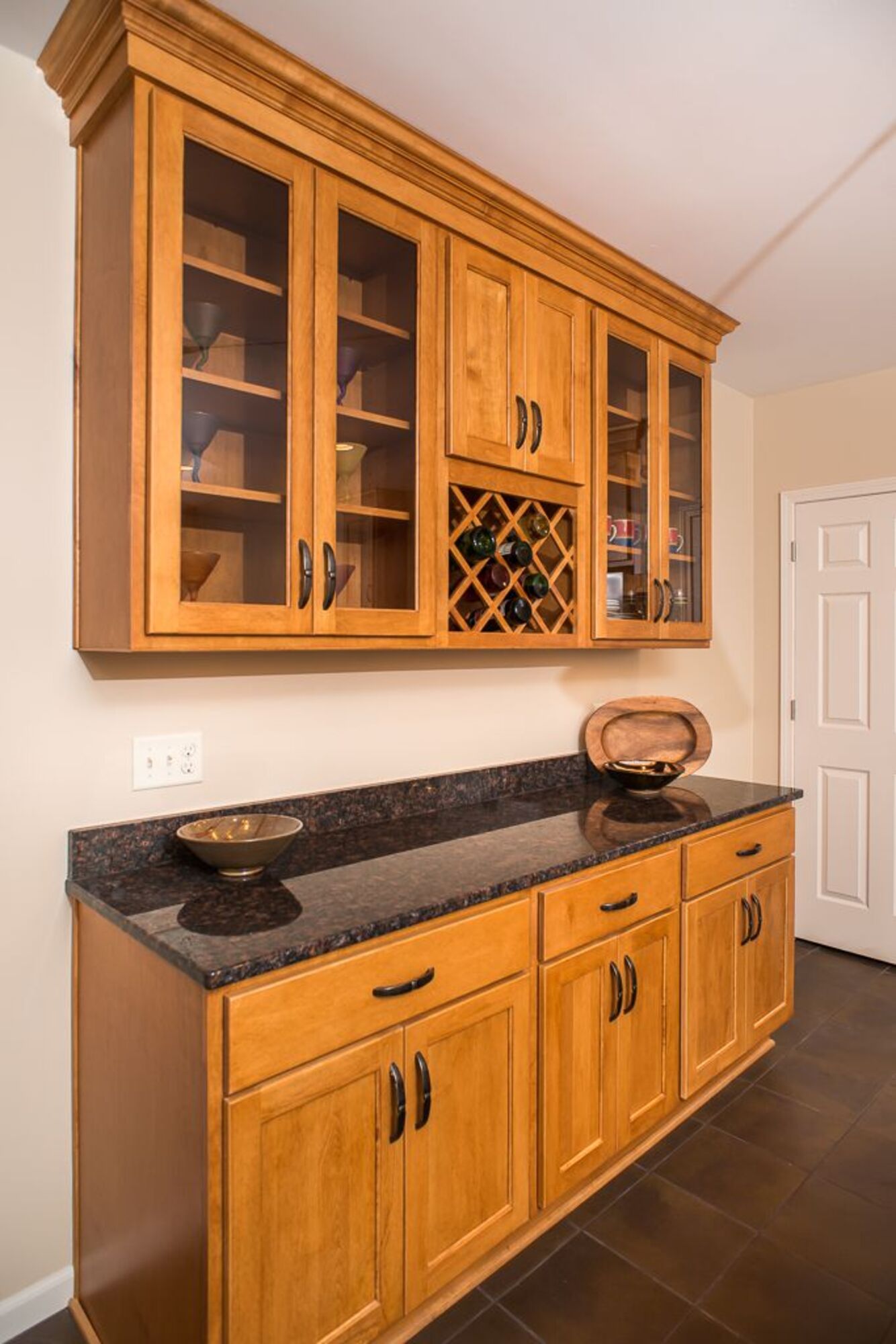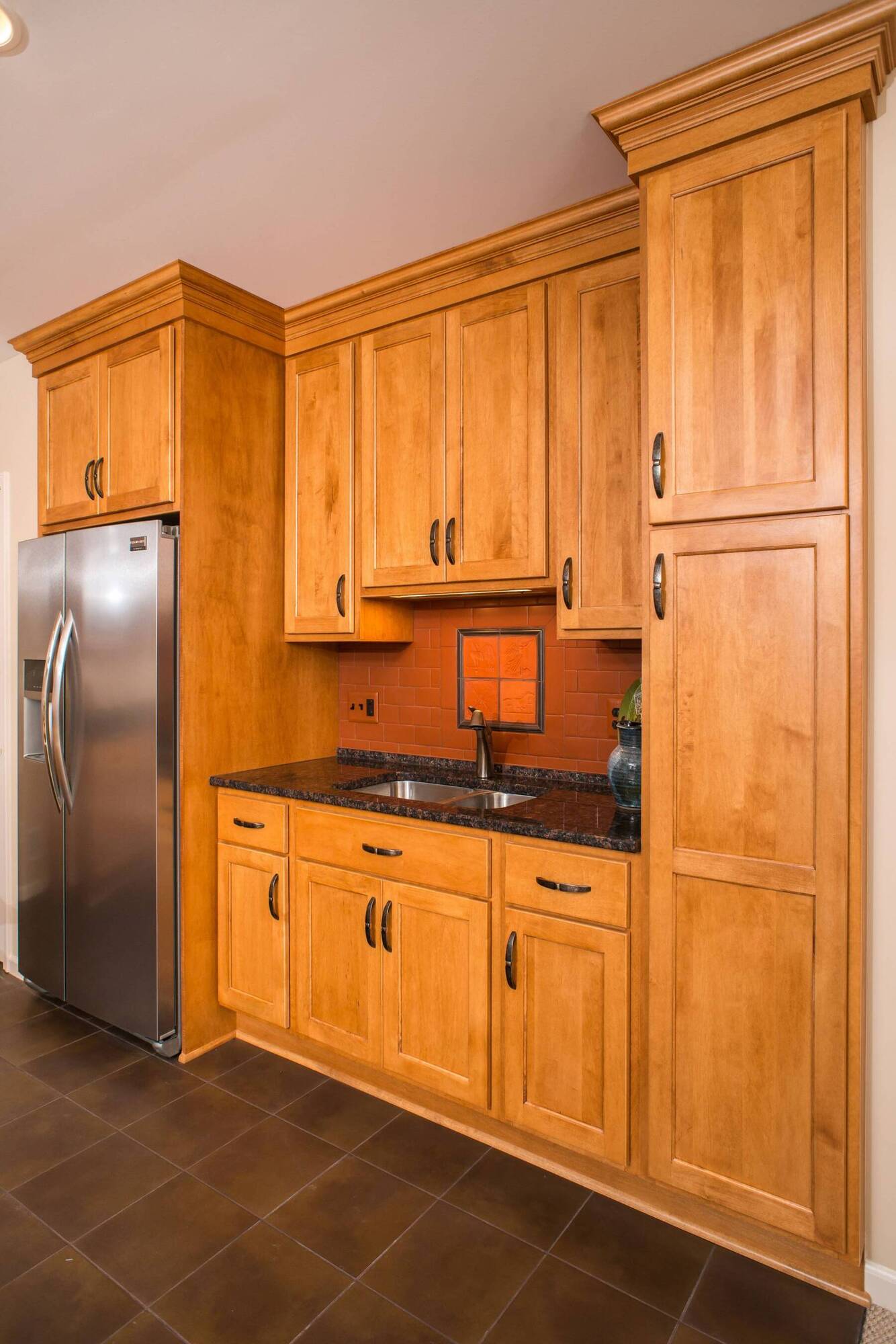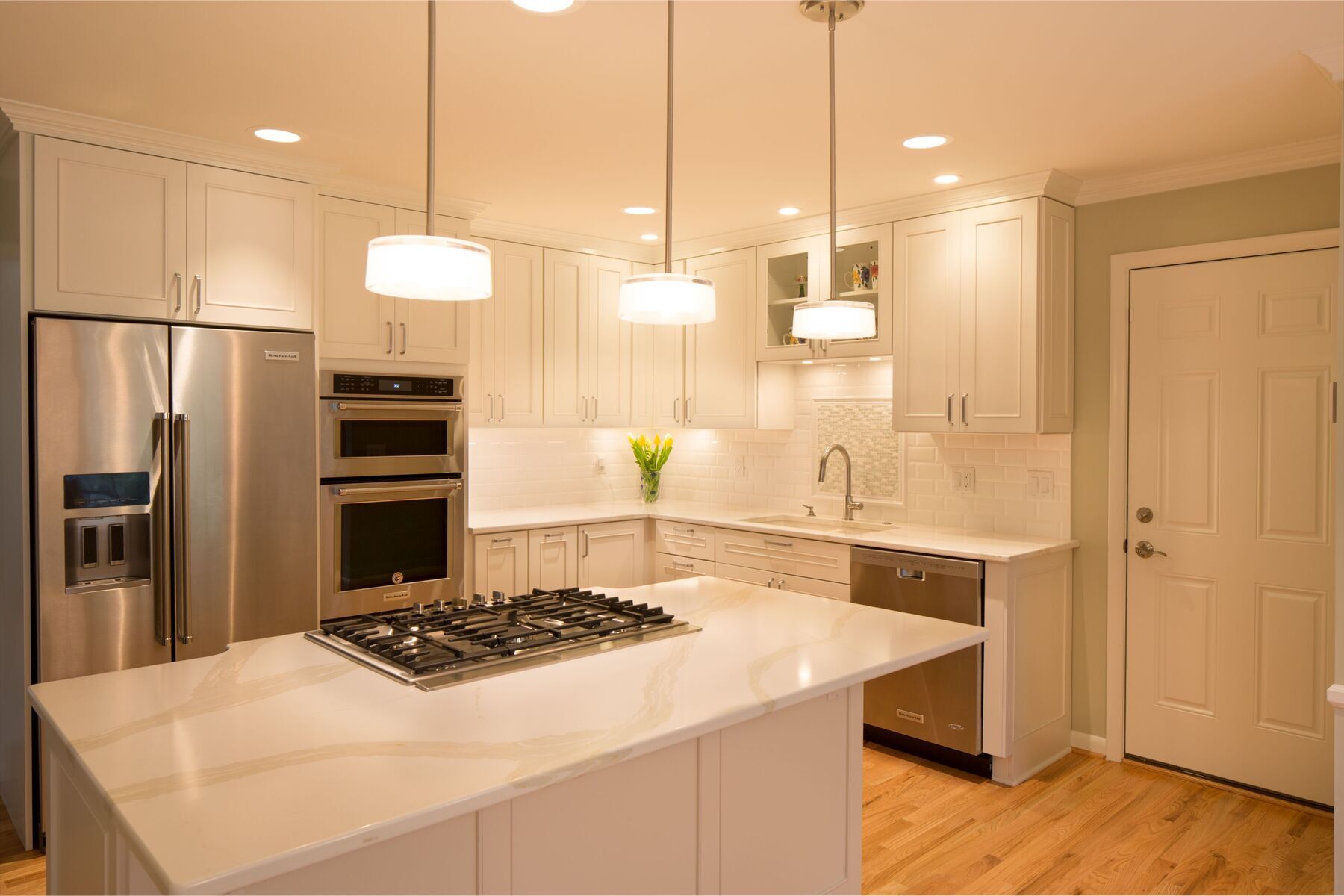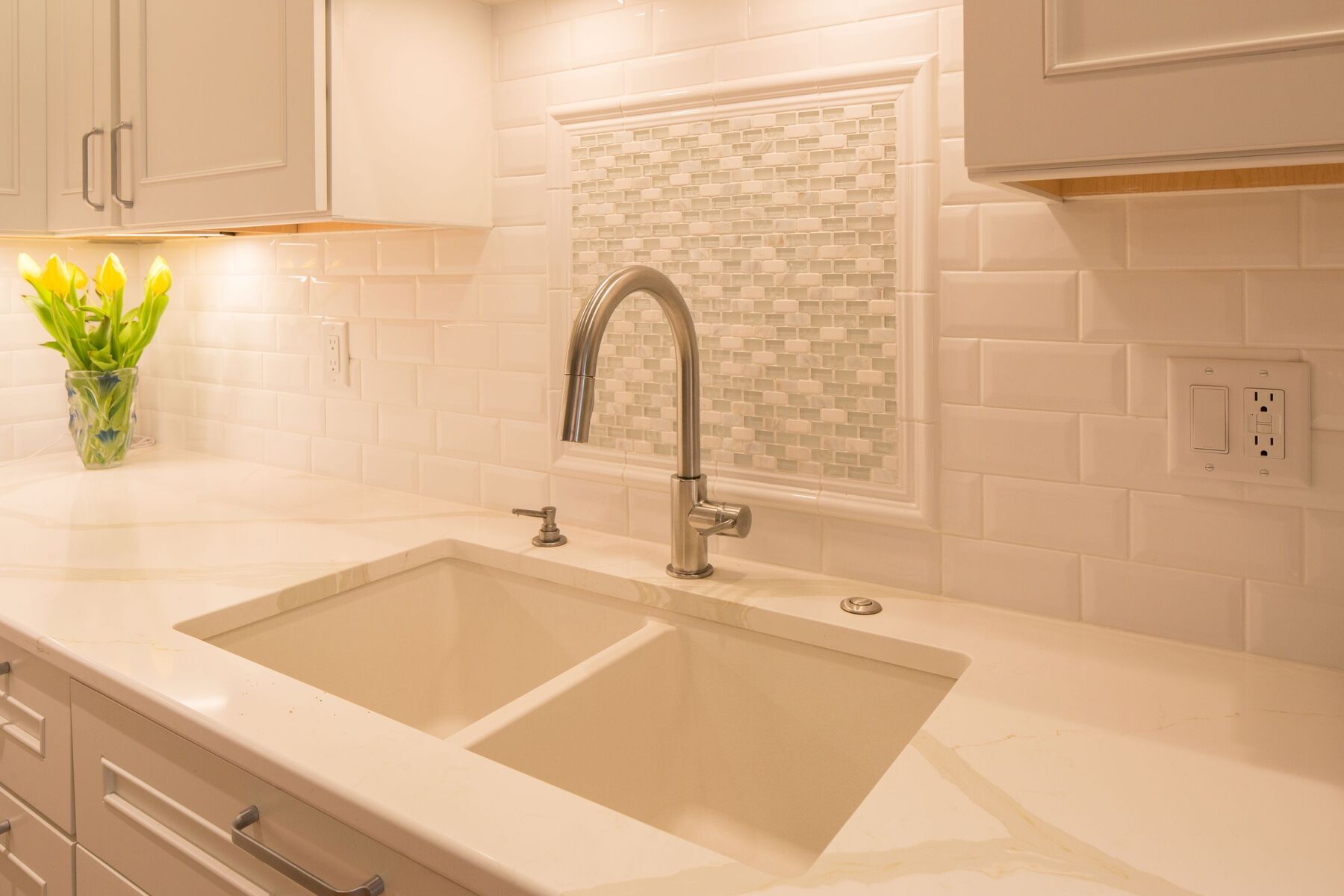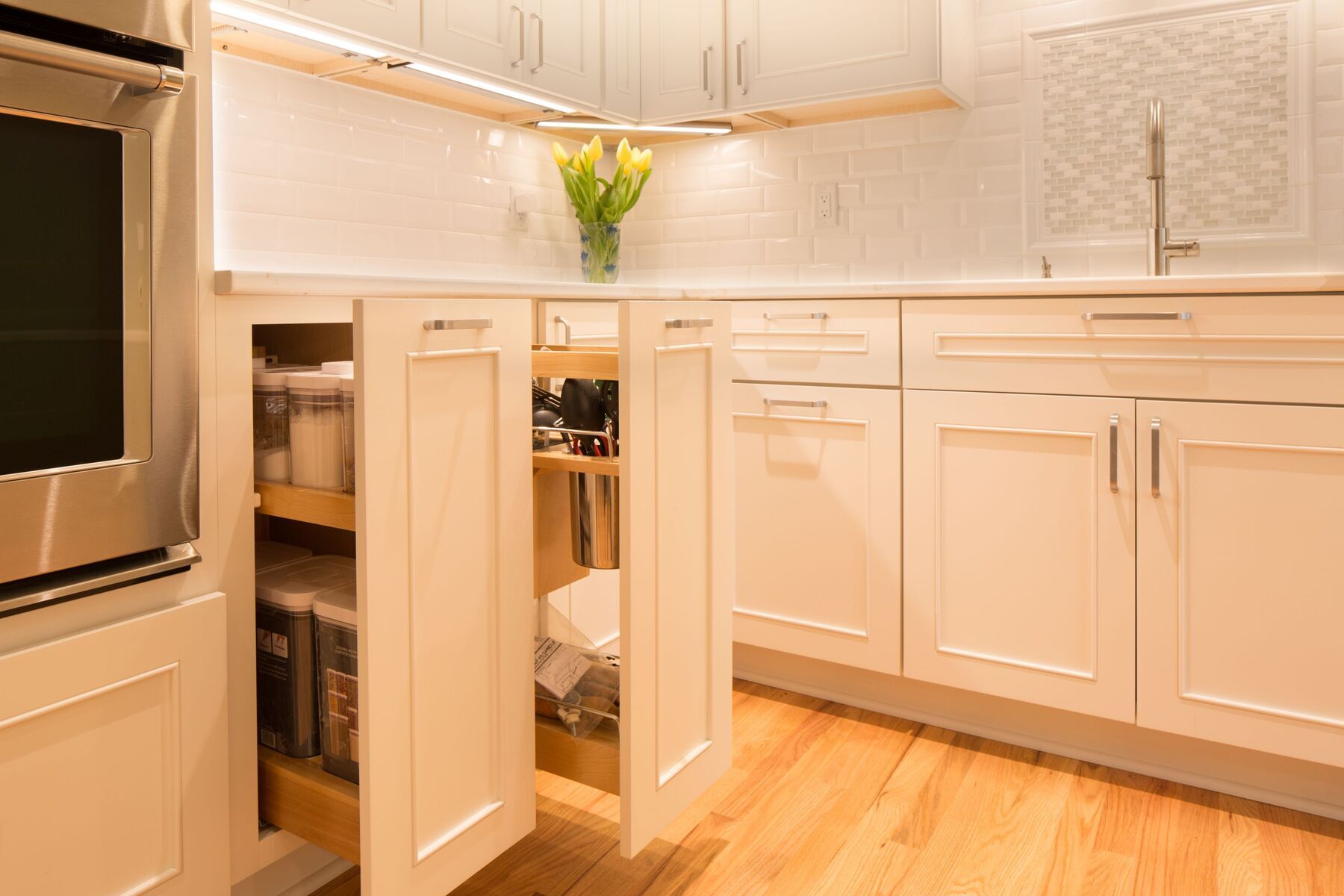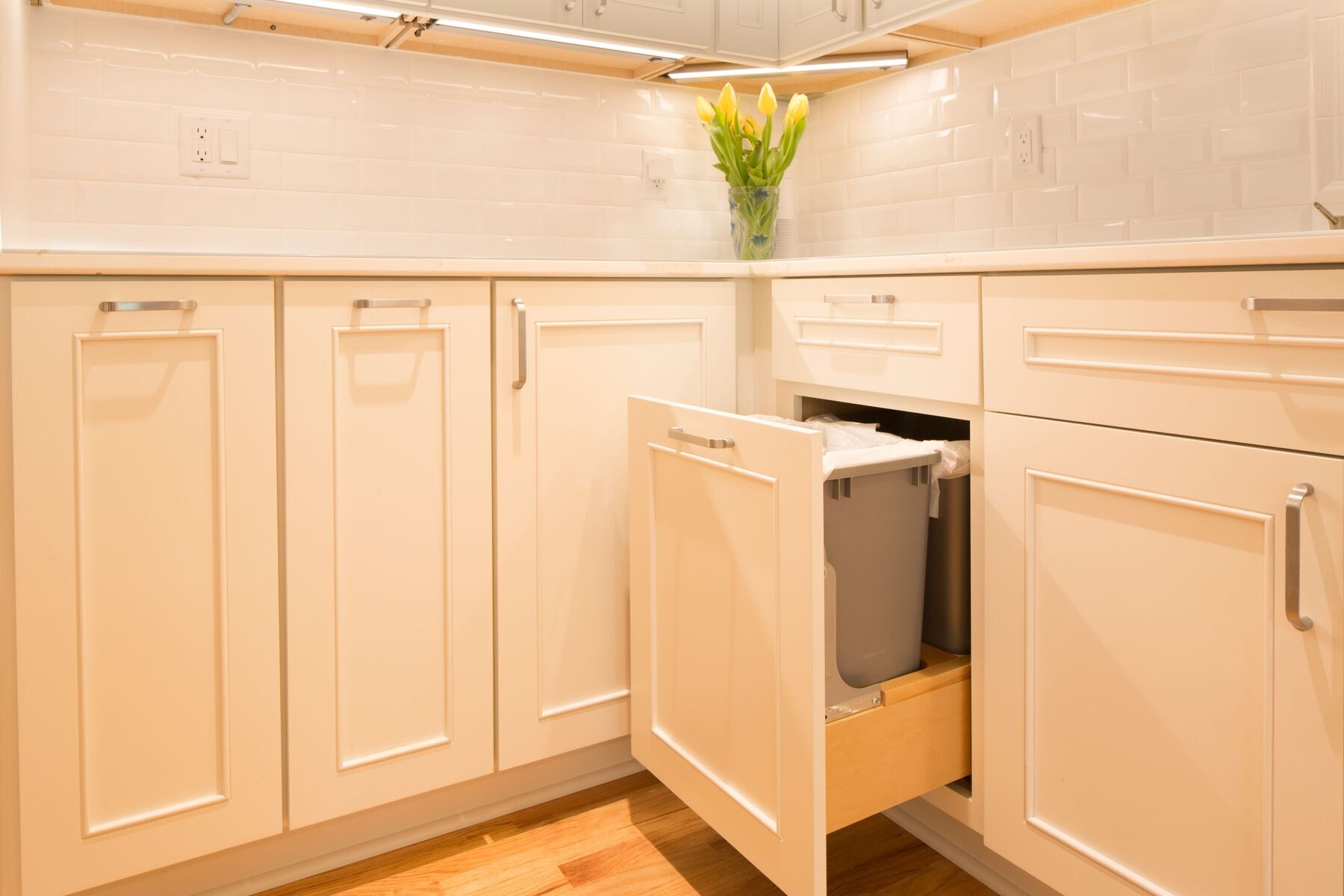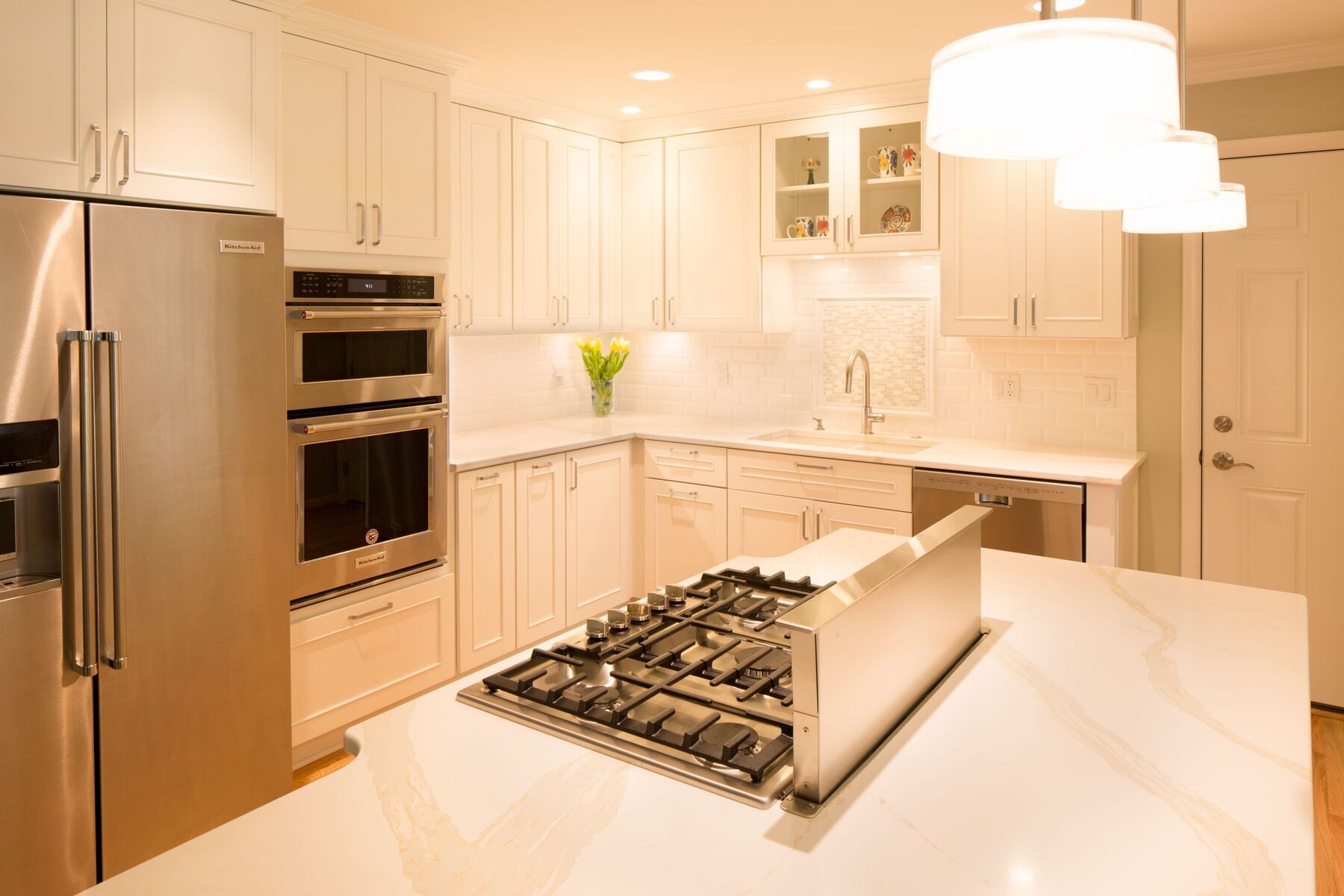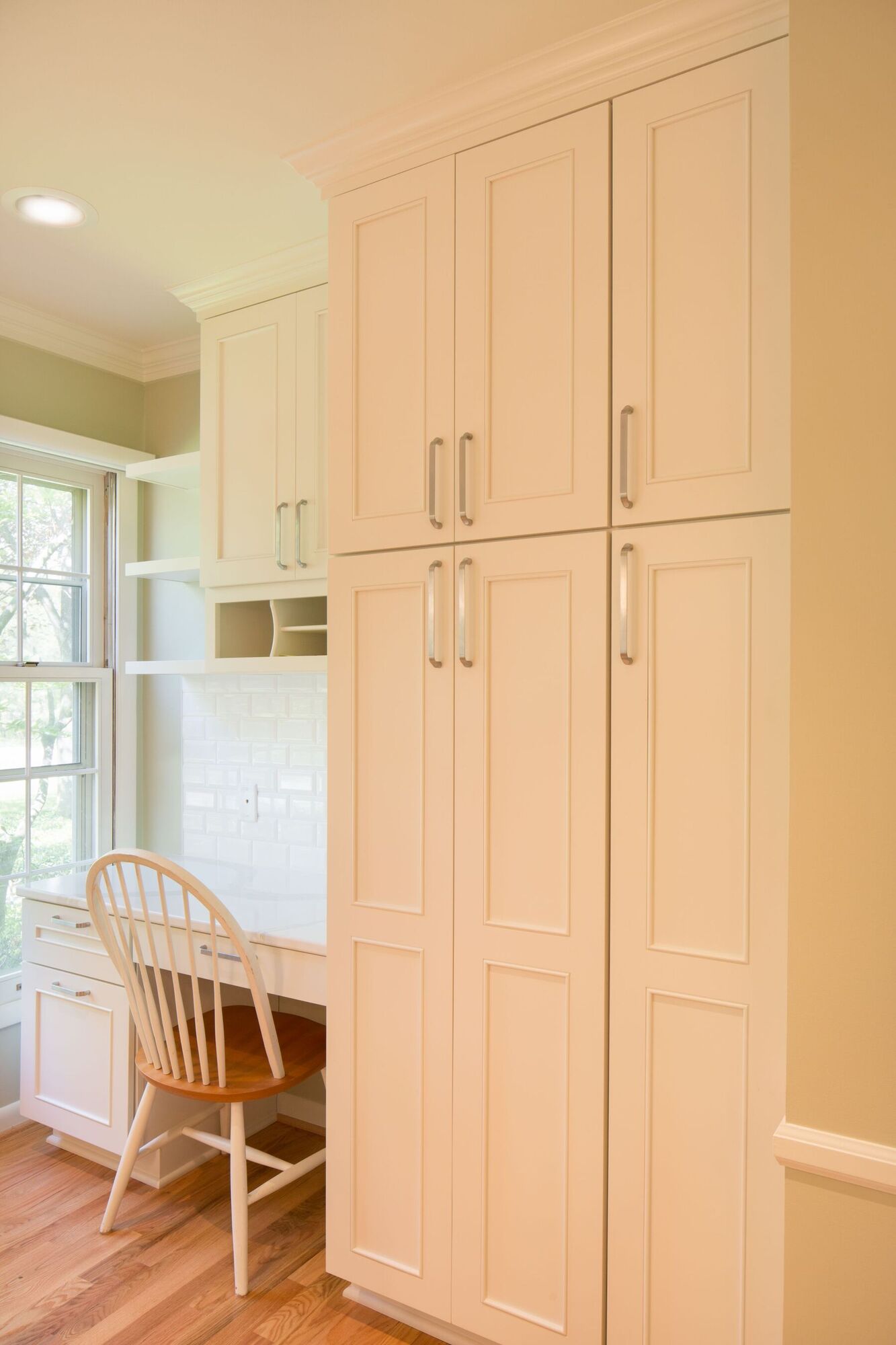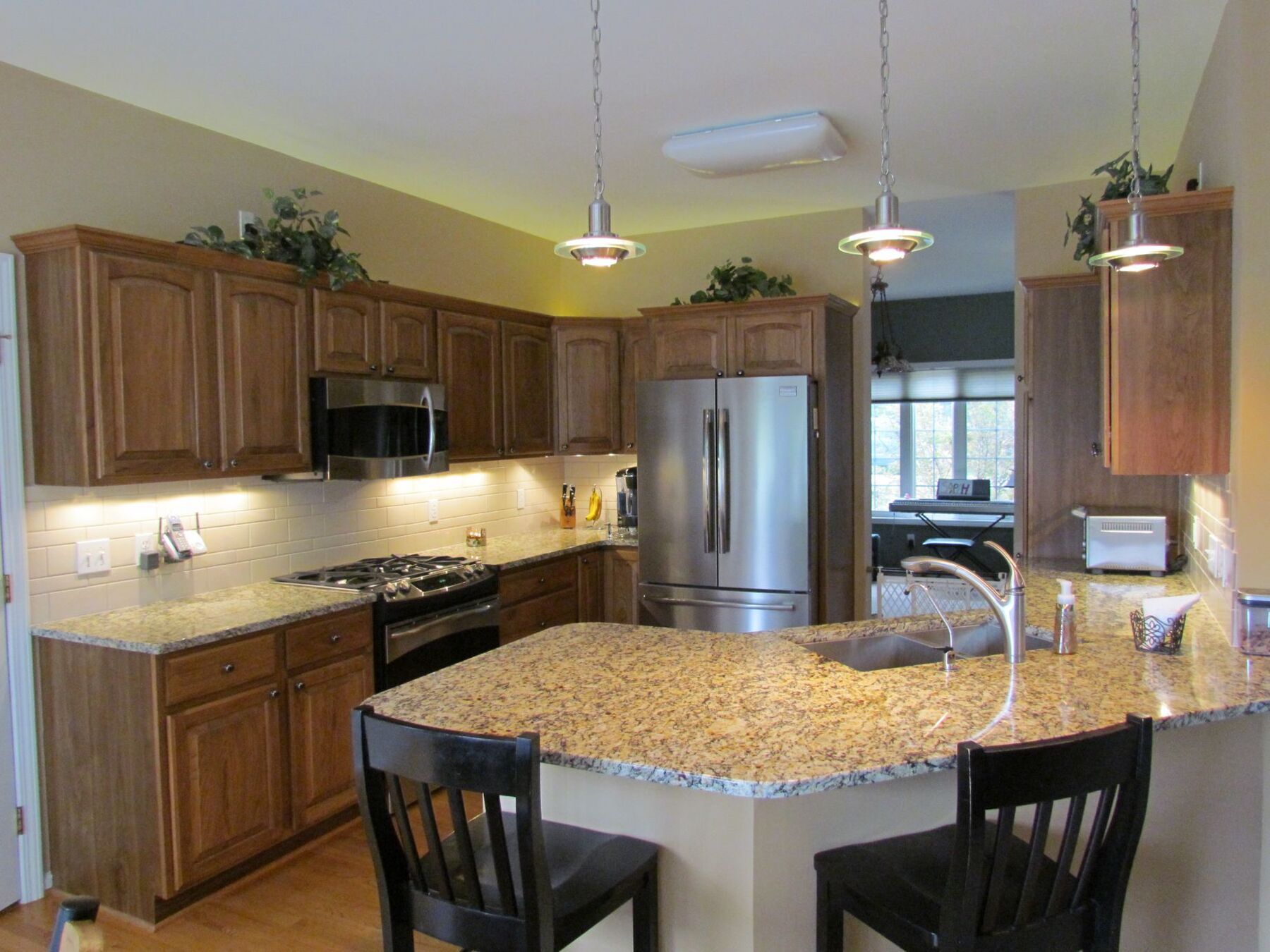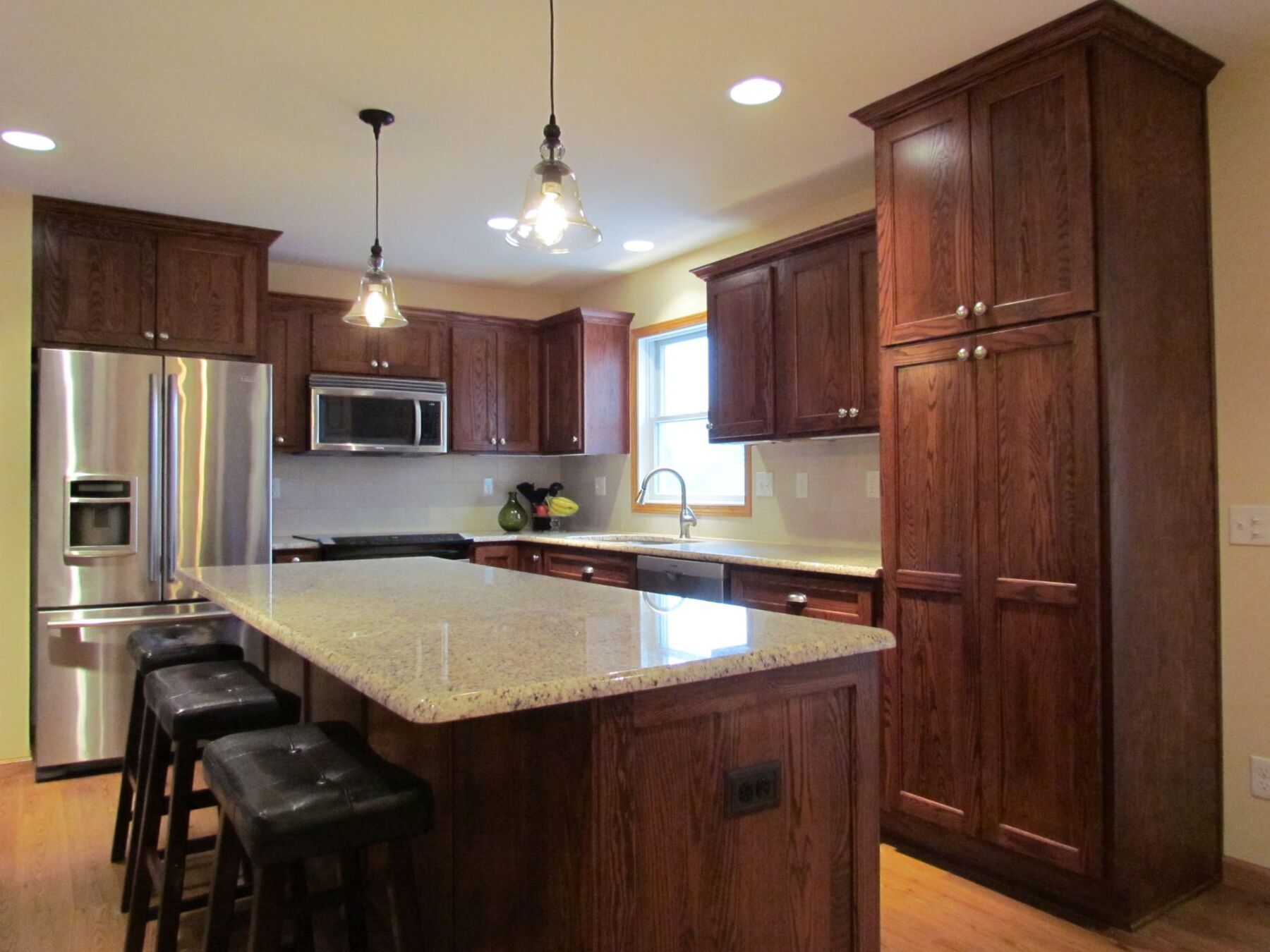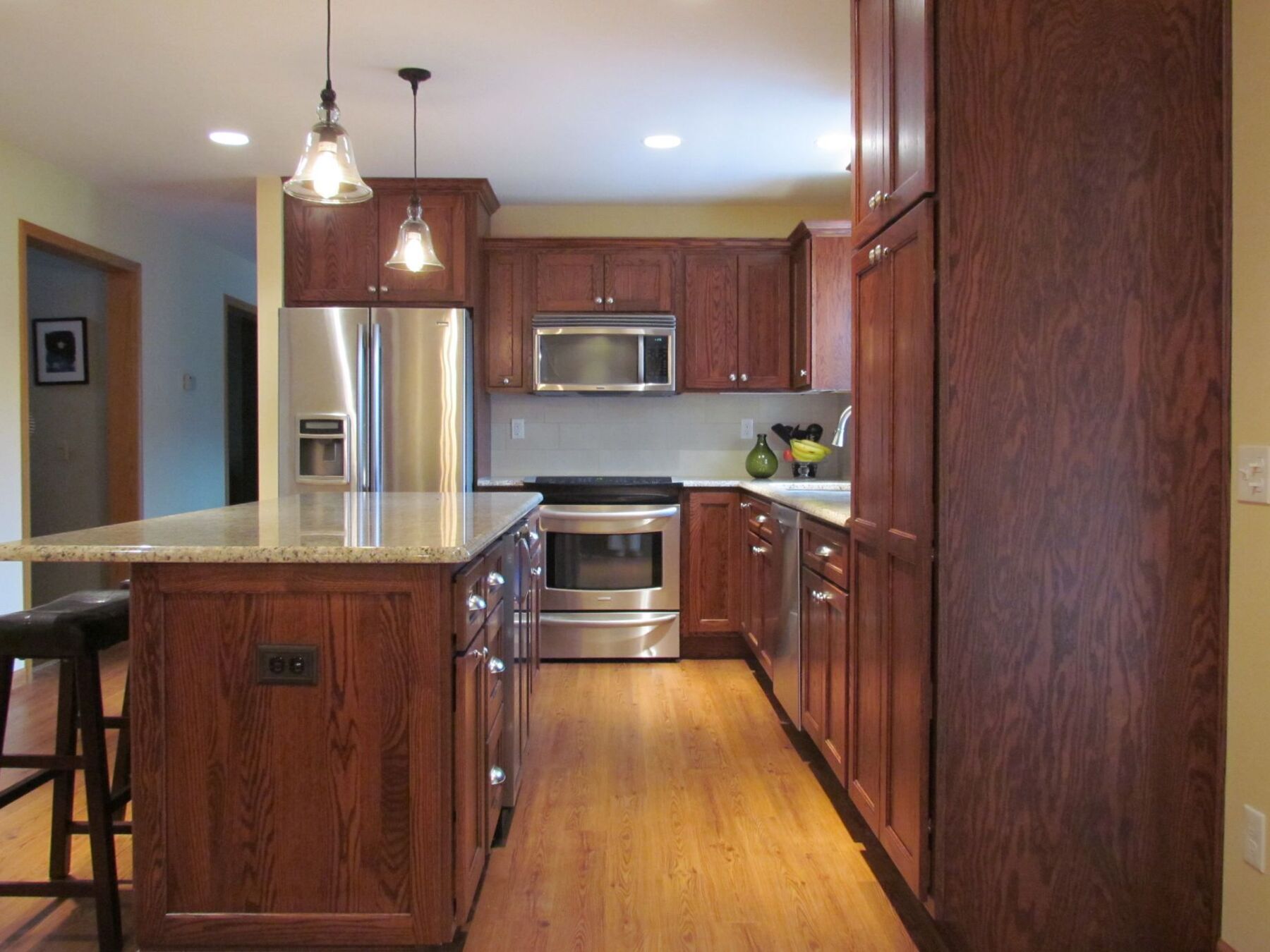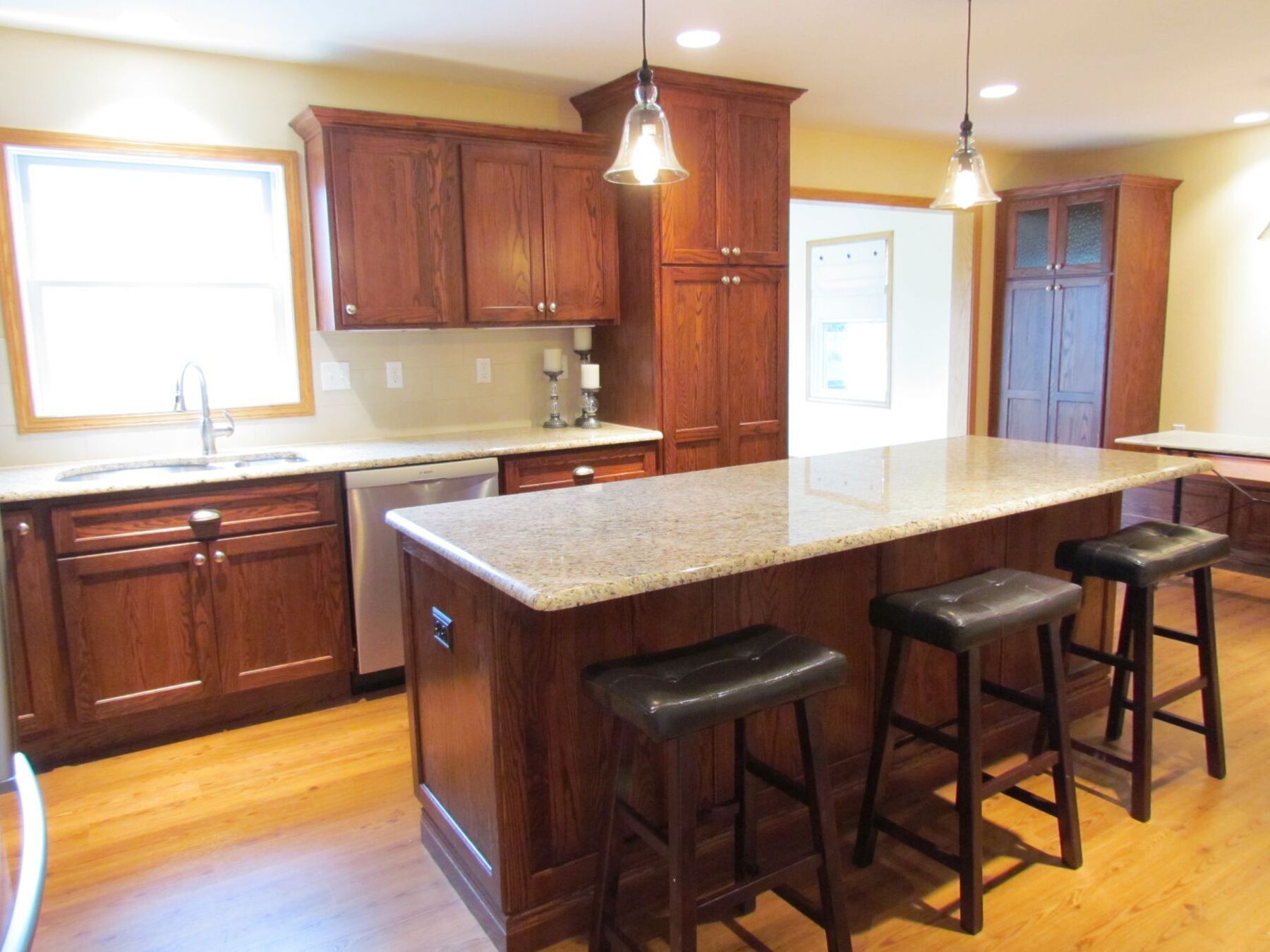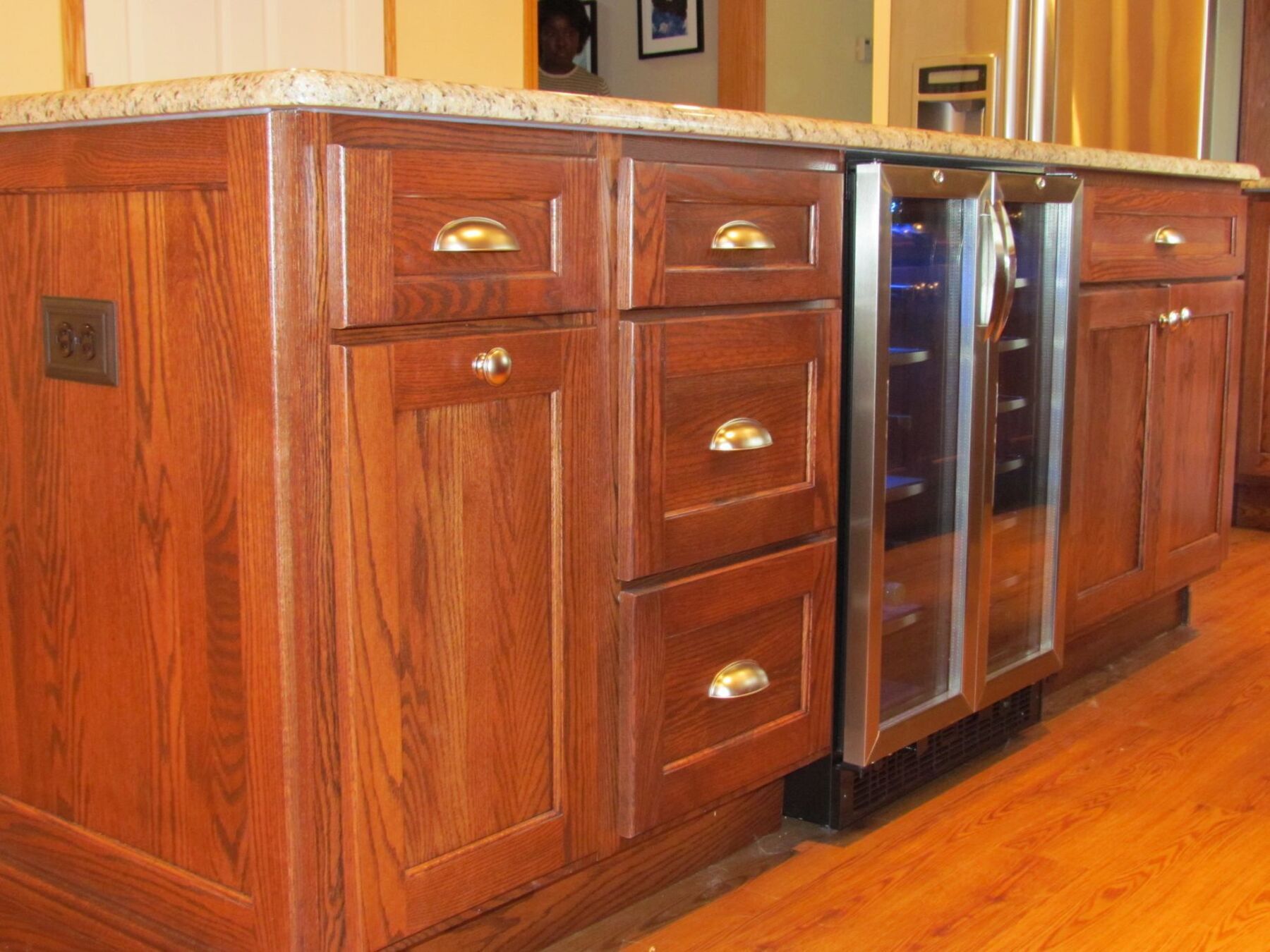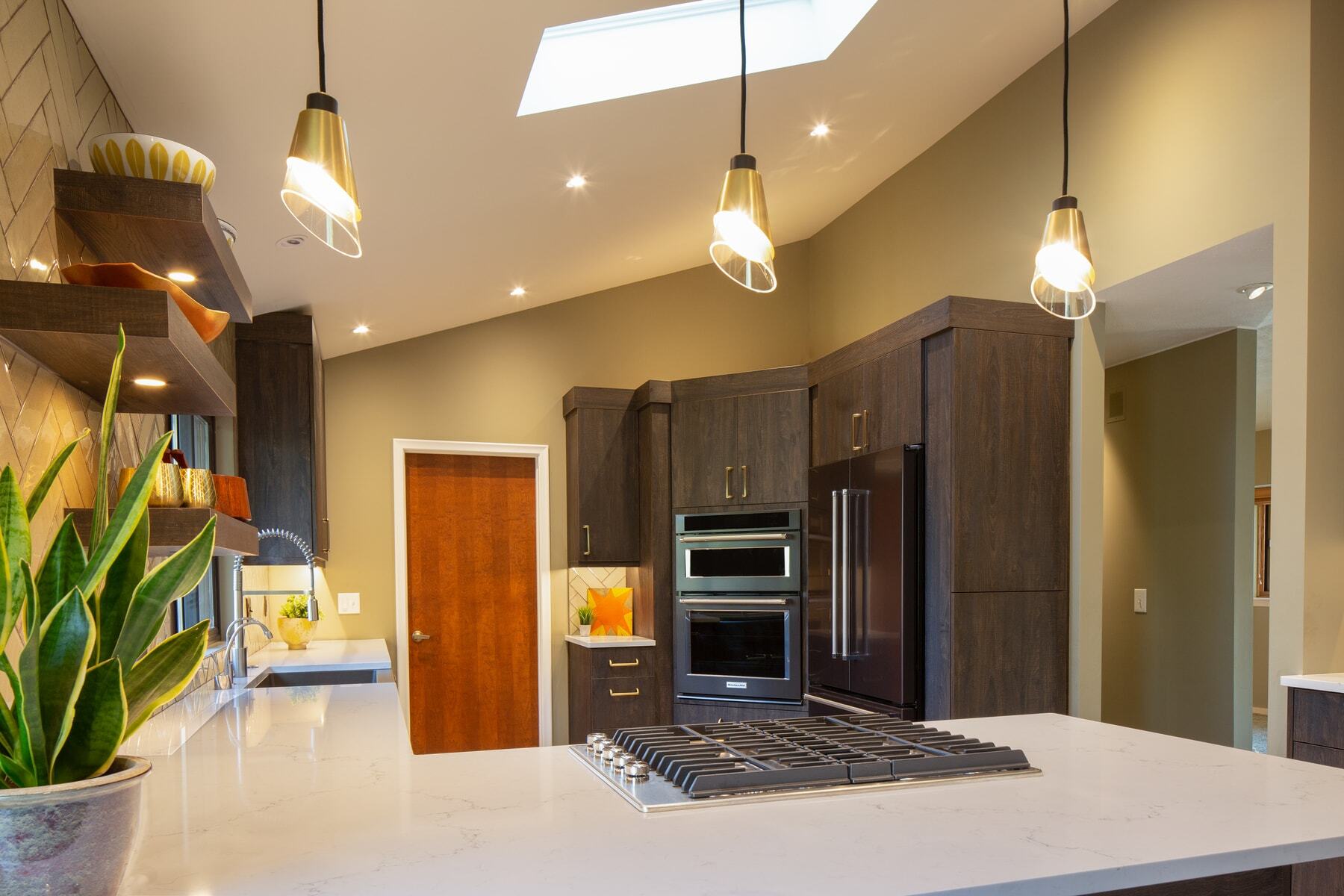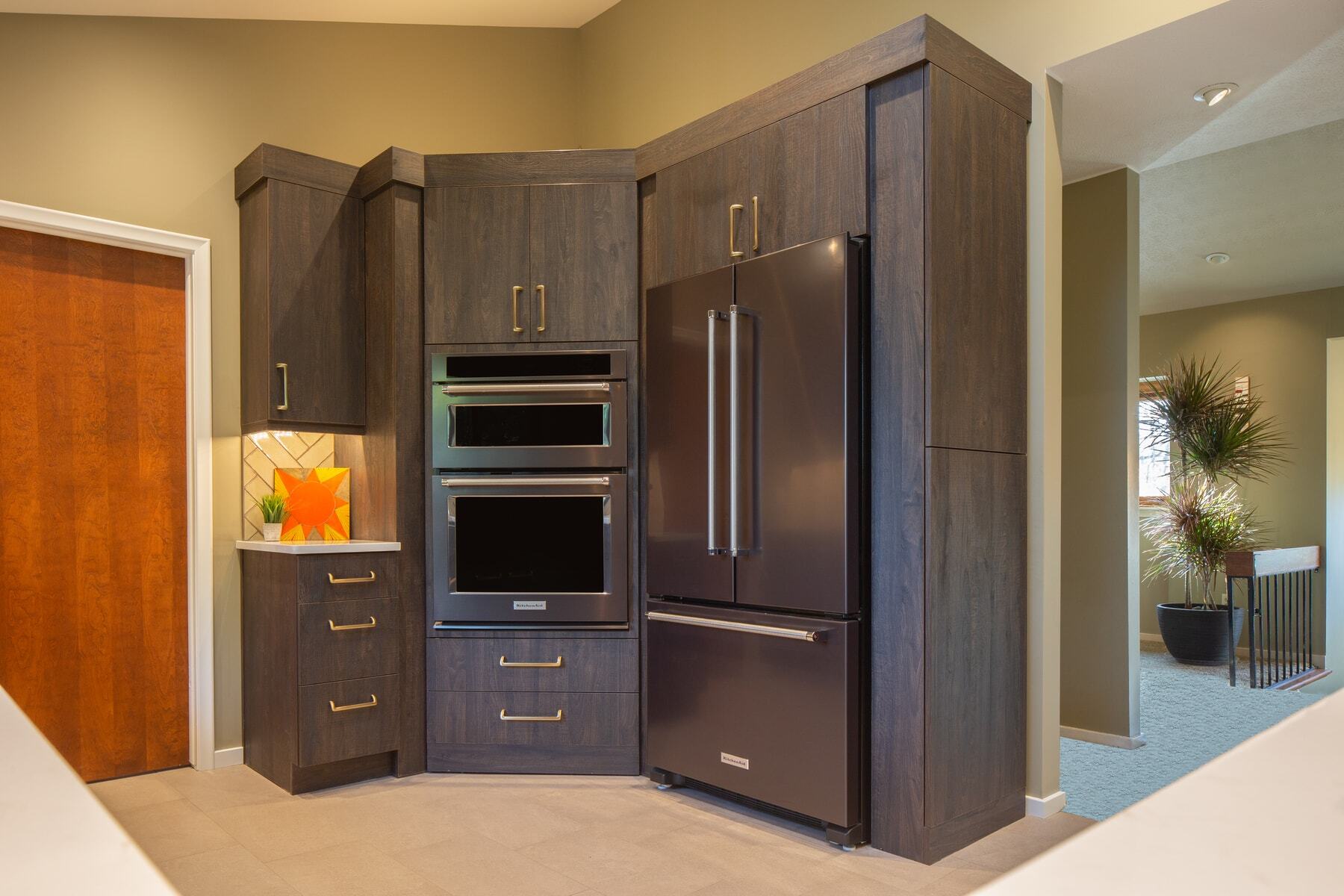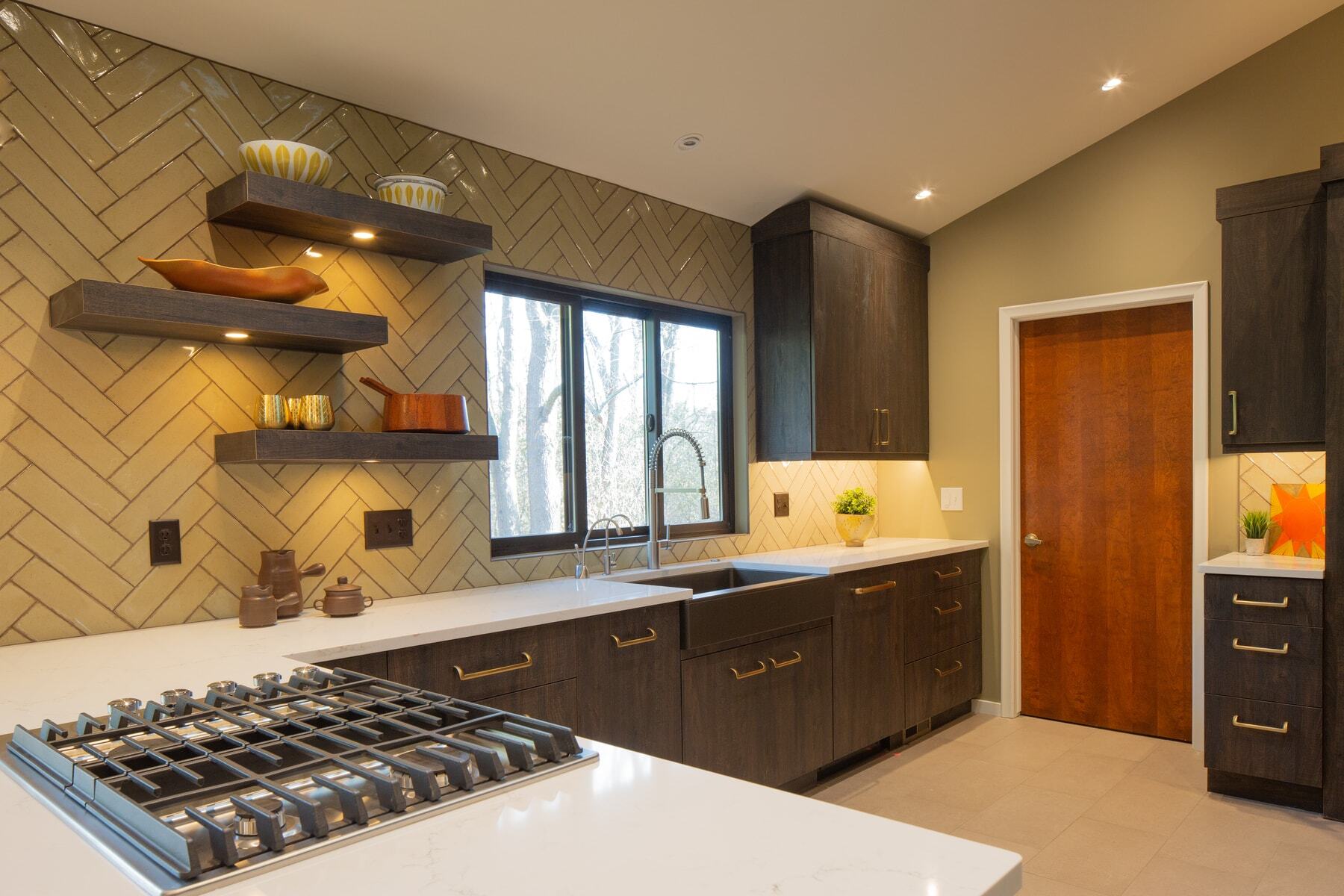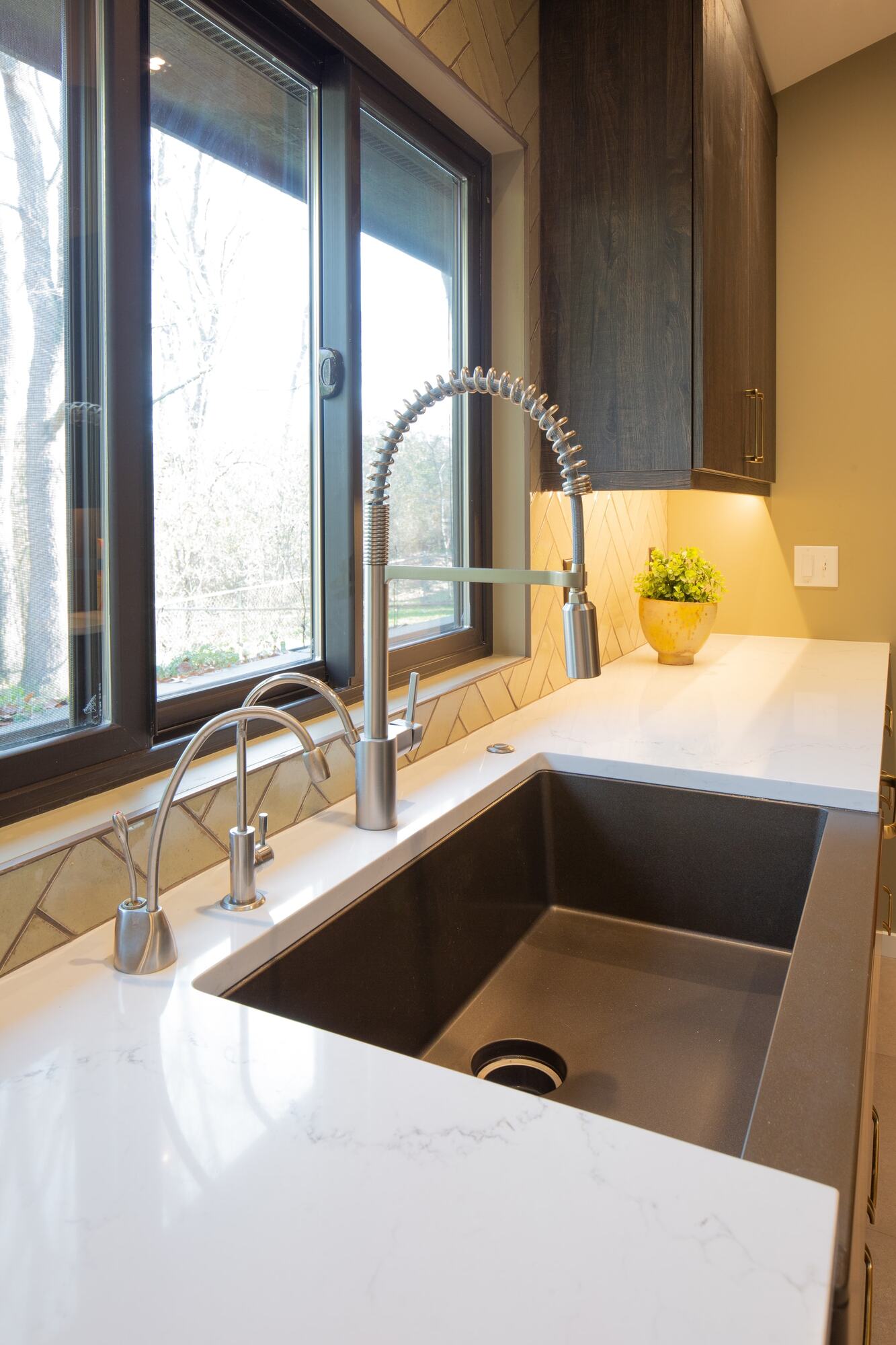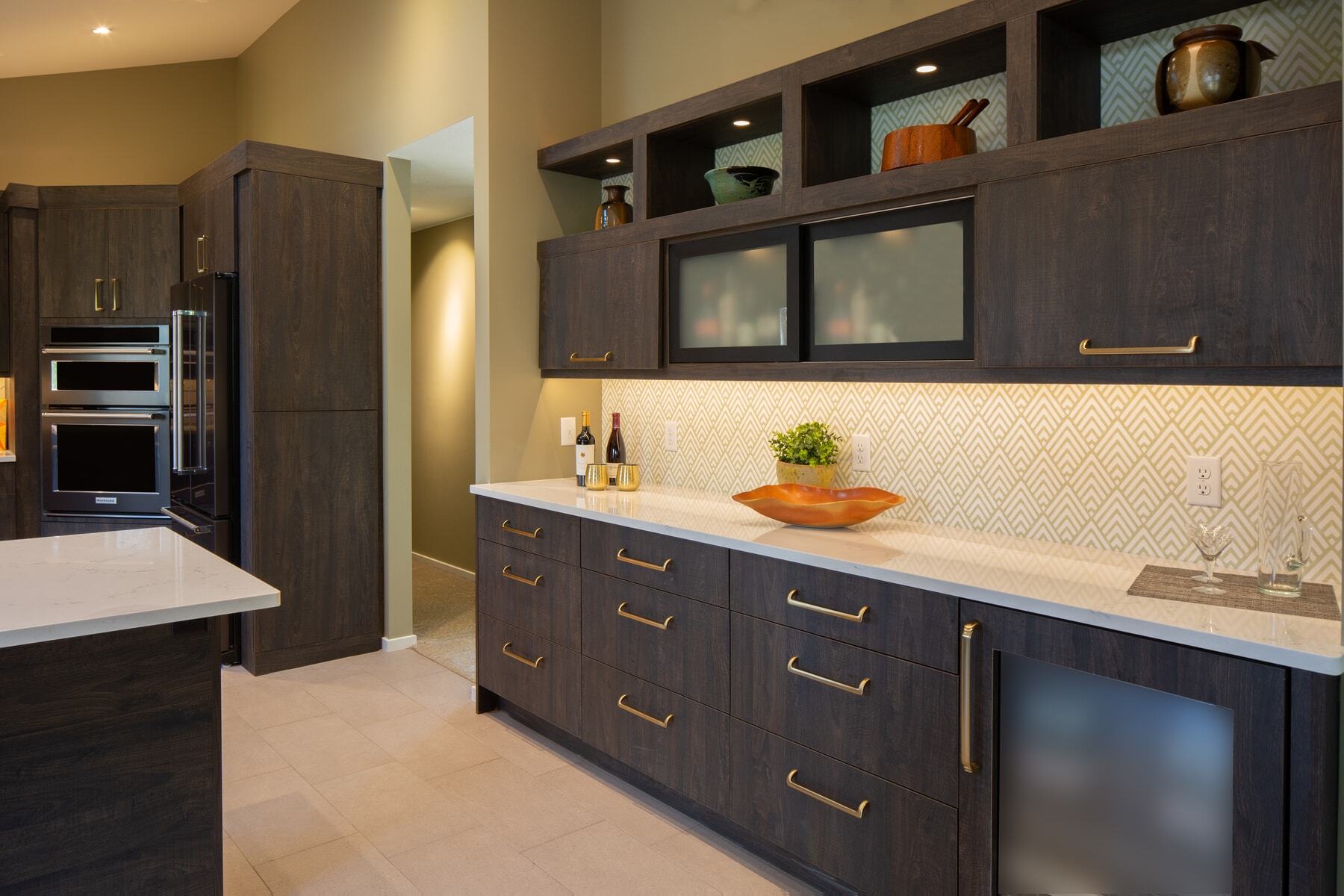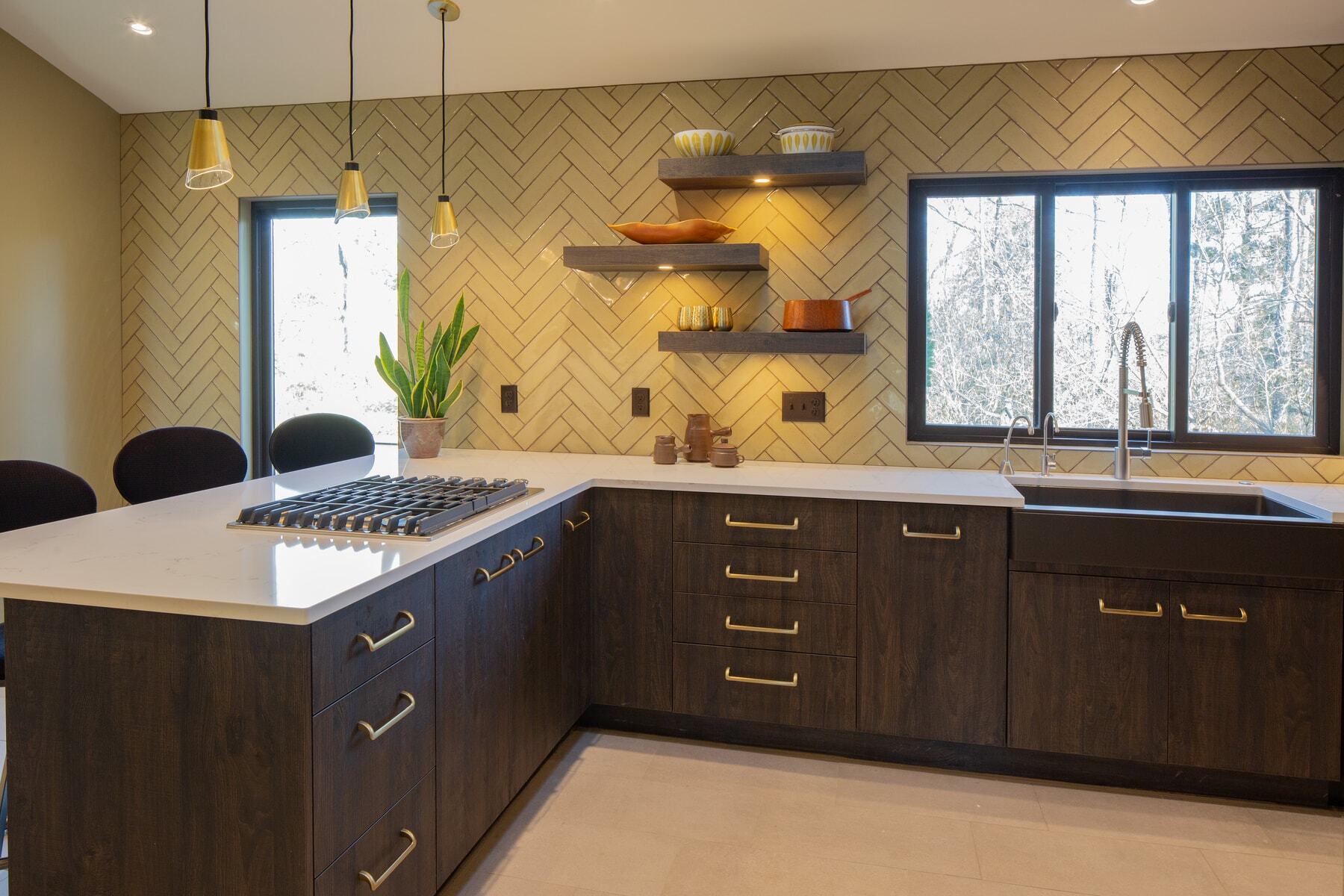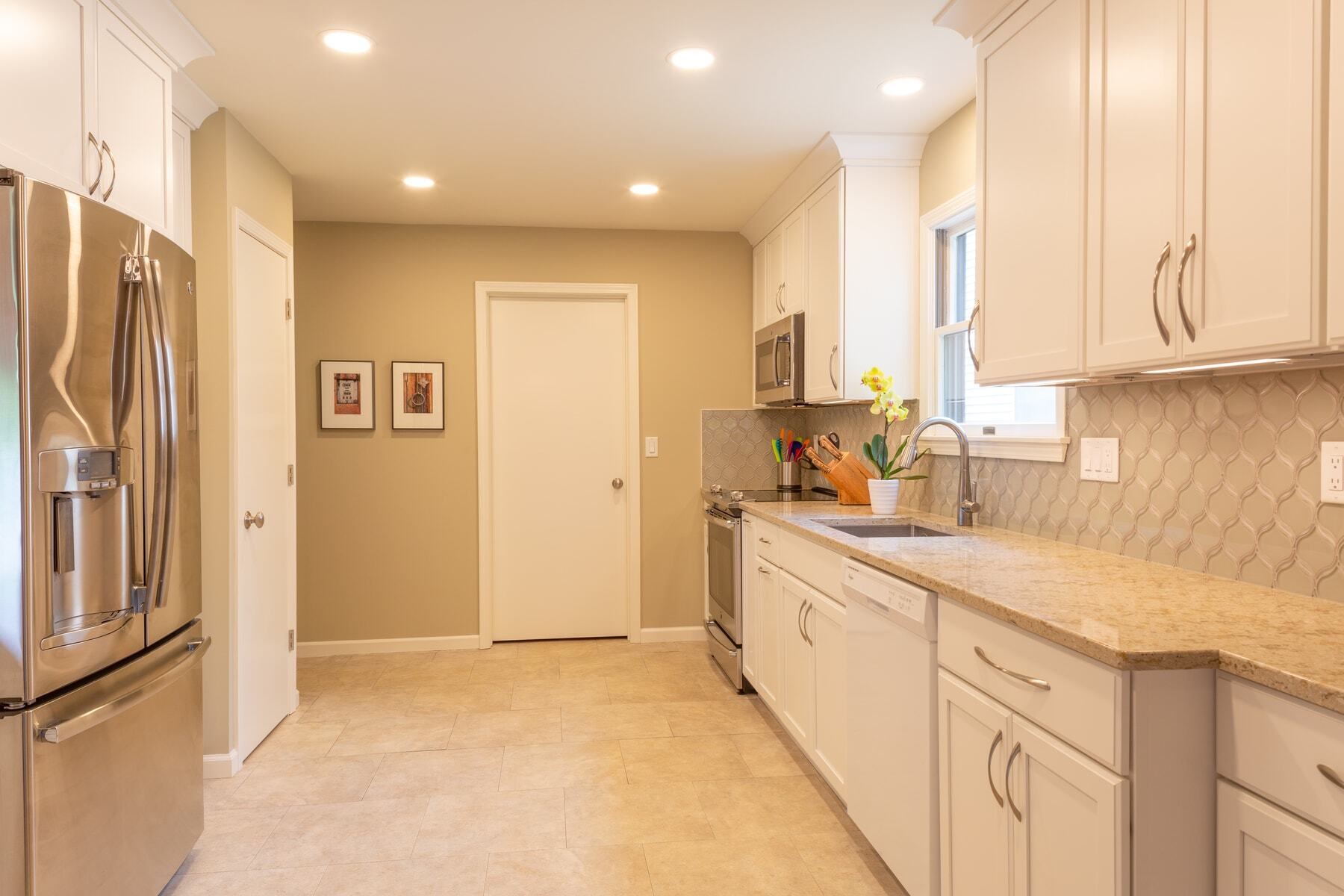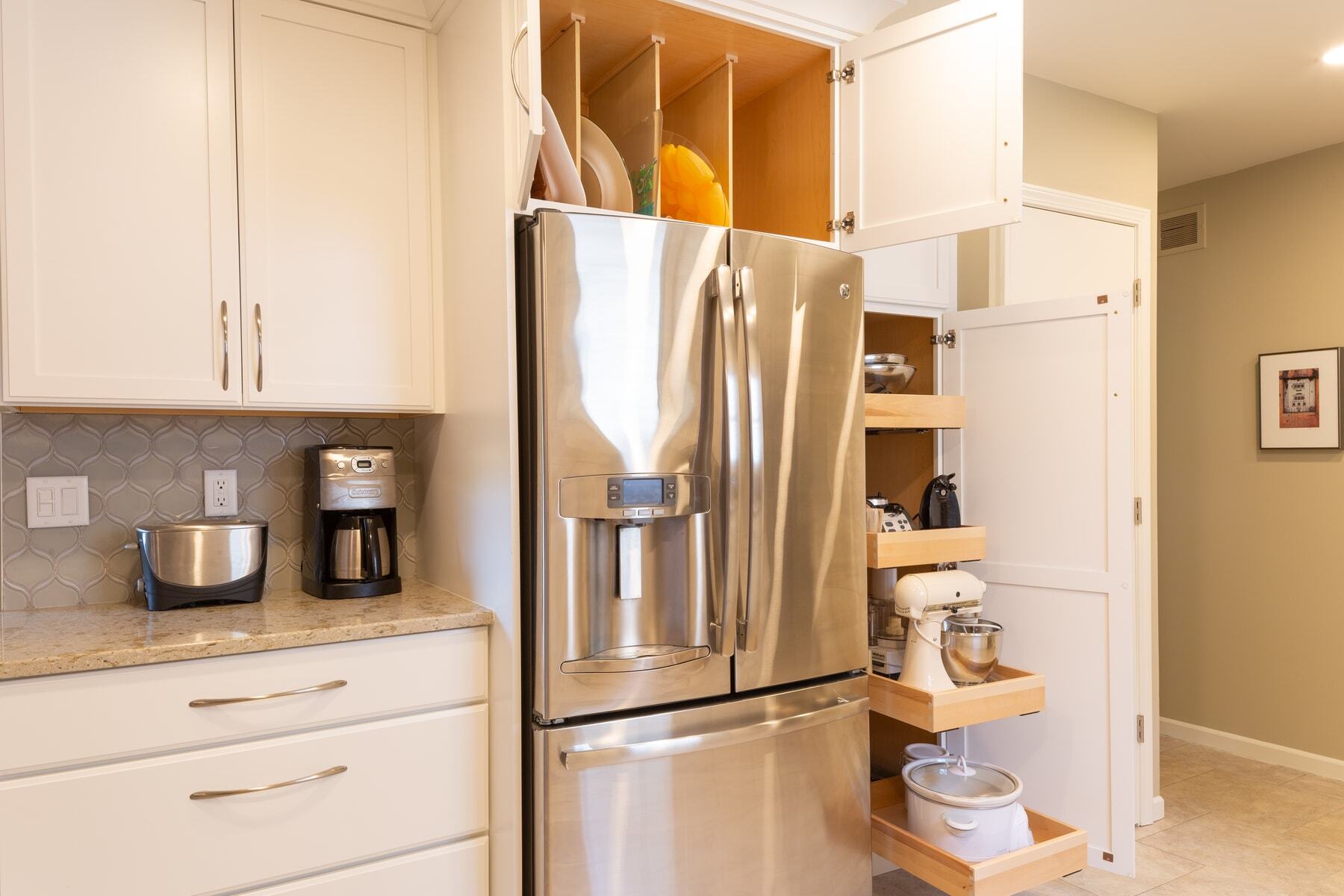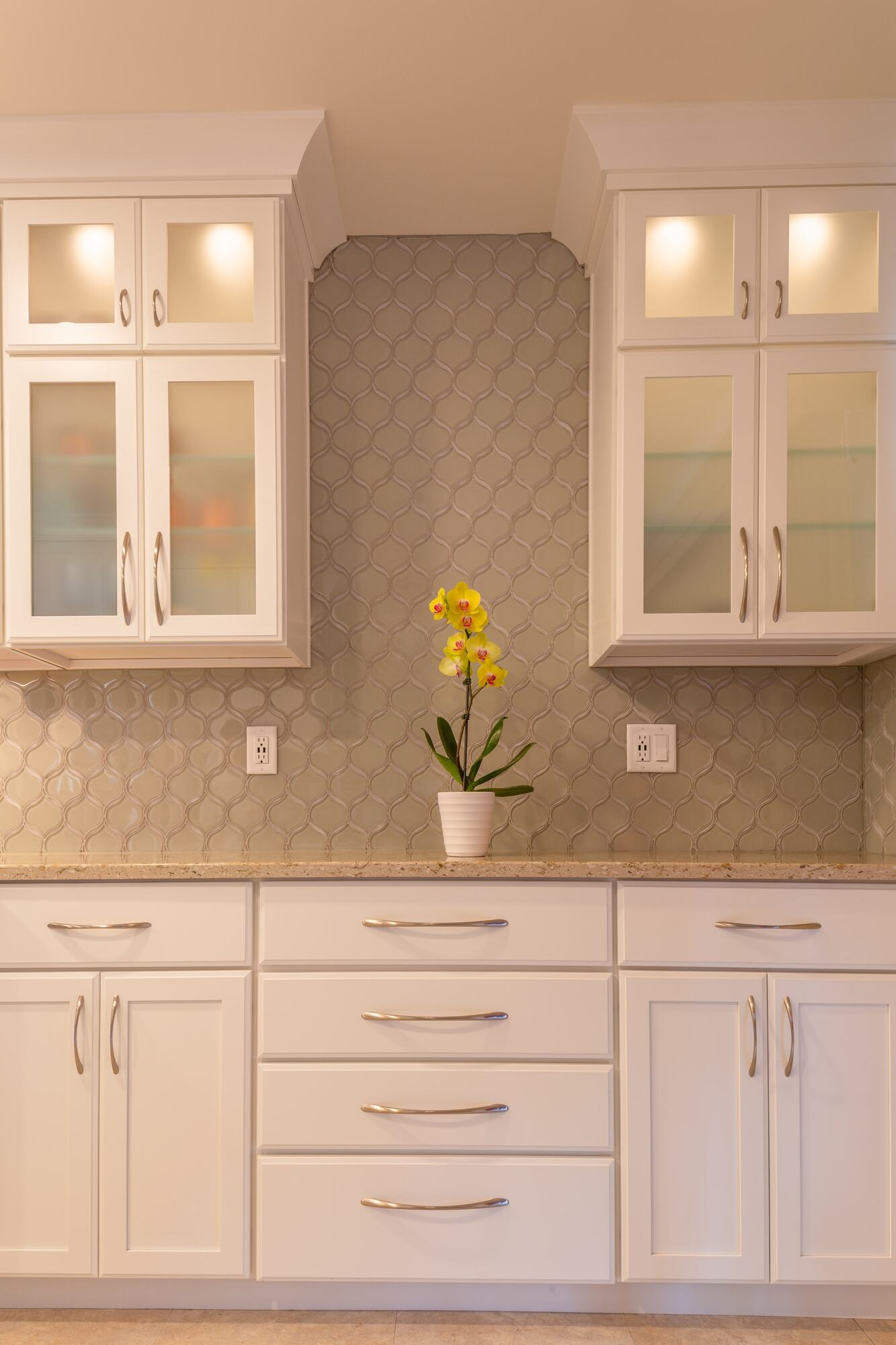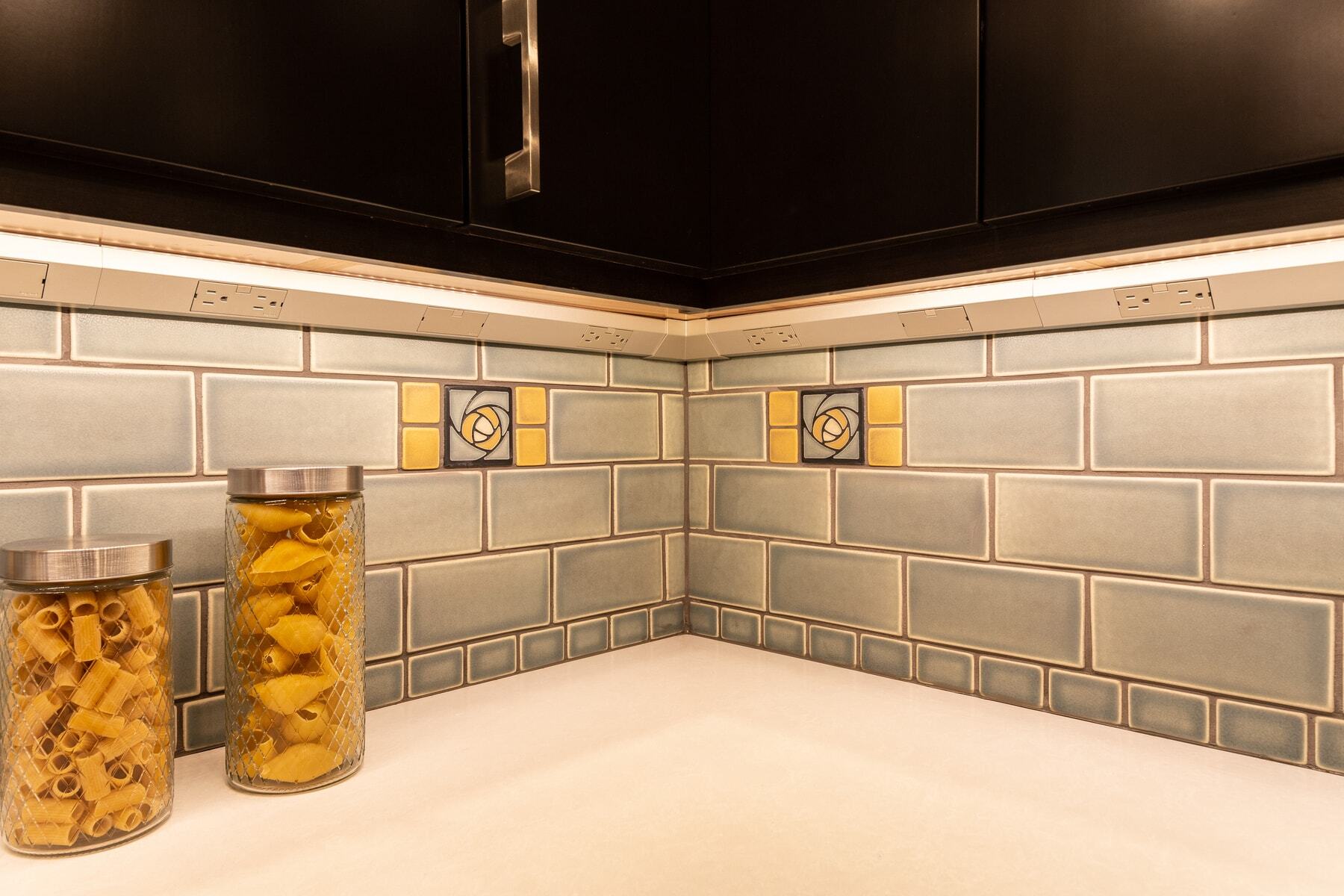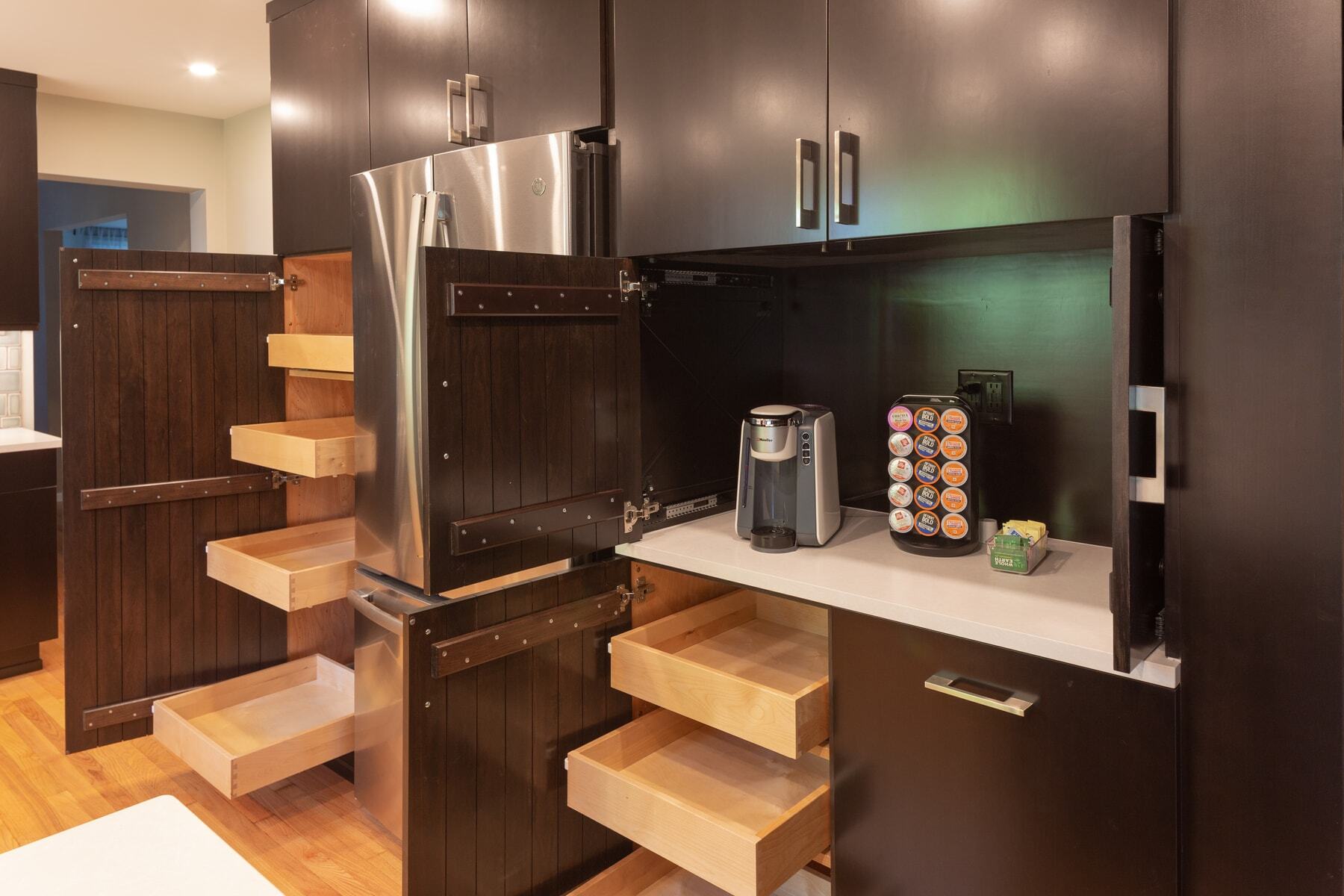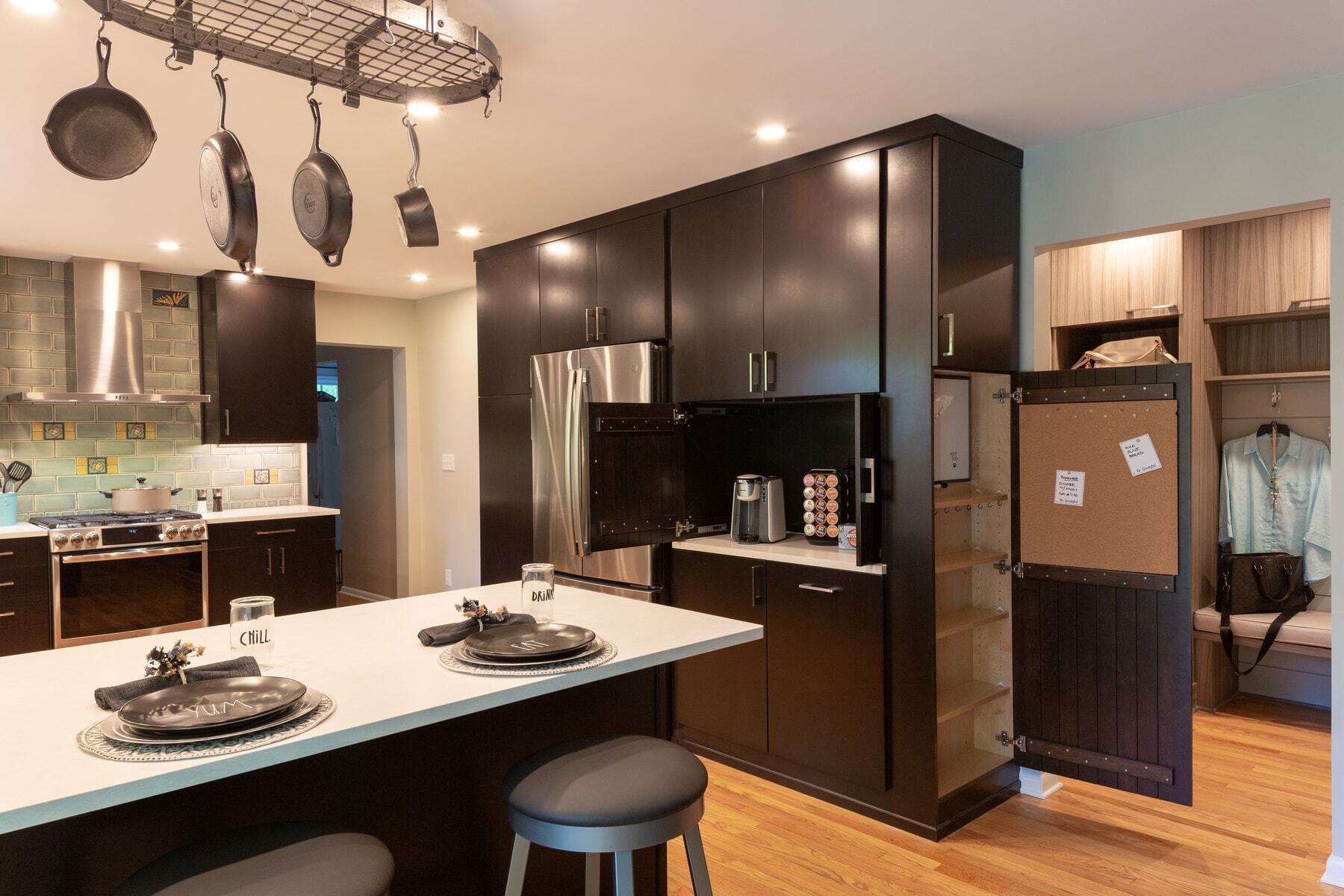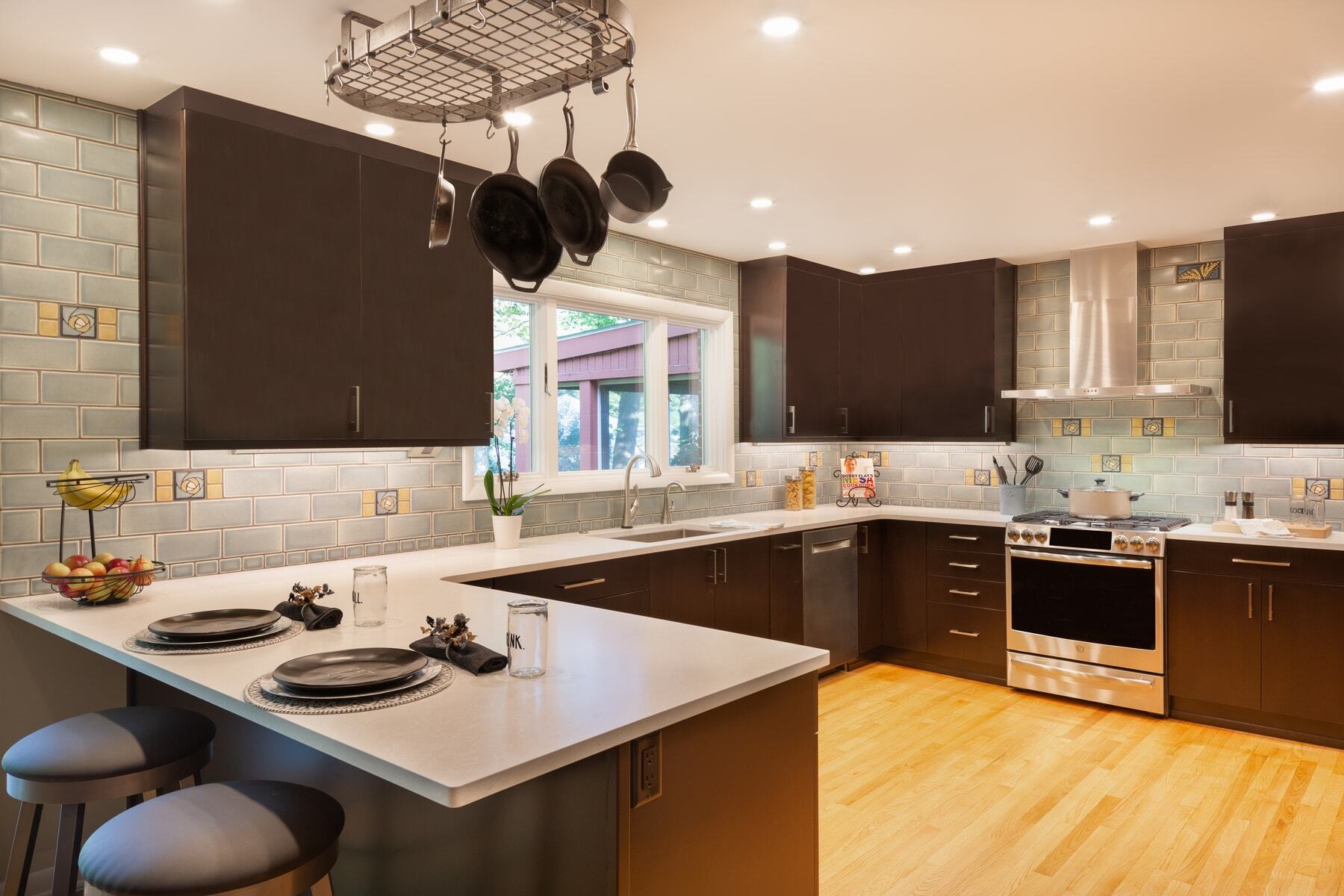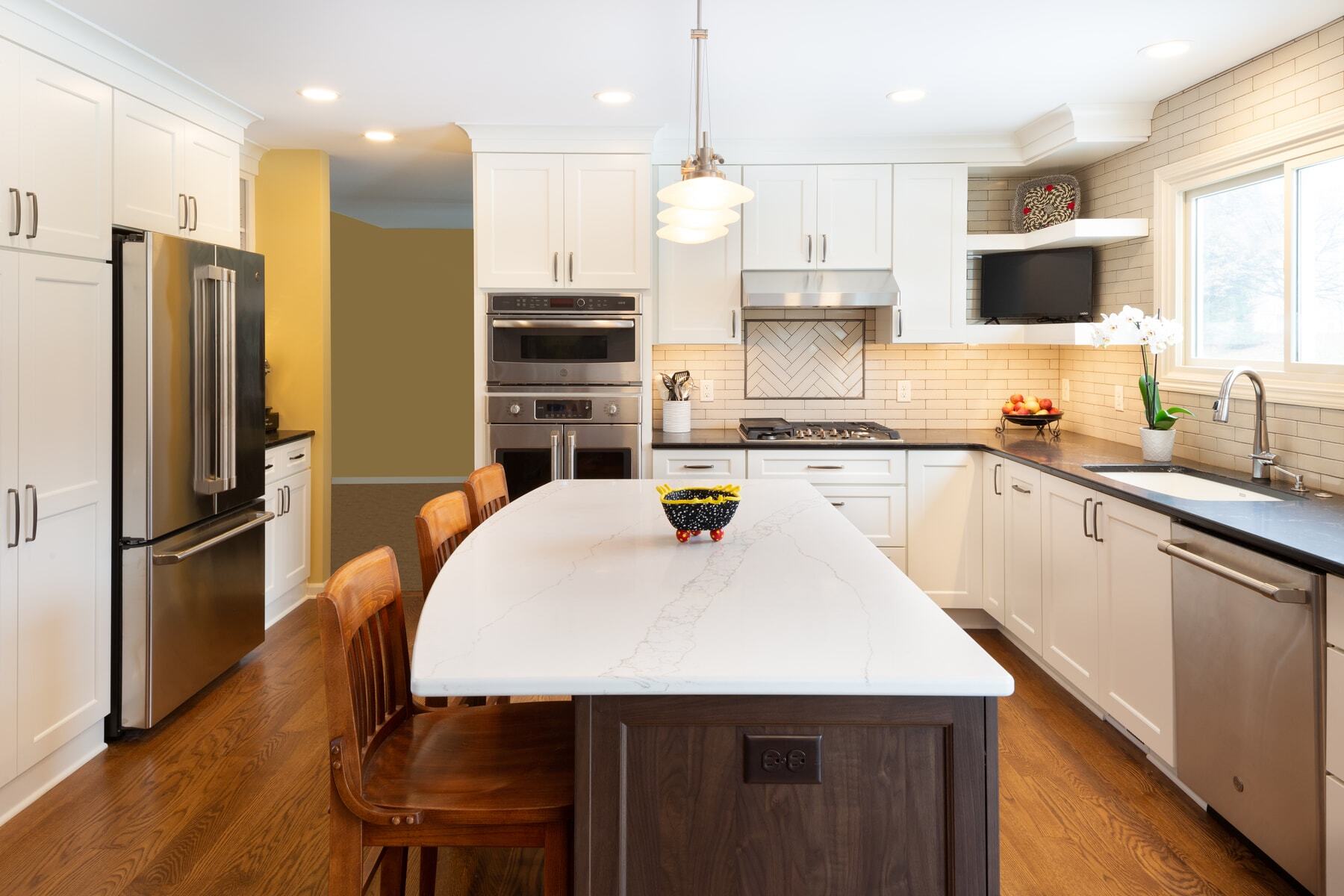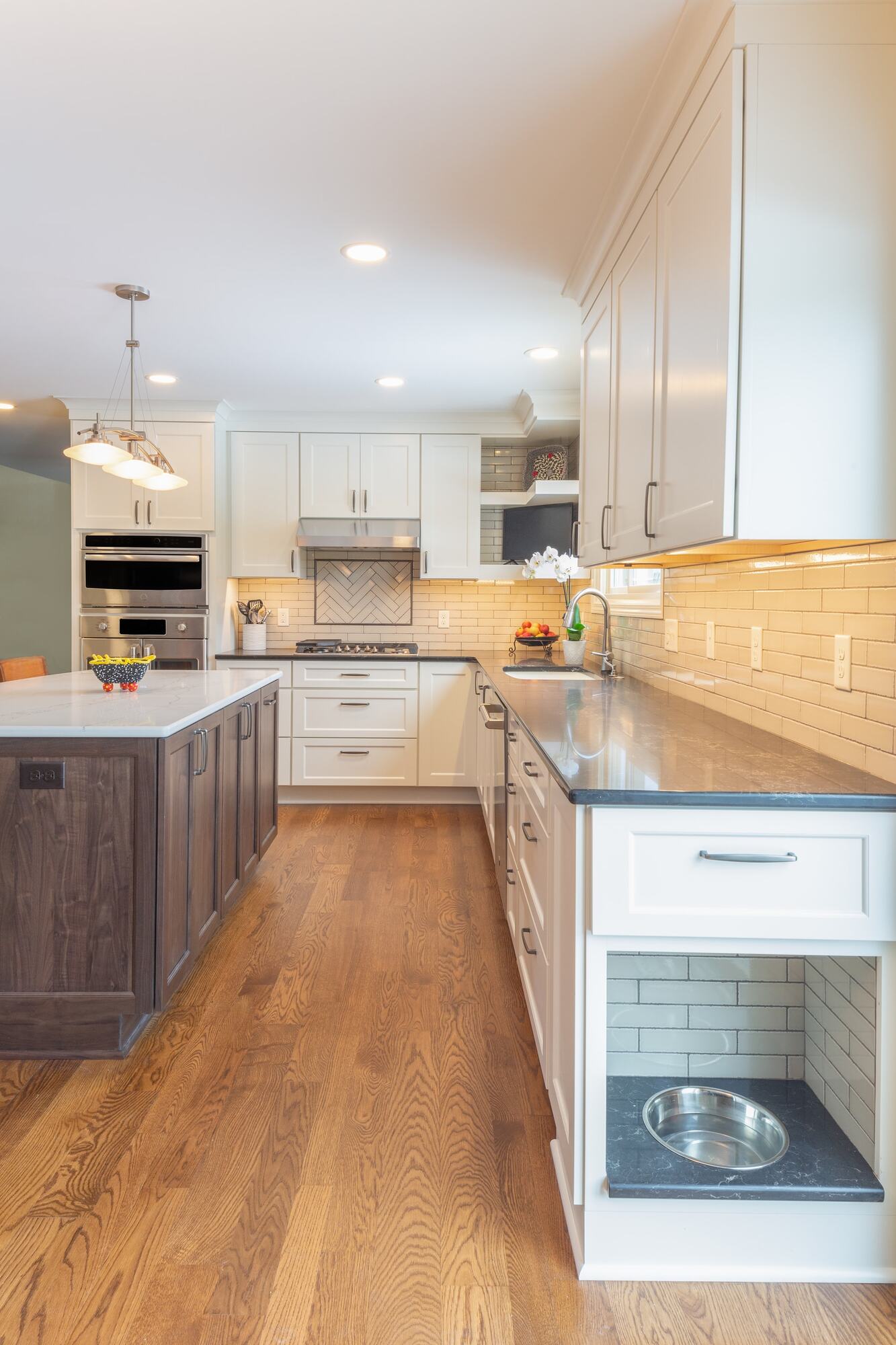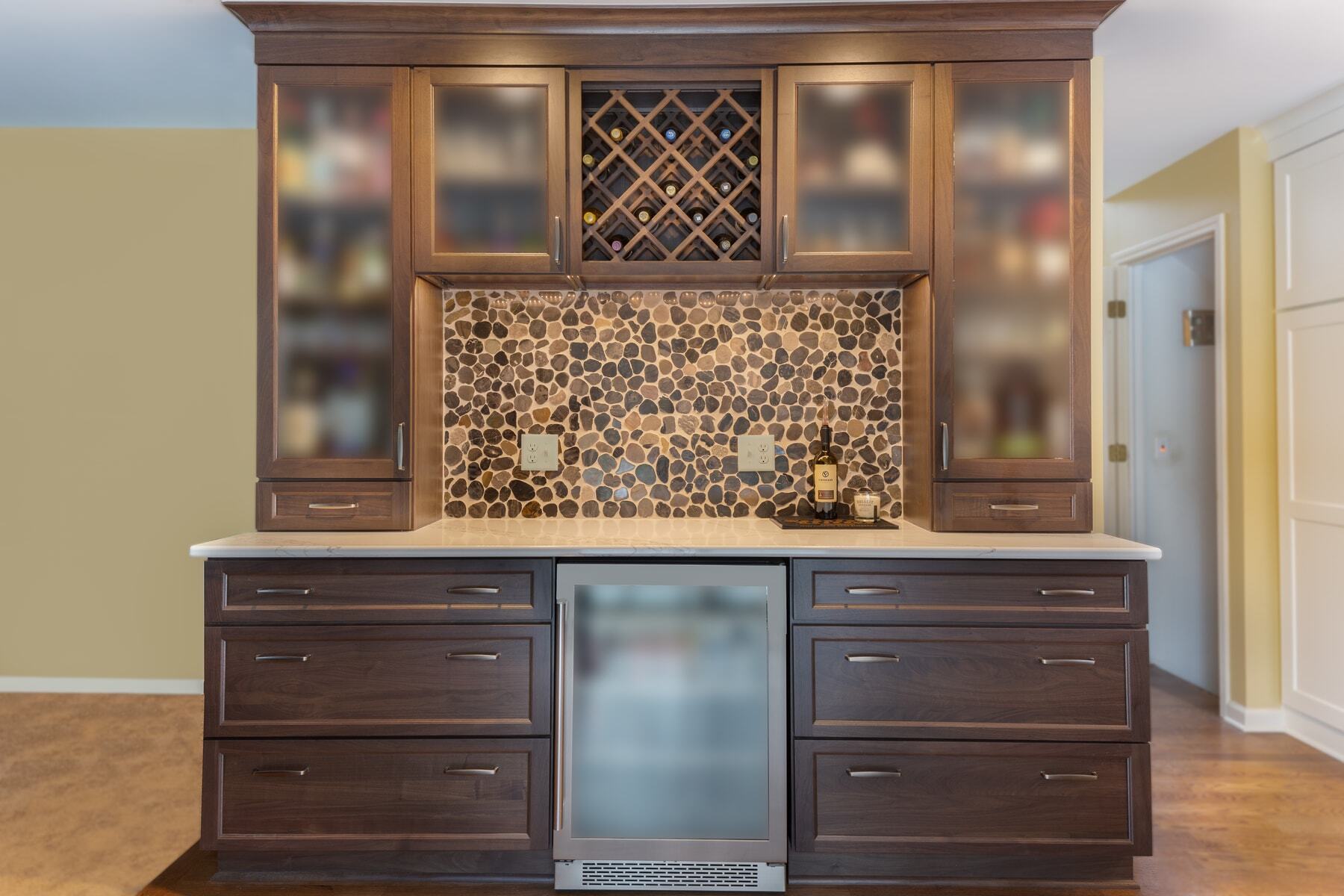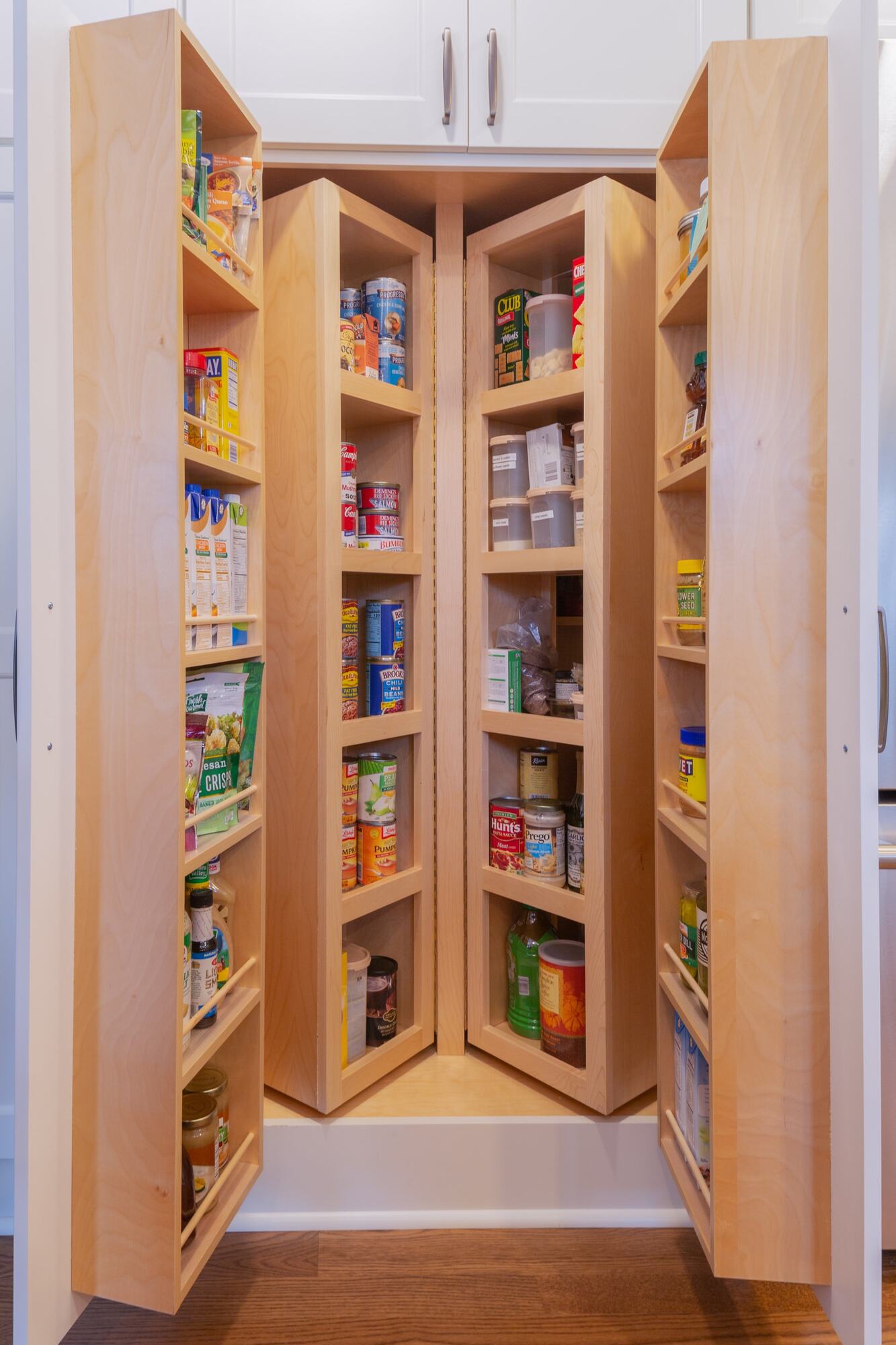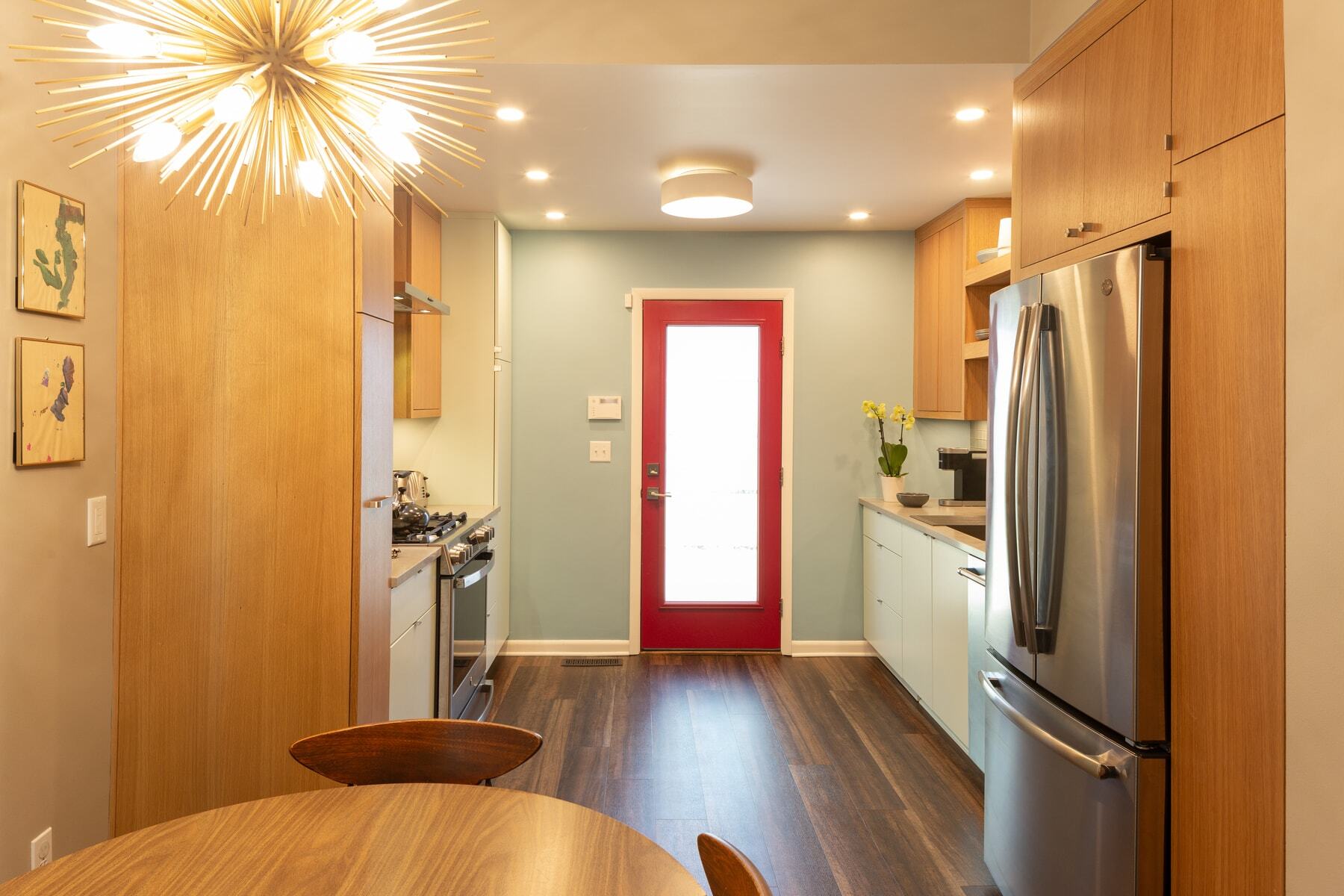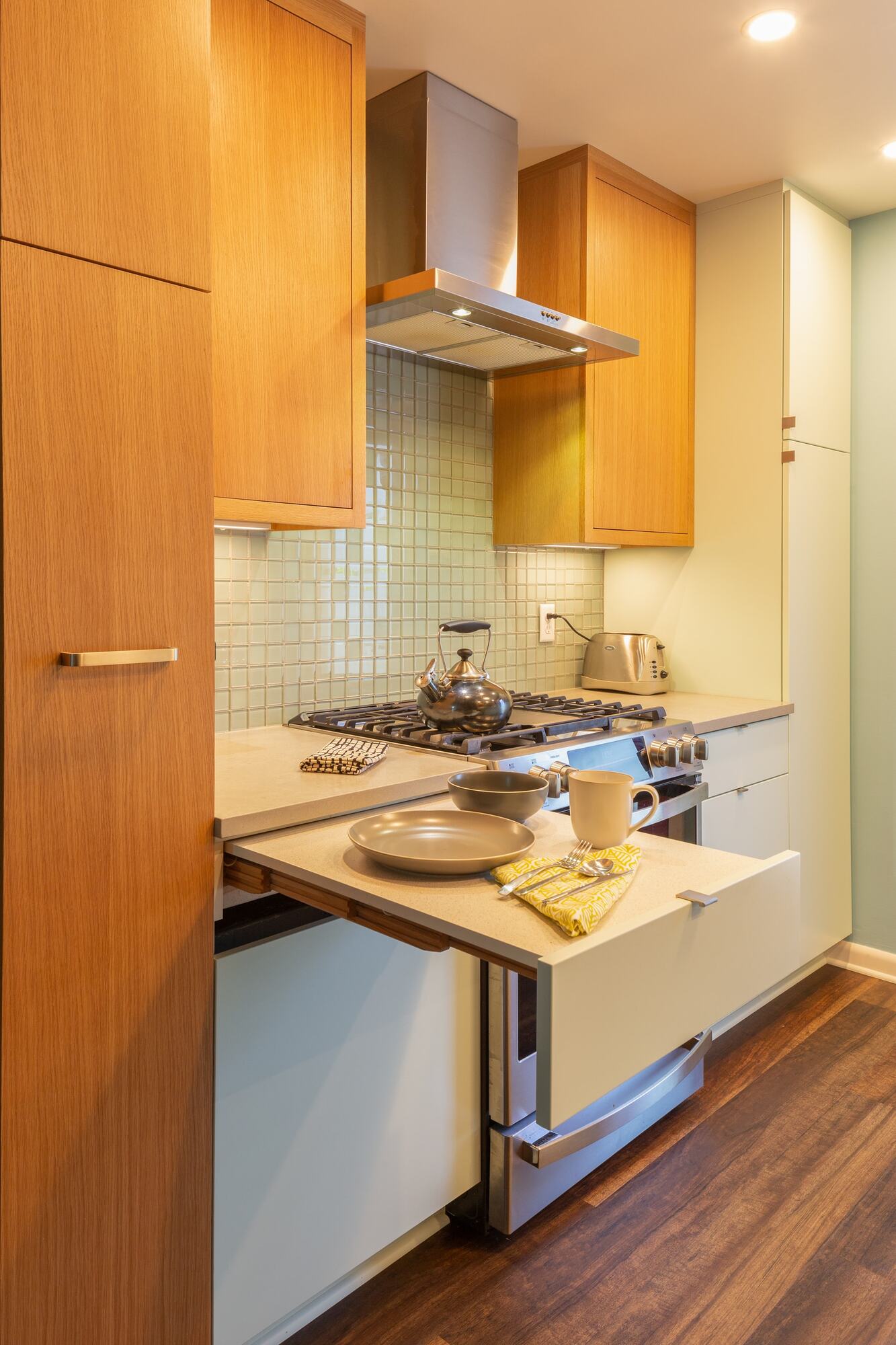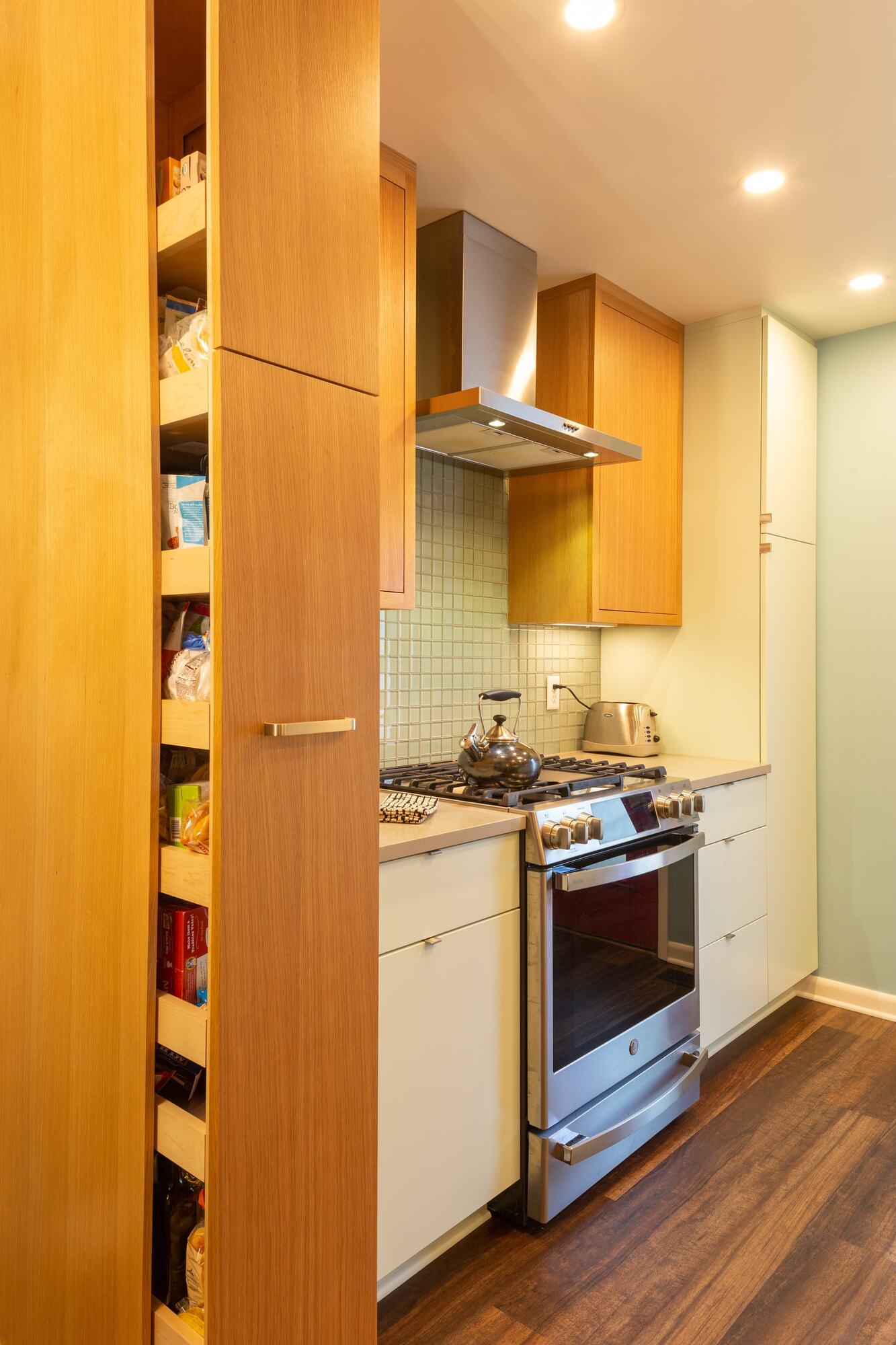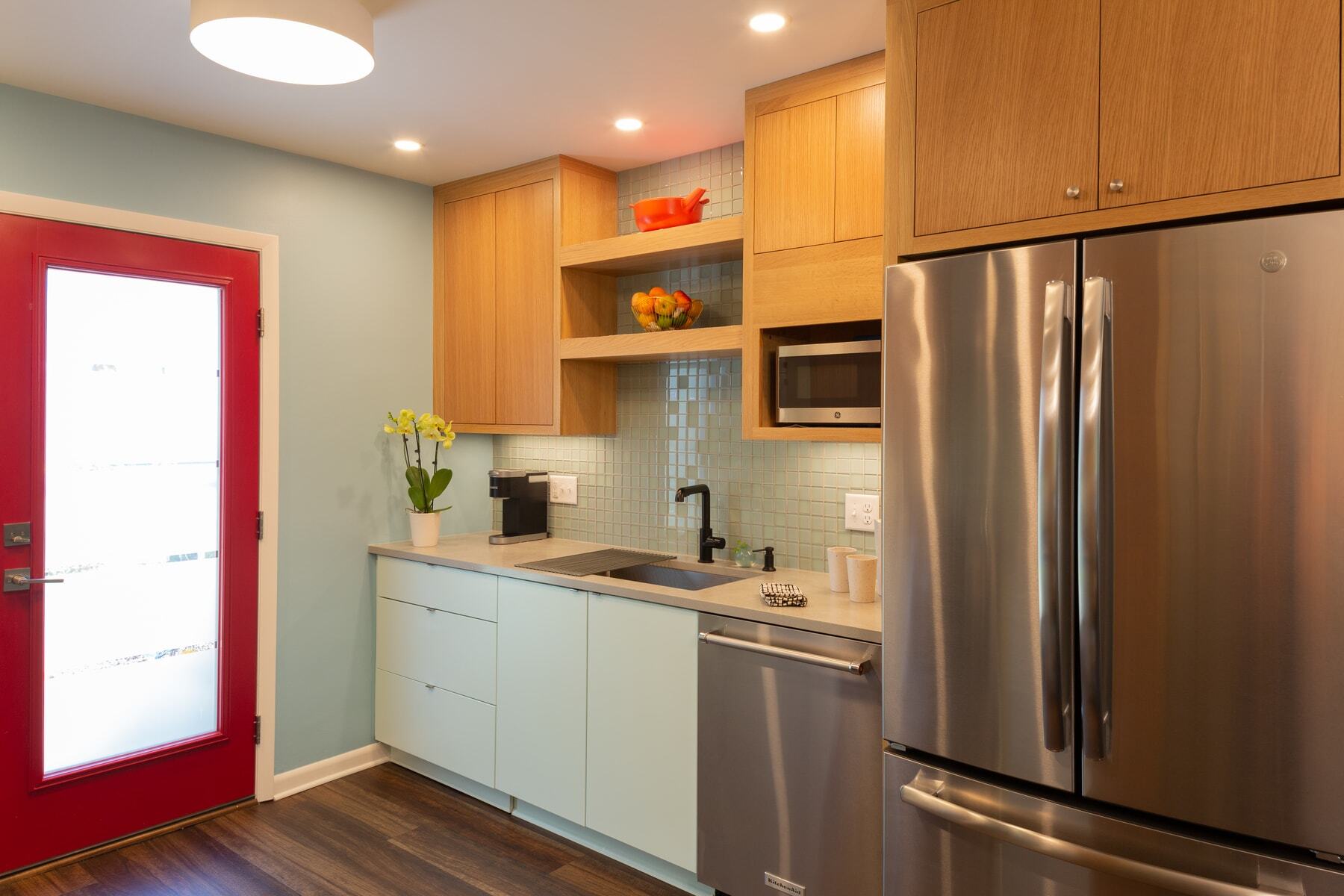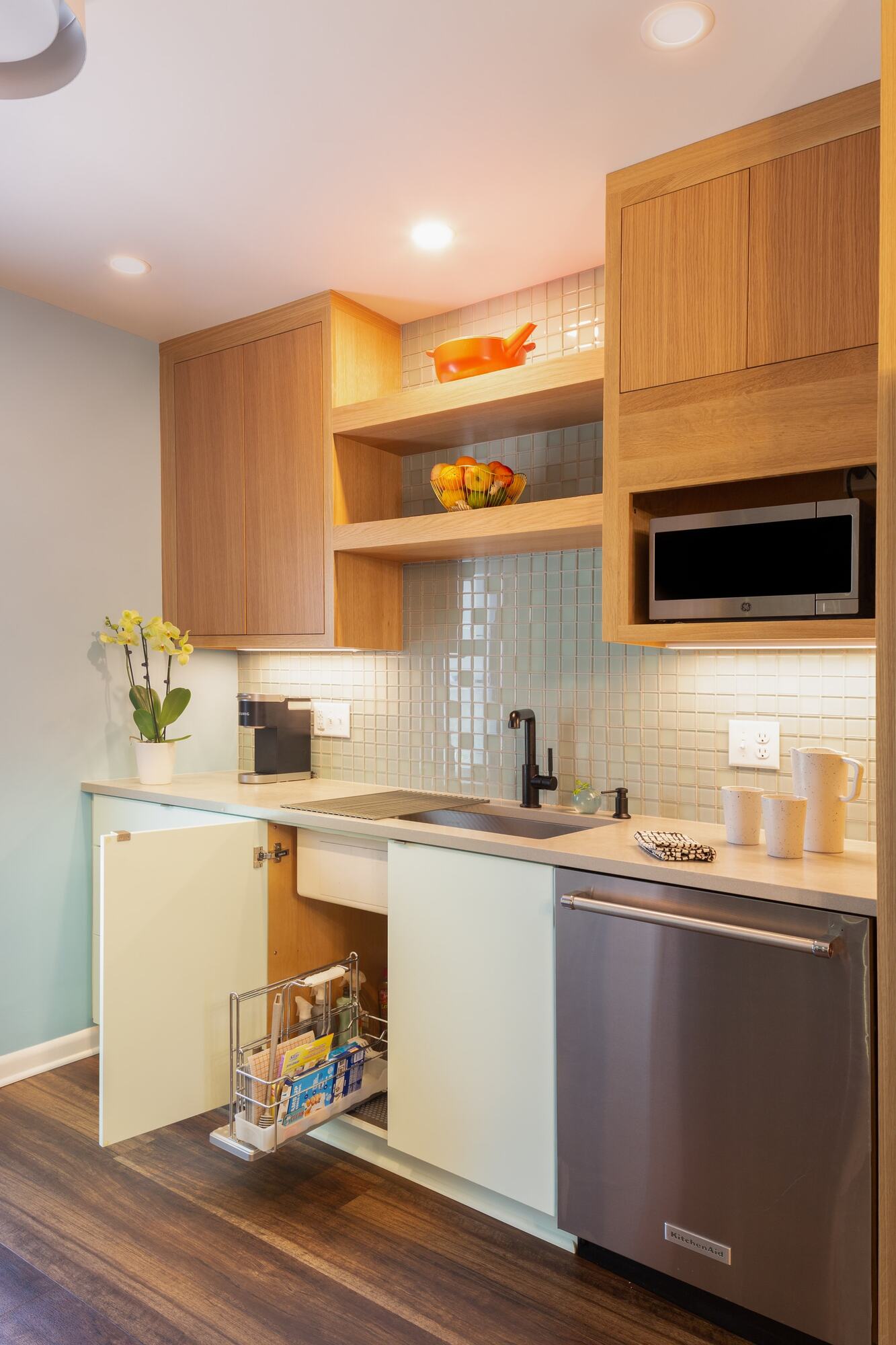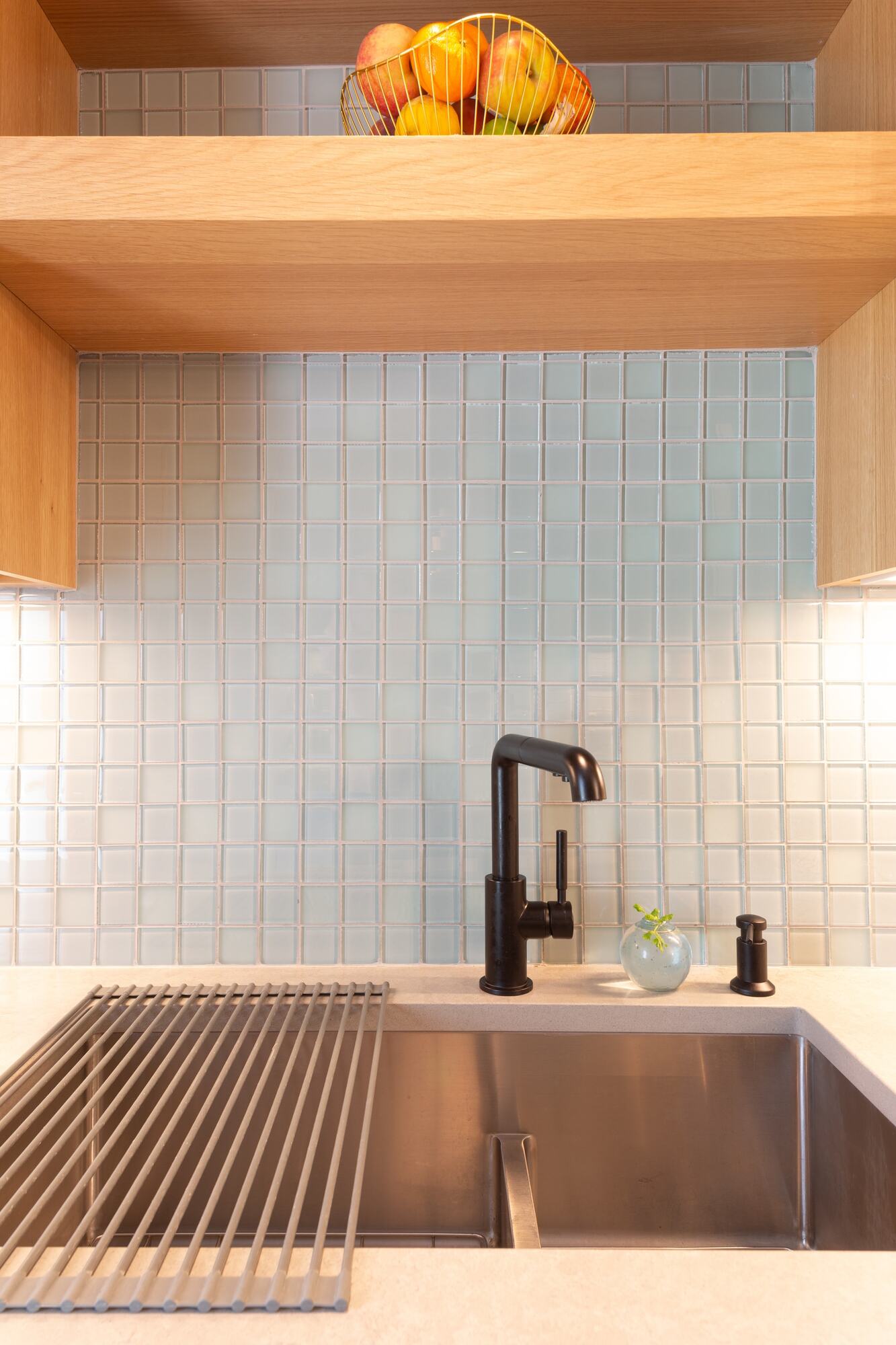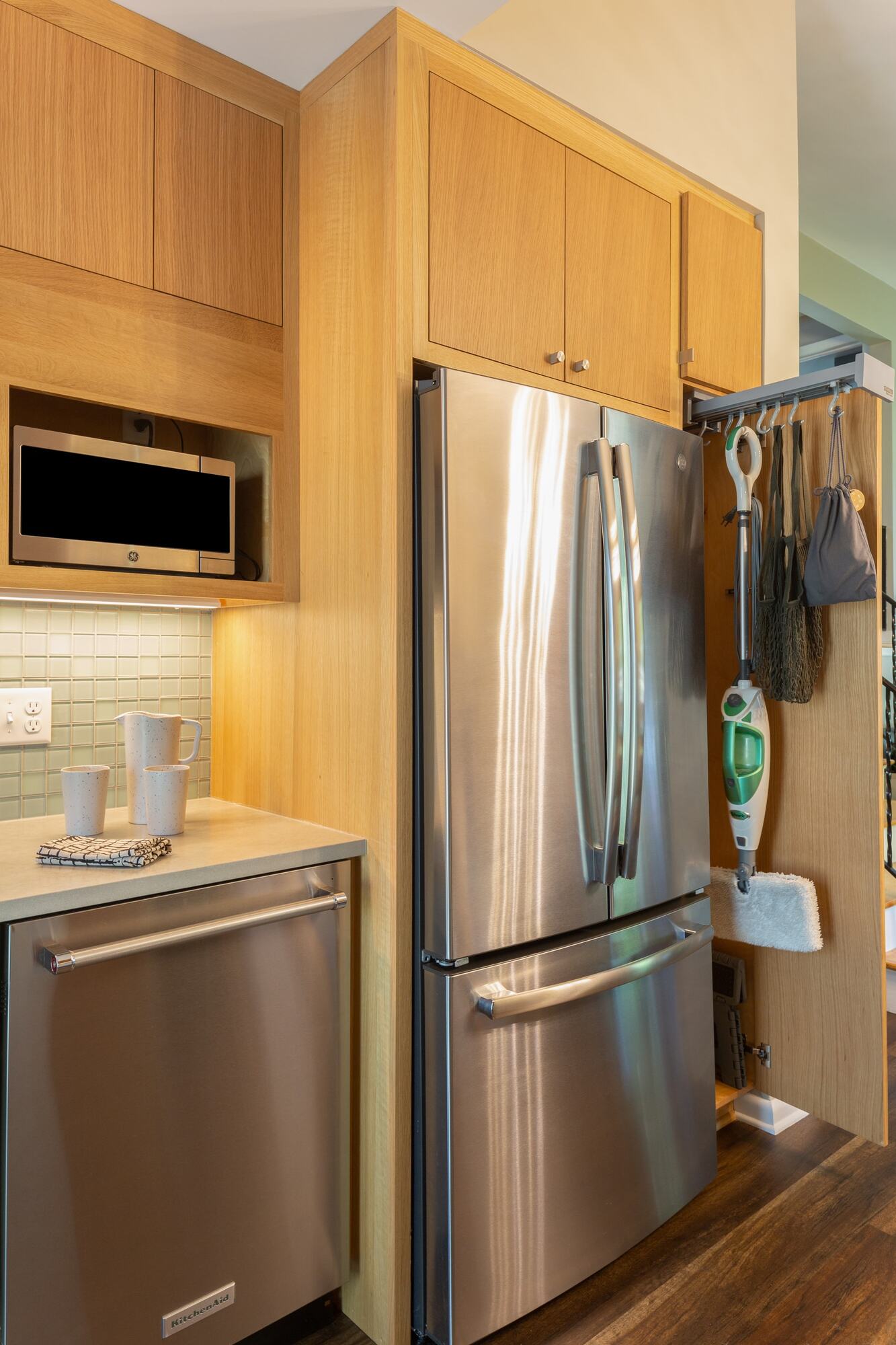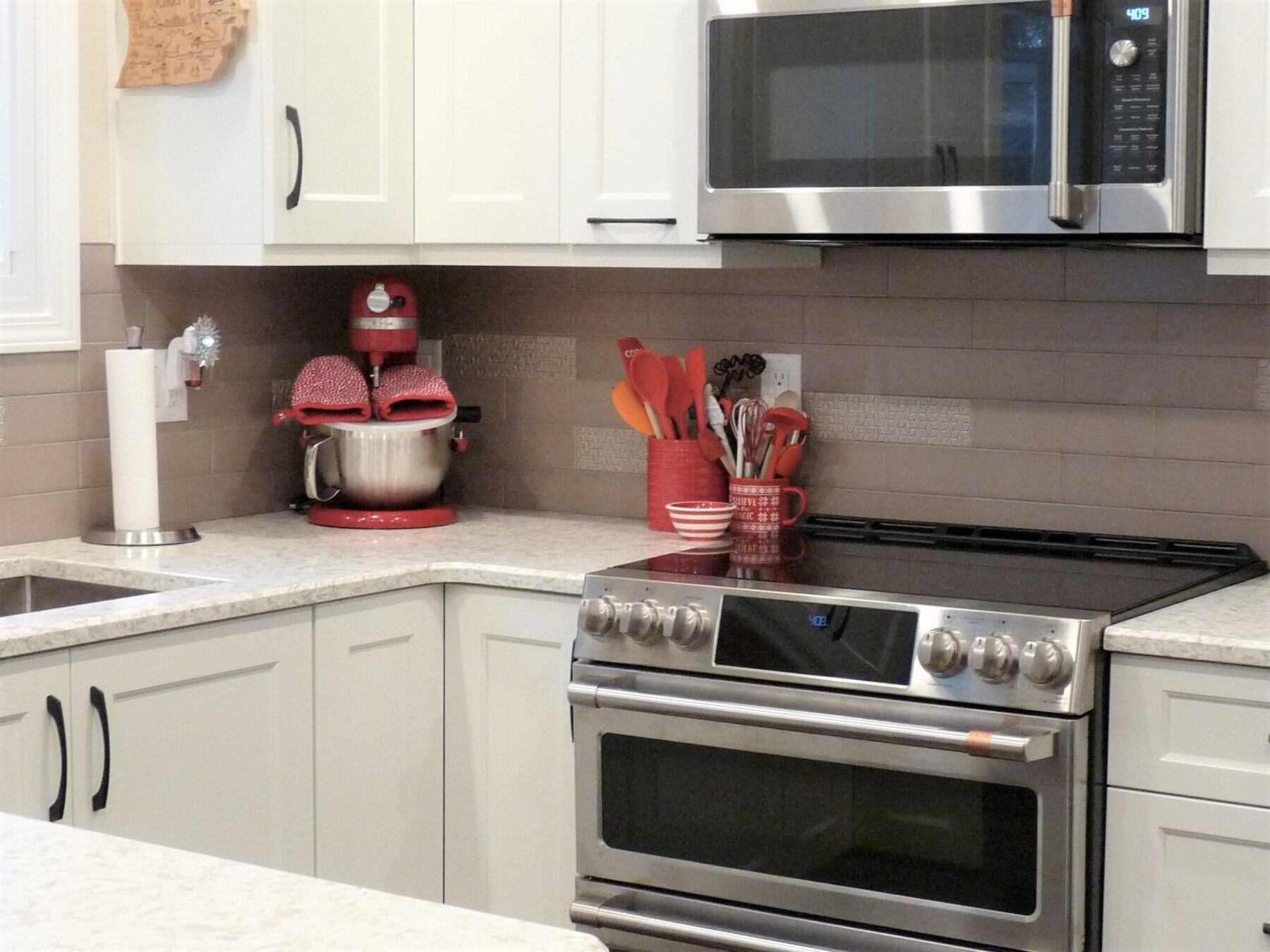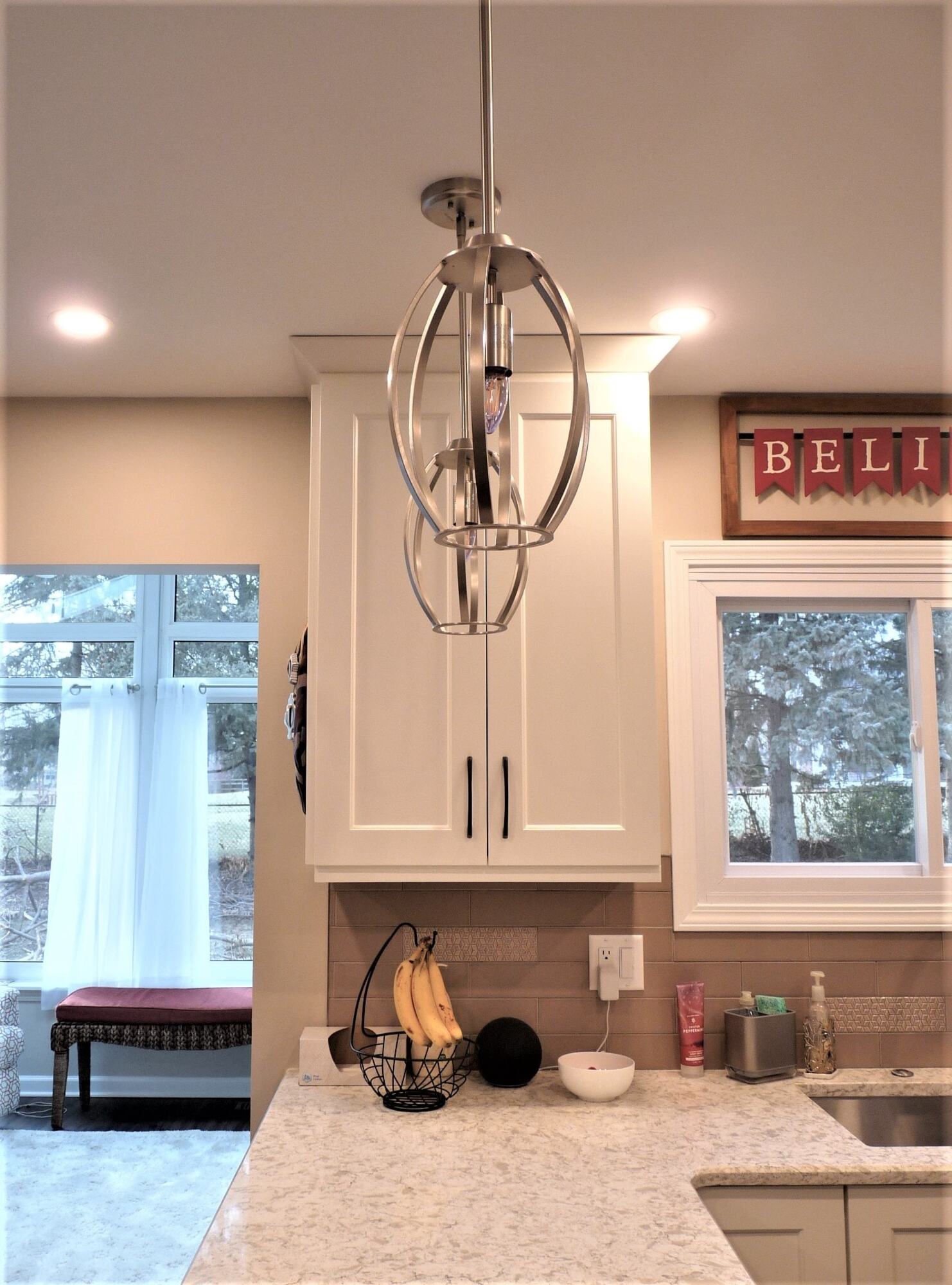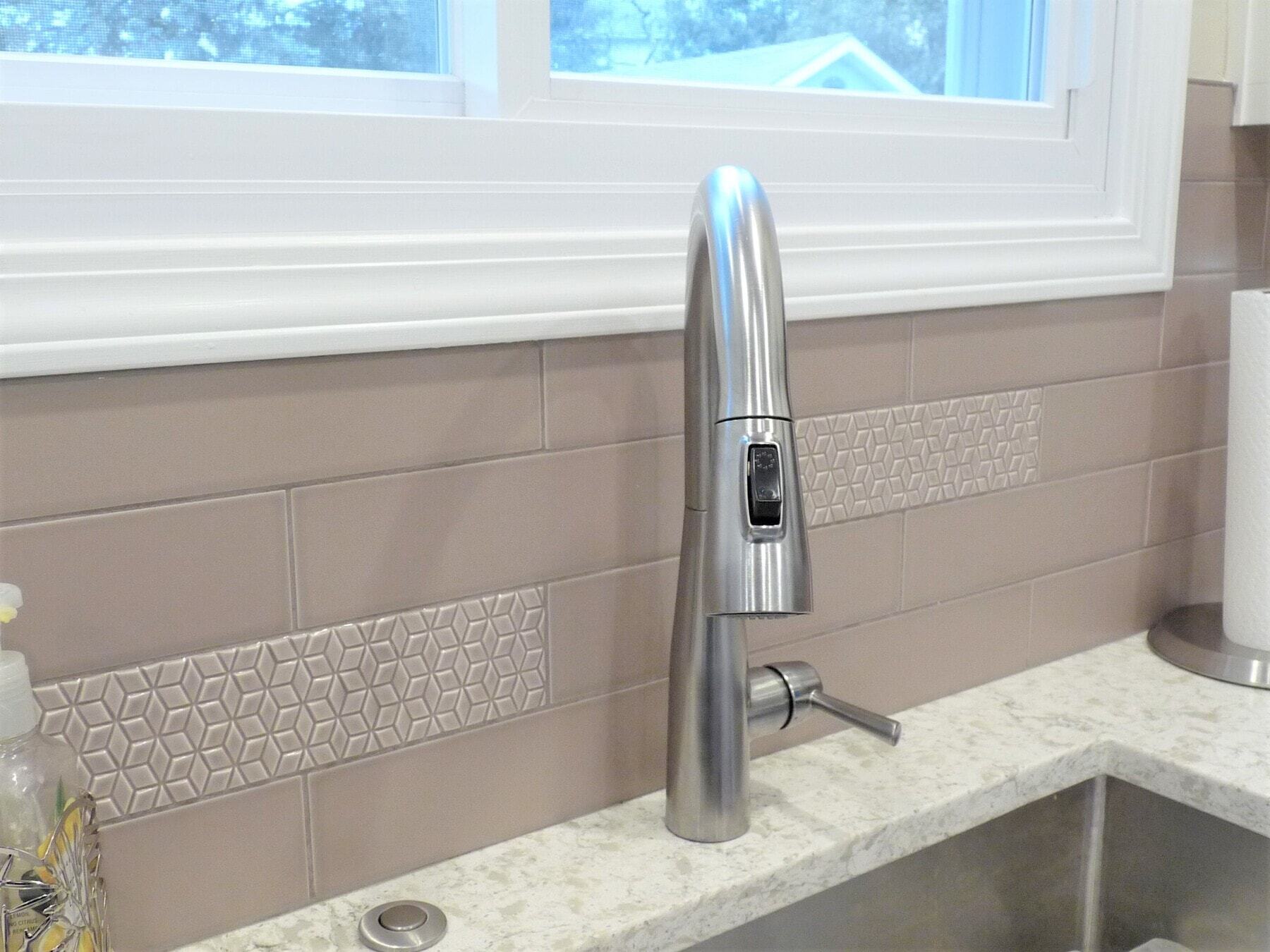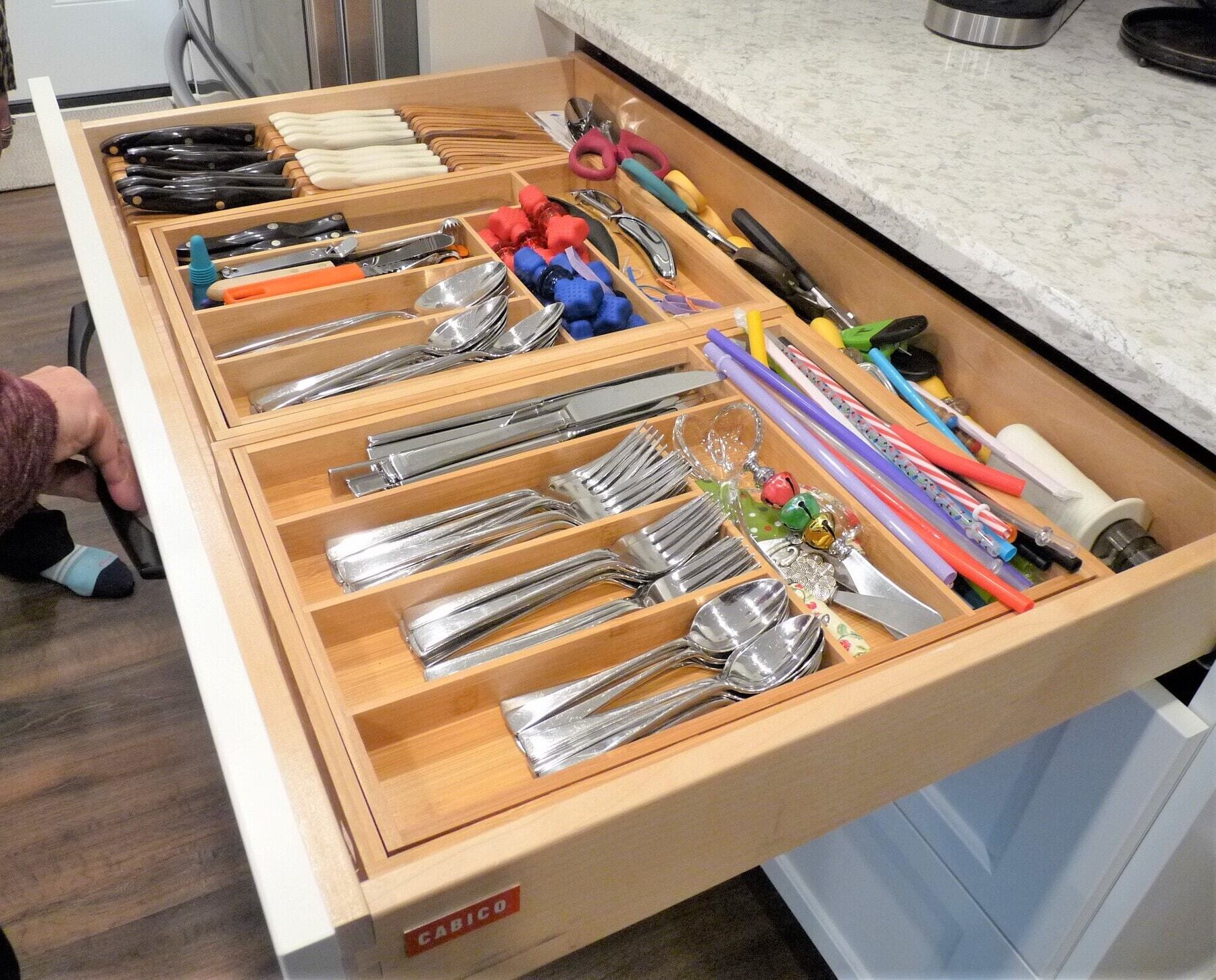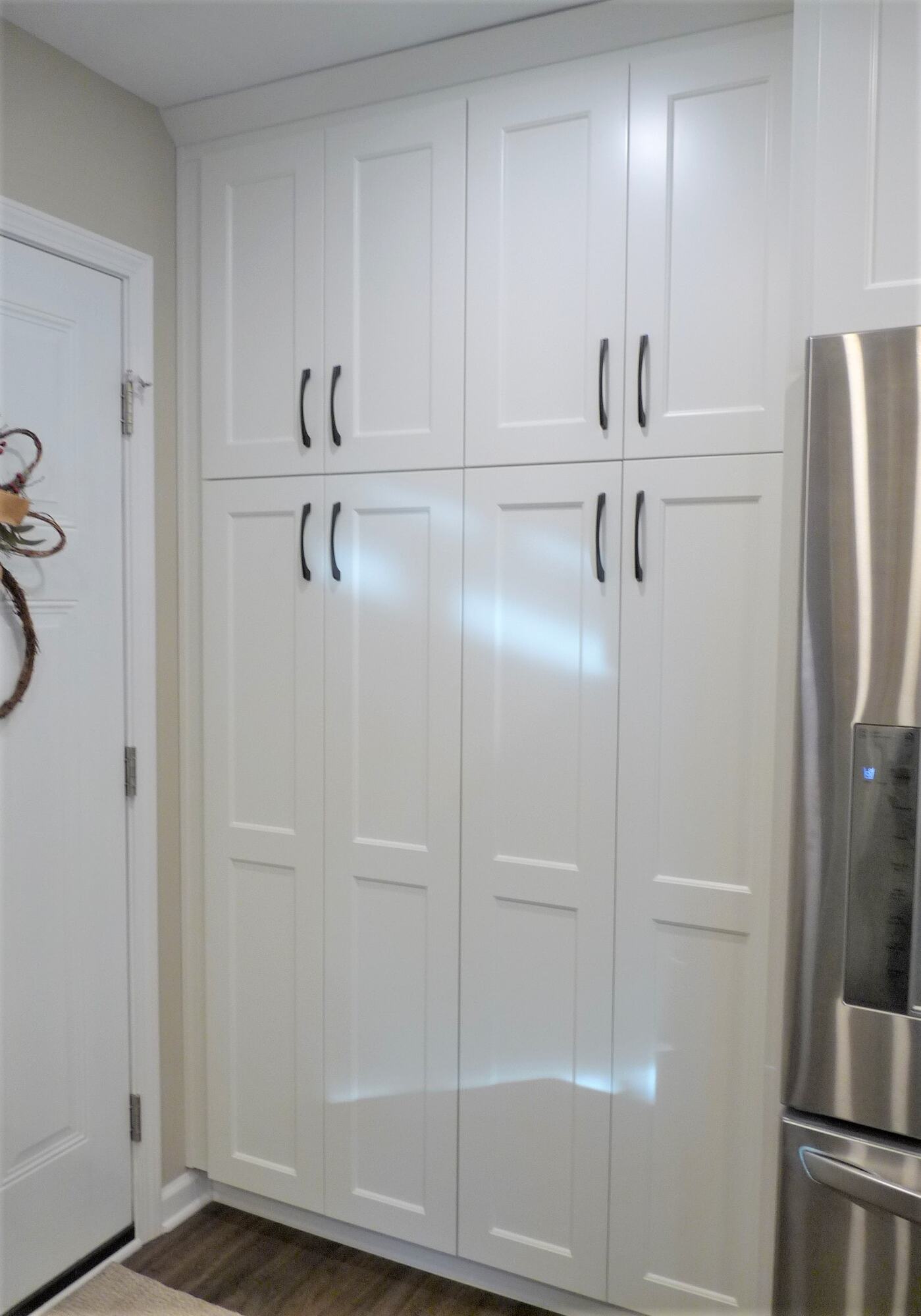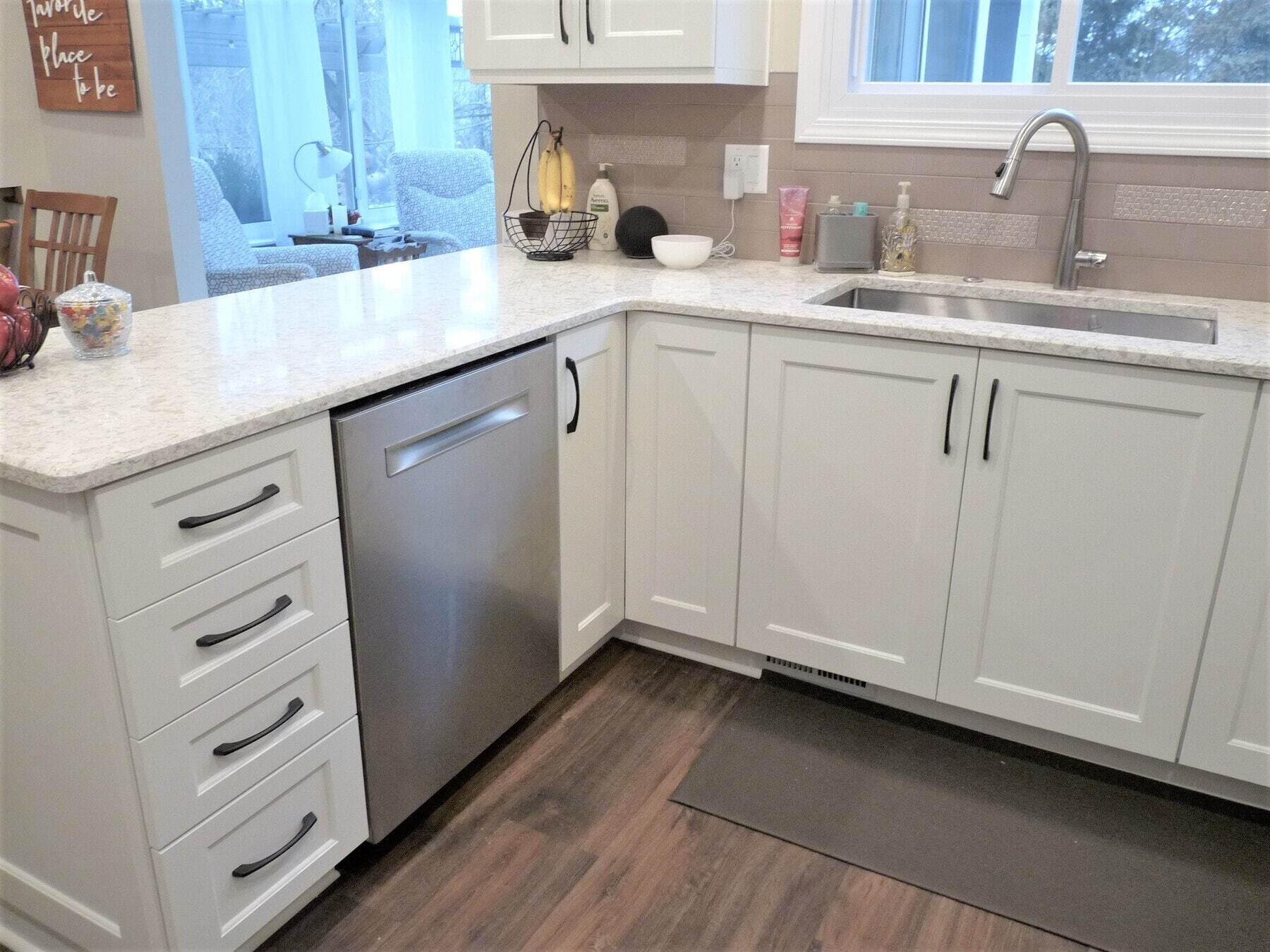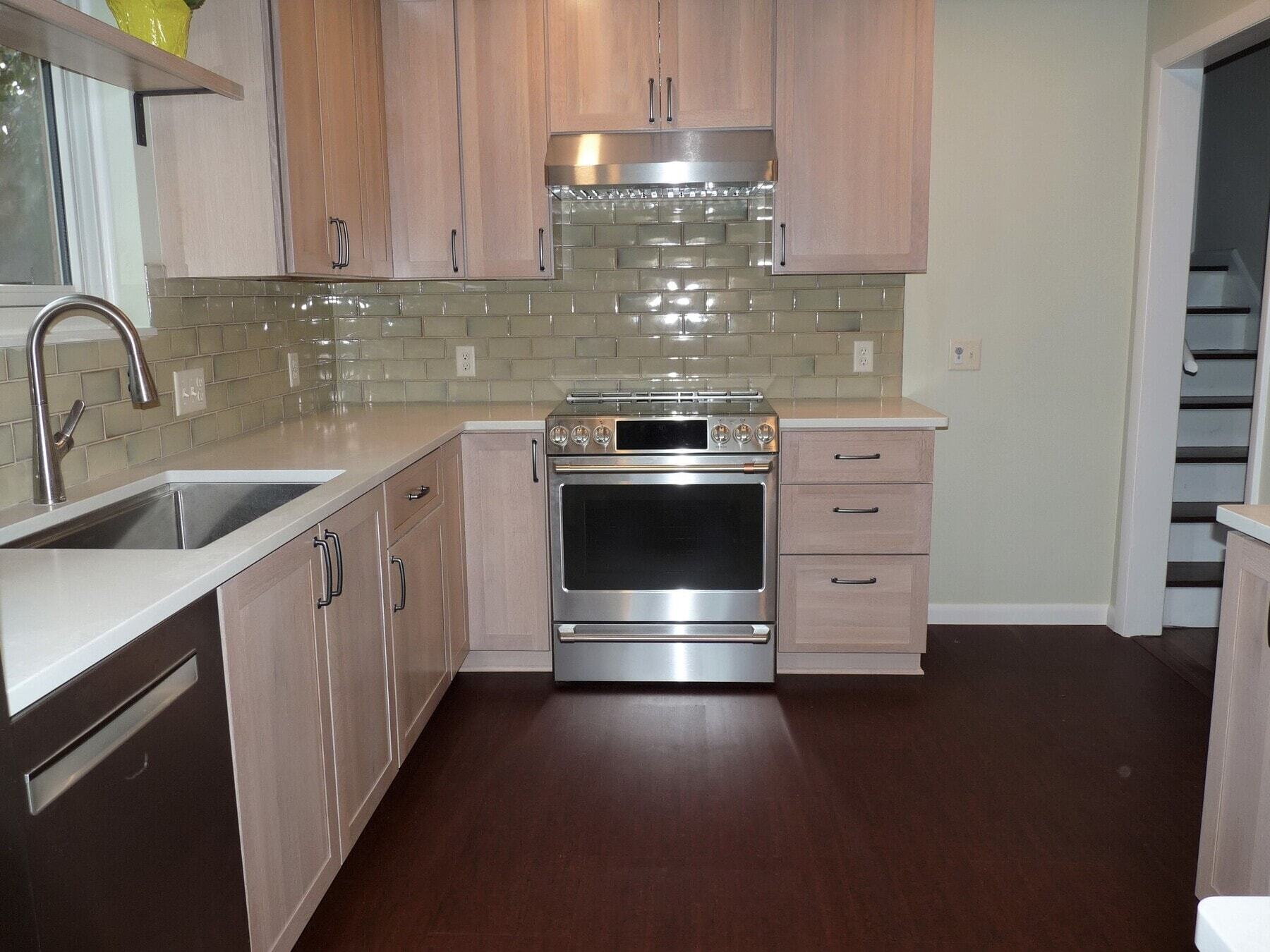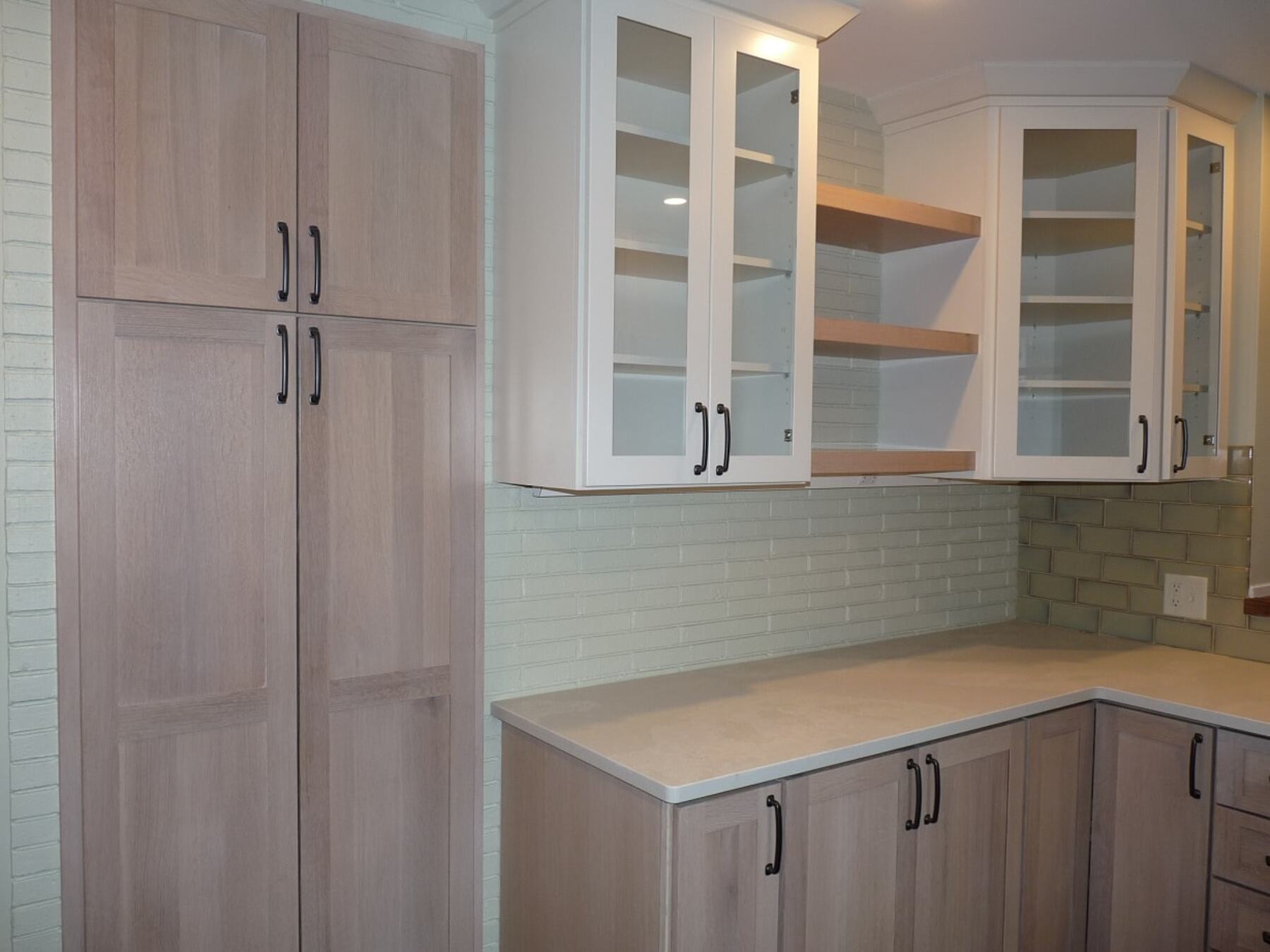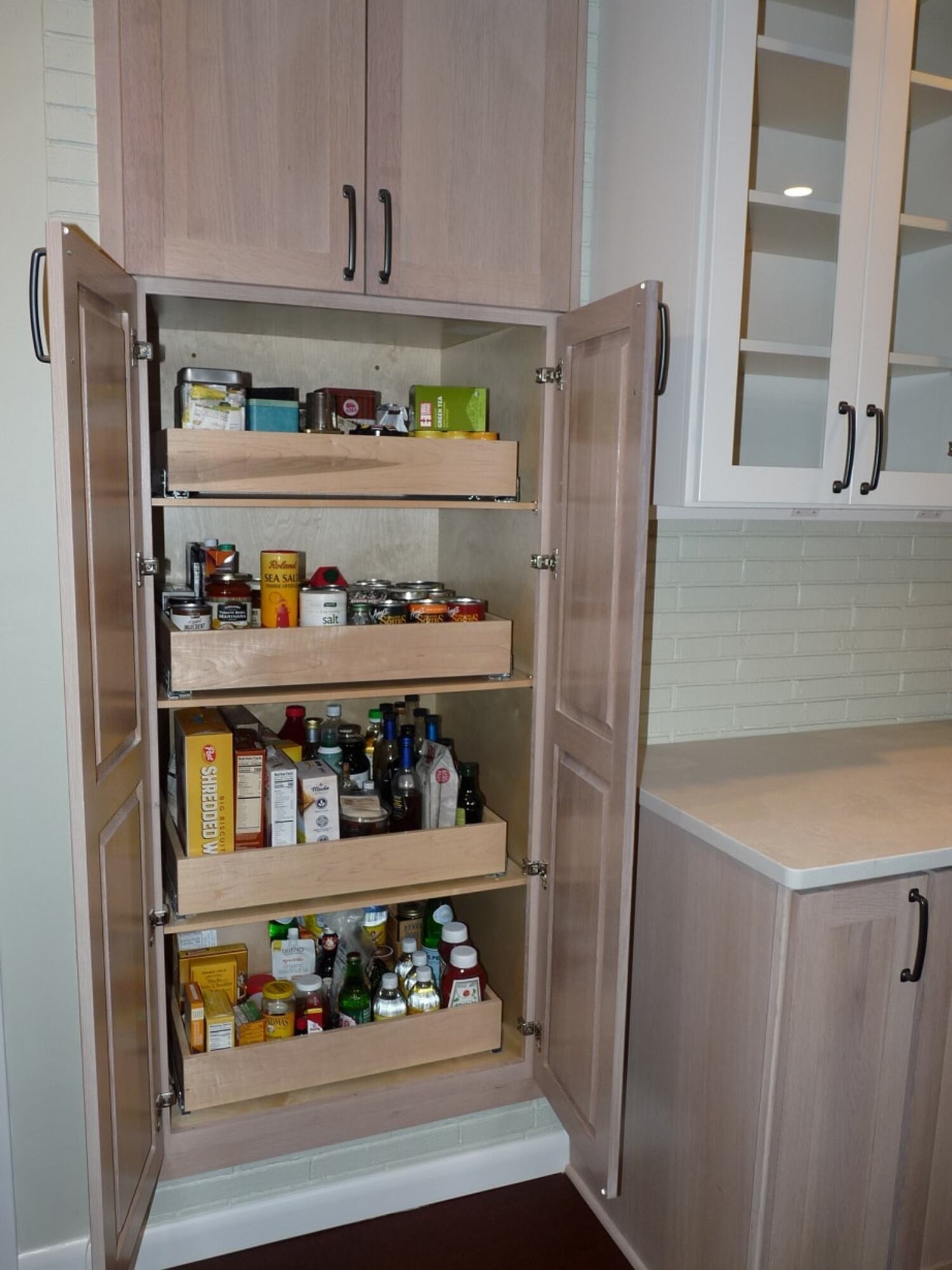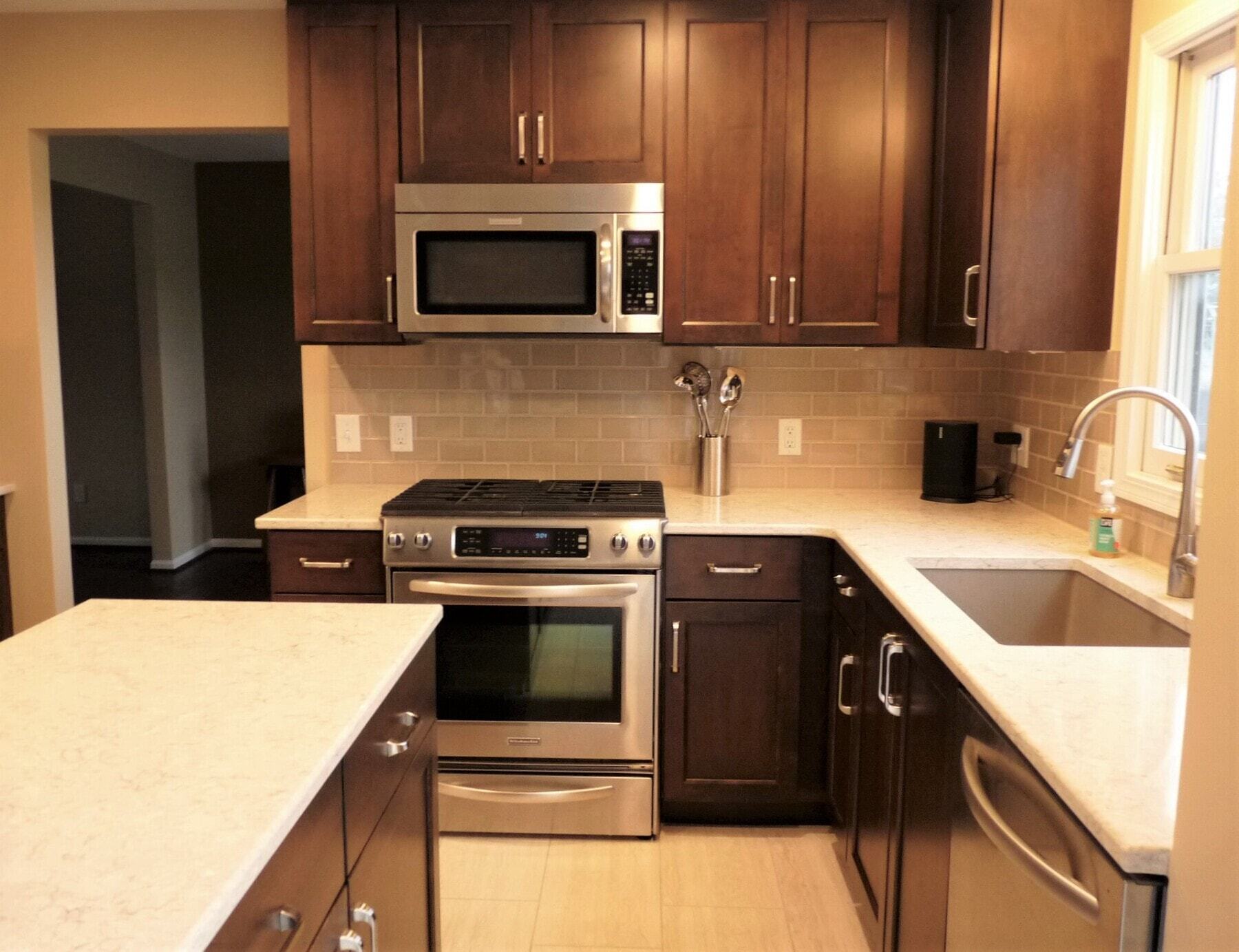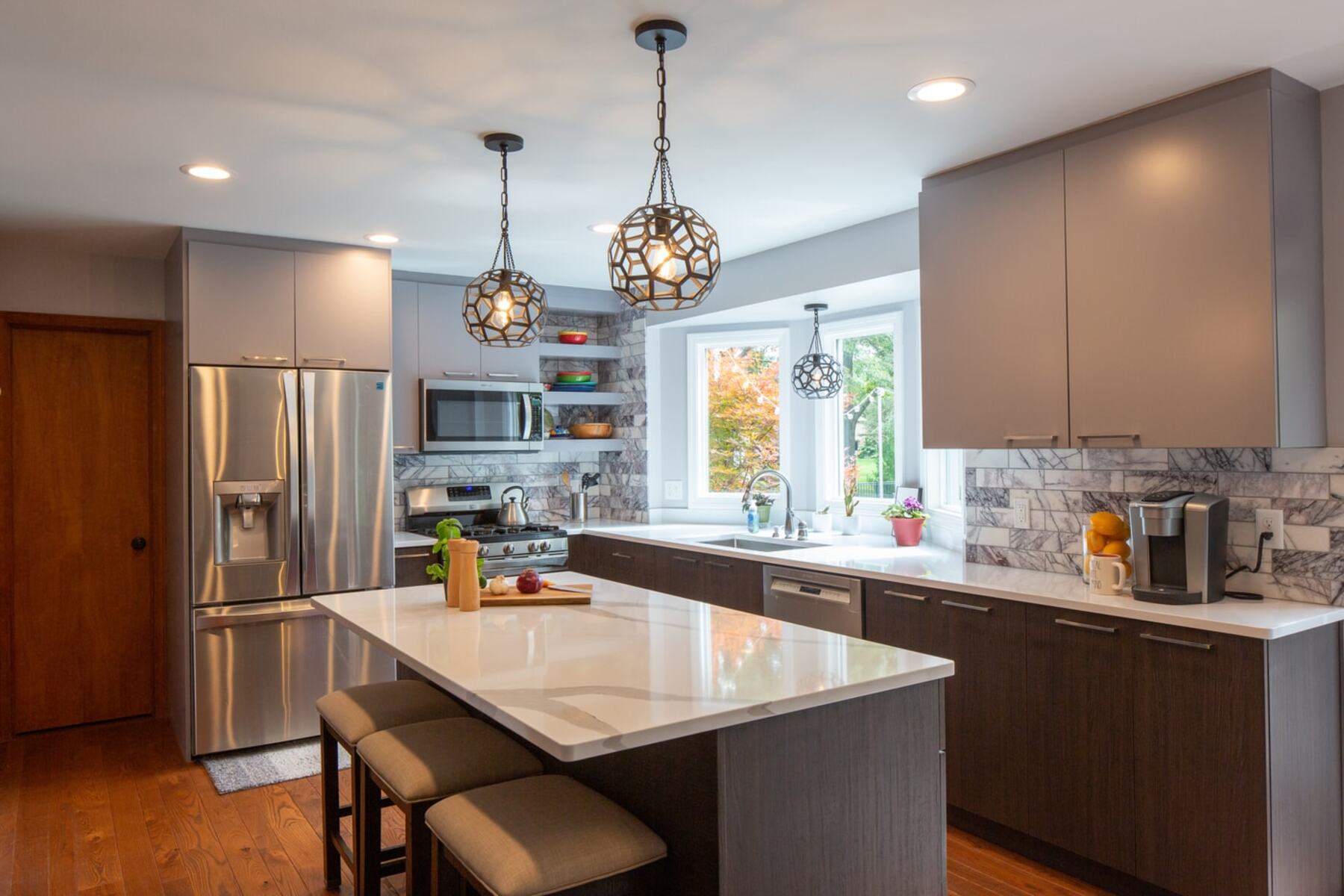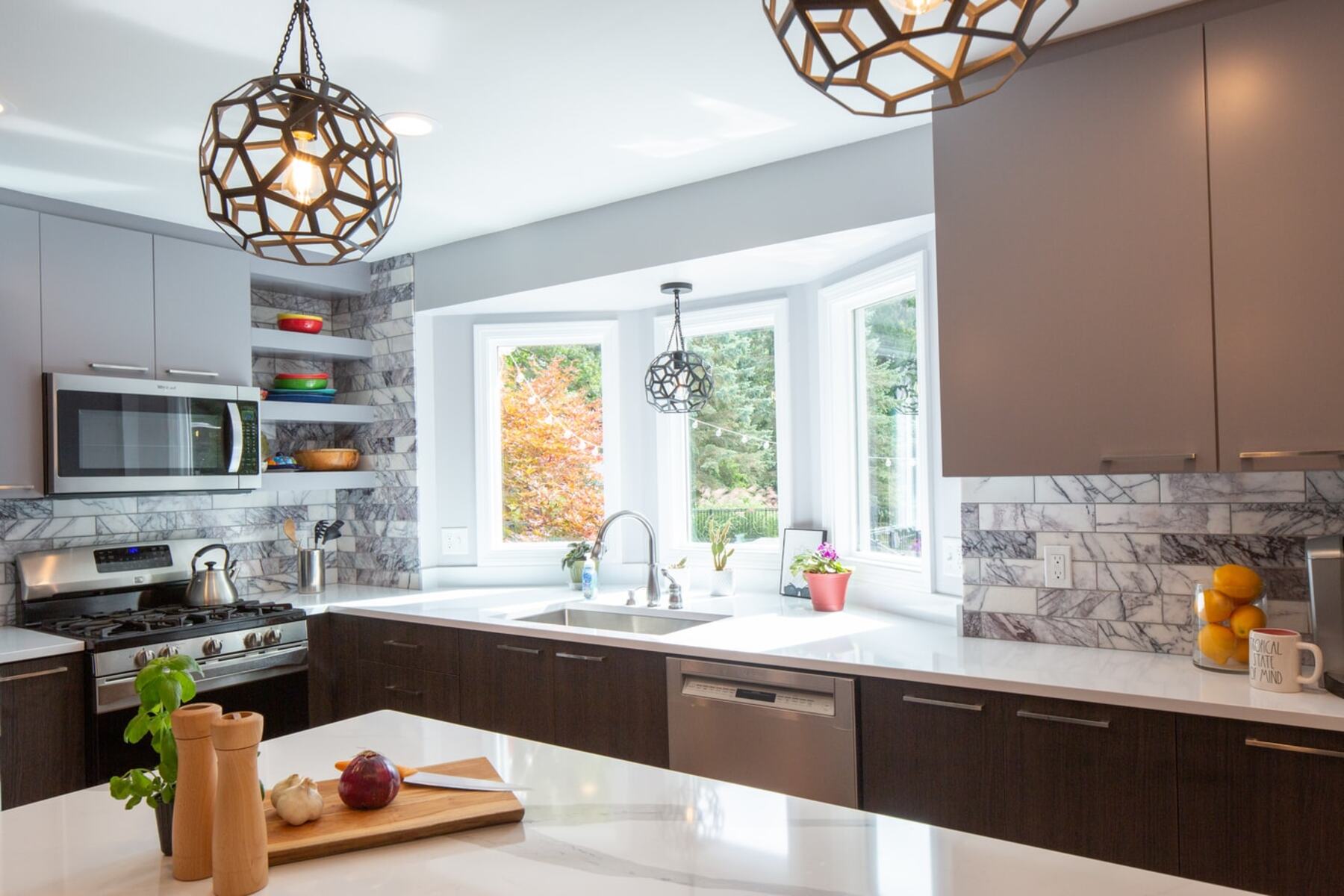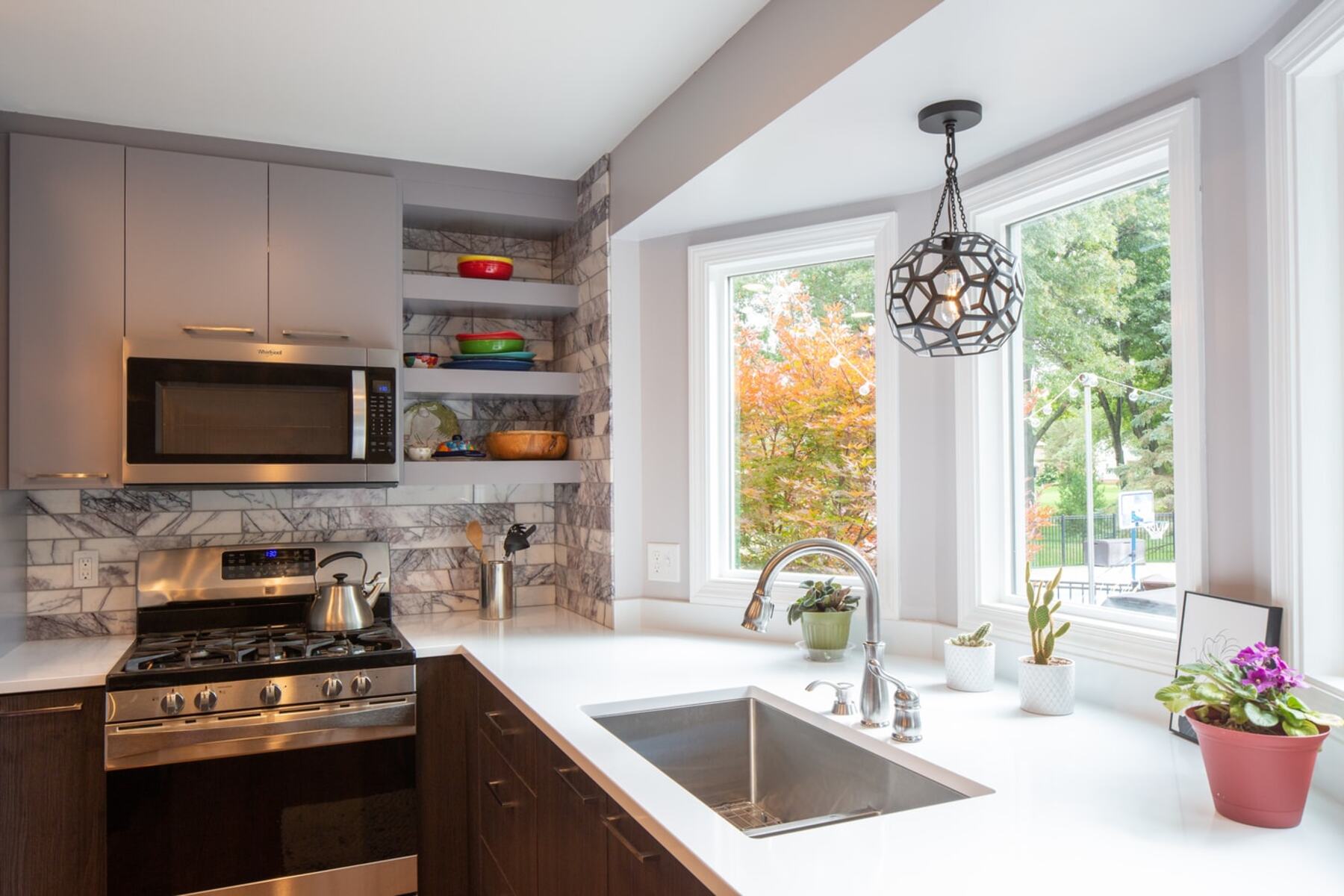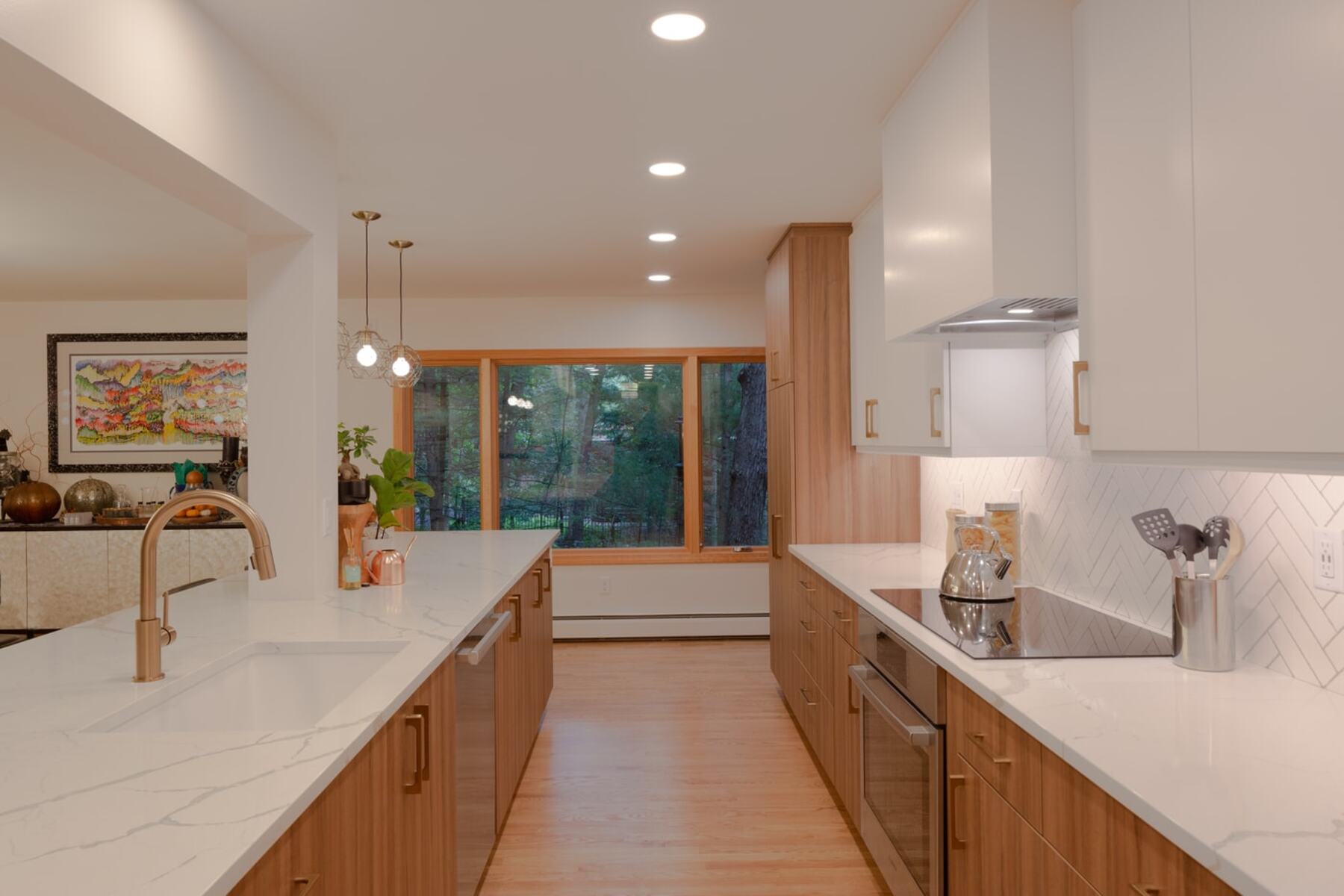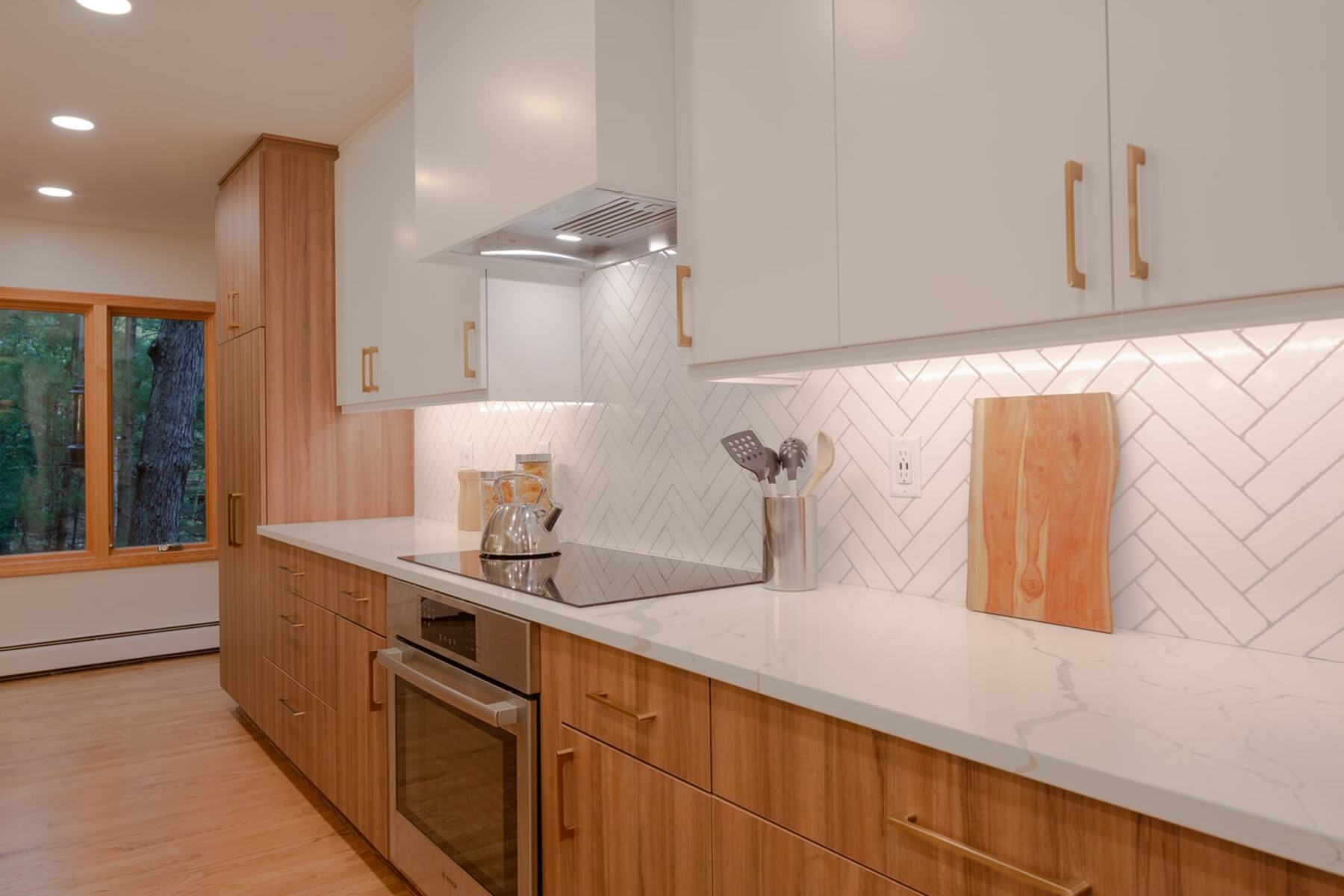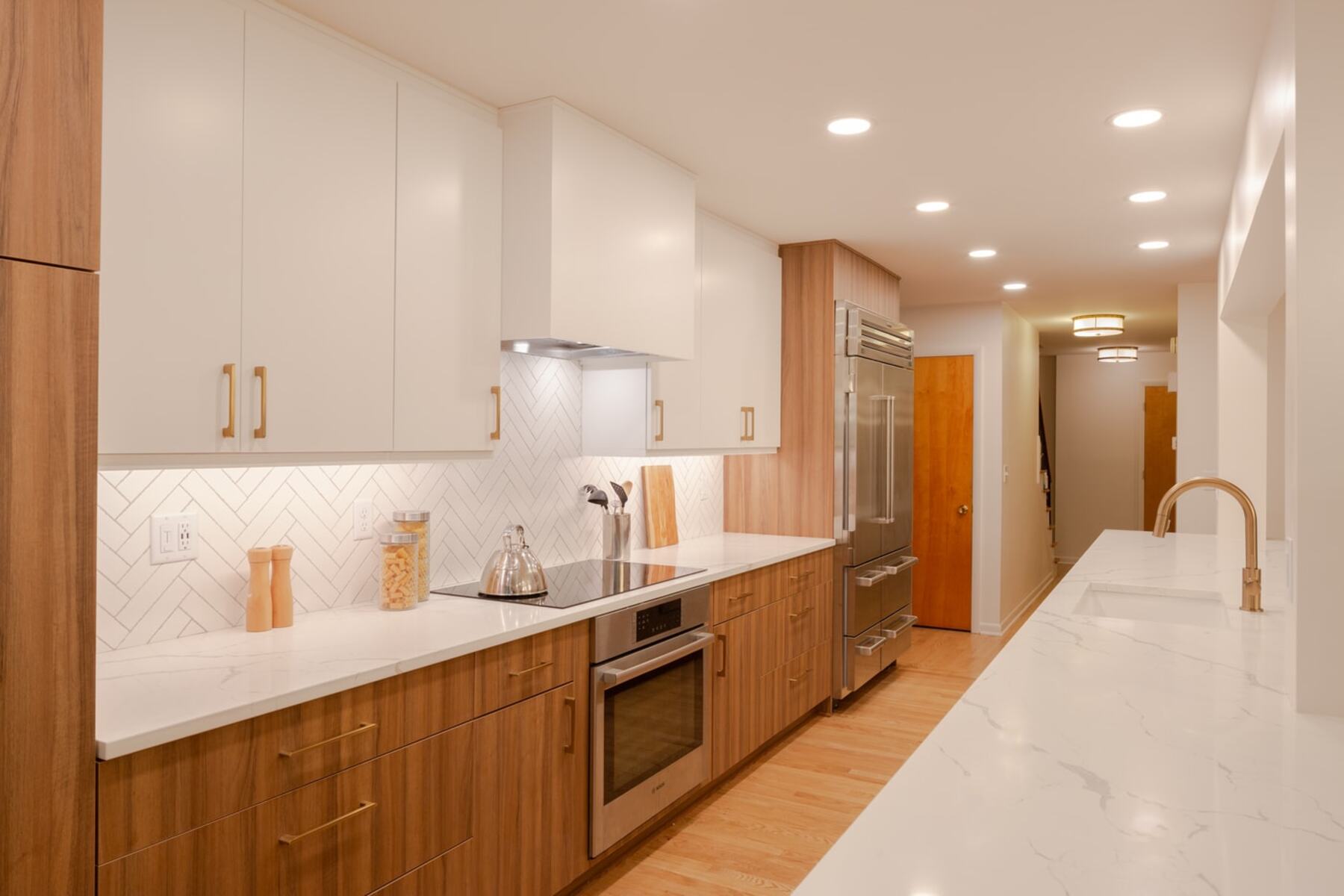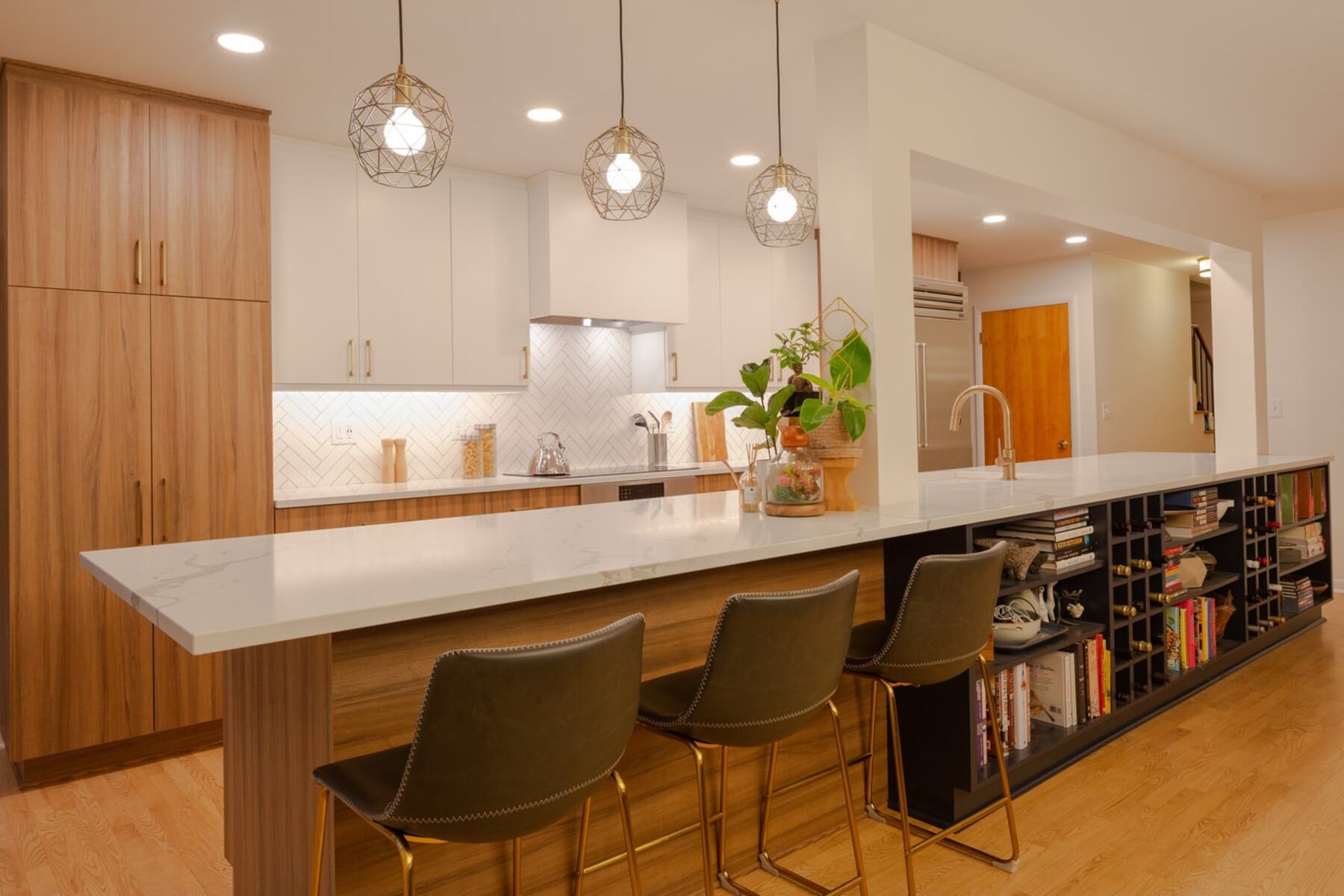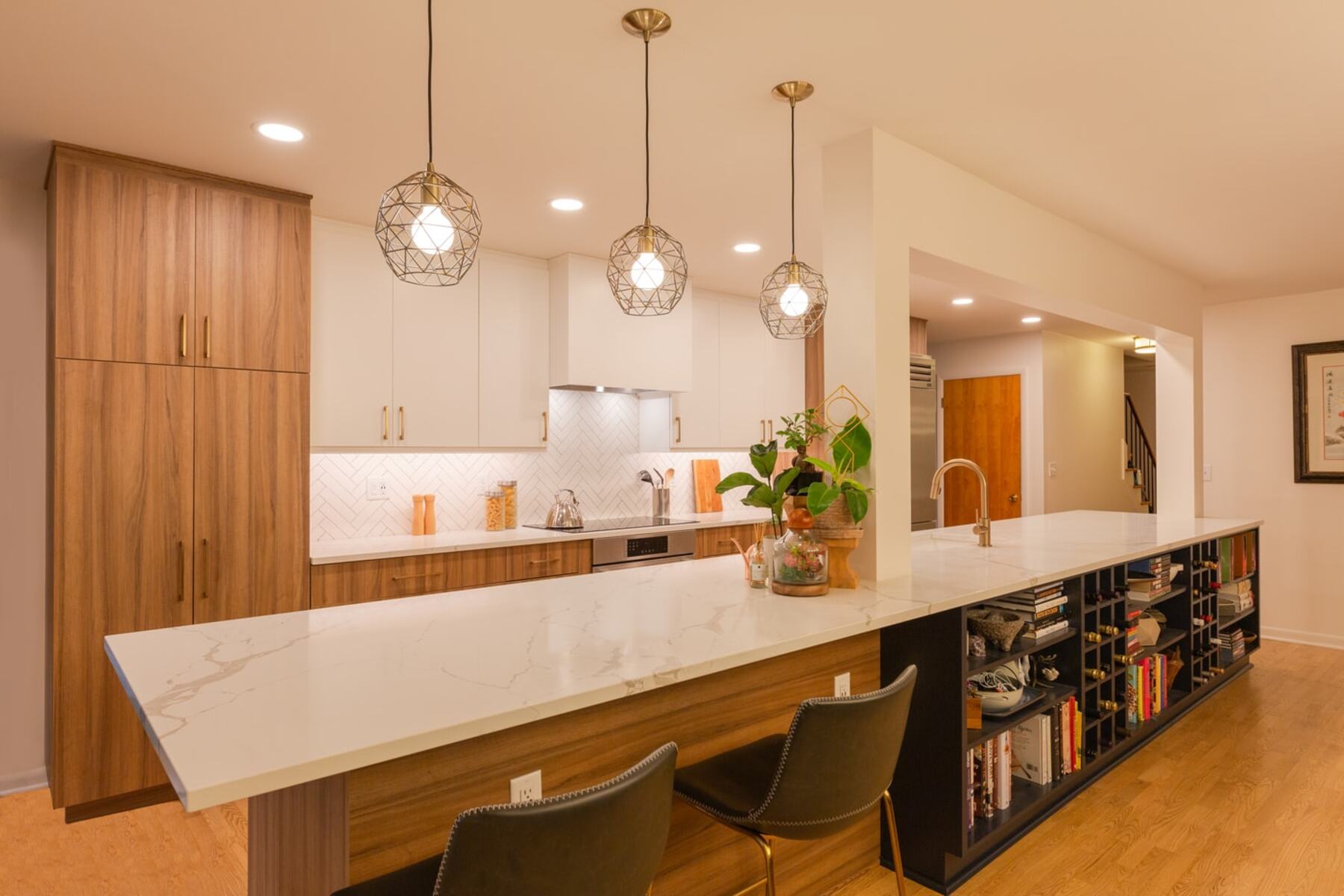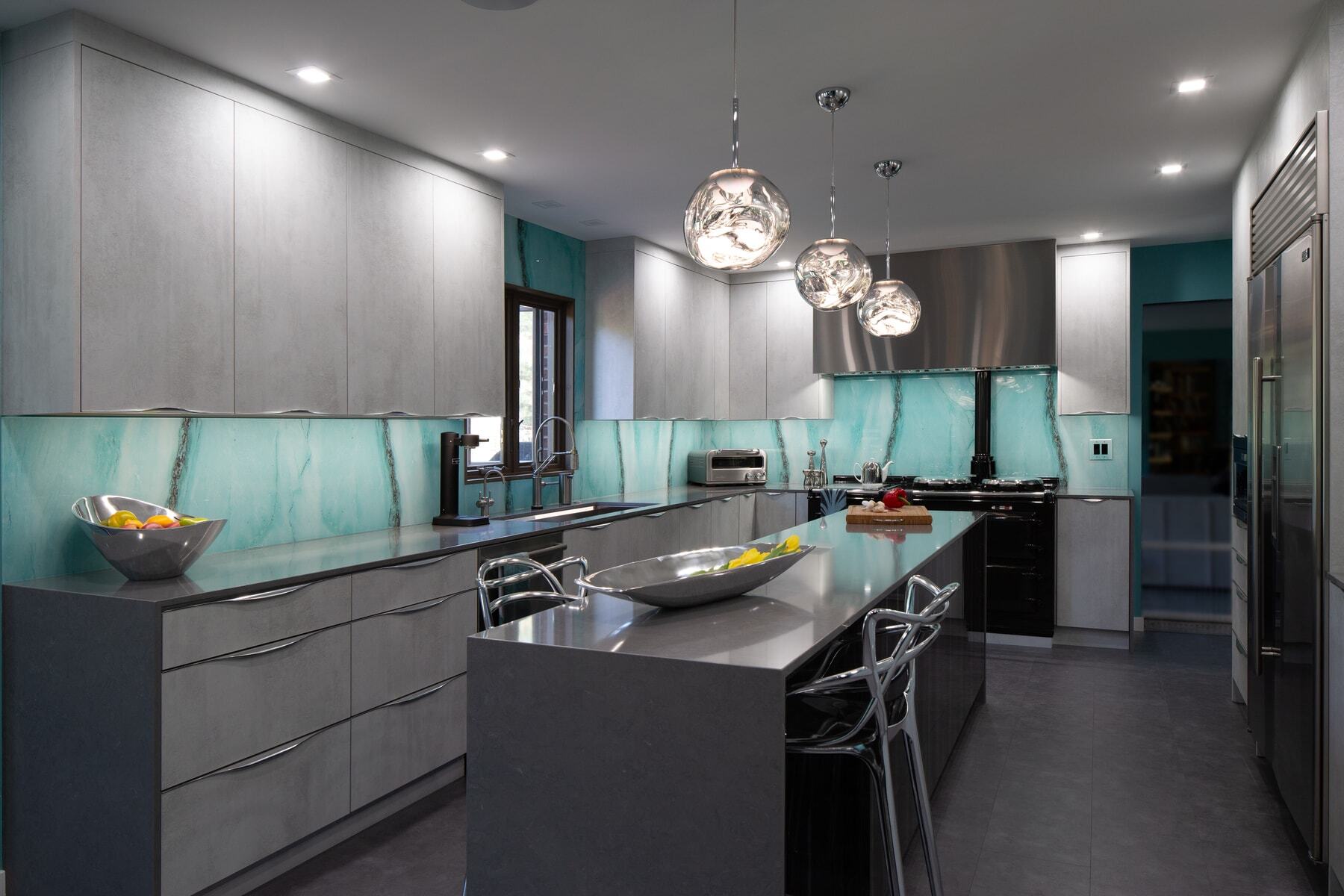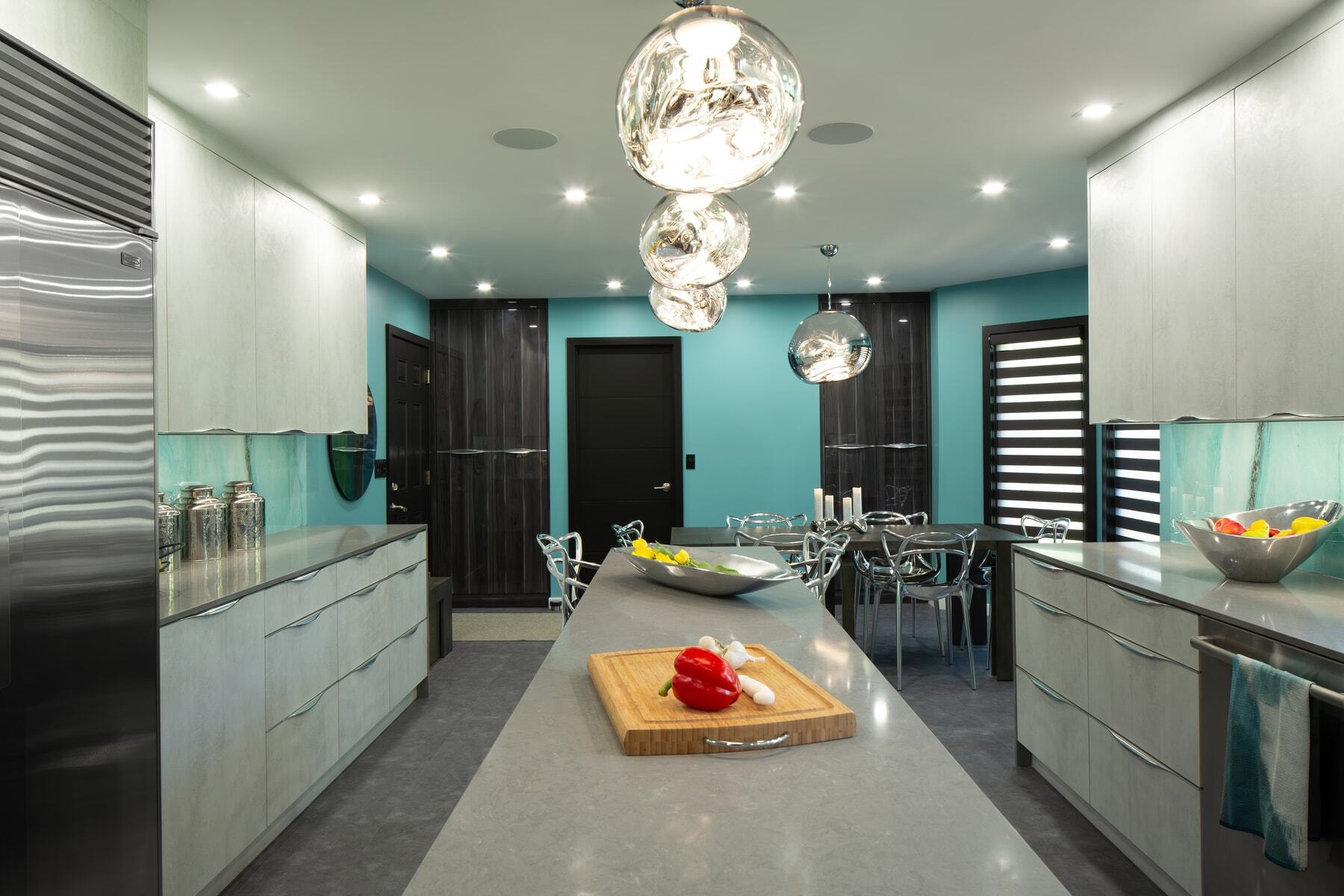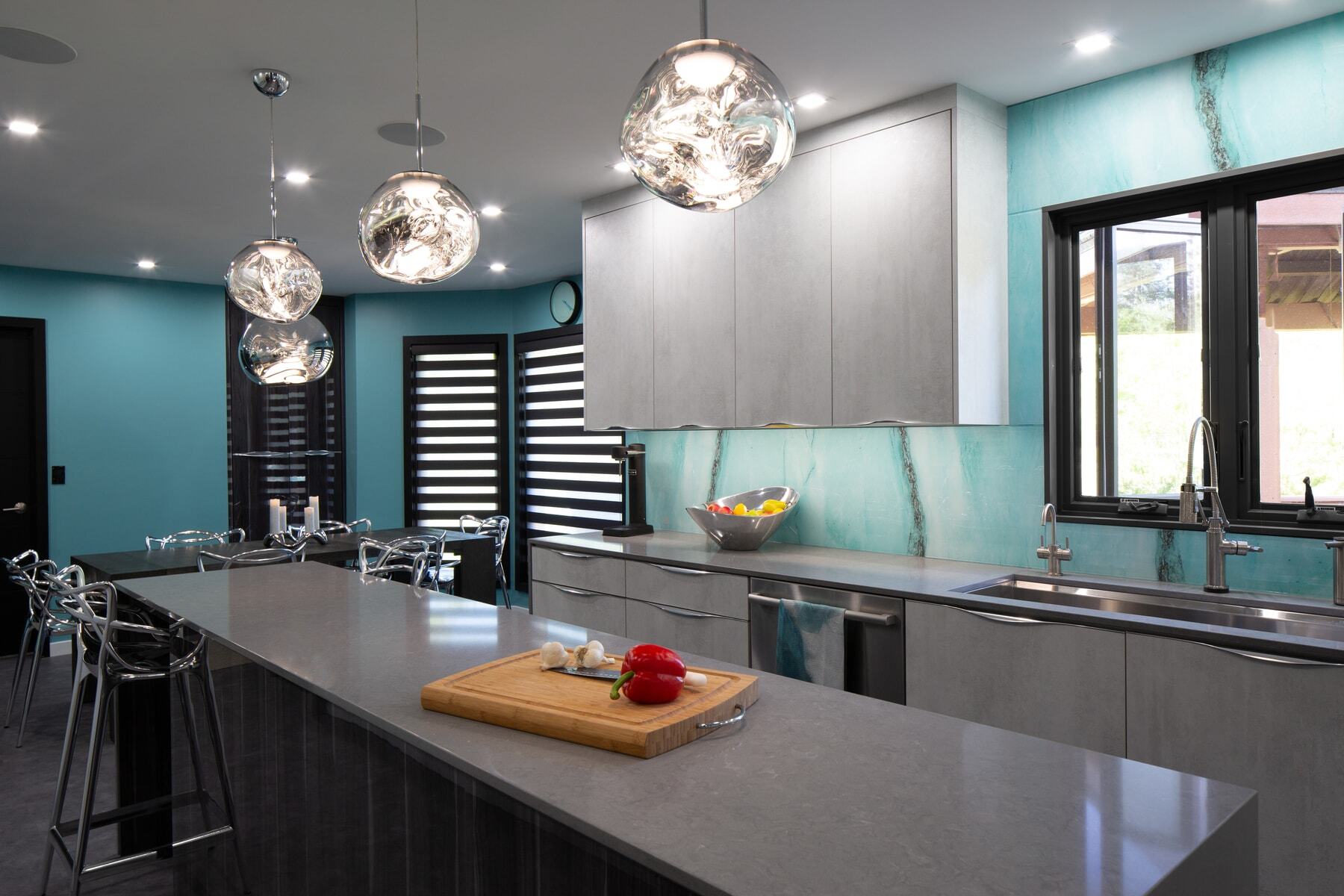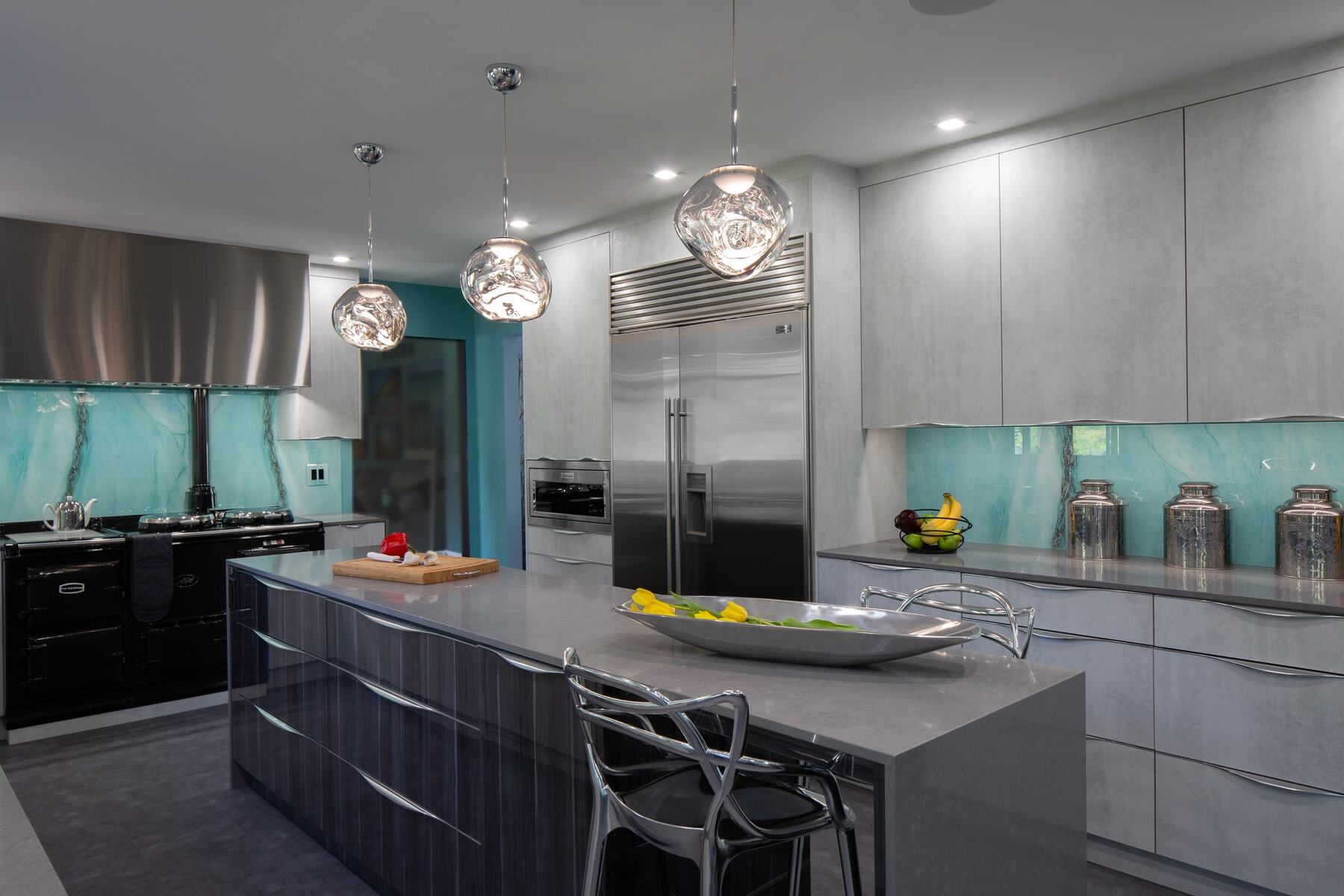 Kitchen Design Trends for 2022
The kitchen has always been the heart of our homes, and the last two years have proved that to be truer than ever. After spending so much time at home, you've likely gained a new appreciation for cooking in your kitchen …
Or maybe the opposite! Have you discovered you need more space for prep work or storage? Do you wish you had better lighting, and sleeker, more modern appliances?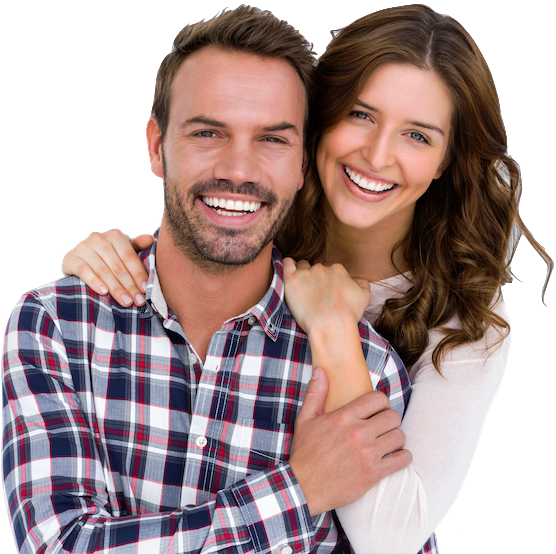 To give your space a well-deserved makeover, here's the trends our design experts think will be big in 2022: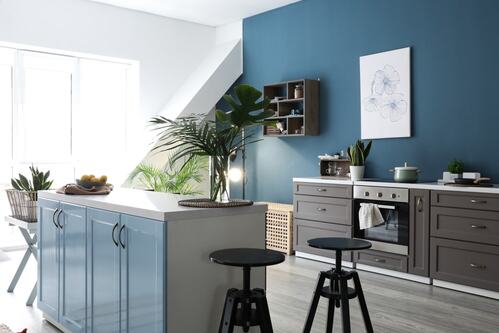 Colorful cabinets: Expert designers say all-white kitchens are a thing of the past. Custom cabinetry in strong colors like deep greens, rich reds and blues will be a go-to color scheme this year.
Textured materials: If bold colors aren't your style, some experts suggest adding statement textures like wood tones, or travertine or quartzite counters instead of marble.
Updated appliances, especially the oven: Experts say induction ovens are going to be big in 2022. As an alternative to typical gas ranges, induction cooking is seen to be a safer, more eco-friendly option.
High-tech appliances: According to Houzz, more than one-third of homeowners say they splurged on a kitchen appliance with high-tech features. Appliances with wireless and smartphone controls are popular, as are apps to see what's inside your fridge without even opening the door.
Need Help Designing Your Dream Kitchen?
There are so many kitchen design elements to decide on, if you need help, you should talk to the pros! Alpha Design + Build has been helping families in Washtenaw and the surrounding counties create their dream kitchens for years and is ready to help you too.
Our design team has the vision to bring your dream to life, and our experienced contractors have the know-how to make it happen on time and on budget.
If you've been putting off a kitchen remodel, this year is the time to finally make it happen.
"To the Alpha team who helped our kitchen be such a wonderful place for us to hang out, cook, and simply enjoy. If we had to do it over again, we wouldn't change a single thing. We were most impressed with the professionalism you displayed while working with us."
Contact us today to get started!
All smiles from start to finish!
REVIEWS
We quickly picked up on Ron and Melissa's easy-going approach to a potentially stressful project.
Tim & Dianna, Ypsilanti, MI
I felt confident you would meet my needs at an affordable price.
Josh, Saline, MI
We came to love our team! Frank became part of the family. Every day the house was cleaned and organized. And Mary had great design ideas and listened to our passions to create the best spa experience.
Todd and Trisha, Commerce Twp., MI
I am very pleased with the work completed by Alpha Design+Build. Ken is the nicest person and treated me like family. They took on a difficult project and made it beautiful.
Luerenda, Ypsilanti, MI
Ron and Melissa are amazing and Cy became part of our family. Our home looks amazing because of Alpha!
Daryl & Amy, Ann Arbor, MI
The whole team was approachable and responsive to my emails and questions. I would recommend this company for any project, big or small.
Louise, Ann Arbor, MI
The deciding factor in choosing to work with Alpha was their confidence in the project and completion time line. They have done other renovations for us and it was a positive experience once again.
Debbie, Chelsea, MI
We felt very comfortable when we initially visited Alpha. We felt the staff was open, honest, and wouldn't mislead us.
Jeffrey & Kim, Ypsilanti, MI
Alpha Design's priorities are happy customers!
Hugh, Ann Arbor, MI
Cy was a fabulous construction manager. Always communicated with me about any issues, arrival time, etc... So polite and kind. Mary was also so great. She's so creative!
Karen & Dave, Ann Arbor, MI
We appreciate the quality of the work by everyone who came to our house. Dan Mattes was very patient and helpful and answered all of our questions. Our new bathrooms are great!
Steve and Melissa, Ann Arbor, MI
The entire Alpha team was so nice to work with. Every person we dealt with knew their craft and the final product is an example of that.
Jonathan and Amanda, Ann Arbor, MI
We liked the people. Good working relationship. Design fit our vision. Materials and workmanship were high quality. We would definitely use you again on a future project.
Brian and Joey, Ann Arbor, MI
Ken, Mary, and Phil made the renovation process for our bathroom-laundry room pretty painless. They kept us in the loop, cleaned up at the end of the day, and always demonstrated a high level of professionalism (early/on-time, respectful, reliable, etc.) which made them stand out compared to all the other contractors we contacted.
Adrianne and Chris, Ann Arbor, MI
The new bathroom is great. It was a very positive experience from beginning to end. The quality of the people working for
Alpha is a real credit to the company.

Chris and Pam, Ann Arbor, MI
When it comes to design, cost management and construction, the team at Alpha made me feel confident and reassured that my project would be completed on time and on budget.
Jeff and Mary, Ann Arbor, MI
I have nothing but good things to say about Alpha and what they did for us and our house. What Alpha says they will do, they do. Everyone I talked to had a horror story about contractors. Alpha is the anti-horror story. Alpha is that rarest of commodities – a genuinely reliable contractor.
Tony and Lisa, Ann Arbor, MI
I would highly recommend Alpha to others. The company workers are courteous, show respect and concern for the customer and demonstrate careful and fine workmanship.
Sara, Ann Arbor, MI
In our initial meeting, Alpha was very informative giving us a step-by-step on how and when things happen through the remodel process. Alpha took what seemed to us an overwhelming job and made it a very clear, step-by-step process ending in a great new kitchen!
George and Barb, Pinckney, MI
I absolutely love my house now. It looks brand new, and I have received many compliments from my neighbors (some of whom I have never spoken to before).
Kathy, Saline, MI
To the Alpha team who helped our kitchen be such a wonderful place for us to hang out, cook, and simply enjoy. If we had it to do over again, we wouldn't change a single thing. We were most impressed with the professionalism you people displayed while working with us. Thank you.
Fred and Barbara, Ann Arbor, MI
We had Alpha build a two-story addition on our 1927 Dutch Colonial house. The design team at Alpha did such a good job of matching the style of the house that people who see it now believe it was all part of the original house.
Mark, Ypsilanti, MI