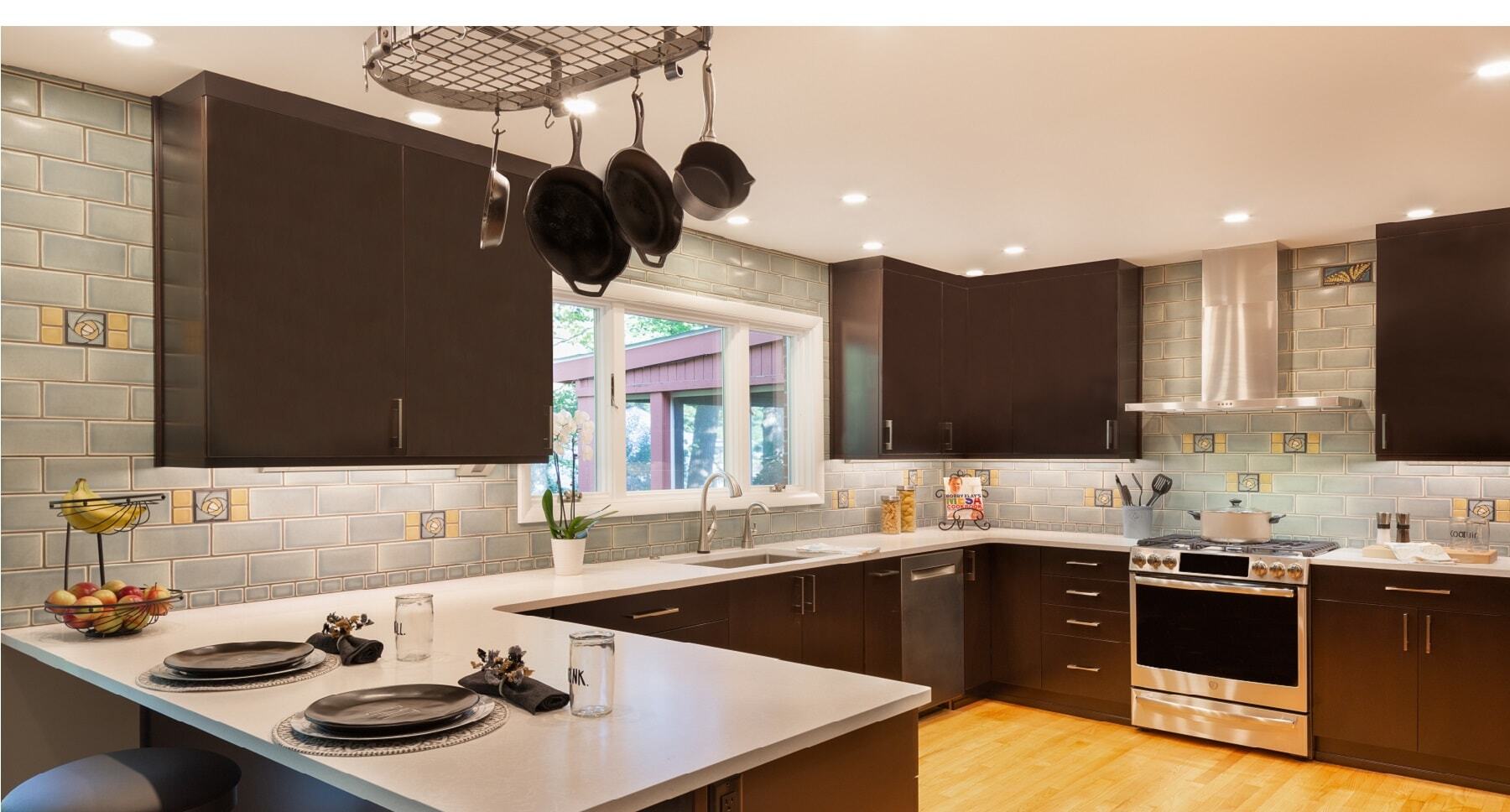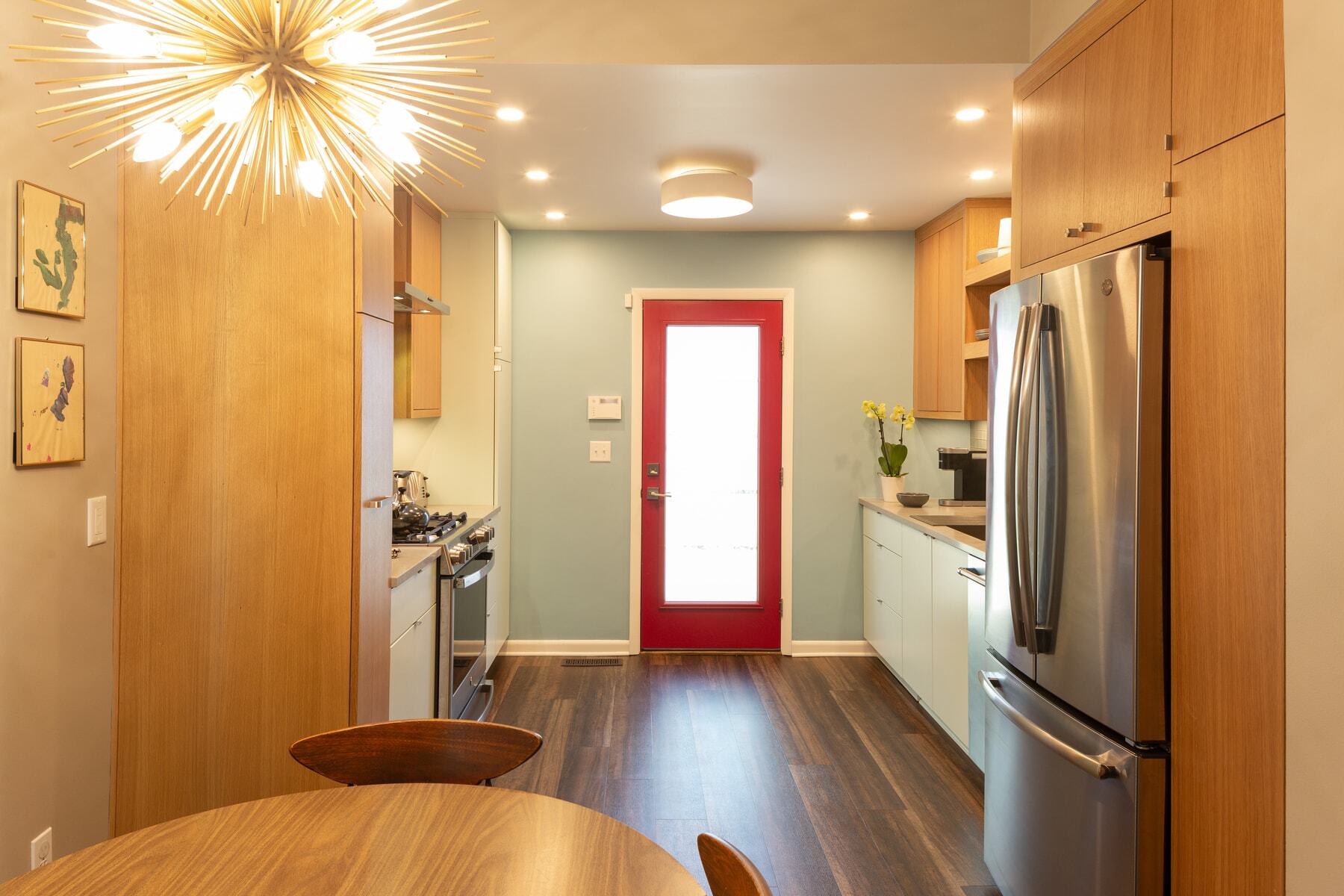 Guide to Stylish Home Lighting Ideas
Start your dream home today!
Guide to Stylish Home Lighting Ideas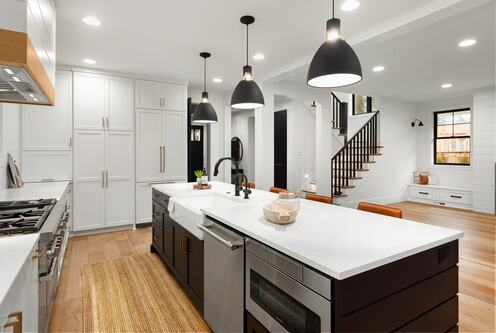 Looking for a way to light up your home?
Aside from traditional overhead lights and table lamps, good lighting can really change the feeling of a room. You can take your living room, bedroom, kitchen, and bathroom from dark and dingy to cozy and welcoming easily with the right lighting.
Industrial lighting – Edison light bulbs are making a comeback! Industrial lighting can also look like pipework wall lights, or reused bulkheads. This rustic look fits in with almost any décor.
Neon accent lighting – Looking for a fun way to add some light to your media room or kitchen? Neon lights are a cool way to make a statement. If bold, neon colors aren't your style, you could use a white light – this will still stand out but won't be overwhelming.
Pendant lights – Pendant lights look great in any kitchen and there are so many styles to choose from. Using pendants above a kitchen island can create soft pools of light for a more ambient effect, and with so many finishes, you can really make your lights complement the décor of your kitchen.
Wall lights – If you're short on space, wall lights are a great way to incorporate some lighting, especially in the bedroom. No room for a bedside table? No problem! Wall lights can provide reading light, and free up space for more important furniture pieces.
LED strip lights – Strip lights are a viral trend right now, but really do add to the overall ambiance of a room. Try using them behind the TV for a cozy backlit effect, or with tray ceilings or wall recesses. Since these strips are LED and often battery operated, you don't have to worry about overheating or wires.
Great lighting in your home can highlight design elements, showcase art or photos, and just make a space feel more inviting.
You can pair the right lighting design with your home's color scheme and finishes to create a seamless look that will make your home look like it came right out of the pages of your favorite architectural magazine!
We'll help you imagine new ways to live in and love your space
Alpha's professional designers are passionate about what they do. For clients, this translates into a thorough exploration of design possibilities! Your Alpha designer will work closely with an estimator/project manager to ensure that the design is practical and fits the budget for your home remodeling project in Ann Arbor and the surrounding communities.
Walk through your remodeled space virtually
Many clients express the difficulty they have visualizing the remodeled space in their minds. Computer-aided design programs allow us to put design ideas in front of you in 3D, first, to ensure we've realized your vision before moving to construction.
Contact us for Kitchen and Bath Design Today!
Make your living room, basement, or kitchen the ultimate gathering space for your friends and family with a home remodeling project. We can help you make your dream design come to life!
Our relationships with subcontractors are of paramount importance, too. Our plumbers, electricians, tile setters, painters, heating and cooling experts are an invaluable part of the Alpha team, project after project. We've spent years with these folks, and you can rest assured that everyone working on your home is someone we're proud to have represent our company.
Everyone on the team has the same goal – to keep a smile on our clients' faces from start to finish. Contact us today to get started! We can help you with your project in Ann Arbor and the surrounding communities.