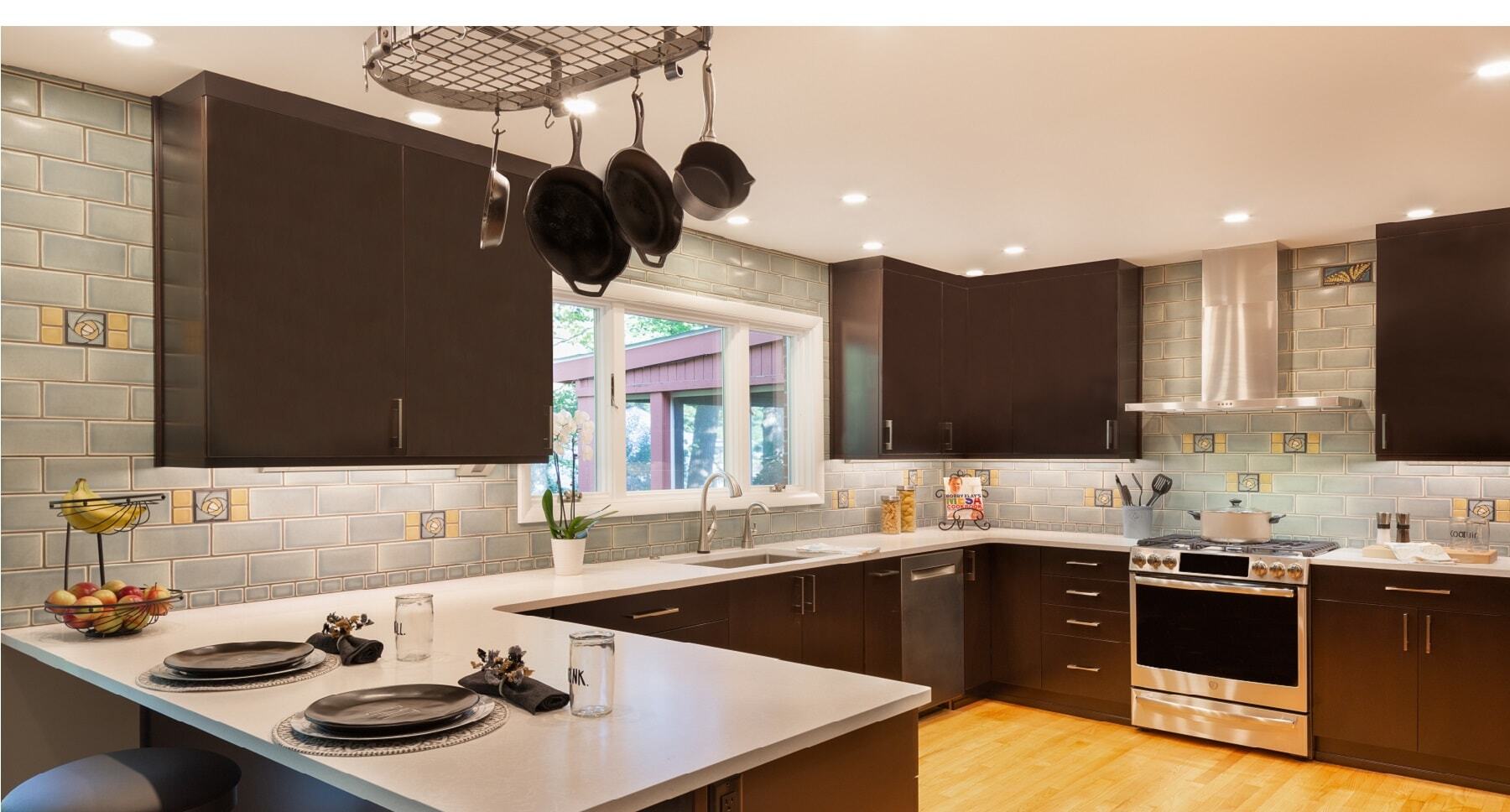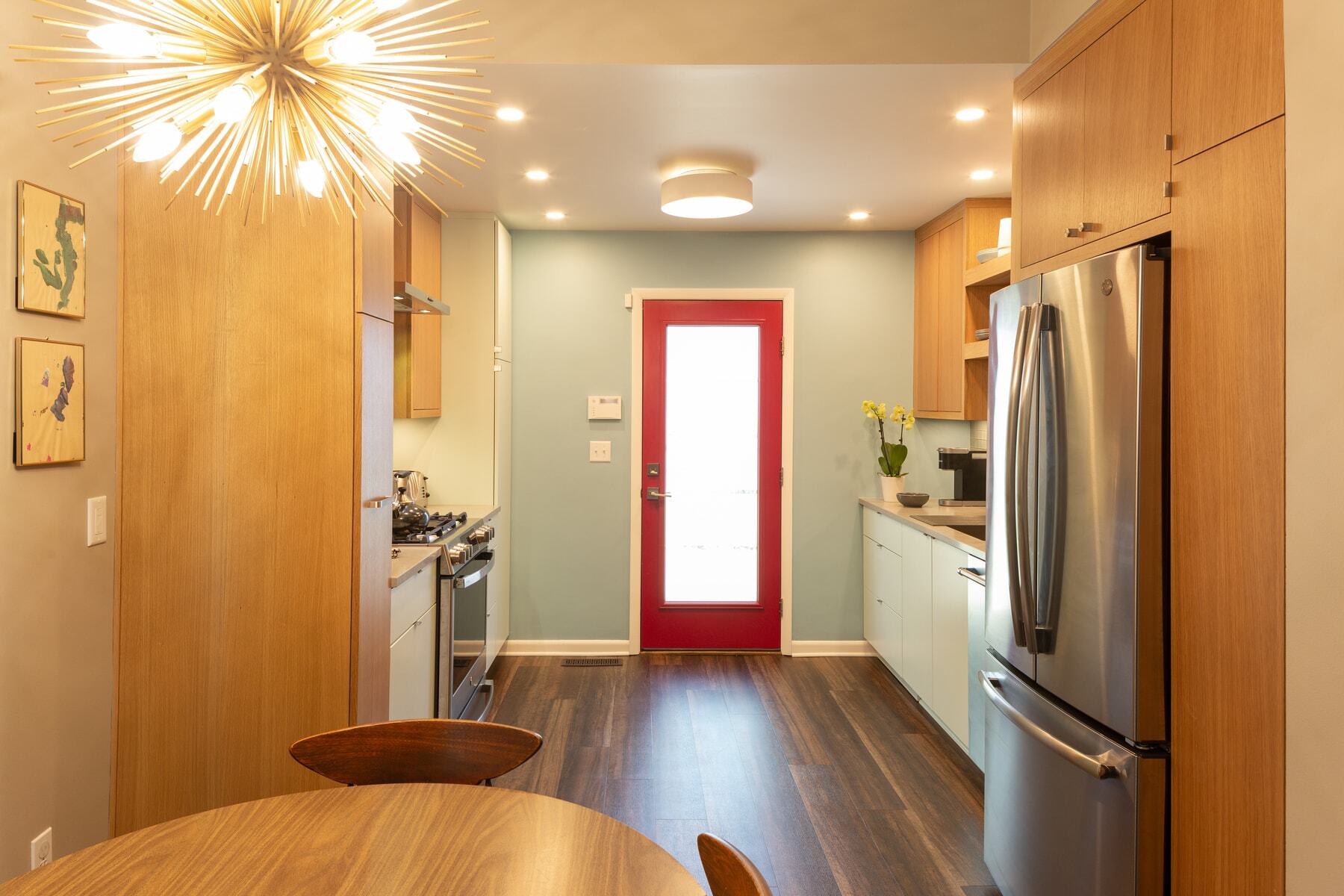 What to Expect with a Basement Remodel
Start your dream home today!
What to Expect with a Basement Remodel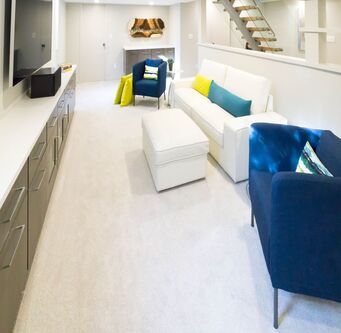 Is your basement nothing more than extra storage space?
Do you wish you could get more out of your home's extra square footage? Now that we're all home more often, would your basement benefit from a remodel?
If you want to expand your living space and get the most of your square footage, your basement is a great place to start.
Building an addition is an option but looking inward is much more cost effective! For most homeowners, the basement is a storage space, but it can be much more – a cozy family room, a media room, or an extra bedroom.
As you start planning and before demo starts, there are some basics to consider as you work to turn your basement into livable space:
Check for moisture: Moisture is the number one enemy of basement finishing! If you have actual pooling of water, you may not be able to finish your basement. Minor moisture problems can be treated and cracks can be sealed, but it can be costly. Be sure to have your basement inspected for any potential leaks before you start demo!
Plan for new walls: New walls not only make your space more aesthetically pleasing, but they make it easier to run electrical wires and provide space for receptacles. Walls can also make the room more insulated to noise and temperature.
Get electrical up to code: Your refinished basement will be required by local city and county regulations to provide a certain number of electrical outlets. Make sure you comply with code! Working with a contractor is a great way to make sure everything is done correctly and safely.
Good lighting: Most basements have limited light sources, which might be ideal for a home theater or TV room. However, if you want to use the space as an extra basement or a home office, you want the correct lighting for the space. Can style lights are popular in basement remodels because they don't have height restrictions – they can tuck up neatly into the space between the floor joists of the level above.
Basements Don't Have to be Cluttered, Dark, and Chilly
Your basement can be refinished and remodeled so it integrates with the rest of your home and becomes a beautiful, valuable addition to your property! Whether you want your basement to be a family play area, an in-home movie theater, or just an area in your home for extra storage, Alpha Design + Build can help!
Ann Arbor-based Alpha Design + Build Starts Your Basement Remodeling Project with an Exceptional Design
Our professional designers are passionate about what they do. For clients, this translates into a thorough exploration of design possibilities, with multiple layout options whenever possible, and an offering of cutting-edge materials and furnishings for the adventurous client. (We do, however, know how to reign ourselves in). There is no cookie cutter in our design toolbox. Your Alpha designer will work closely with an estimator/project manager to ensure that the design is practical and fits your budget.
Our design team has the knowledge and expertise to help you bring your dream design to life, and our project managers, carpenters, and tradesmen have the skills to get the job done with the quality you expect. At Alpha Design + Build, we believe that a properly designed project is less expensive, completed more quickly, and has fewer cost overruns than a project done "on the fly". Our process puts you first!
Contact us today to set up a consultation, and start creating your dream home.