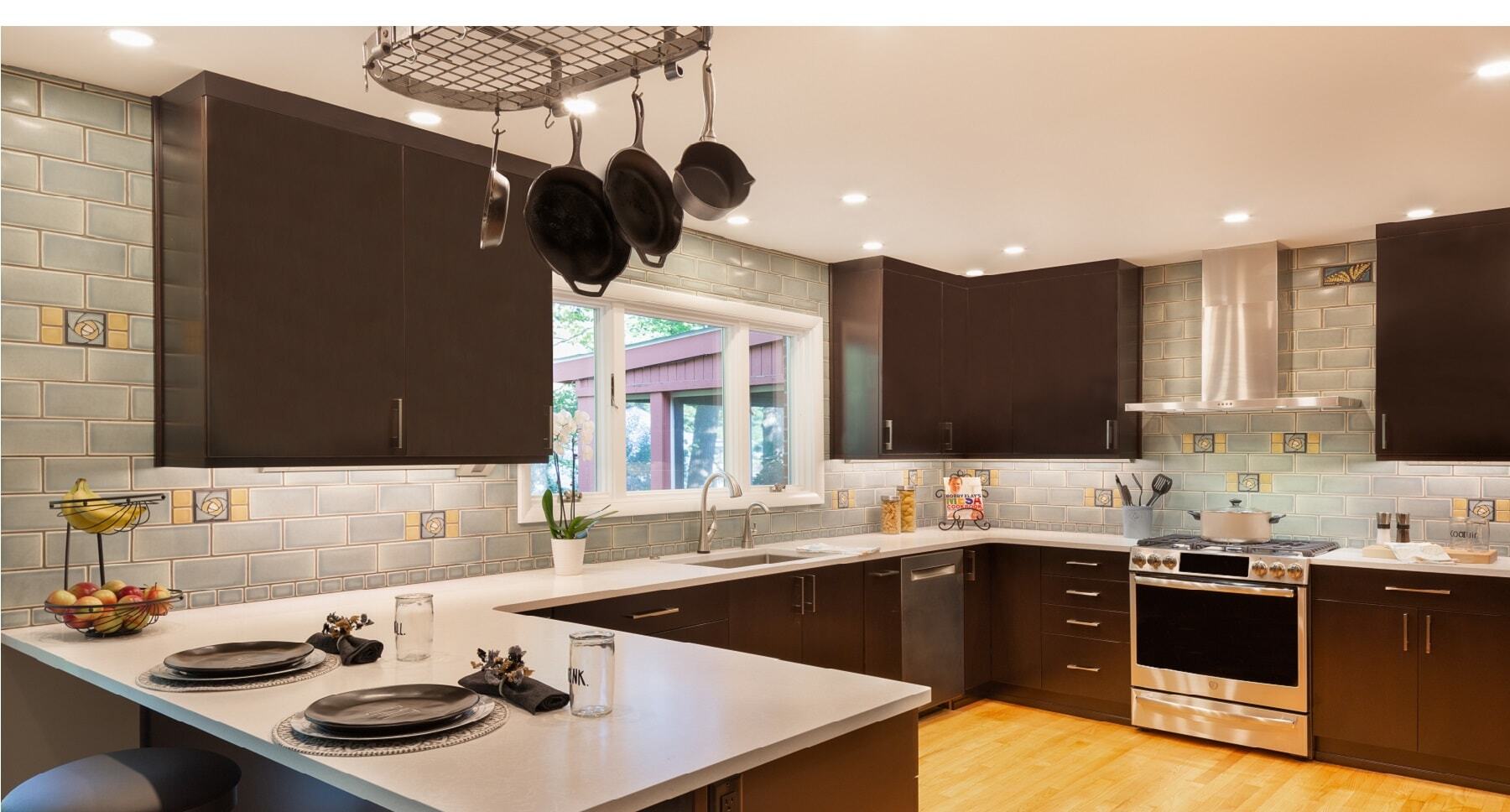 How to Survive a Bathroom Remodel
Start your dream home today!
How to Survive a Bathroom Remodel
Are you about to begin a bathroom remodel at your home?
Is the only bathroom in your home about to become a dusty, noisy inconvenience for you and your family?
If you're overhauling your only bathroom, this project is one that you're going to want to start and finish as fast as possible. If you're relying on remodeling contractors in Ann Arbor to do the job for you, we've got some tips so you can prepare for the job ahead:
Dealing with dust – Sanding drywall, removing a tub, and ripping out old tile are definitely messy jobs. Expect a lot of dust. If the weather is permitting, your contractor can put a fan on the bathroom window and create a backdraft to draw out all the dust. Make sure you cover the floors leading from the bathroom to the closest exit in your home, so your contractors don't track dust and debris all over your home.
Set up a makeshift bath – If you depend on the bathroom that you're remodeling for your daily use, be sure to ask the designer/builder to set up a temporary bath for you. This can be done by using a temporary fiberglass shower unit in the basement that drains into the utility tub floor drain. There may be a cost for this, but it's worth it in the long run so you're not constantly calling the neighbors to use their bathroom! Talk to your remodeling contractor to see if this is an option for you.
Leave room in the plan for a delay – Especially if you're taking the DIY route, there's going to be a learning curve that could make your project go on longer than you originally plan for. Consider hiring professionals that will have a careful plan, a detailed schedule, and ensure all the materials are in on time and on-site.
Have fun with it! – Try not to get overwhelmed and stressed and remember that when it's all over, you'll have the luxury bathroom of your dreams! Take lots of photos for before and after shots!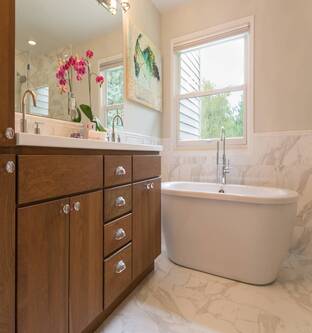 Hire Remodeling Contractors in Ann Arbor Who Will Make Your Dreams Come True!
If a luxury, spa-like bathroom is your dream, we can make it a reality! At Alpha Design + Build, we know how important it is to love every room in your home. If you don't love your bathroom, it might be time for an upgrade! Our team of designers will work with you to bring your vision to life, combining your ideal color scheme, modern upgrades, and the best storage options available. Our remodeling contractors are trustworthy and will do the job right the first time.
You'll be happy you called! Don't take it from us, listen to some of our happy customers:
"I absolutely love my house now. It looks brand new, and I have received many compliments from my neighbors (some of whom I have never spoken to before)." - Kathy, Saline, MI
"We used Alpha to remodel first our bathrooms, then our kitchen and family room. Not only did they do an outstanding job, they continue to help us. This year, I called for advice about 2 products they installed, in 2006 and 2010. They voluntarily came to the house to fix the problem, long after product warranties were expired. They are courteous, helpful and do excellent work. We are big fans and we will continue to use and recommend them." – Eileen, Ann Arbor, MI
Get Started with Our Remodeling Contractors in Ann Arbor Today!
Give us a call at 734-769-1900 to talk to our experts about your project. Now until April 30, work with our designers for free! Click here to find out more.