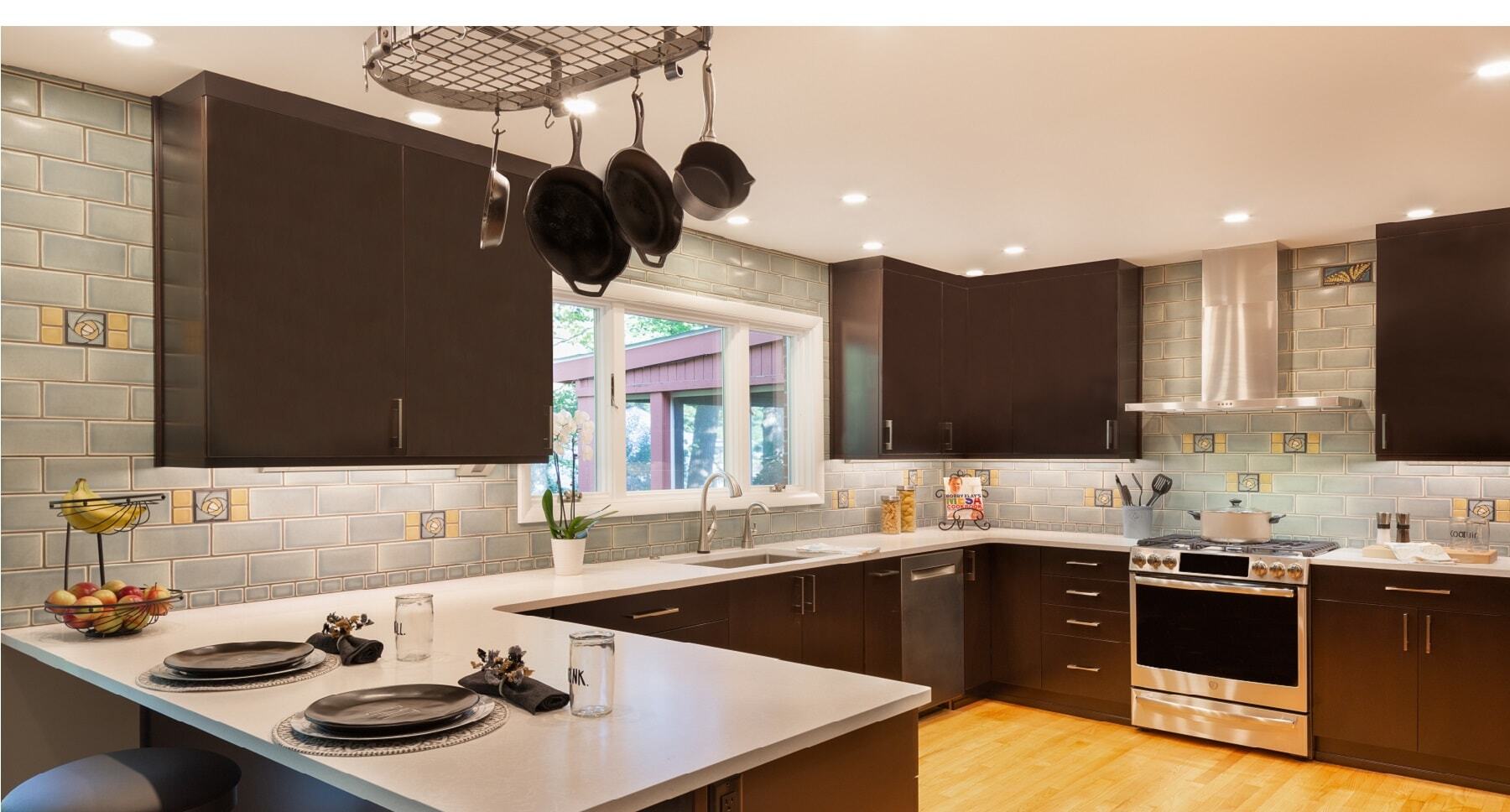 Remodel Your Home for Entertaining
Start your dream home today!
Remodel Your Home for Entertaining
Do you love to have family and friends over for dinner parties, birthday parties, or just casual get-togethers?
Do you wish your kitchen or basement had more to offer when you entertained?
Are you considering a remodeling project to improve your home?
If you're looking for ideas about how to reshape your home for parties and social occasions, we've put together several ways you can have the perfect space for entertaining friends and loved ones.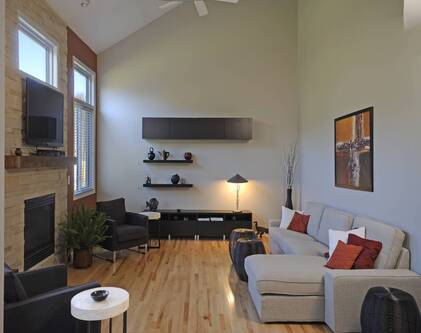 Open Kitchens - Many older homes are designed with tight, small spaces, including the kitchen. A good designer can find a way to take out walls to make more room, all while sticking to your budget. At Alpha Design + Build, our designers have the eye and experience to look at small spaces and figure out how best to utilize every inch of the space efficiently. We can help make even the smallest kitchens feel large and welcoming!
Multi-purpose Rooms - Media rooms, dens, or bonus spaces, once popular in the 90s, are coming back into style Now, they're being used for more than just big-screen TVs and lounge chairs. Today, you can utilize a multi-purpose rooms for everything from family game night and movie night, to just a night in relaxing with friends.
Decks and Outdoor Spaces - To make more room, don't forget your outdoor space! Weather permitting, outdoor spaces like decks and patios can be great gathering spaces for you and your family. Incorporate drop-down canvases and a space heater or two, and you can enjoy these spaces year-round.
Opening Walls - Have you tried moving the furniture around and around, and still you don't get the look you're trying to achieve in your home? You might consider opening up some of the walls in your home. Consider taking down a wall separating the living space and the kitchen, so it doesn't feel so disconnected.
Think Smart - If you put the time and energy into a thoughtful design, the size of your space doesn't matter. Minor arrangement tweaks and better storage can go a long way in a small space. Think pull-out cabinets, walk-in pantries, or a room that can be repurposed from an office into a guest room.
Trust Our Team of Remodeling Contractors in Ann Arbor
Do any of these ideas spark your interest? Do you need a creative eye to help you figure out how to improve your home for parties?
Our design team has the knowledge and expertise to help you, and Alpha Design Build's remodeling contractors in Ann Arbor have the skills to get the job done. At Alpha Design + Build, we believe that a properly designed project is less expensive, completed more quickly, and has fewer cost overruns than a project done "on the fly".
Our process puts you first! Contact us today to set up a consultation, and start creating your dream home.