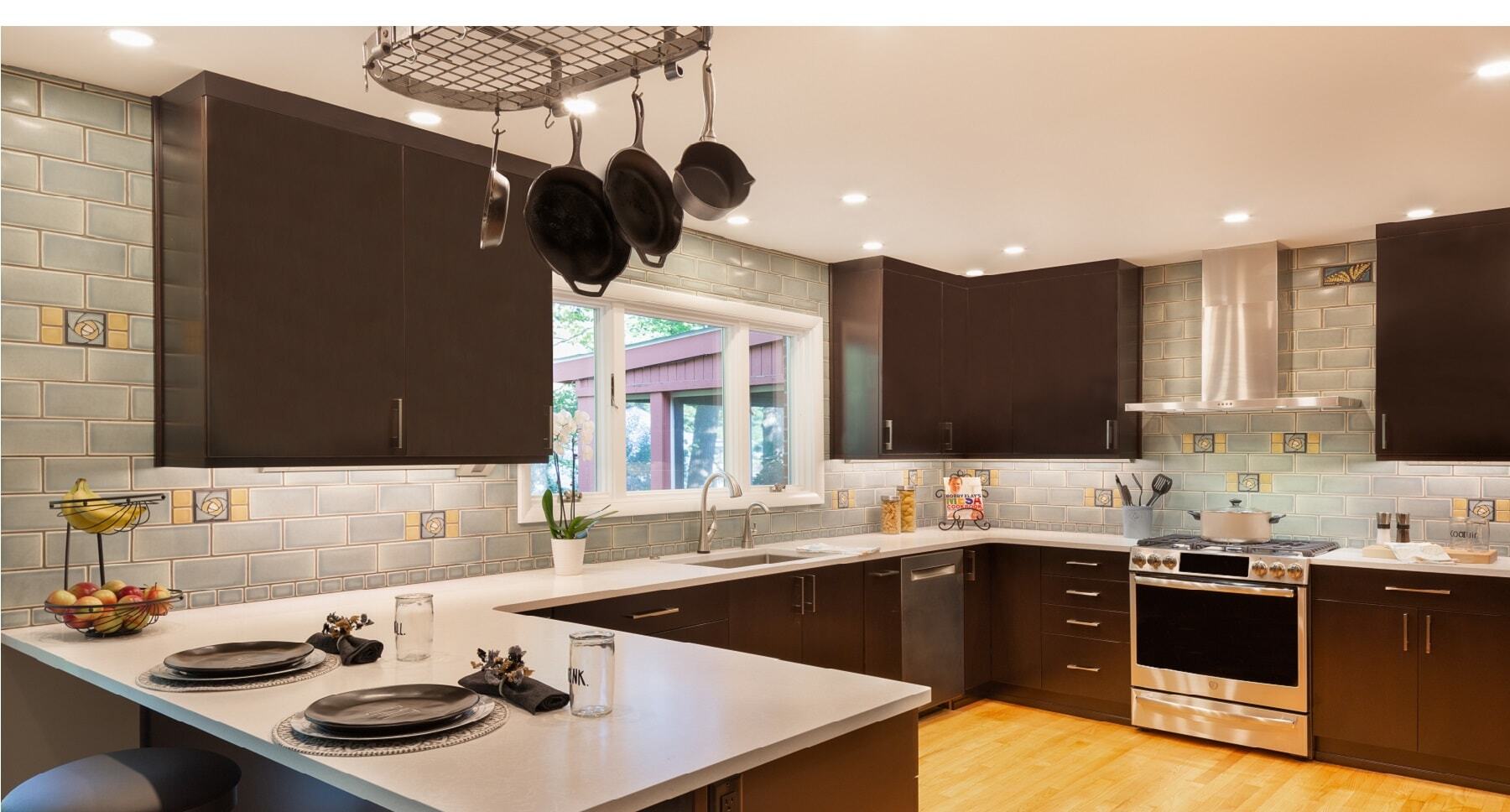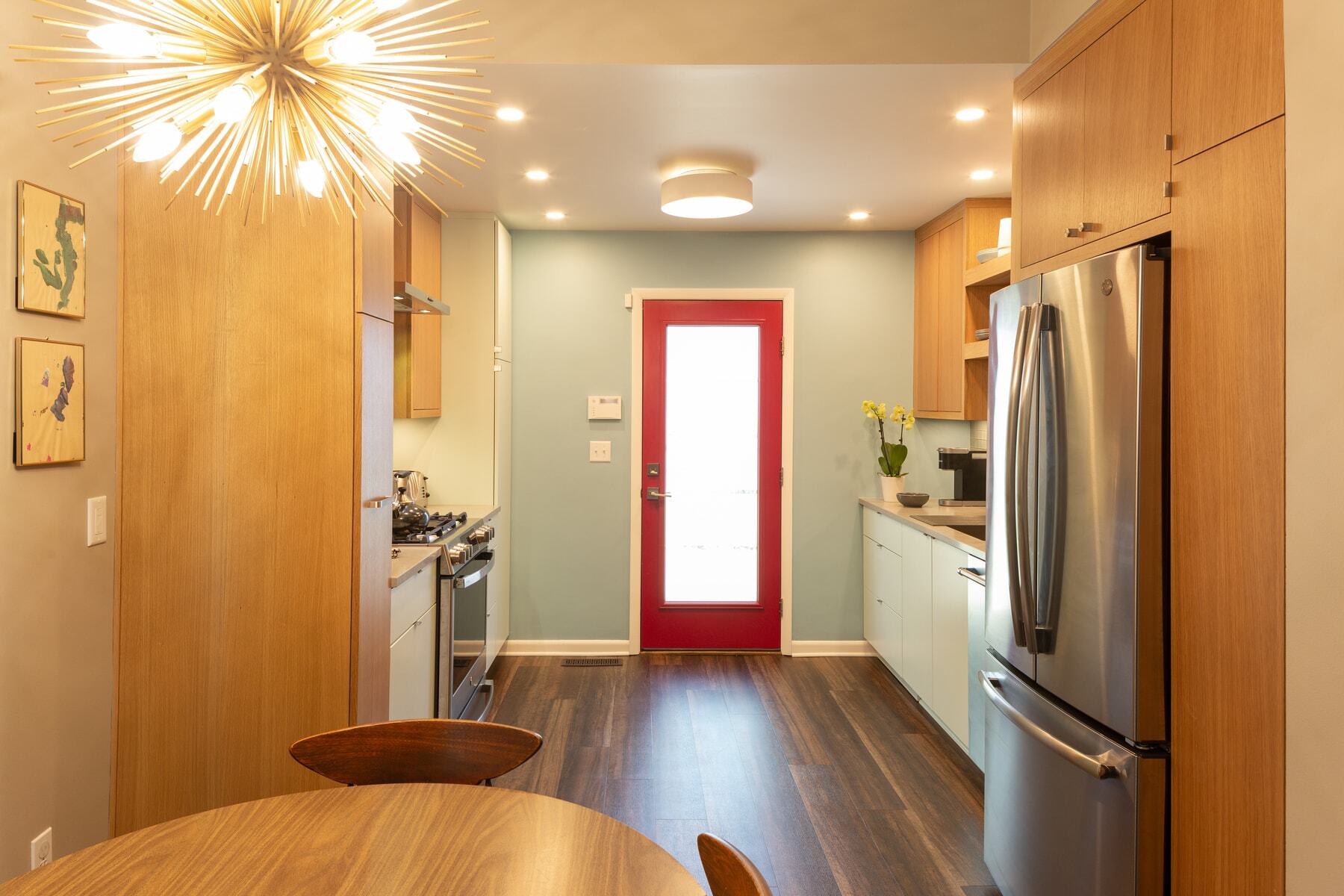 How to Create More Kitchen Space
Start your dream home today!
How to Create More Kitchen Space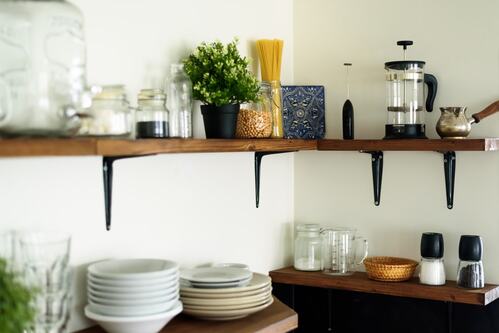 Does your forever home have a smaller kitchen?
Are you looking for ways to maximize the space you have without sacrificing style?
Do you wish you had the answers to keeping your space organized?
Maximizing kitchen space can be as easy as making a few design changes and upgrading hardware. If you're remodeling your kitchen and starting from scratch, working with a designer to incorporate smart solutions will give you the dream kitchen you've always wanted.
Start with these tips:
Make use of cabinet doors: The inside of your cabinet doors could be the storage solution you haven't thought of yet. Install spice racks on the back of your pantry door, or hooks to hang measuring spoons.
Turn the sink into usable counter space: If you have a cutting board that can fit overtop the sink, you can take back some of your counter space.
Add shelves: If your cabinets don't go all the way to the ceiling, that's a great place to add storage. Store items you don't use on a daily basis, like cake stands, or a pressure cooker.
Don't forget about your backsplash: This space often goes unnoticed (unless you have eye-catching tile!), but you can use baskets to line this space and use it for storage for baking essentials, or even plants.
Keep staples within arm's reach: Open shelving for spices near the cooktop is a great way to organize, and can be a design plus. Keep spices in glass jars to make them look more uniform!
Don't Be Scared of Kitchen Remodeling!
Your kitchen can look beautiful and function exactly the way you need it to with help from Alpha Design + Build. Based in Ann Arbor and serving the surrounding communities, we know that the kitchen is the heart of your home, and a space that should feel warm and inviting.
As the center of your family life, you need a place to cook, eat, entertain, work, an even watch TV. We can help make it happen! We take your design and storage must-haves and turn them into reality.
Whether your kitchen simply needs a new look, or you want to tear the walls down and start over, our designers can bring beauty and functionality into this key space. Maybe you're looking for low-maintenance flooring, upgraded countertops, or built-ins for added space. Many problems can be solved with the help of a new set of expert eyes. We're great with tight spaces and can help you envision a place you'll love and where memories are made.
Contact us today to get started!