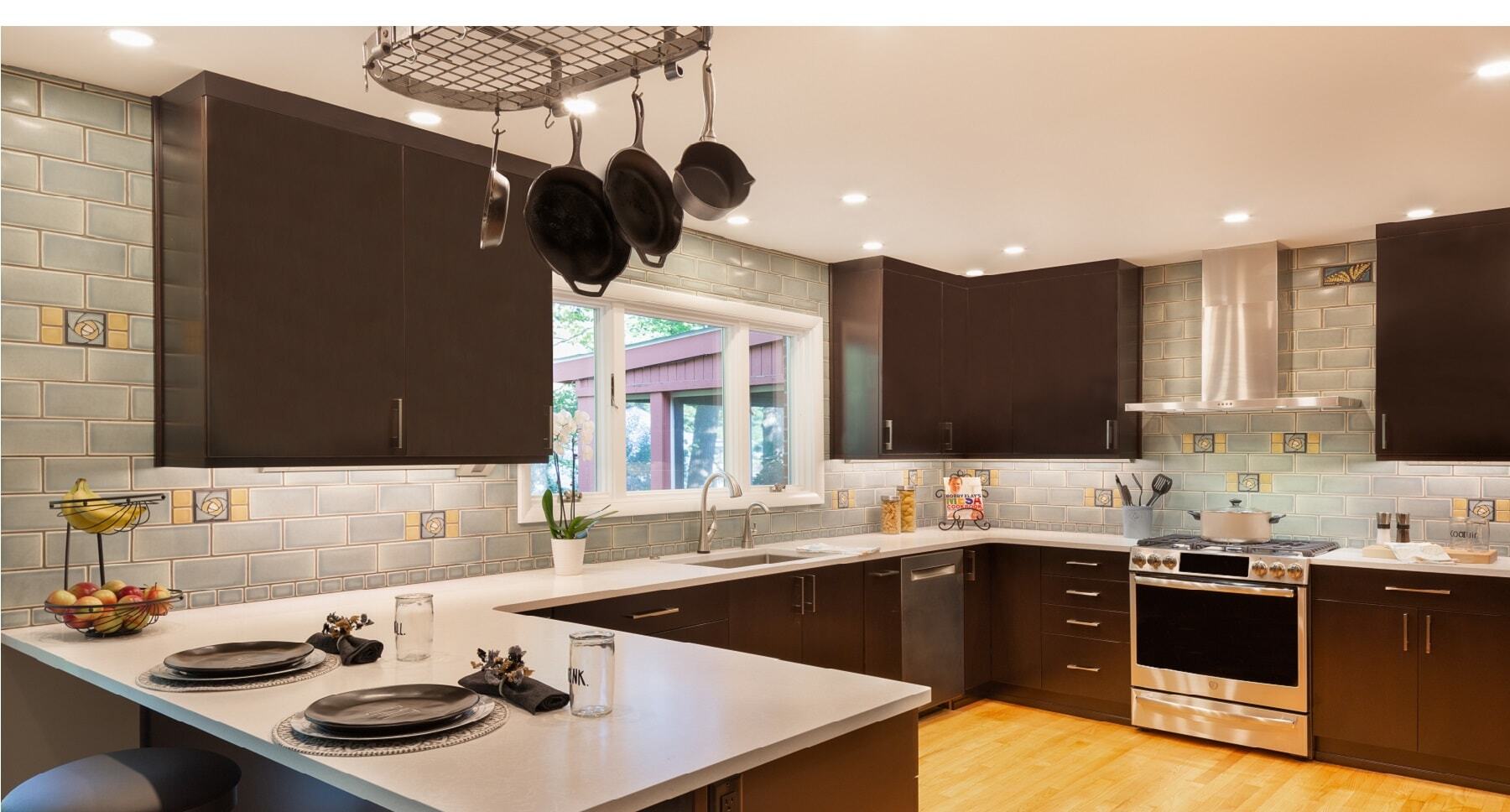 Maximize Space and Add Style to Your Kitchen Remodel
Start your dream home today!
Maximize Space and Add Style to Your Kitchen Remodel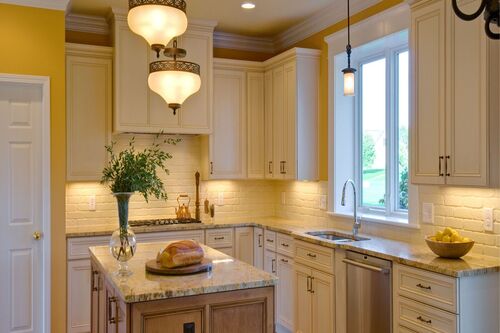 Wondering how a kitchen remodel in Ann Arbor can help you maximize space?

Does your kitchen need a serious injection of style?

Not sure what direction to go?

Wondering how a professional designer can help you create the kitchen of your dreams?
Your kitchen is a big deal. We spend a lot of time there, and company always seems to gravitate to the kitchen. So we want our kitchens to be both beautiful and functional. If your kitchen isn't meeting the mark in one or both of these categories, don't worry! We have the design expertise to maximize space and add style to your kitchen remodel in Ann Arbor.
Adding Style with Your Kitchen Remodel
Details are always important, if you want to infuse panache into your kitchen remodel, it helps to start with a sense of the overall style you're drawn to. You don't have to pick just one style to have a cohesive design, but choosing one or two styles to focus on will help you and your designer bring the right look to your new kitchen. Start by browsing a few major styles to get an idea of what you like:
Country: a cozy, lived-in look with farmhouse tables and colors ranging from soft white and country blue to primary red.
Modern: sleek, sophisticated, and clutter-free with wood accents for texture; understated fabrics, mid-century seating, and polished surfaces are often staples.
Eclectic: whimsical and retro style great for flea-market finds, high-end appliances, and bold colors.
Contemporary: family friendly with space to entertain and an open layout that includes touches of old and new material, gourmet cooking equipment, and comfortable seating.
Mediterranean: a warm, romantic atmosphere brought to life with warm woods, ceramic accessories, copper pots, ornate moldings, and textured fabrics.
Coastal: cool blues and greens, sandy tans, sleek tile floors, wicker seating, maximum natural light, and airy window treatments help create a vacation vibe.
Maximizing Space with Your Kitchen Remodel
Even a large kitchen can go to waste with a design that doesn't consider efficiency. Explore some ideas to get a feel for the ways you can use your kitchen space more effectively when you remodel.
Make a list: what works and what doesn't with your current layout? You might be tempted to skip this step; but writing it all out will help you make better design decisions.
Use your vertical space: going vertical makes your kitchen larger and more functional. Floor-to-ceiling cabinets create a ton of storage space and keep your counters clear. Also consider a hanging rack for pots and pans, storing items below cabinets with hooks, and installing magnetic strips for knife and spice storage.
Organization solutions: when everything has its space, you reduce clutter, and create a space that feels larger. Drawer organizers, appliance garages, and hooks on the inside of cabinet doors are just a few ideas for space-maximizing organization.
Slide and spin: instead of ending up with the dreaded dead-zone at the back of your cabinets, get the most out of your space with sliding shelves or a lazy Susan. These solutions help you use (and organize) more of your space than traditional cupboards.
How our design process delivers quality kitchen remodels in Ann Arbor.
Get a feel for our design process and you'll see that with Alpha Design & + Build, your needs come first.
Great designers explore trends and are well versed in the classics. No matter which styles you lean towards, your designer has the skills to bring the look to your kitchen.
We don't have a one and done design attitude. Designers present options for items like layouts and finishes so there's no pressure to go along with a single design.
If you're looking for the cookie cutter in our toolbox, you'll be looking for a while. Instead of relying basic designs and layouts, it's our mission to listen to you and deliver unique results.
Computer aided design allows you to walk through designs virtually instead of just looking at a 2-D sketch and samples.
Our showroom is at your disposal, giving you the opportunity for a hands-on experience with materials and finishes.
A highly detailed estimate is a huge part of the design process. Your designer will work with a set budget in mind and provide an estimate they know they can stick to!
Get on the road to a new kitchen that feels bigger and has better style today when you call Alpha Design + Build. With a design process that puts you first, you can trust us to plan the perfect space for your home.