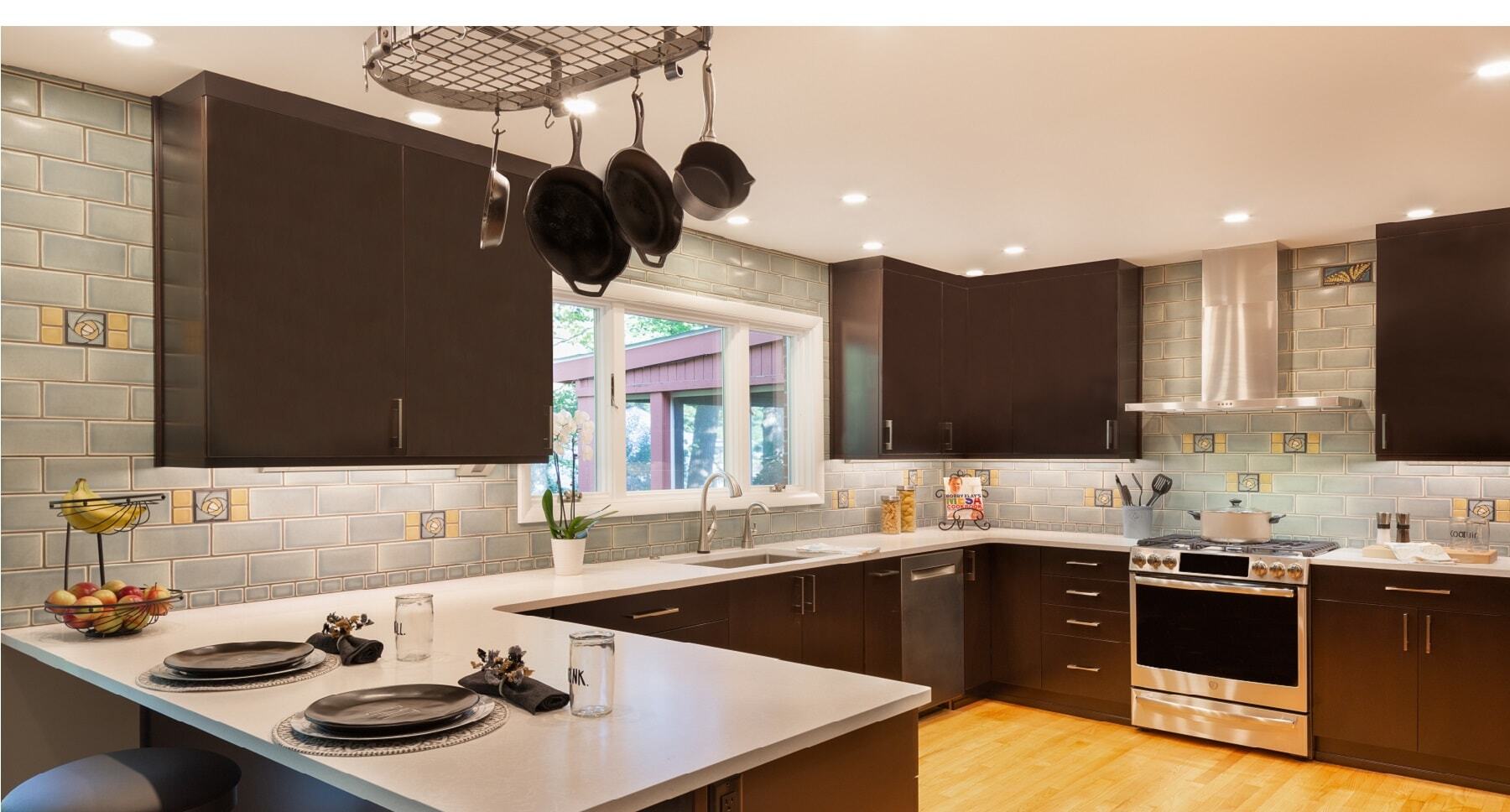 Top Kitchen Design Trends to Refresh Your Space
Start your dream home today!
Top Kitchen Design Trends to Refresh Your Space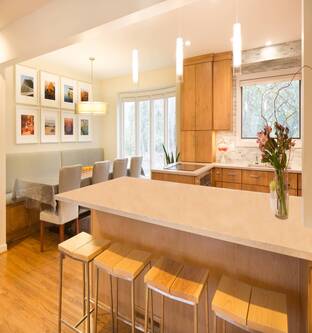 Are you thinking about upgrading or refreshing your kitchen?
Do you want to attempt to remodel your kitchen entirely, or add some modern finishes or more storage for a more efficient look and feel? Whichever you choose, the possibilities are endless!
The kitchen is the heart of your home, and where you likely spend a lot of time with your friends and family. You want this space to be warm and inviting, but also function the way you need it to for cooking, baking, and more.
Here's the top kitchen design trends we've seen so far in 2019:
Concealed storage – Consider a cabinet door storage rack (perfect for small items like spices or measuring cups), an in-drawer knife block, a pull-out pan rack, and swing-out corner cupboards when you upgrade your kitchen this year. These more modern storage ideas will save you space and make it easier for you to cook up a great meal for your family!
Pewter and gunmetal hardware – Pewter and gunmetal finishes are not as harsh as matte black or as traditional as brass or gold, but still stand out and give your kitchen a unique look.
Open shelving – Think about replacing standard upper cabinets with metal, wood, or glass shelving. This style is popular in retail spaces and when designed properly, can really make your space stand out. This is perfect for those of us with fine china to display!
Vintage elements – Traditional elements blend well with more modern design and experts have seen natural stone, hand wrapped rattan furniture, and vintage-inspired fixtures and lighting in more and more kitchens this year.
Hire Alpha Design + Build for Your New Kitchen Design in Ann Arbor and the Surrounding Communities!
Whether your kitchen simply needs a new look, or you want to tear the walls down and start over, our interior designers can bring beauty and functionality into this key space. Maybe you're looking for low-maintenance flooring, upgraded countertops, or built-ins for added space. Many problems can be solved with the help of a new set of expert eyes. We're great with tight spaces and can help you envision a place you'll love and where memories are made.
A great kitchen begins with a great plan, and we have the knowledge and access to bring a world of exciting materials and fixtures to your door while helping you stick to a budget. Our process puts you first! Contact us today to set up a consultation, and start creating your dream home.