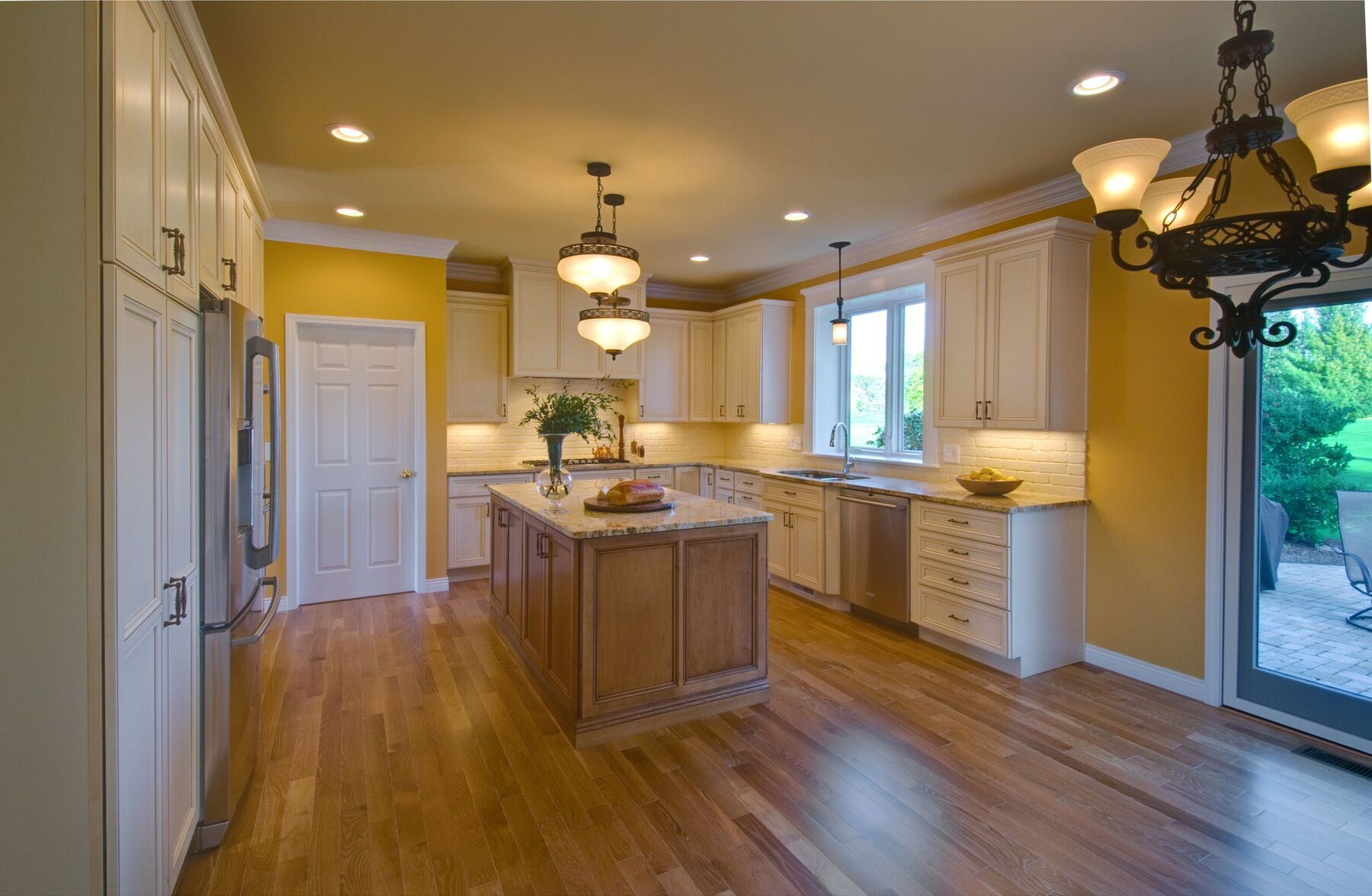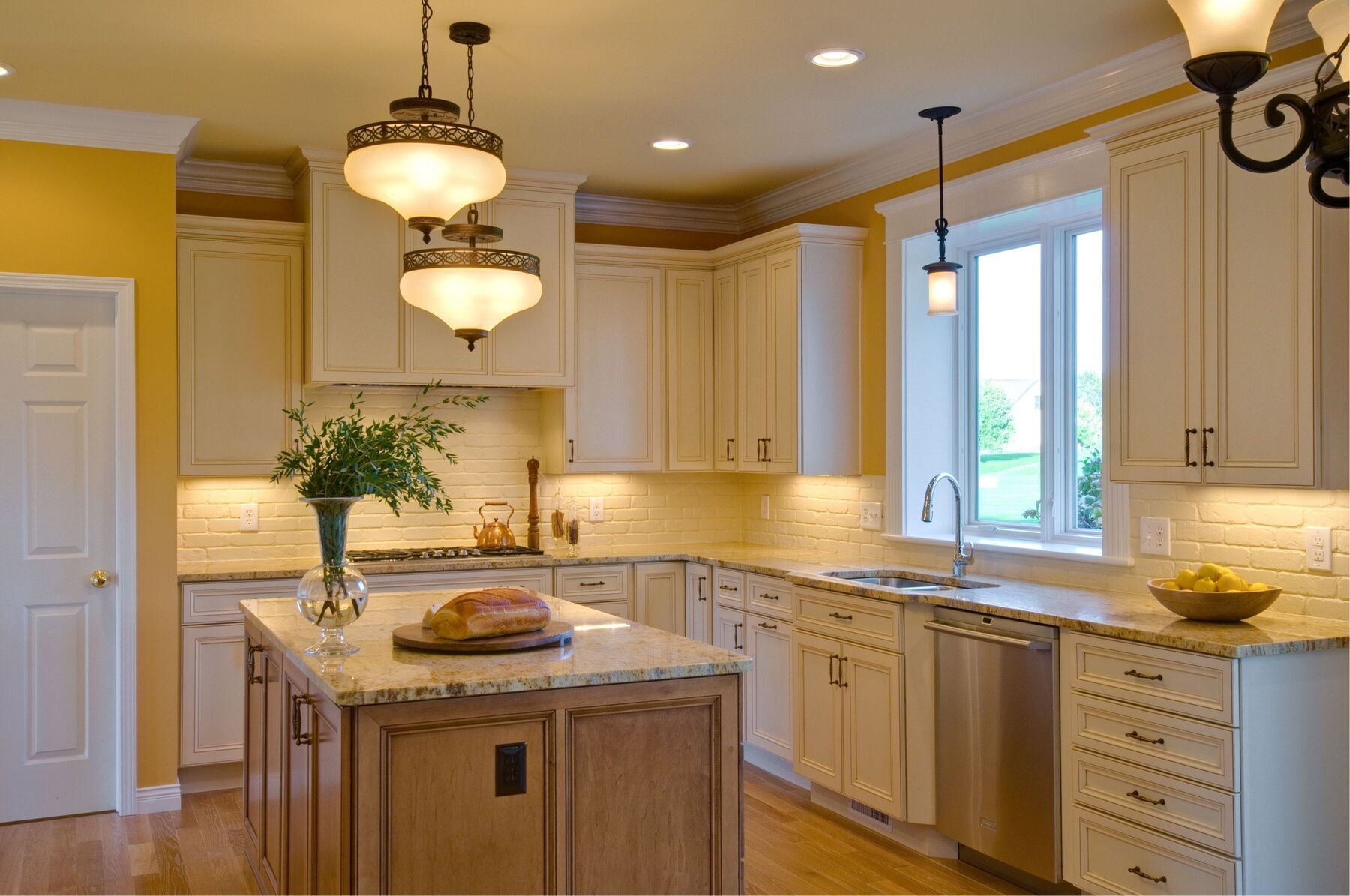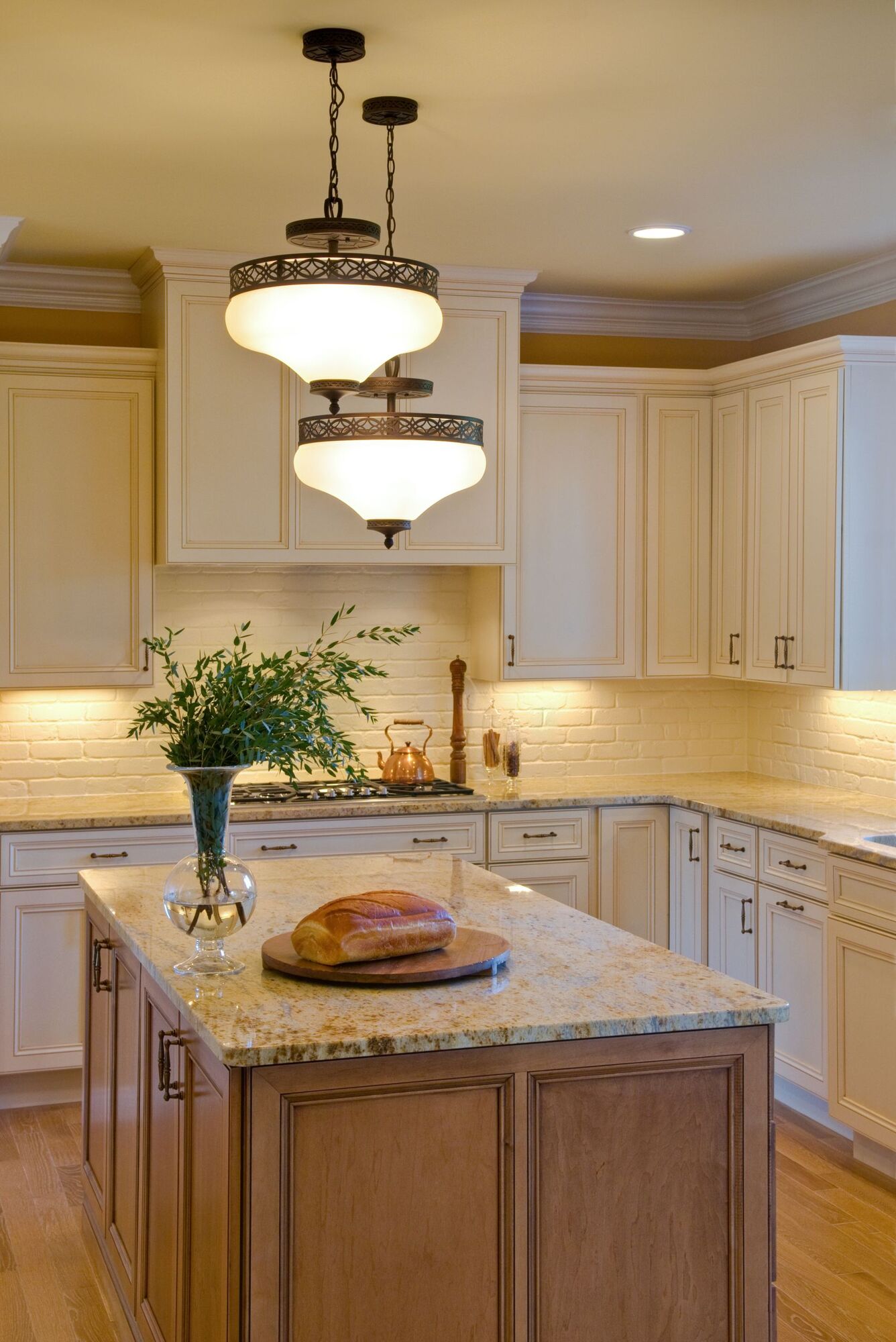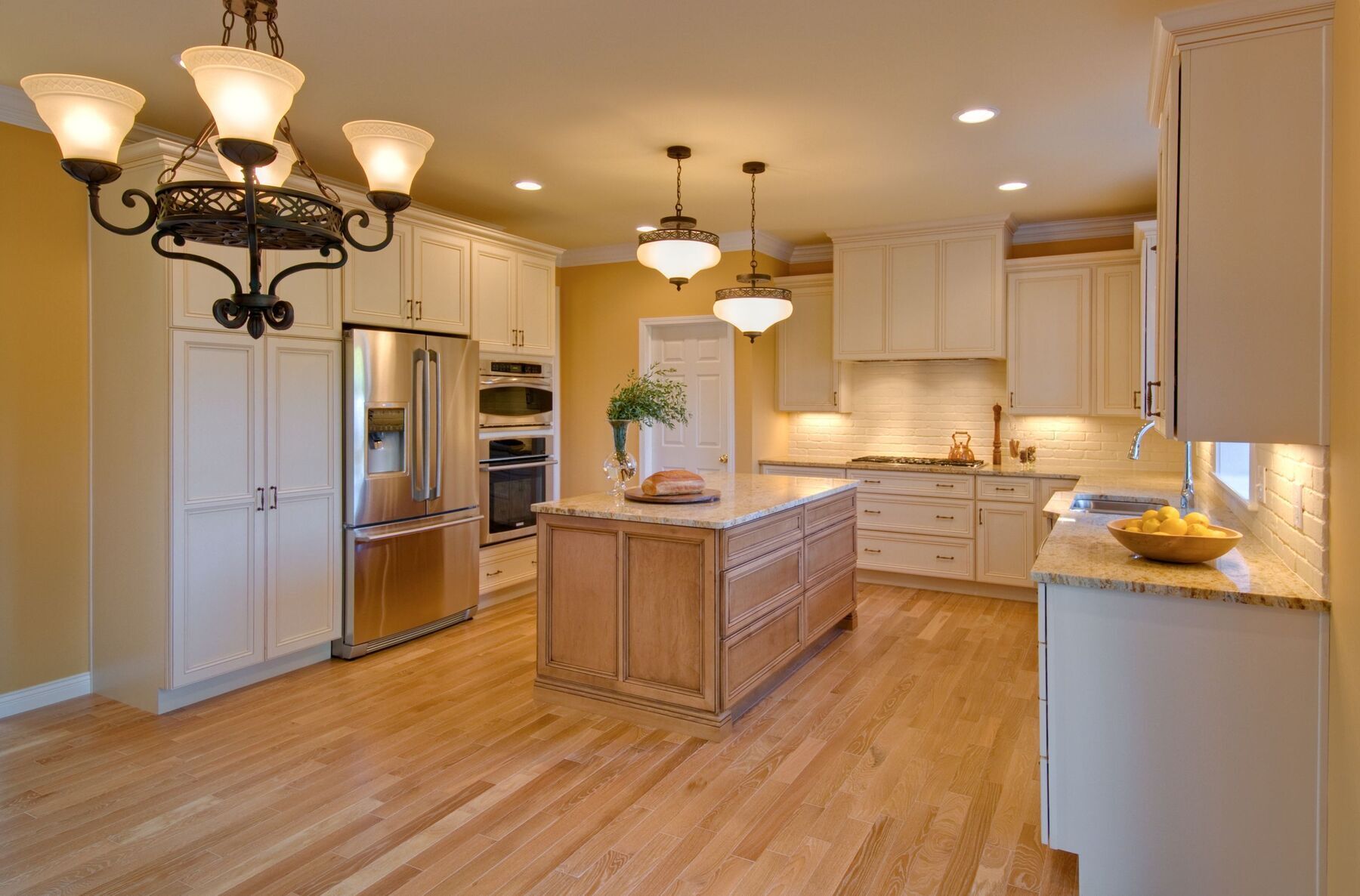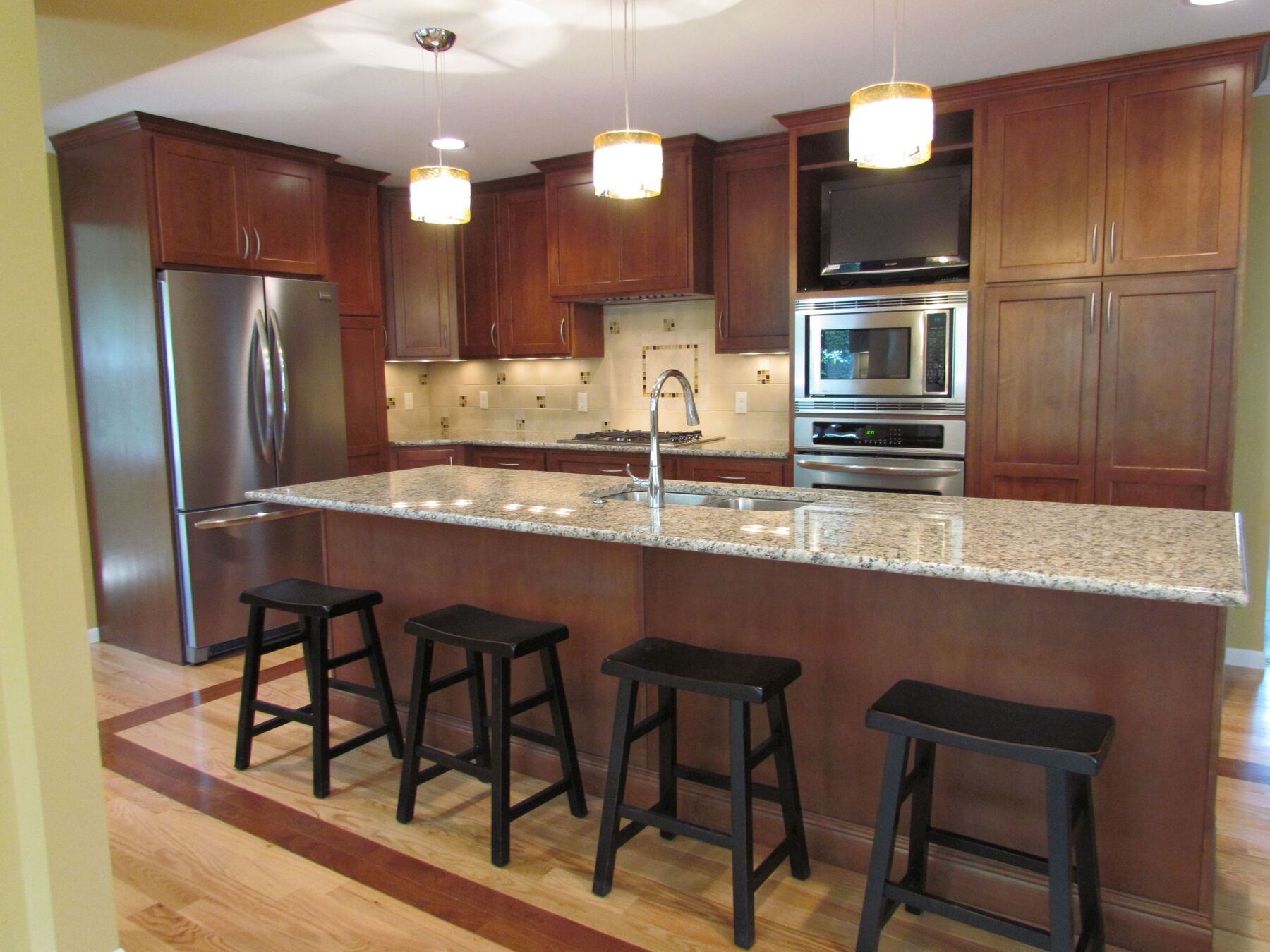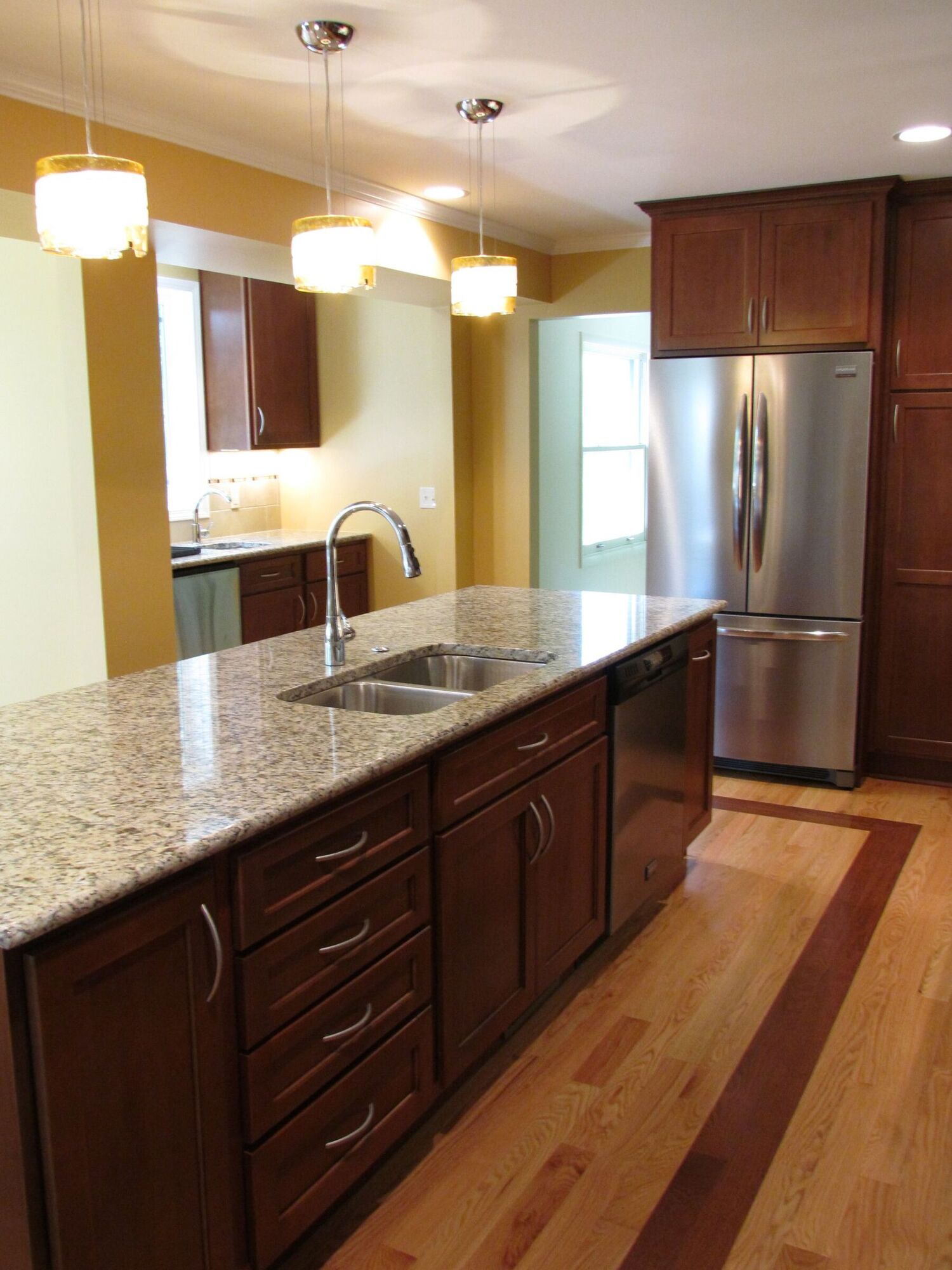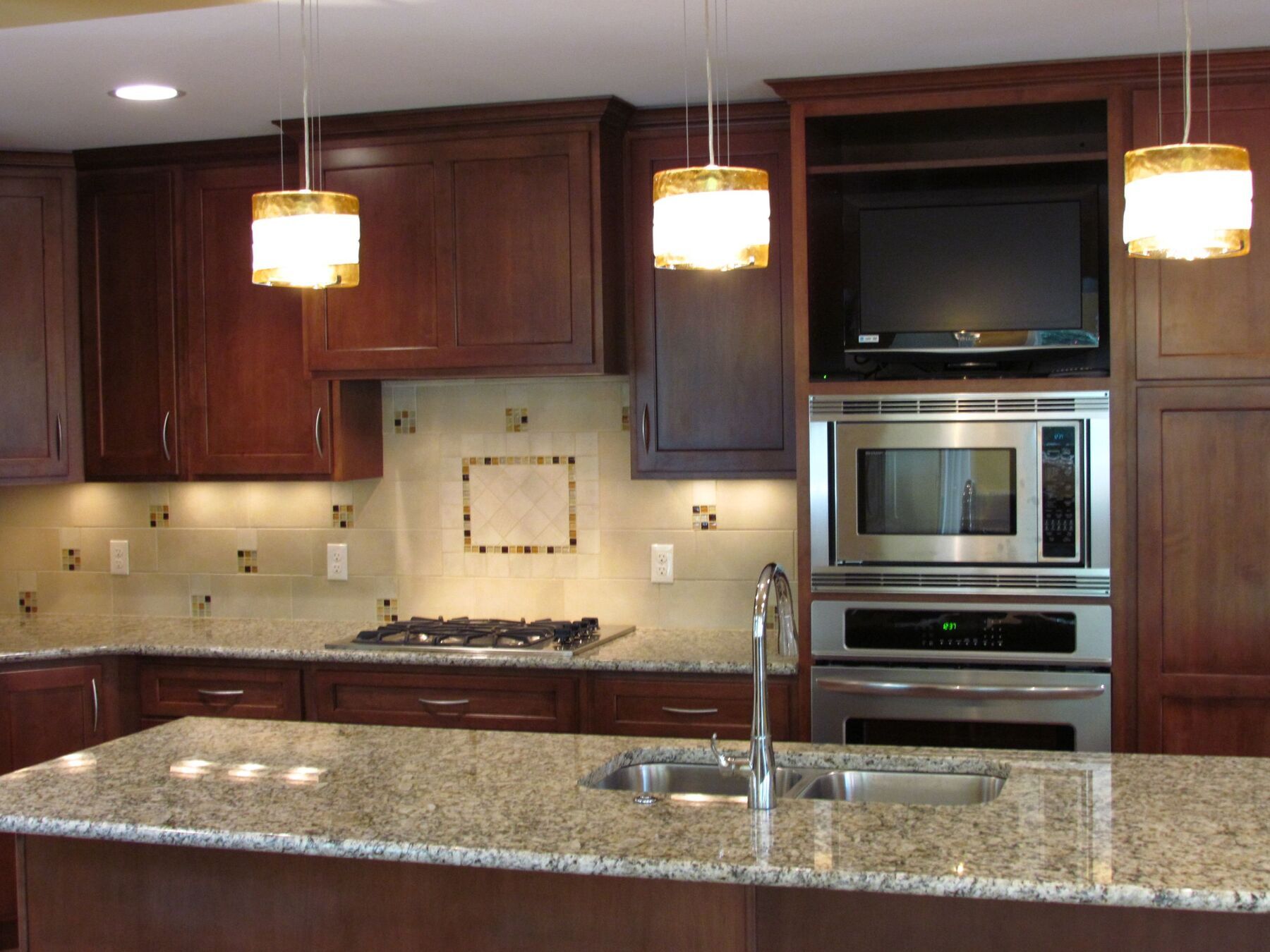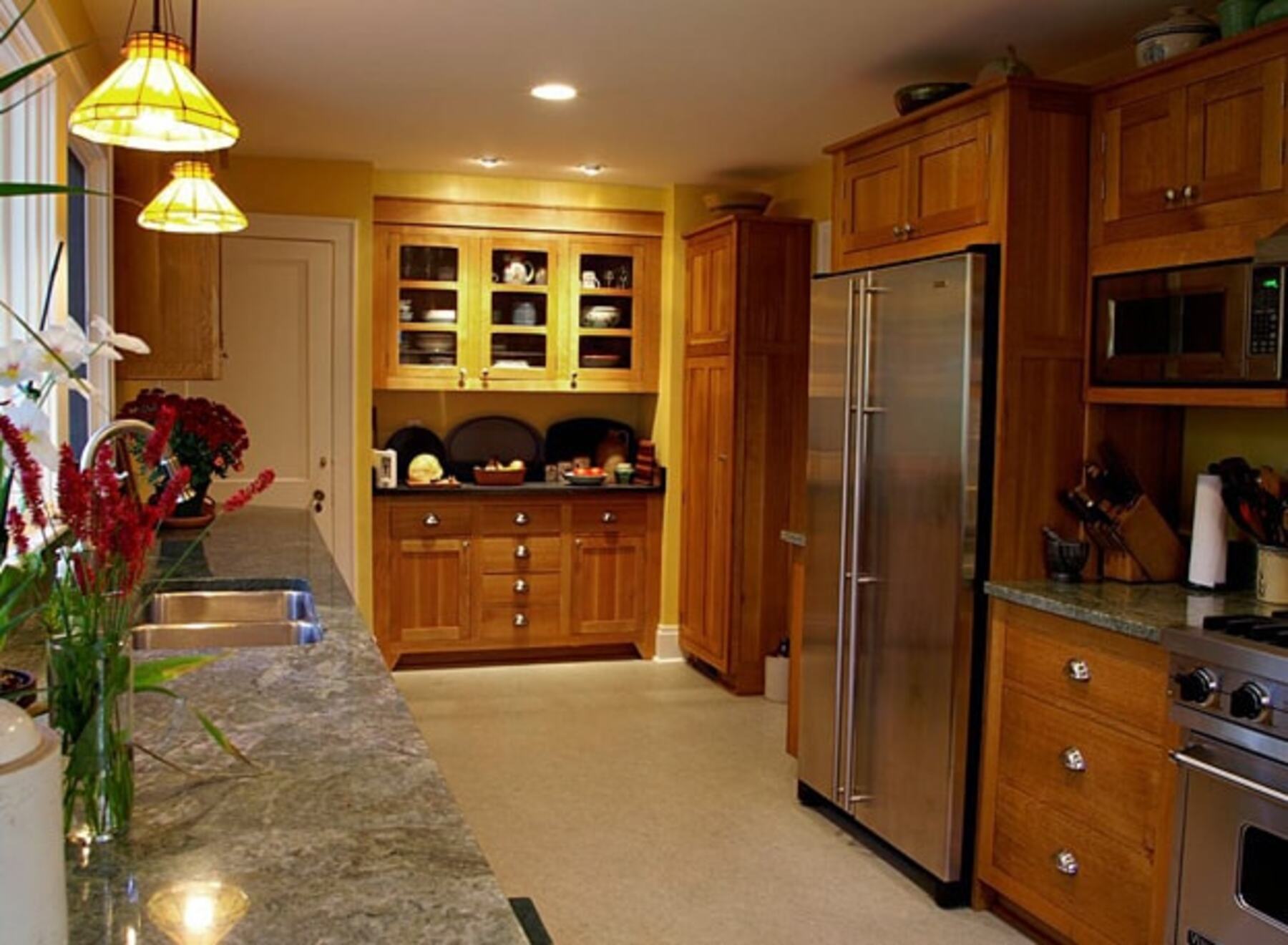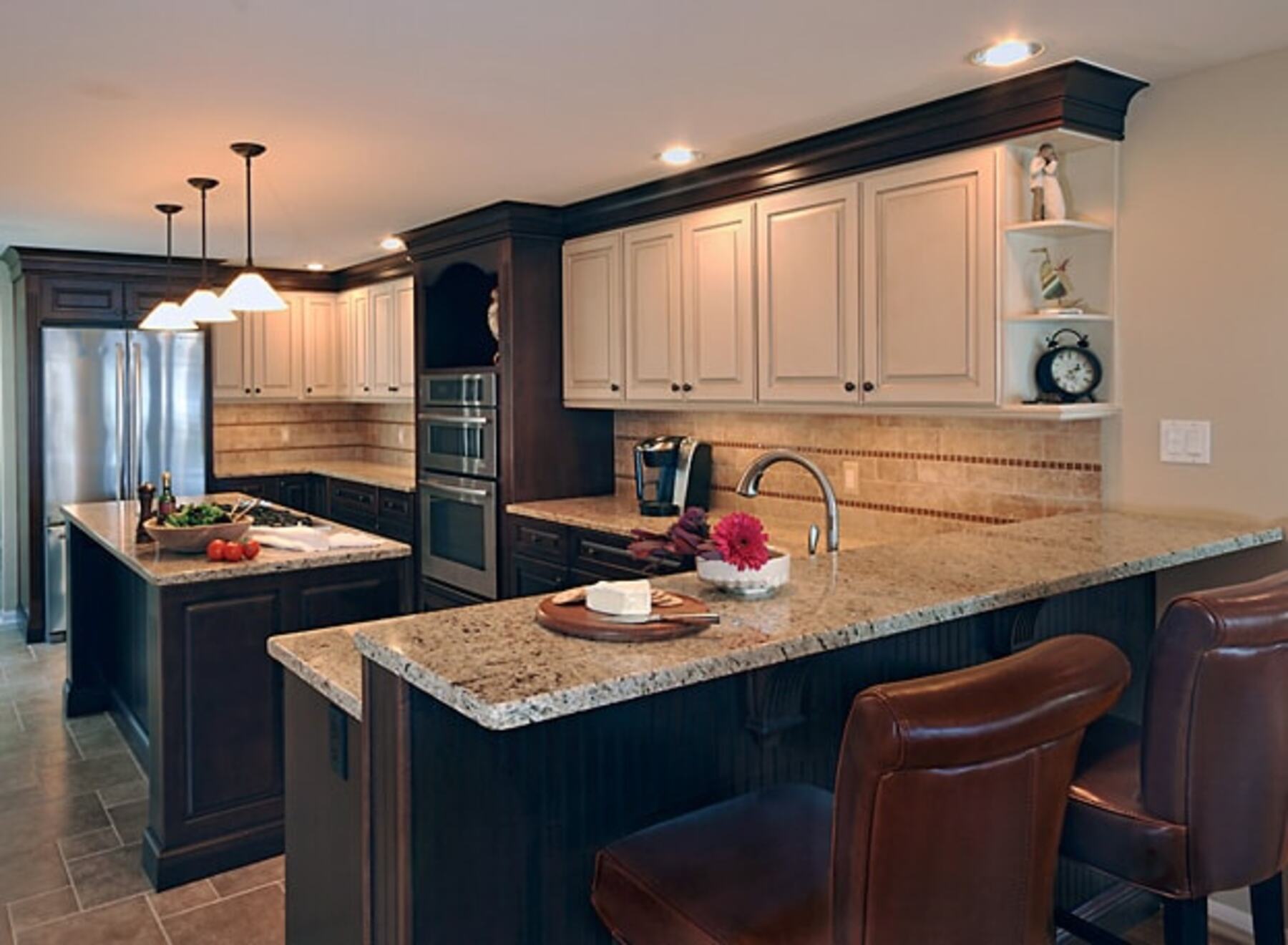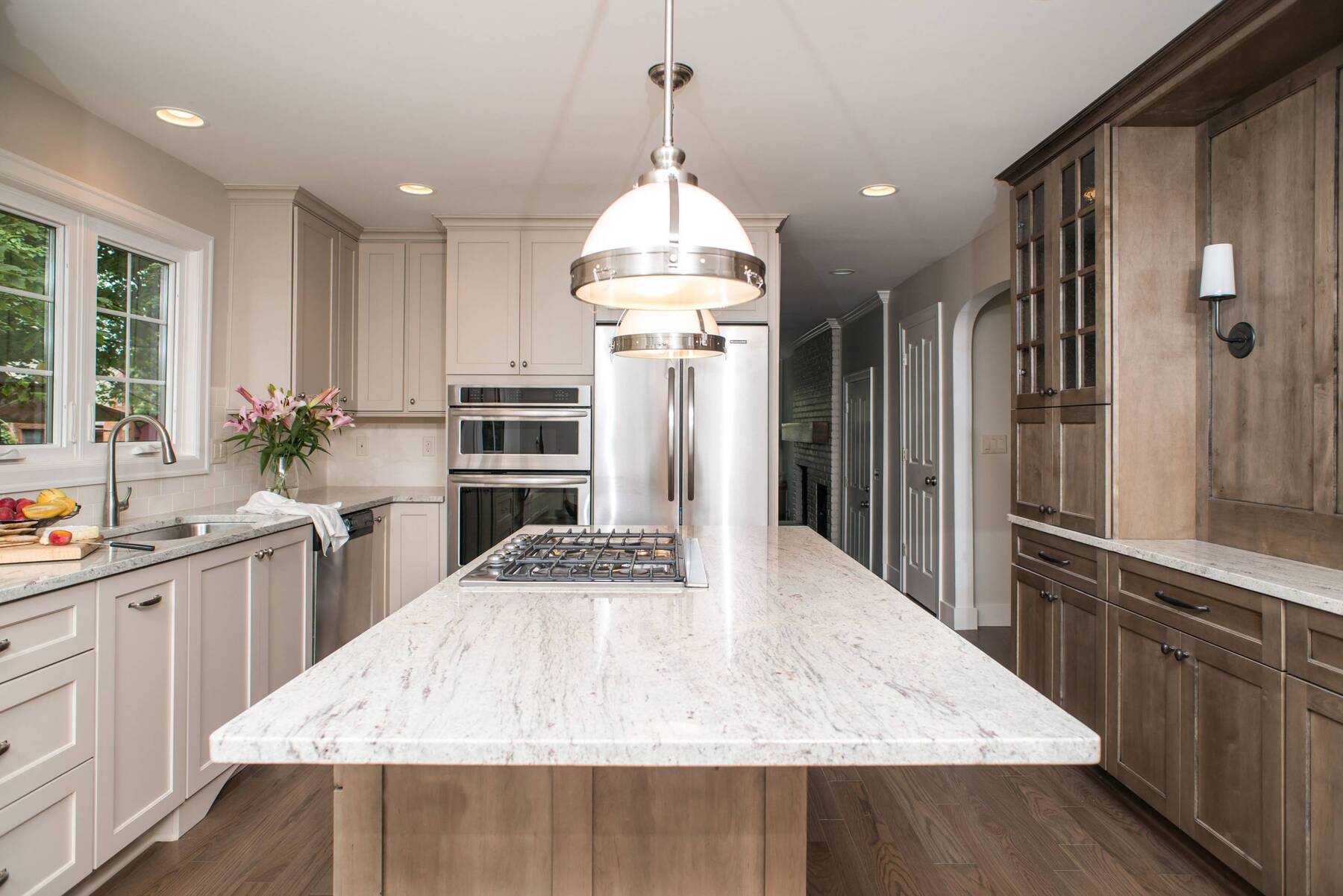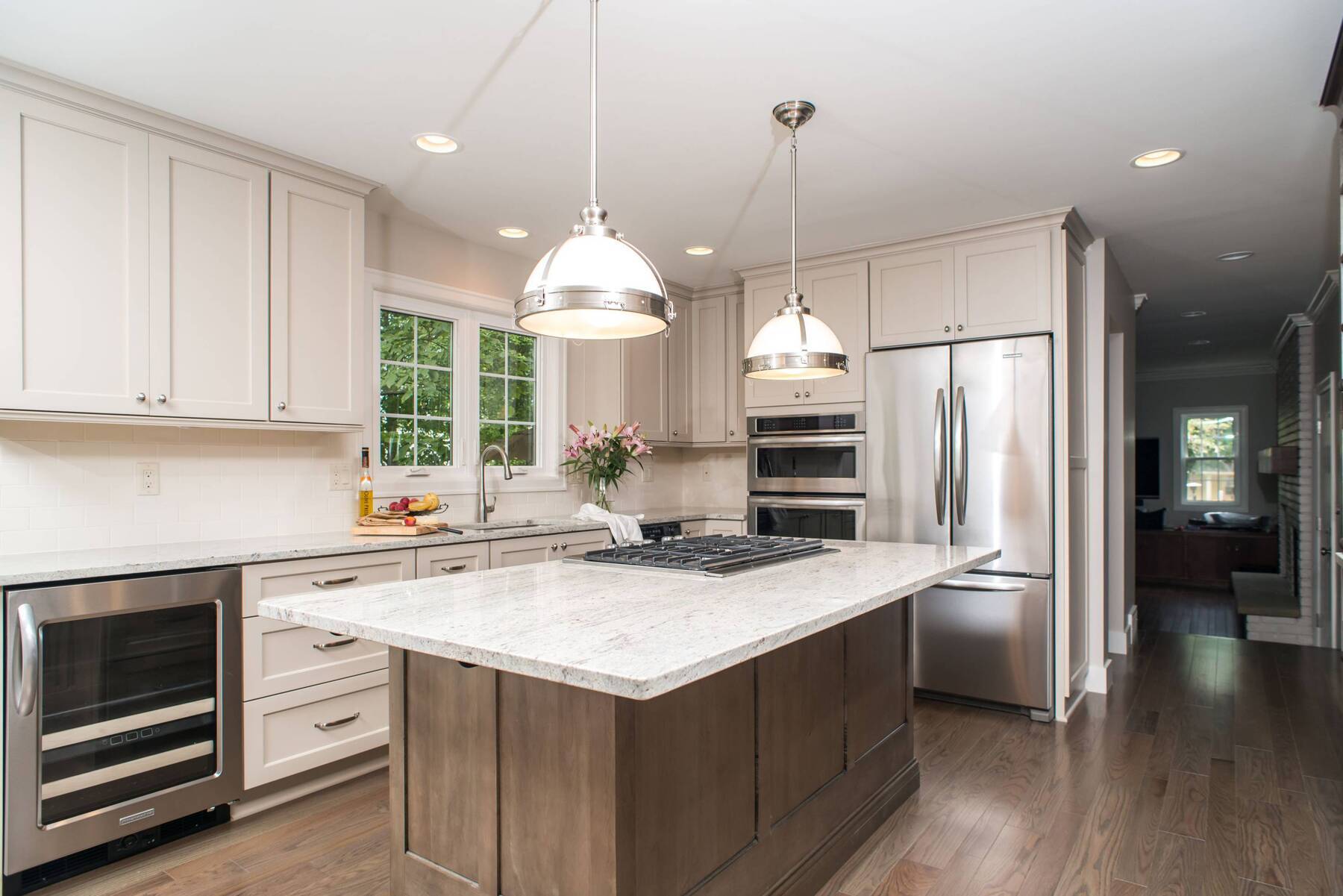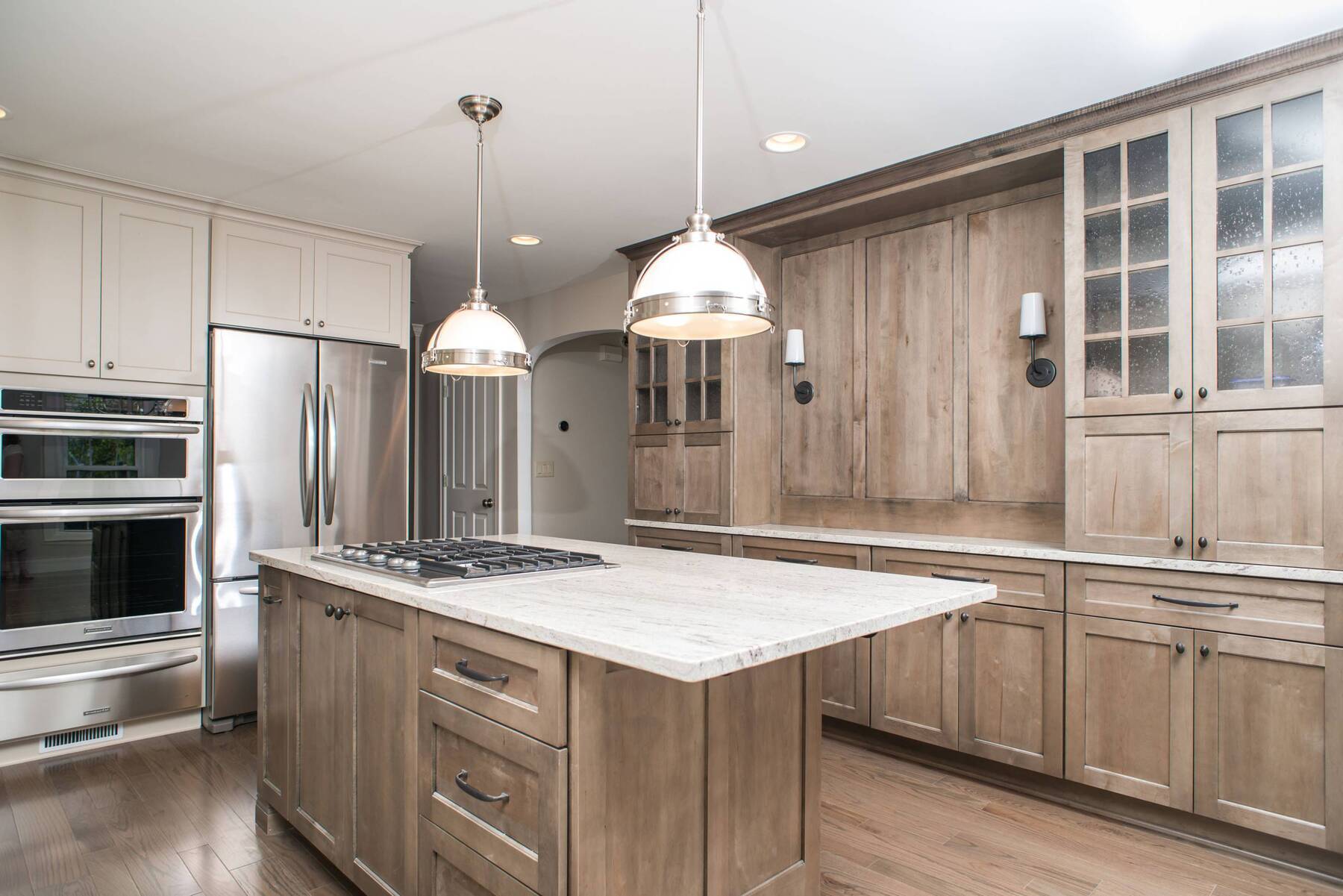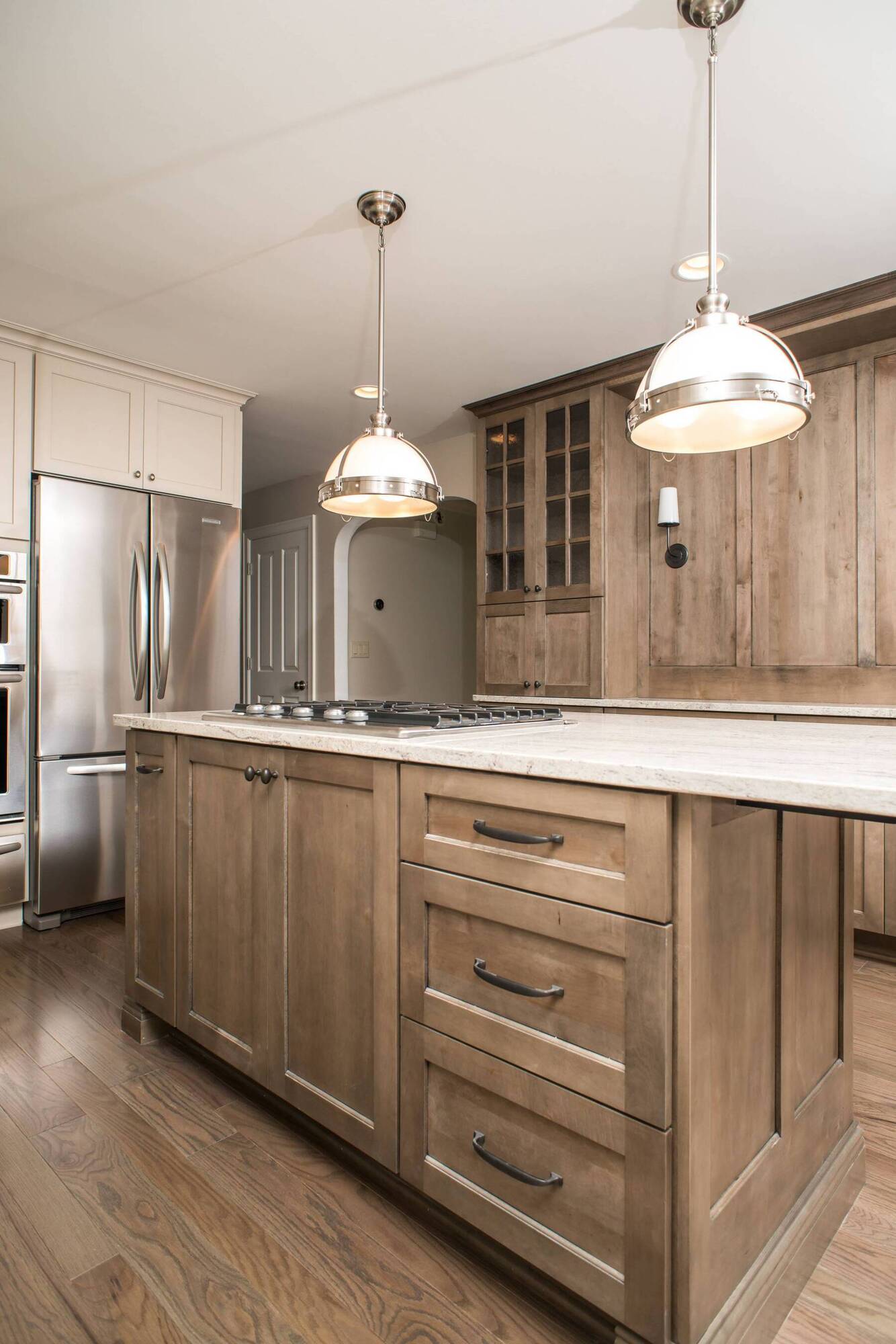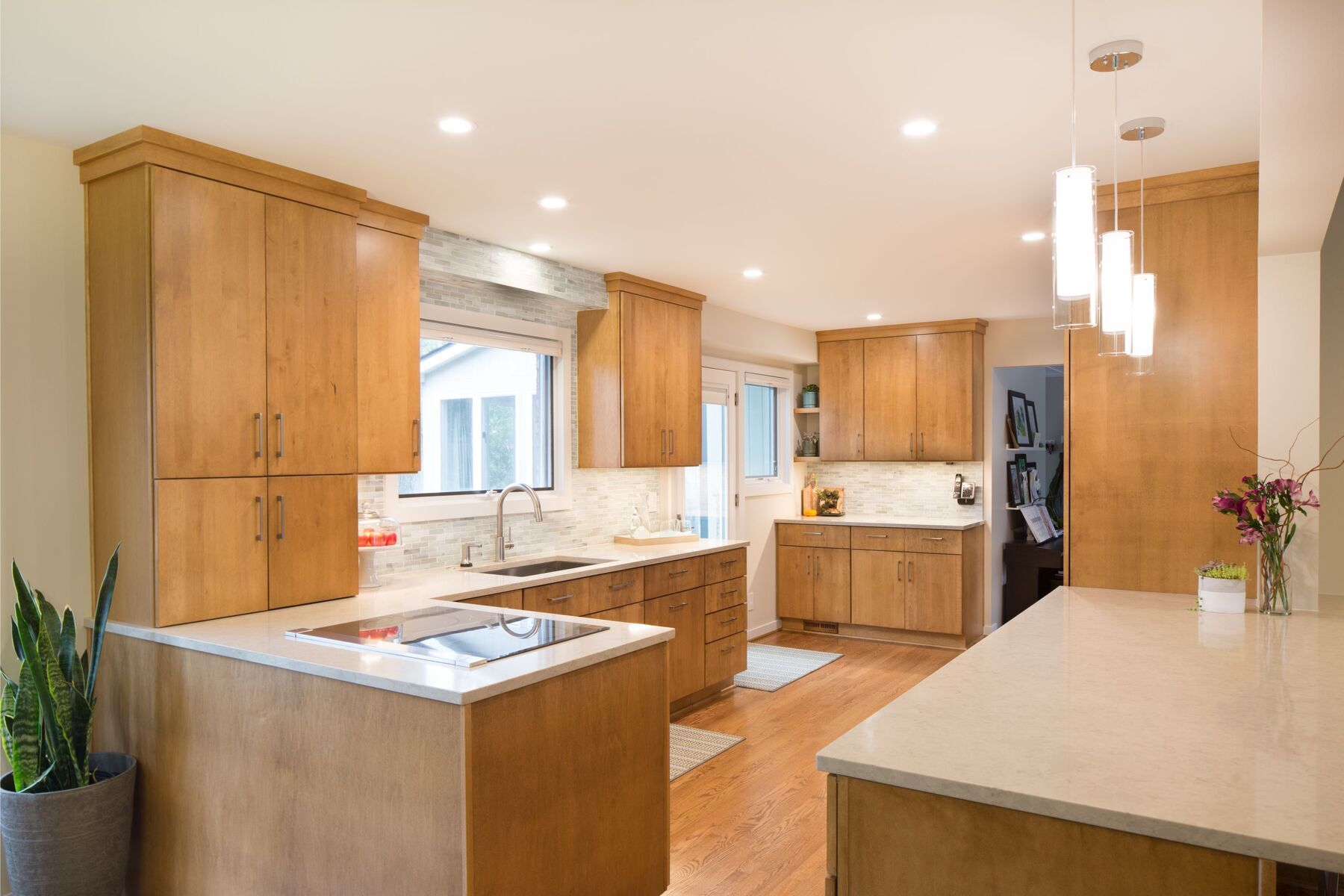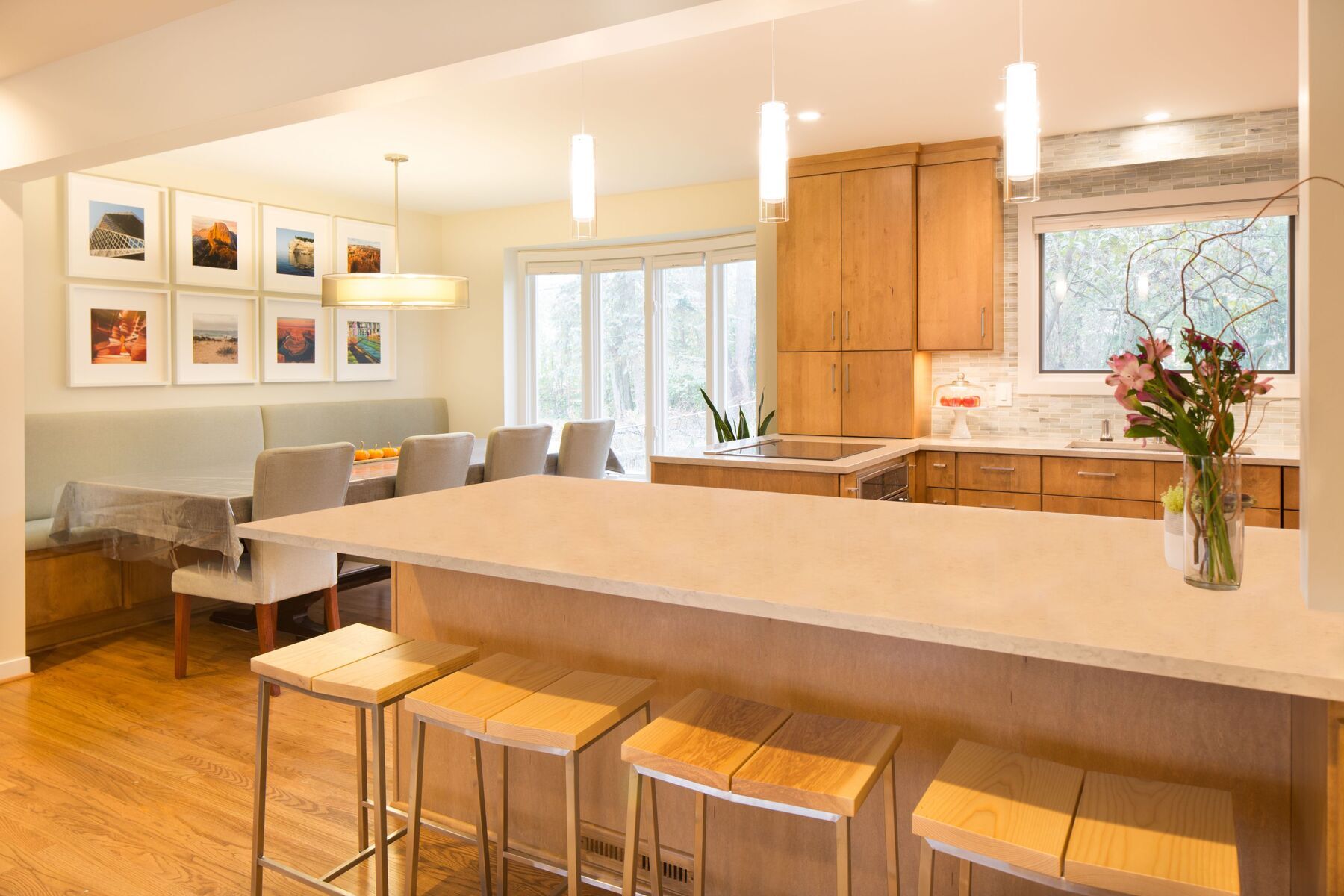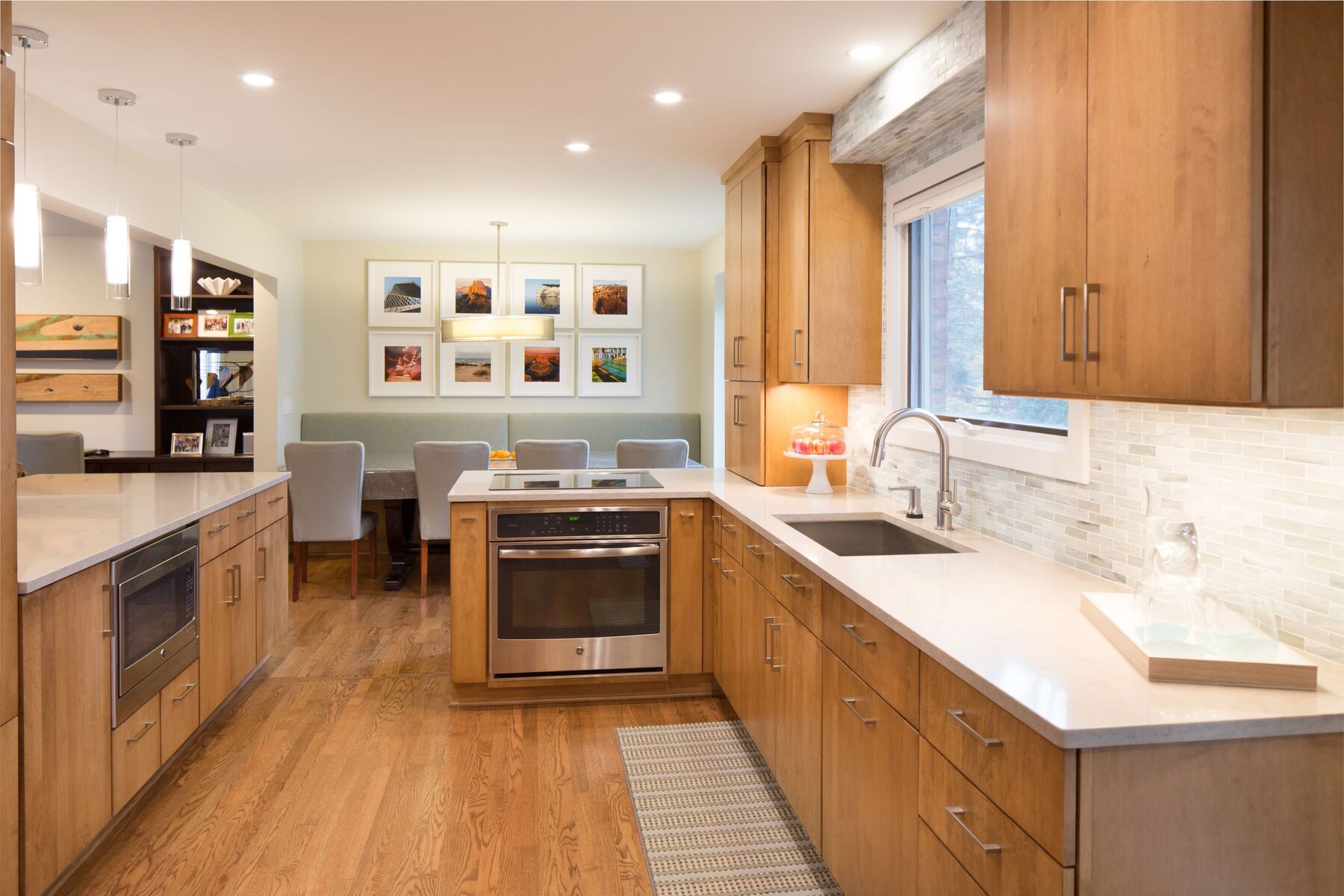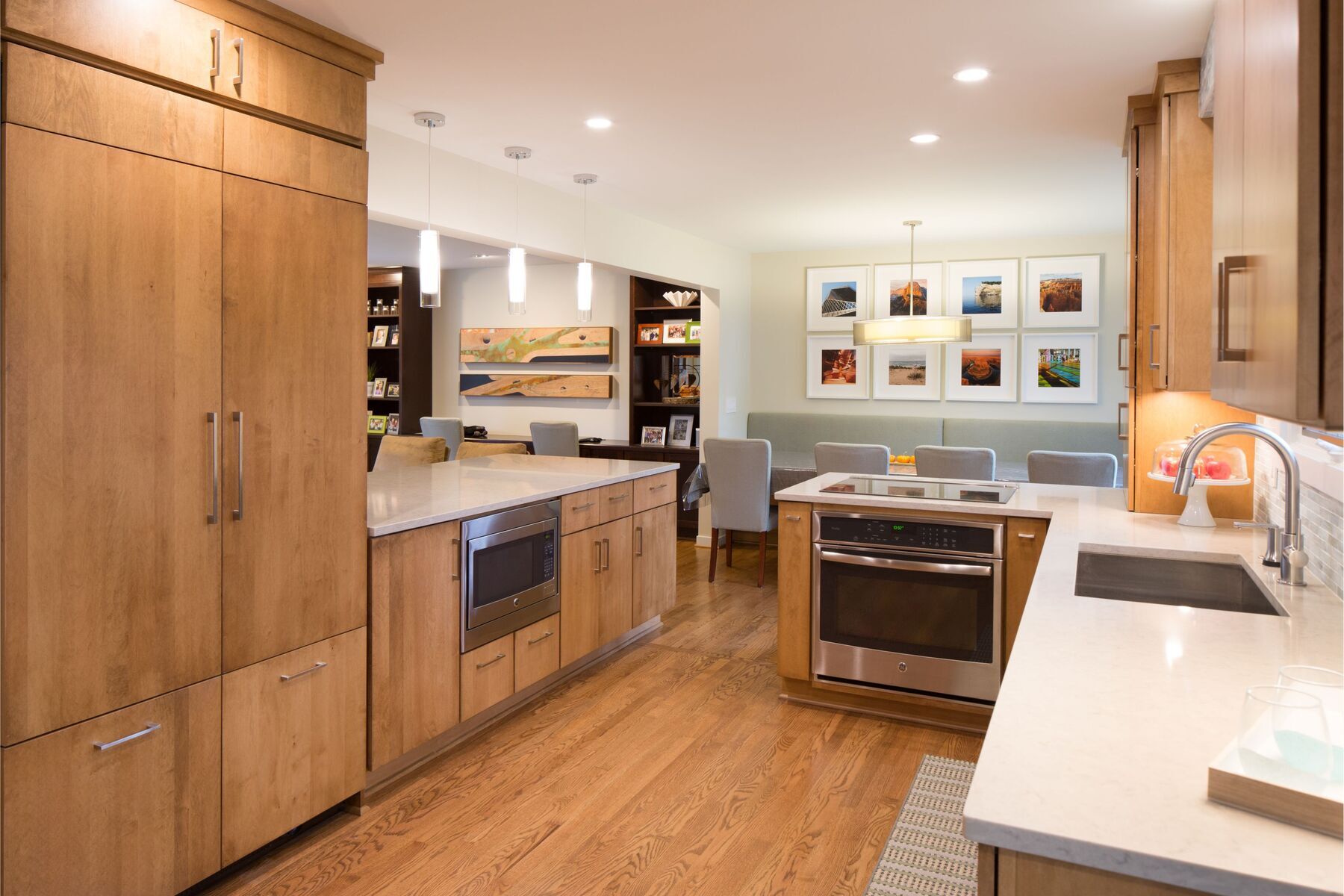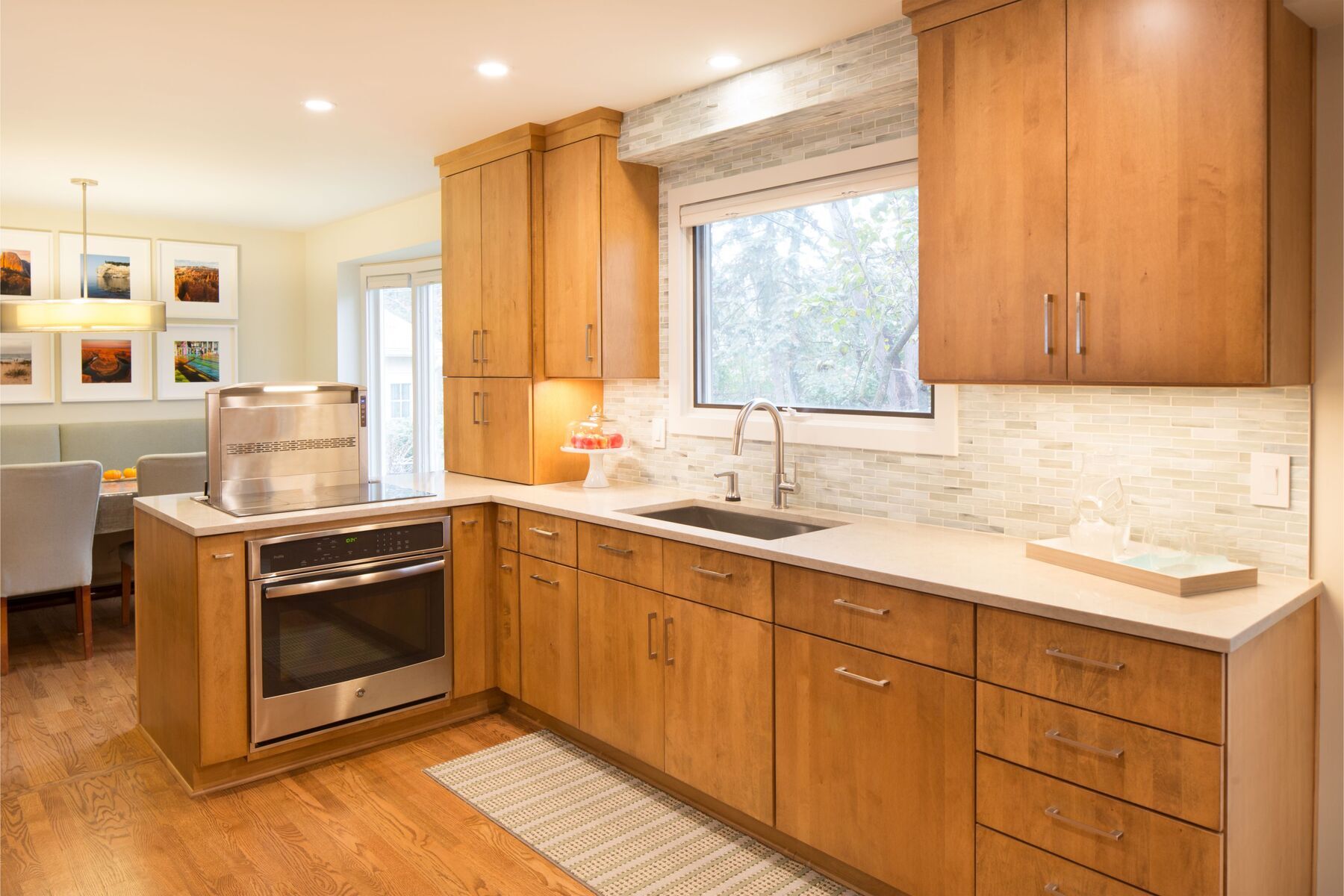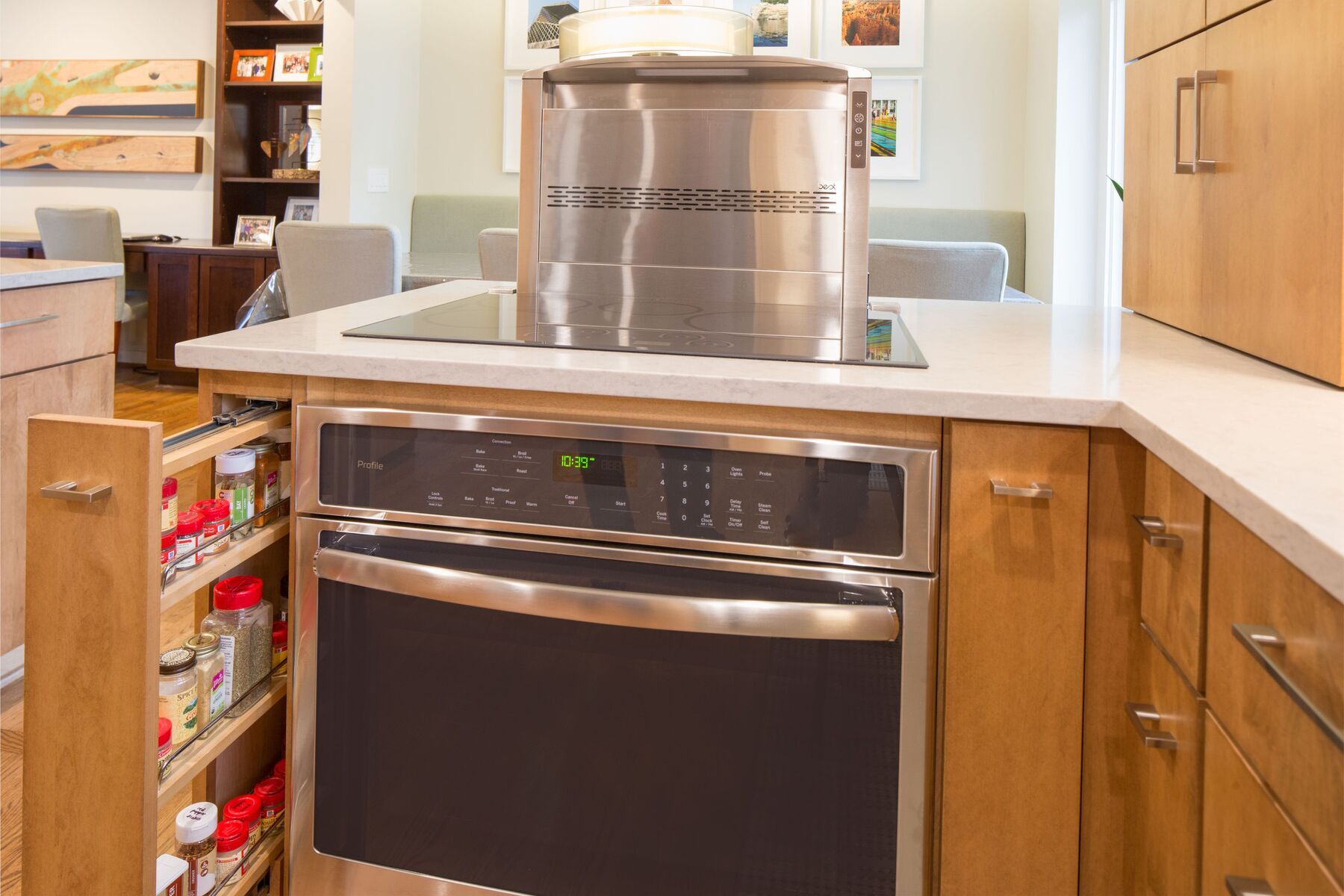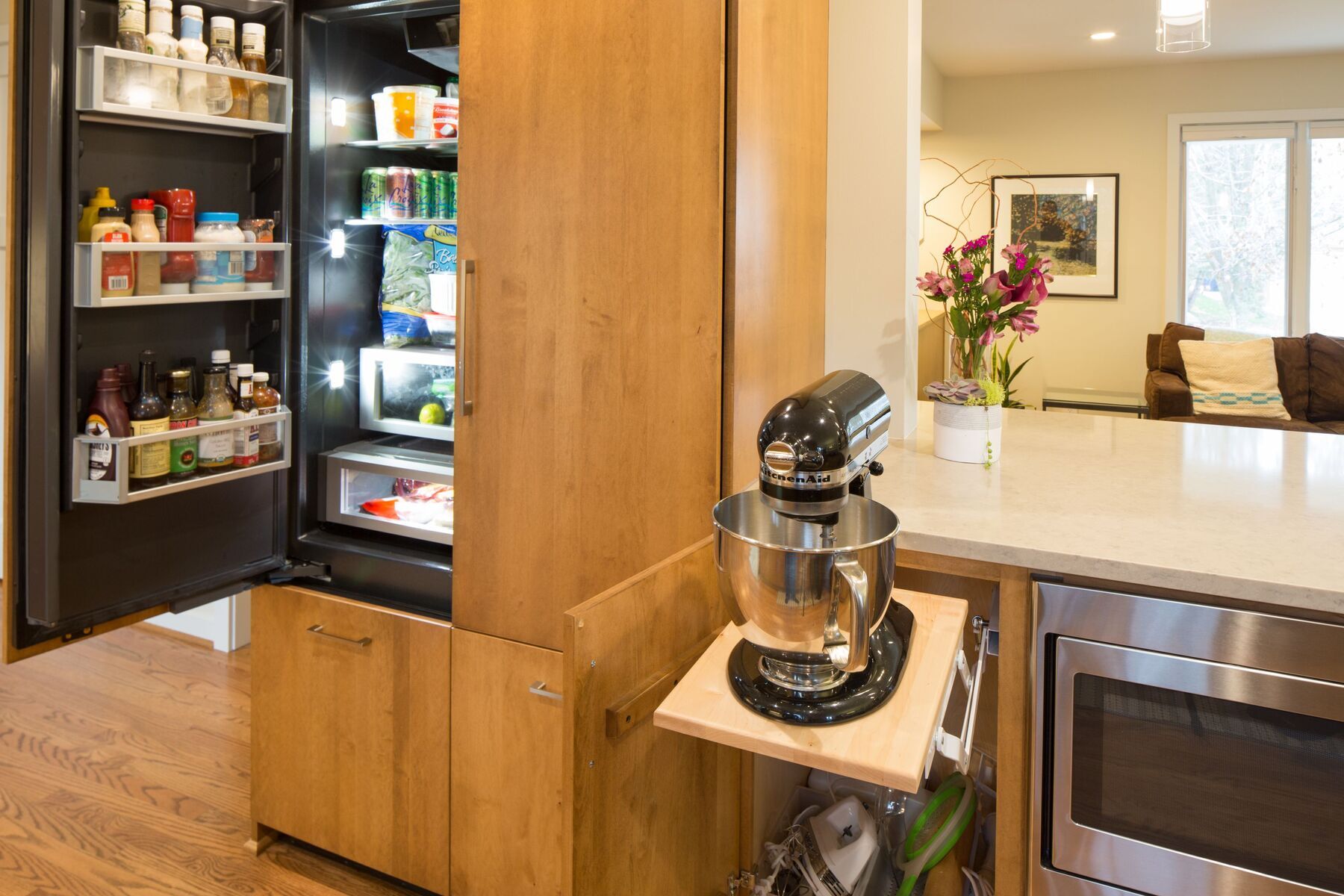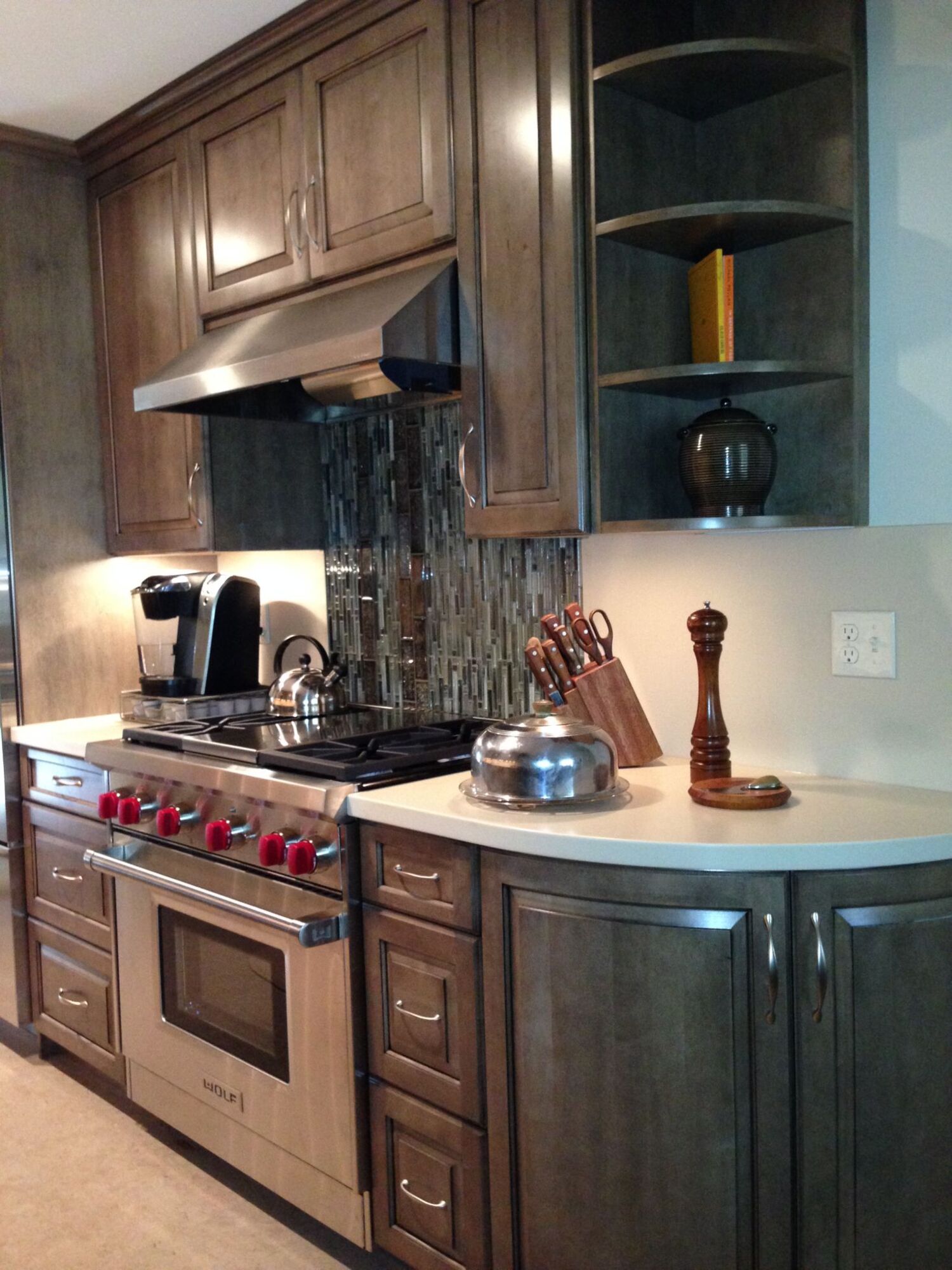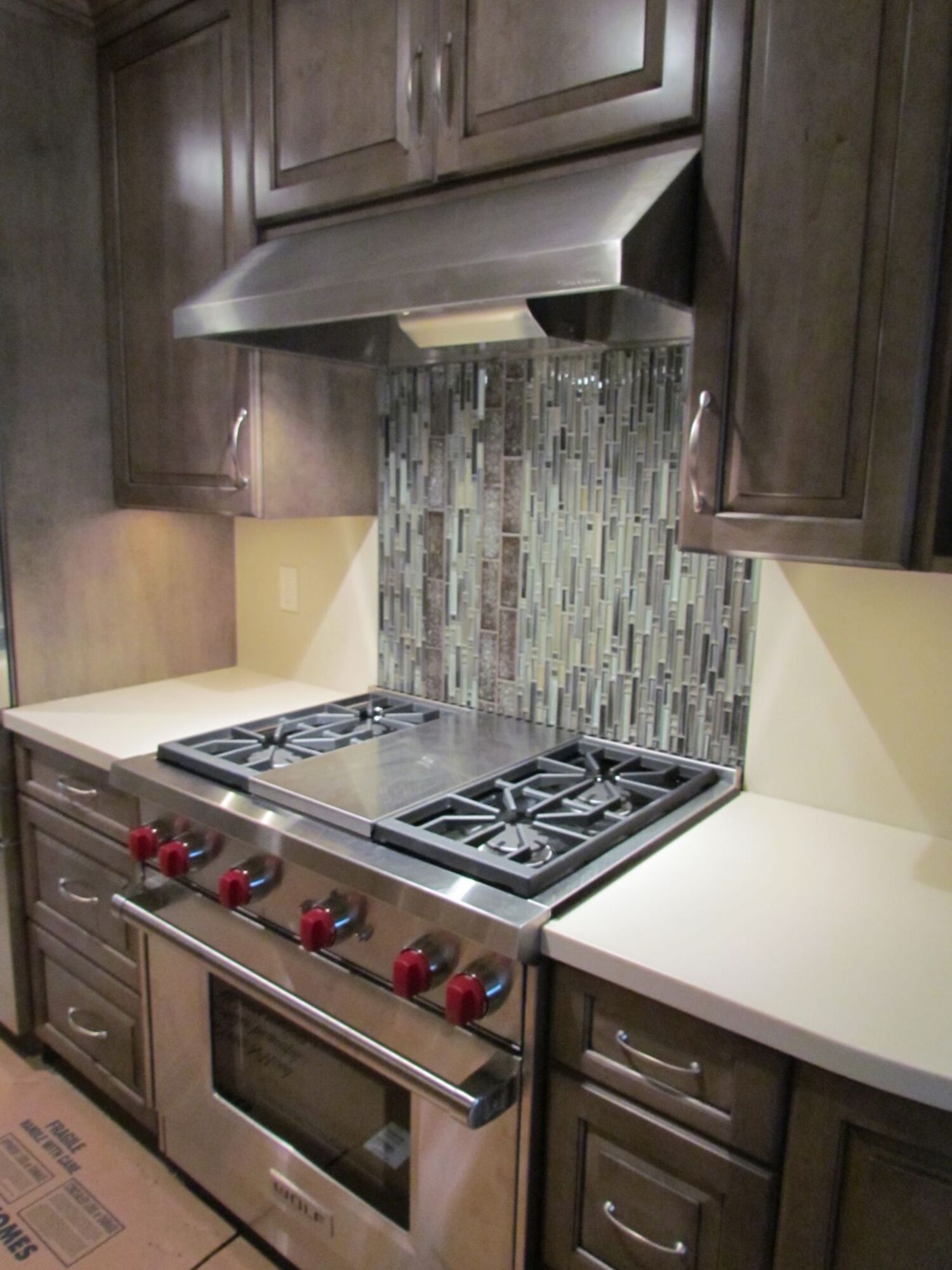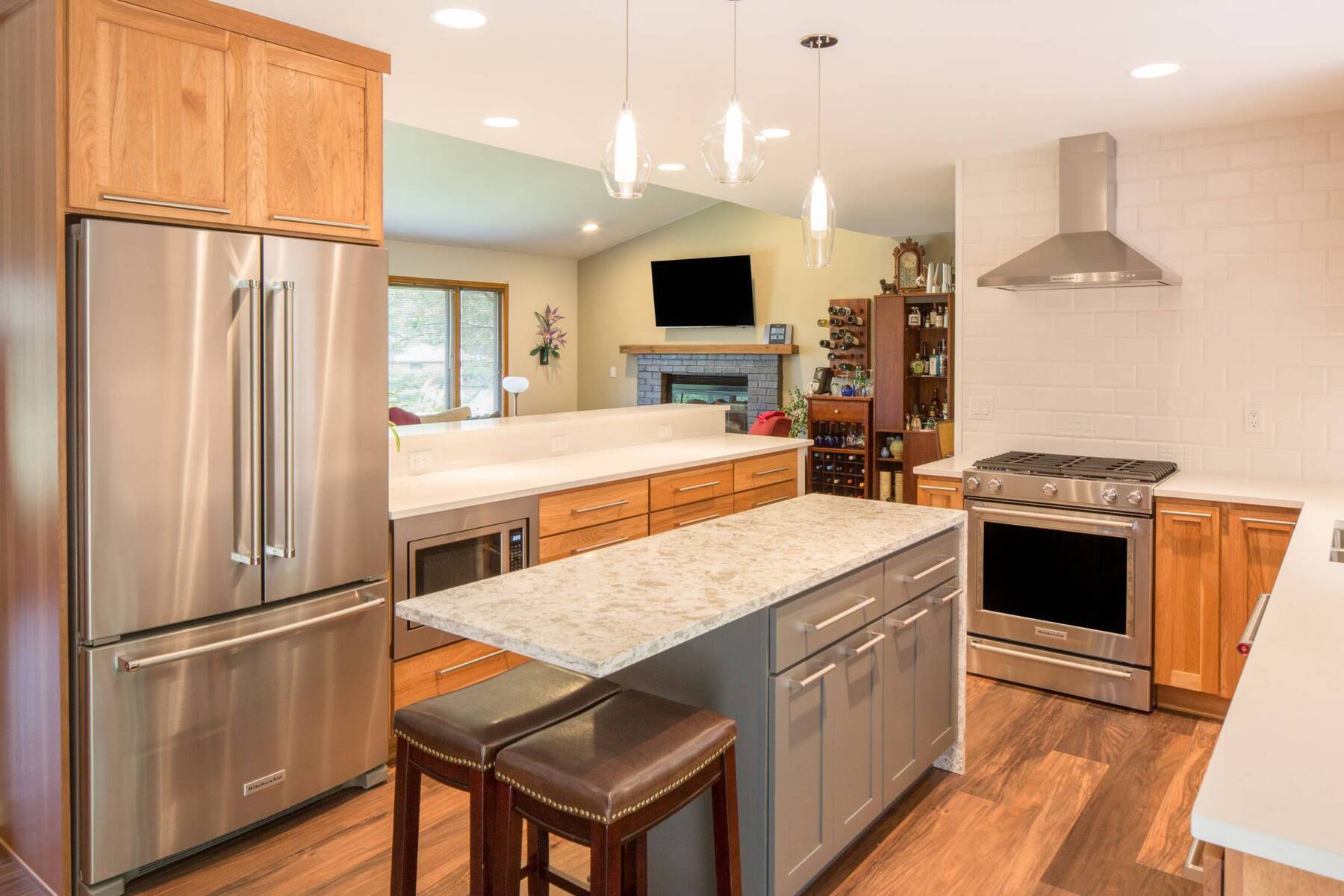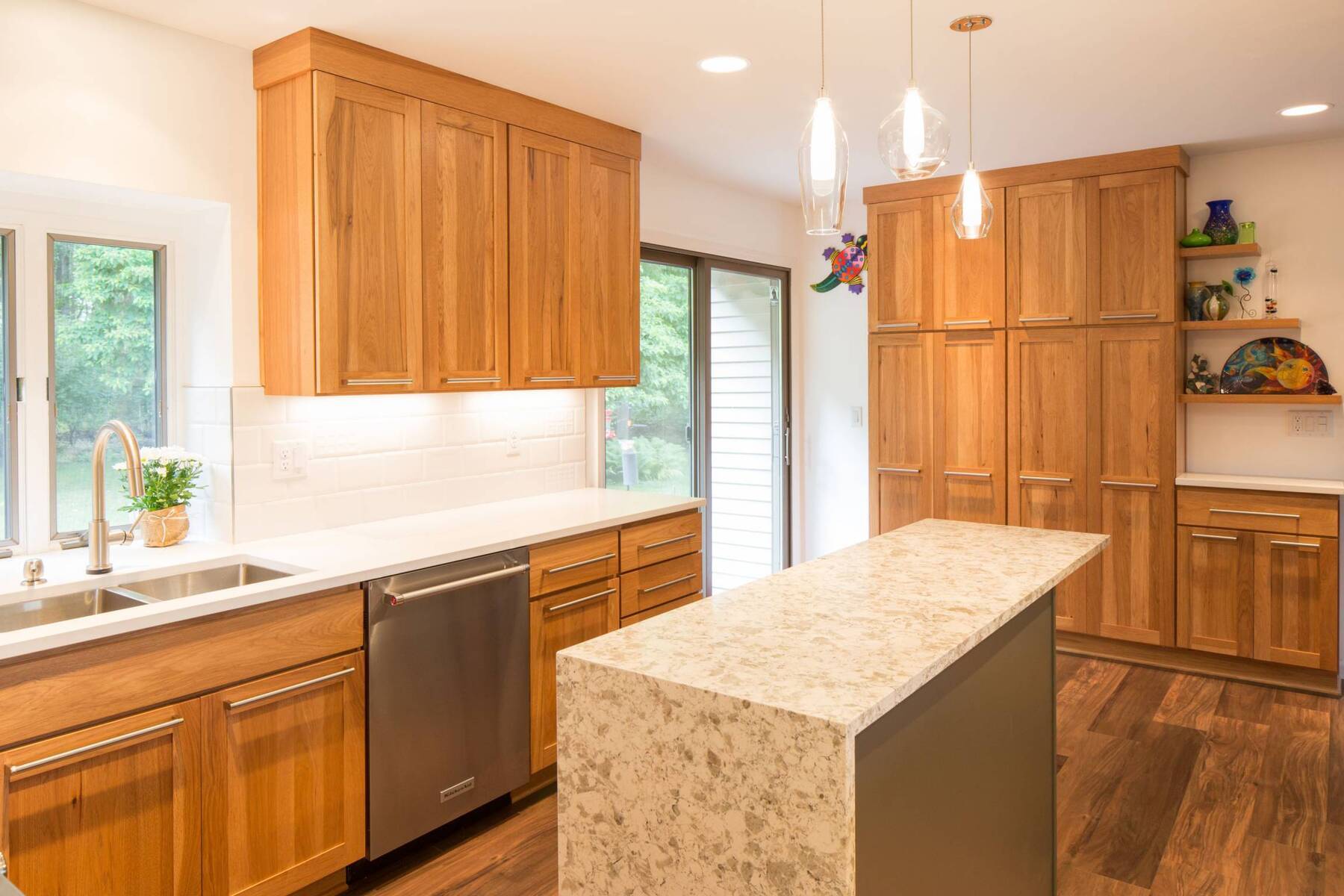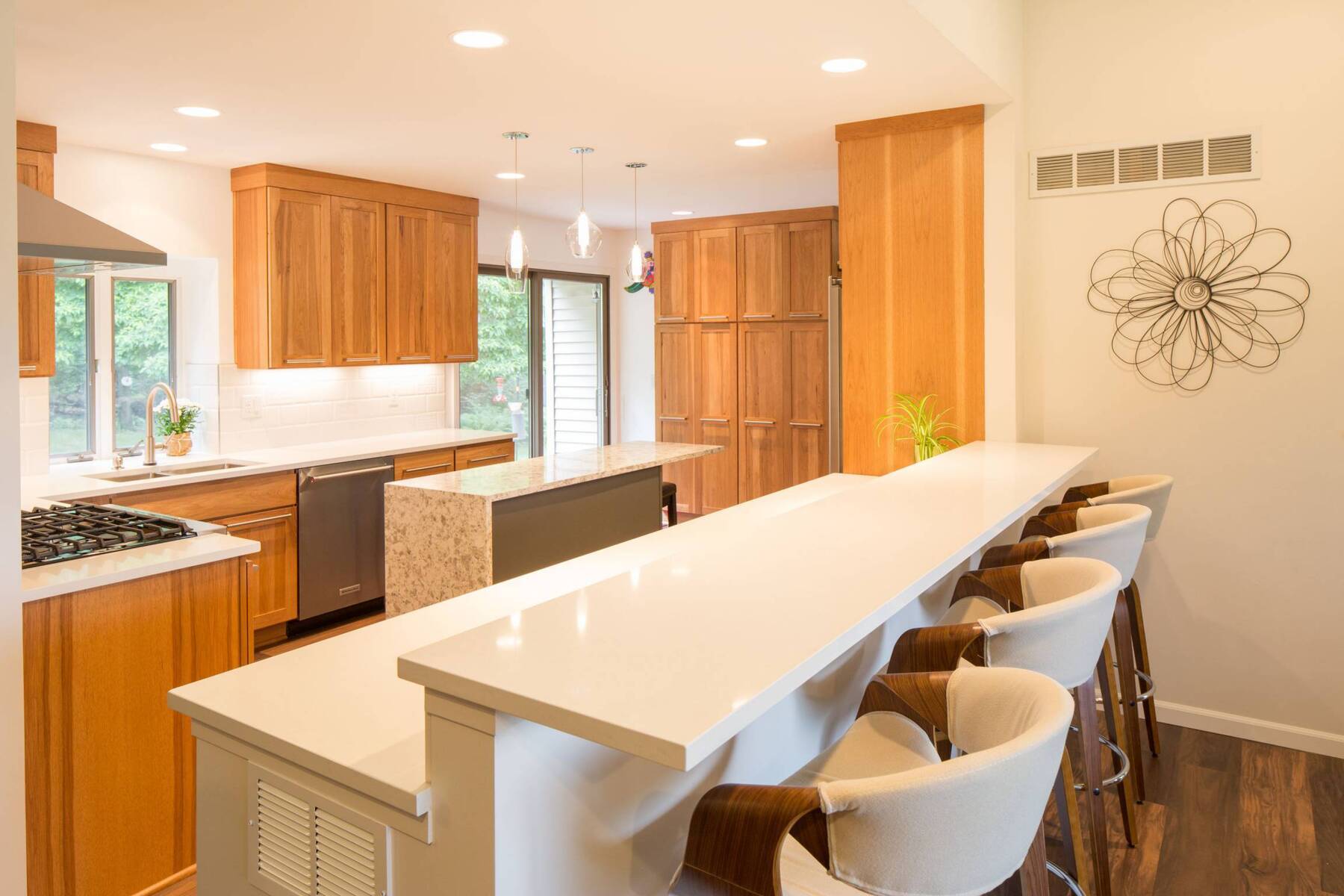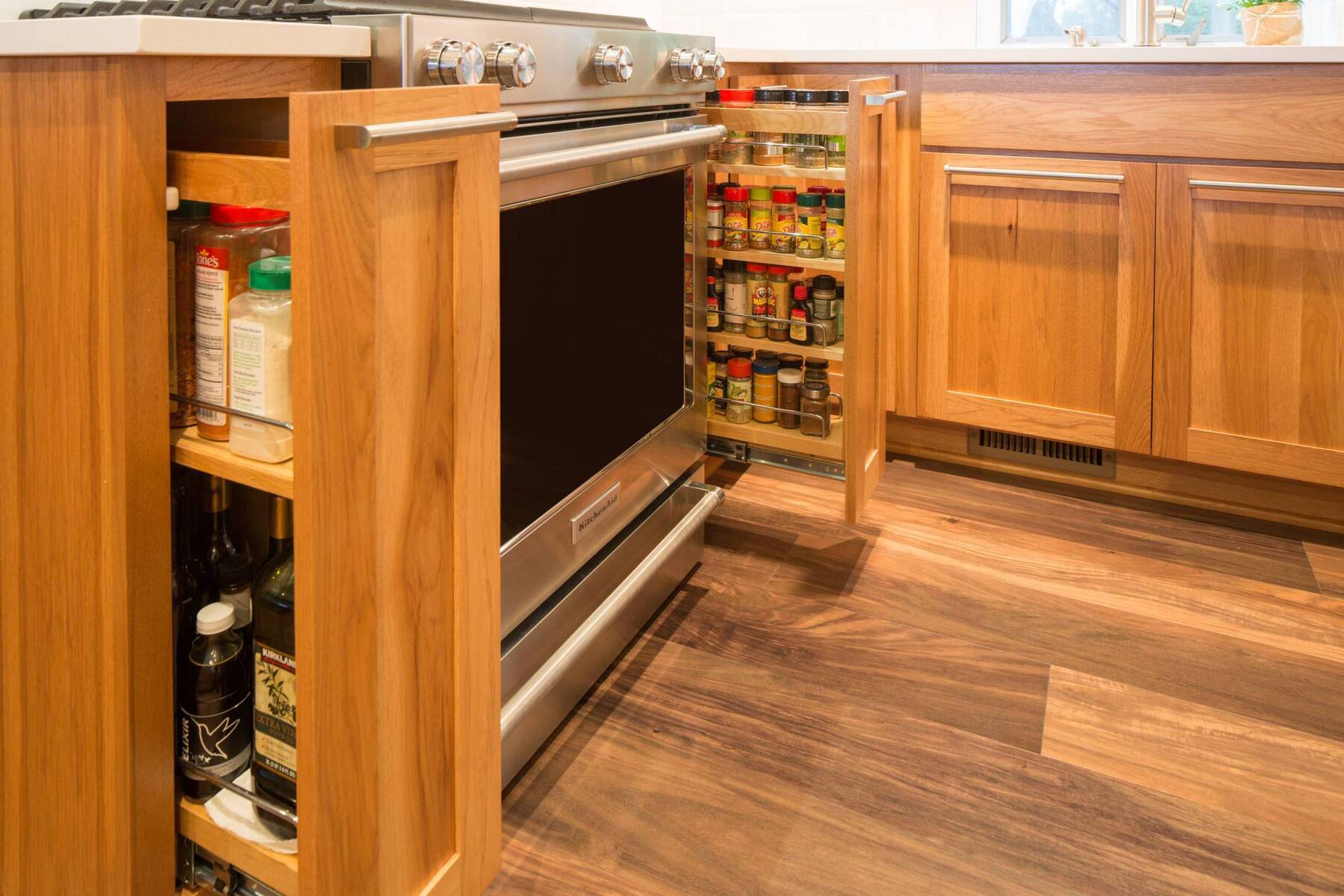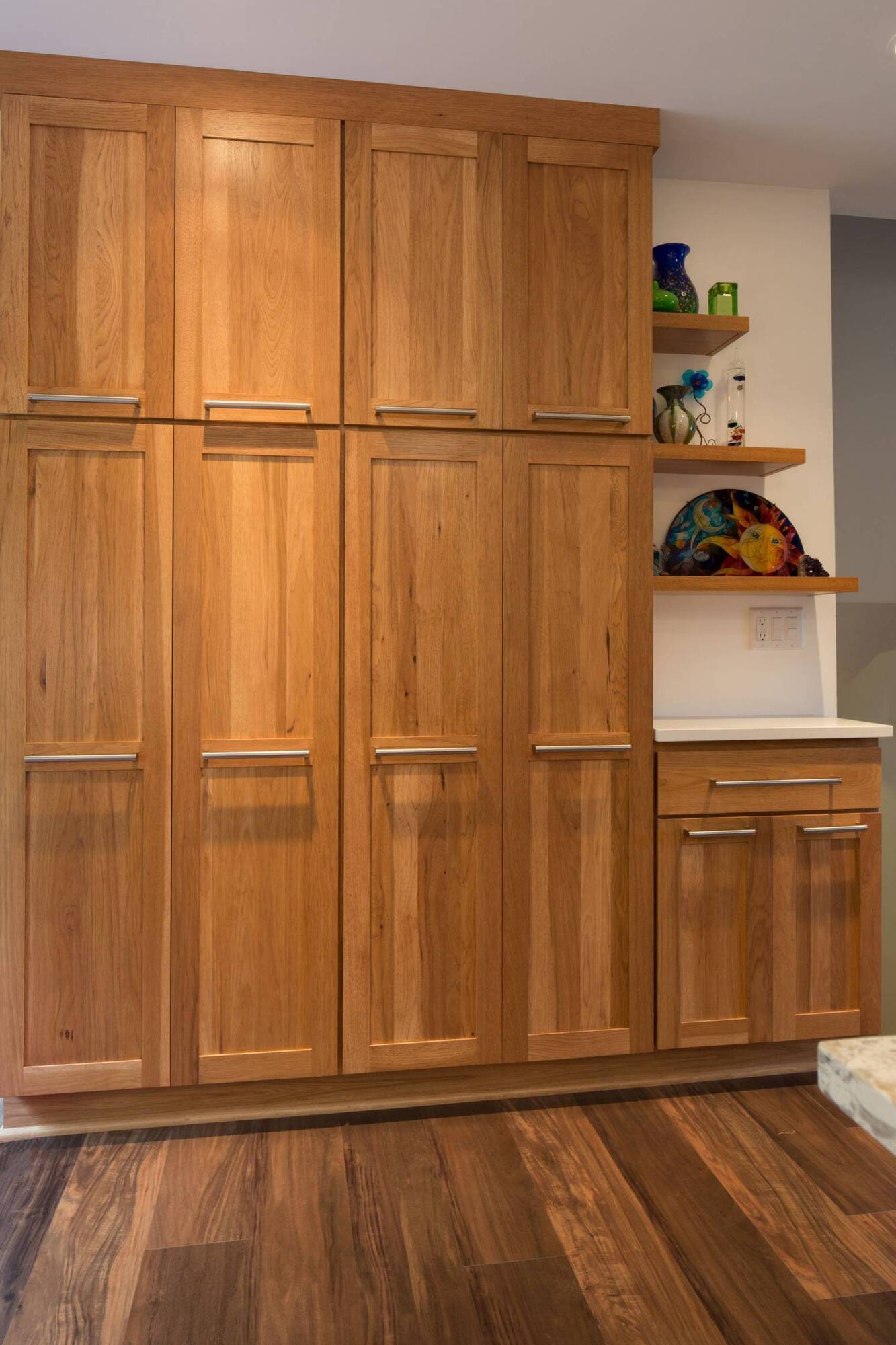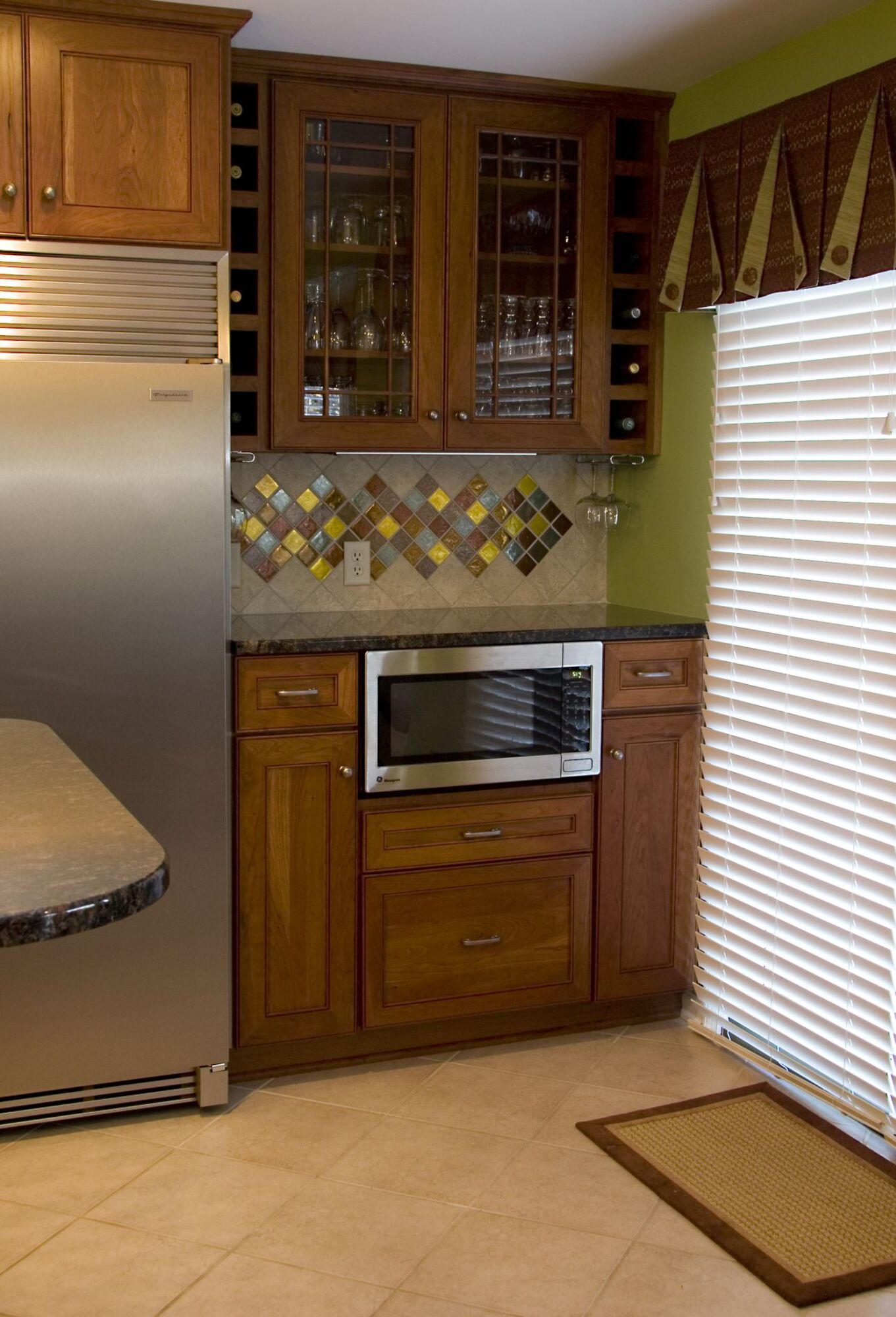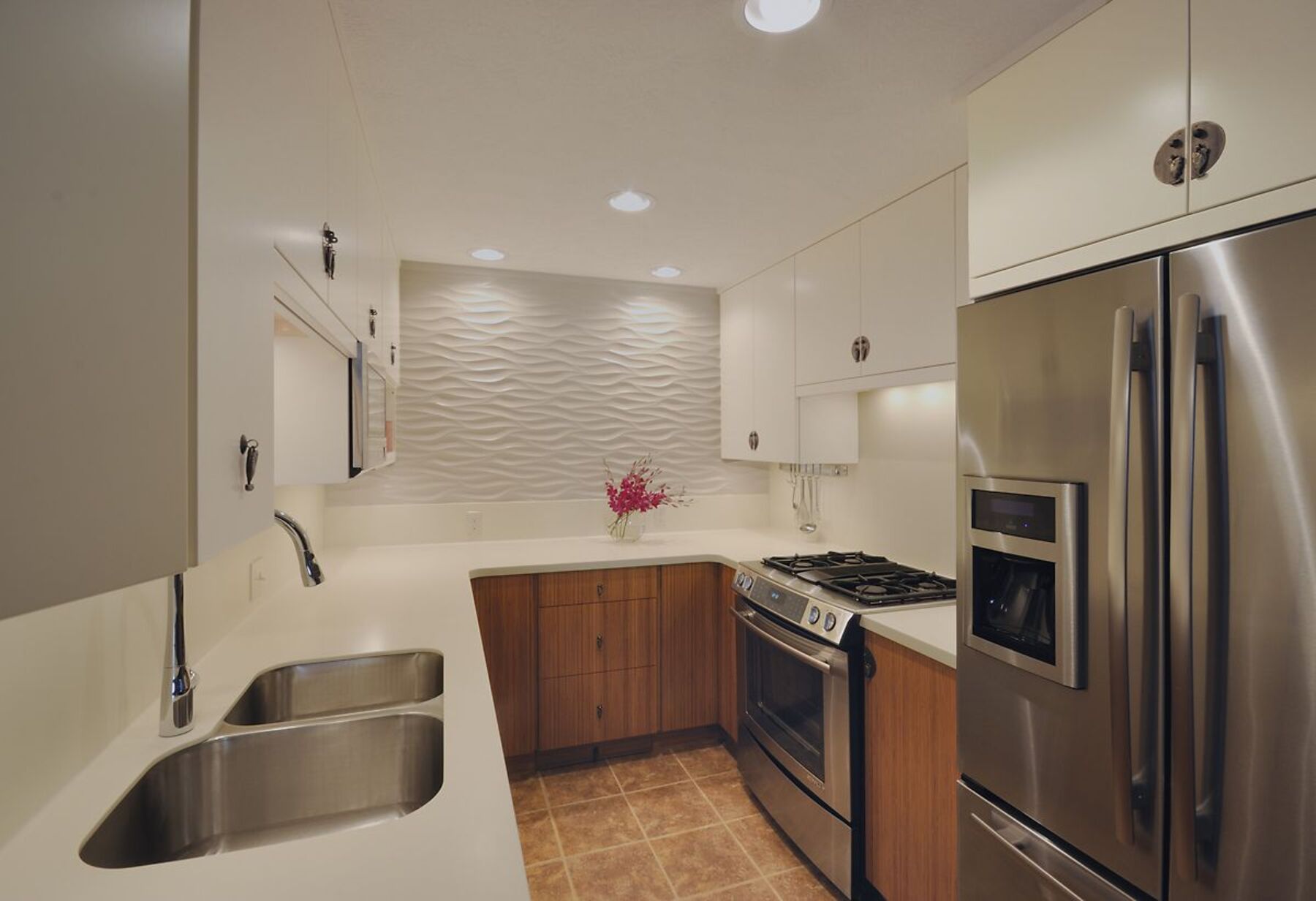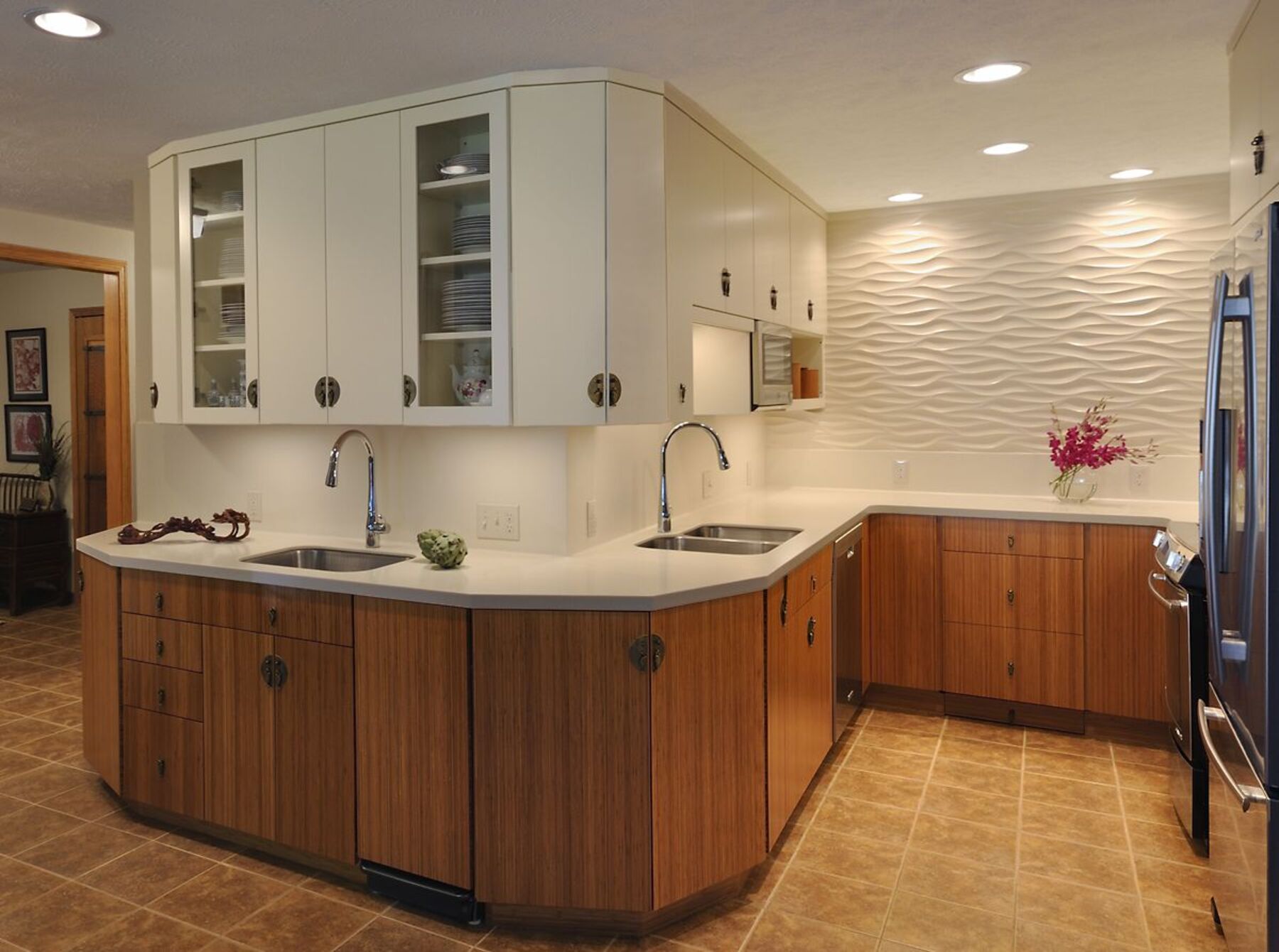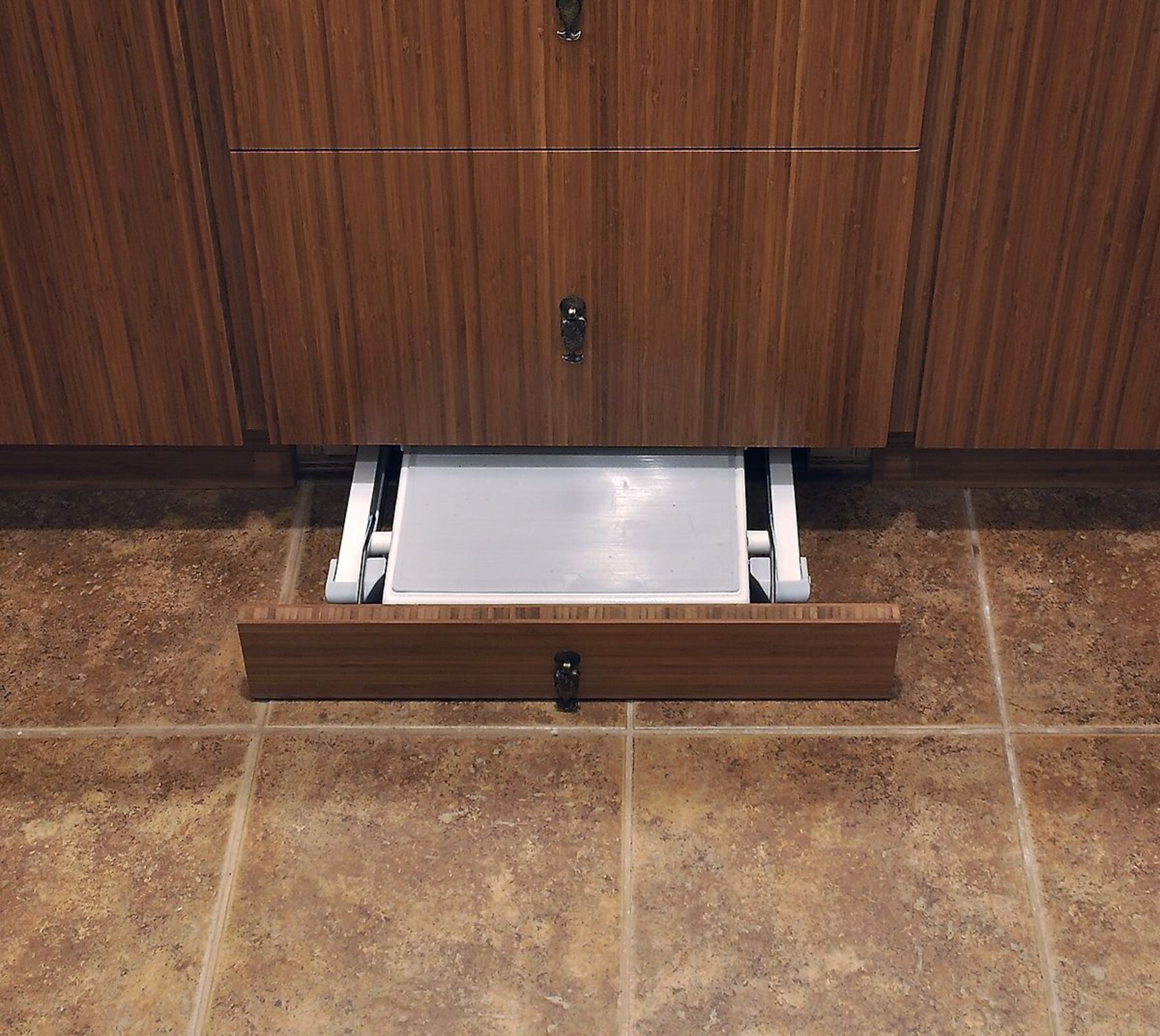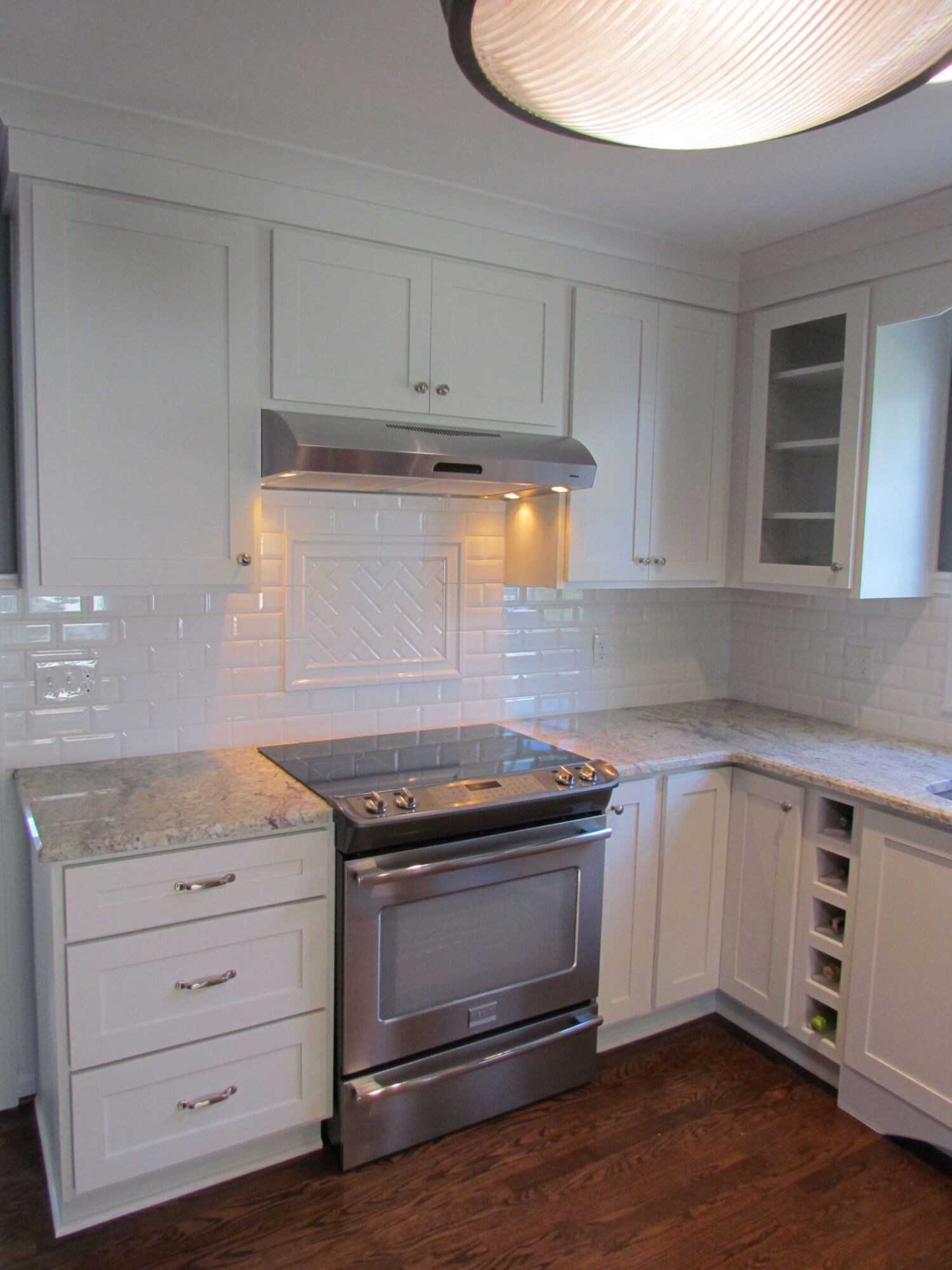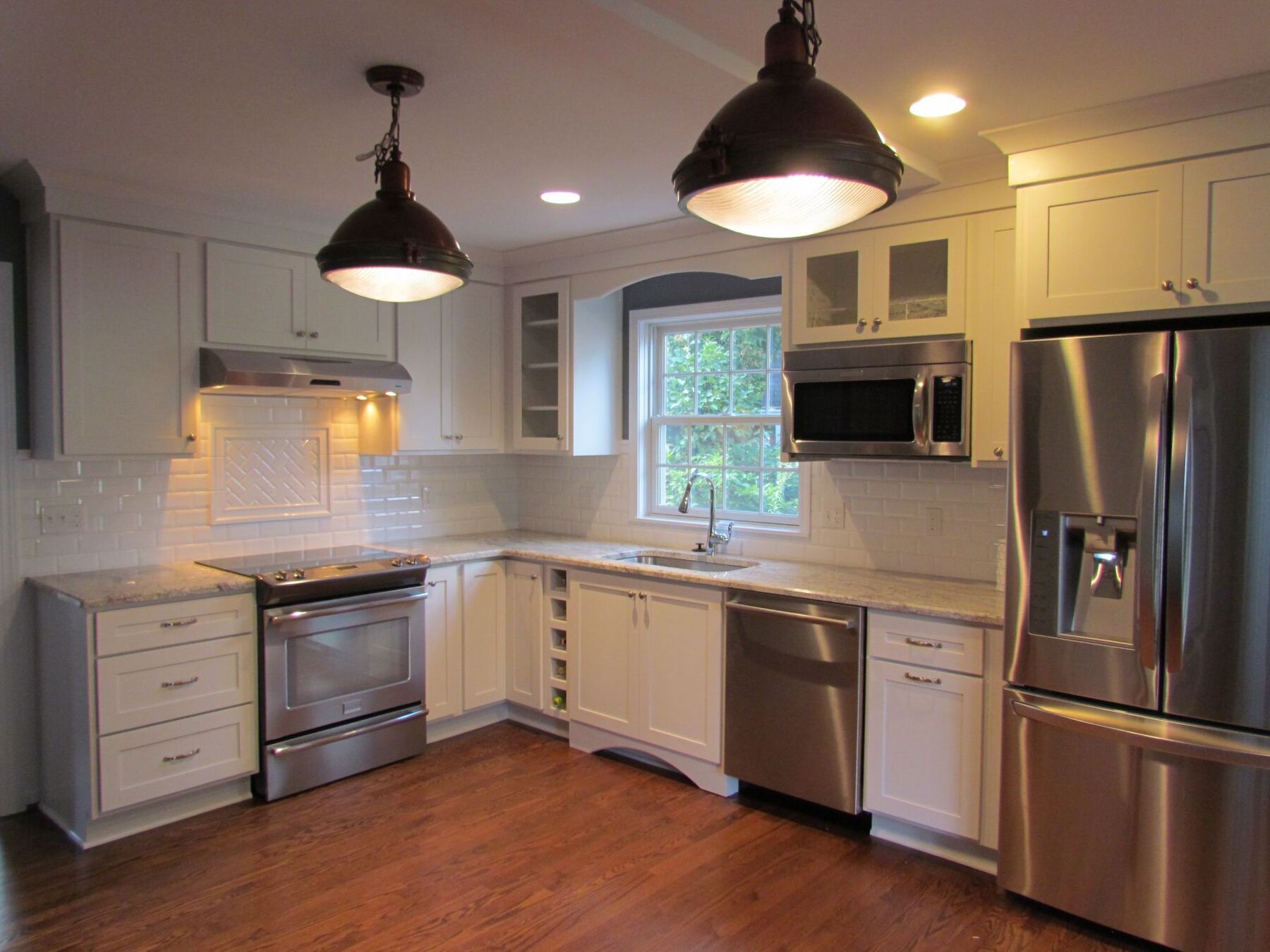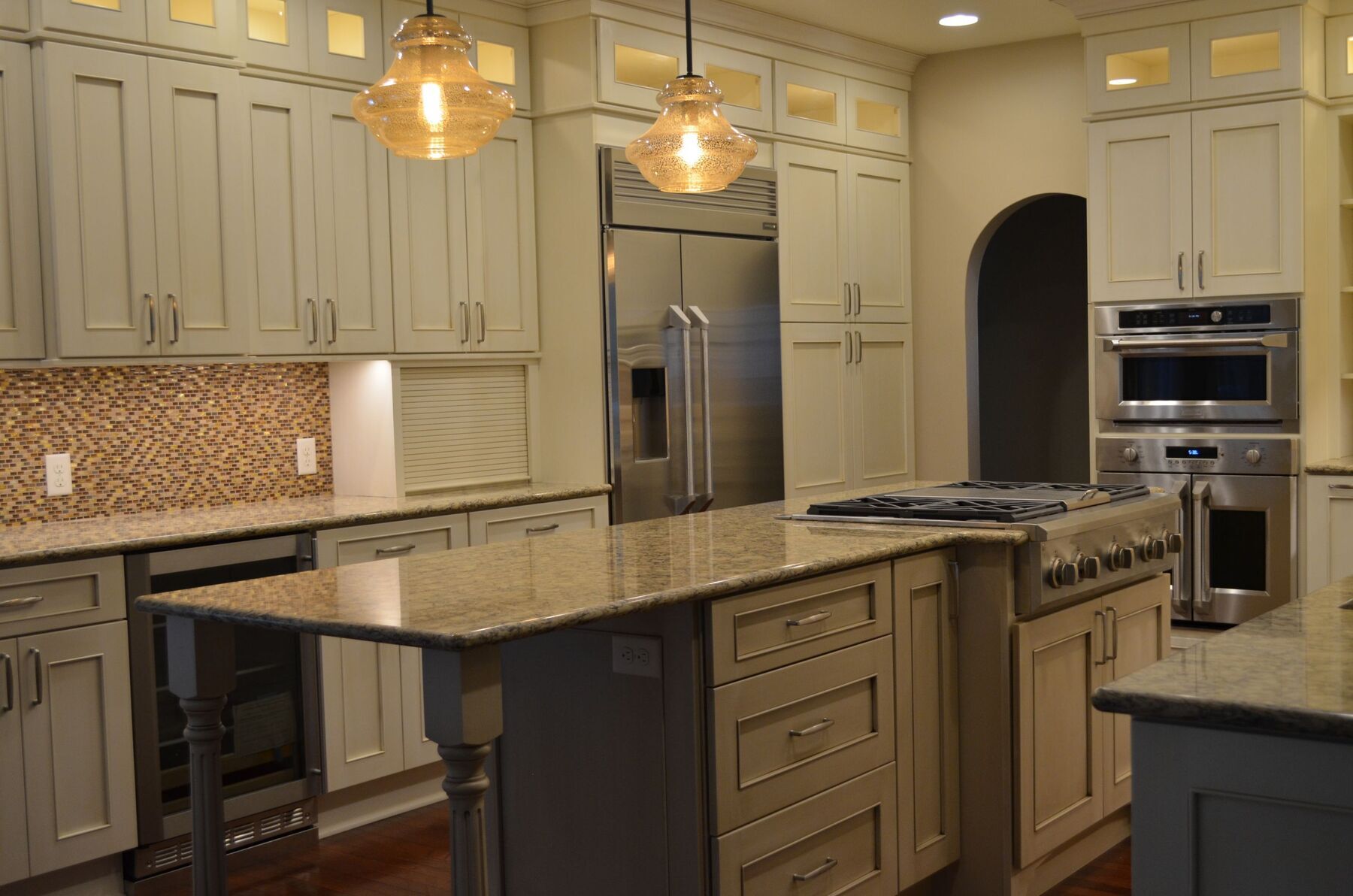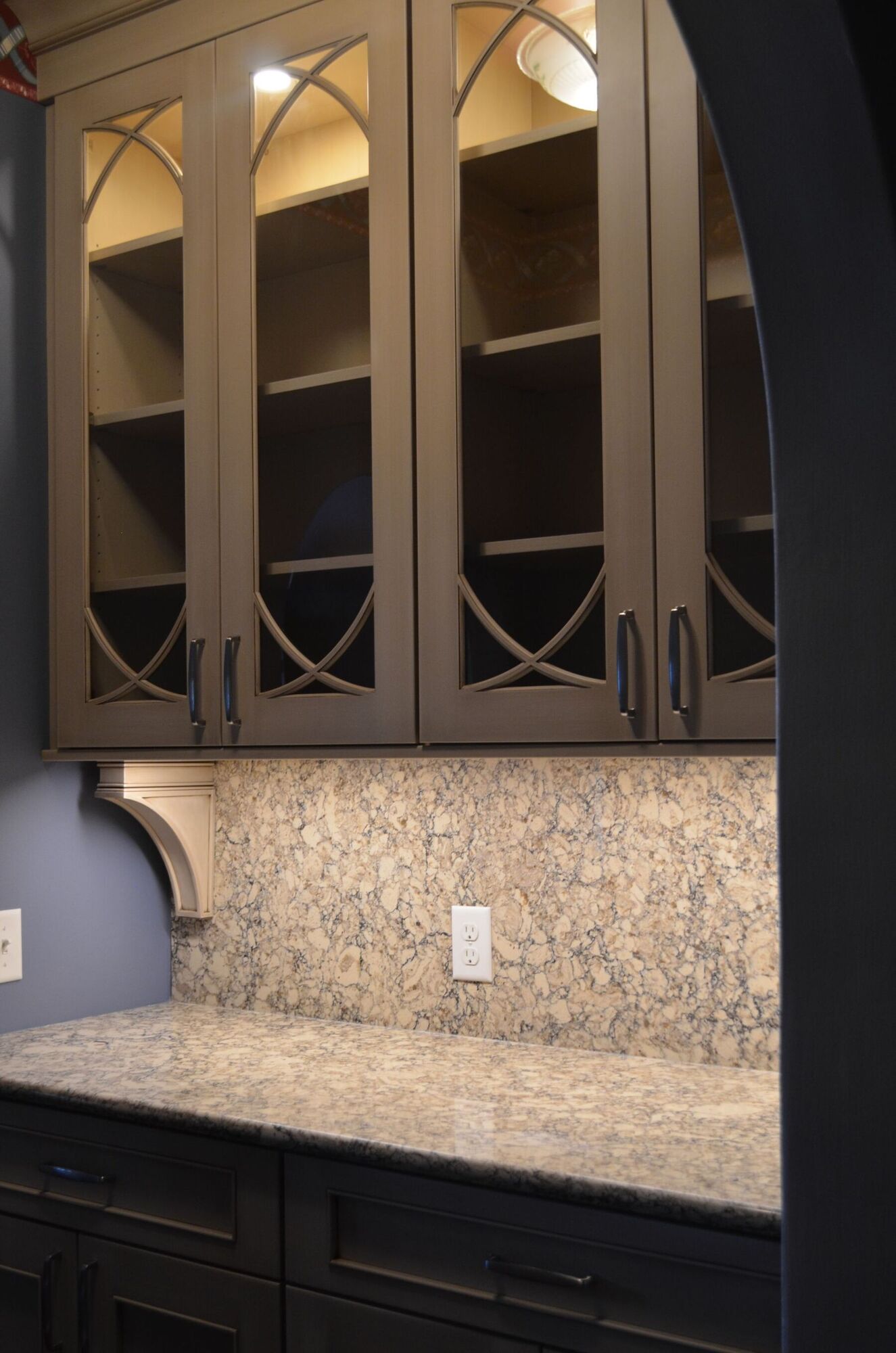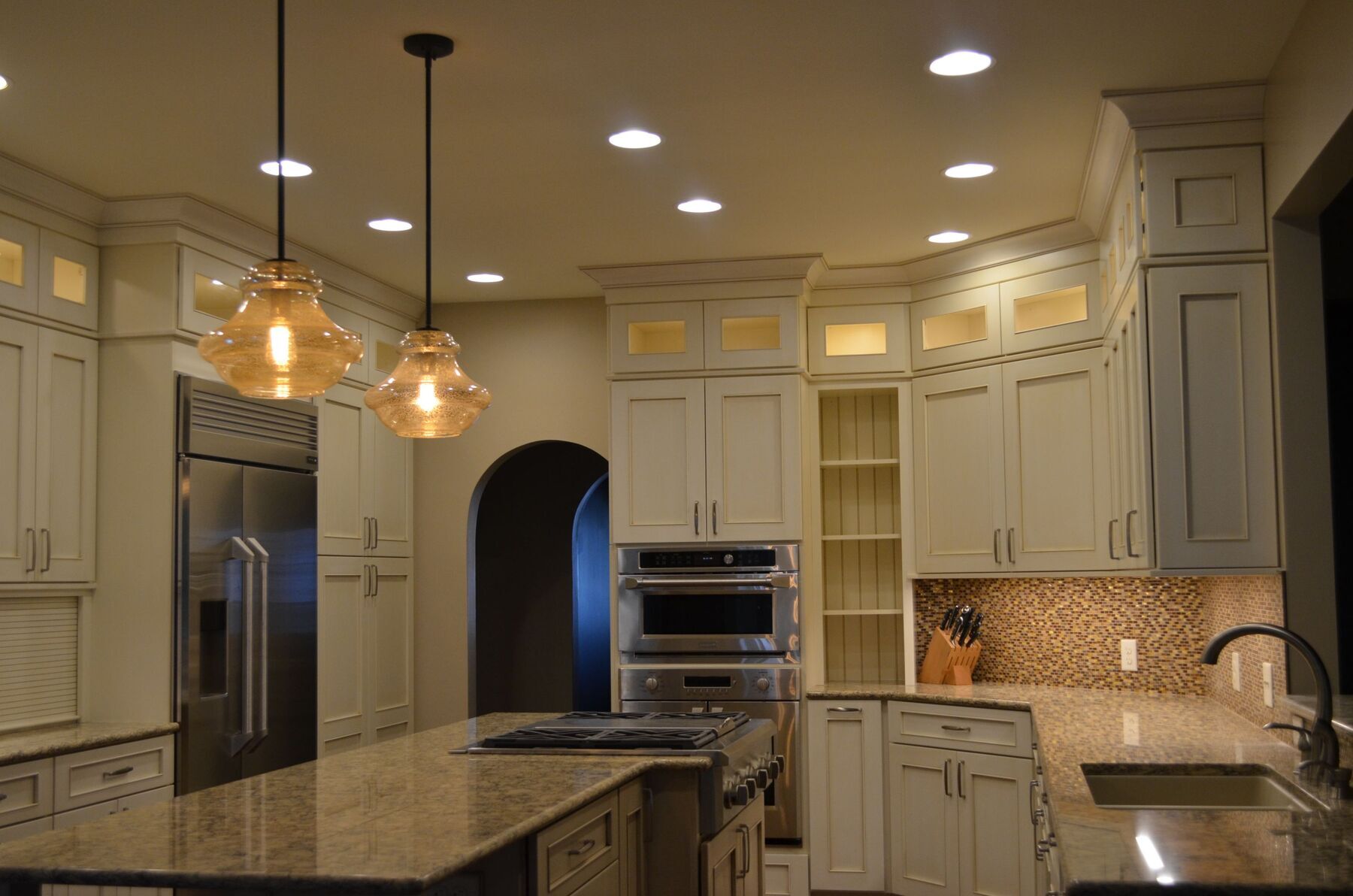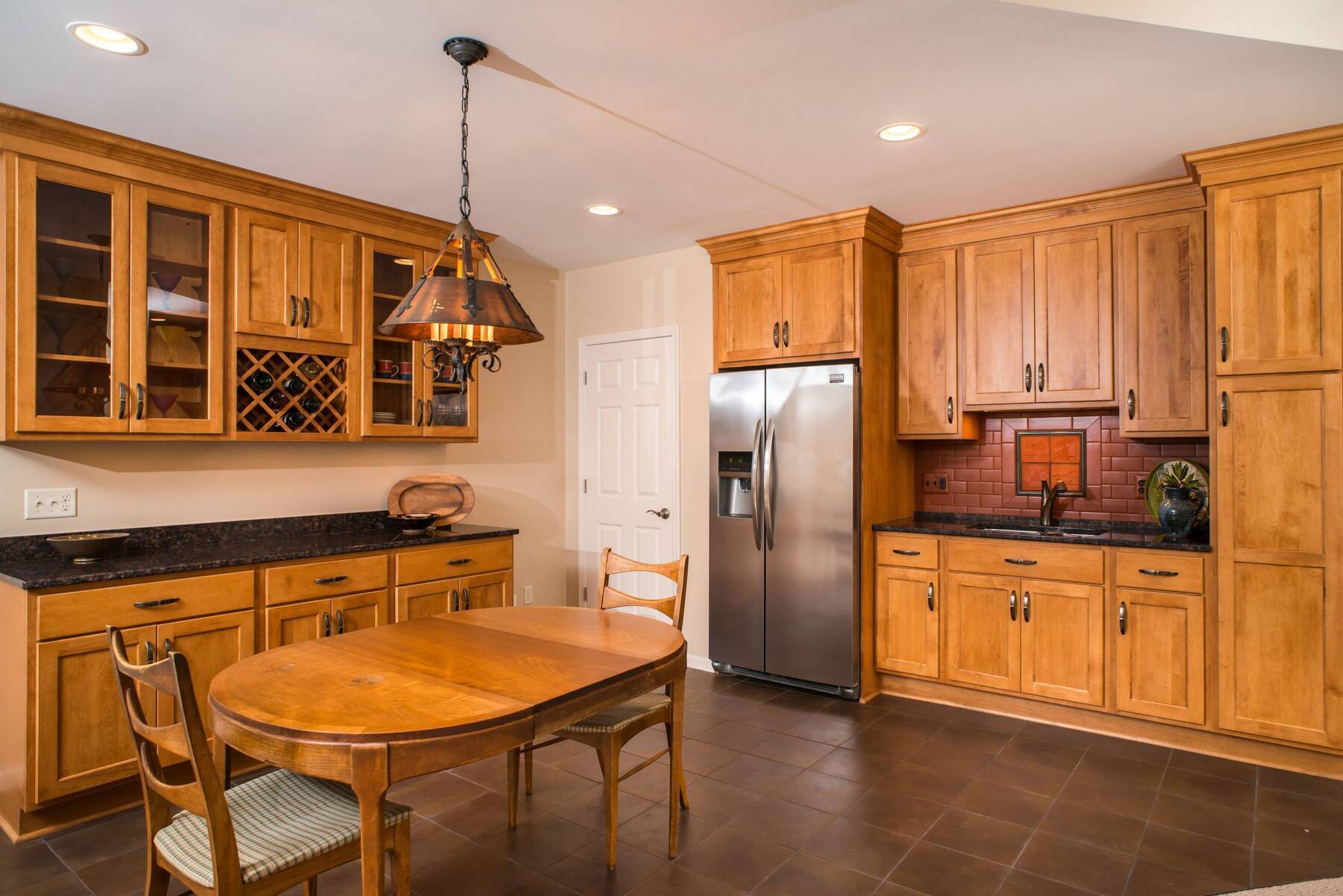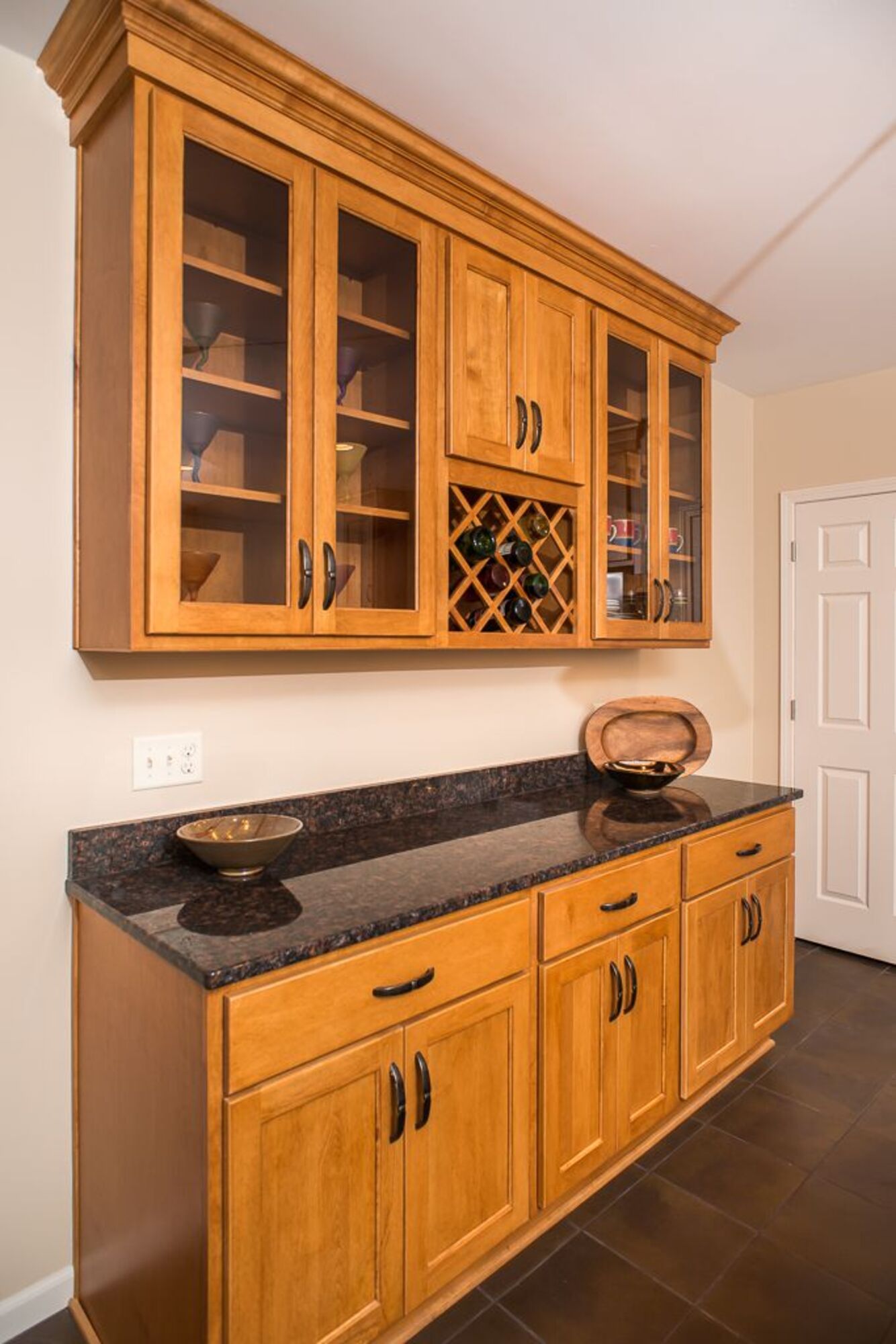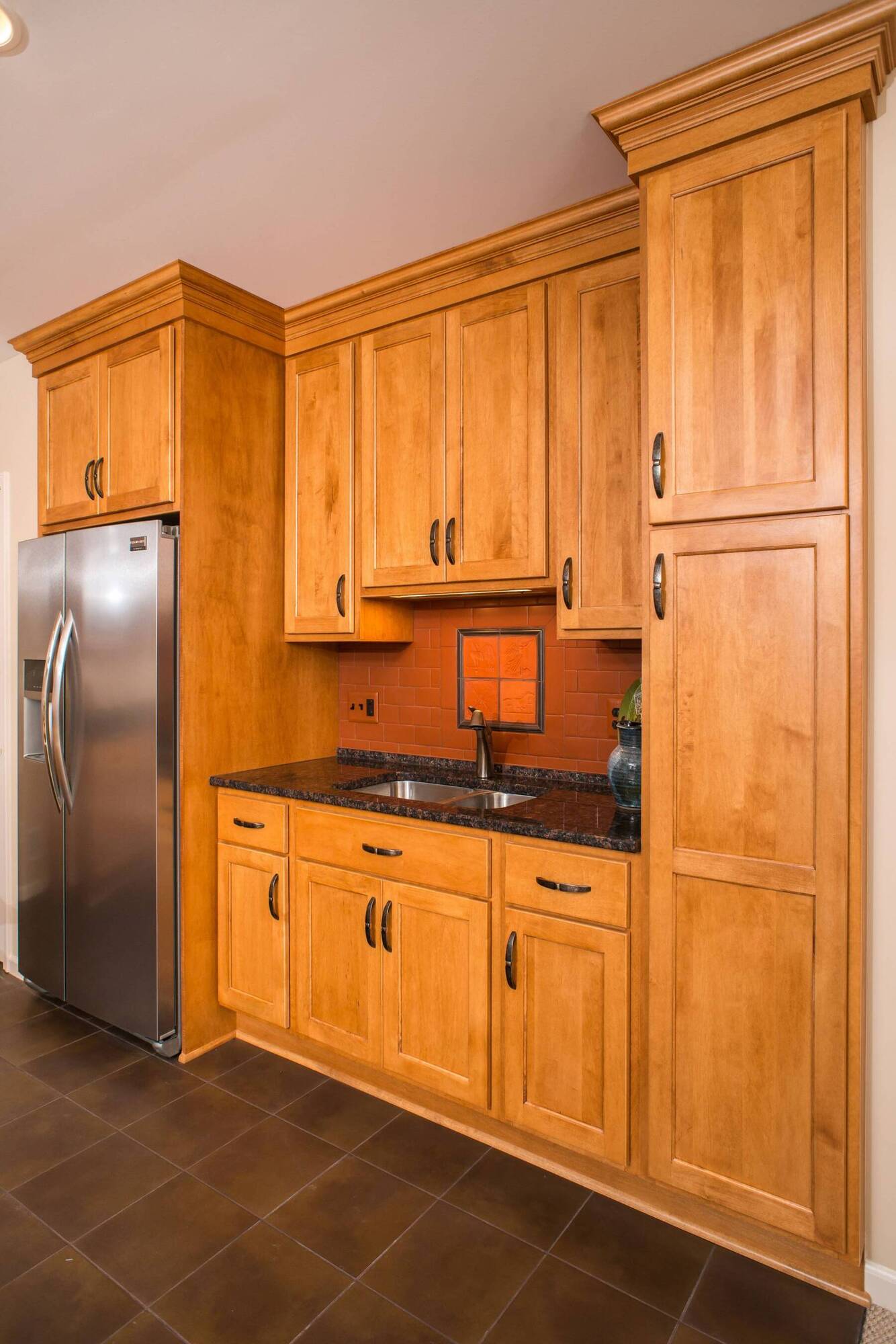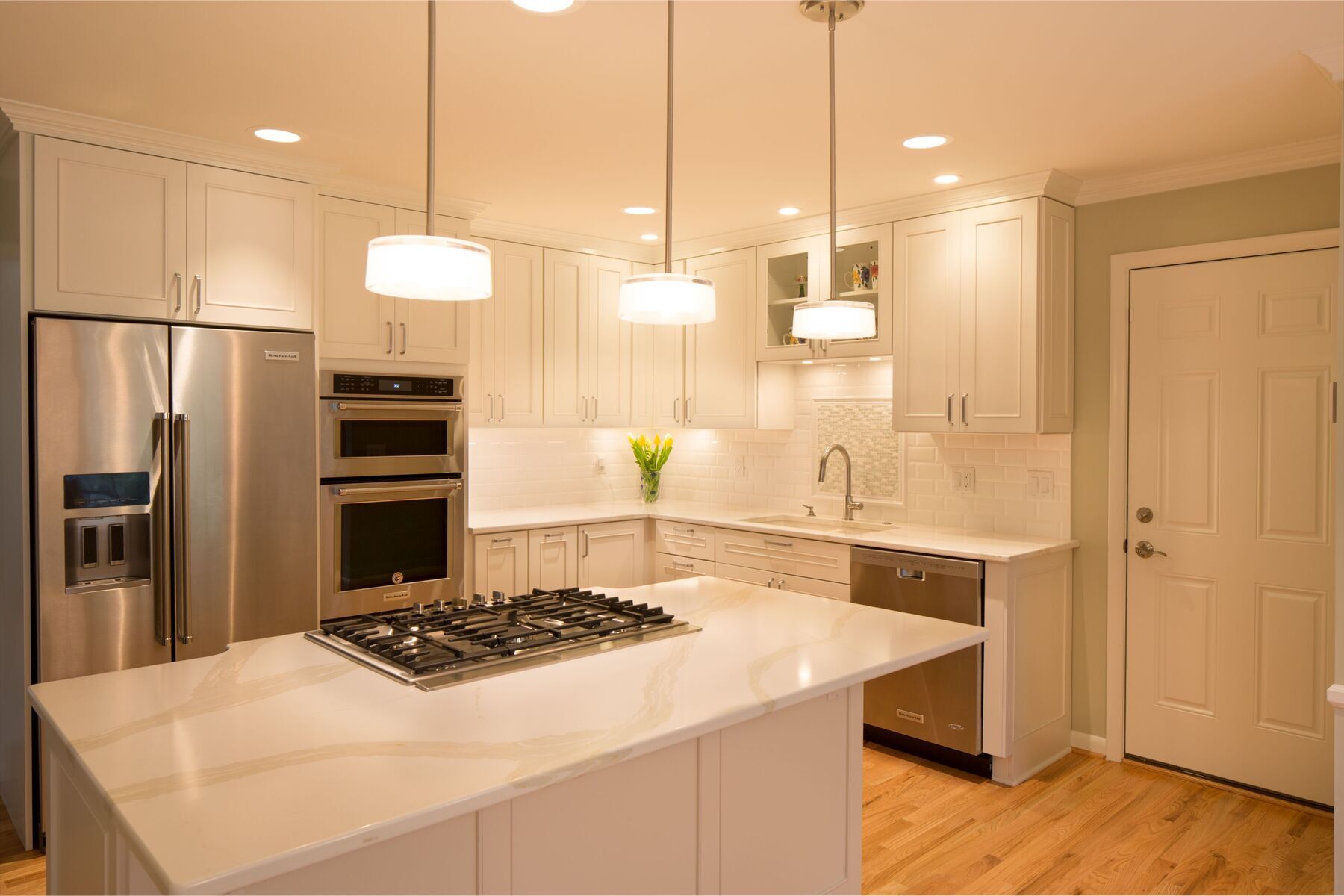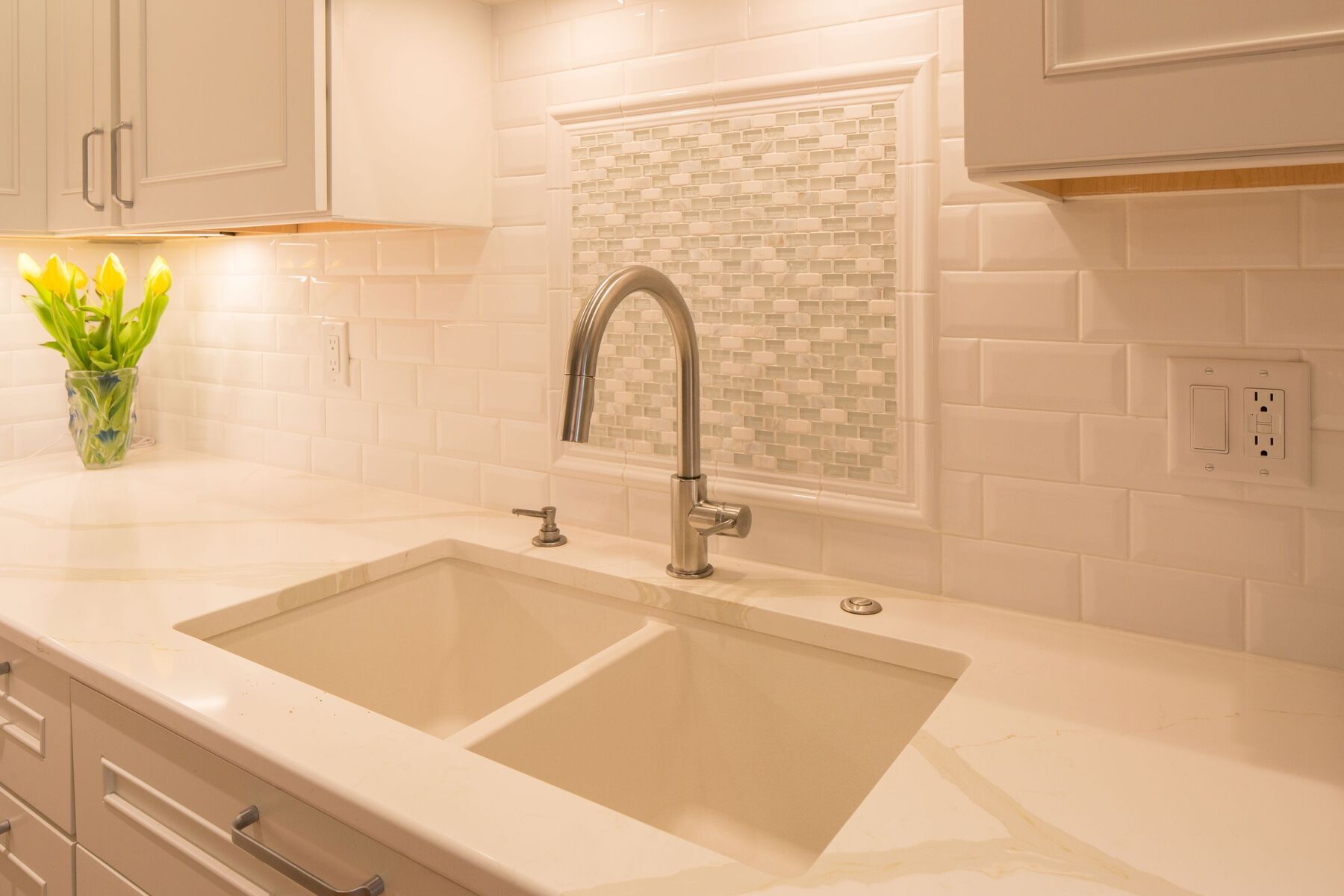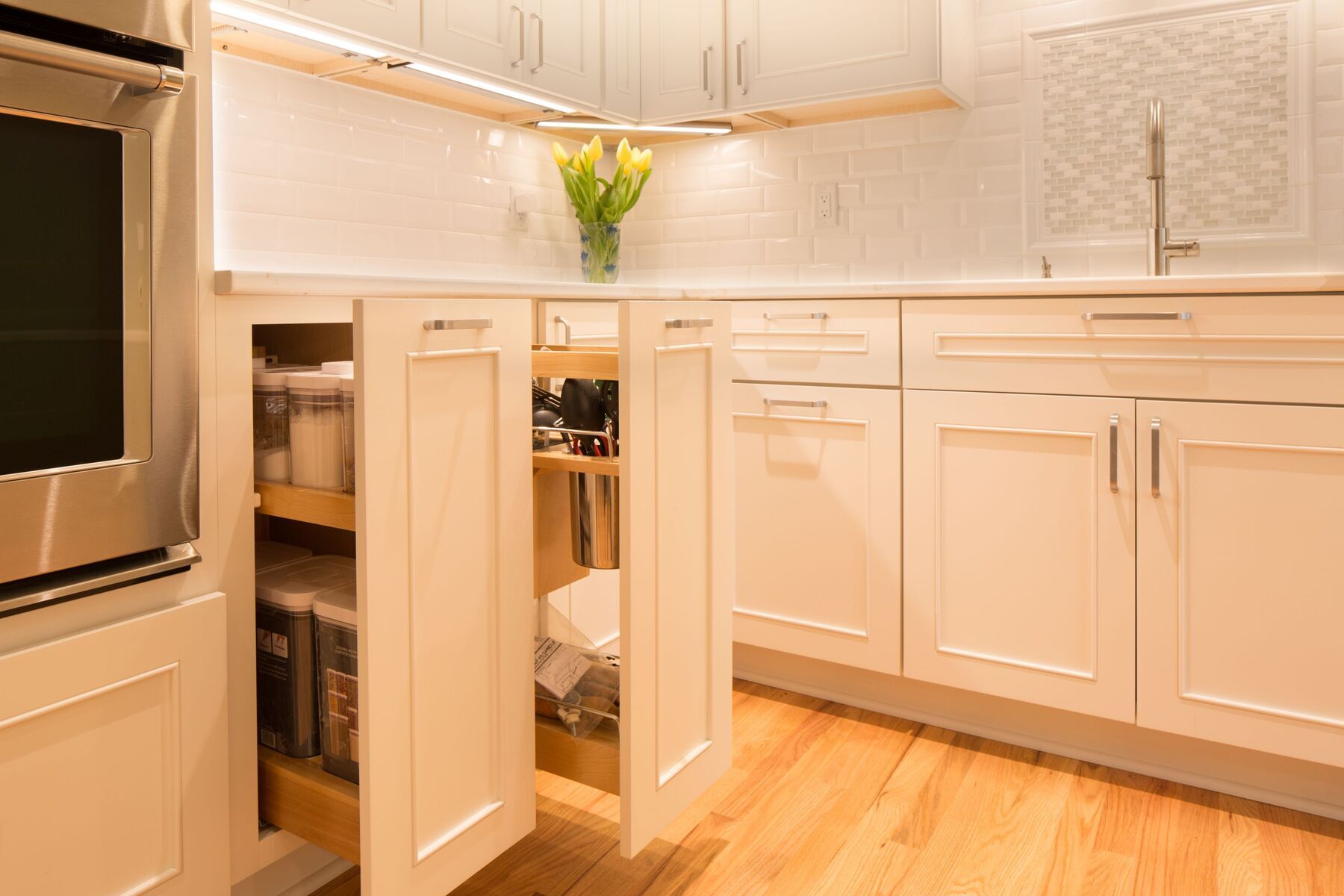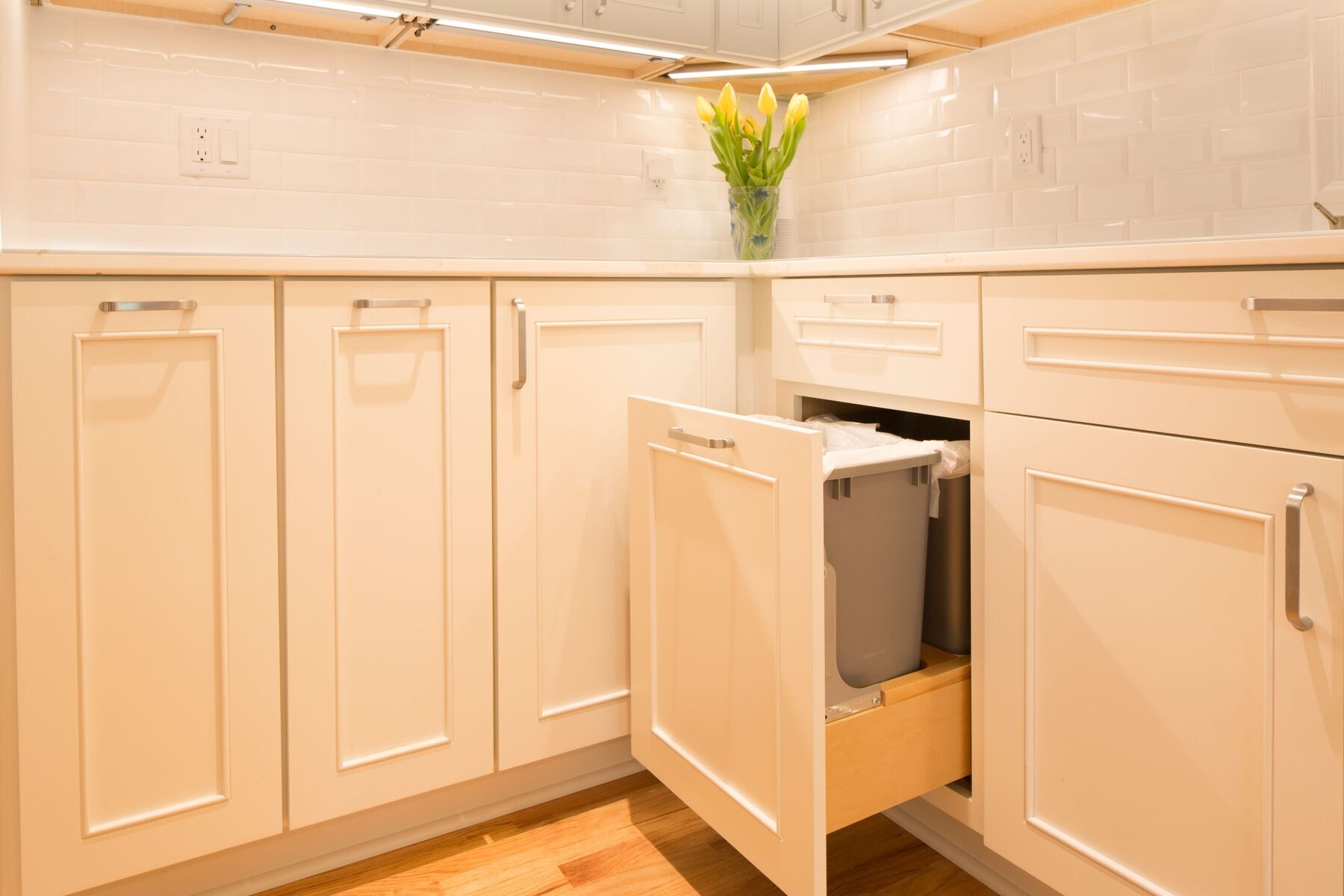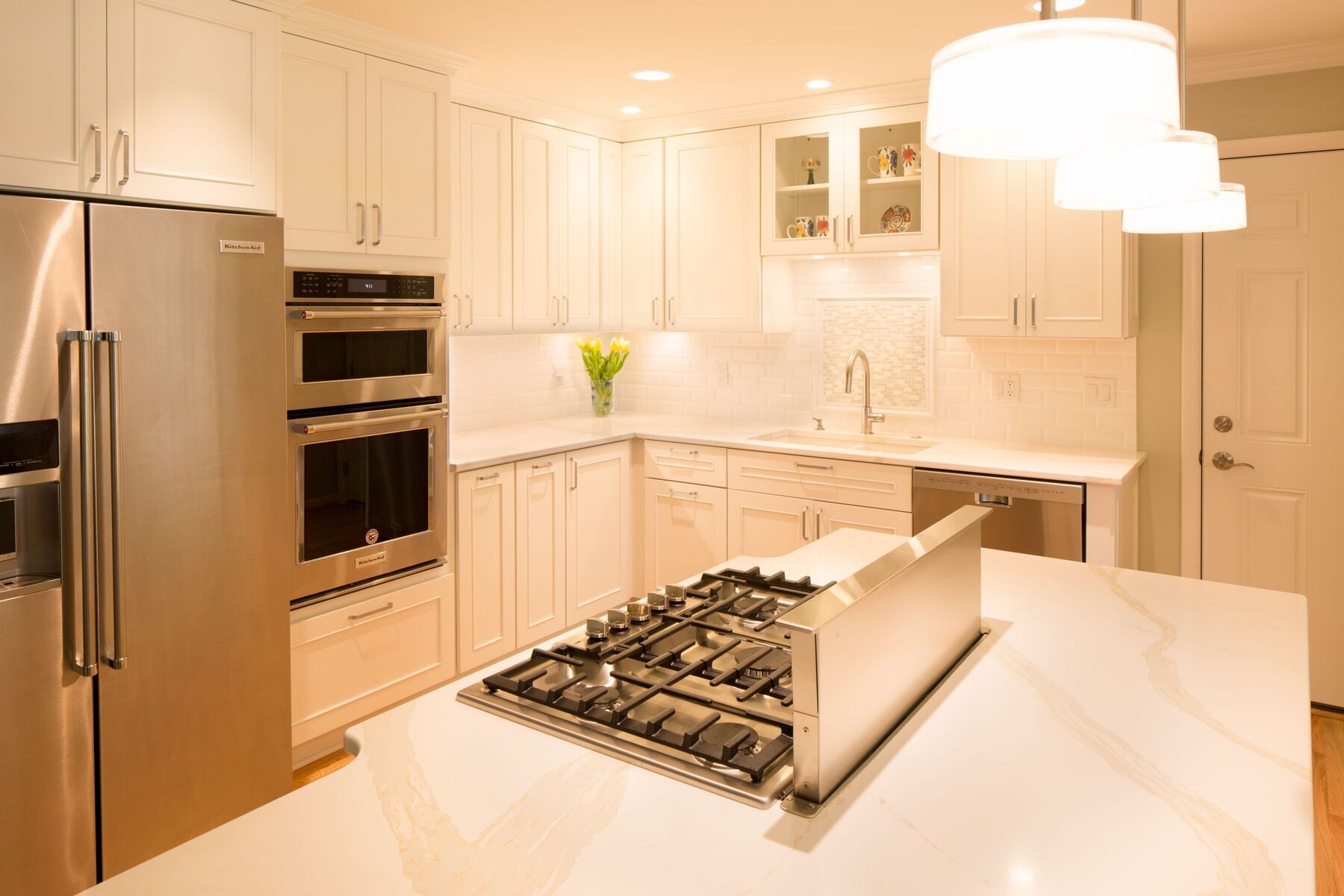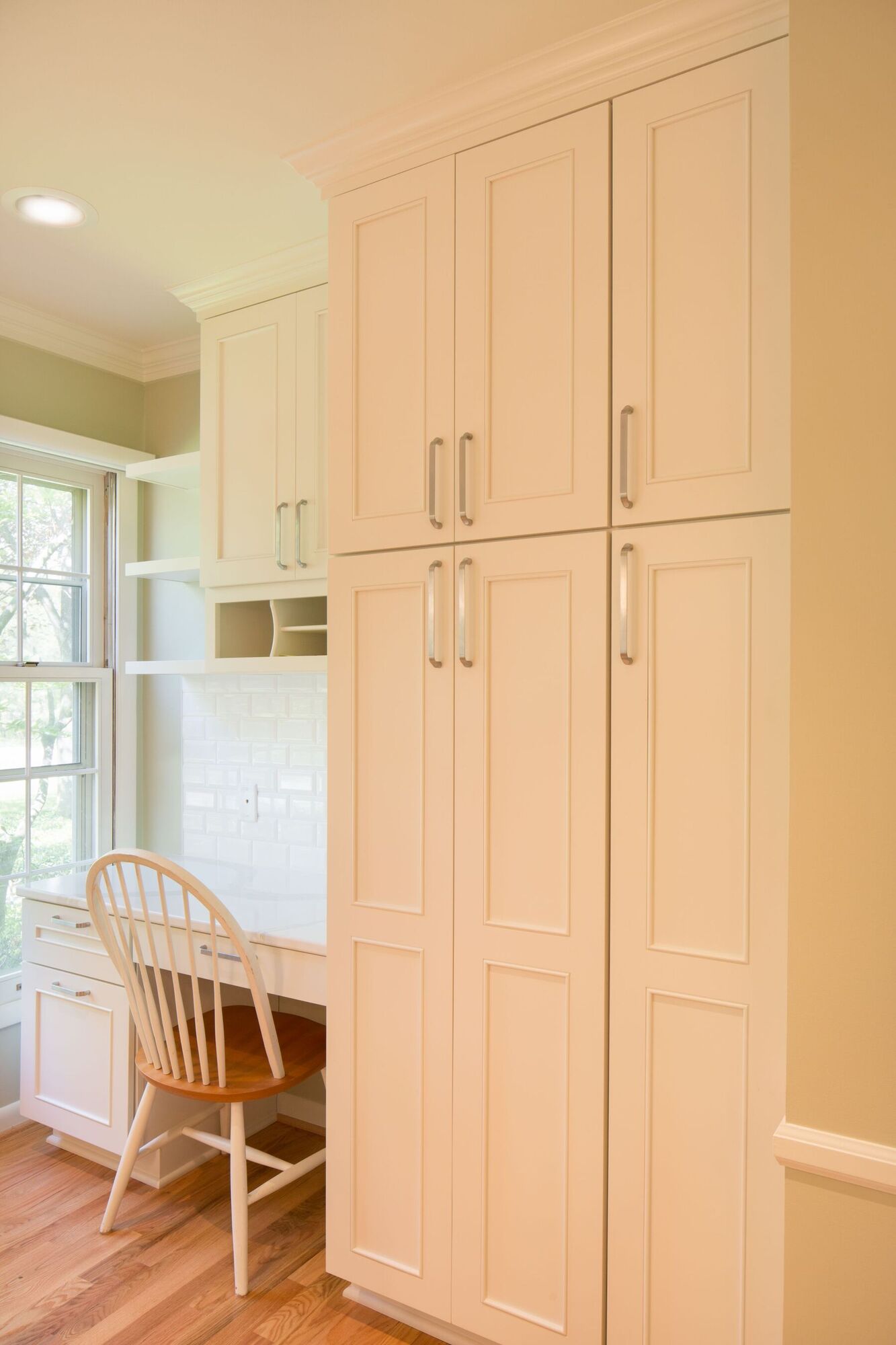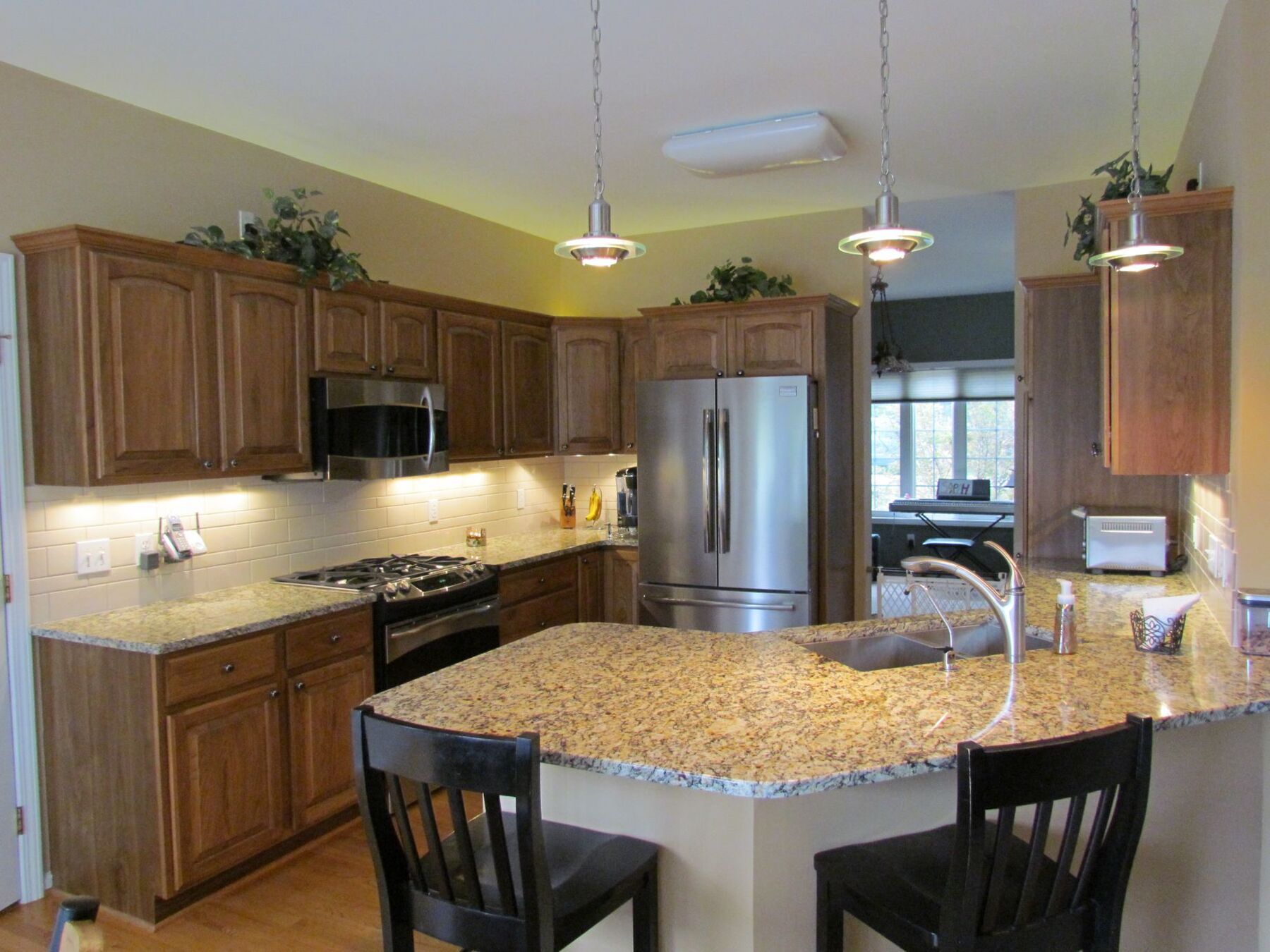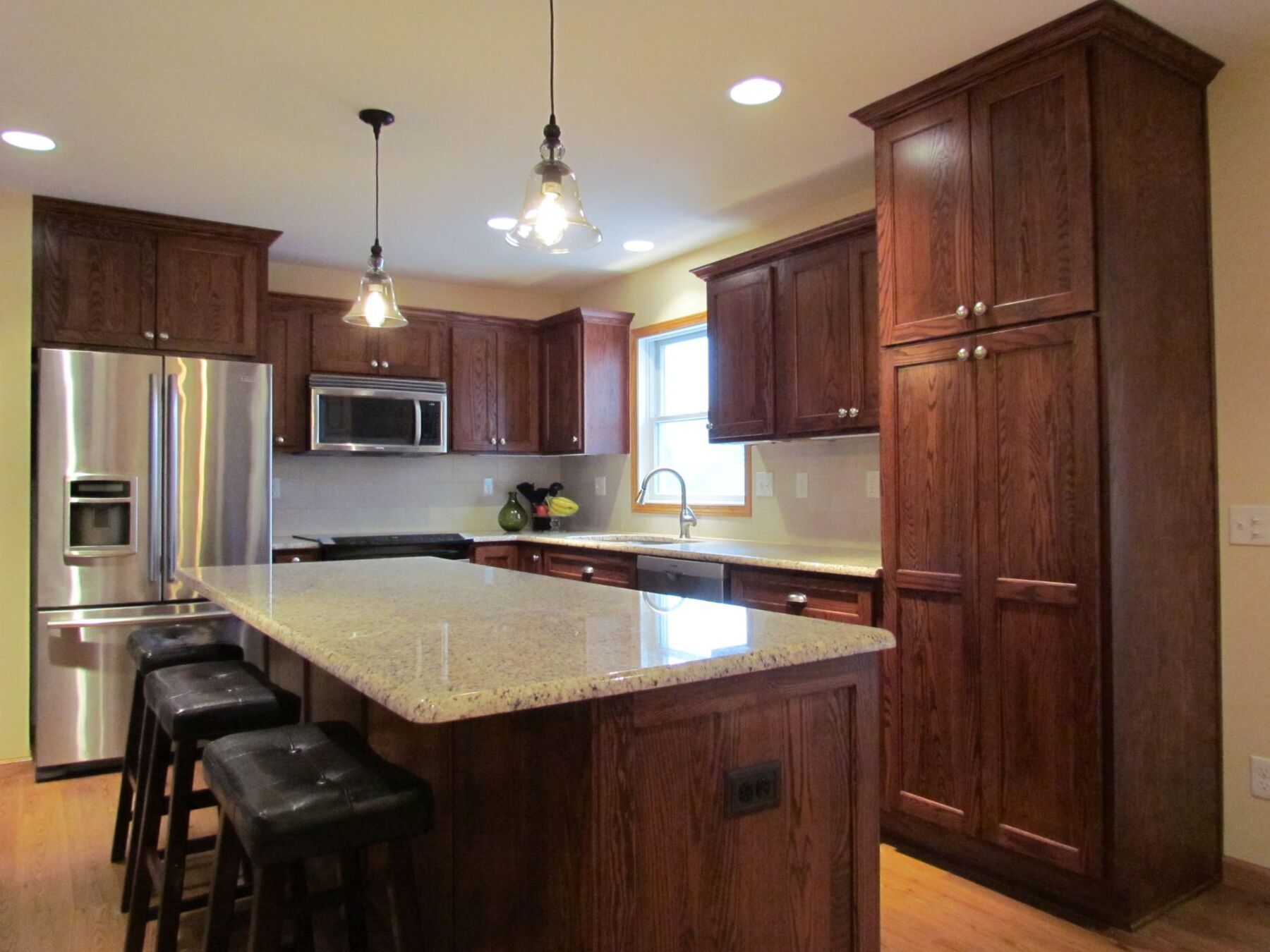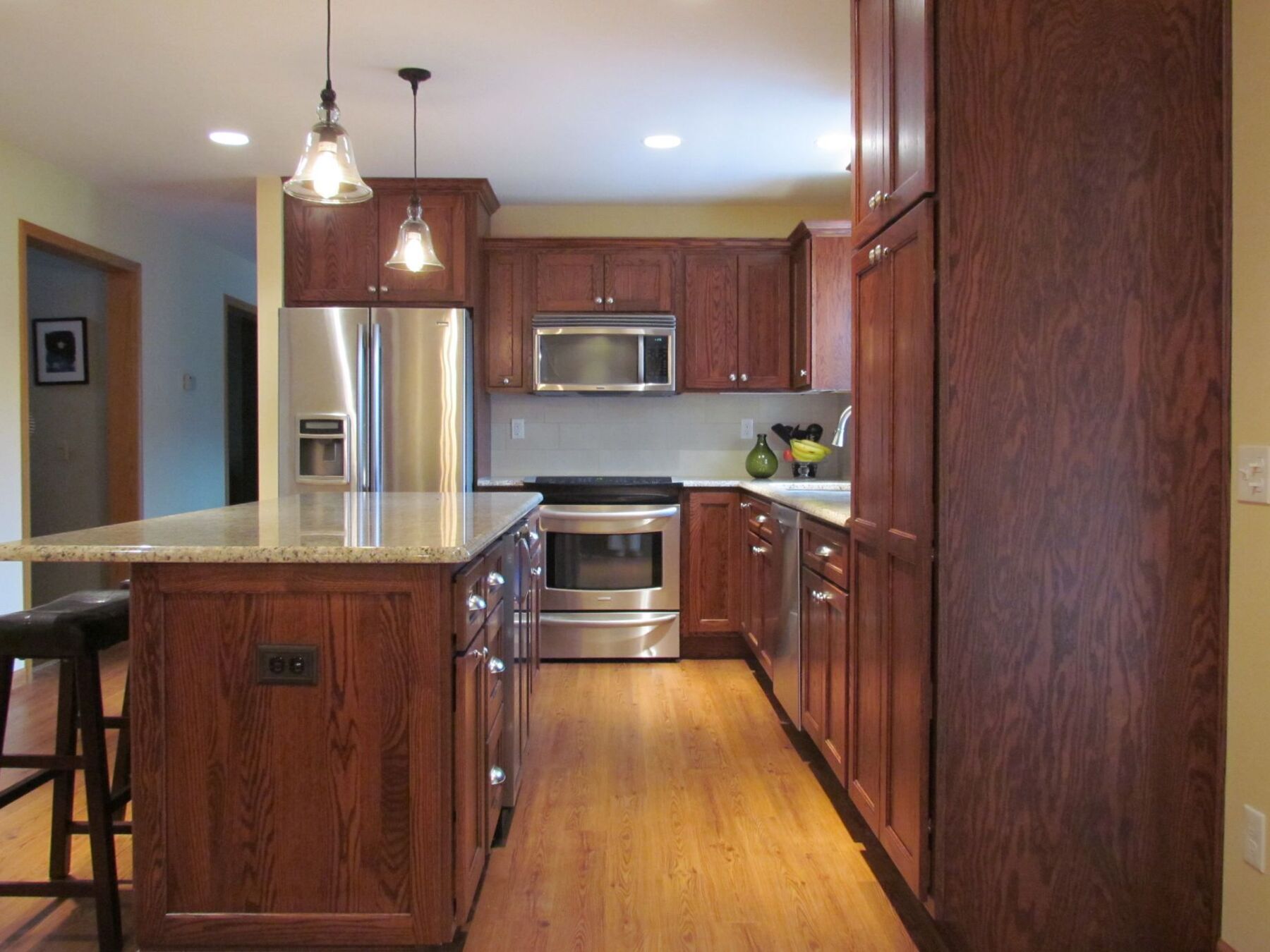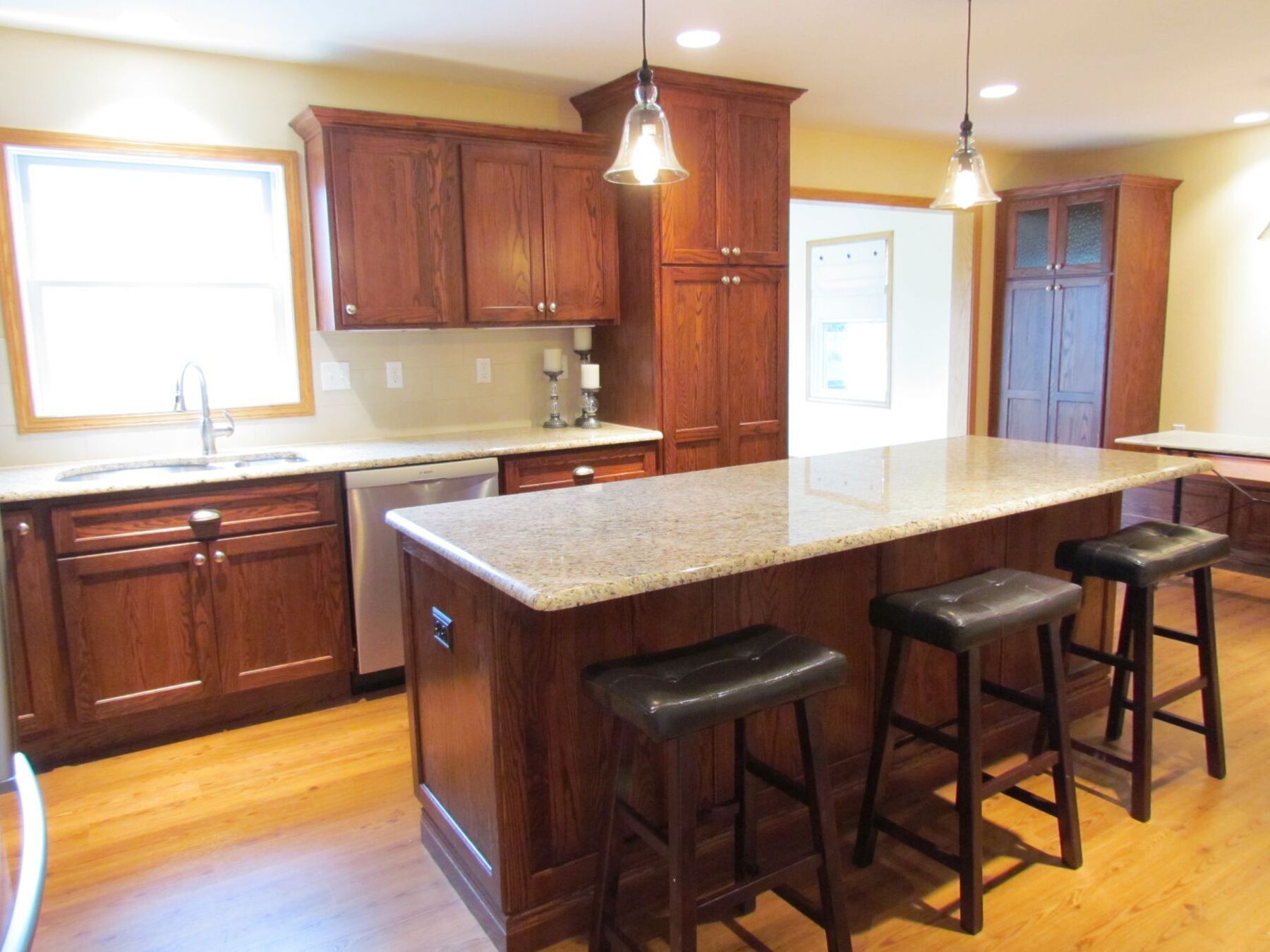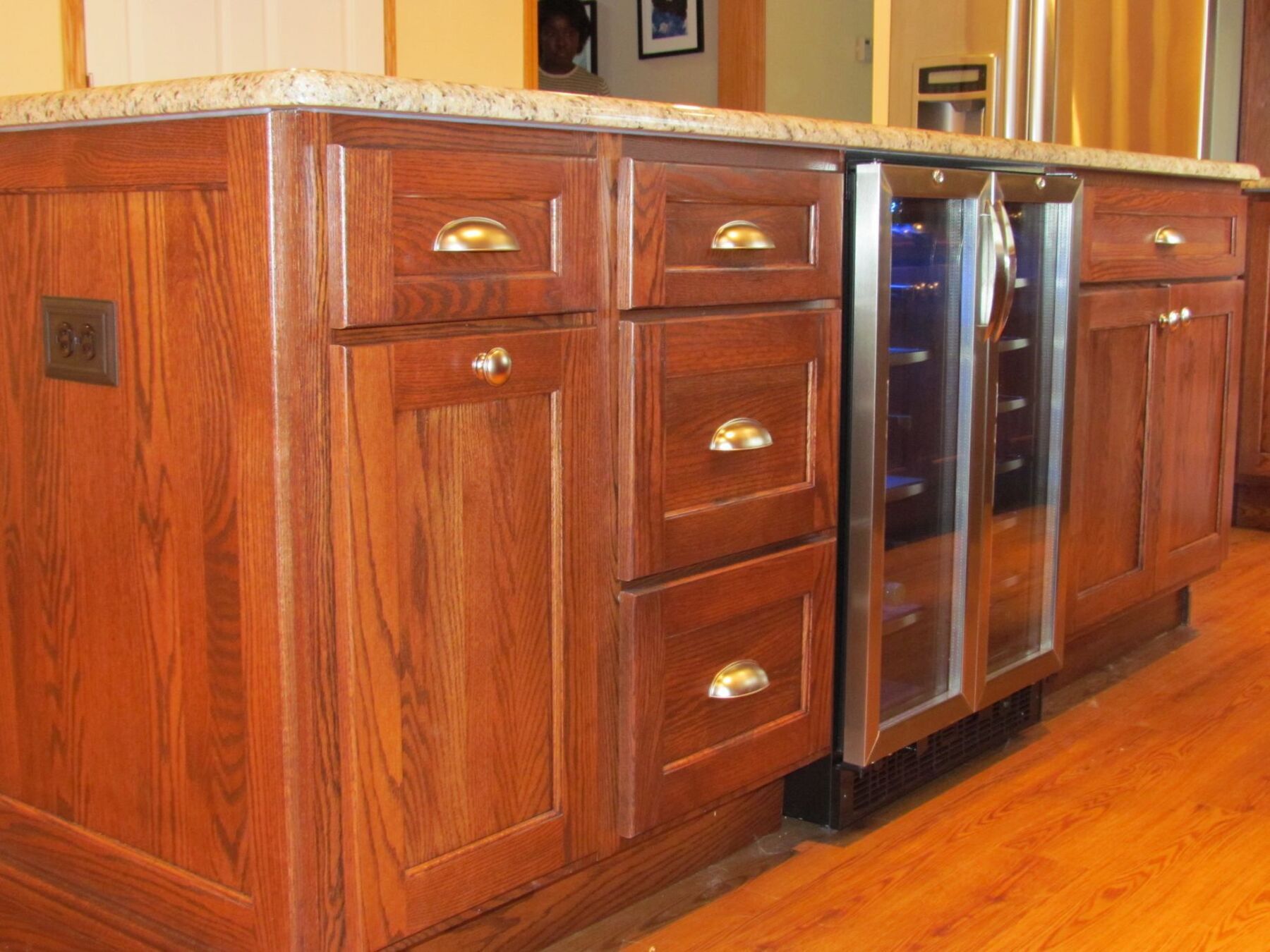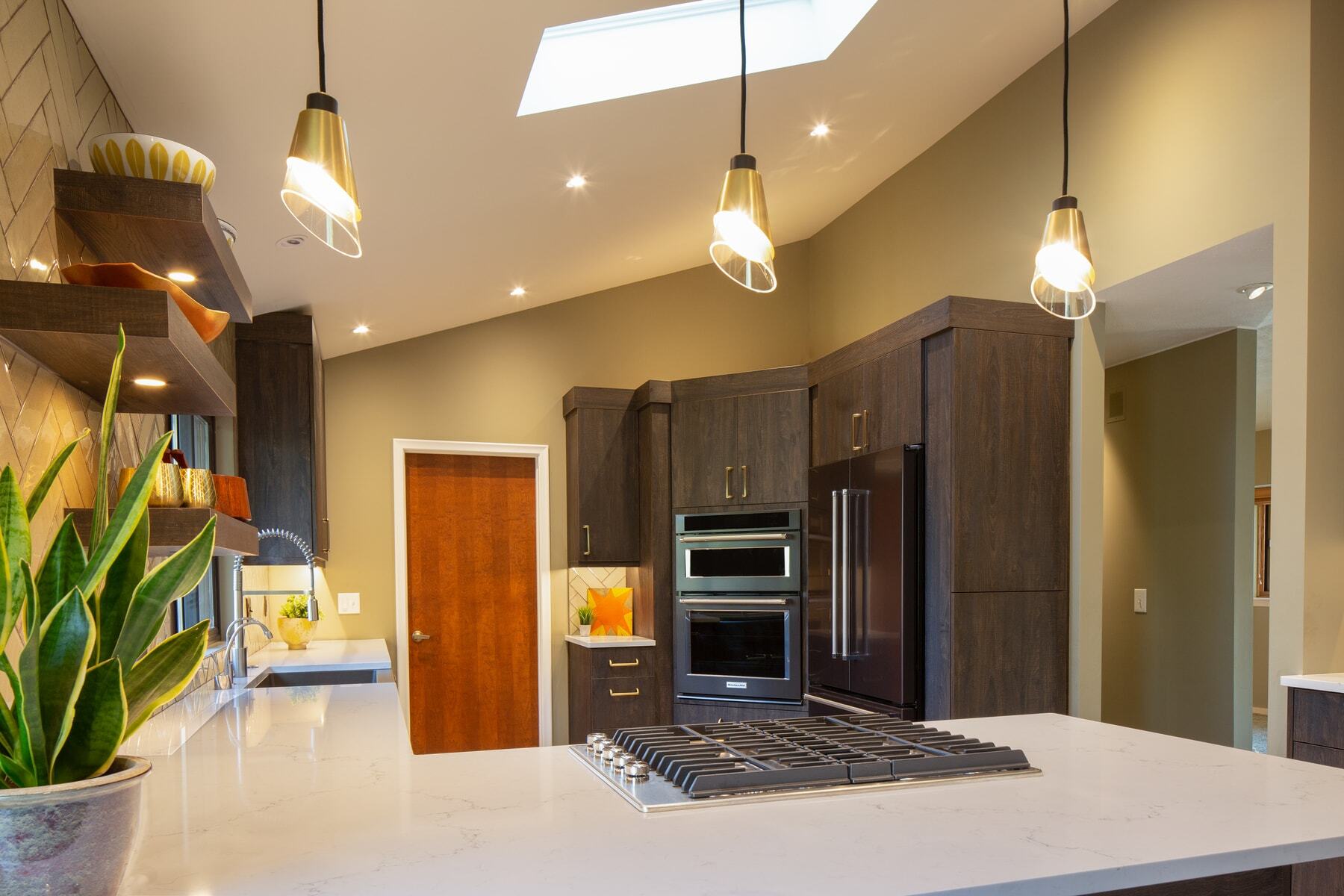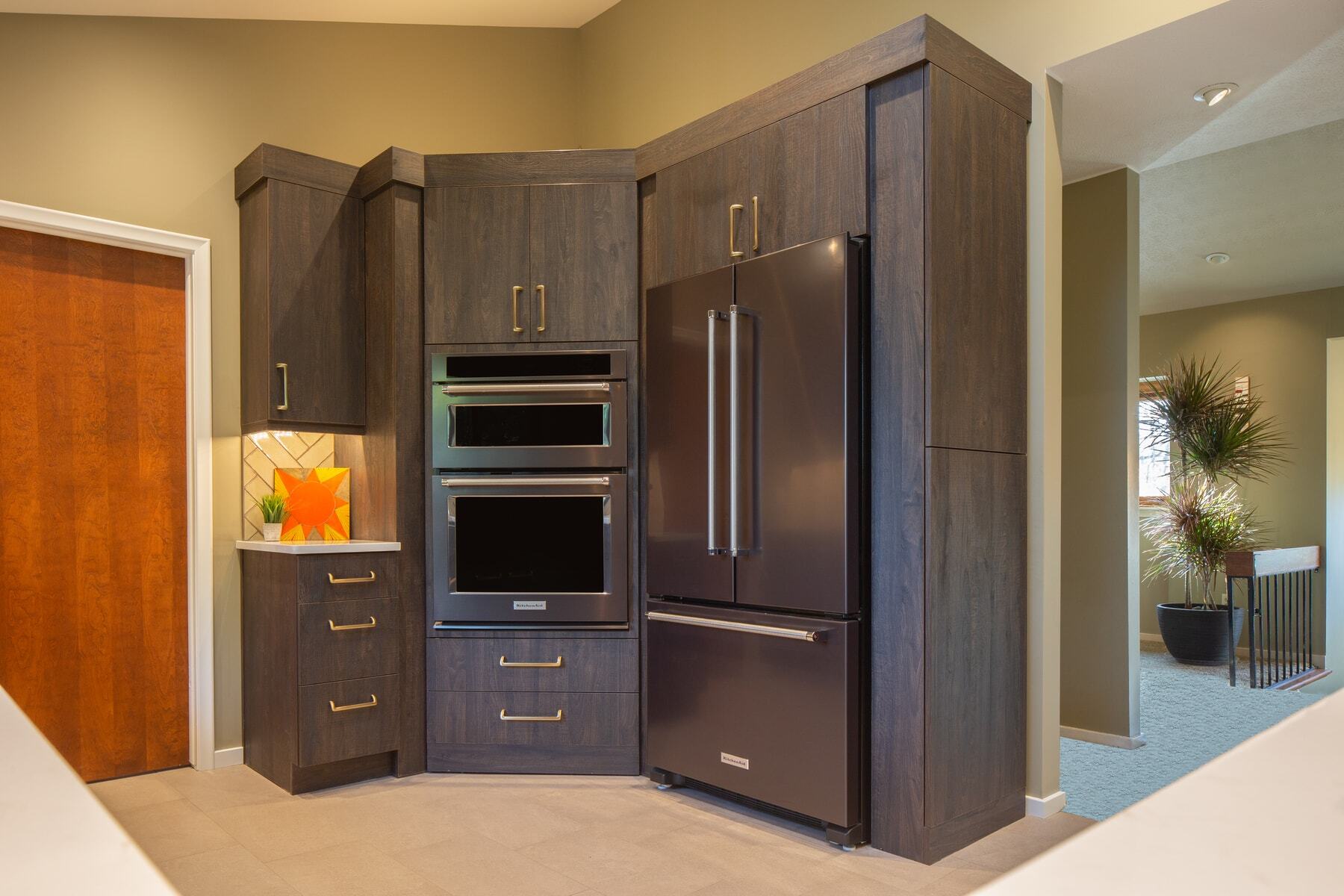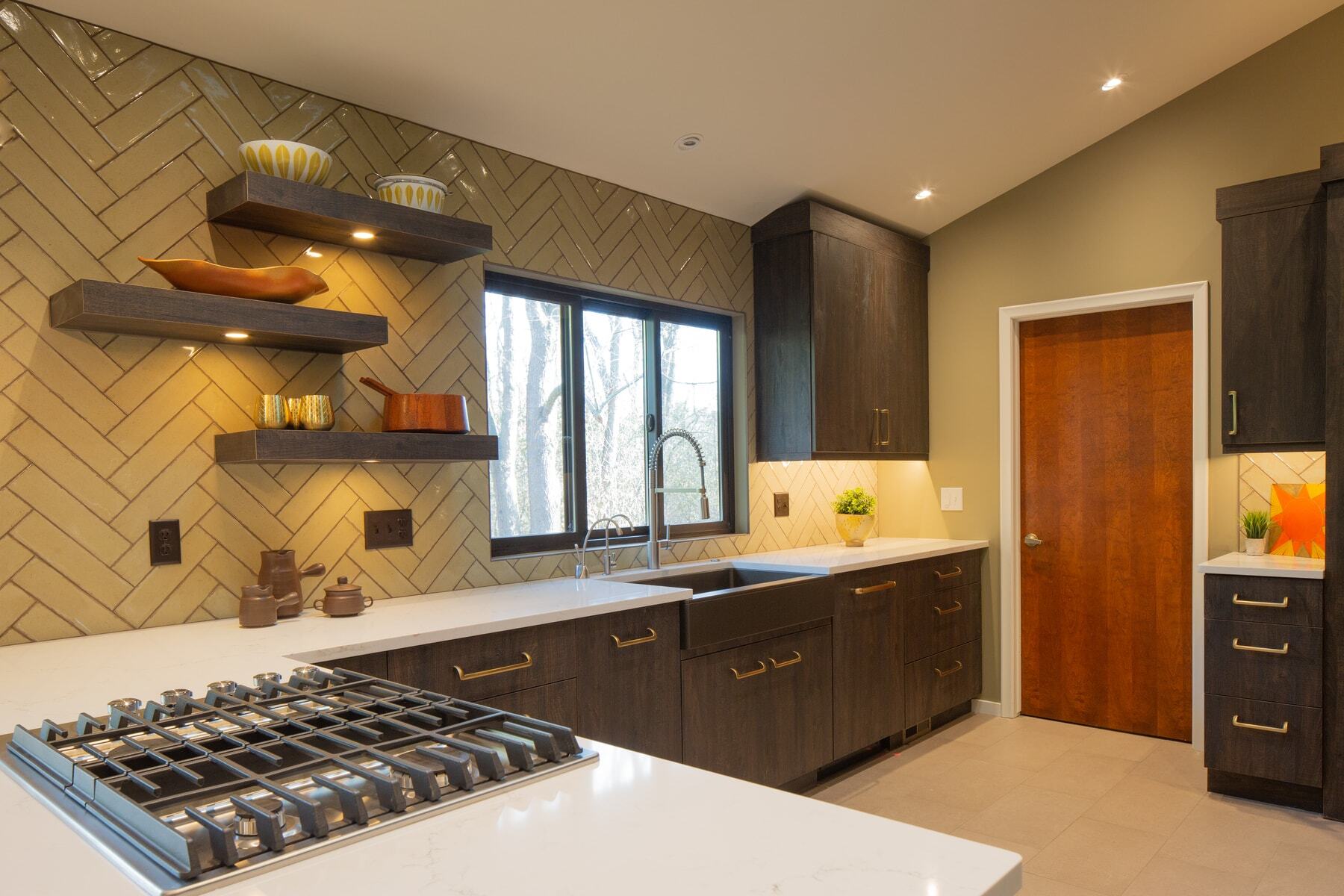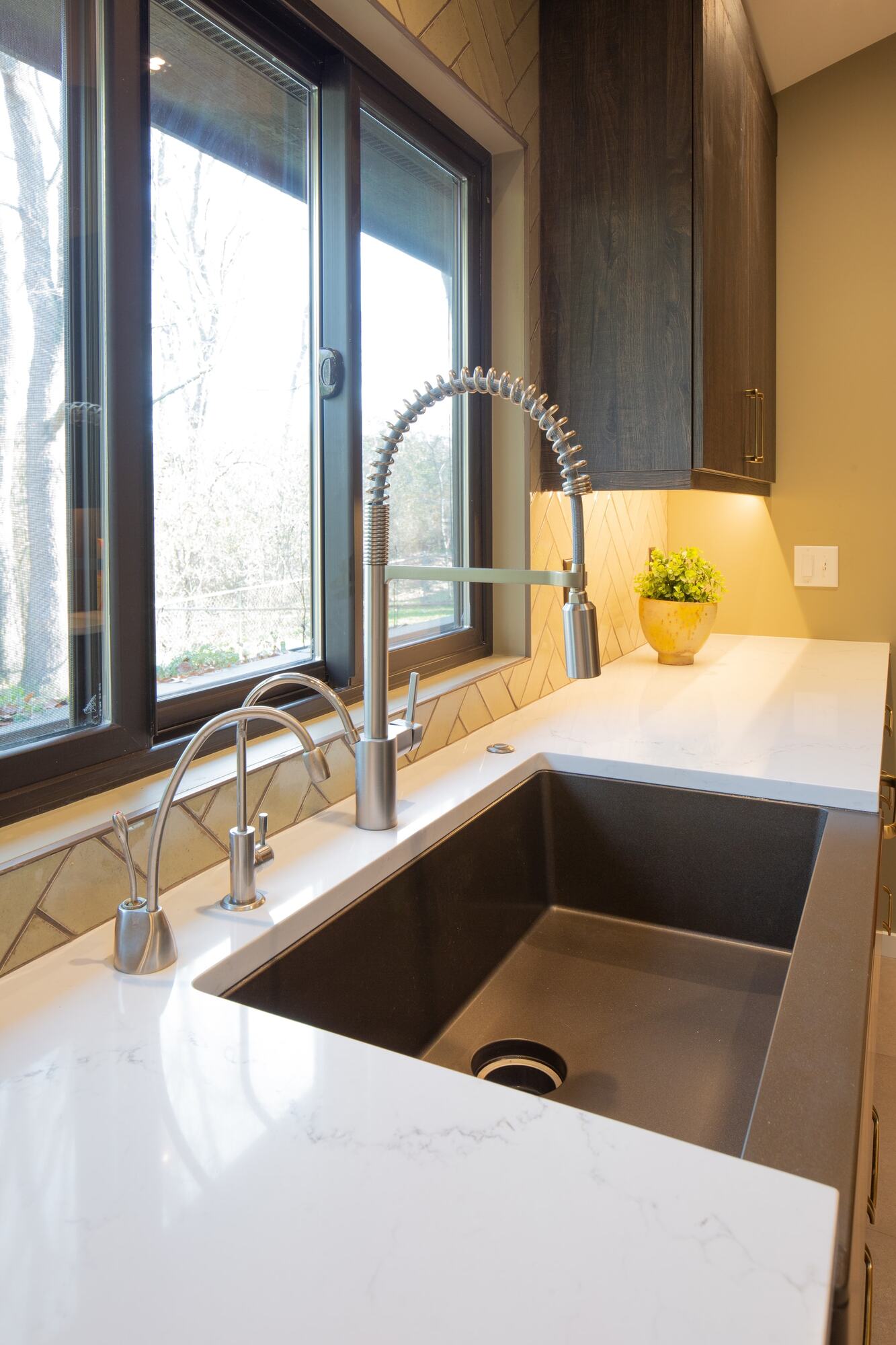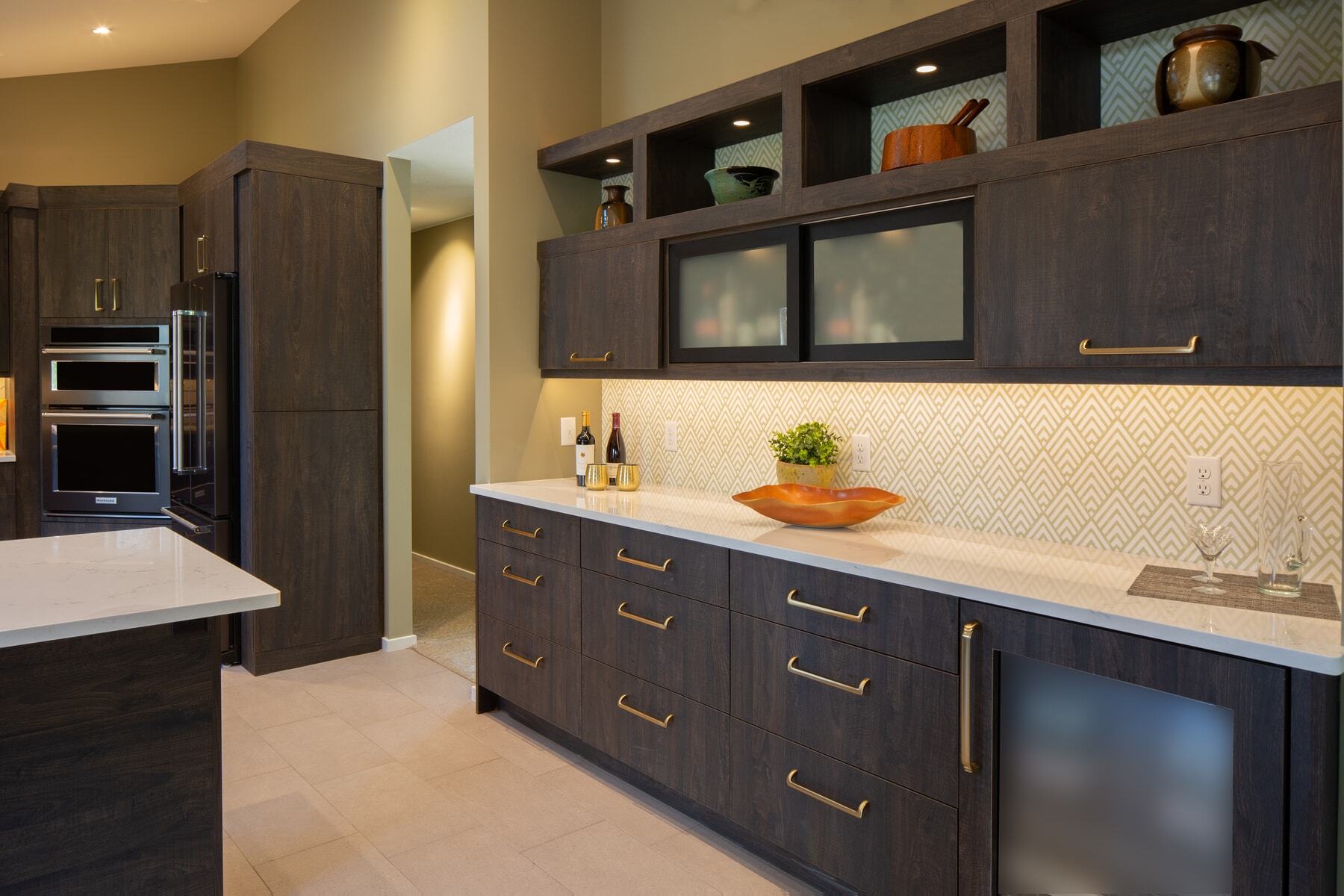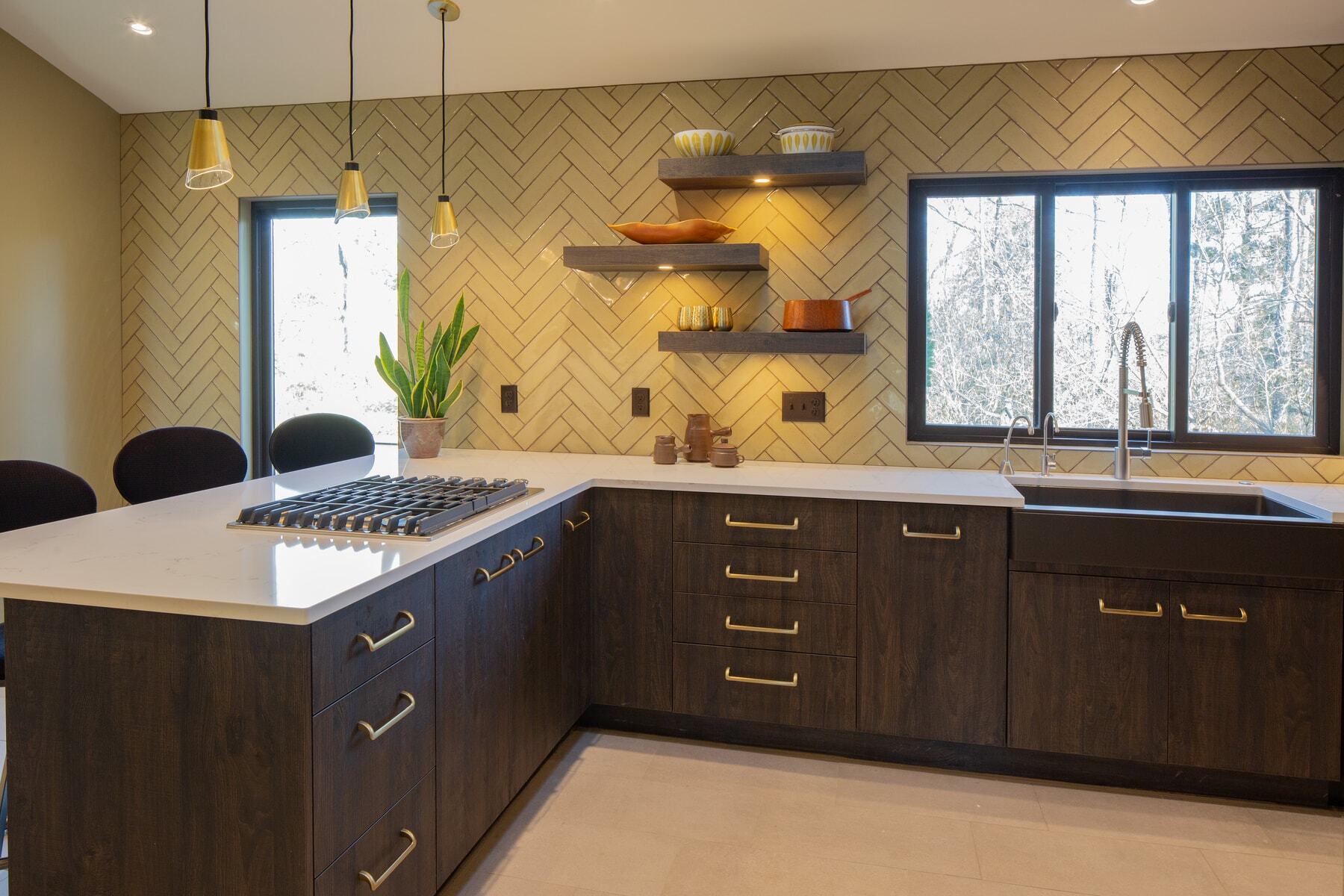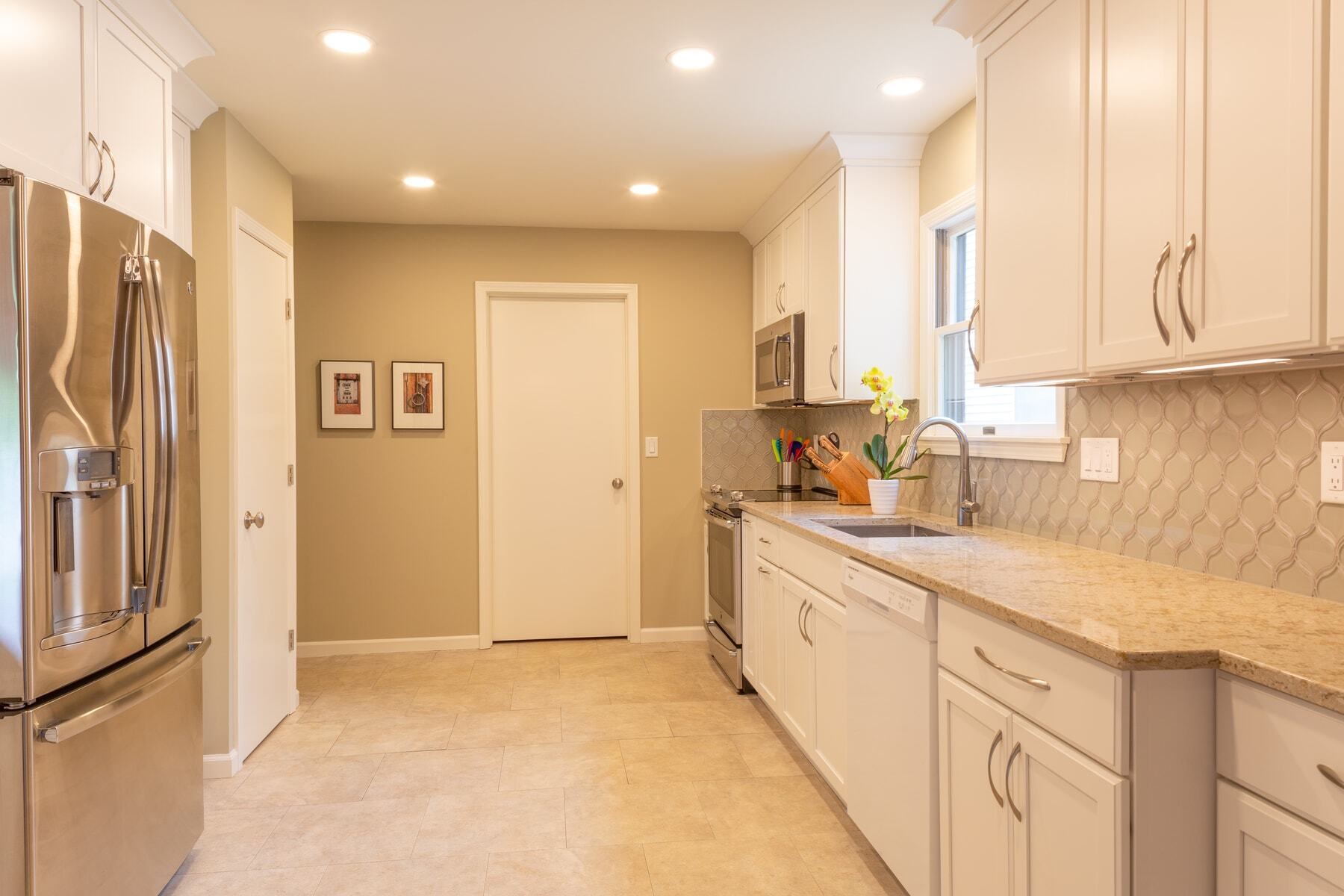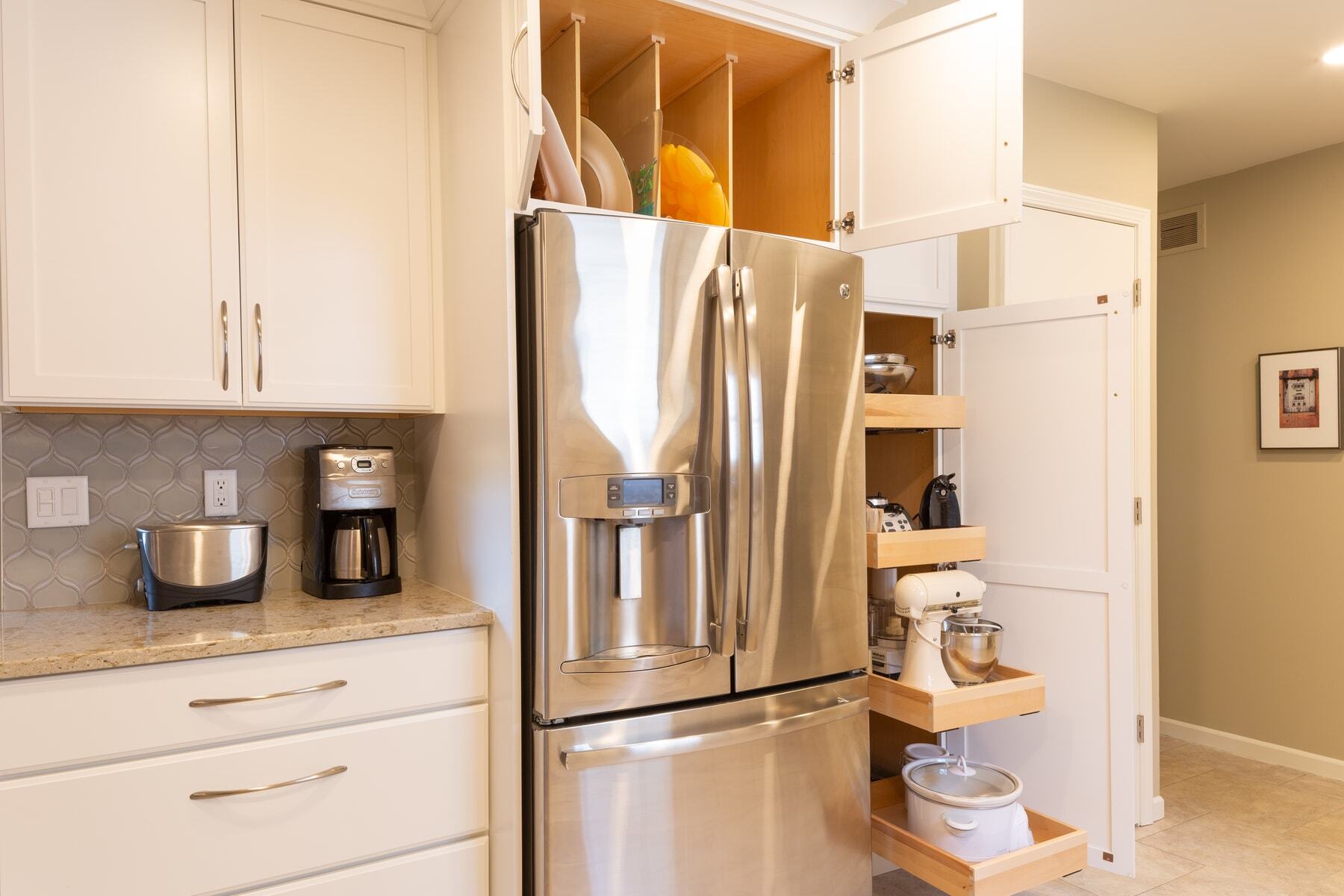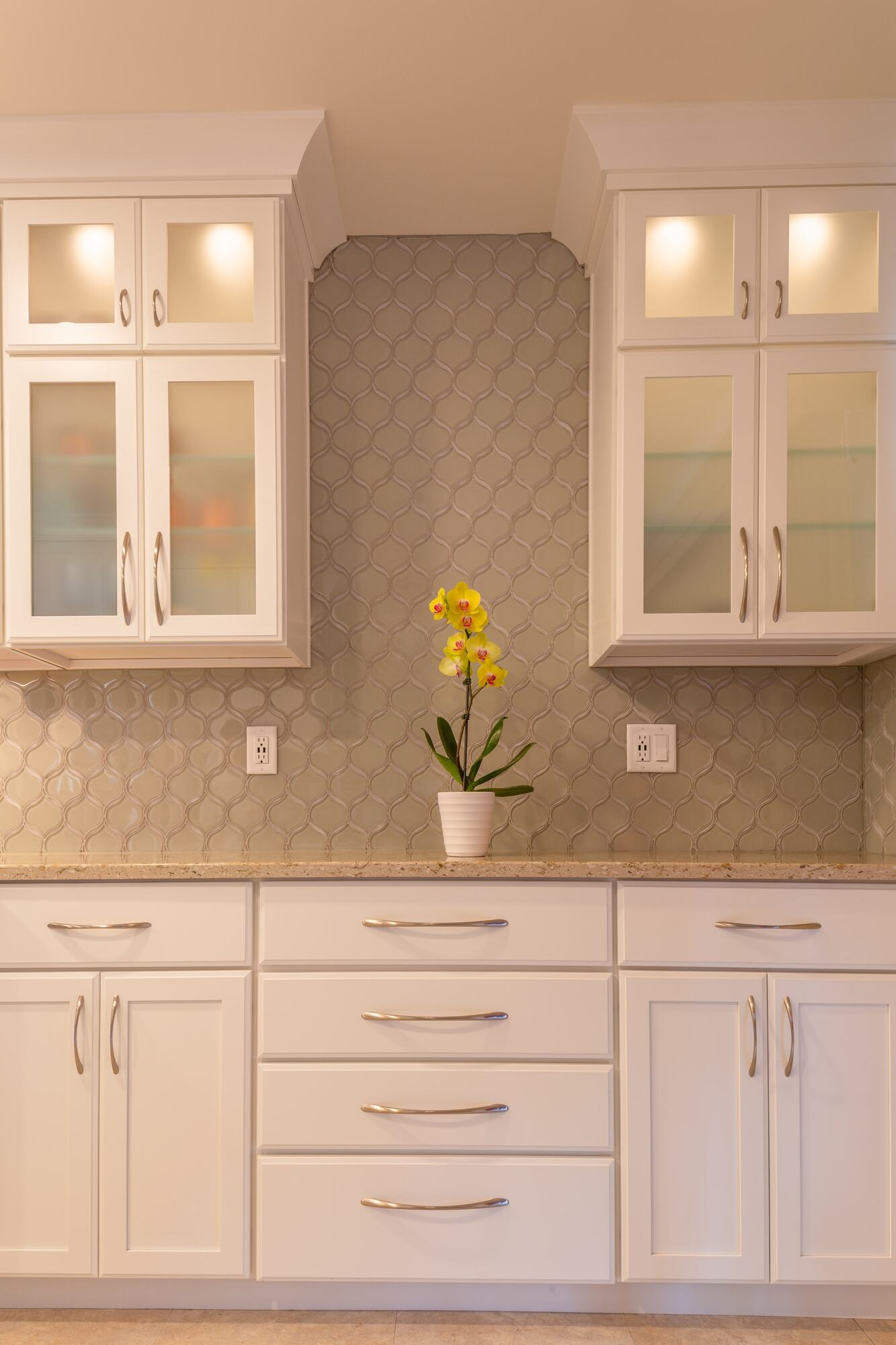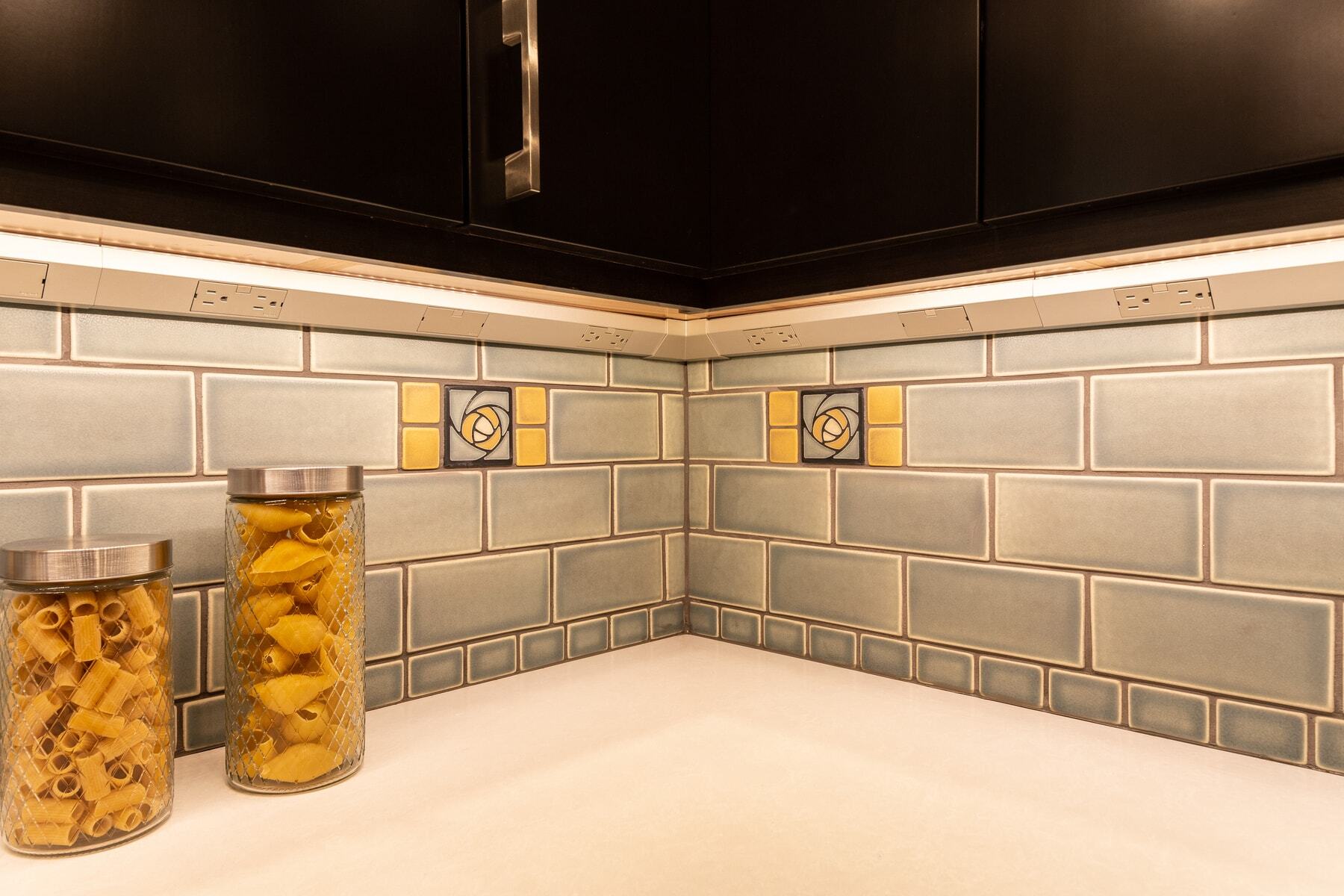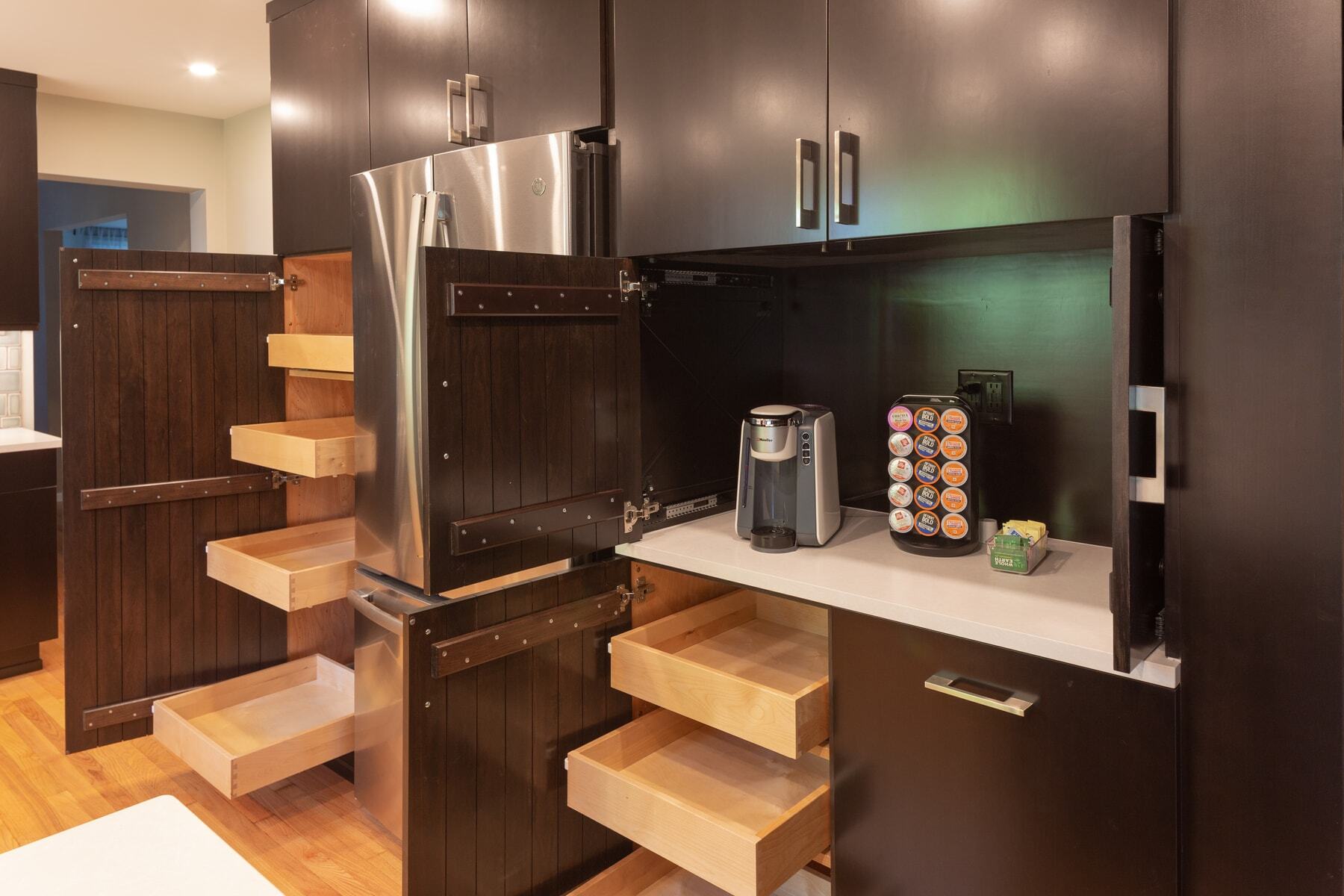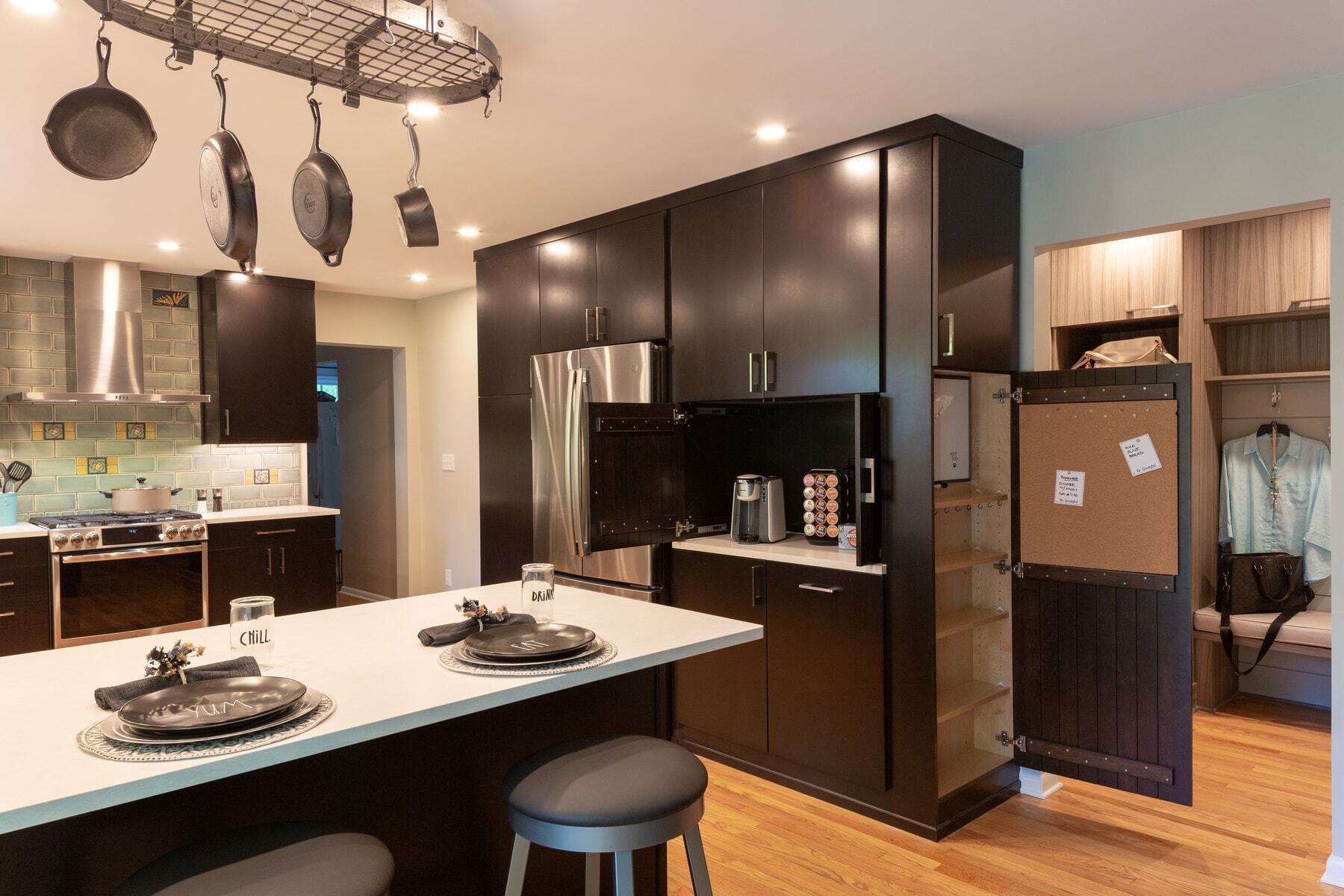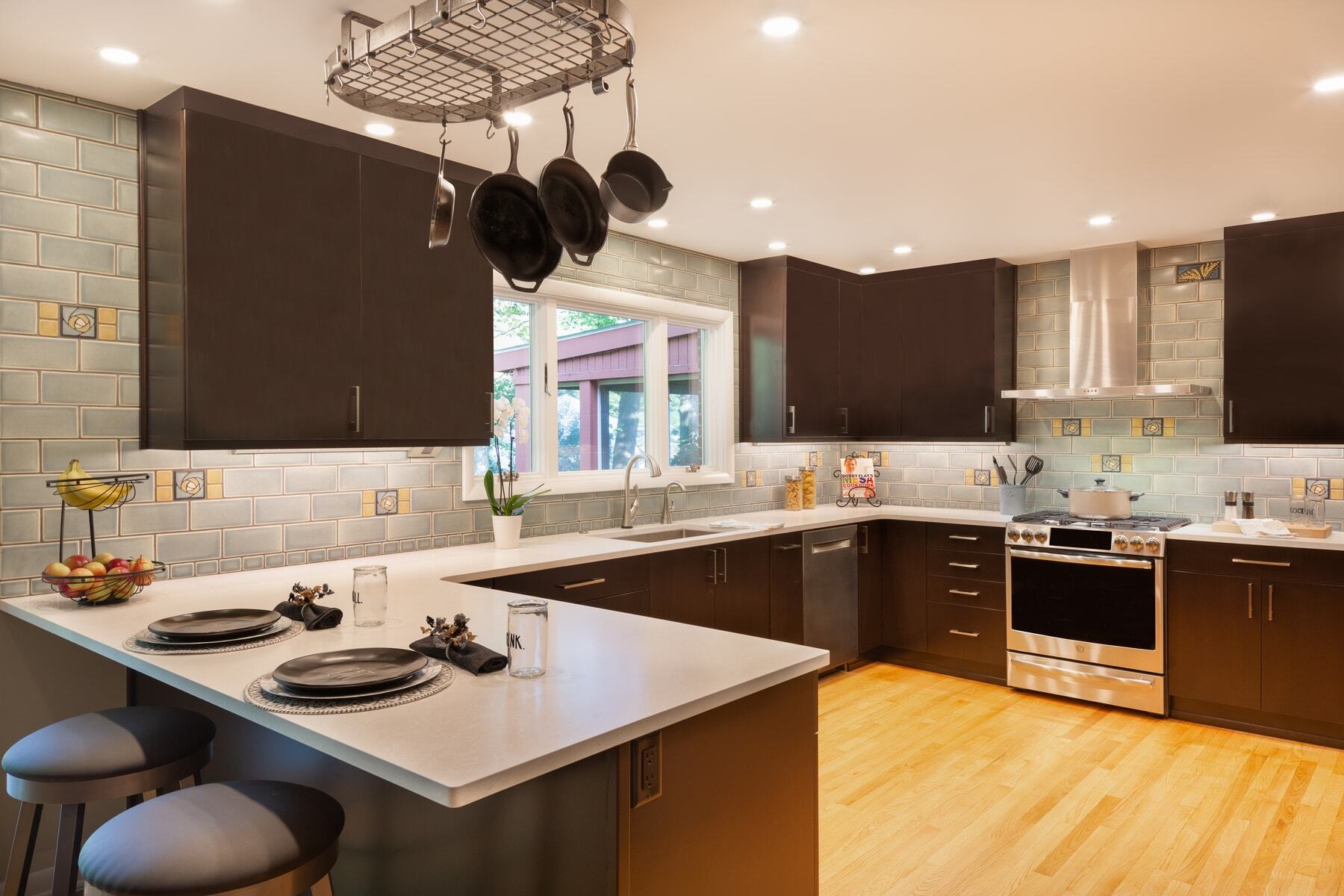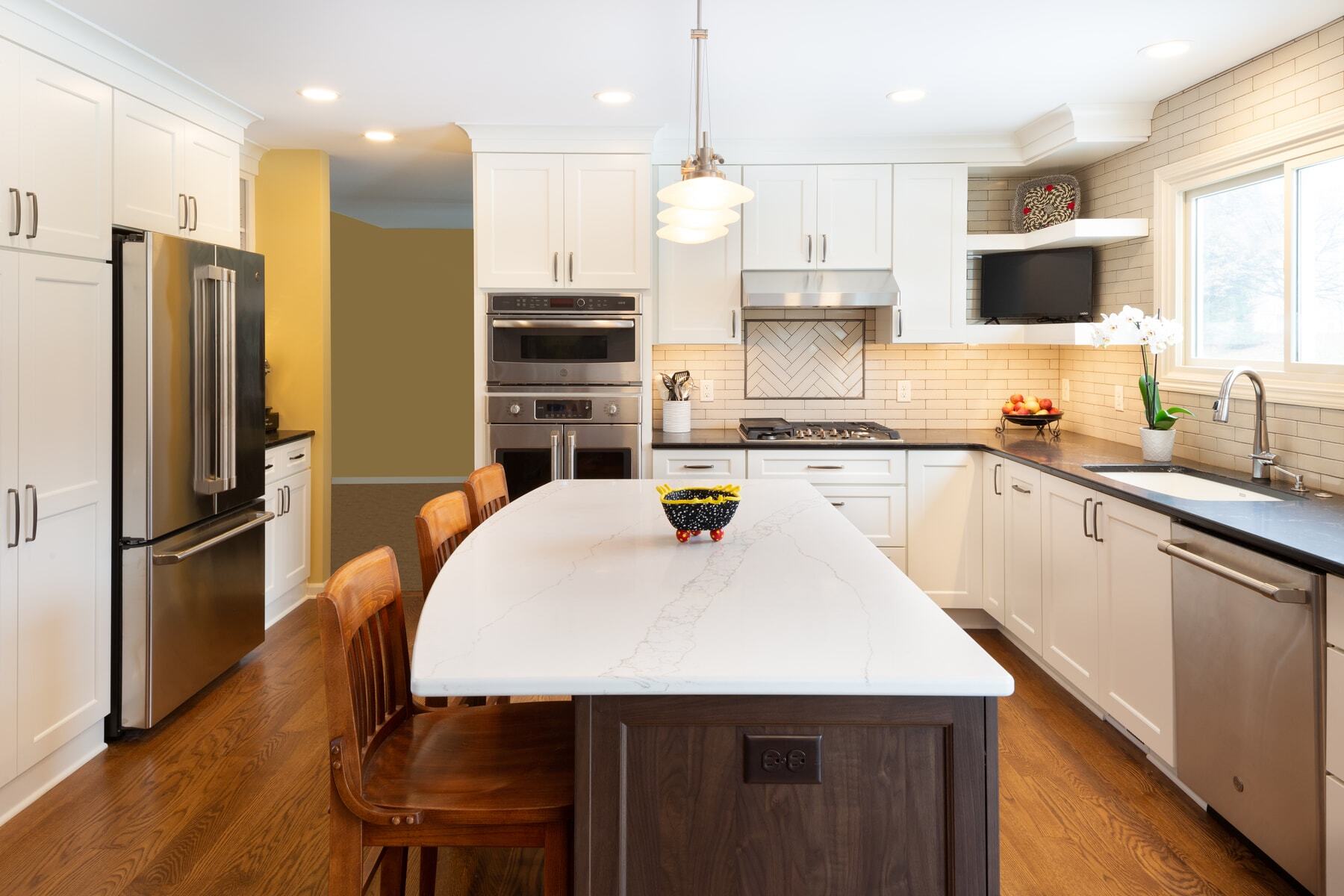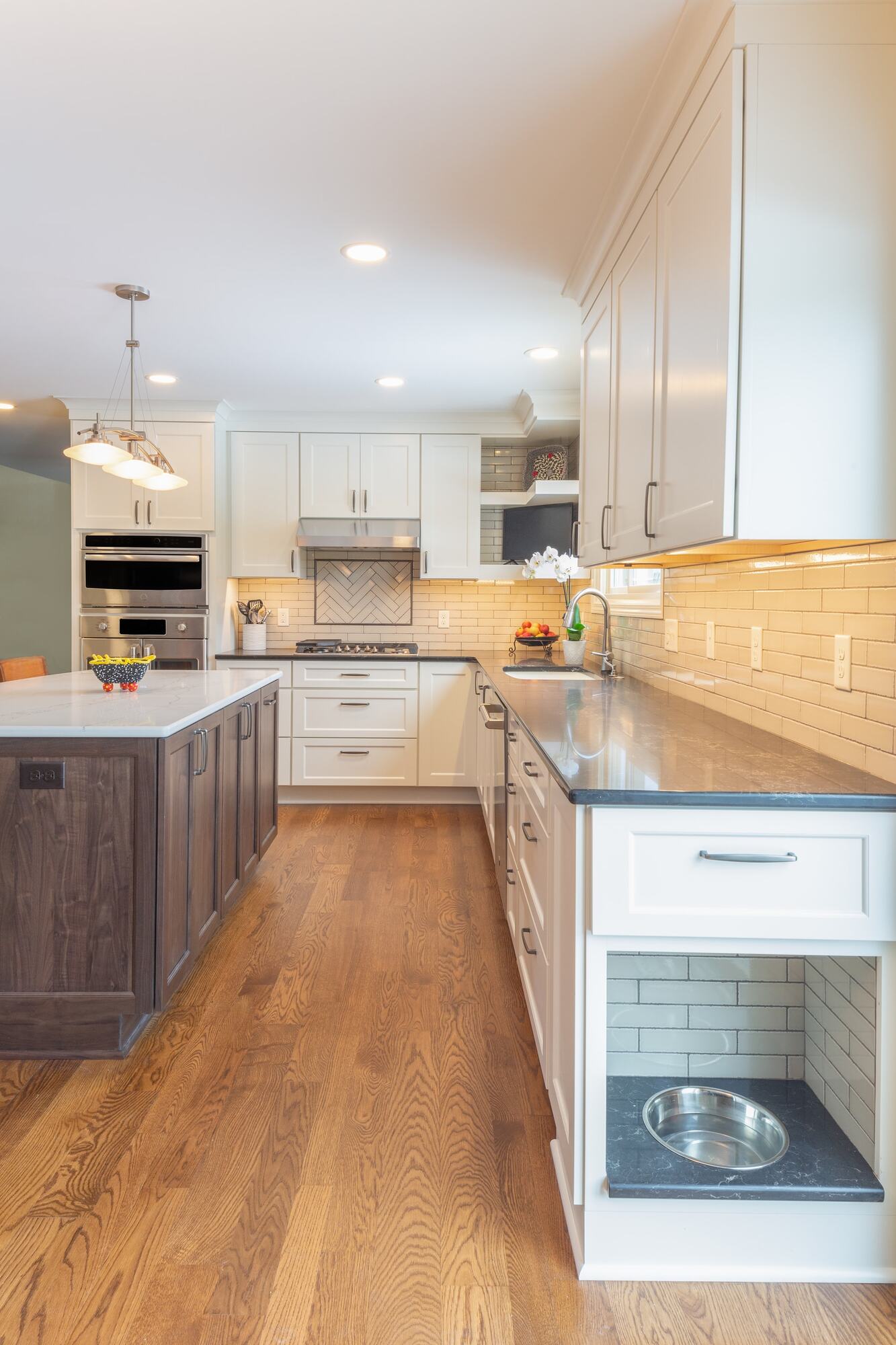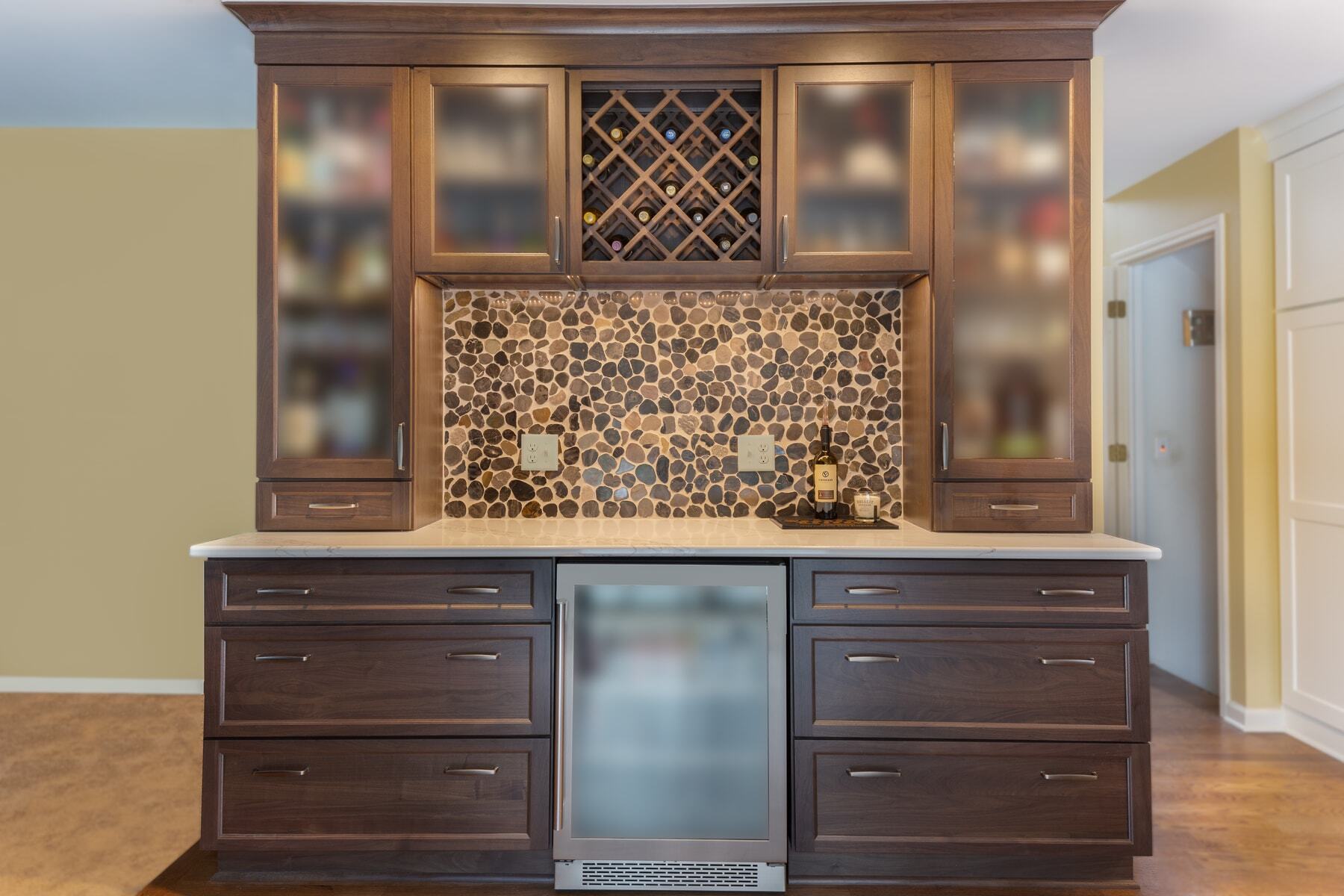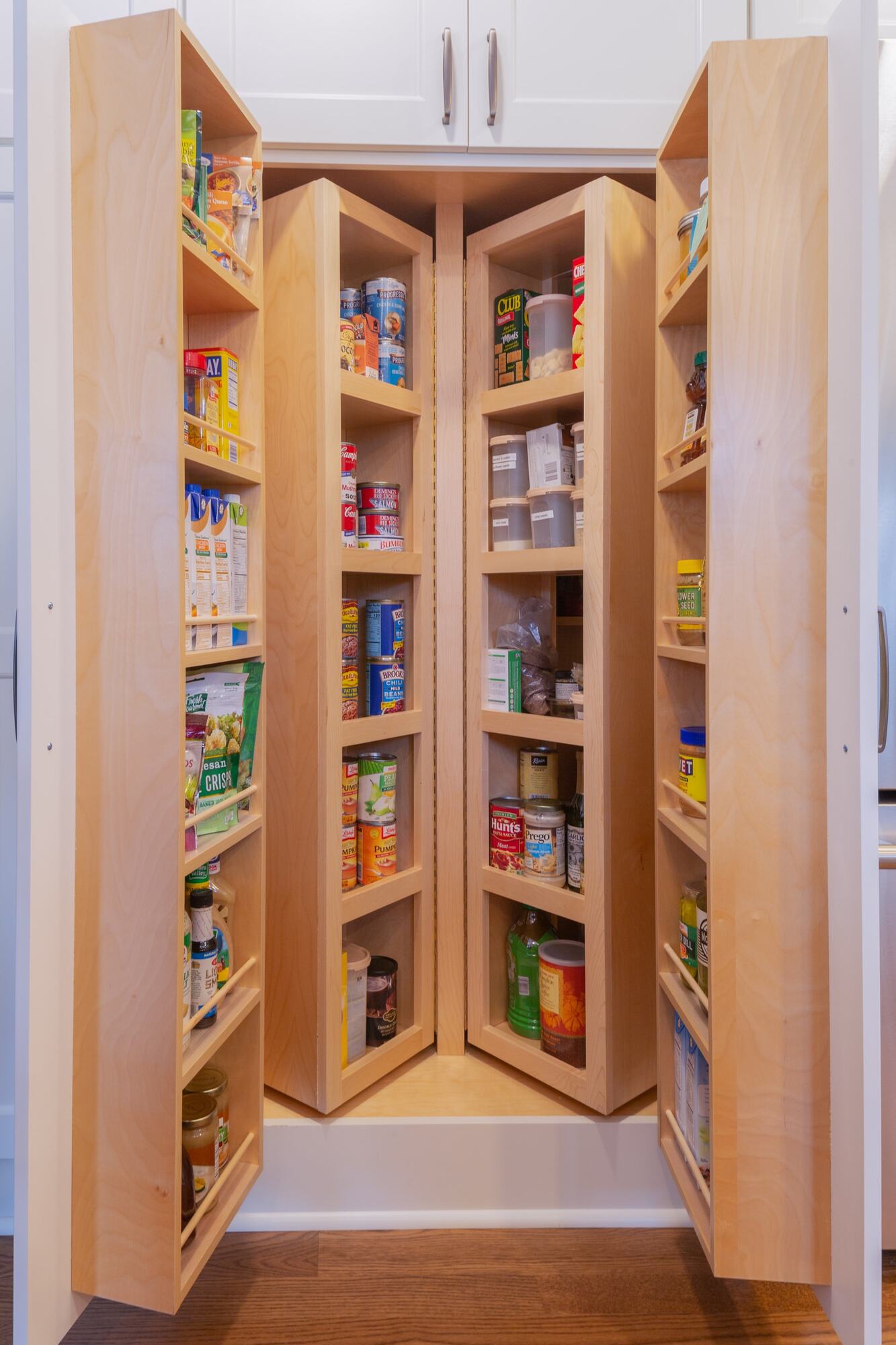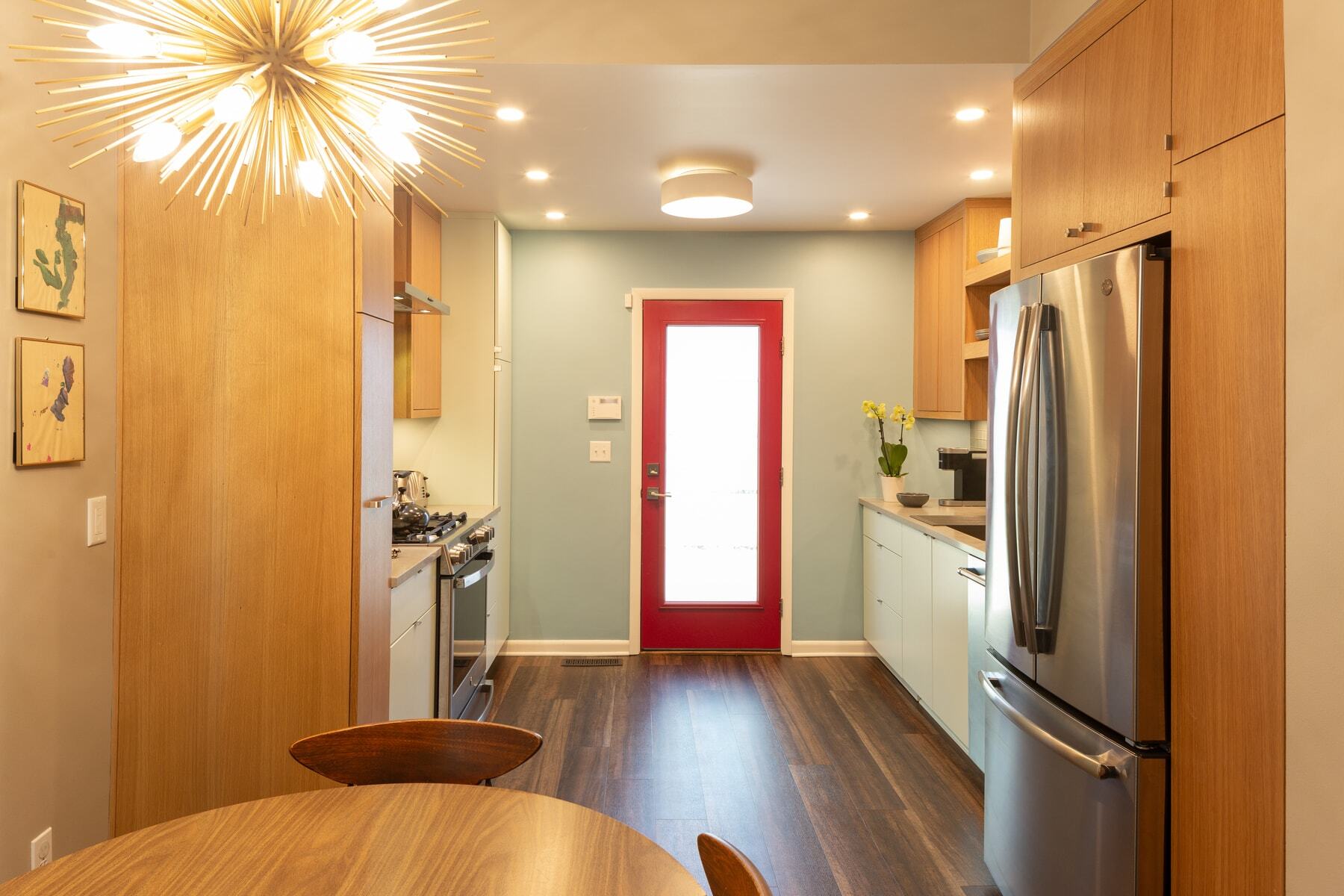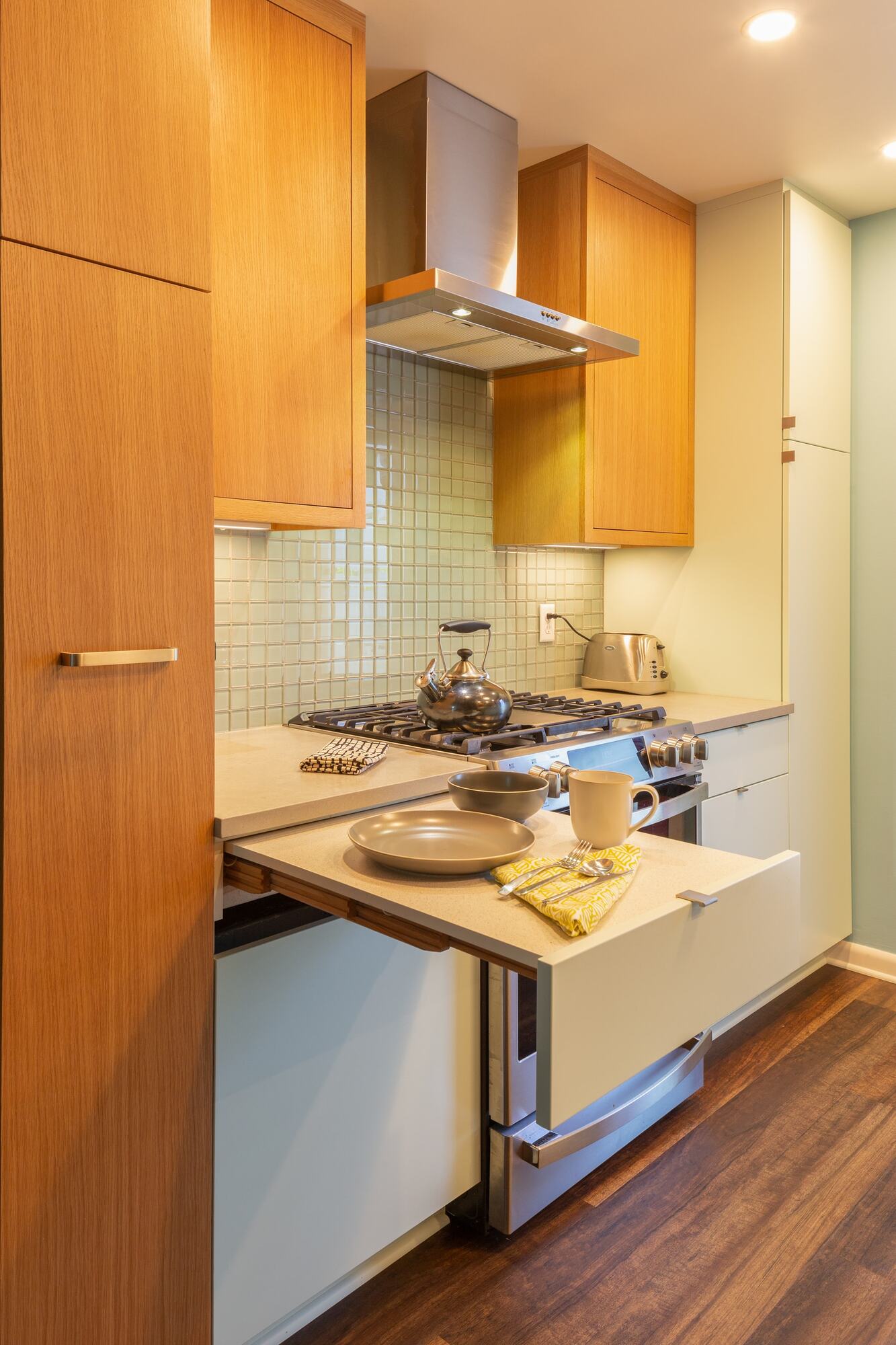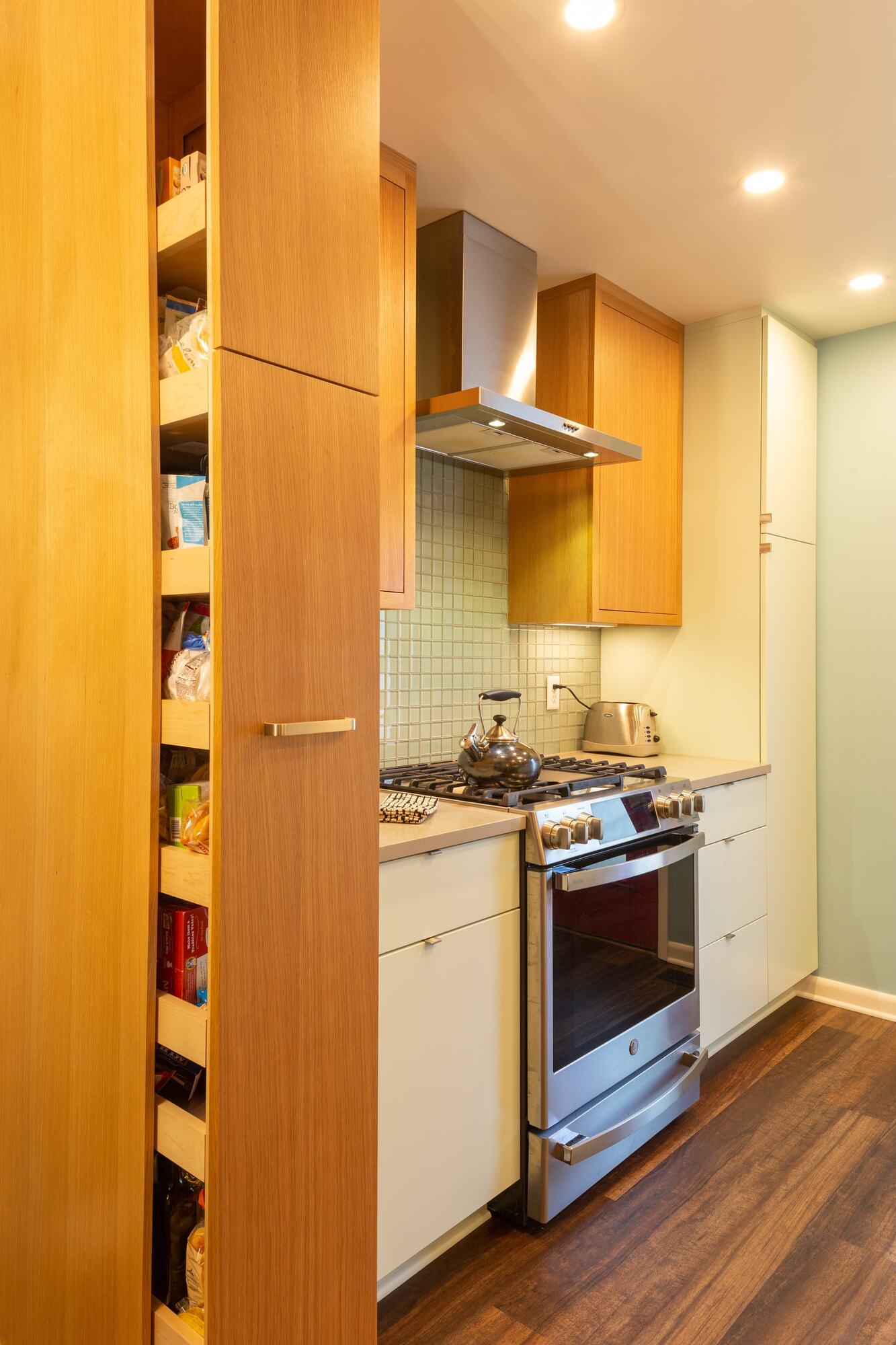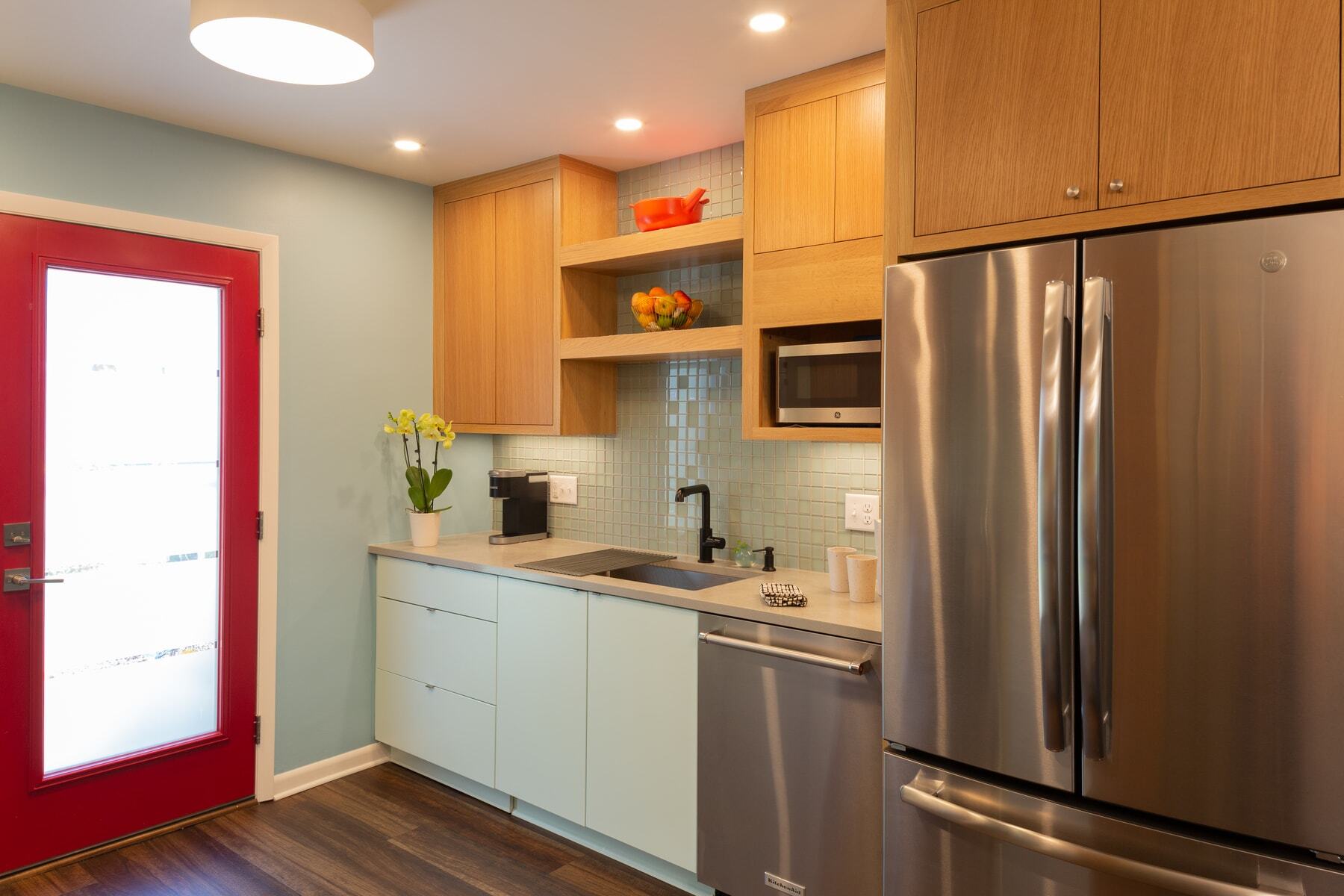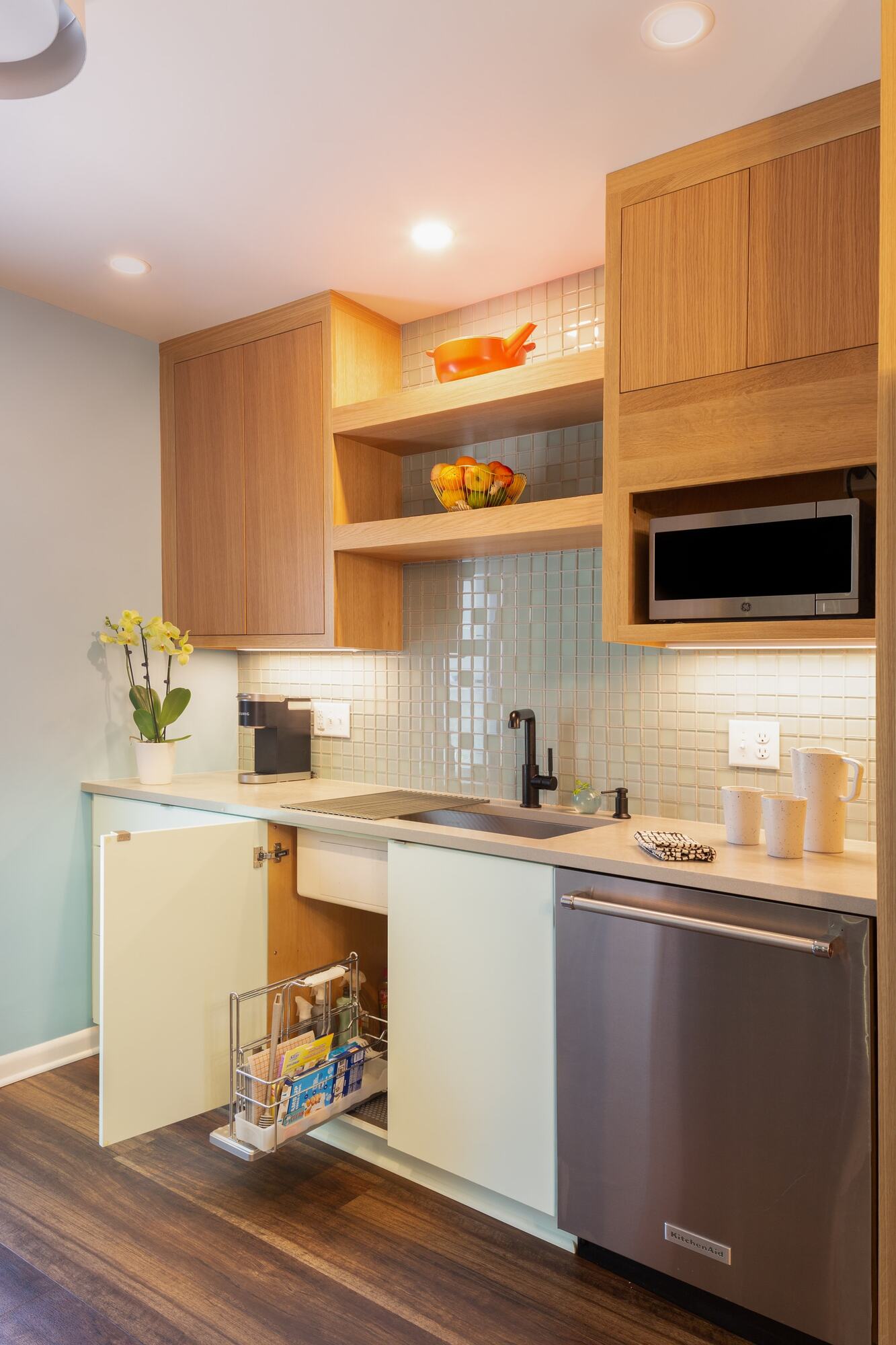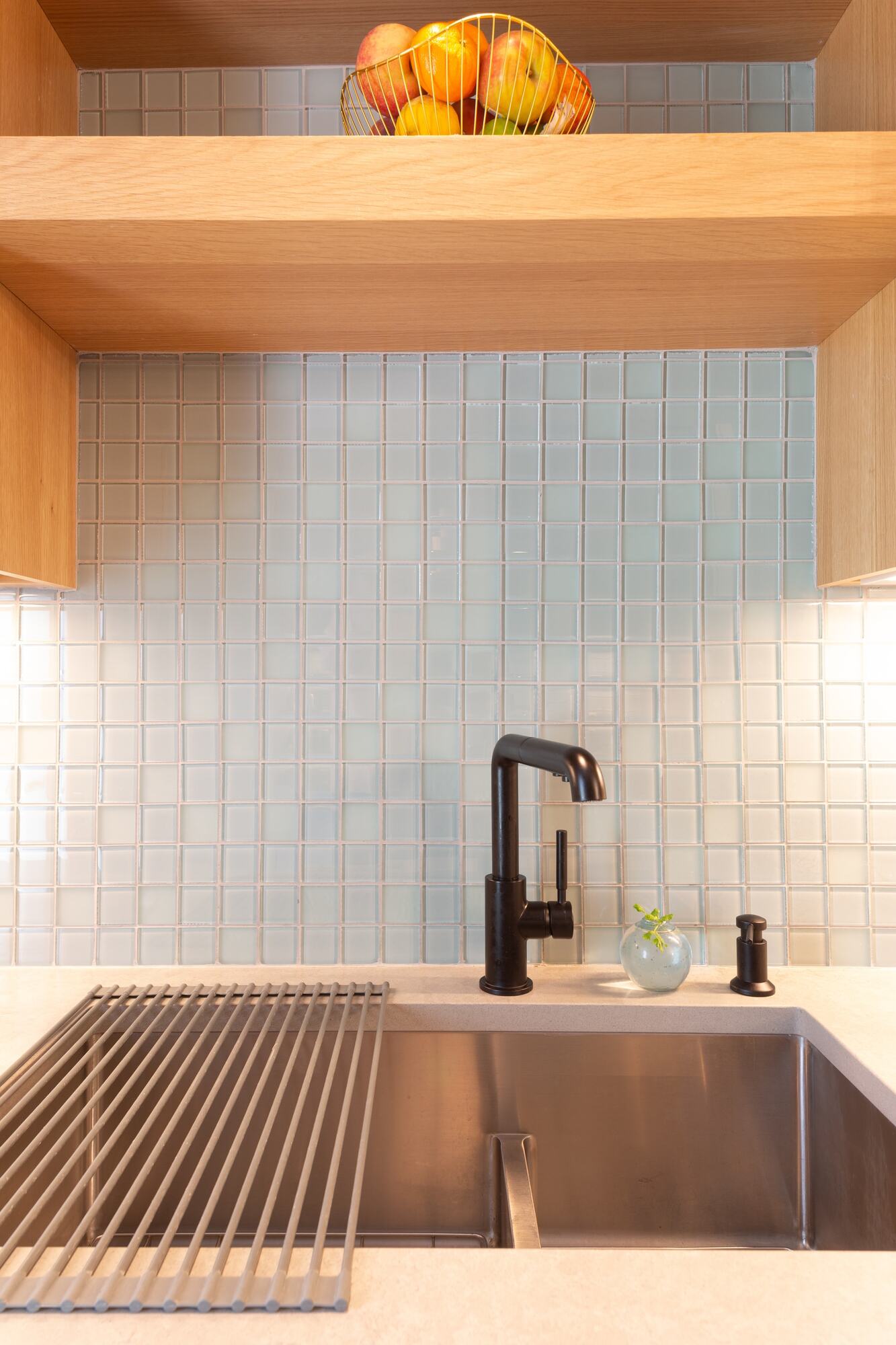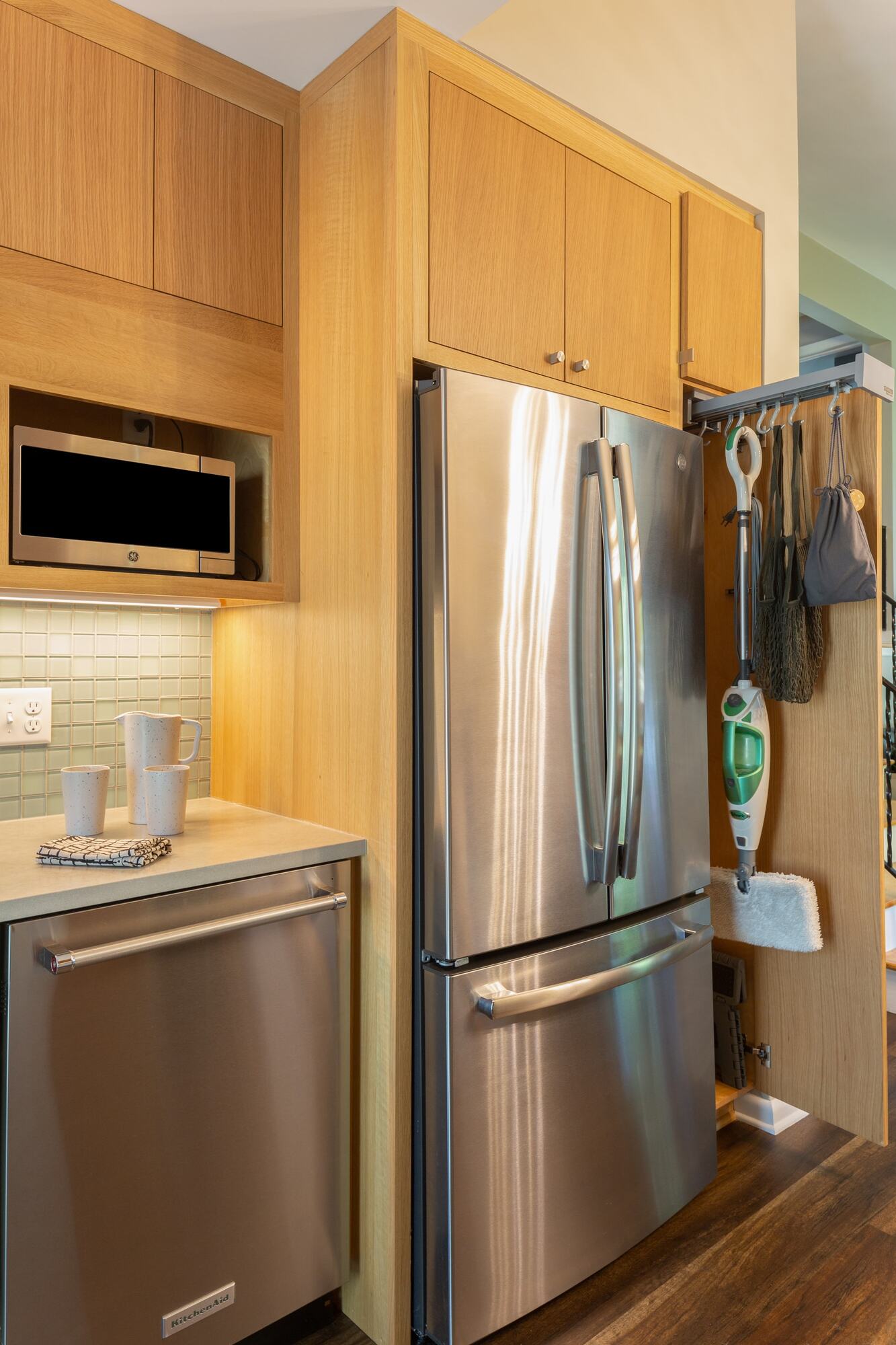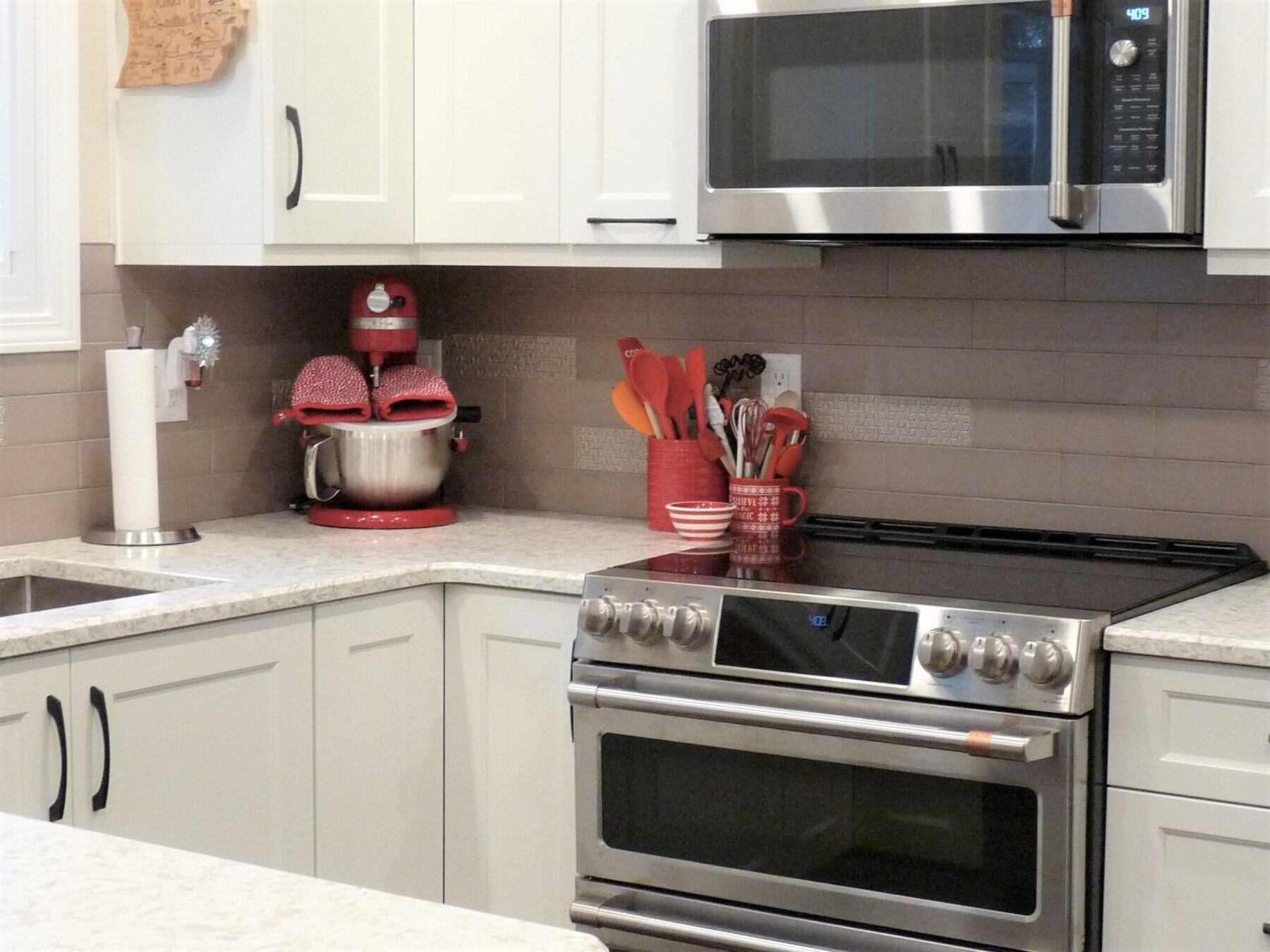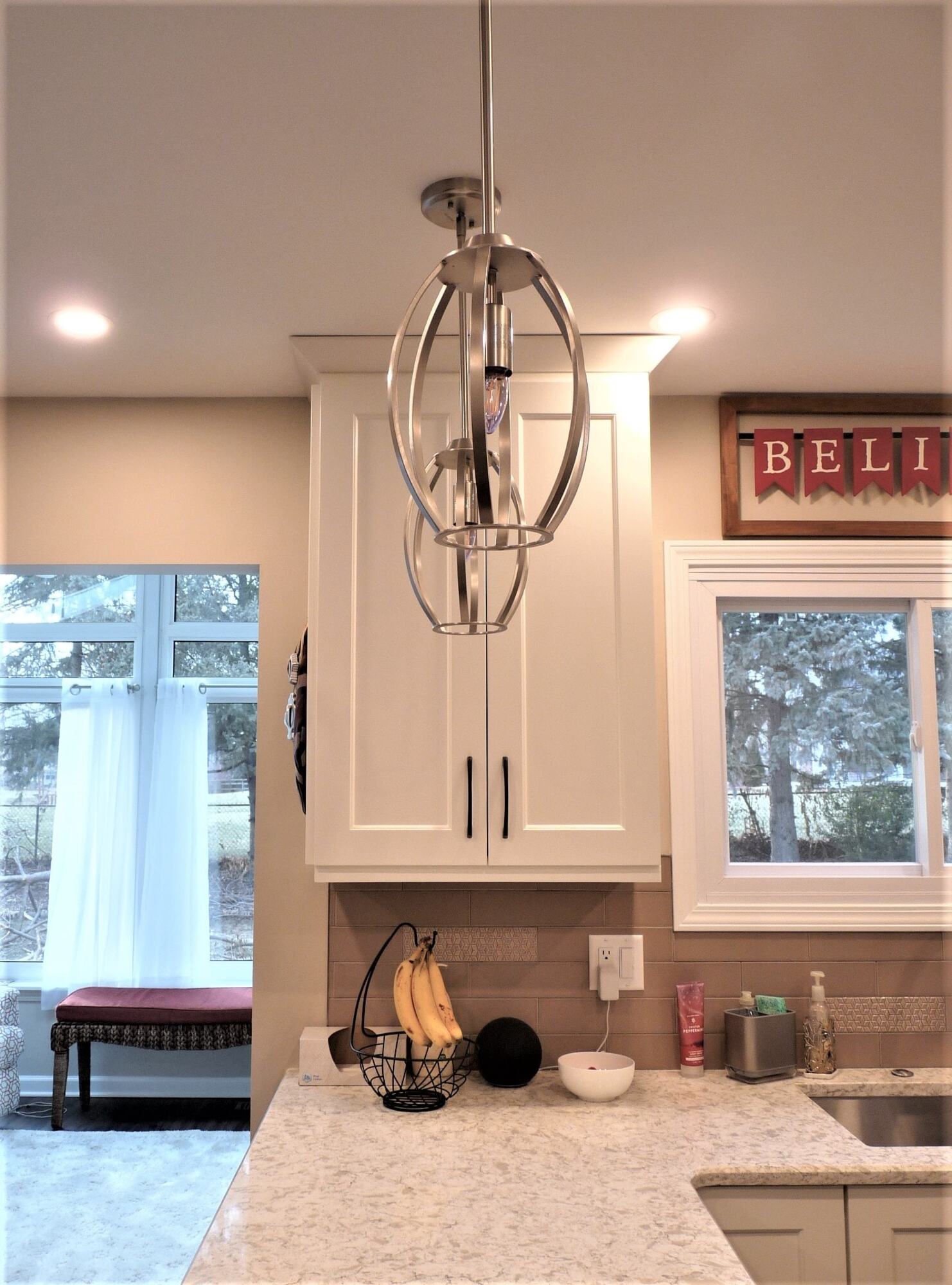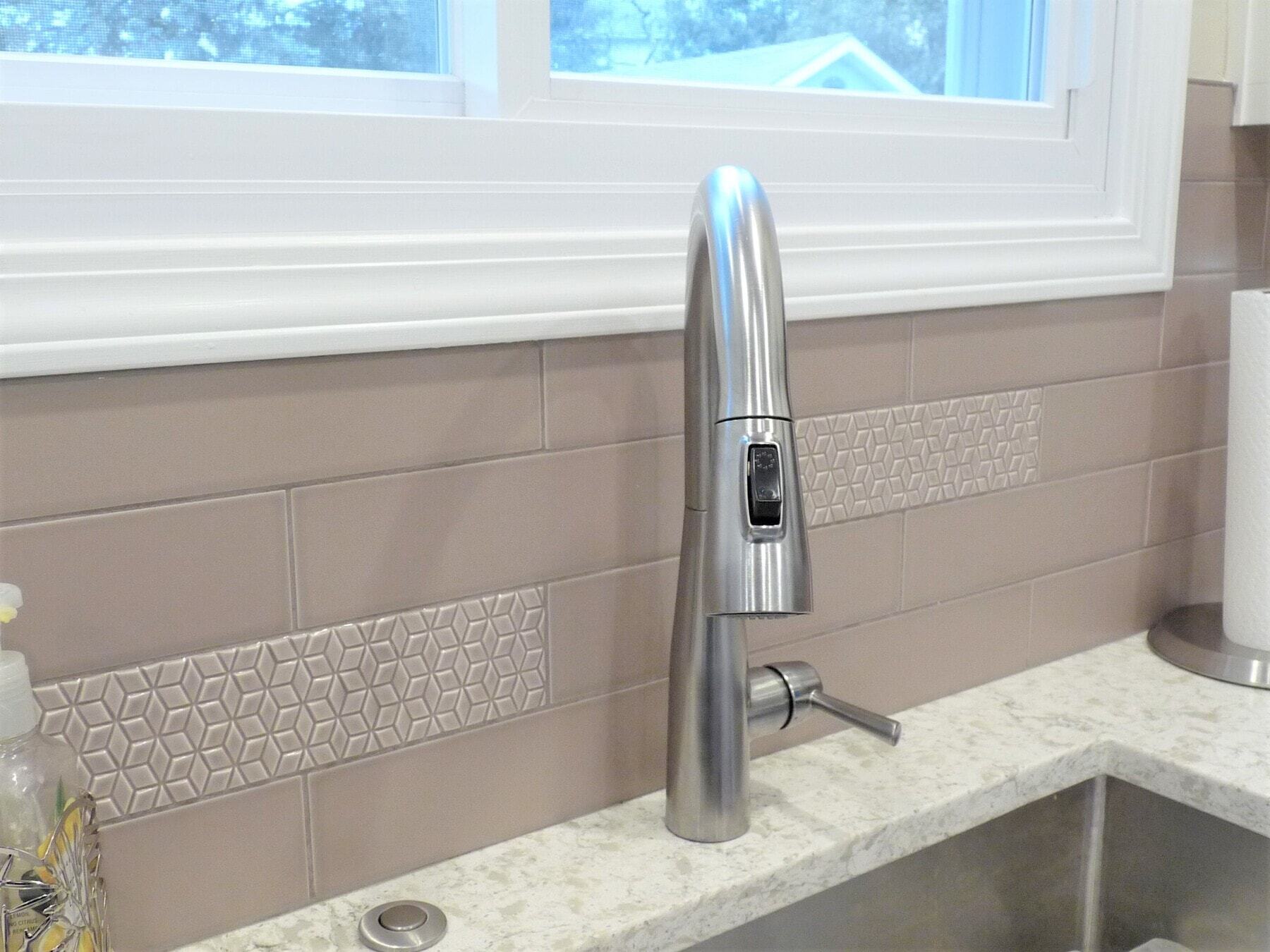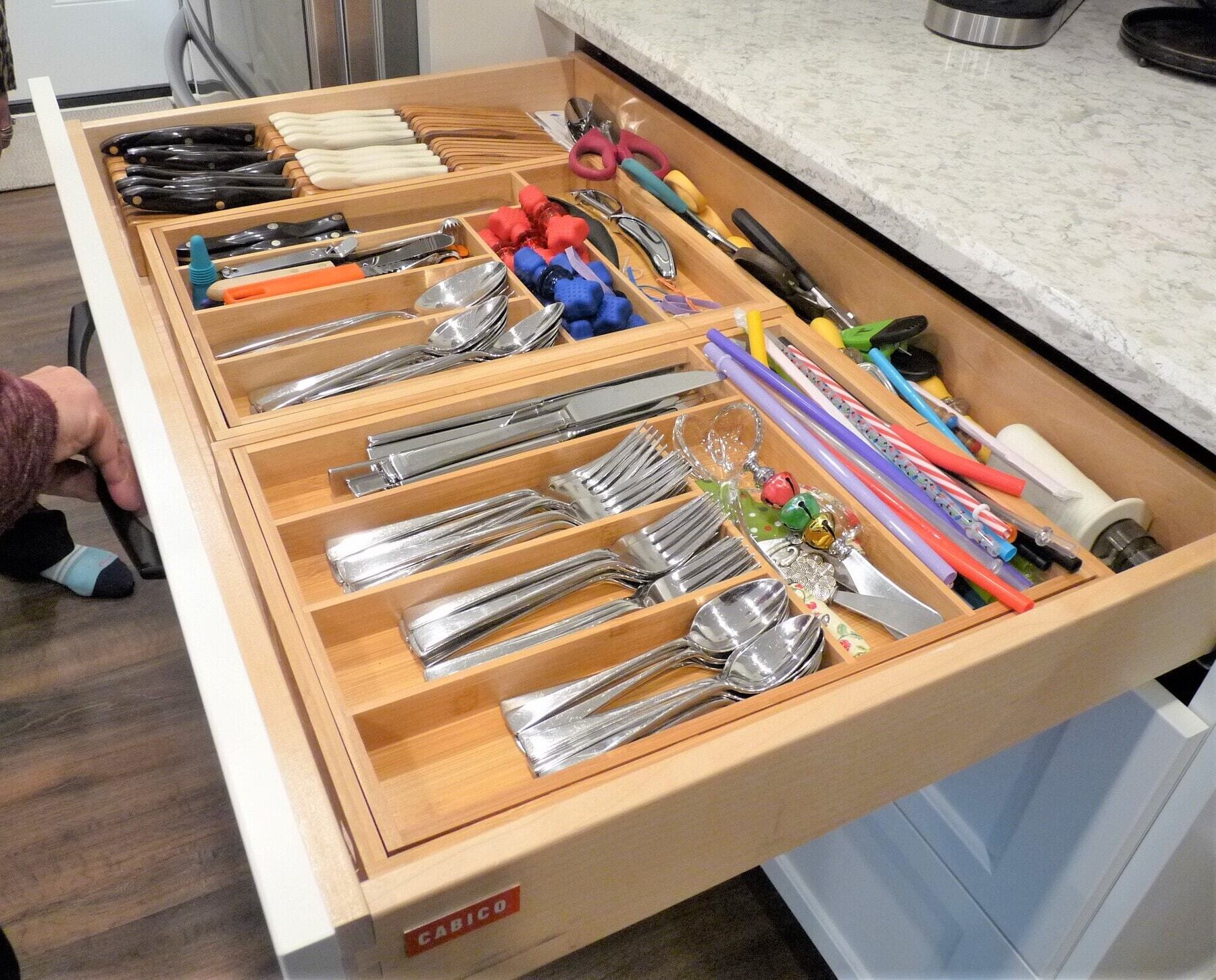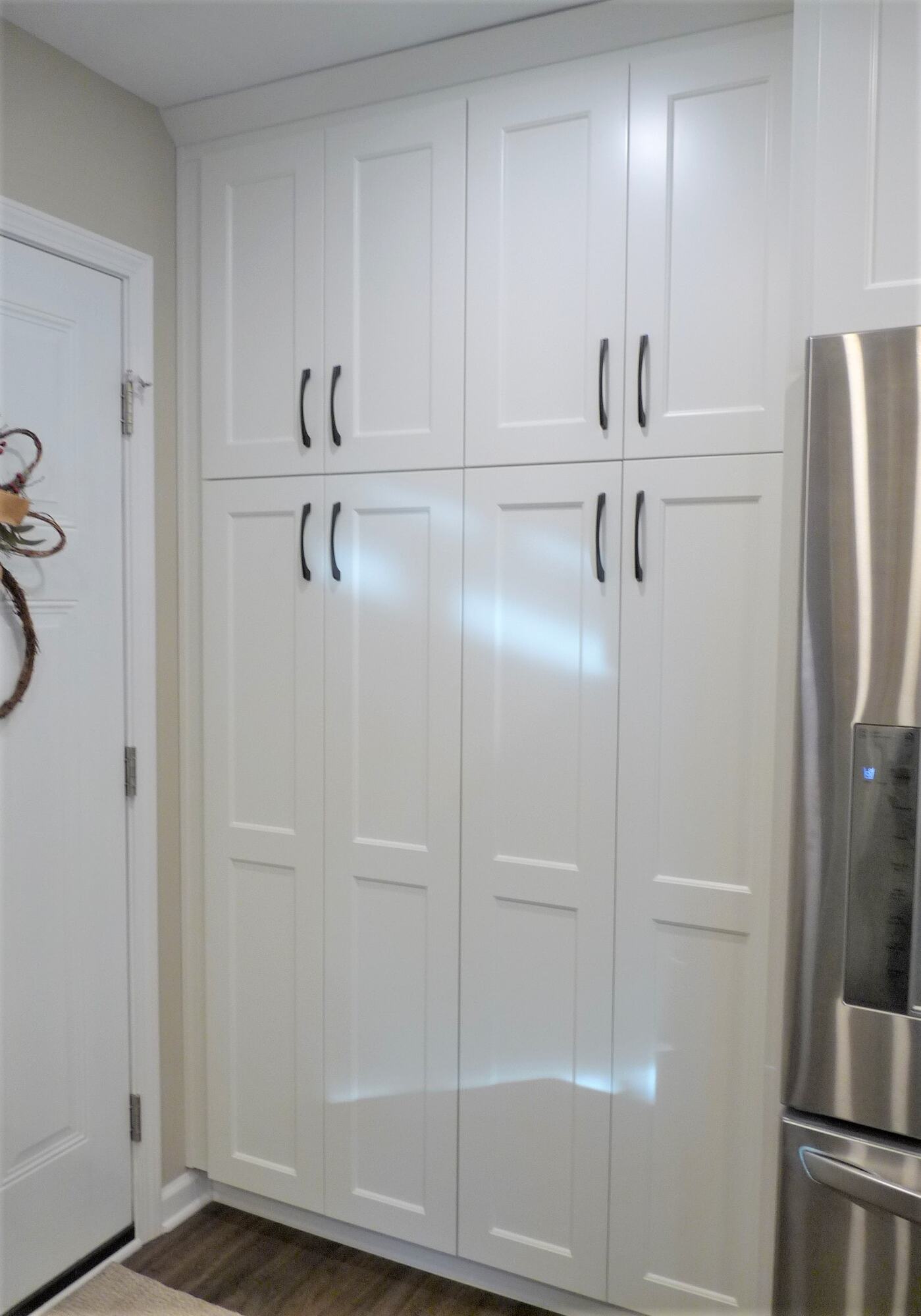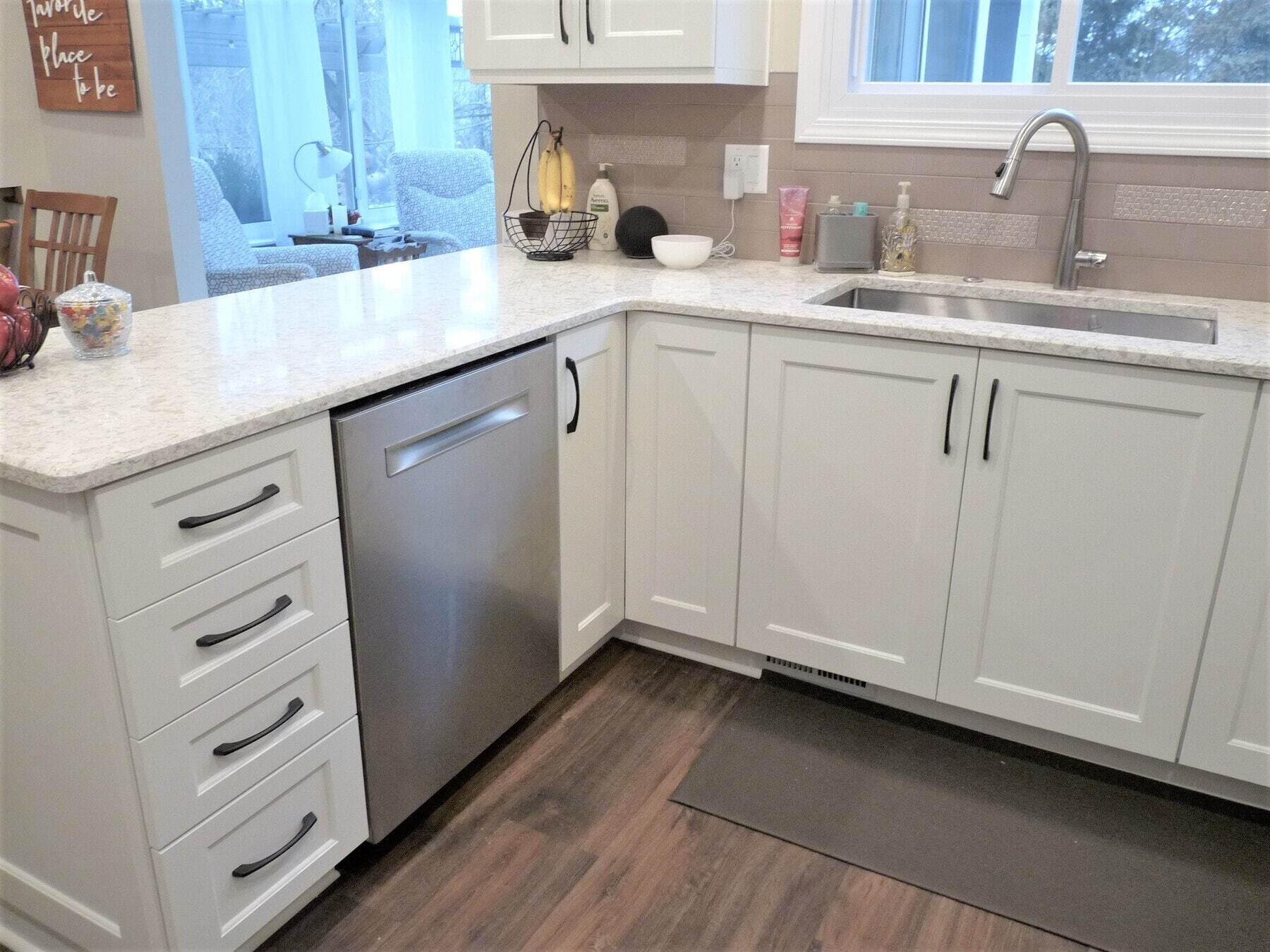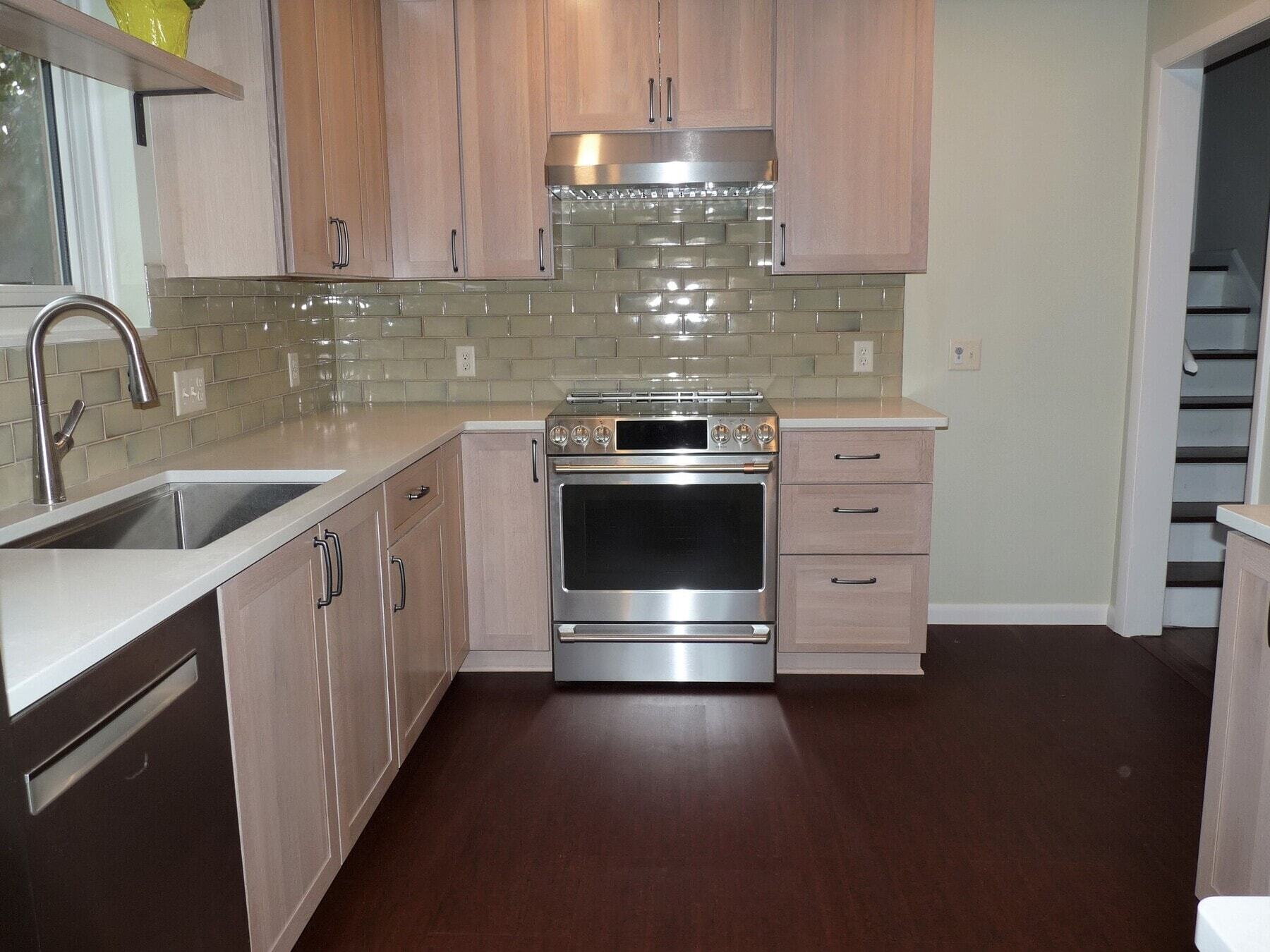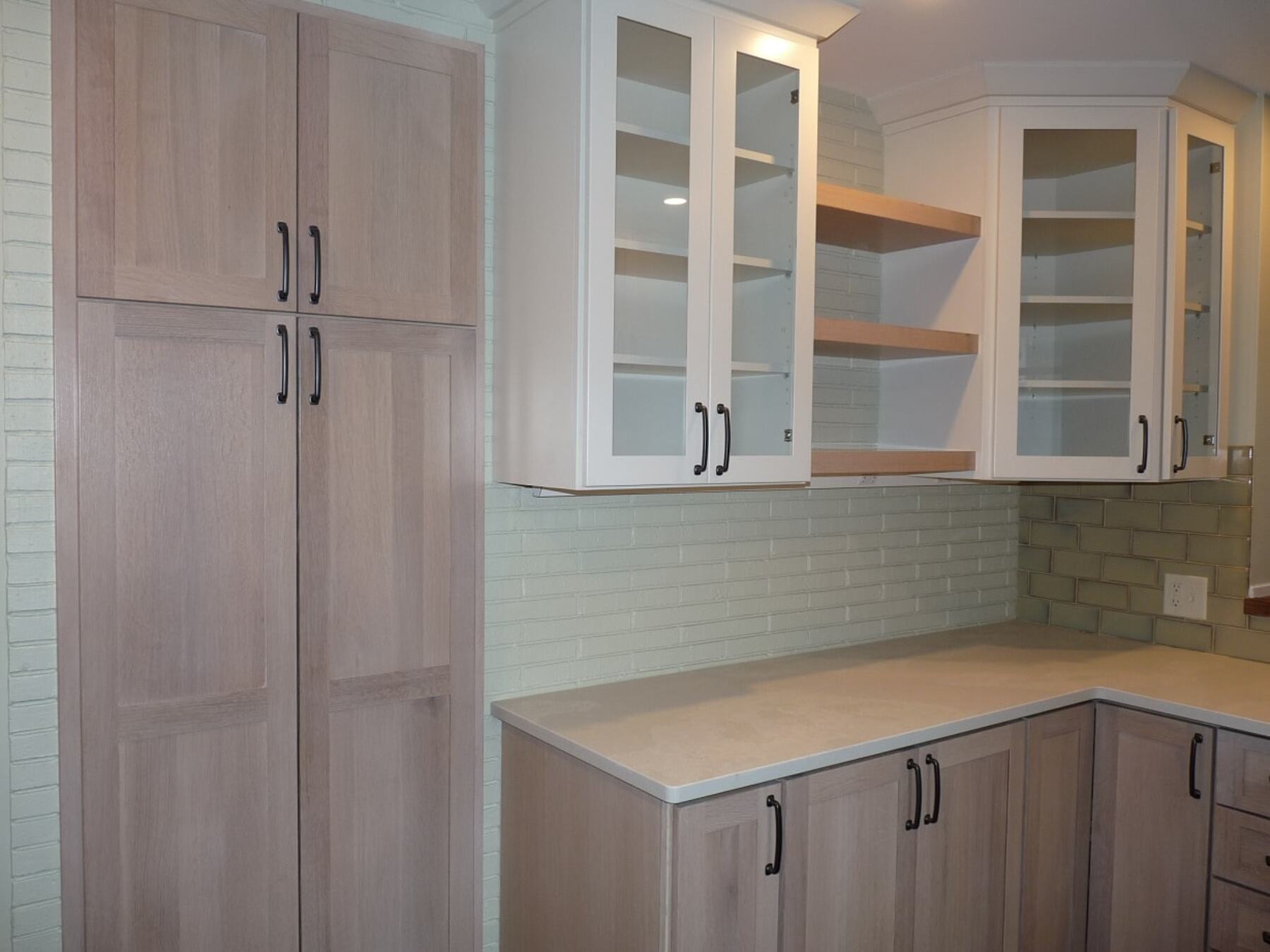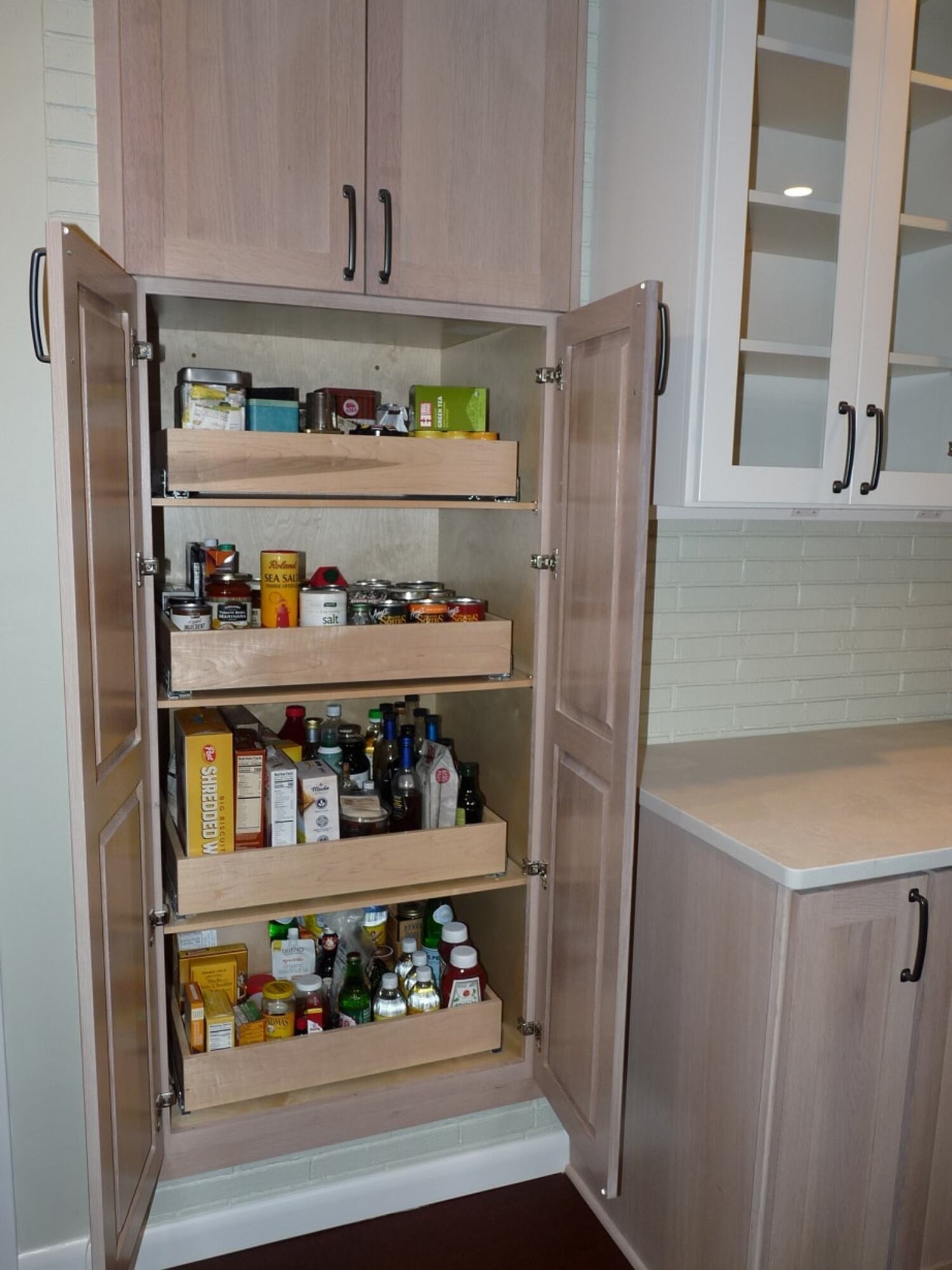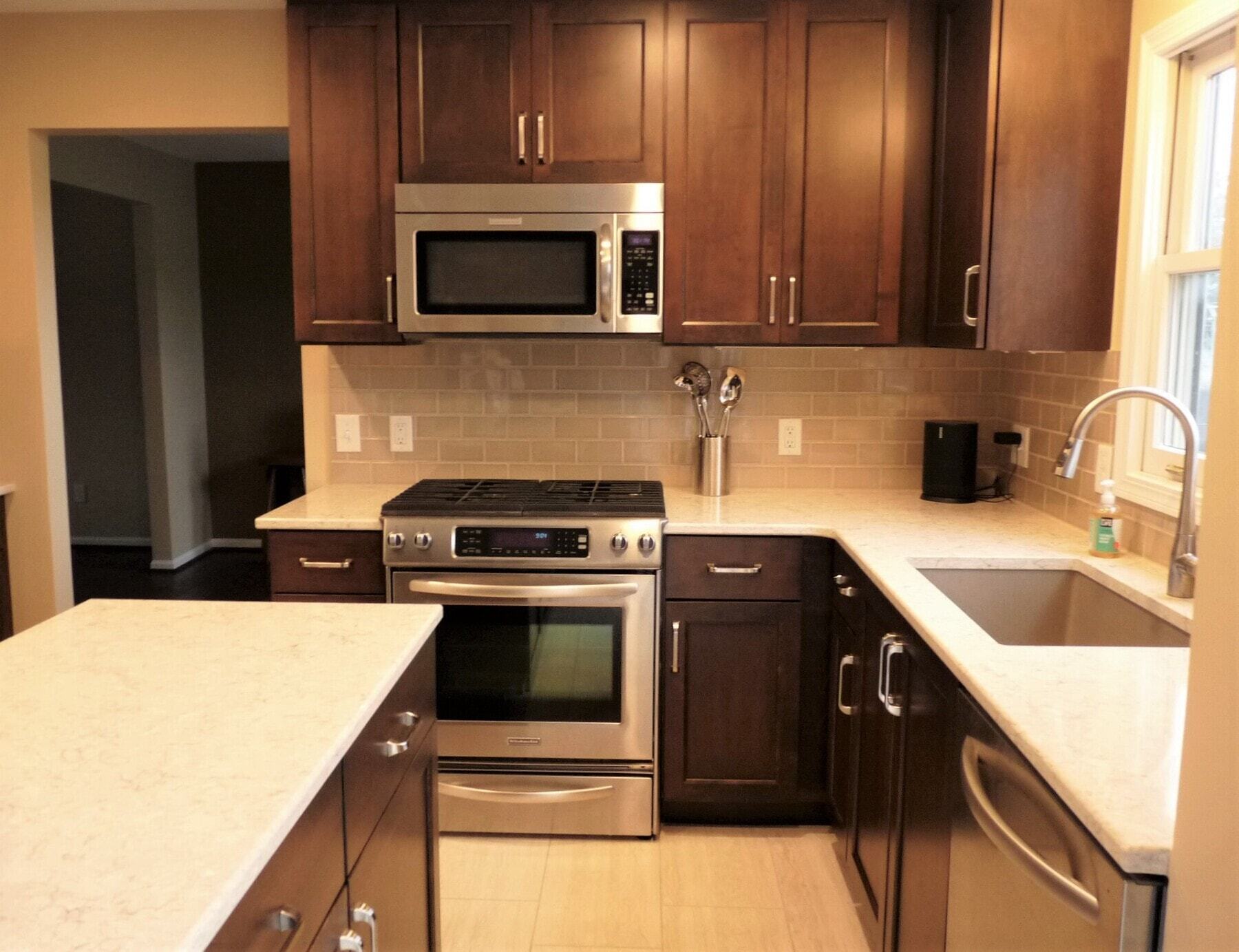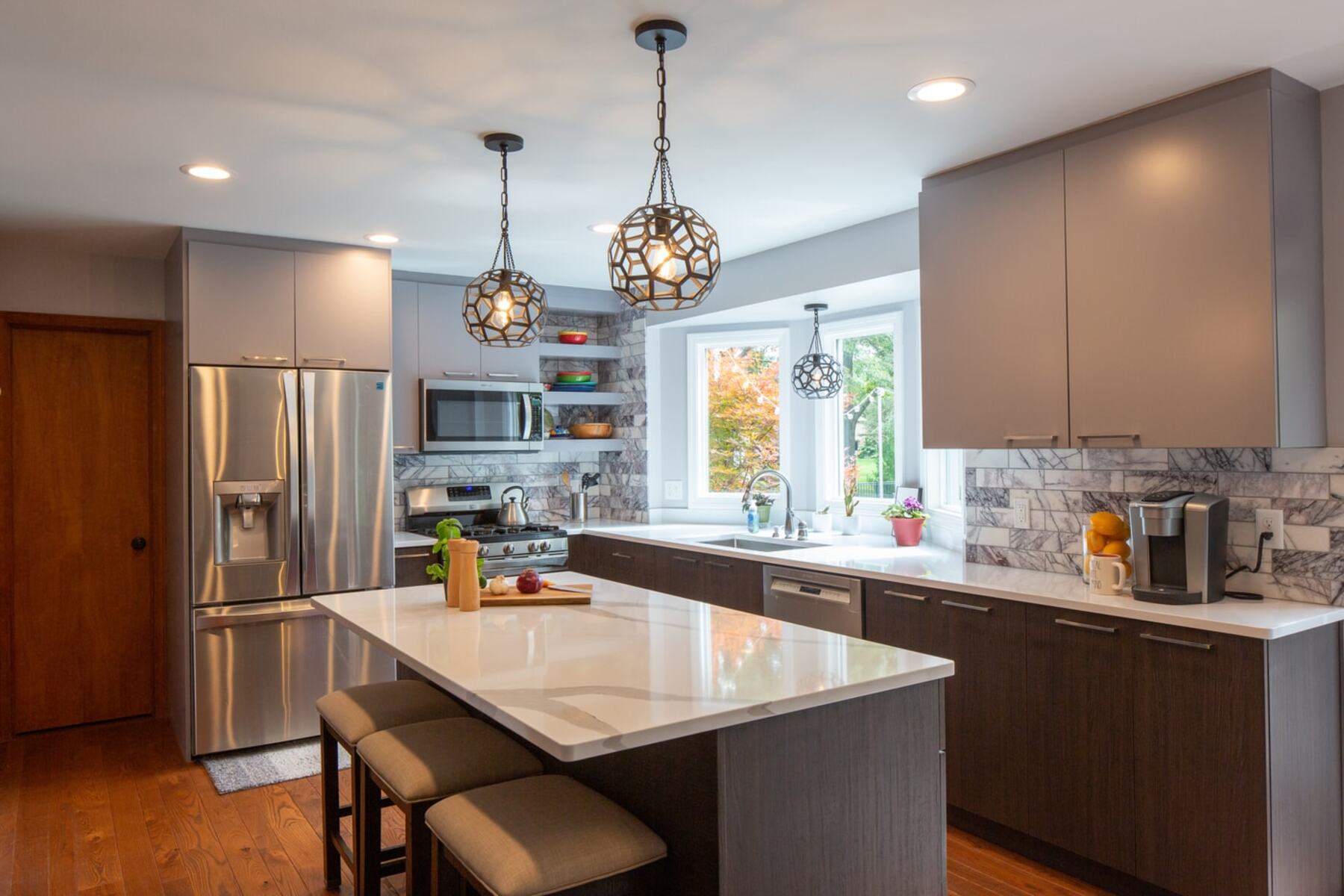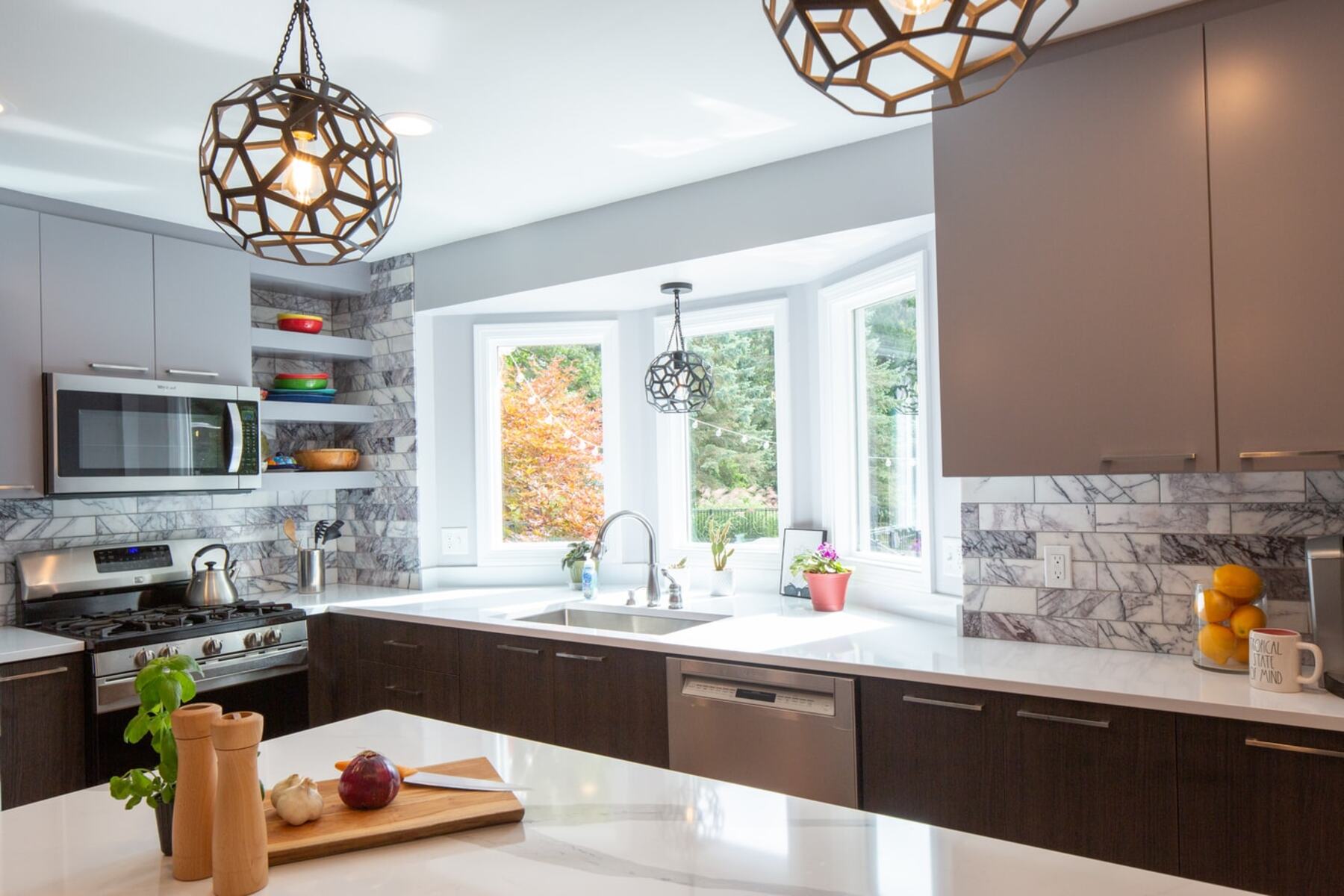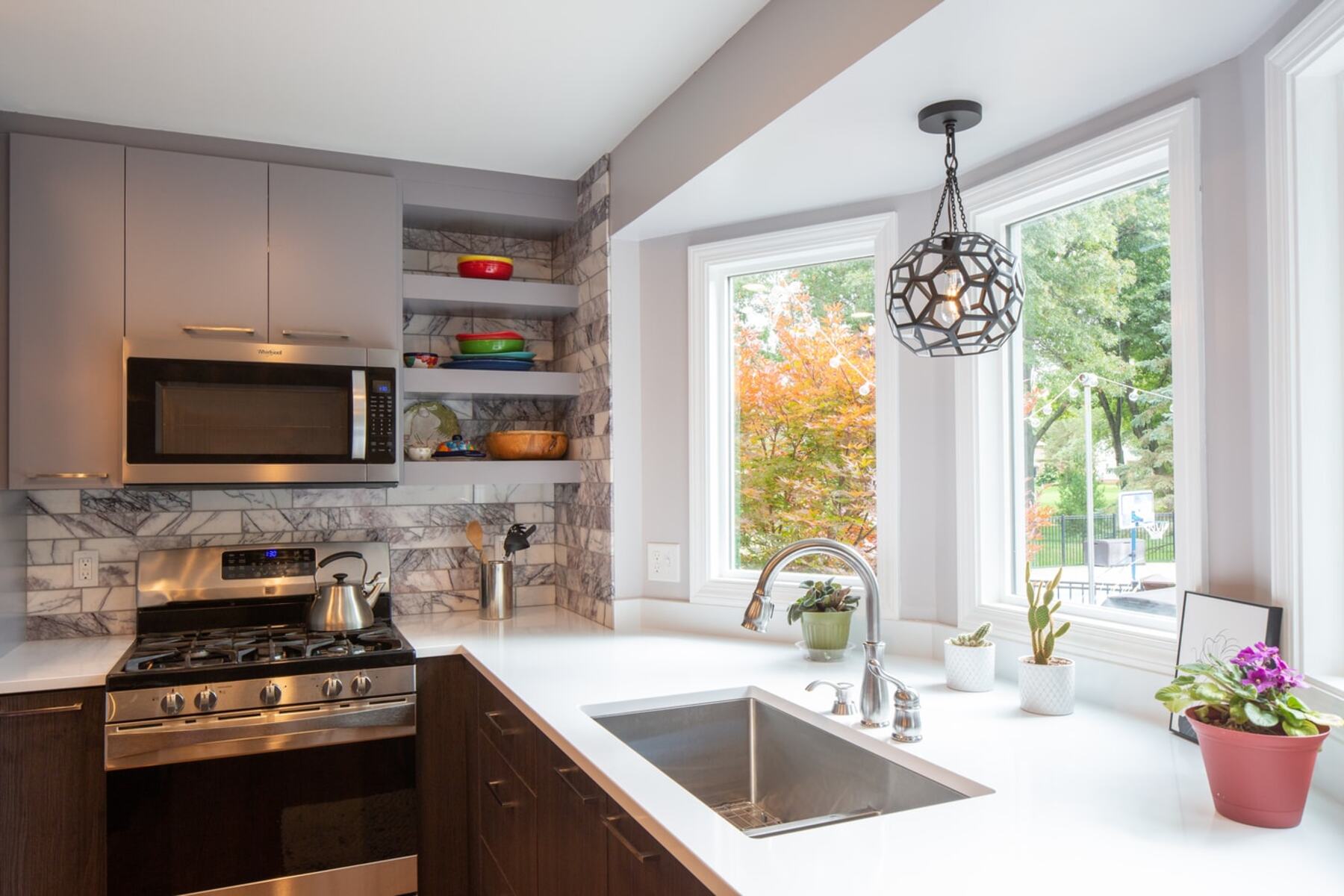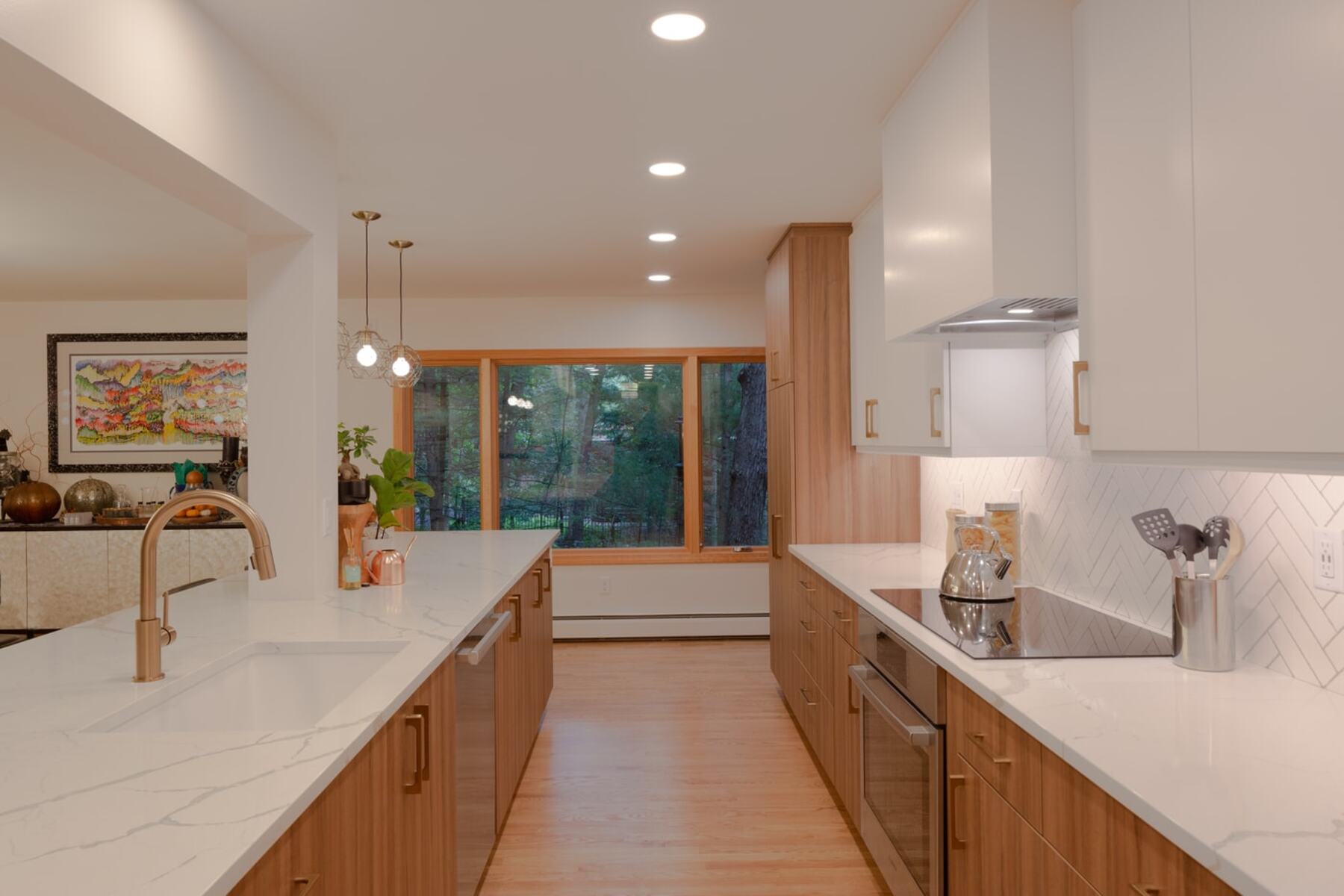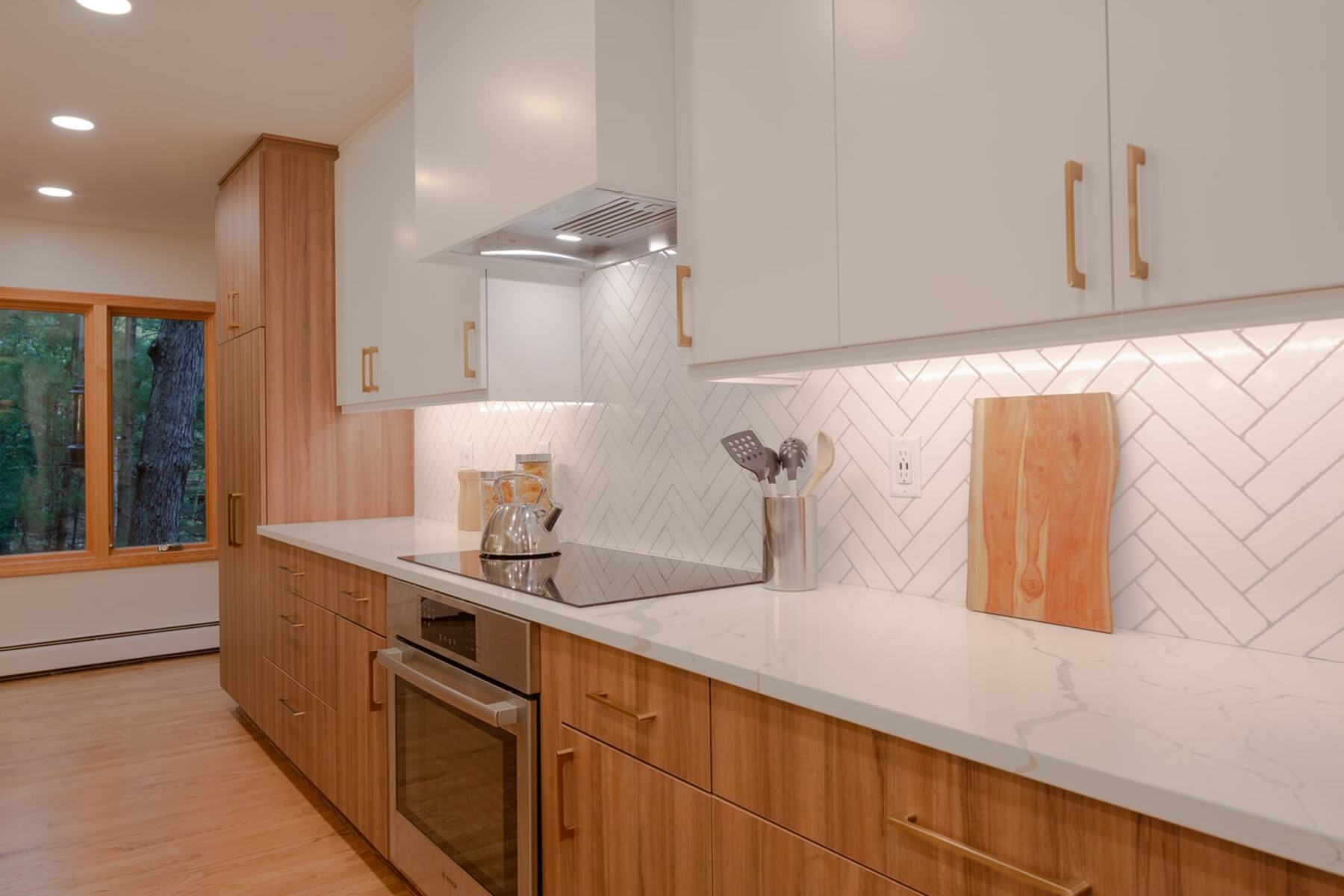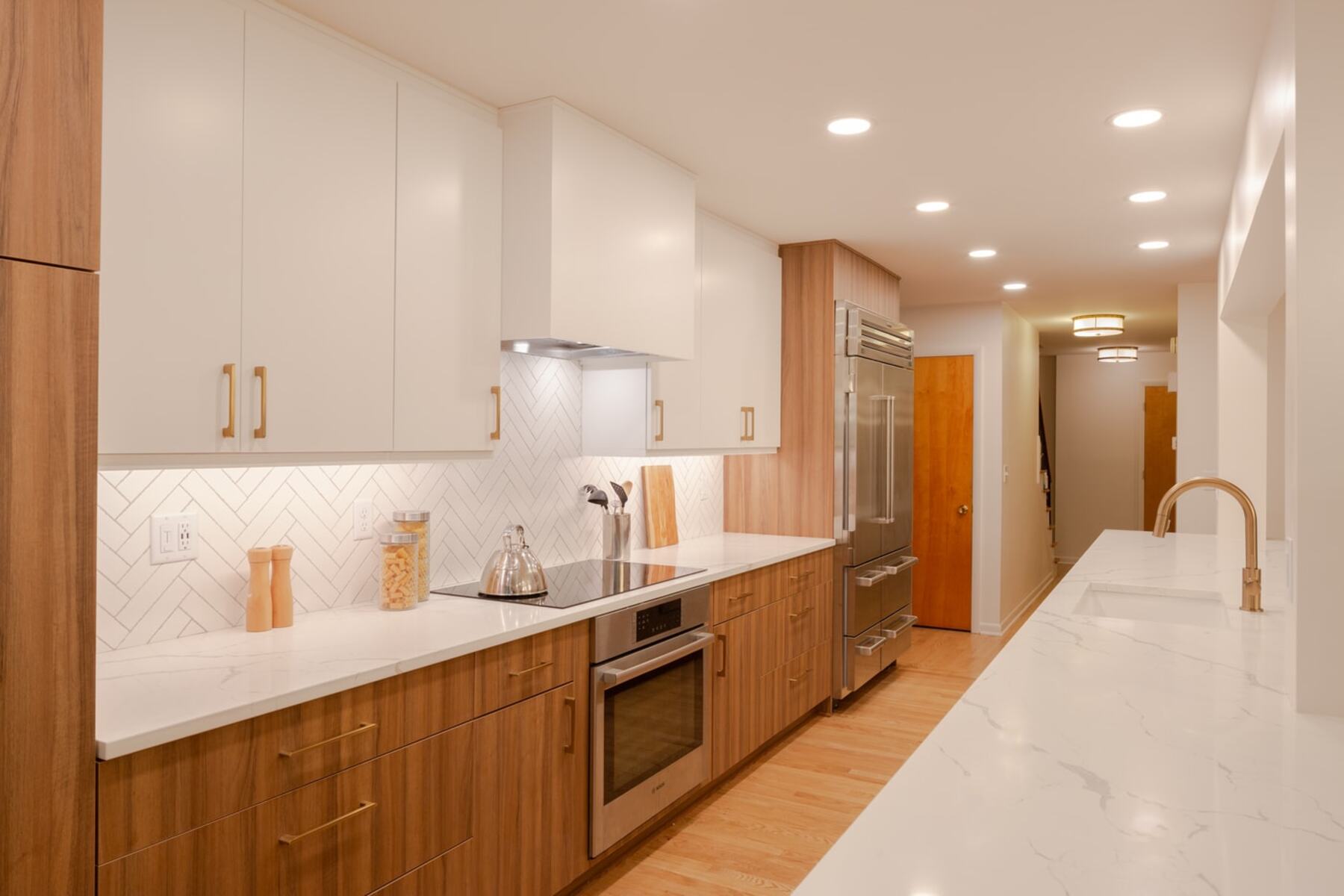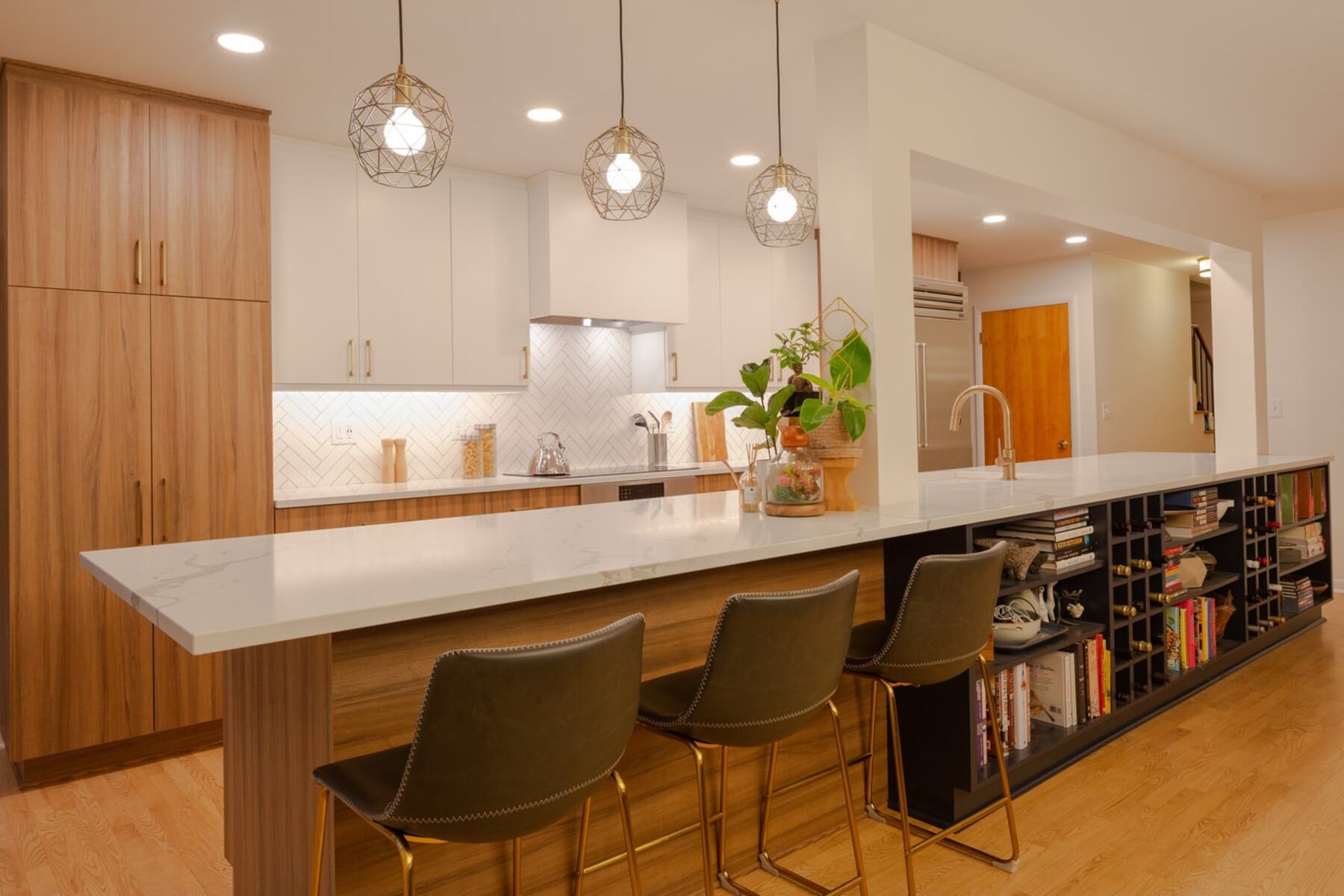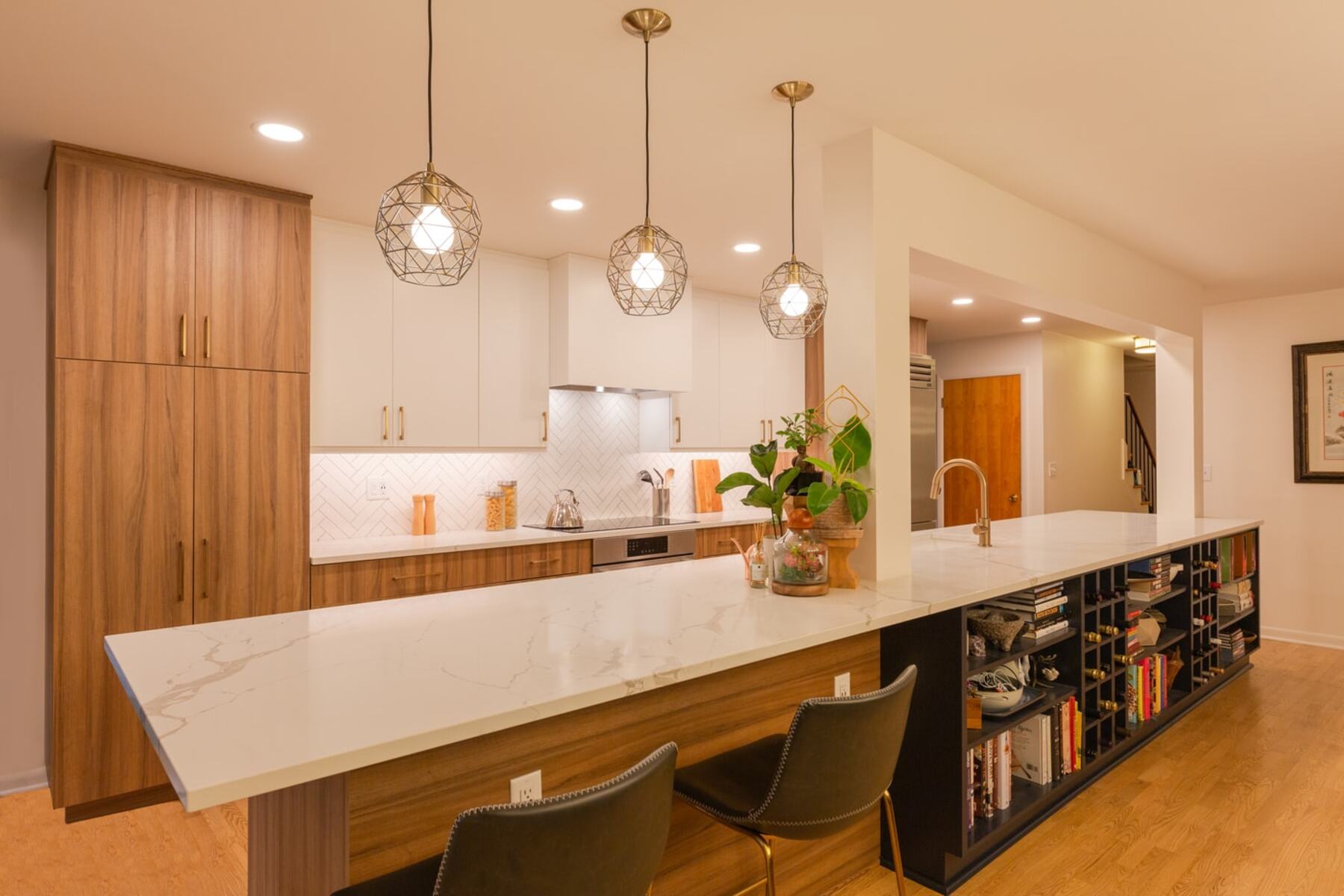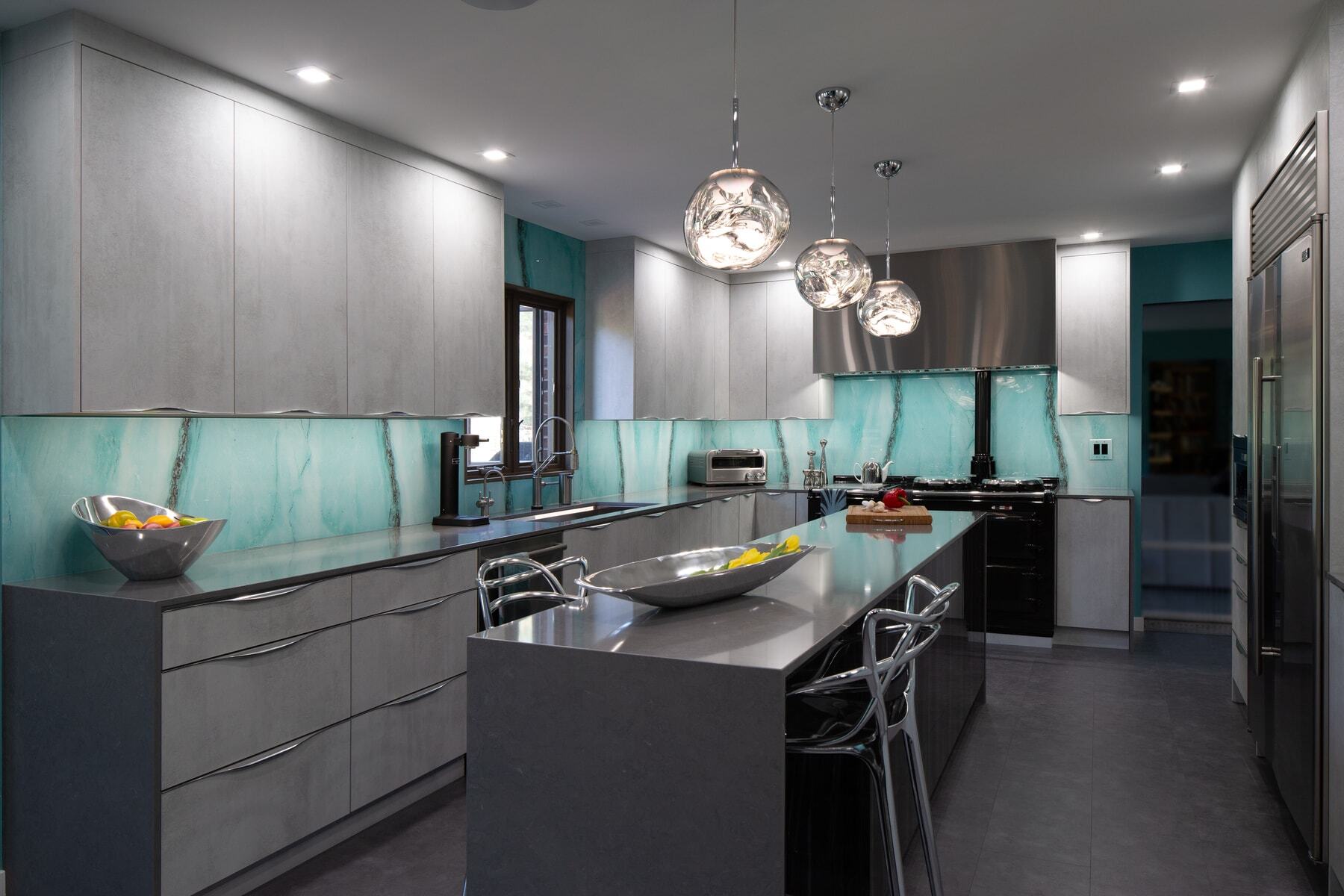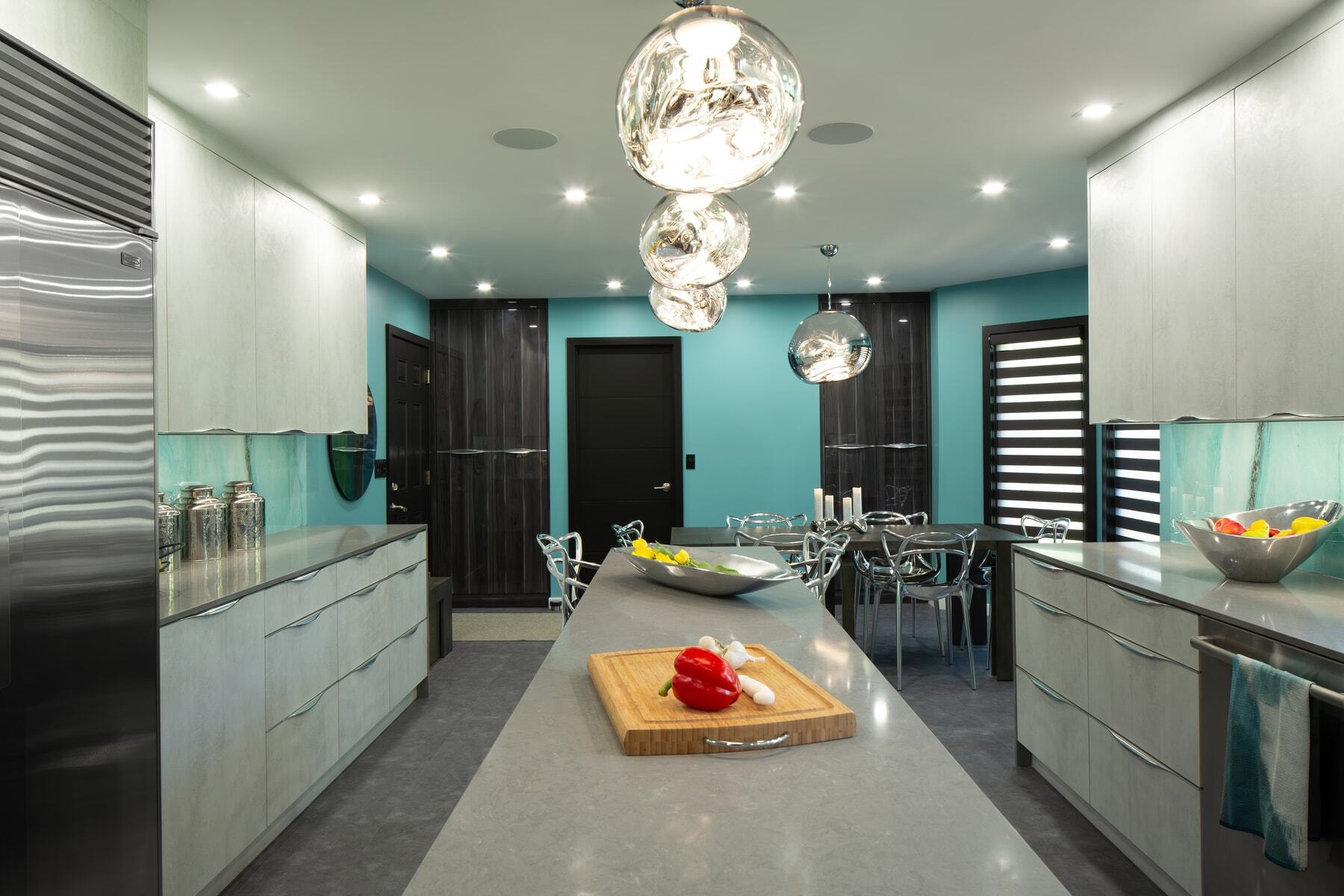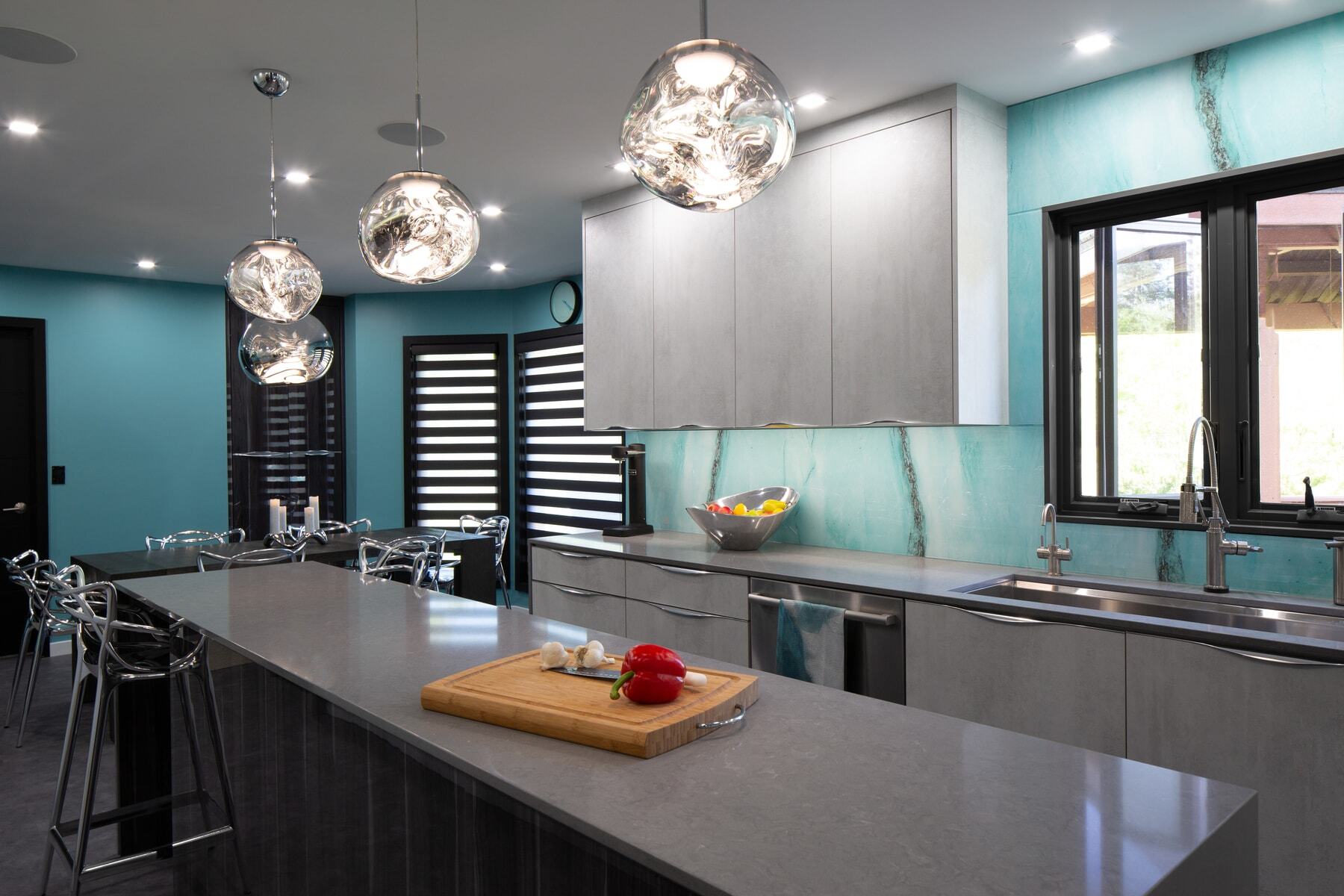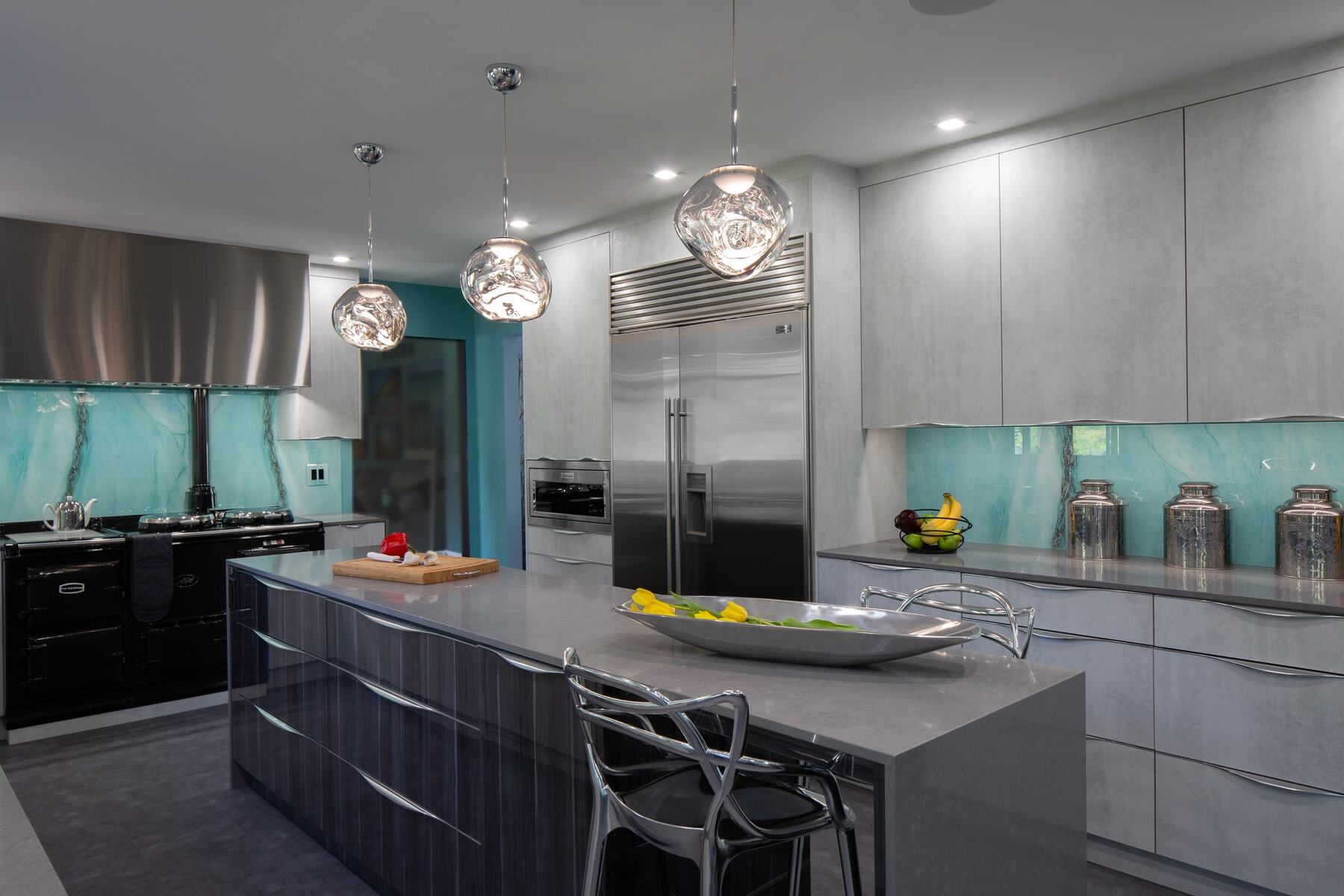 Granite or Quartz? Either Way, Your Counters Will Rock!
Having a hard time deciding between granite and quartz countertops for your kitchen or bathroom? With the wide range of styles and patterns available, choosing which material to use can feel overwhelming. Your final choice will depend on your style, maintenance expectations, and budget. Fortunately, there is no bad choice. Granite and quartz are both high-end building materials that will give you an almost indestructible countertop and a great look that will impress future buyers when it comes time to sell.
Let's look at some basic differences to help guide your decision-making.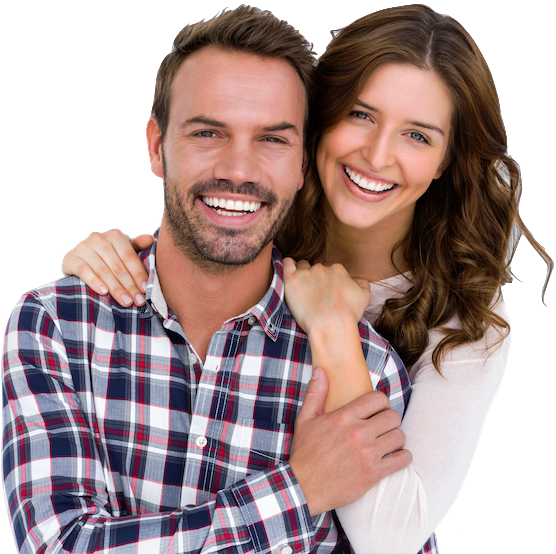 Appearance
If you want the unique and authentic look of natural stone, granite is the obvious choice. Since every granite slab is slightly different in pattern and color, your countertops will not be uniform in appearance, but each will be truly exceptional. Granite seams tend to be more visible since the various minerals in the stone react differently to the saws. While it's impossible to completely hide the seams in a granite counter, a good fabricator will make them very hard to spot.
Granite offers many options in terms of appearance, but you may have to spend a bit more time and do slightly more leg-work to find the stone that matches your color scheme. If you're selecting your granite from a store, the samples you see may differ slightly from the stone that you ultimately receive, which is why our designers often work with clients to pick a full slab from a stone yard and avoid any surprises.
Quartz, on the other hand, has become very popular for its variety of colors and patterns and can even resemble granite or high-end marble. As an engineered product, quartz countertops tend to be more uniform (slab to slab) in appearance – especially within the same color -- and the selection process is much easier compared to granite. Although seams will still be visible with a quartz countertop, since they're primarily one mineral they react better to saw cuts, resulting in much tighter seams. A darker color will make them even less apparent.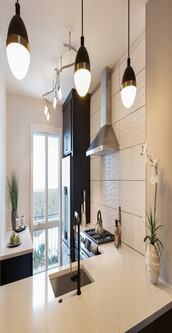 Composition
Granite is a very hard, natural stone mined from quarries all around the world, cut down to a manageable size, and then polished to a fine finish. Quartz countertops are a manufactured product combining 93% ground natural quartz and 7% polymer resins.
Durability
As a natural stone, granite is extremely durable, but can still break or chip if abused. Granite is a popular choice for kitchens because of its resistance to heat and stains. With proper care and annual re-sealing, granite countertops are nearly indestructible. A daily cleaning with soap and water or a mild household cleaner is all it takes to keep your granite looking great for many years.
Quartz is harder than granite and less likely to chip or crack. Because it isn't porous, quartz countertops don't require sealing, repel most stains, and are easy to keep relatively bacteria-free. Quartz can be damaged by excessive heat, so it's important to protect your surface with hot pads, but soap and water or a mild household cleaner is all it takes for a daily cleaning.
One drawback of quartz is that it cannot be used outside like granite. It isn't UV light resistant so the sun rays can alter the color over time. Most windows offer UV light protection so using quartz in your home near windows shouldn't be an issue.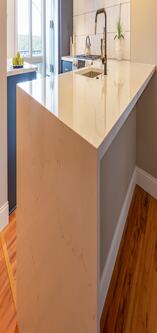 Ultimately, the choice between granite and quartz is a matter of personal preference and should reflect your individual style and meet your unique needs. Fortunately, our design experts can help you through this process and our craftsman are skilled at installing whichever surface you choose. Start your project today and you'll be all smiles from start to finish!
For a limited time, the choice is easier! Choose quartz or granite for the same price!
This promotion can end without notice and applies to select lines, colors and patterns. Your designer will work with you to identify your choices and savings. Click here to fill out the form and get started today!
All smiles from start to finish!
REVIEWS
We quickly picked up on Ron and Melissa's easy-going approach to a potentially stressful project.
Tim & Dianna, Ypsilanti, MI
I felt confident you would meet my needs at an affordable price.
Josh, Saline, MI
We came to love our team! Frank became part of the family. Every day the house was cleaned and organized. And Mary had great design ideas and listened to our passions to create the best spa experience.
Todd and Trisha, Commerce Twp., MI
I am very pleased with the work completed by Alpha Design+Build. Ken is the nicest person and treated me like family. They took on a difficult project and made it beautiful.
Luerenda, Ypsilanti, MI
Ron and Melissa are amazing and Cy became part of our family. Our home looks amazing because of Alpha!
Daryl & Amy, Ann Arbor, MI
The whole team was approachable and responsive to my emails and questions. I would recommend this company for any project, big or small.
Louise, Ann Arbor, MI
The deciding factor in choosing to work with Alpha was their confidence in the project and completion time line. They have done other renovations for us and it was a positive experience once again.
Debbie, Chelsea, MI
We felt very comfortable when we initially visited Alpha. We felt the staff was open, honest, and wouldn't mislead us.
Jeffrey & Kim, Ypsilanti, MI
Alpha Design's priorities are happy customers!
Hugh, Ann Arbor, MI
Cy was a fabulous construction manager. Always communicated with me about any issues, arrival time, etc... So polite and kind. Mary was also so great. She's so creative!
Karen & Dave, Ann Arbor, MI
We appreciate the quality of the work by everyone who came to our house. Dan Mattes was very patient and helpful and answered all of our questions. Our new bathrooms are great!
Steve and Melissa, Ann Arbor, MI
The entire Alpha team was so nice to work with. Every person we dealt with knew their craft and the final product is an example of that.
Jonathan and Amanda, Ann Arbor, MI
We liked the people. Good working relationship. Design fit our vision. Materials and workmanship were high quality. We would definitely use you again on a future project.
Brian and Joey, Ann Arbor, MI
Ken, Mary, and Phil made the renovation process for our bathroom-laundry room pretty painless. They kept us in the loop, cleaned up at the end of the day, and always demonstrated a high level of professionalism (early/on-time, respectful, reliable, etc.) which made them stand out compared to all the other contractors we contacted.
Adrianne and Chris, Ann Arbor, MI
The new bathroom is great. It was a very positive experience from beginning to end. The quality of the people working for
Alpha is a real credit to the company.

Chris and Pam, Ann Arbor, MI
When it comes to design, cost management and construction, the team at Alpha made me feel confident and reassured that my project would be completed on time and on budget.
Jeff and Mary, Ann Arbor, MI
I have nothing but good things to say about Alpha and what they did for us and our house. What Alpha says they will do, they do. Everyone I talked to had a horror story about contractors. Alpha is the anti-horror story. Alpha is that rarest of commodities – a genuinely reliable contractor.
Tony and Lisa, Ann Arbor, MI
I would highly recommend Alpha to others. The company workers are courteous, show respect and concern for the customer and demonstrate careful and fine workmanship.
Sara, Ann Arbor, MI
In our initial meeting, Alpha was very informative giving us a step-by-step on how and when things happen through the remodel process. Alpha took what seemed to us an overwhelming job and made it a very clear, step-by-step process ending in a great new kitchen!
George and Barb, Pinckney, MI
I absolutely love my house now. It looks brand new, and I have received many compliments from my neighbors (some of whom I have never spoken to before).
Kathy, Saline, MI
To the Alpha team who helped our kitchen be such a wonderful place for us to hang out, cook, and simply enjoy. If we had it to do over again, we wouldn't change a single thing. We were most impressed with the professionalism you people displayed while working with us. Thank you.
Fred and Barbara, Ann Arbor, MI
We had Alpha build a two-story addition on our 1927 Dutch Colonial house. The design team at Alpha did such a good job of matching the style of the house that people who see it now believe it was all part of the original house.
Mark, Ypsilanti, MI