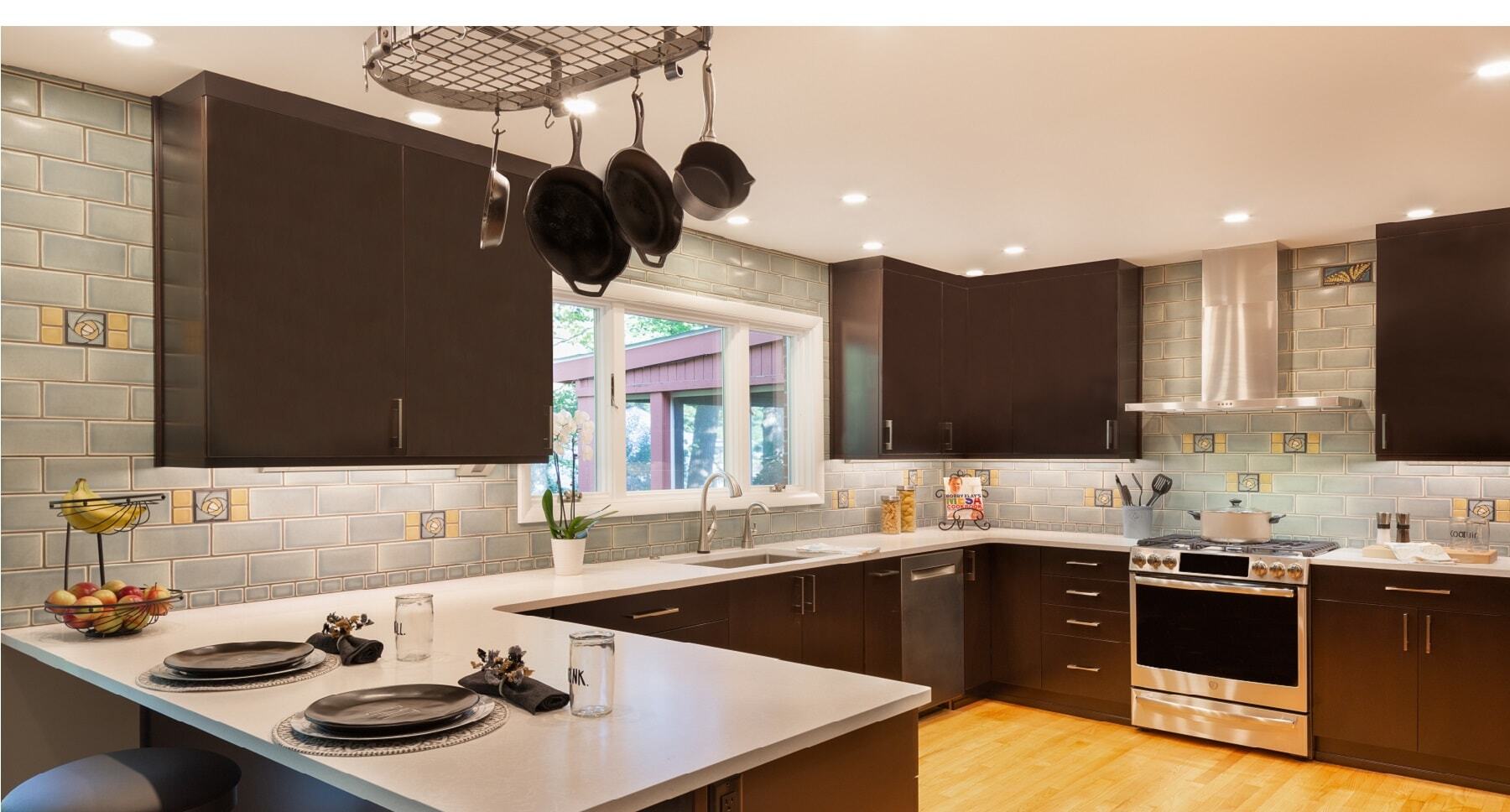 On-Trend Kitchen Designs for 2020
Start your dream home today!
On-Trend Kitchen Designs for 2020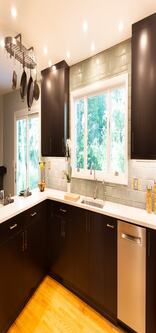 Happy New Year! Are you working on your resolutions?
Do you want to start a project that will improve the look, feel, and function of your kitchen? It's time to move a new kitchen design to the top of your list.
As you start planning, consider these trends! Your kitchen will be the envy of your friends and neighbors and make your house the go-to spot for parties this year.
Upgrade your dishwasher. Finally get high-end dishwasher you've always wanted! Your new kitchen needs an efficient dishwasher that won't make more work for you. New Bosch dishwashers use zeolite crystals to ensure your dishes are dry when they come out! No more extra drying time. These crystals absorb 30% of their weight in moisture and undergo a chemical process that causes them to heat up. Quick and efficient drying is in your future!
Colorful cabinets. In 2020, don't be afraid of a pop of color! You can still have a neutral, clean kitchen, but add your personality to the space with a bright blue or green cabinet color. Pale mint and olive are popular in farmhouse kitchens, but a bright color can modernize any space.
Save produce with a new fridge! Keep your fruits and vegetables fresh longer when you get a refrigerator with an ethylene gas filter. Ripening fruit gives off this gas, which can cause veggies in the fridge to rot faster. A new fridge could save you money and keep your vegetables crisp for longer!
Temporary wallpaper. A peel-able, adhesive wallpaper could be the answer your ever-changing style! If you're worried about doing wallpaper only to get tired of the design in a few years, this could be the answer. Try Anthopologie or Tempaper to see the styles available.
Counter to ceiling backsplash. Install your backsplash tile or stone so it goes all the way to the ceiling. This style gives the kitchen a more cohesive look and creates a really eye-catching focal point.
Need a Designer to Help with Kitchen Design?
Trying to decide on different colors, styles, and accents can be overwhelming. There's so much to choose from! A designer can go a long way in taking some of the stress out of designing your dream kitchen and making it fun again.
Our designers are experienced and will work with you to make your vision come to life. We'll welcome you into our Design Center several times over the course of the Design phase, asking you to consider options that we hope will surprise and delight you.
Whether your kitchen simply needs a new look, or you want to tear the walls down and start over, our interior designers can bring beauty and functionality into this key space. Maybe you're looking for low-maintenance flooring, upgraded countertops, or built-ins for added space. Many problems can be solved with the help of a new set of expert eyes. We're great with tight spaces and can help you envision a place you'll love and where memories are made.
A great kitchen begins with a great plan, and we have the knowledge and access to bring a world of exciting materials and fixtures to your door while helping you stick to a budget.