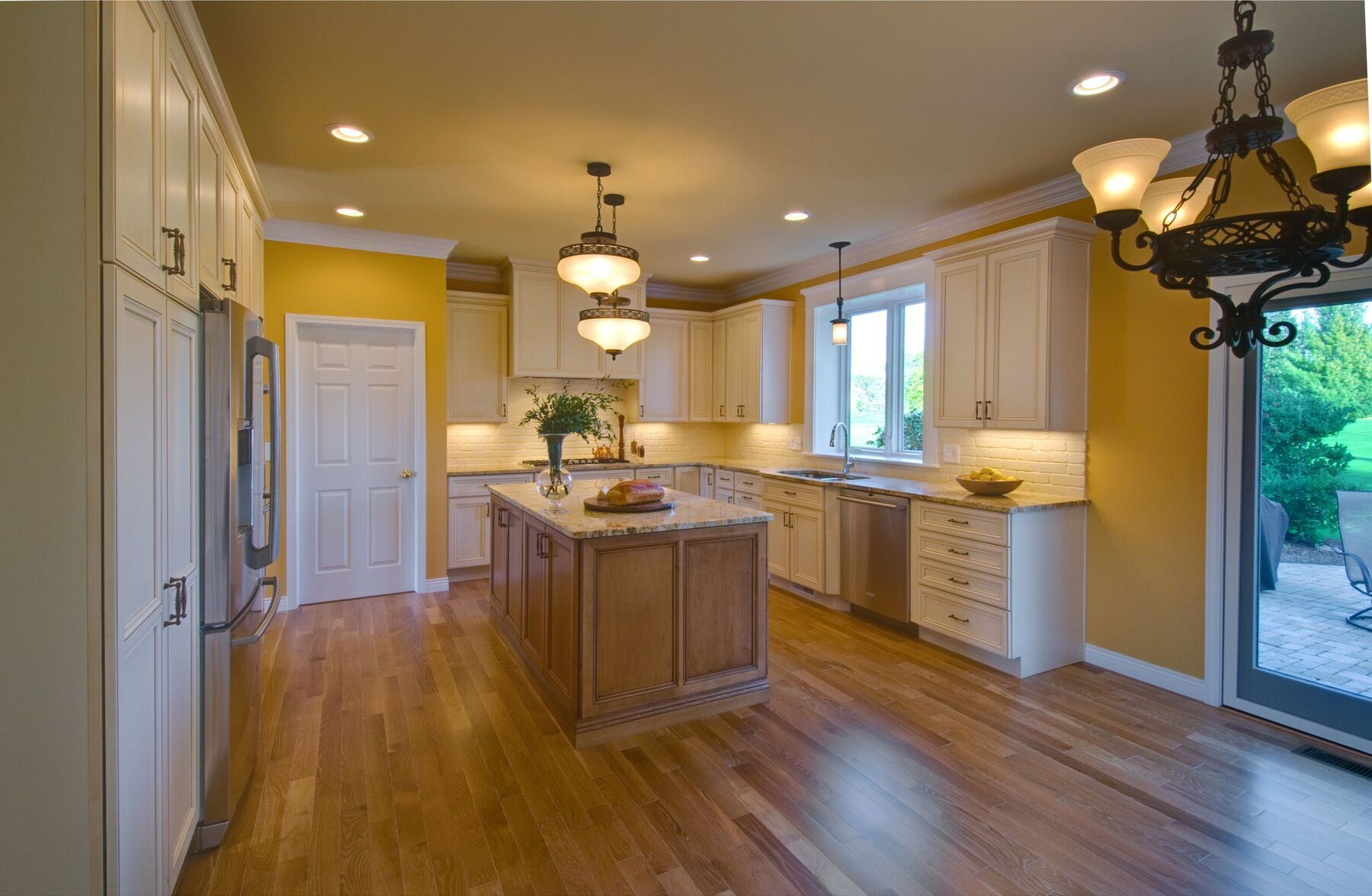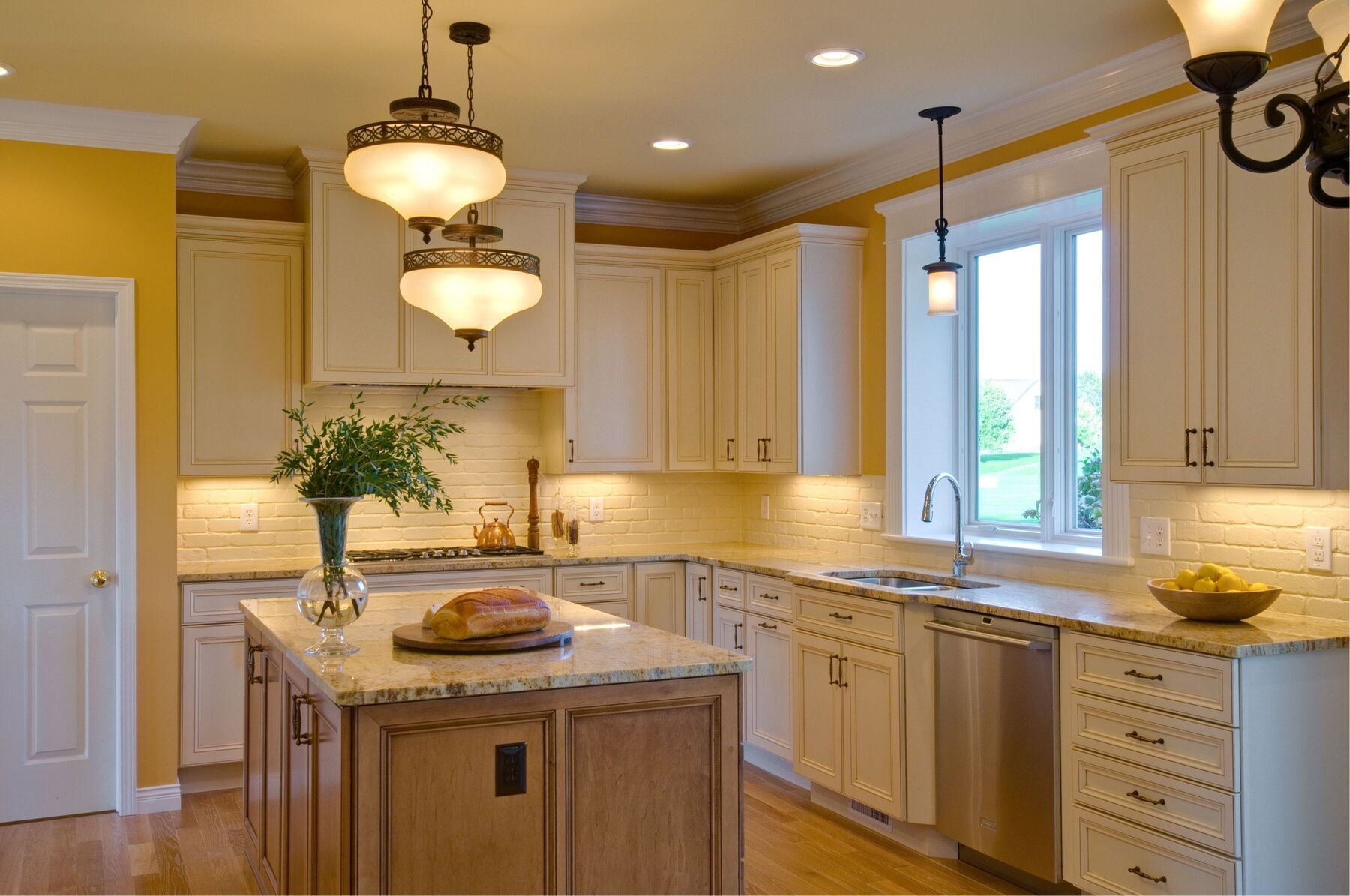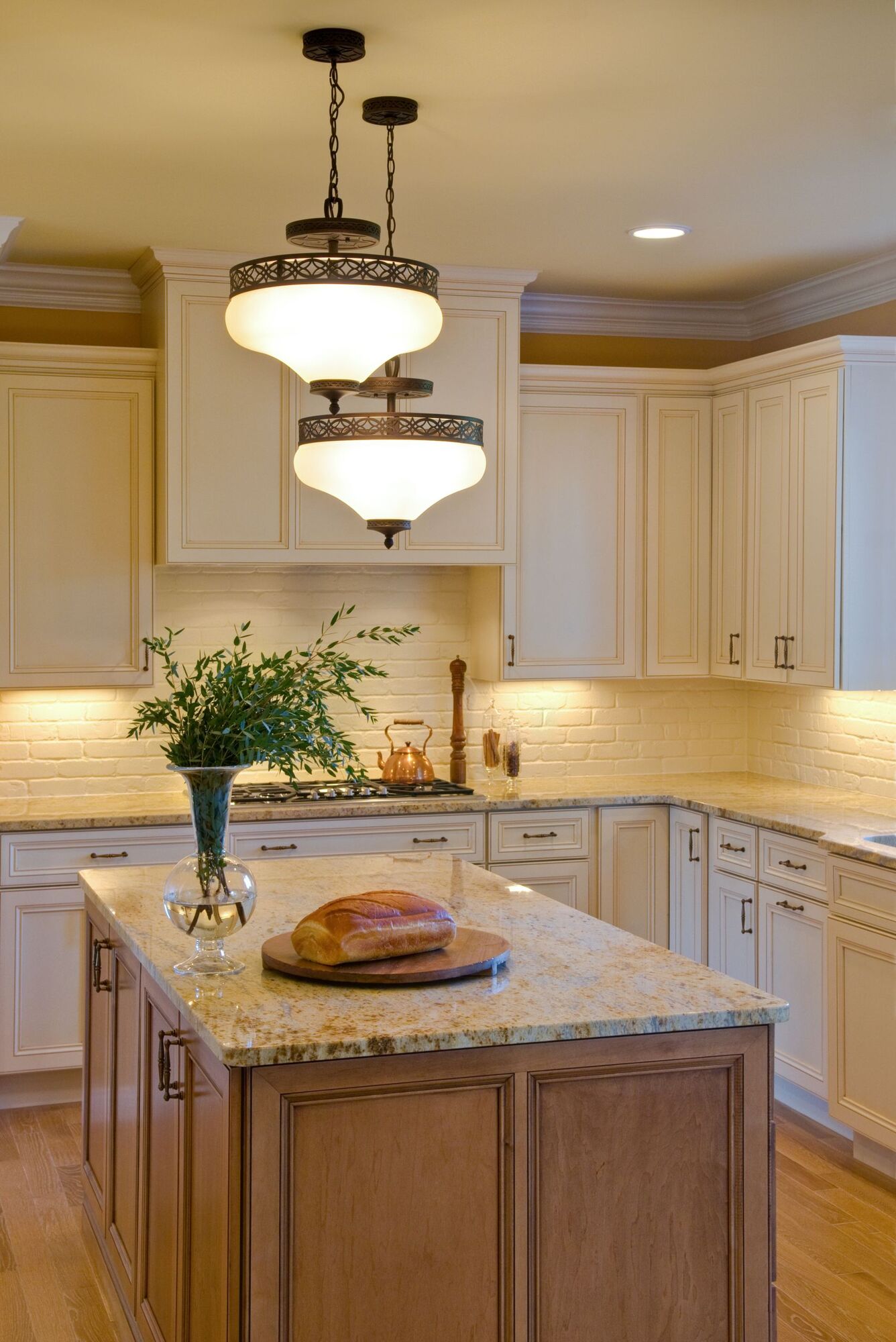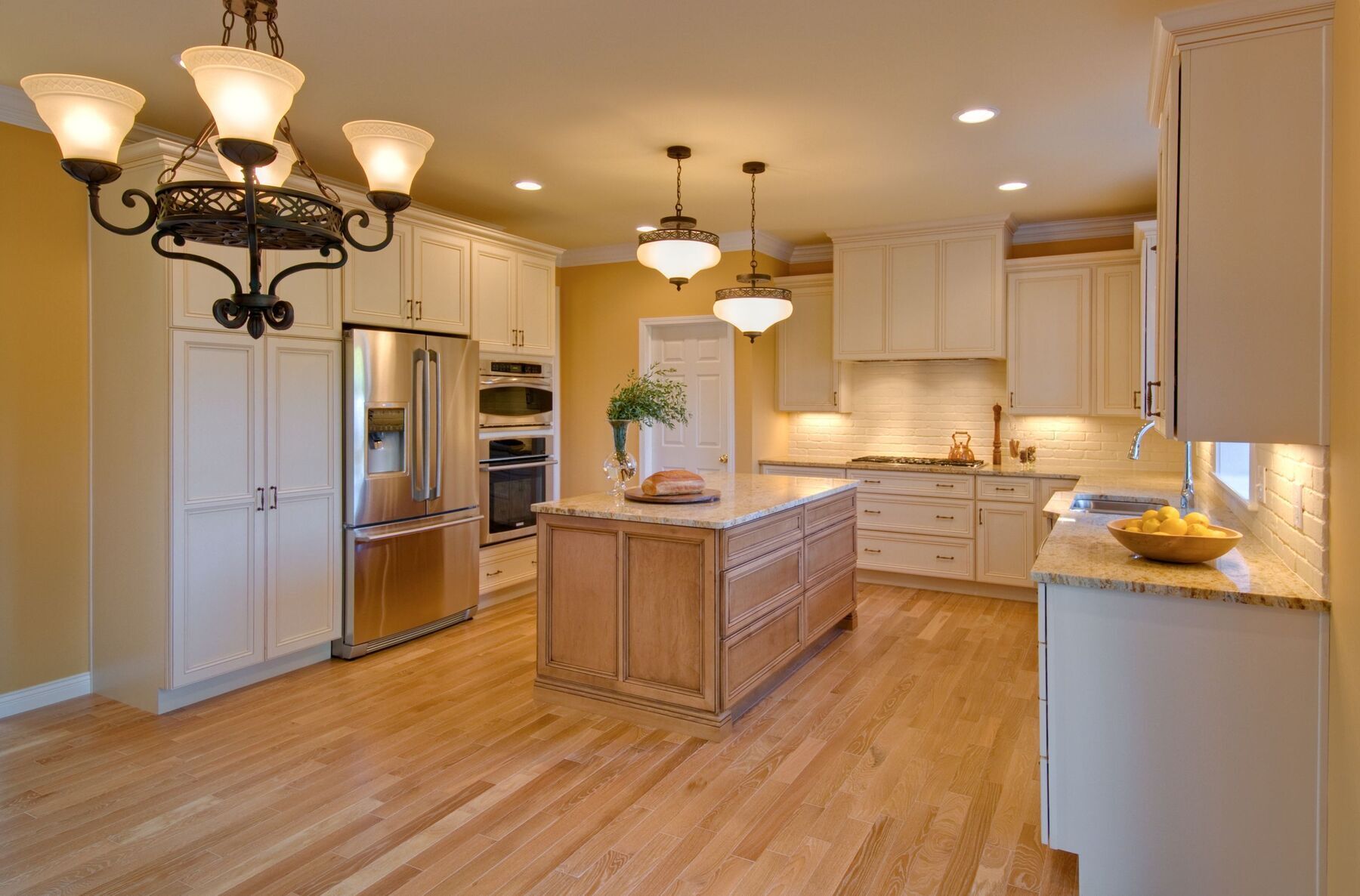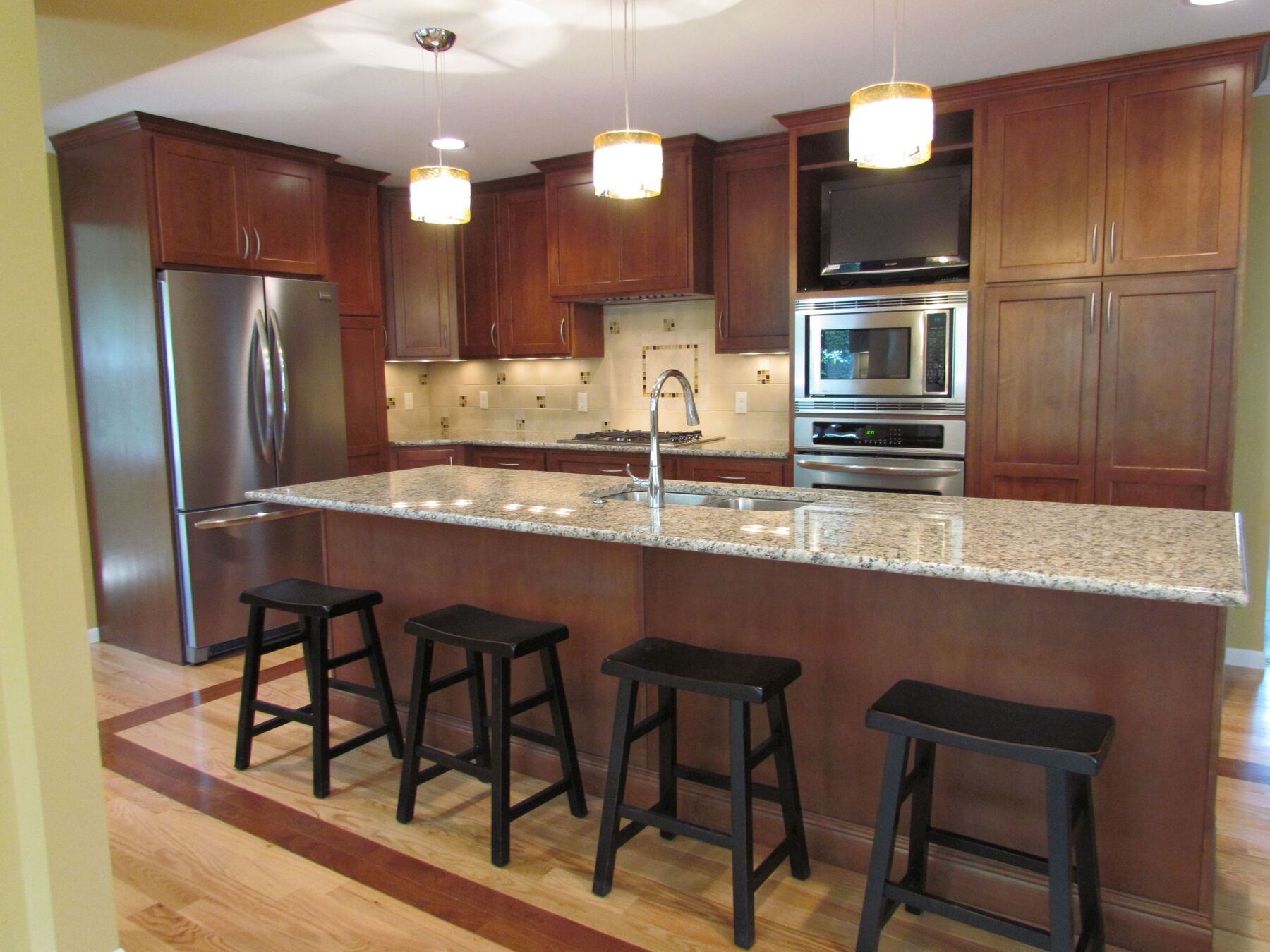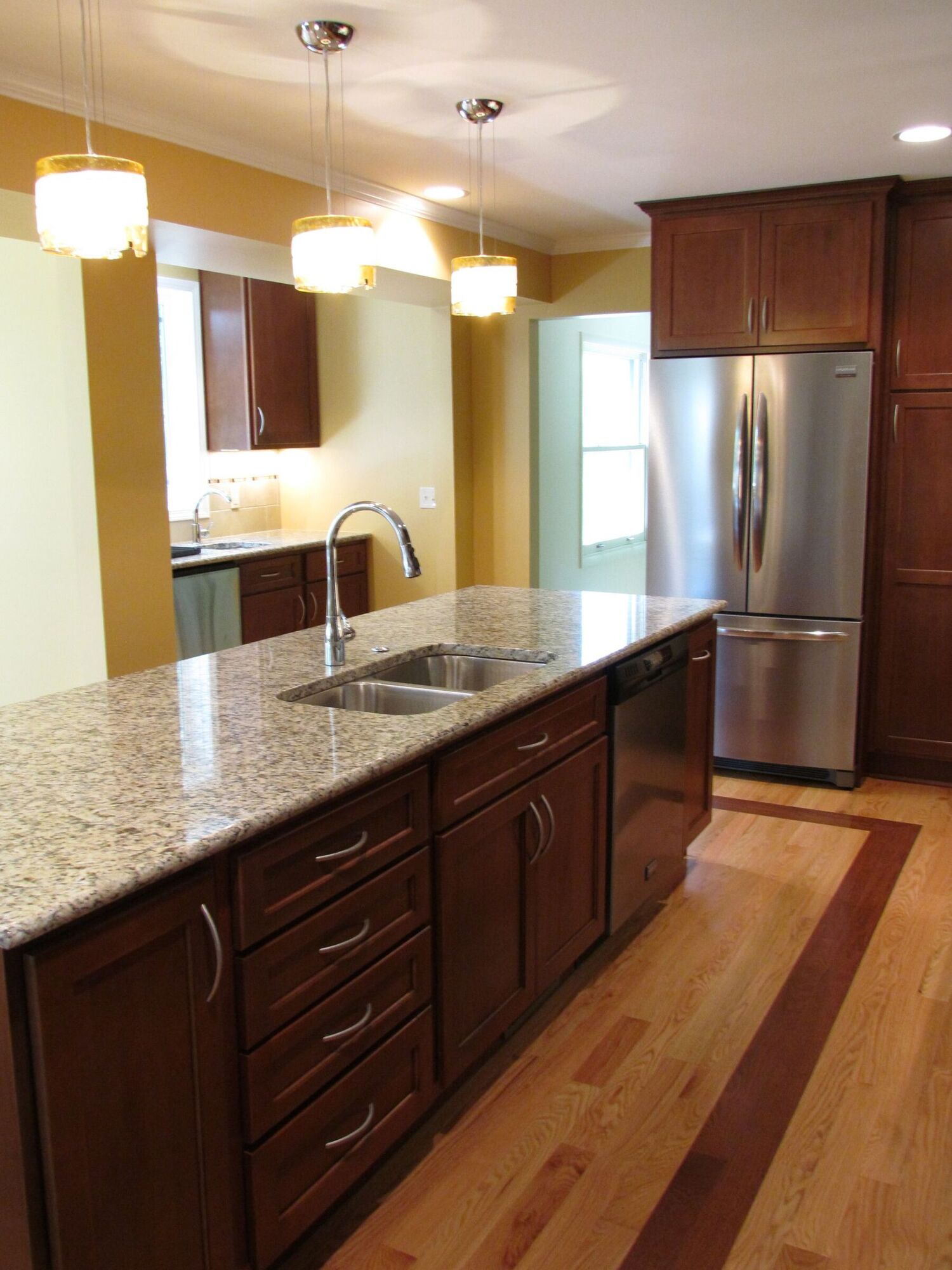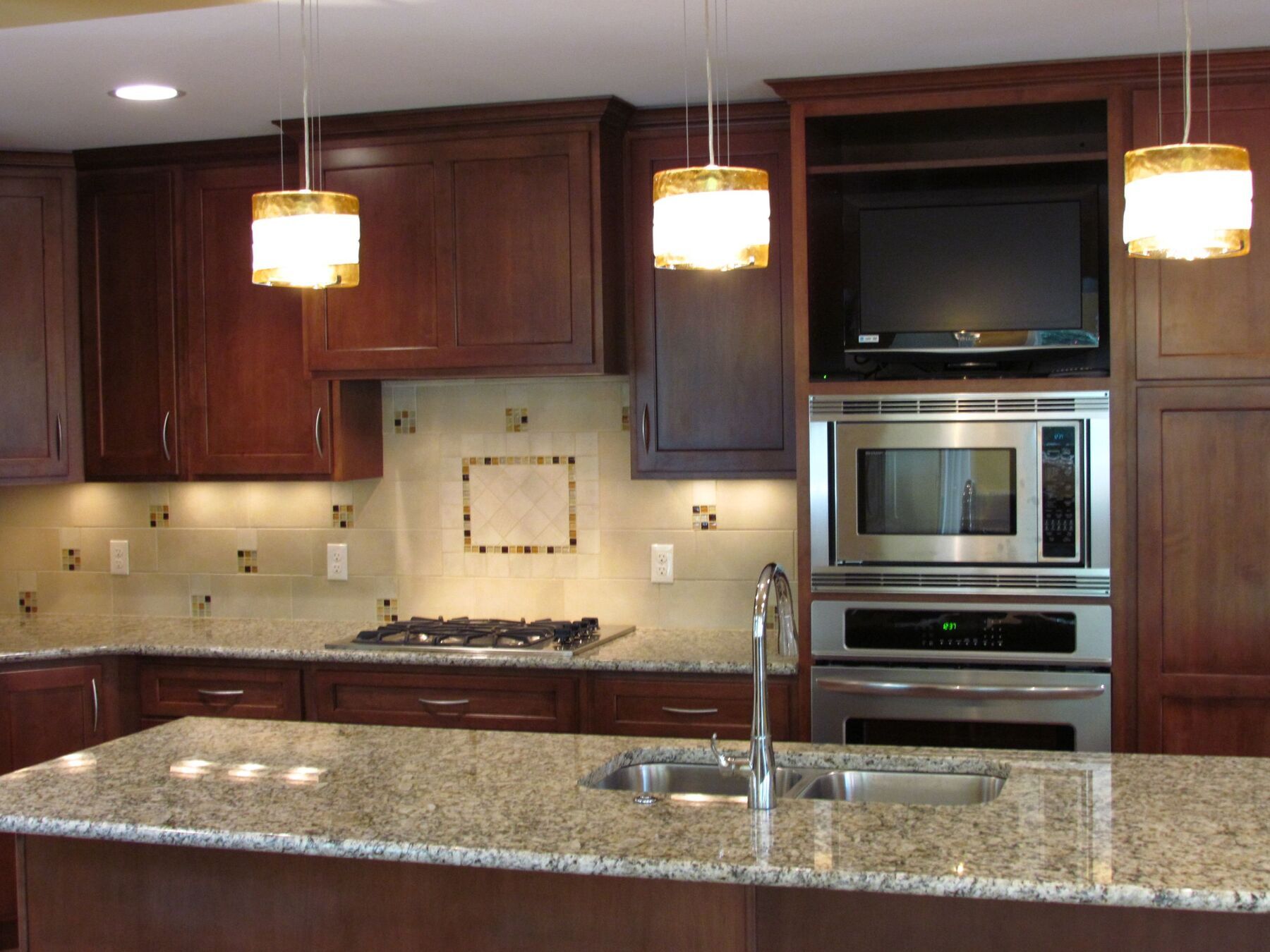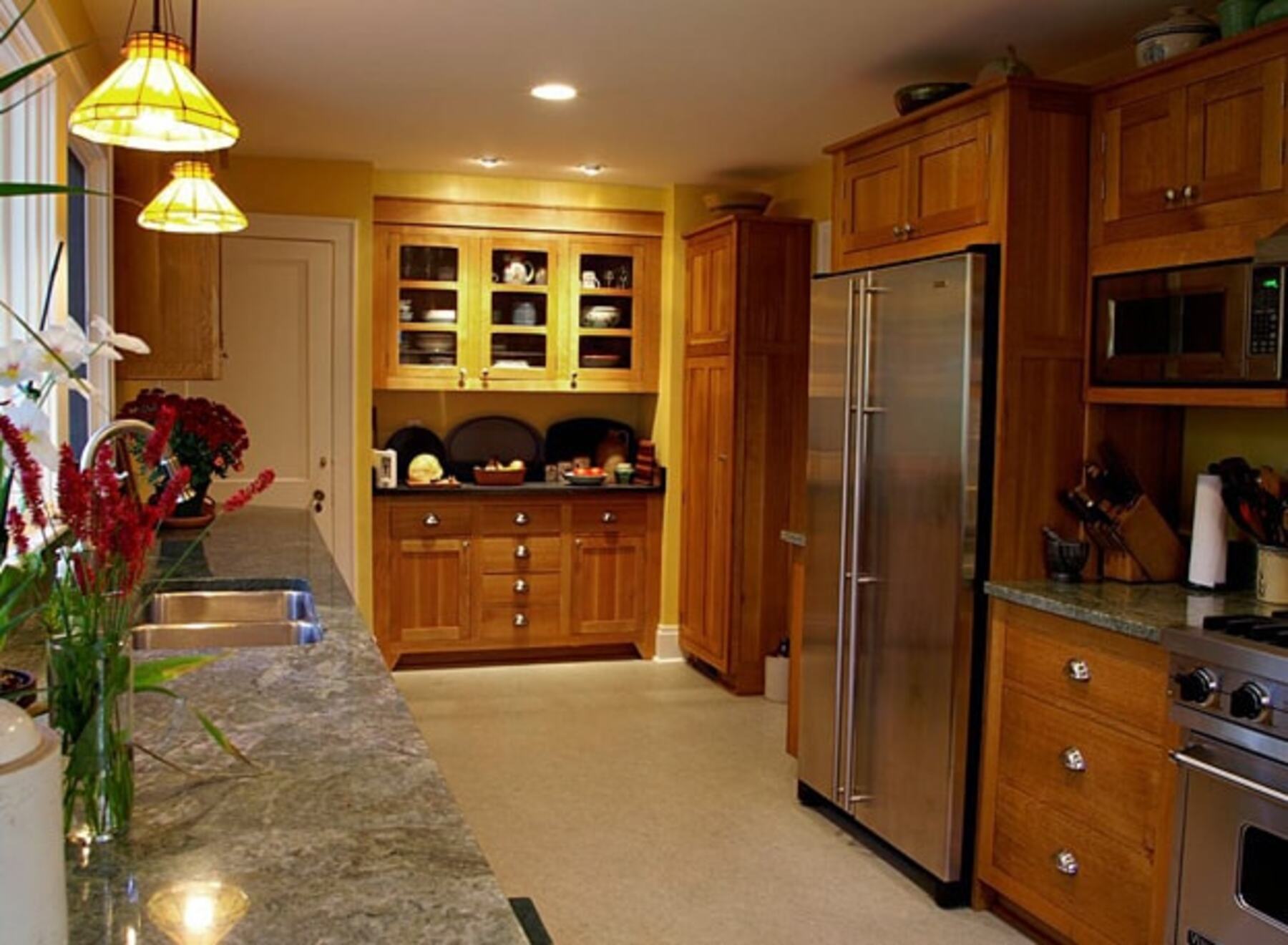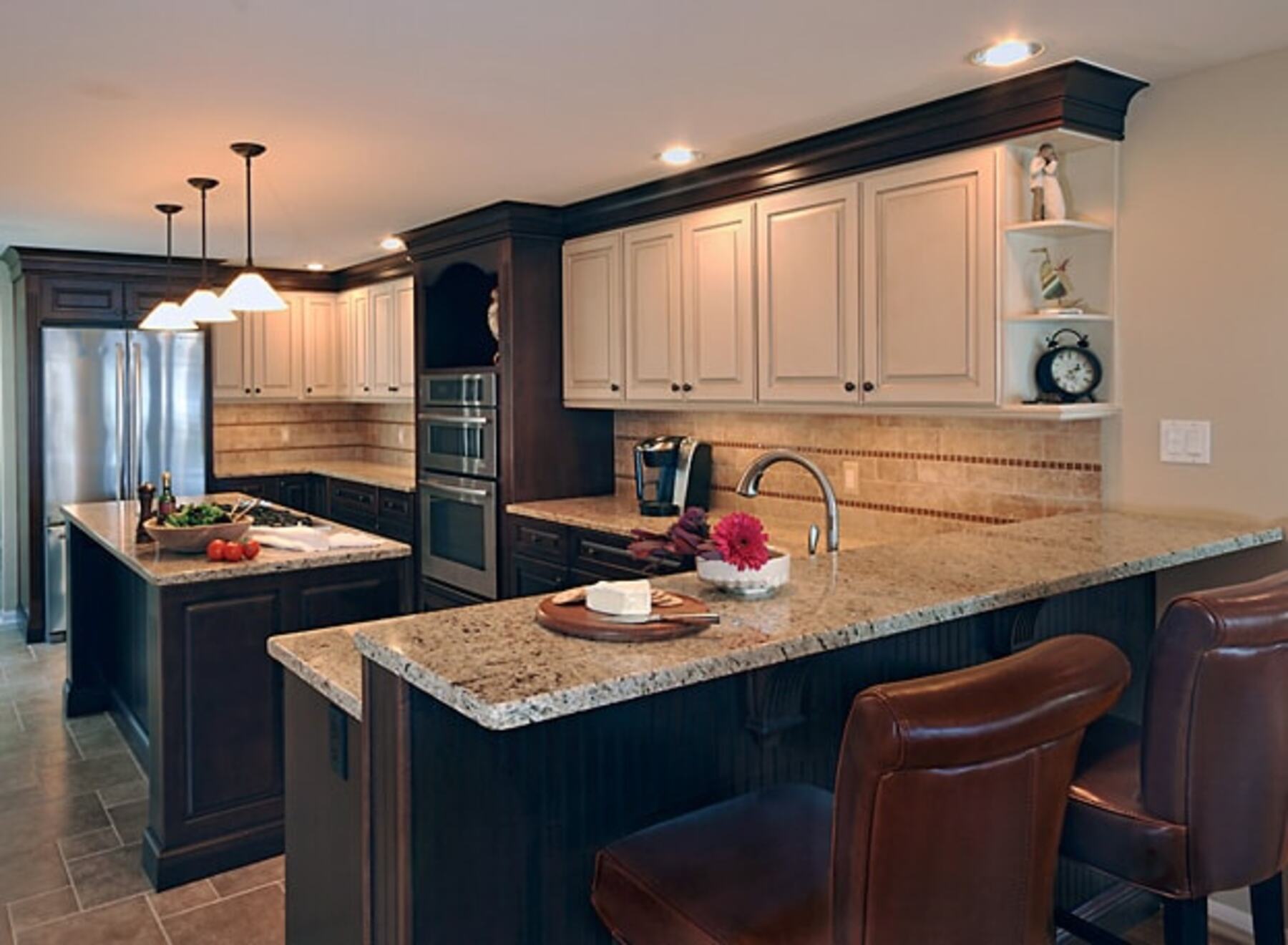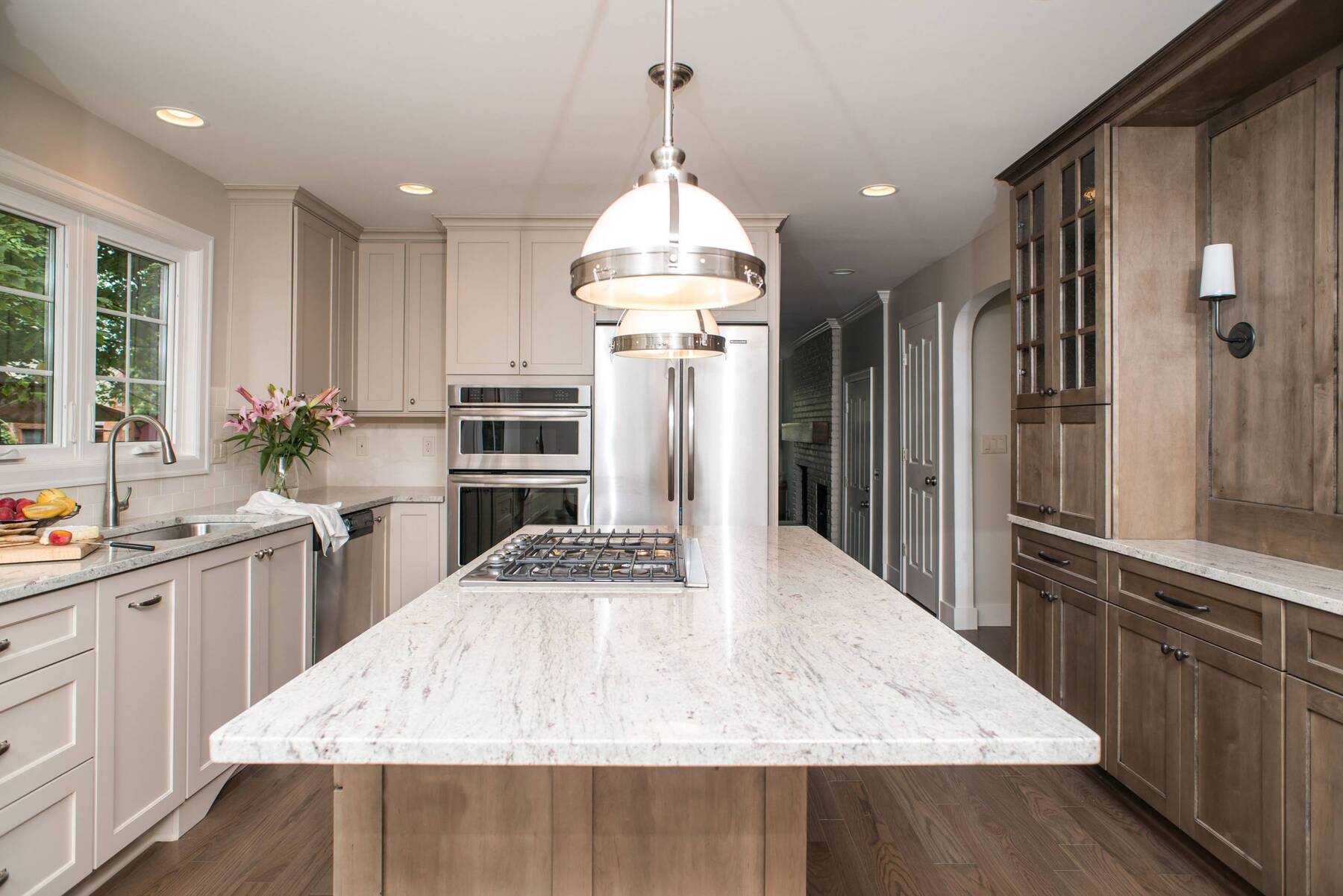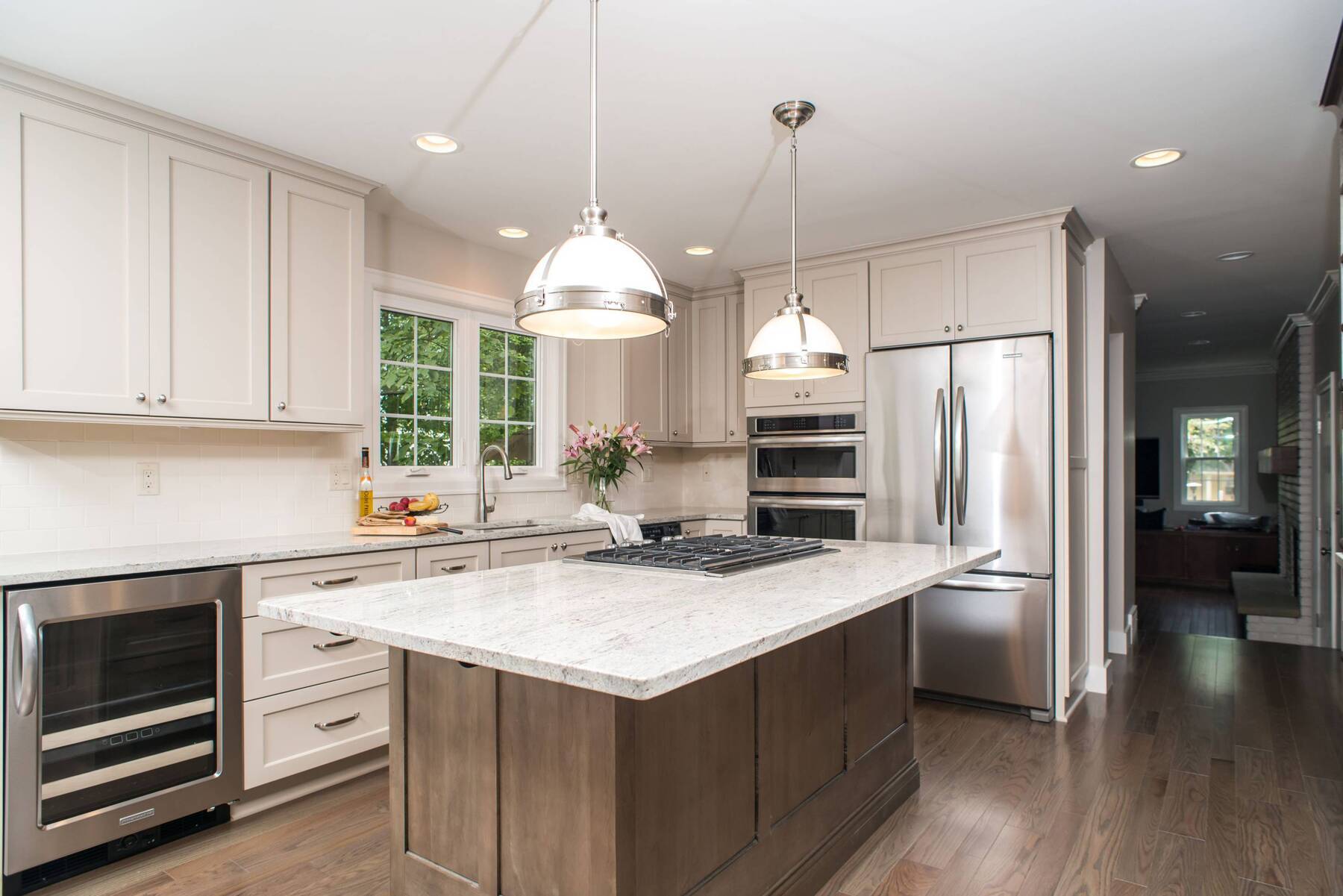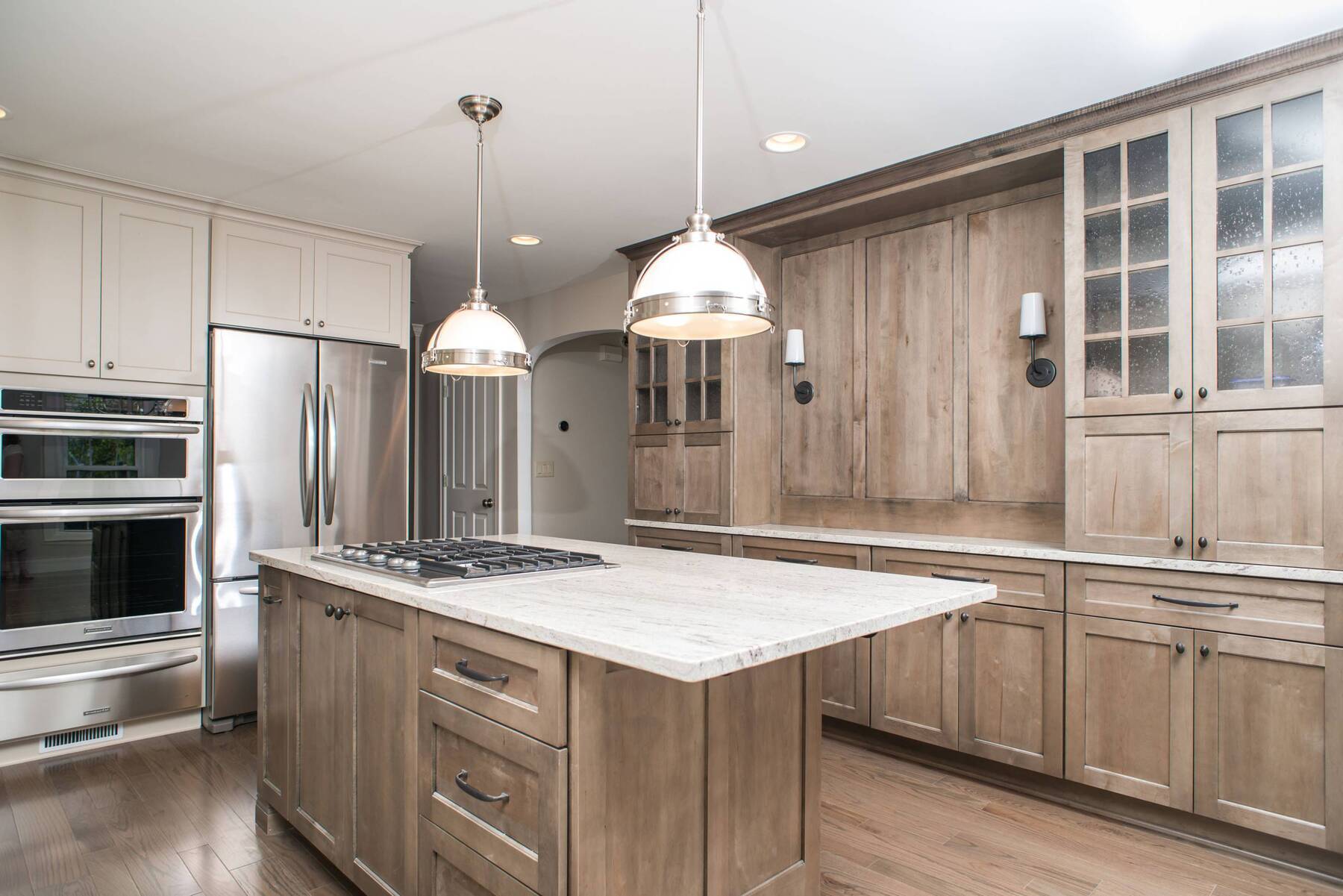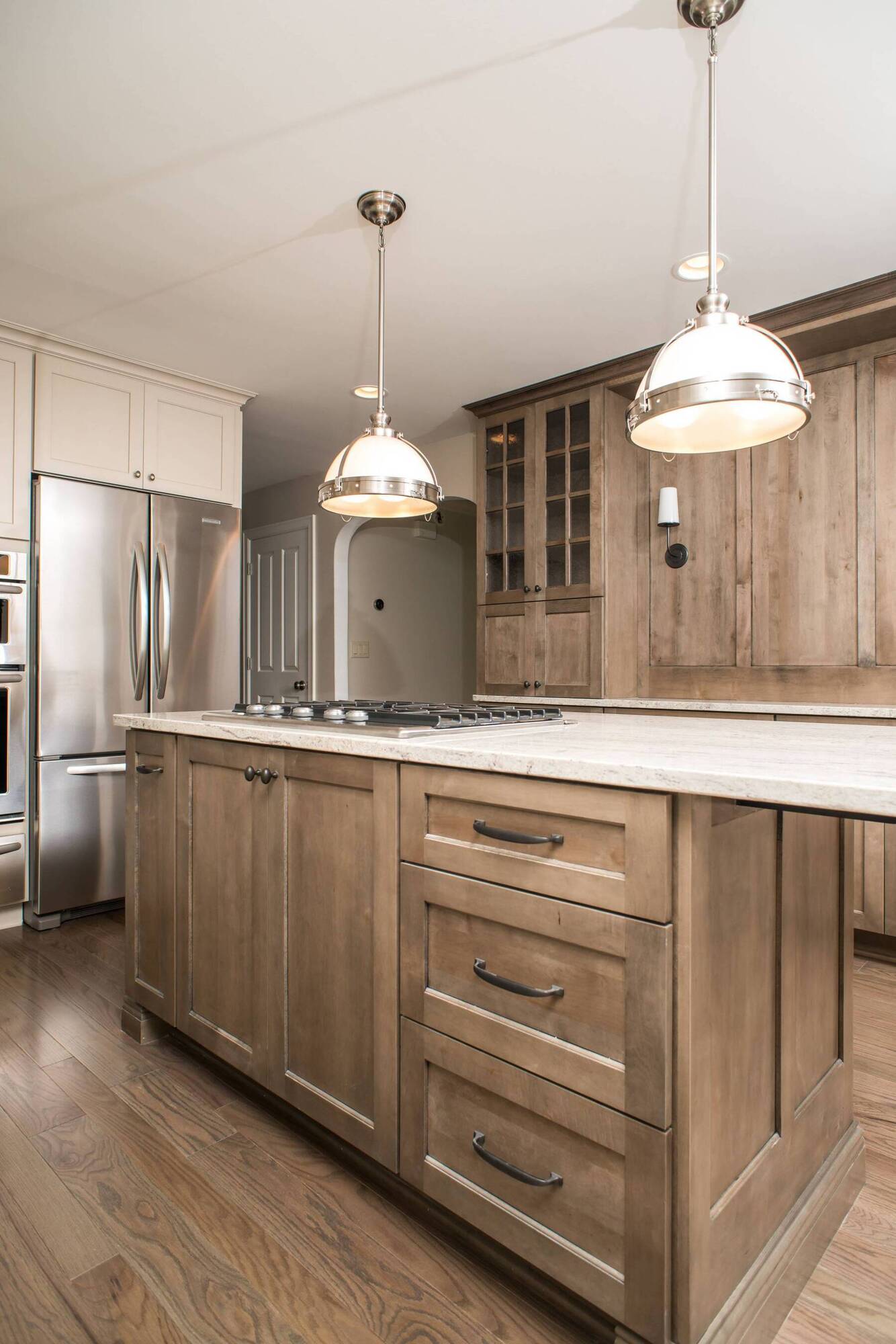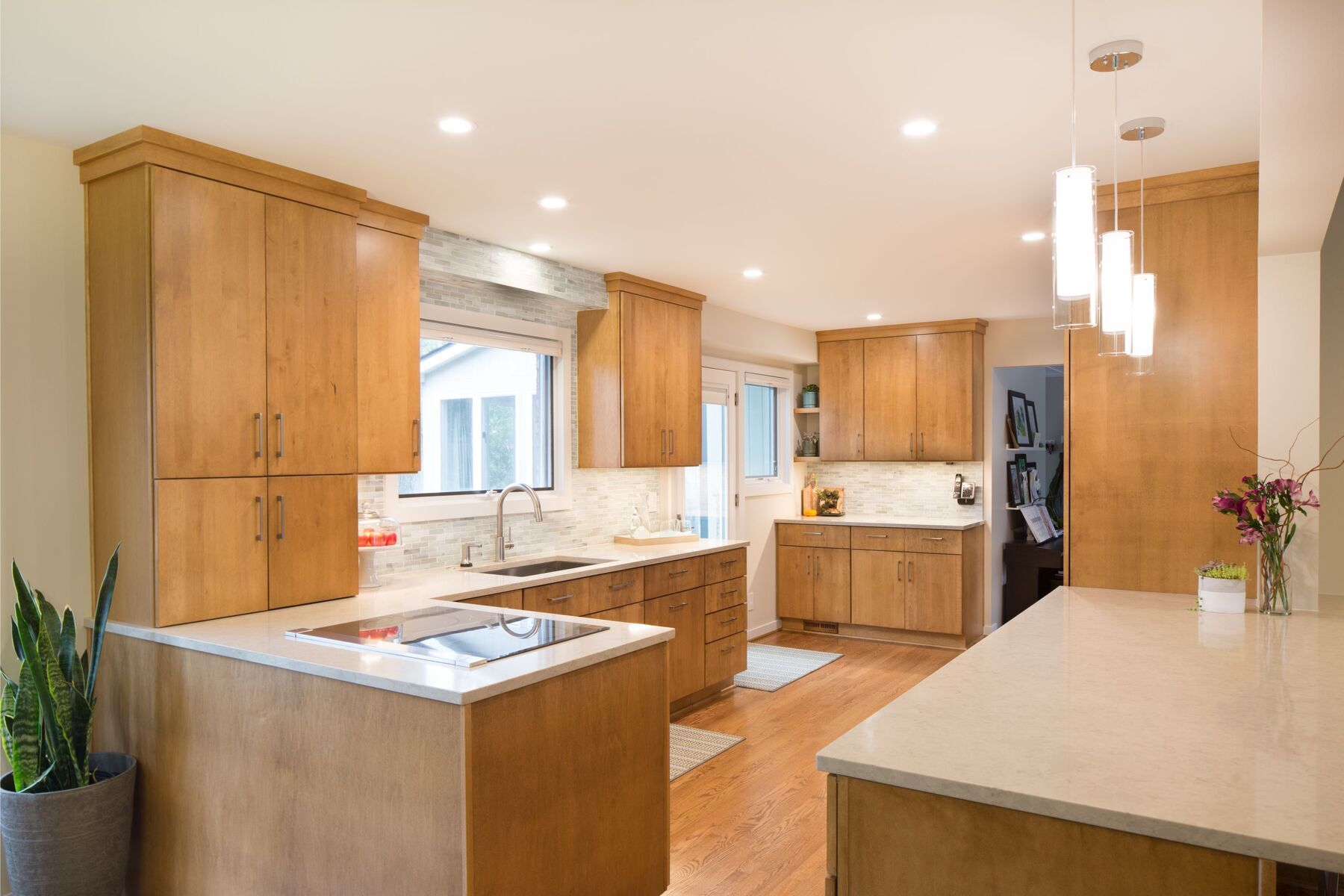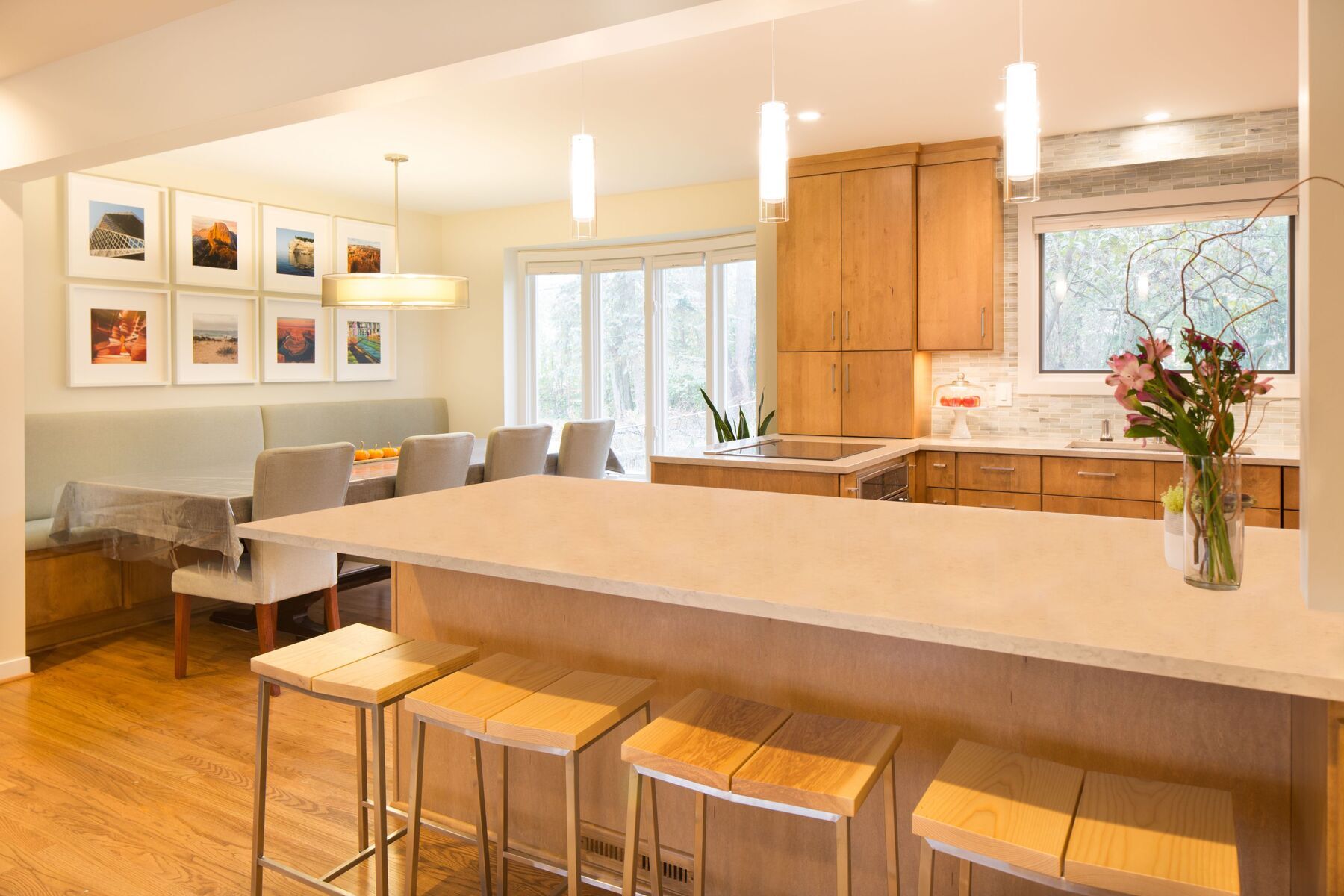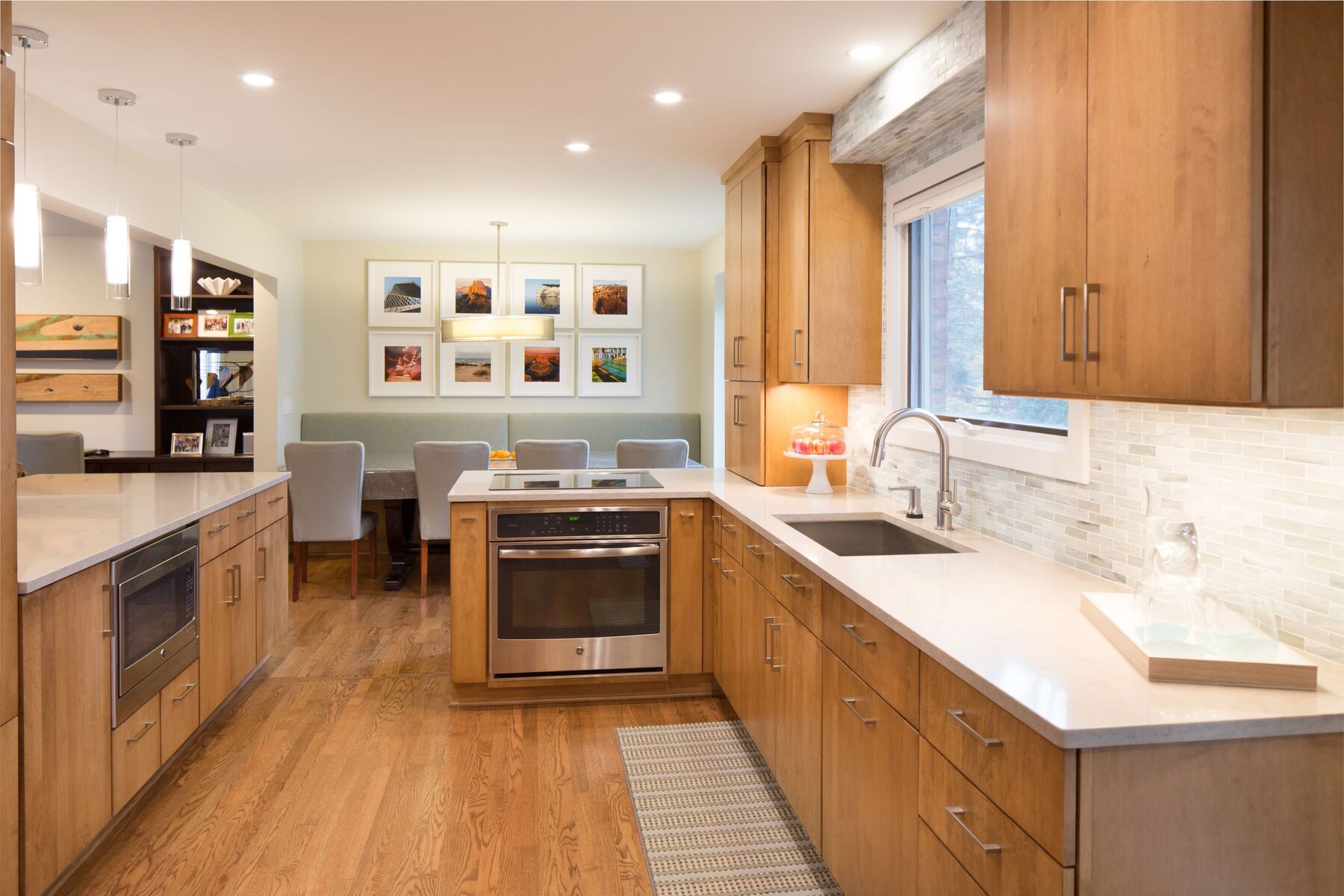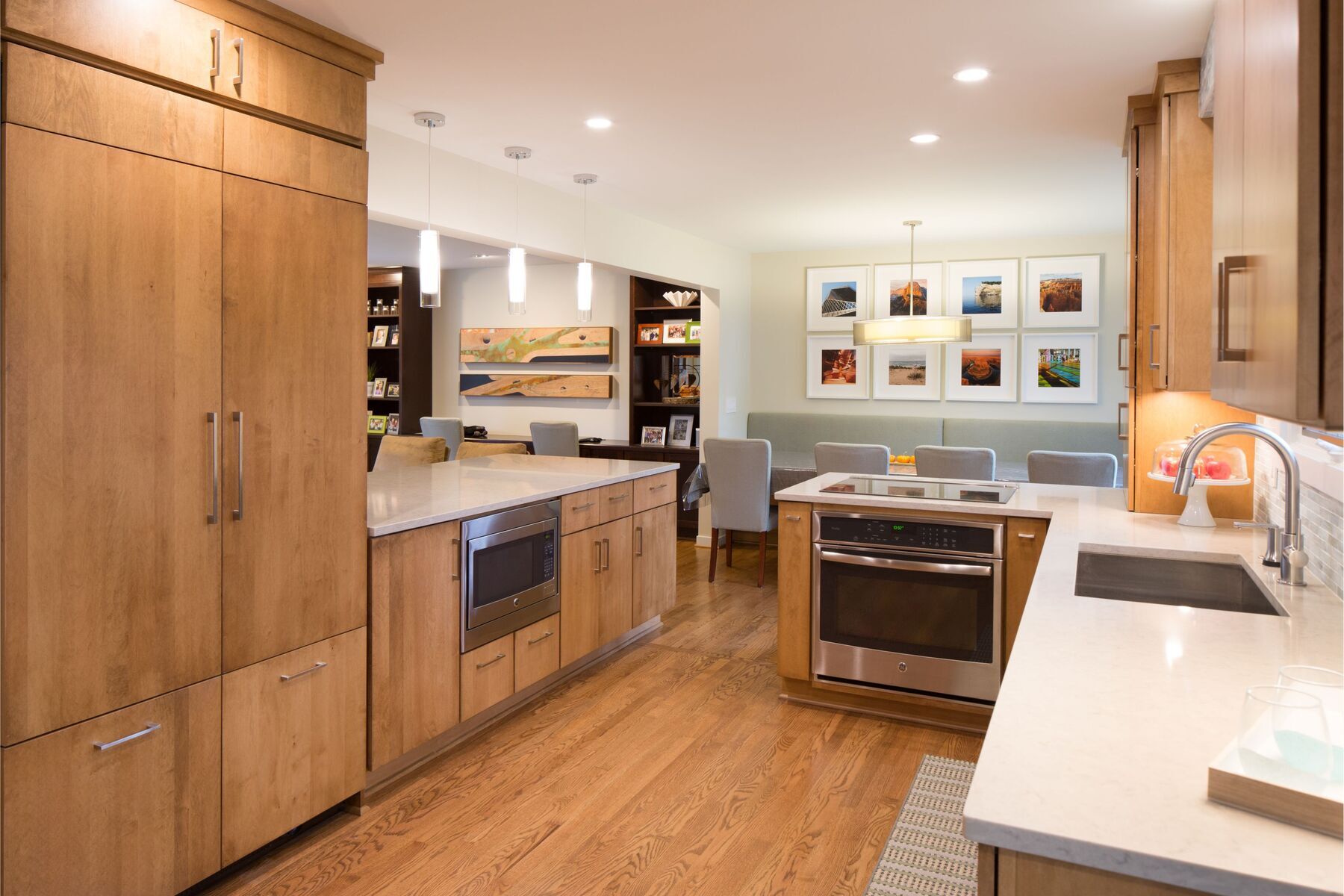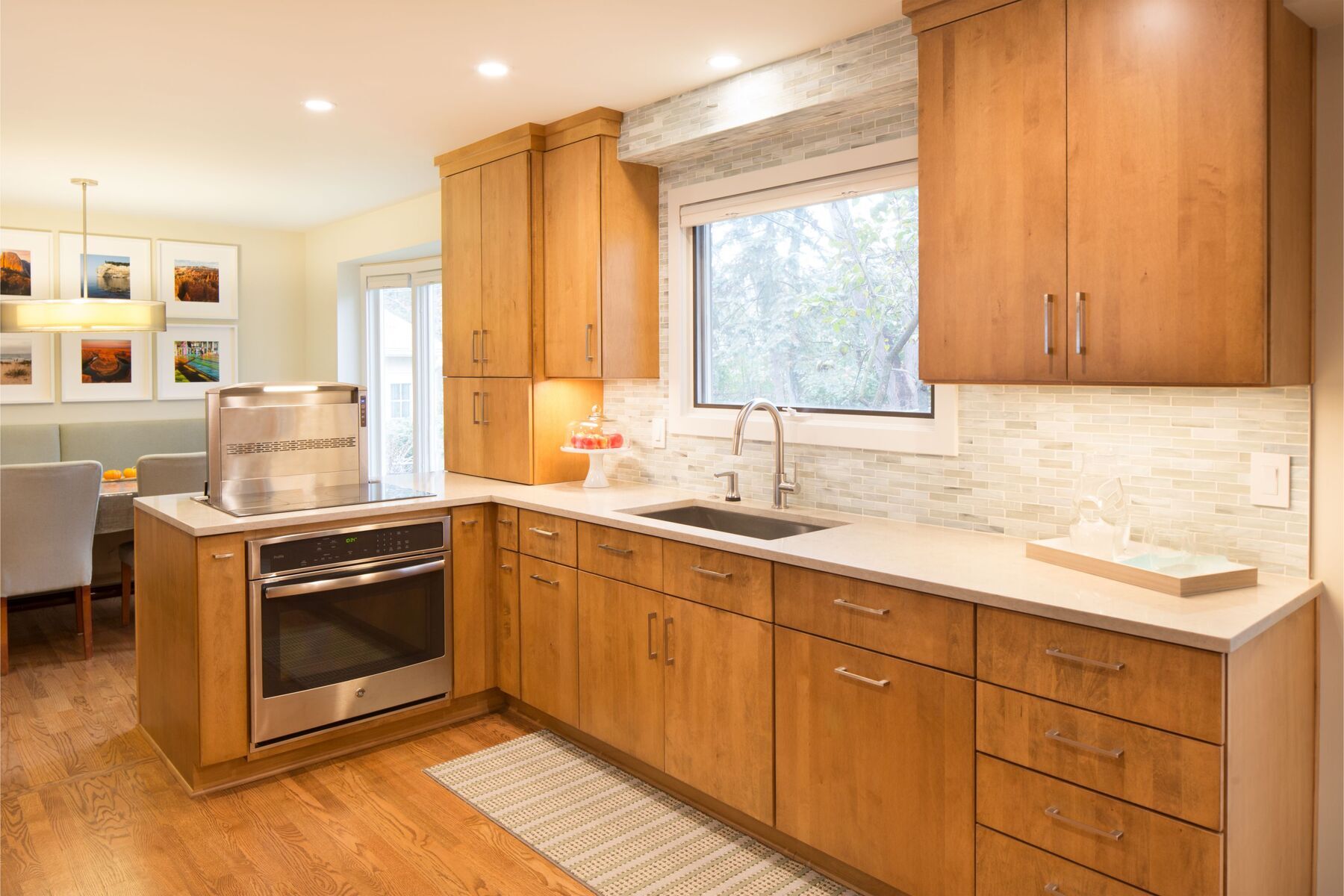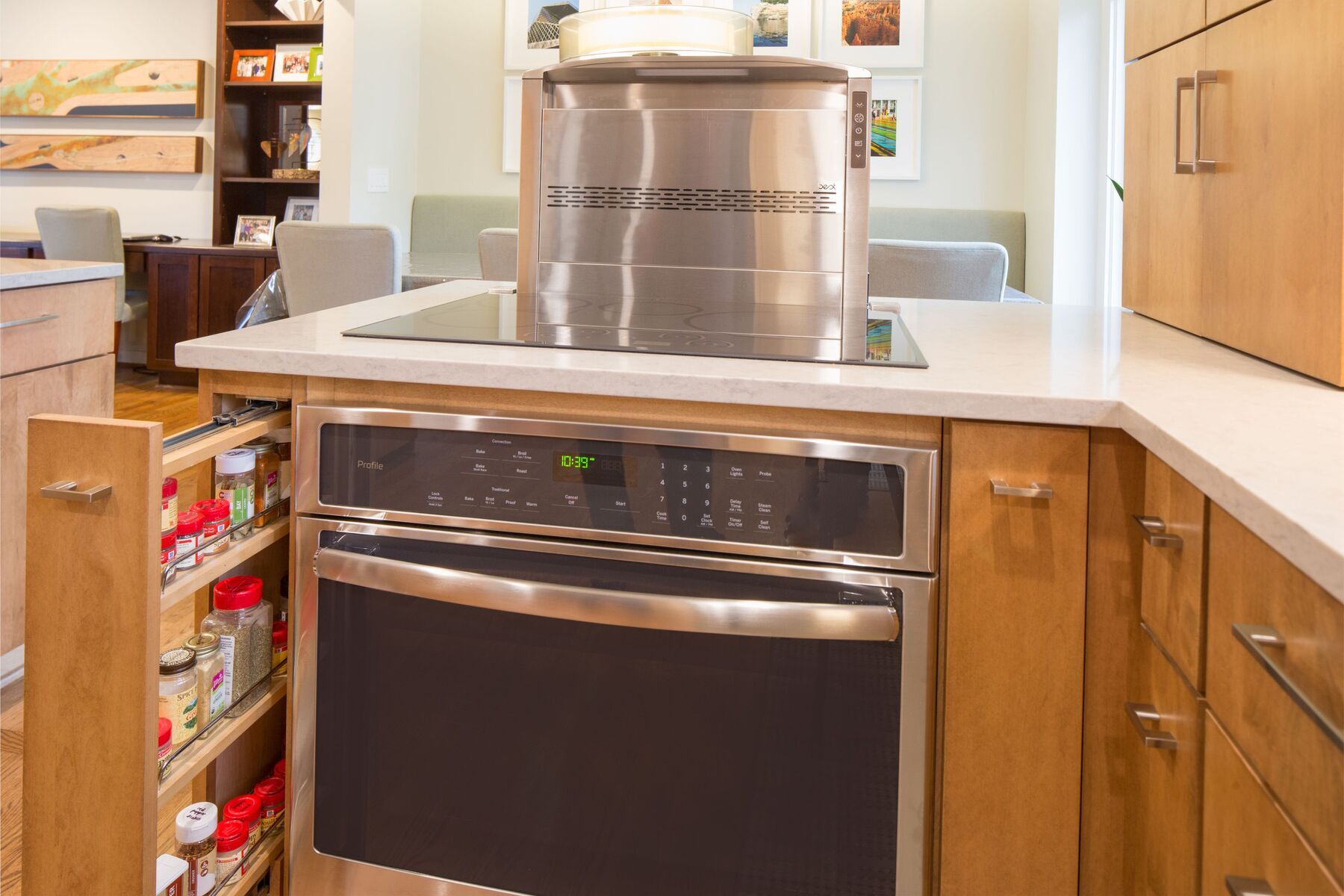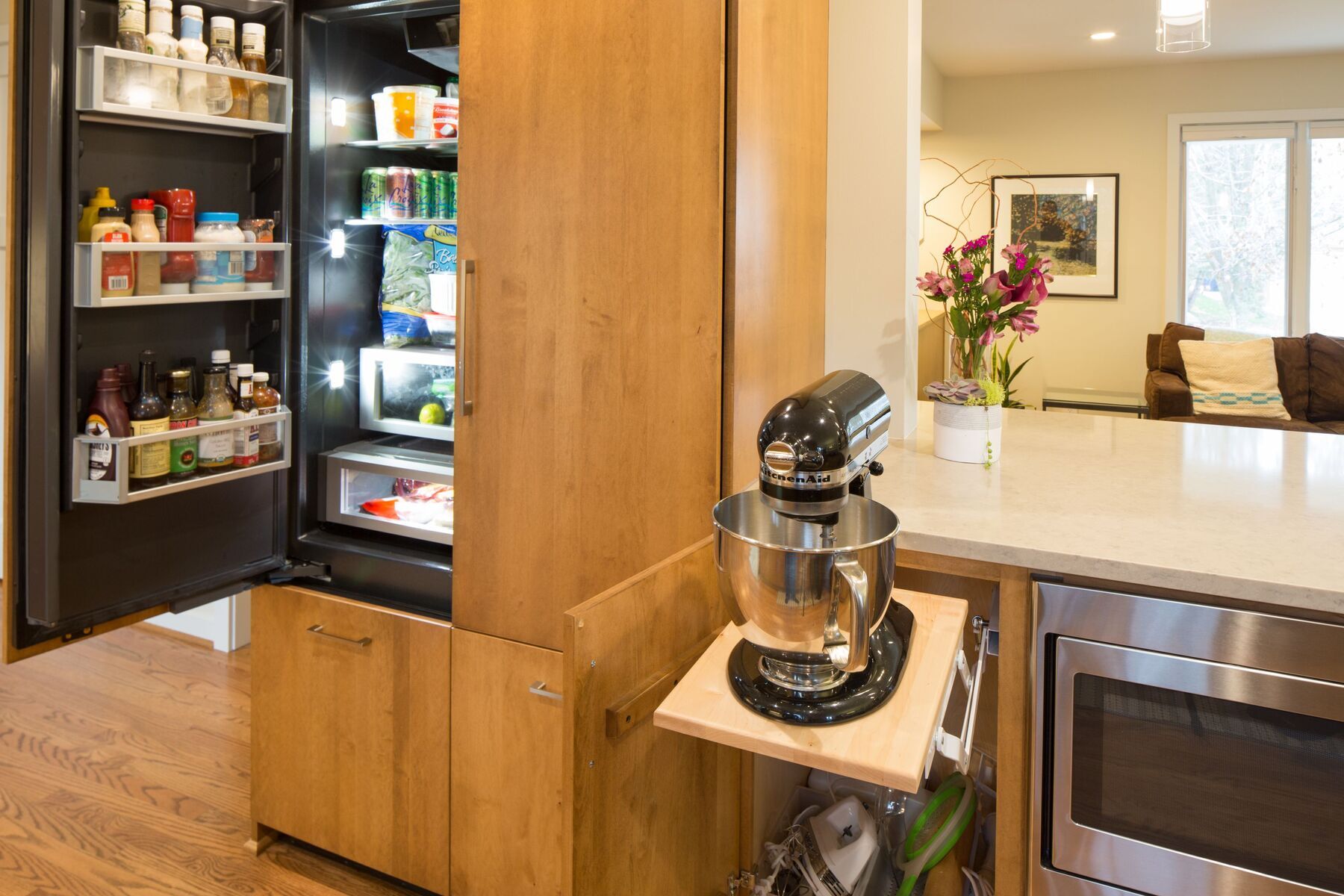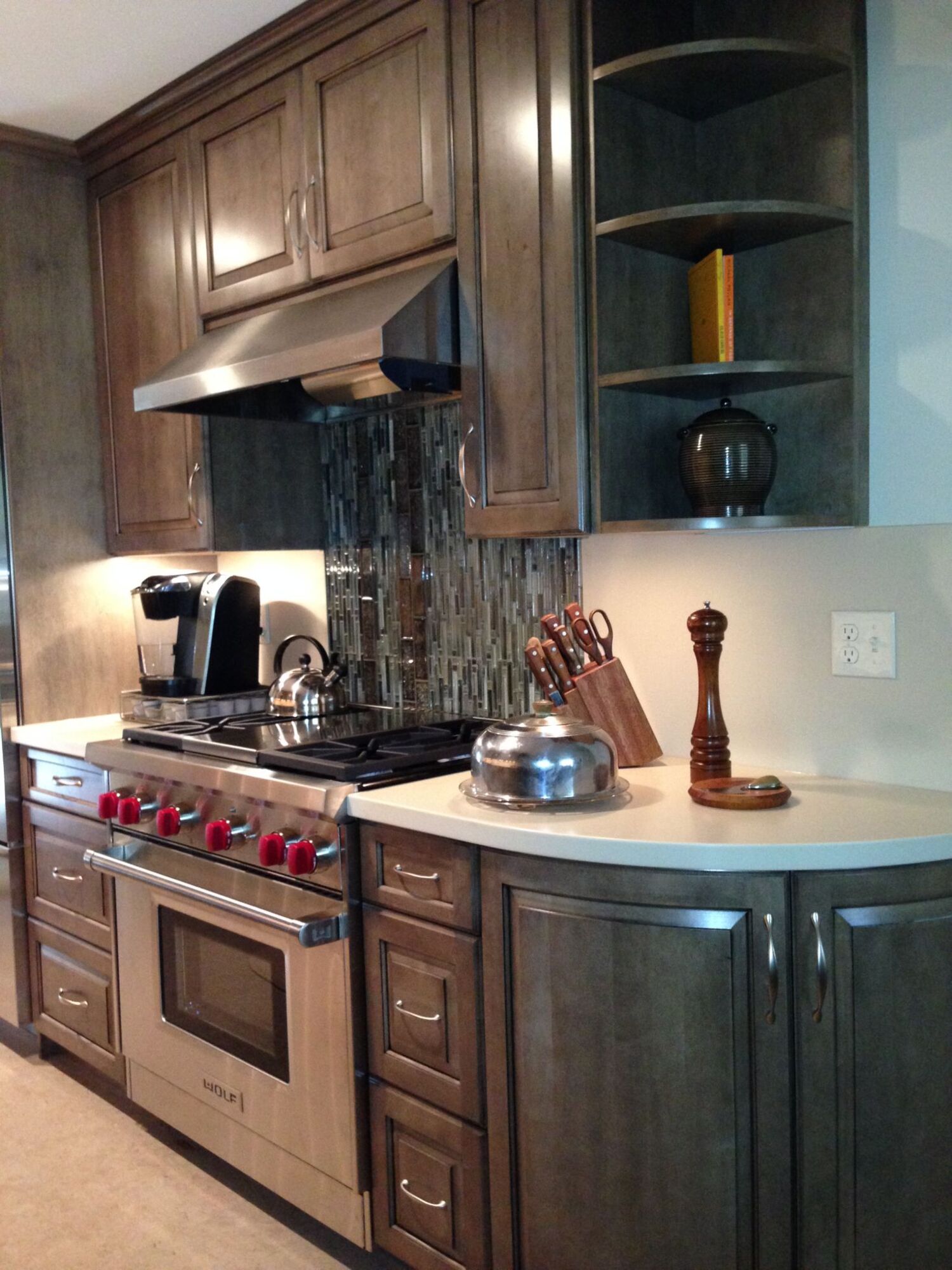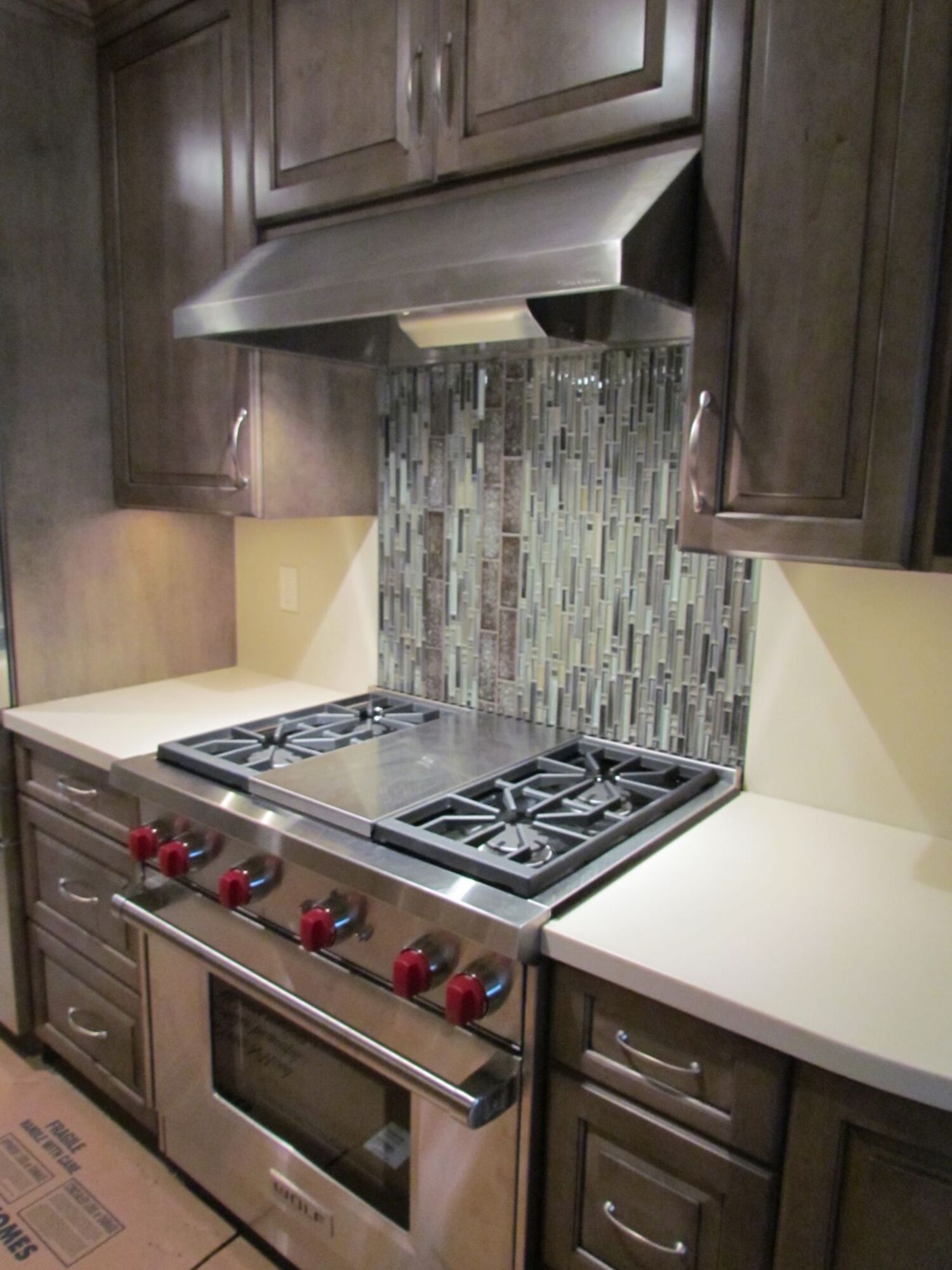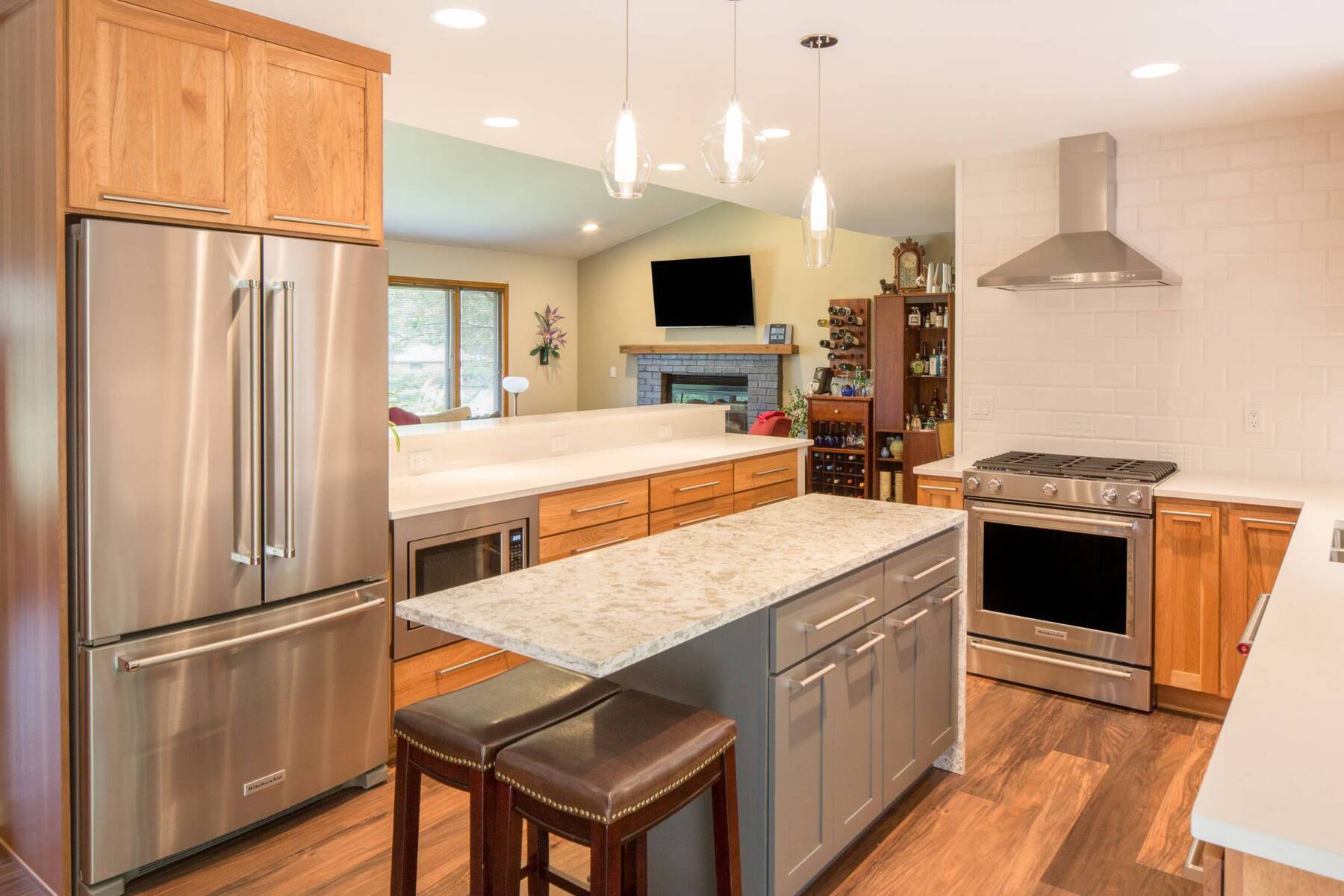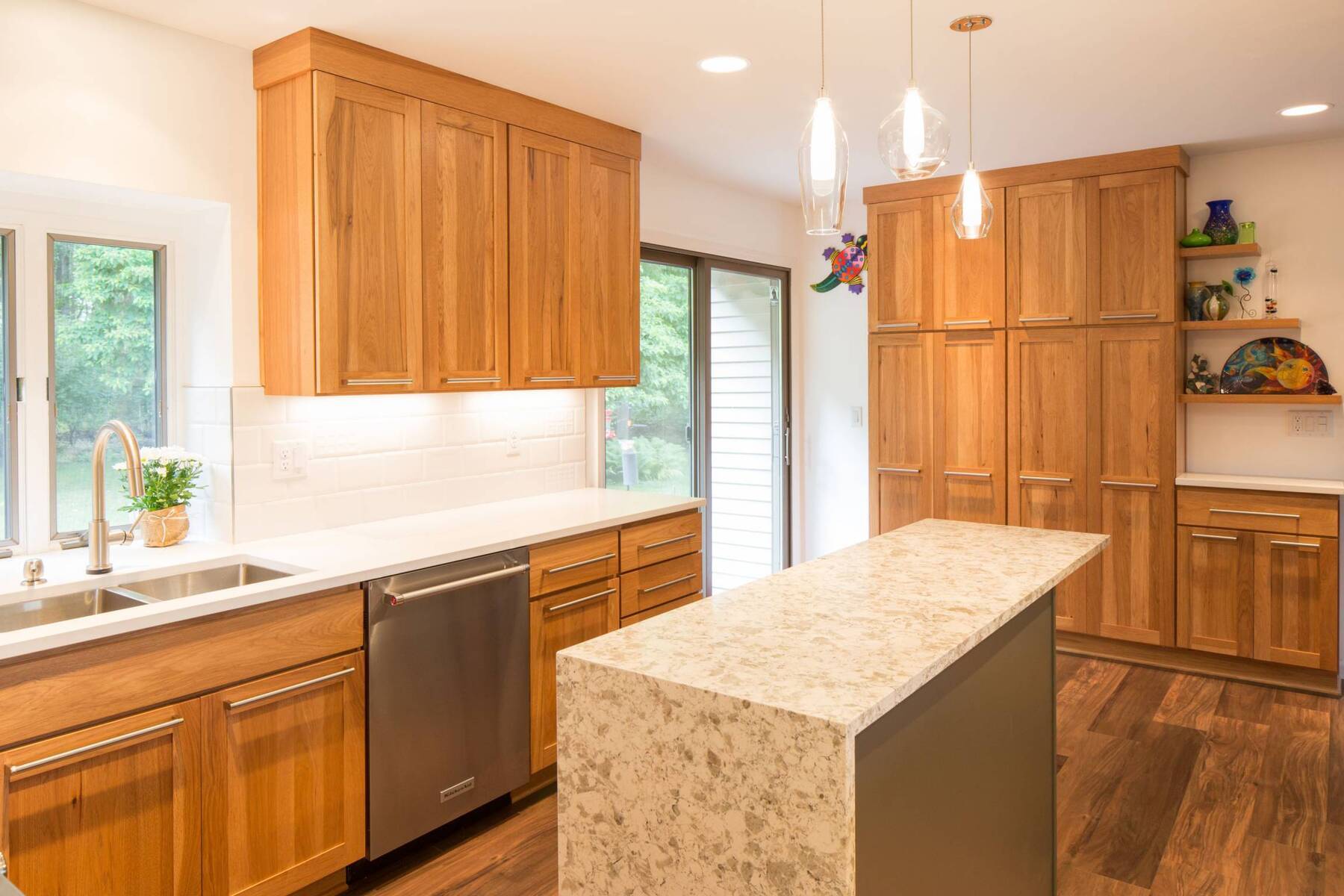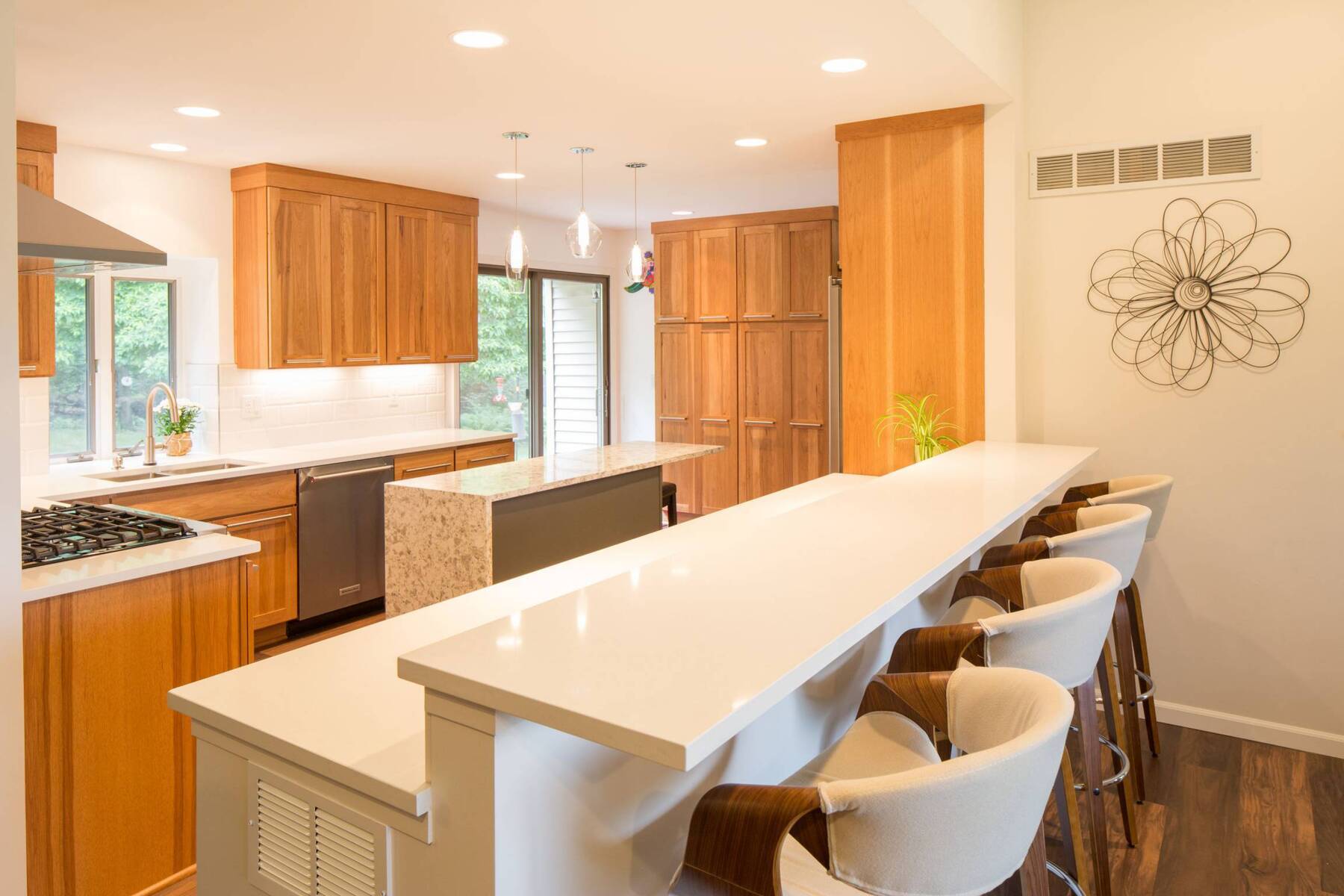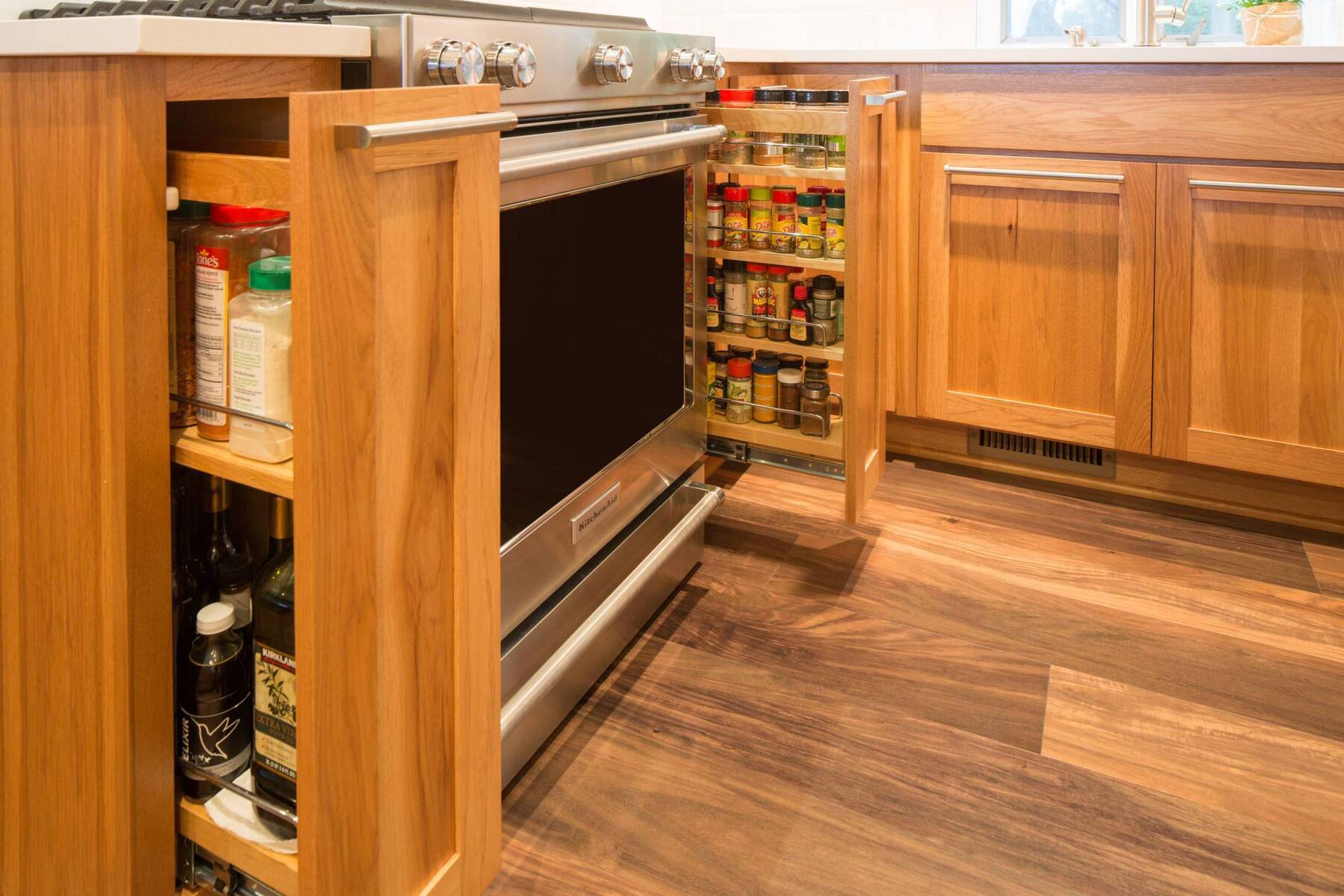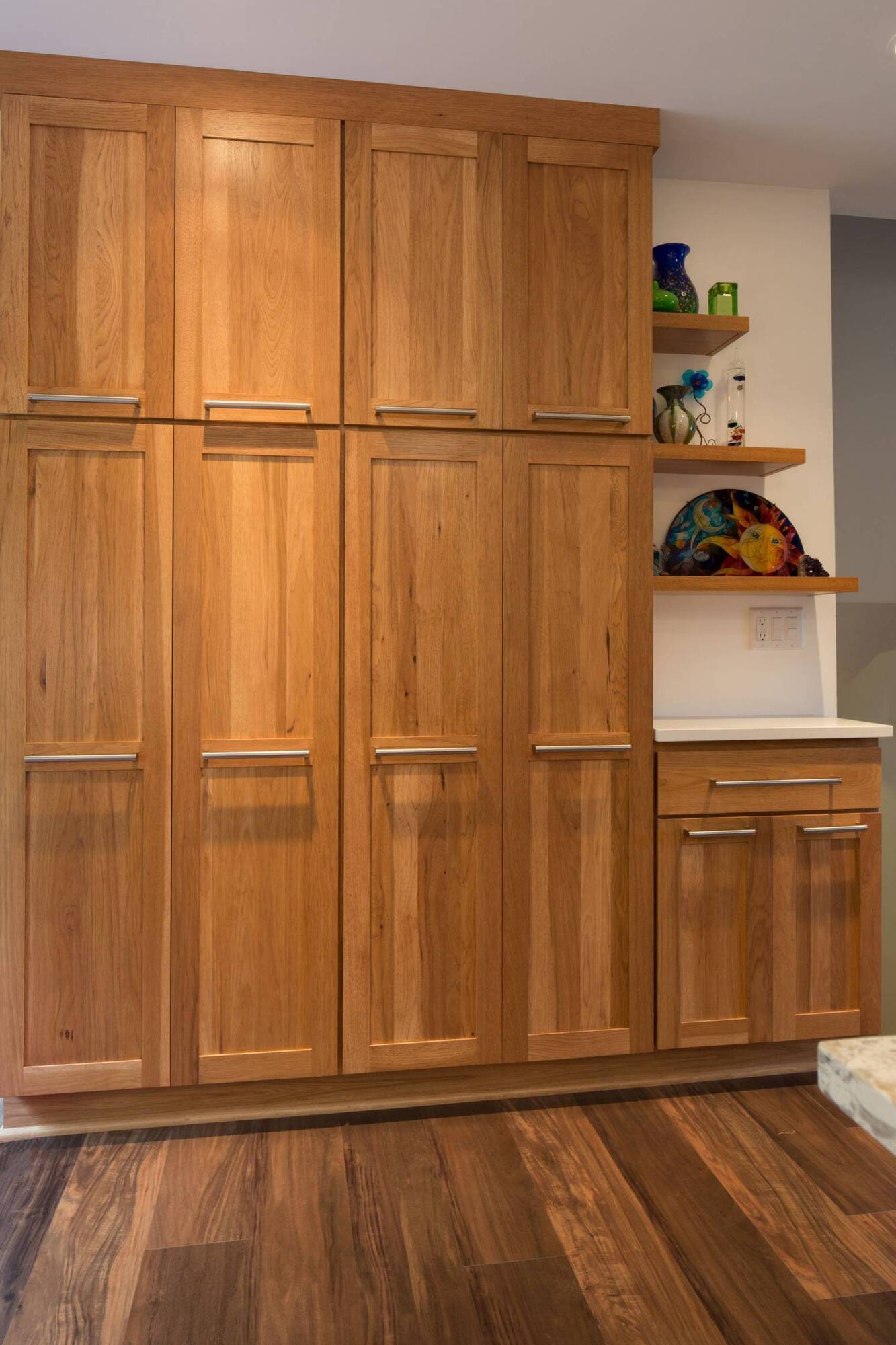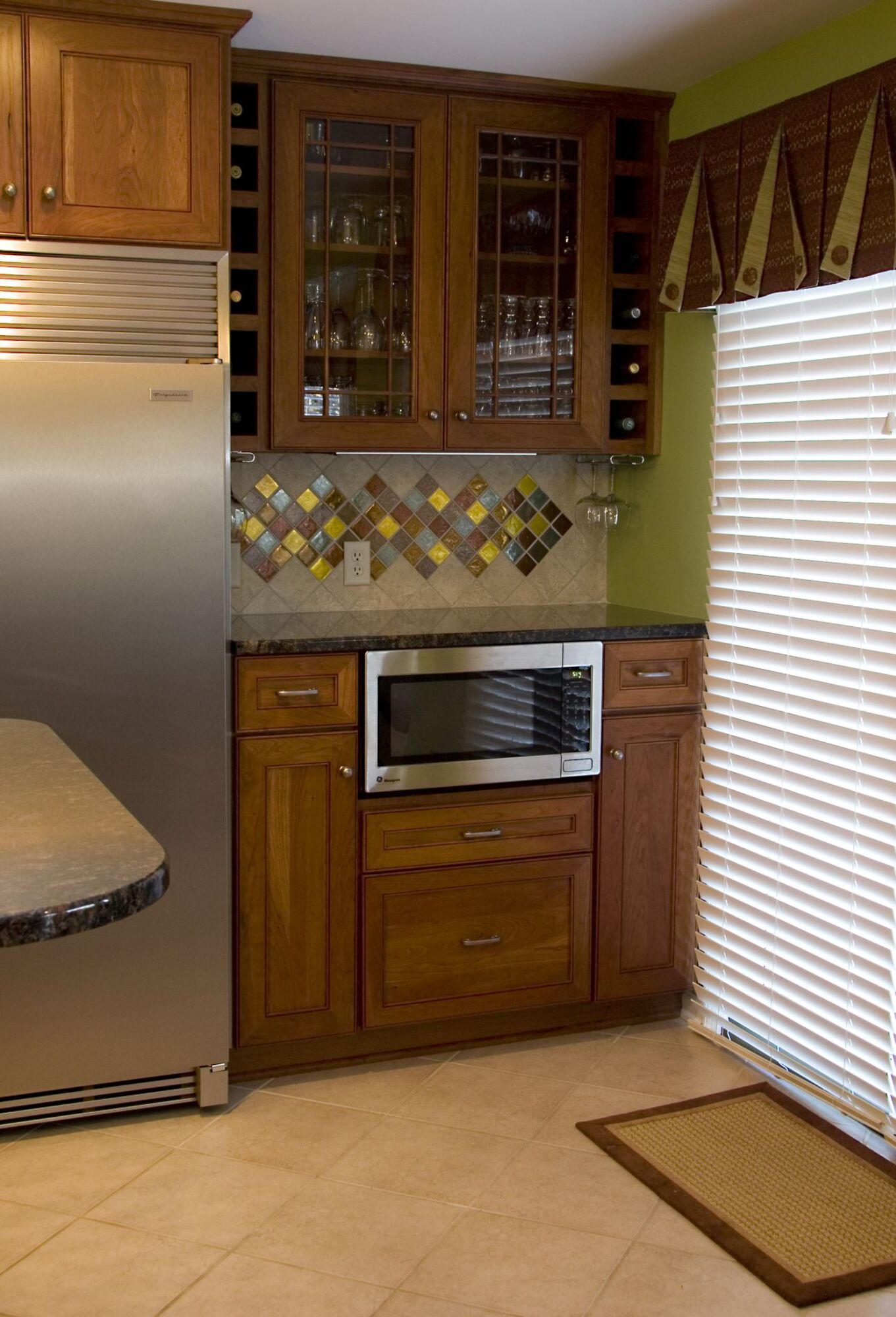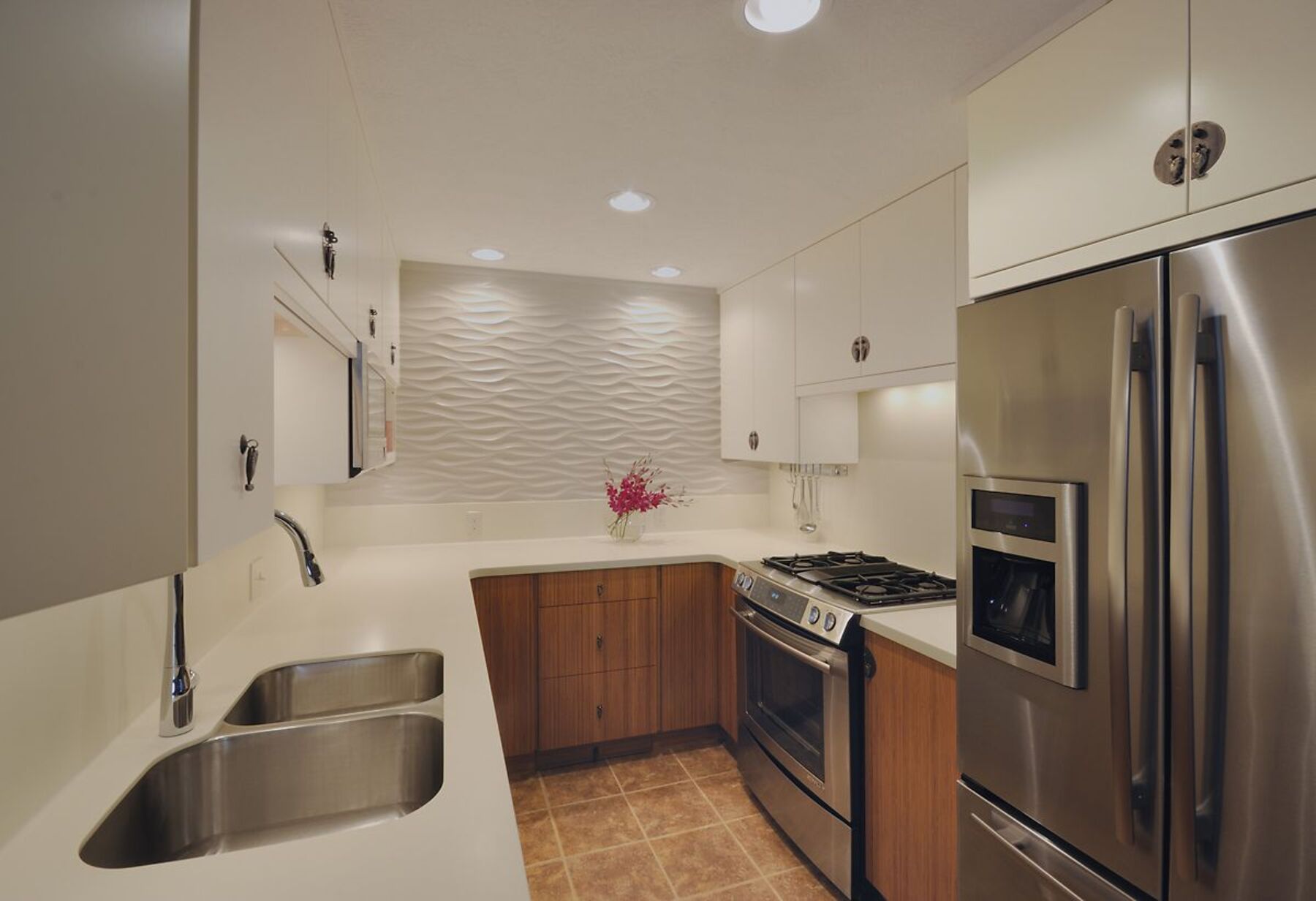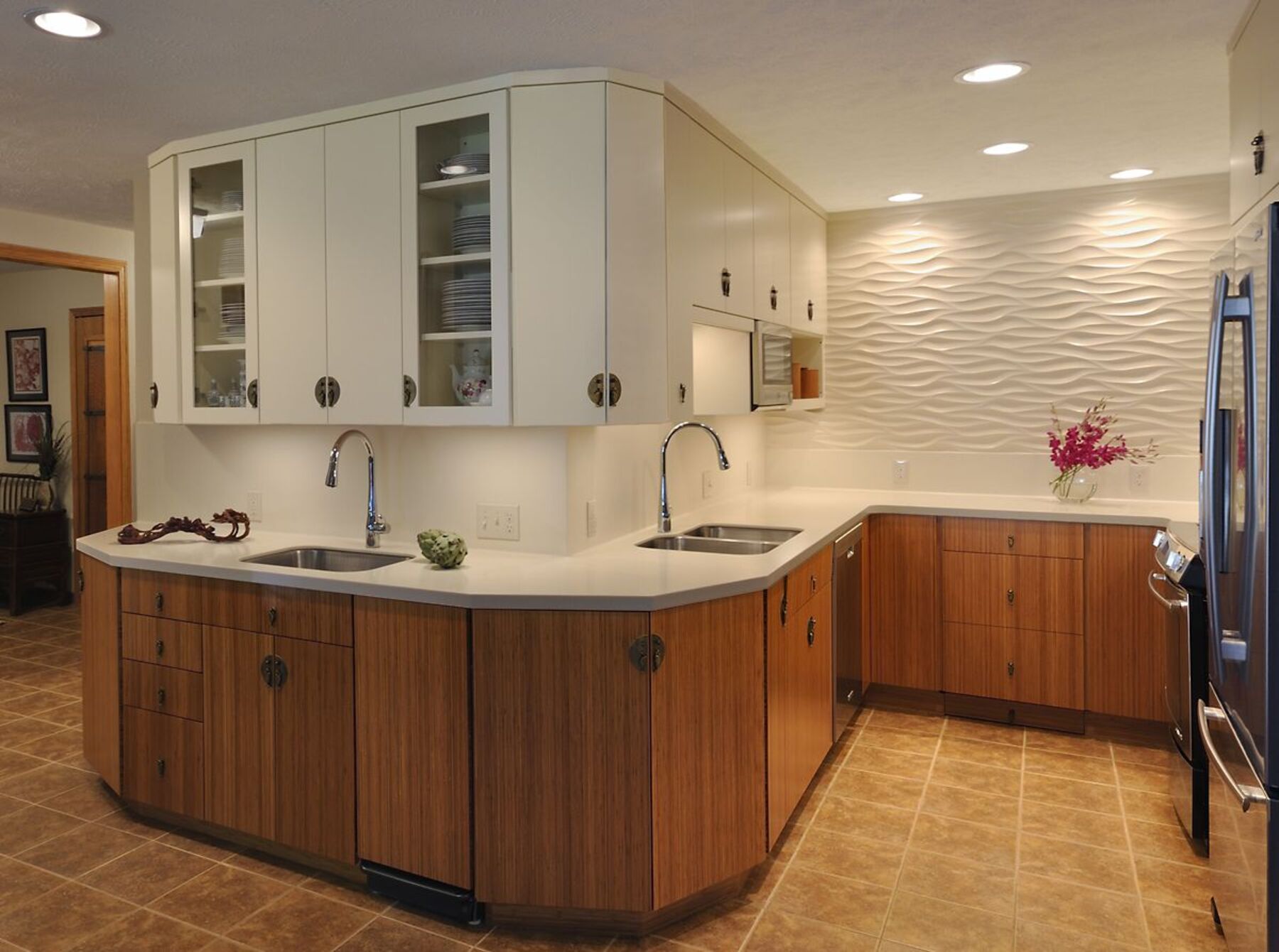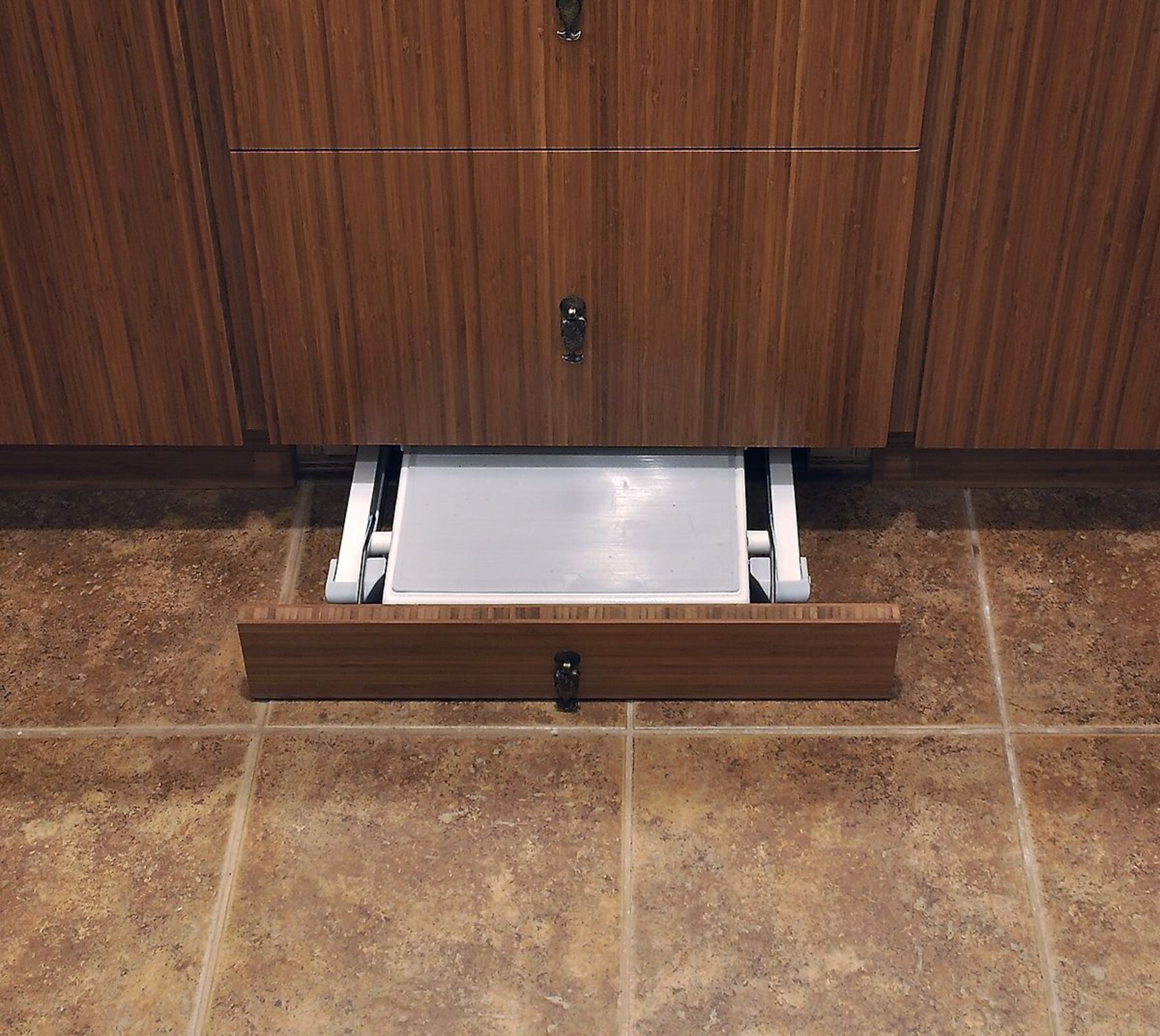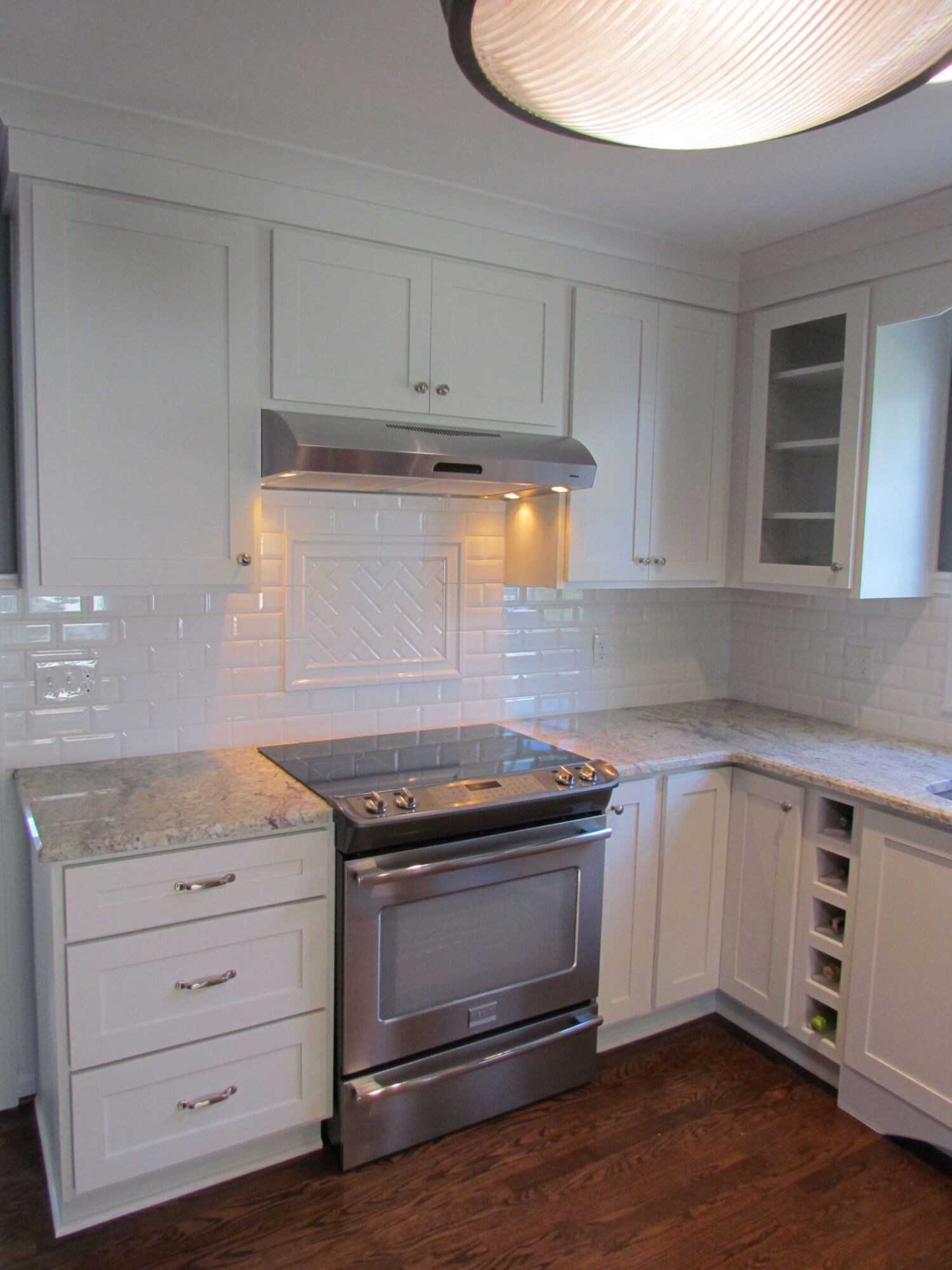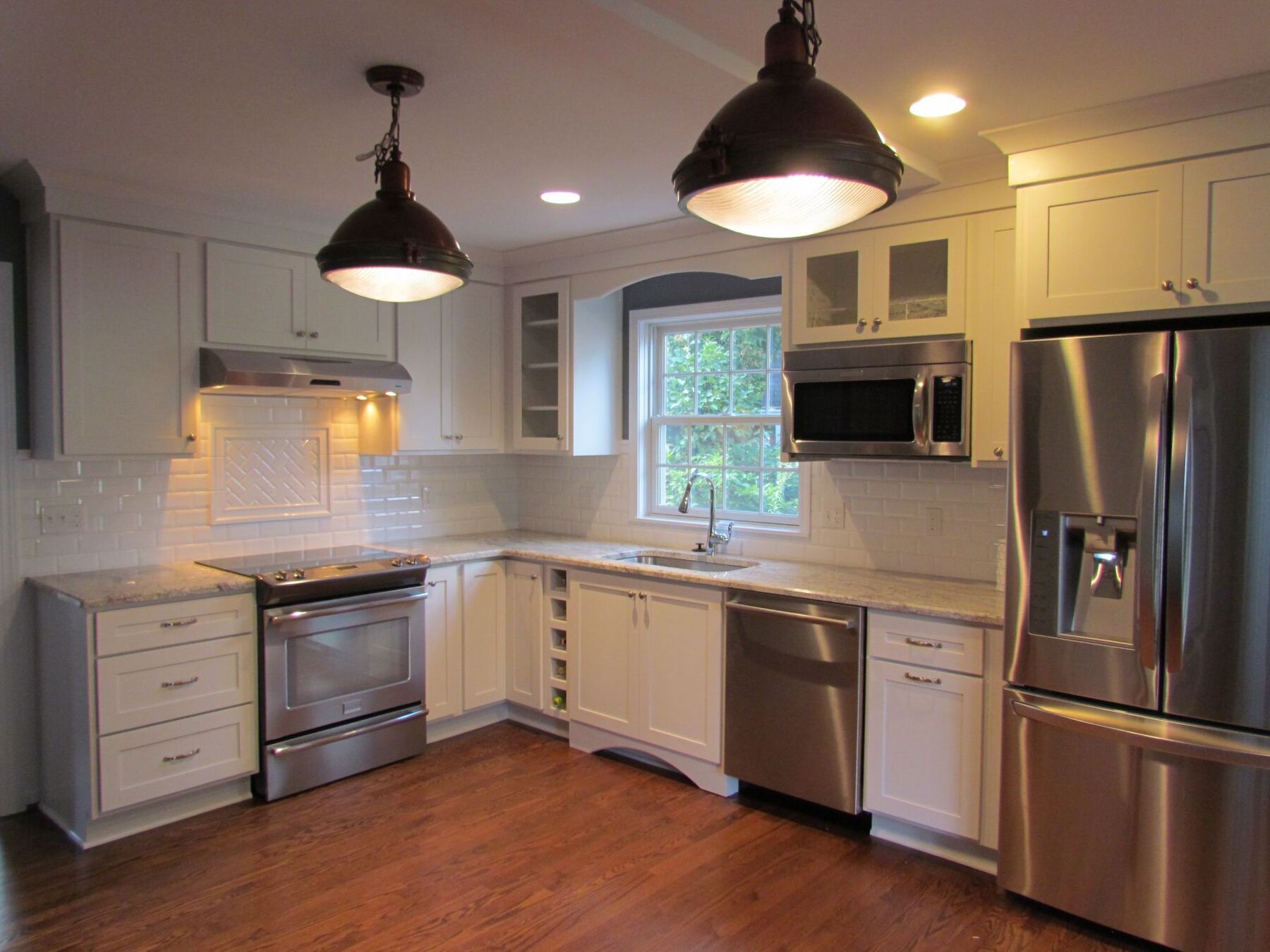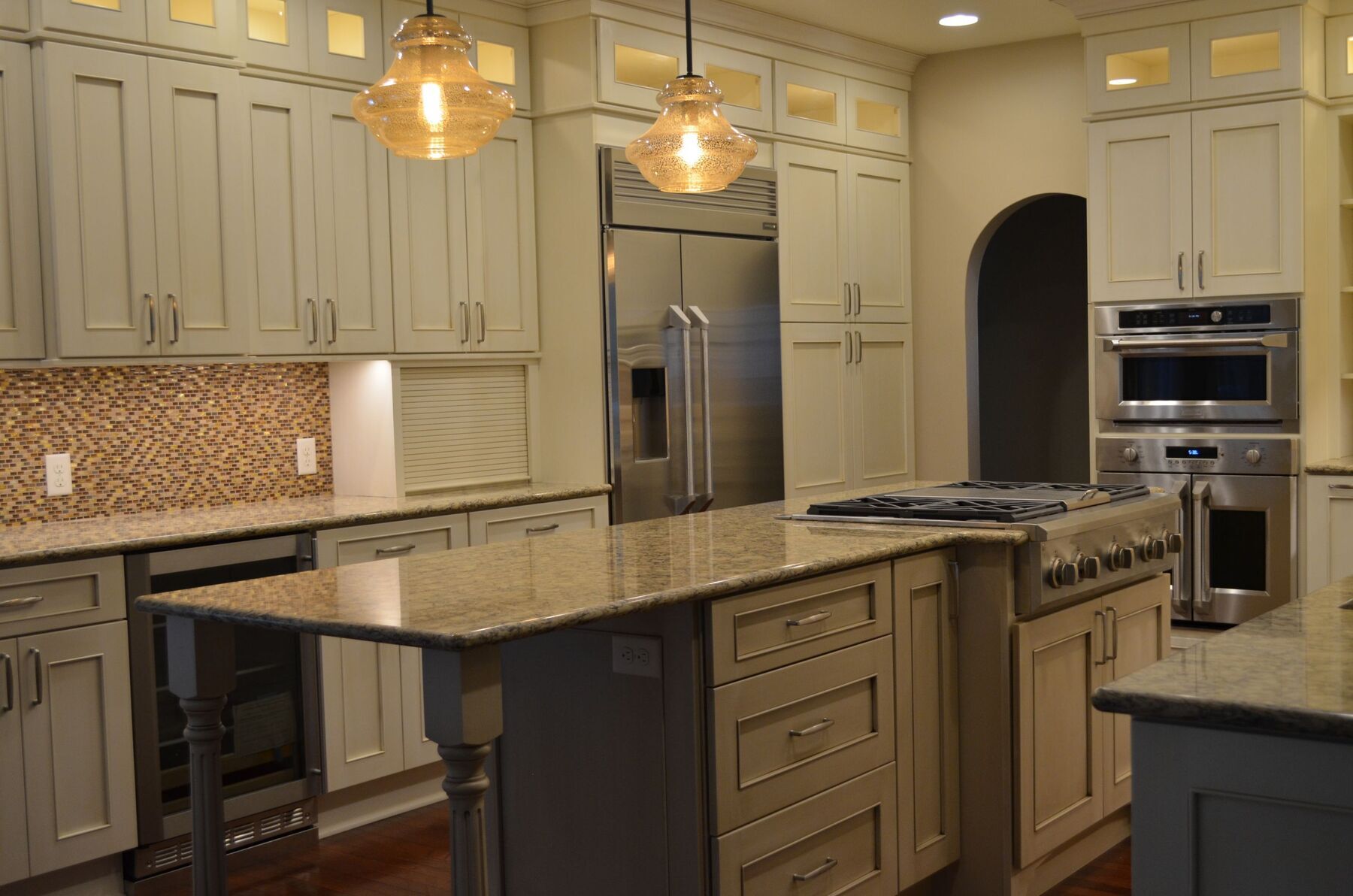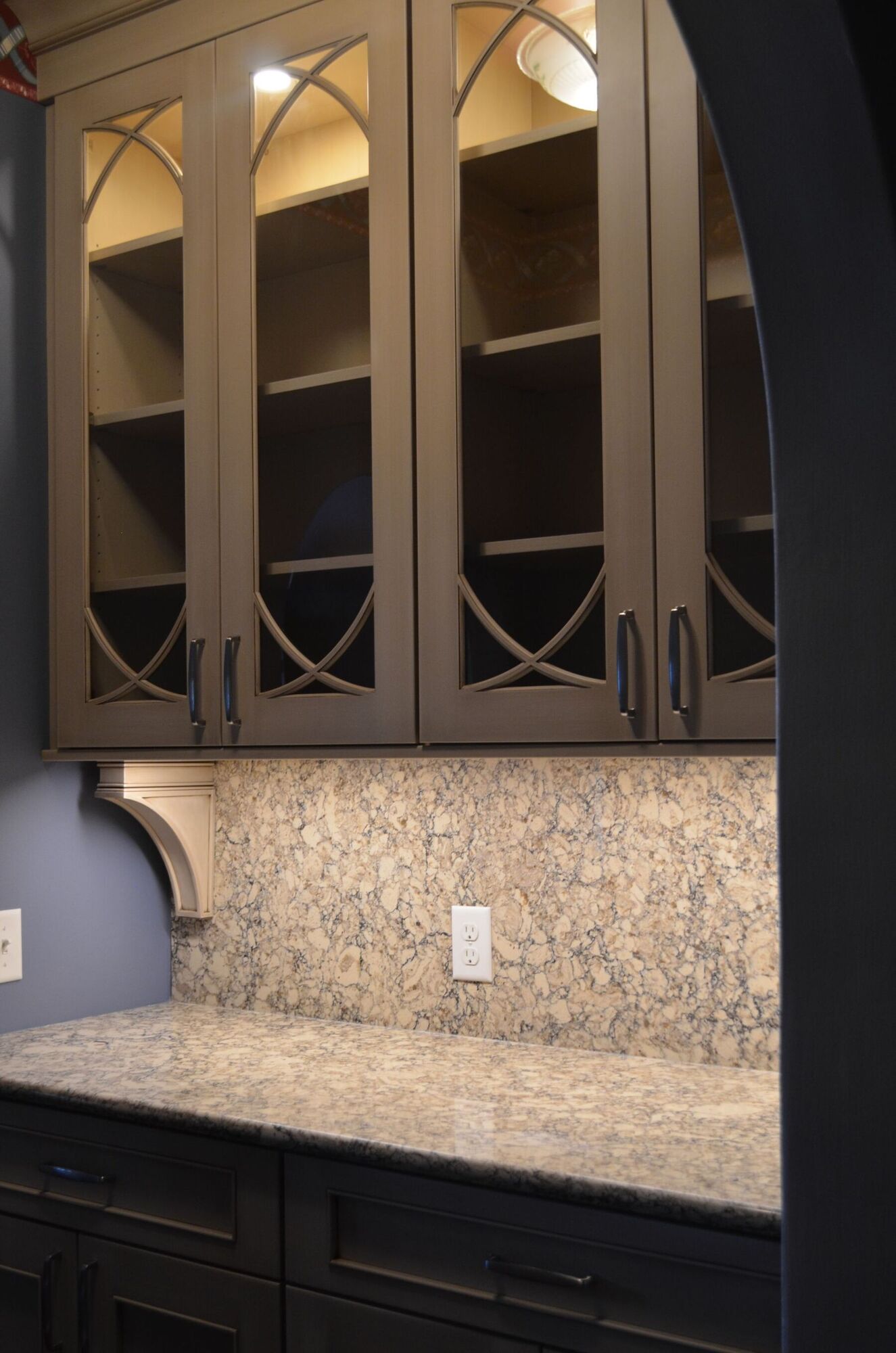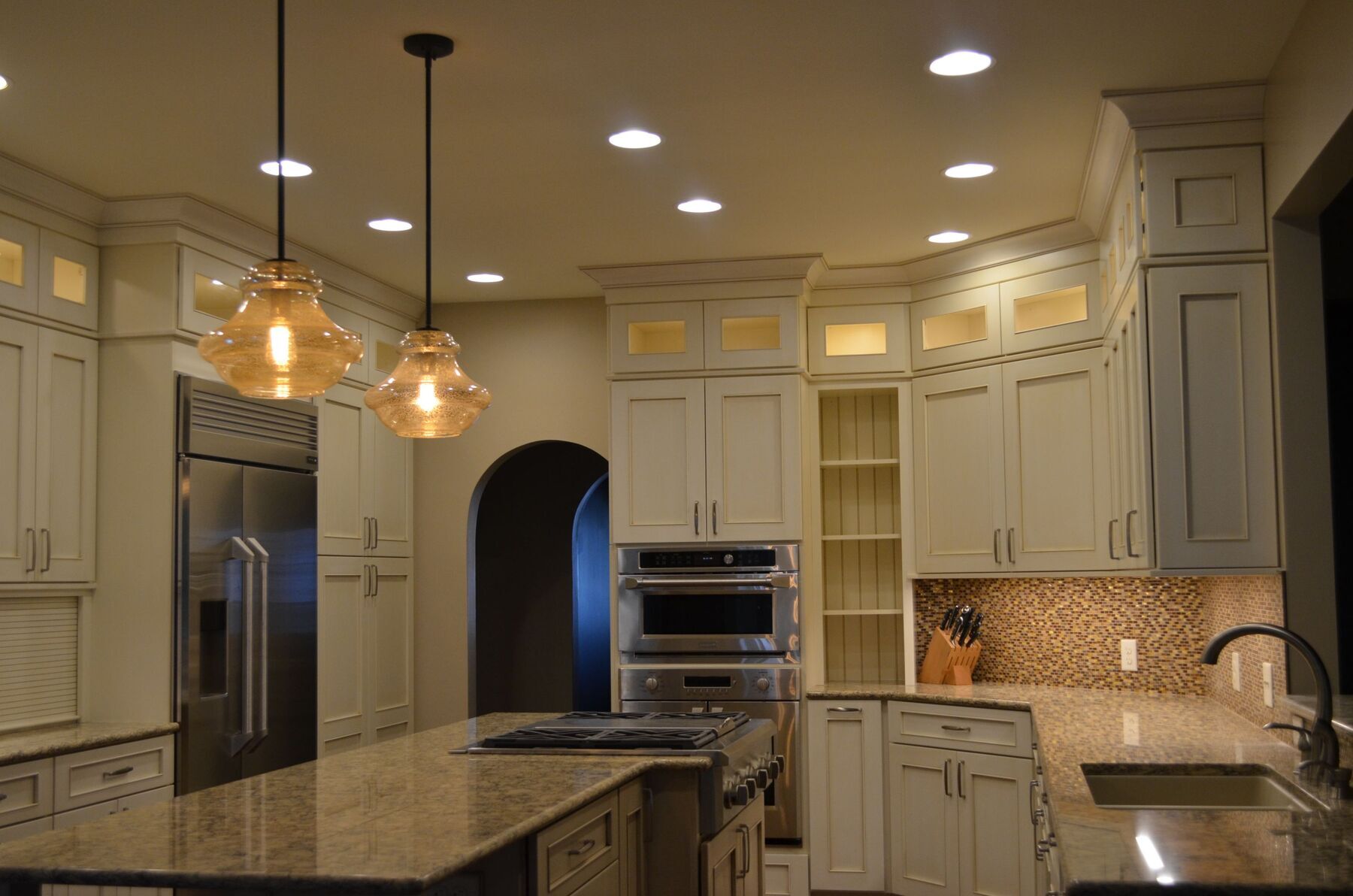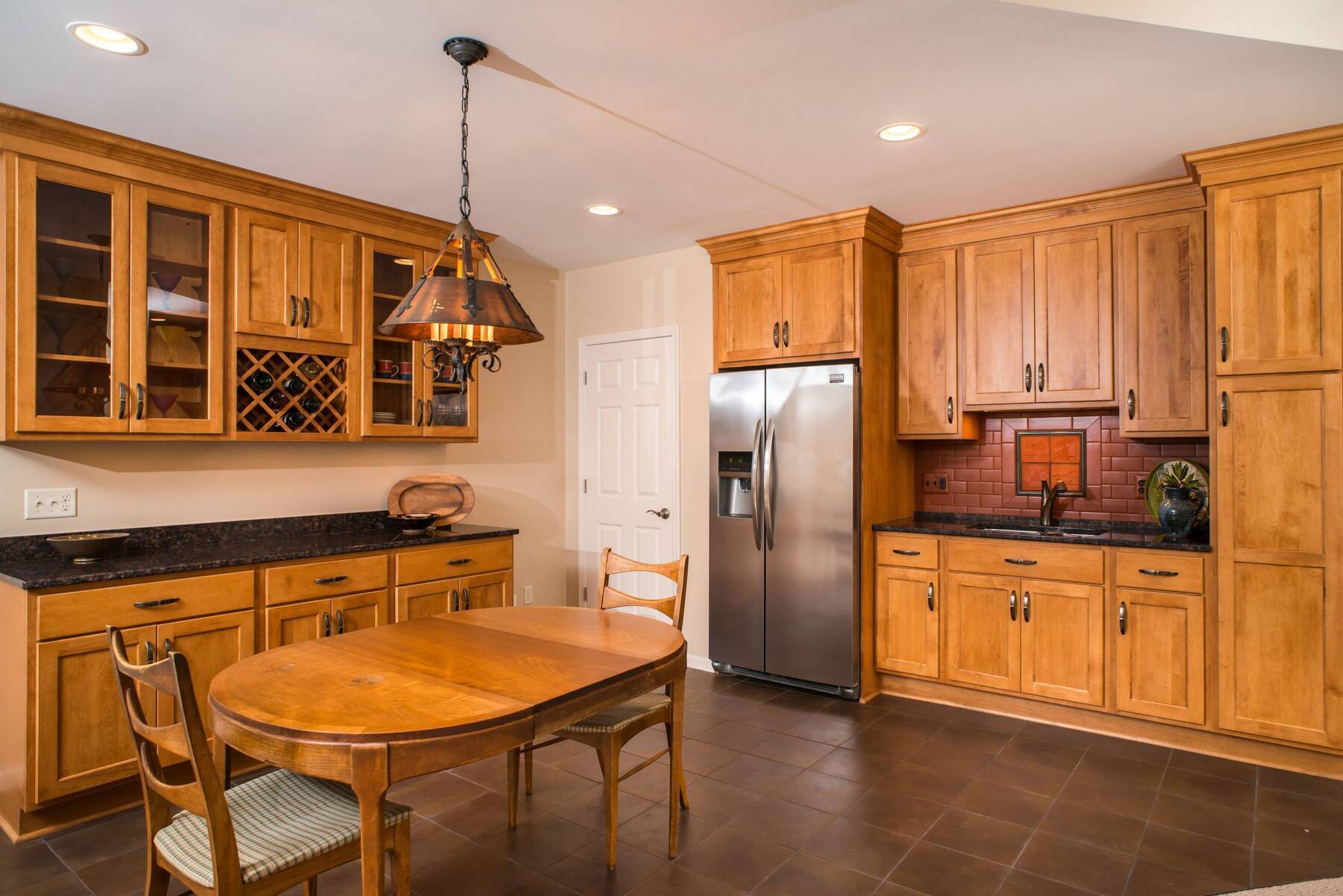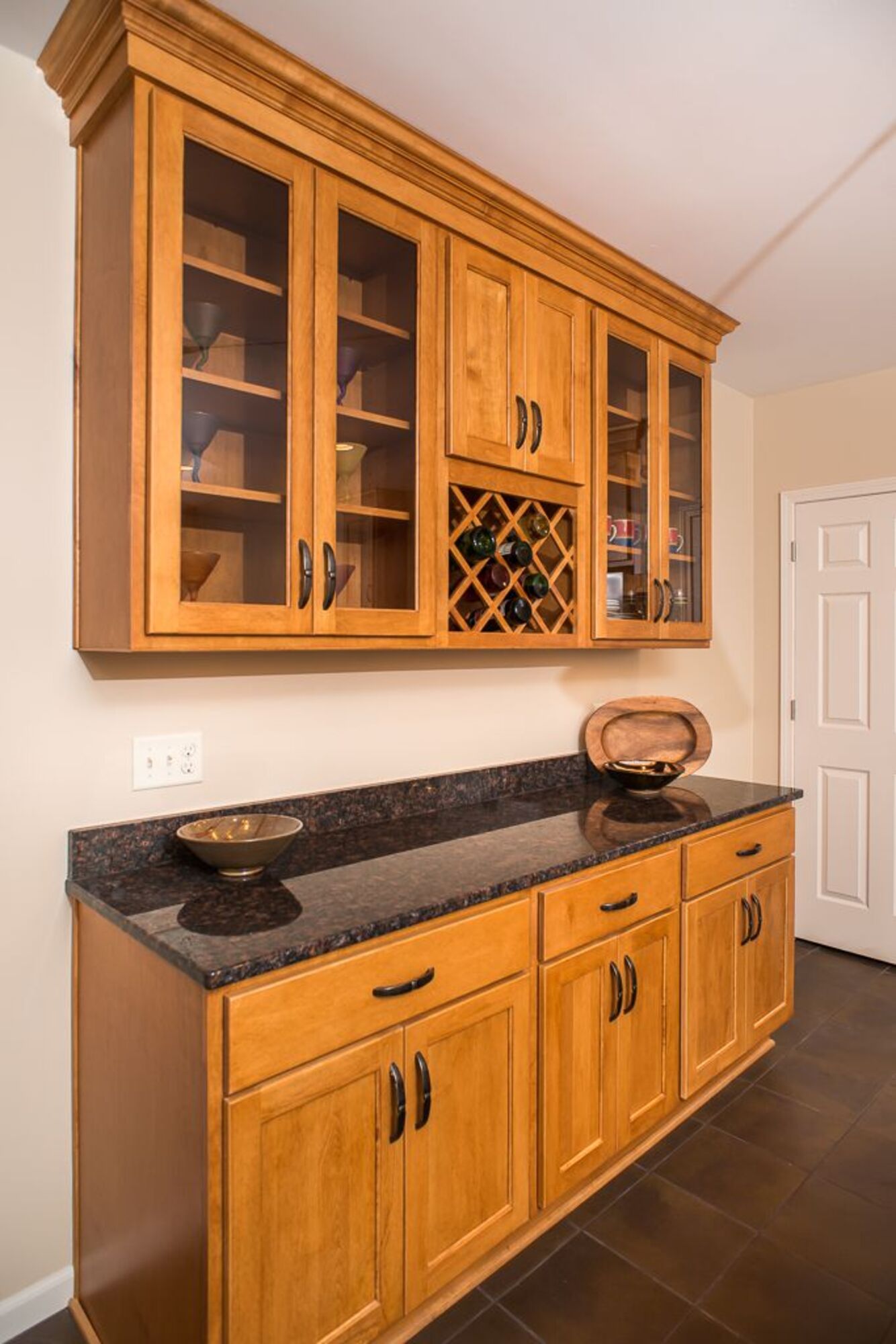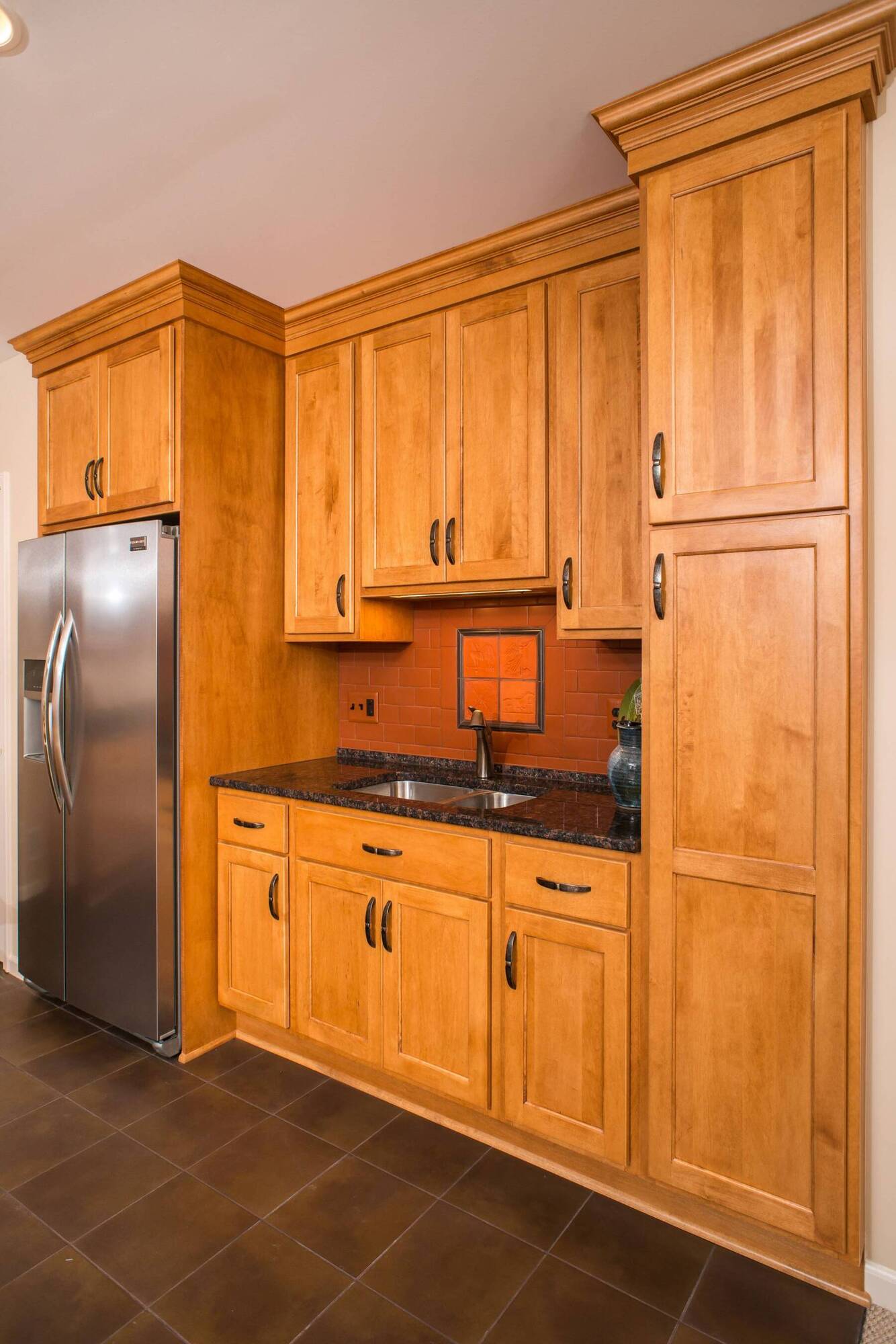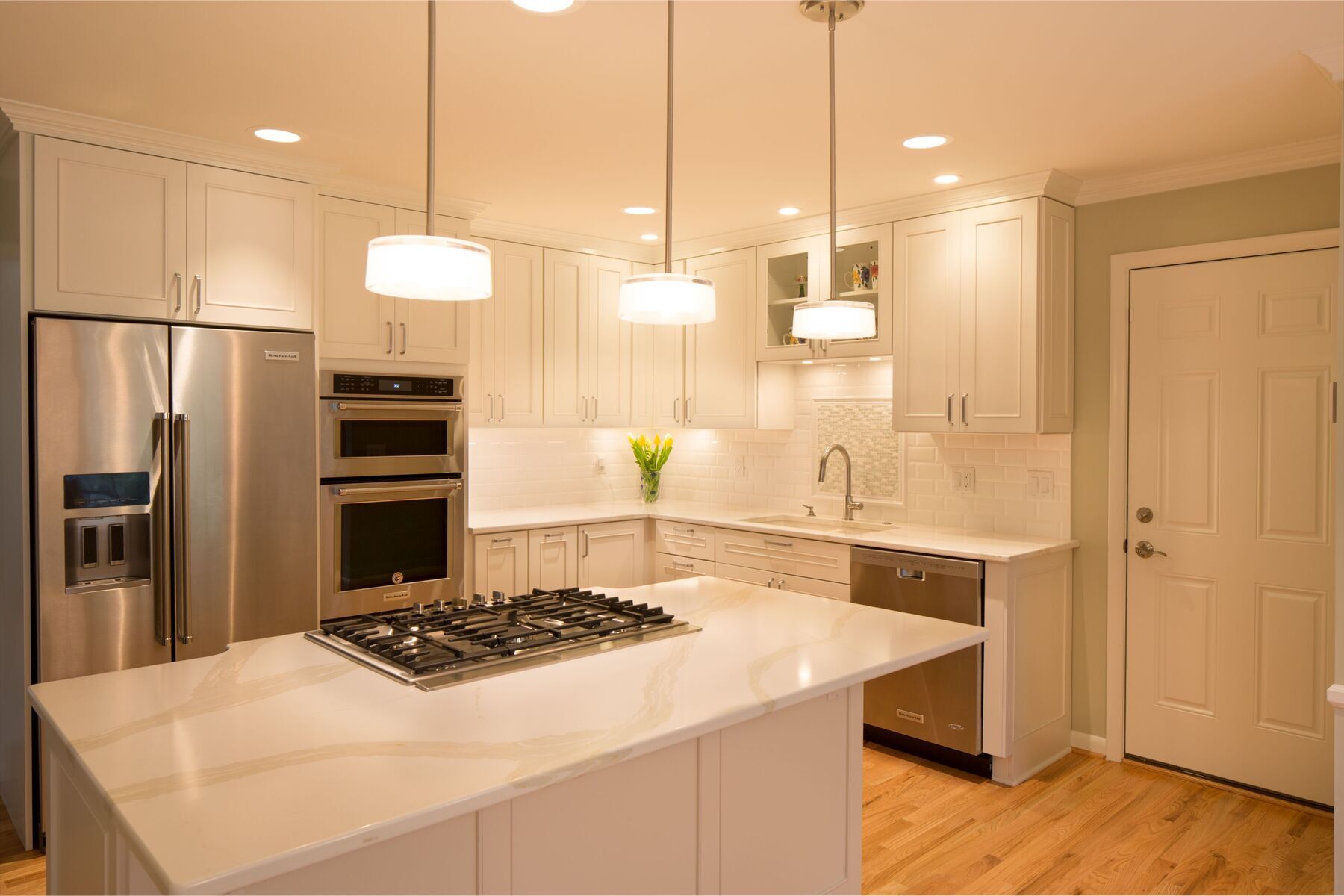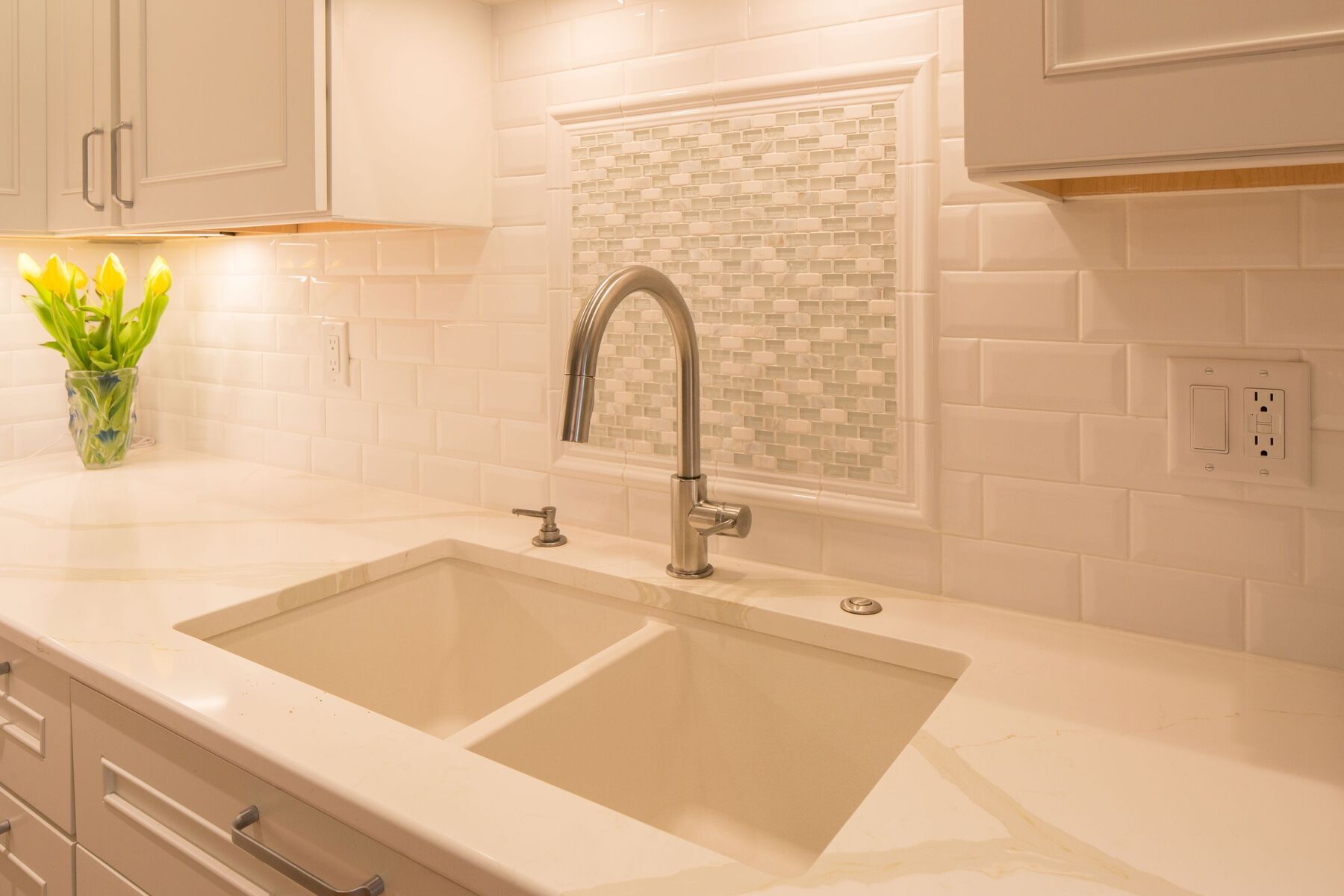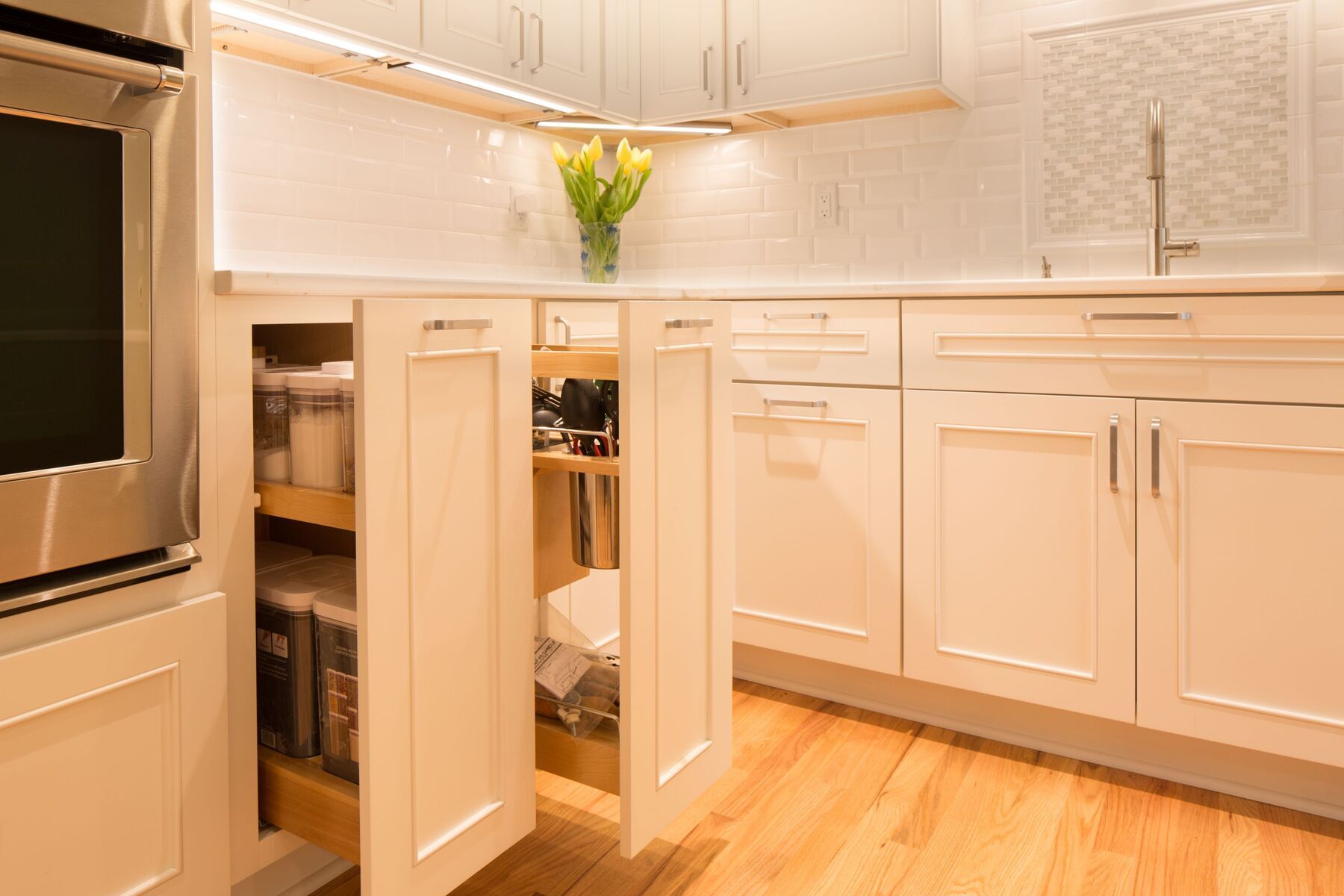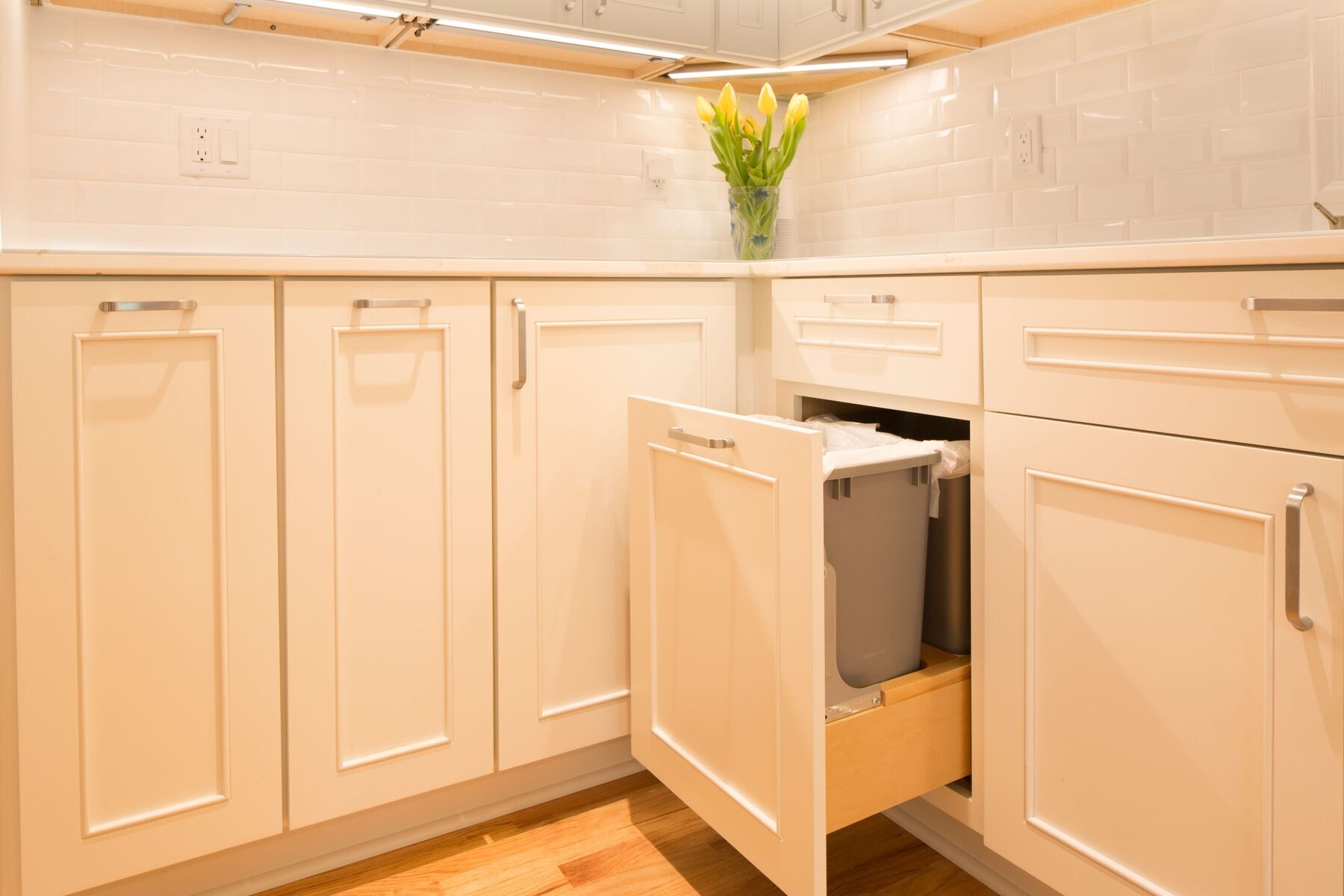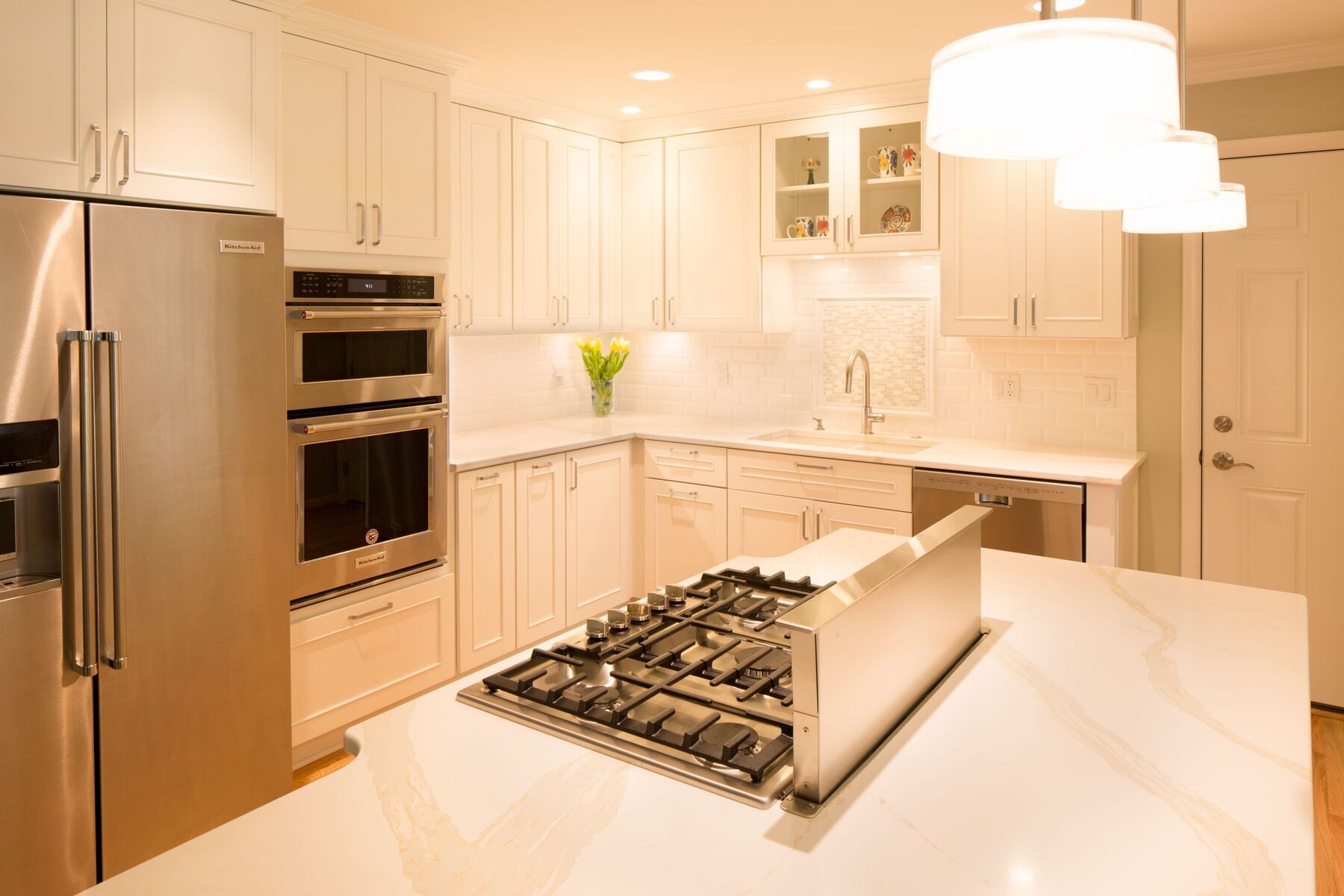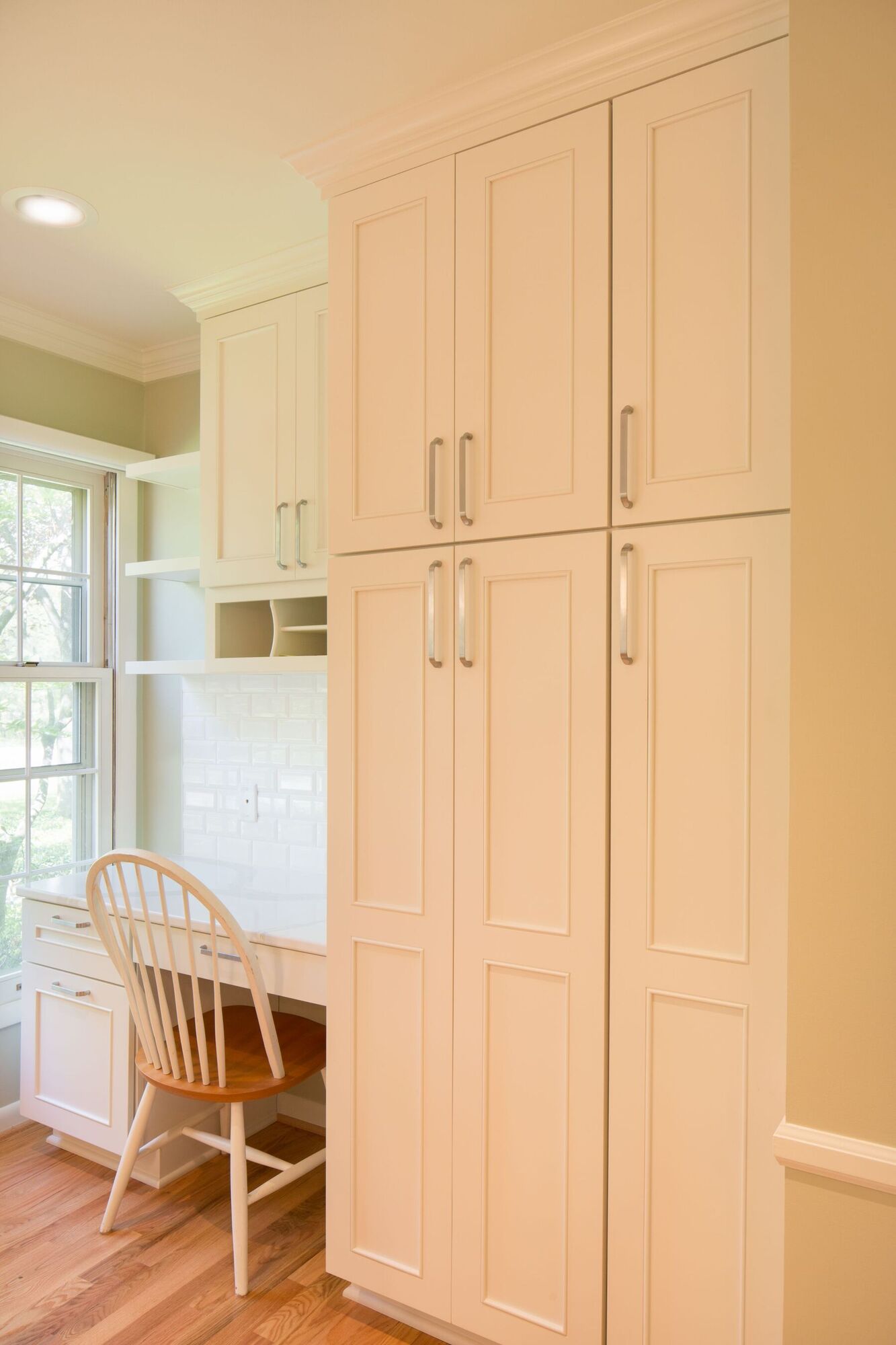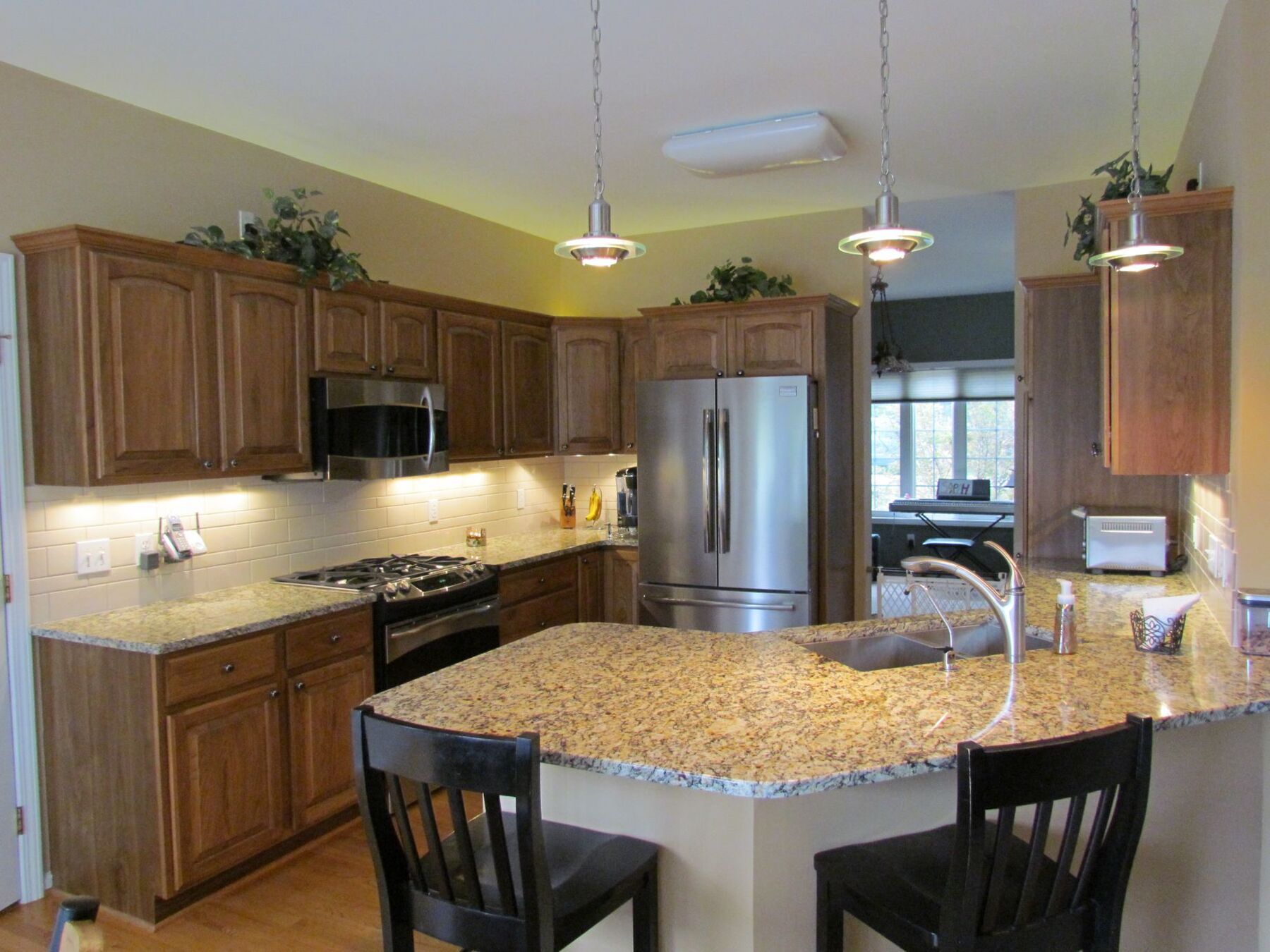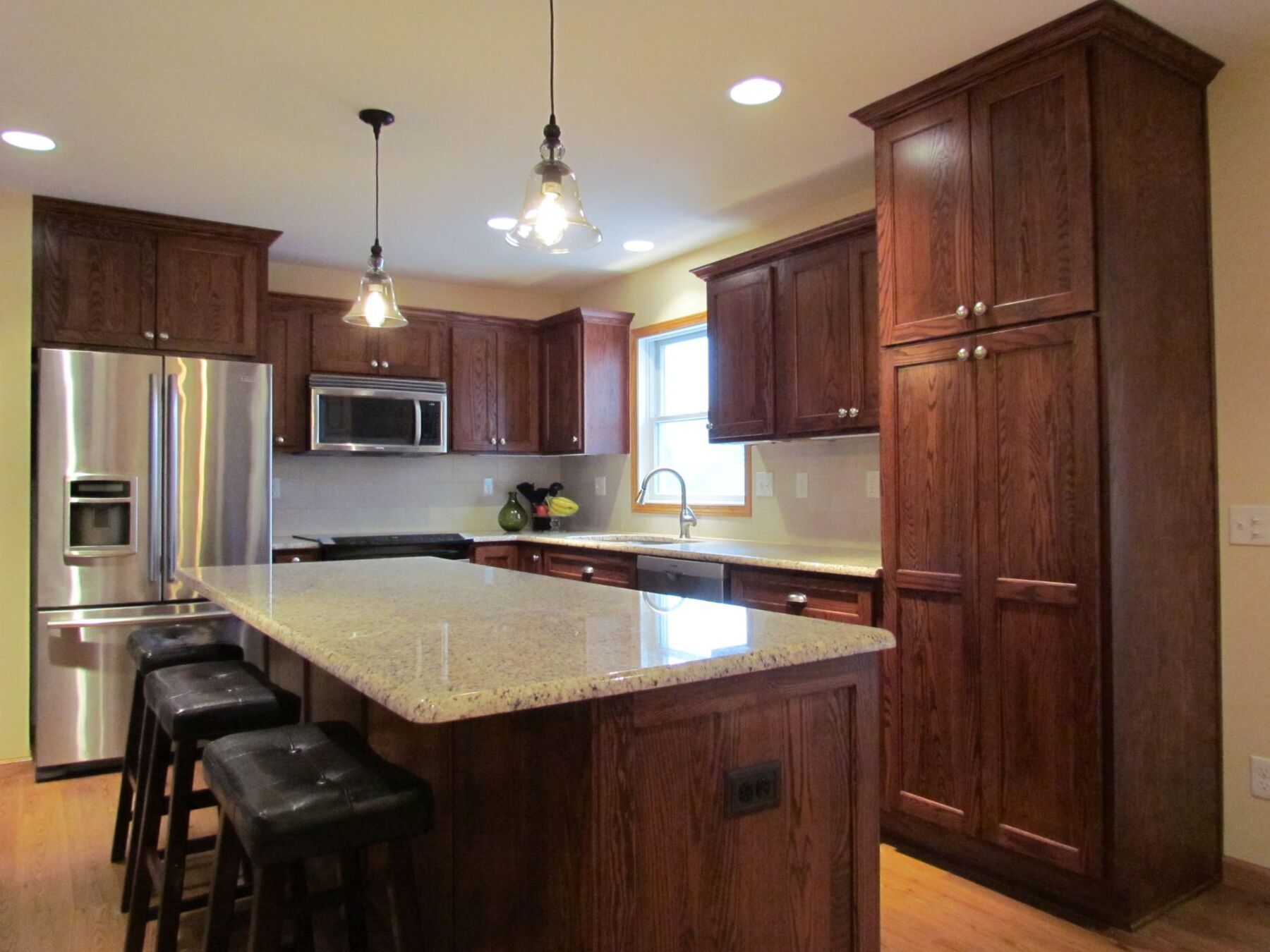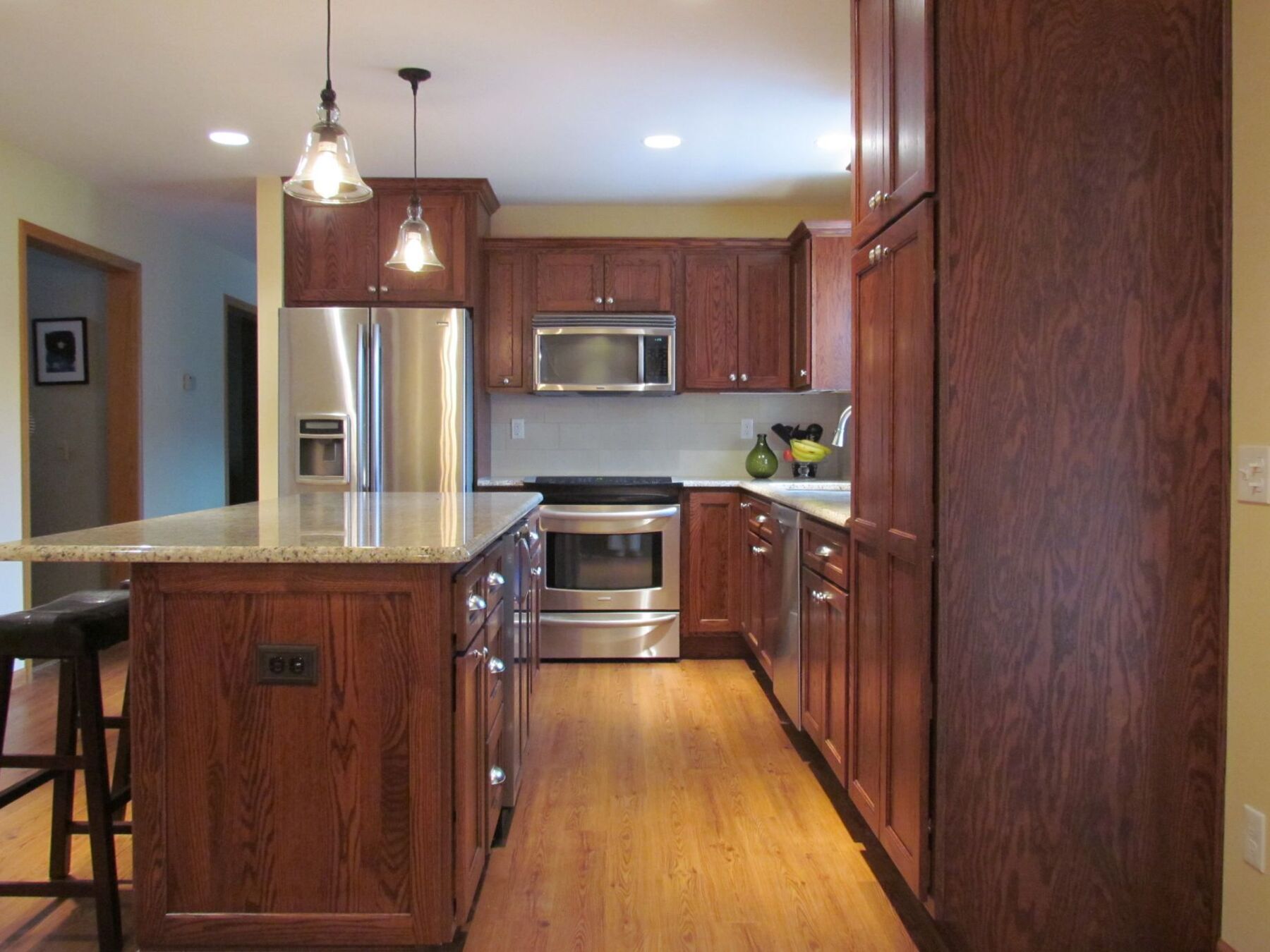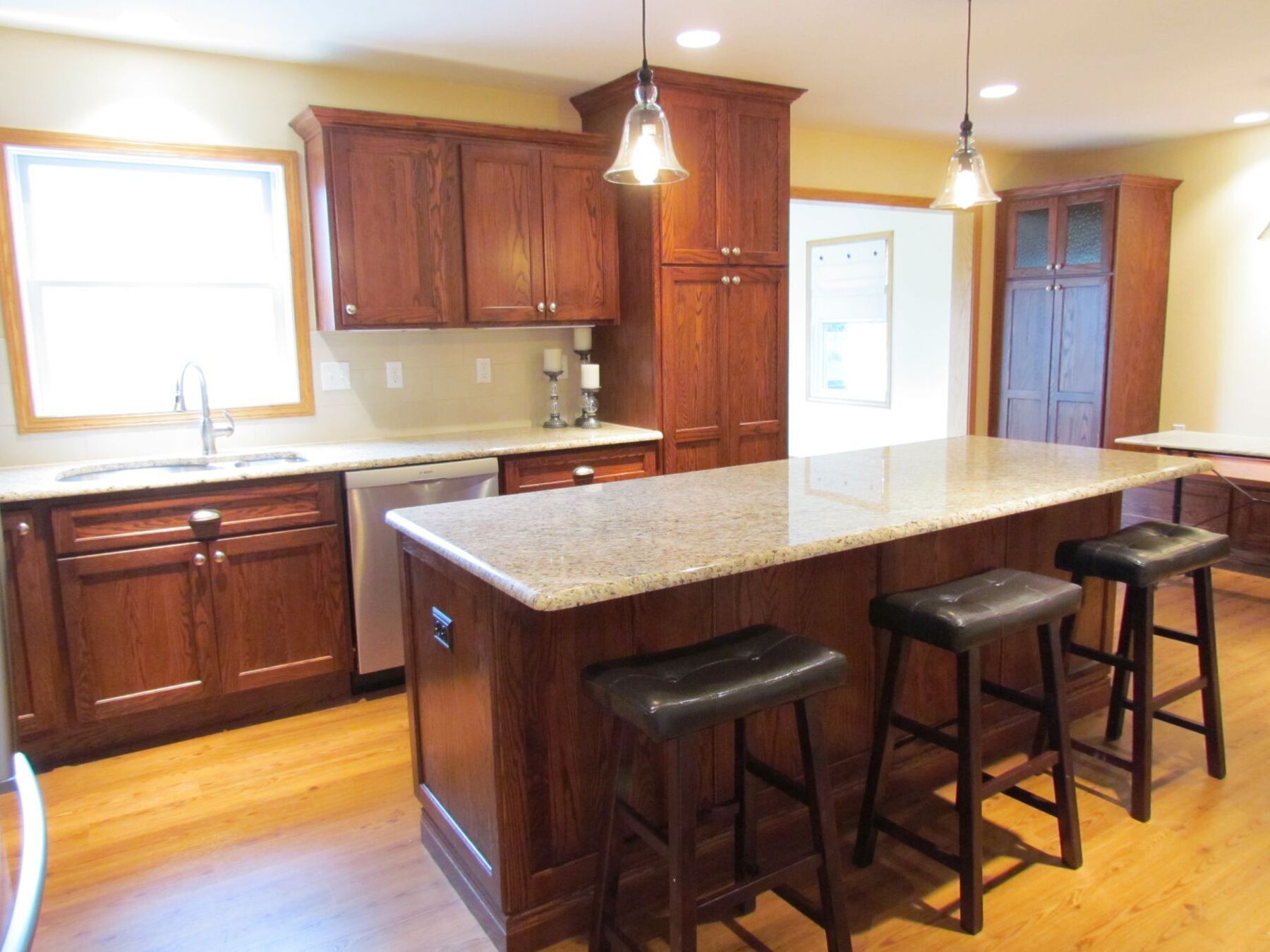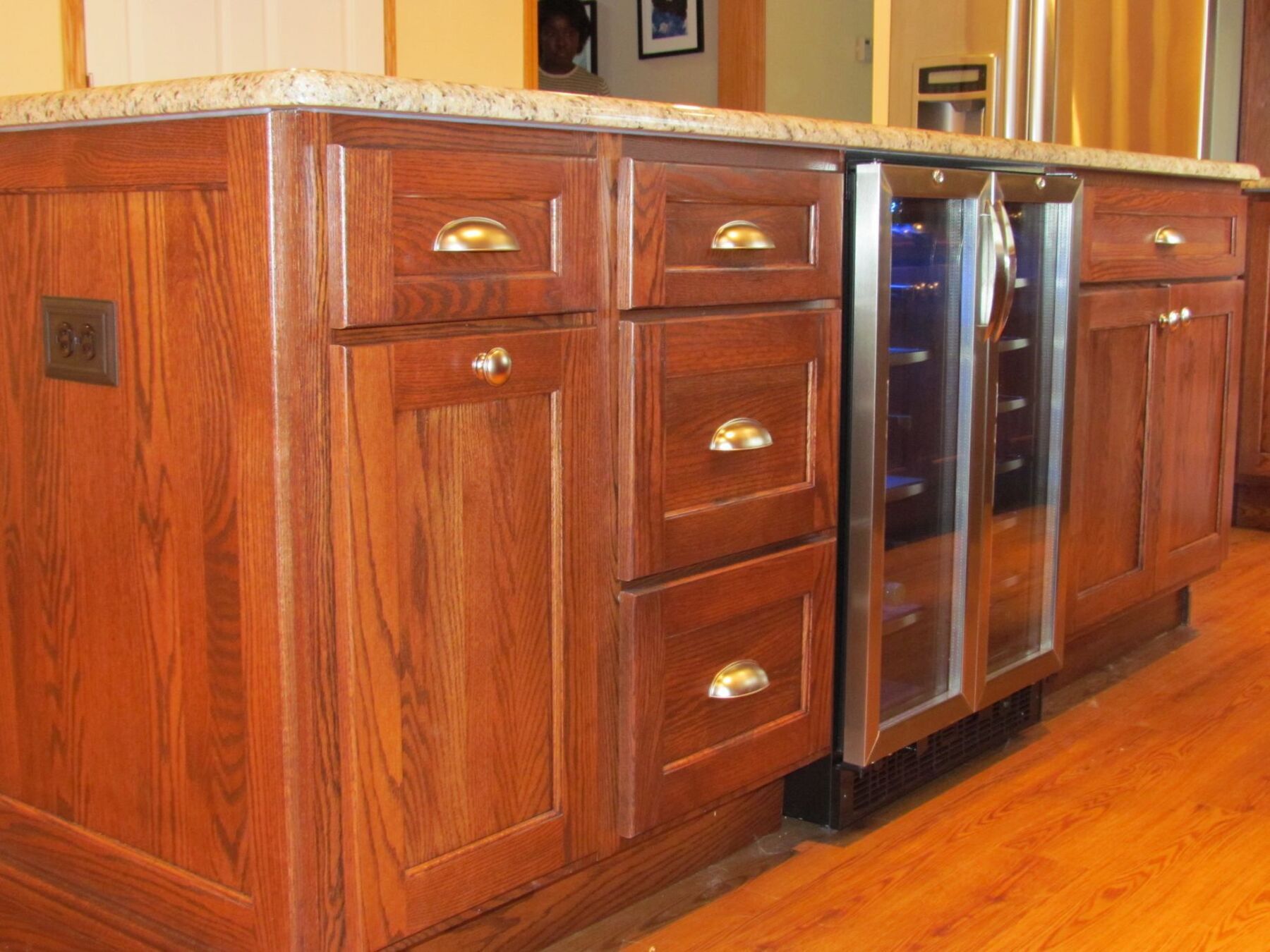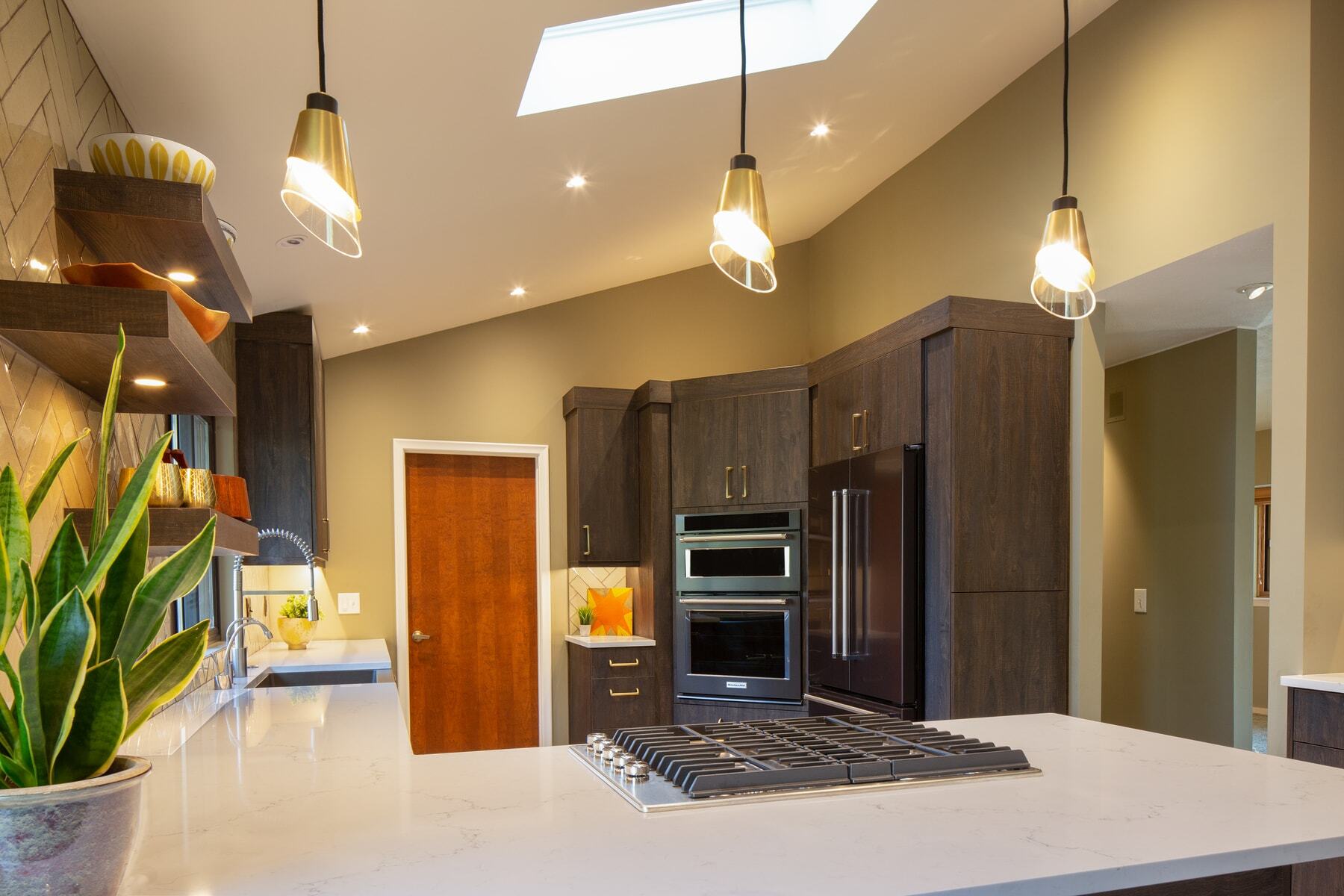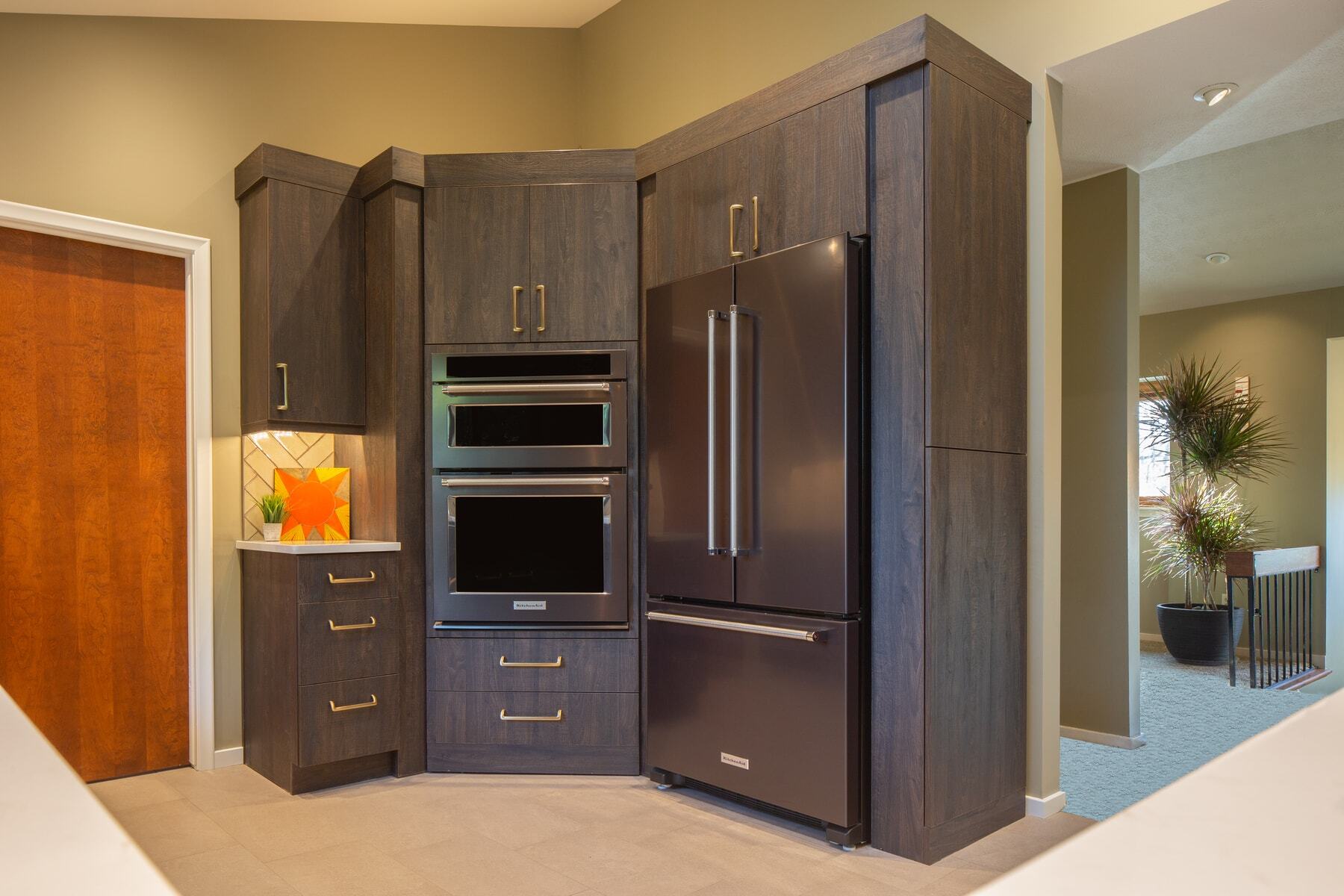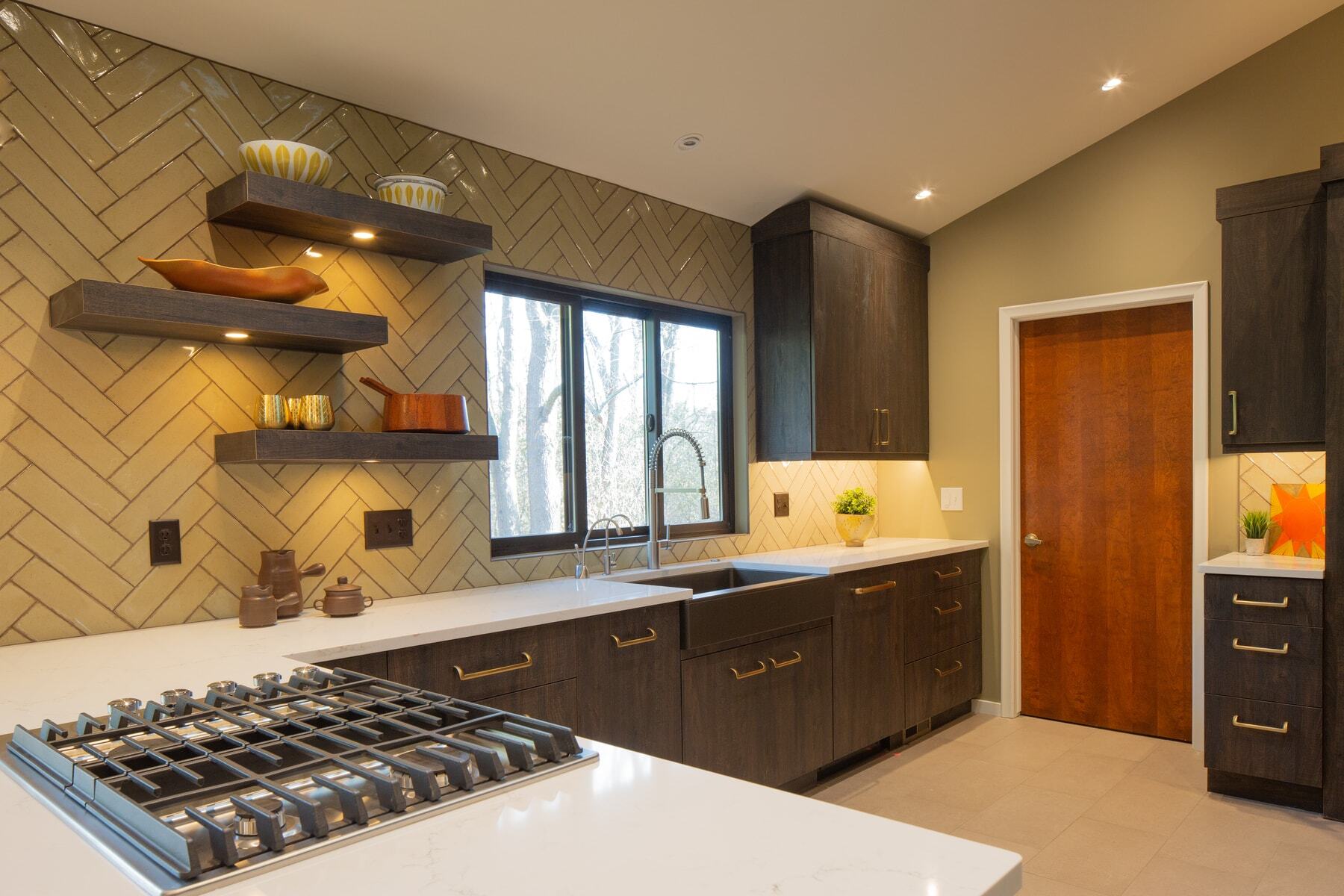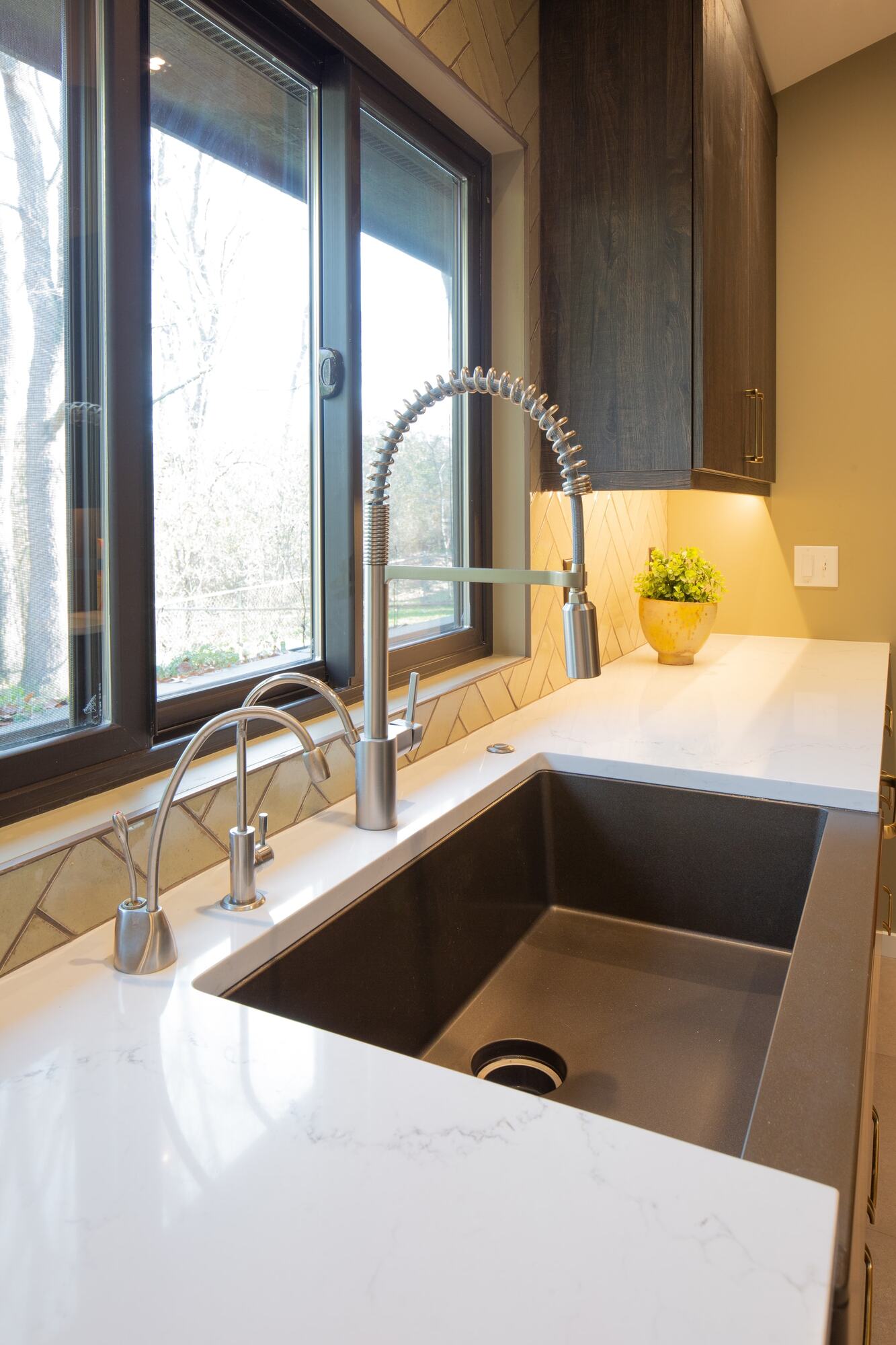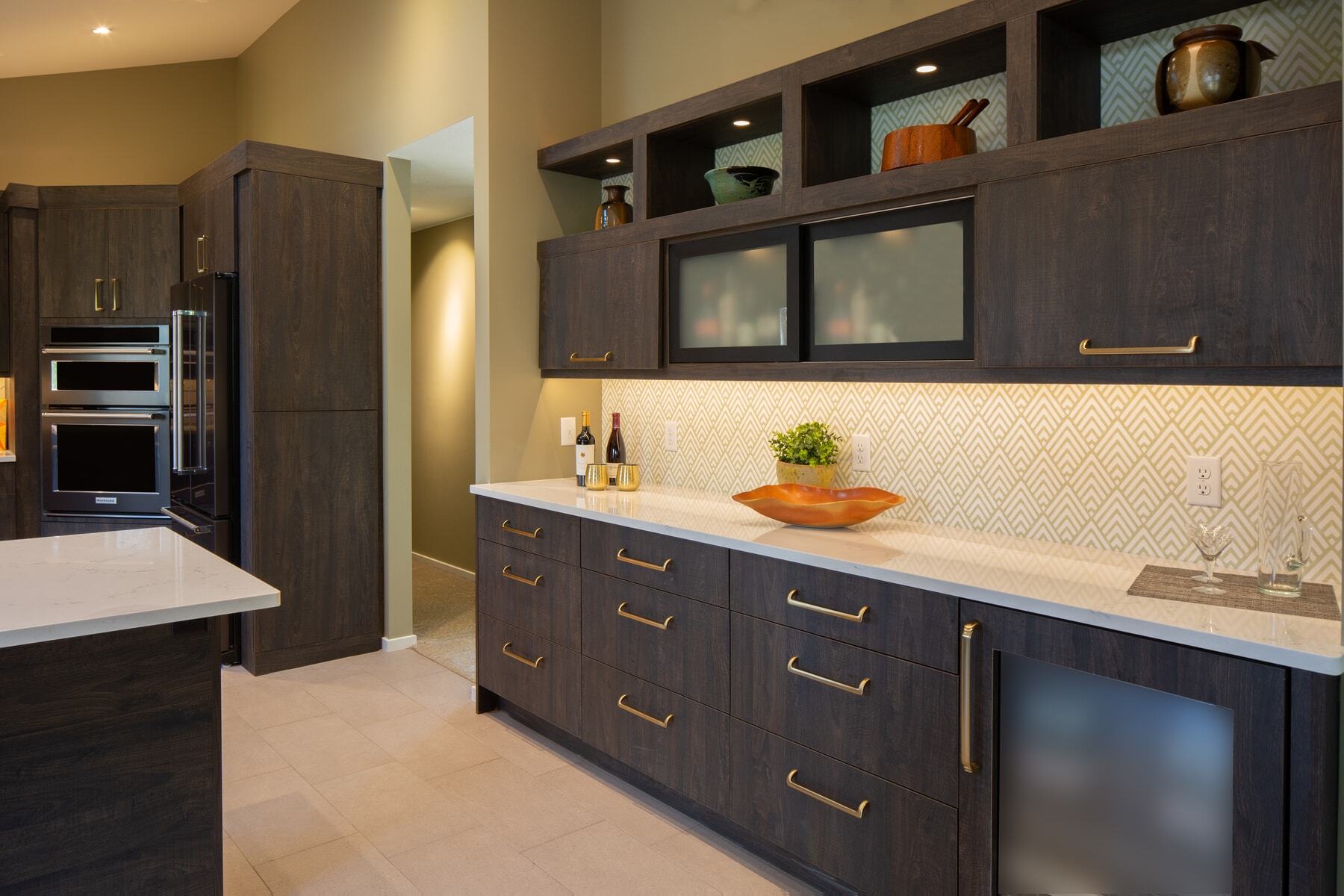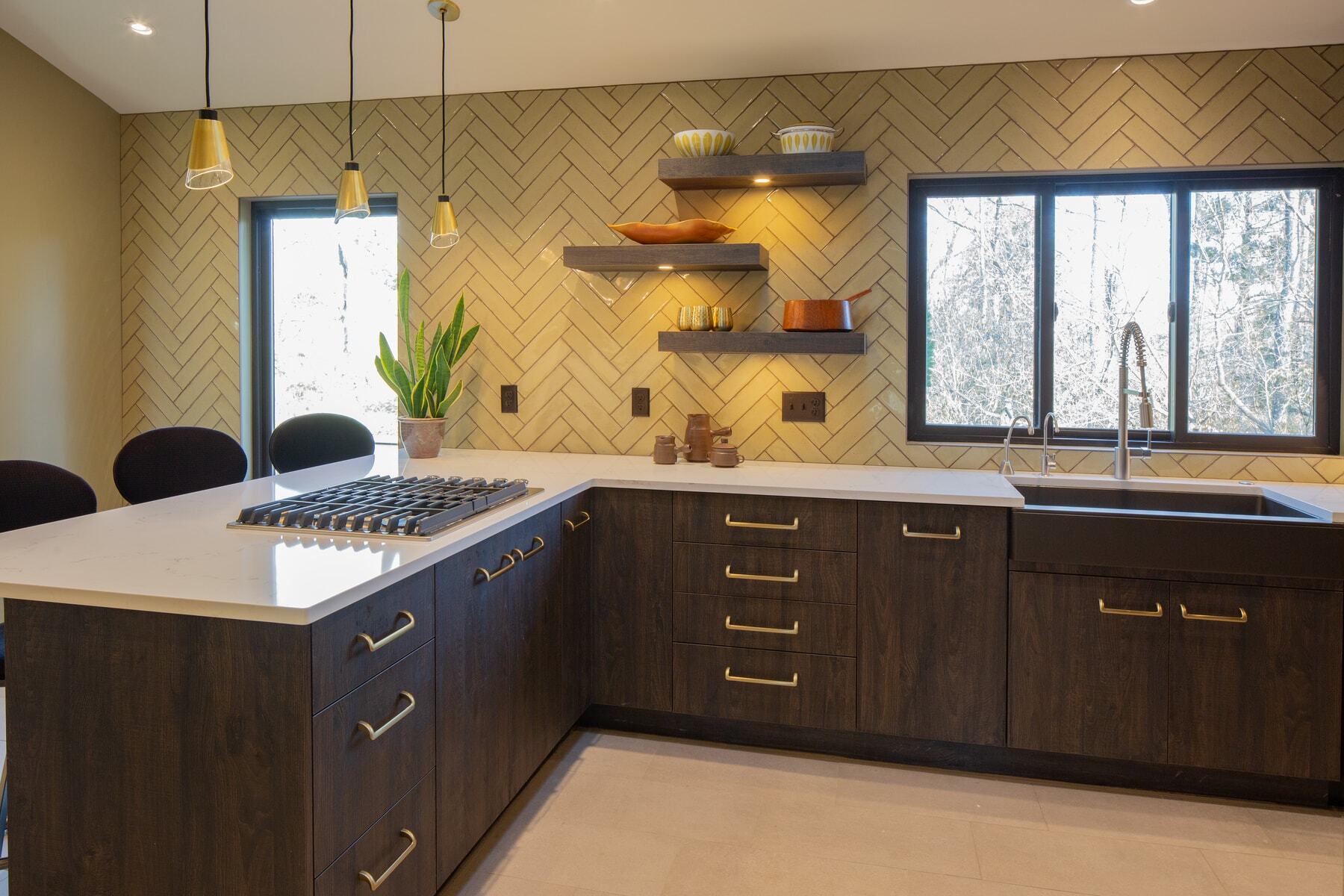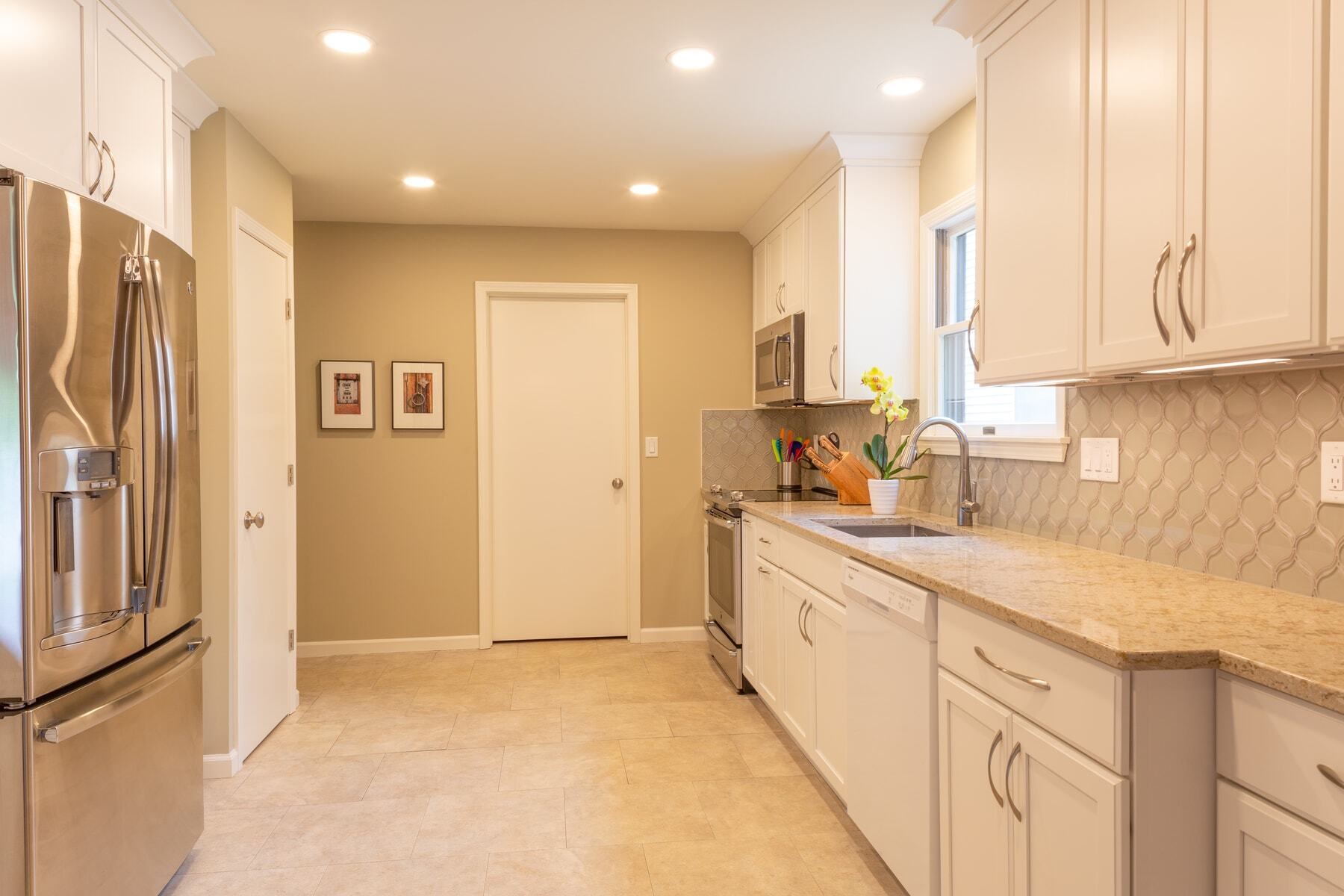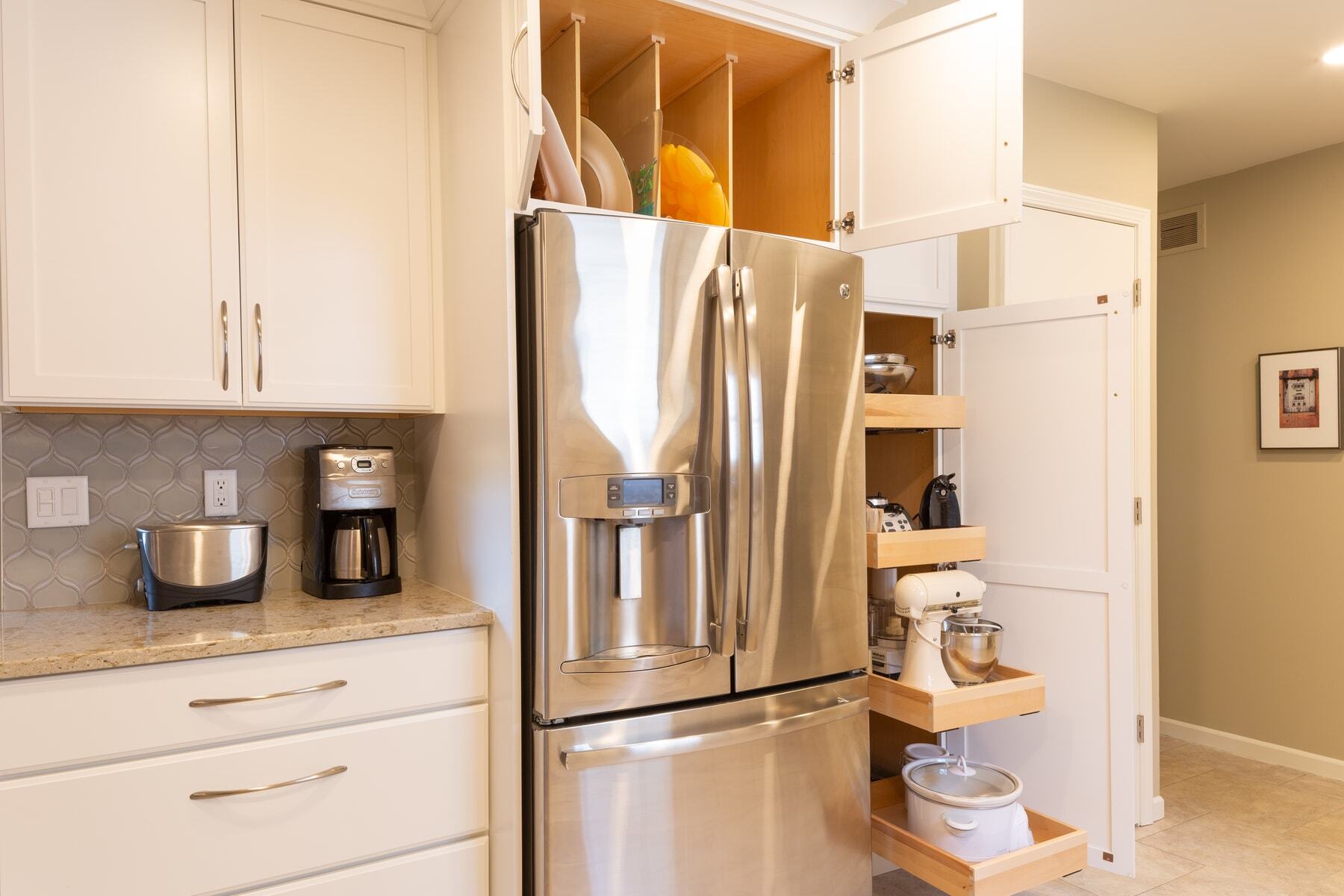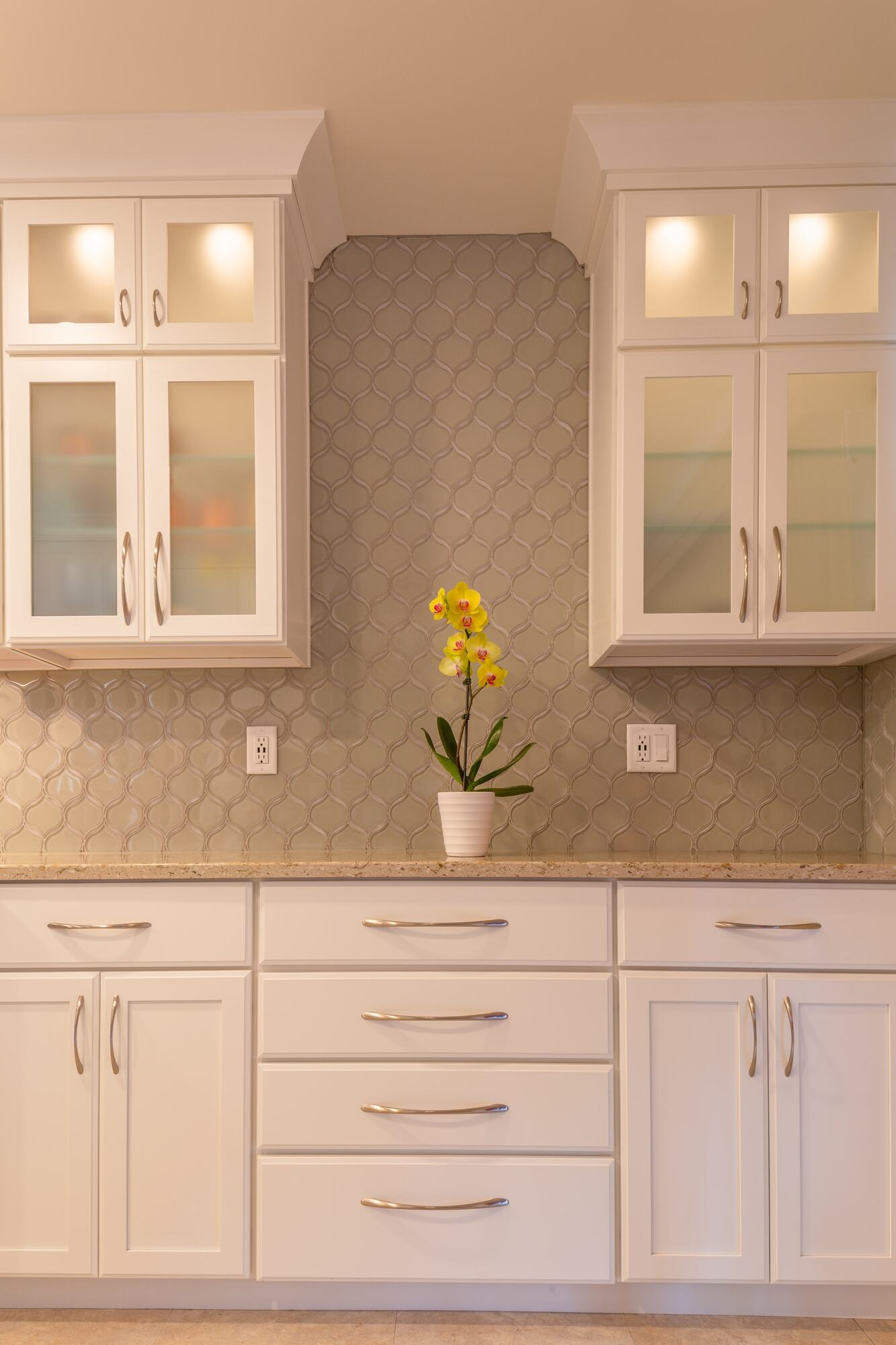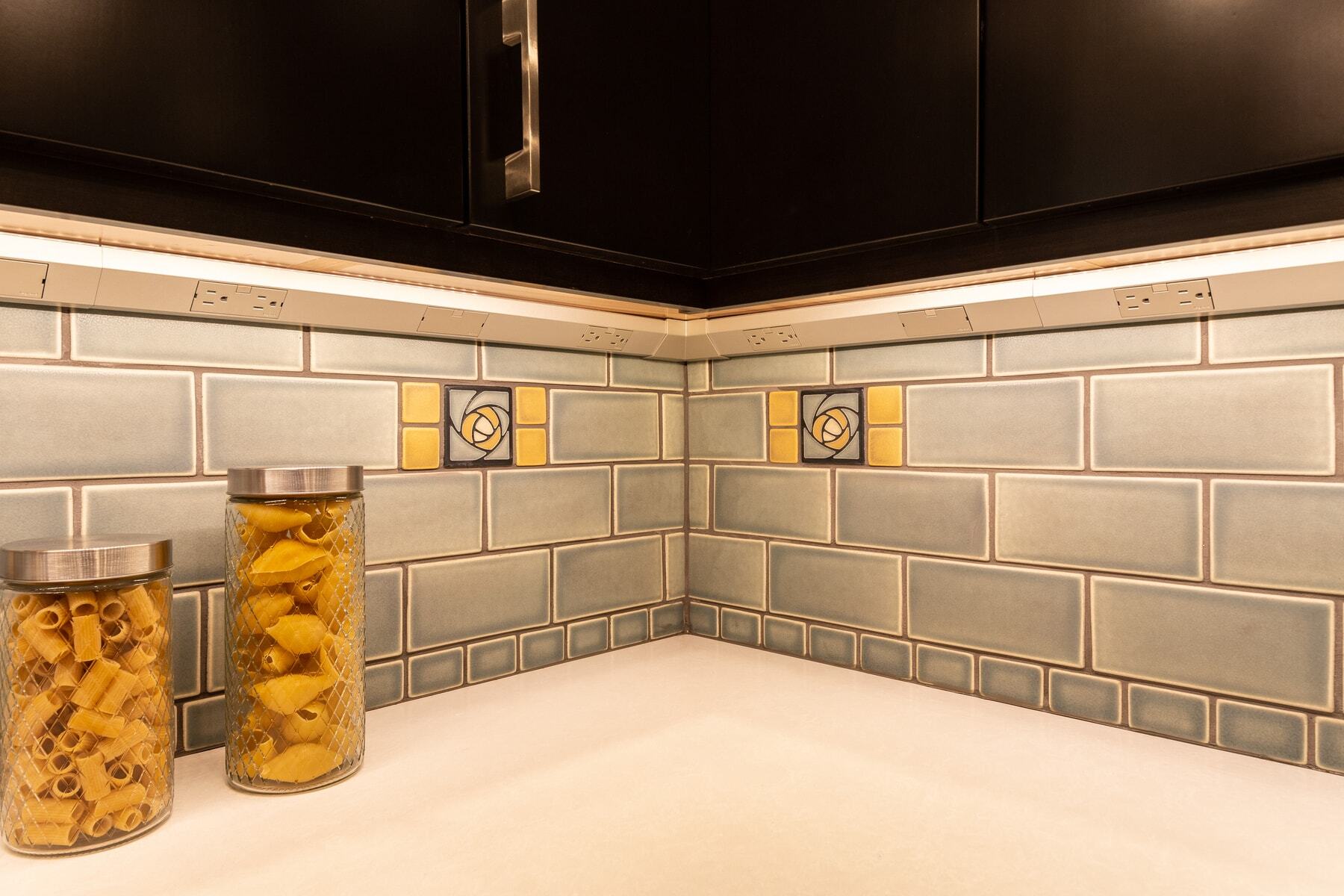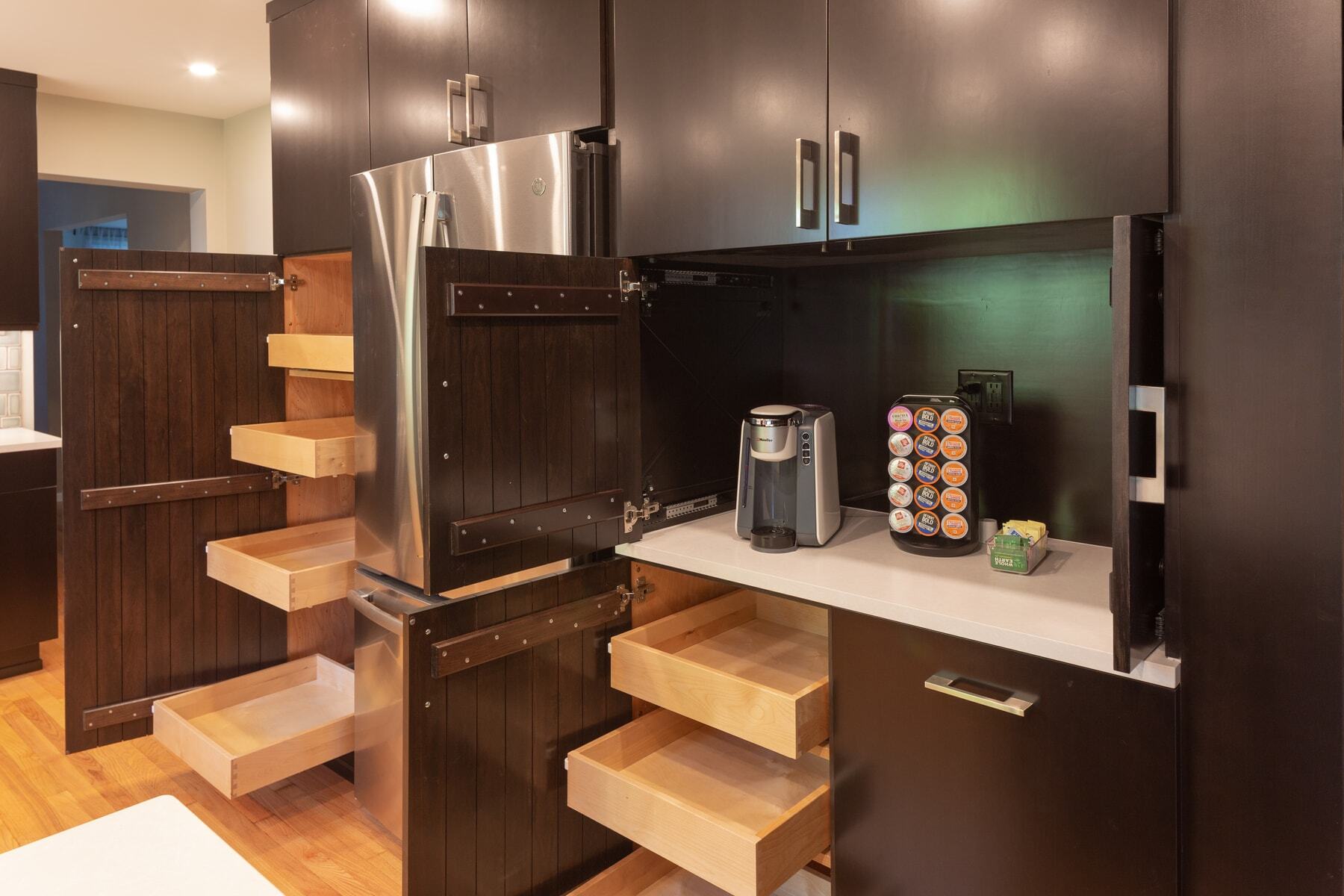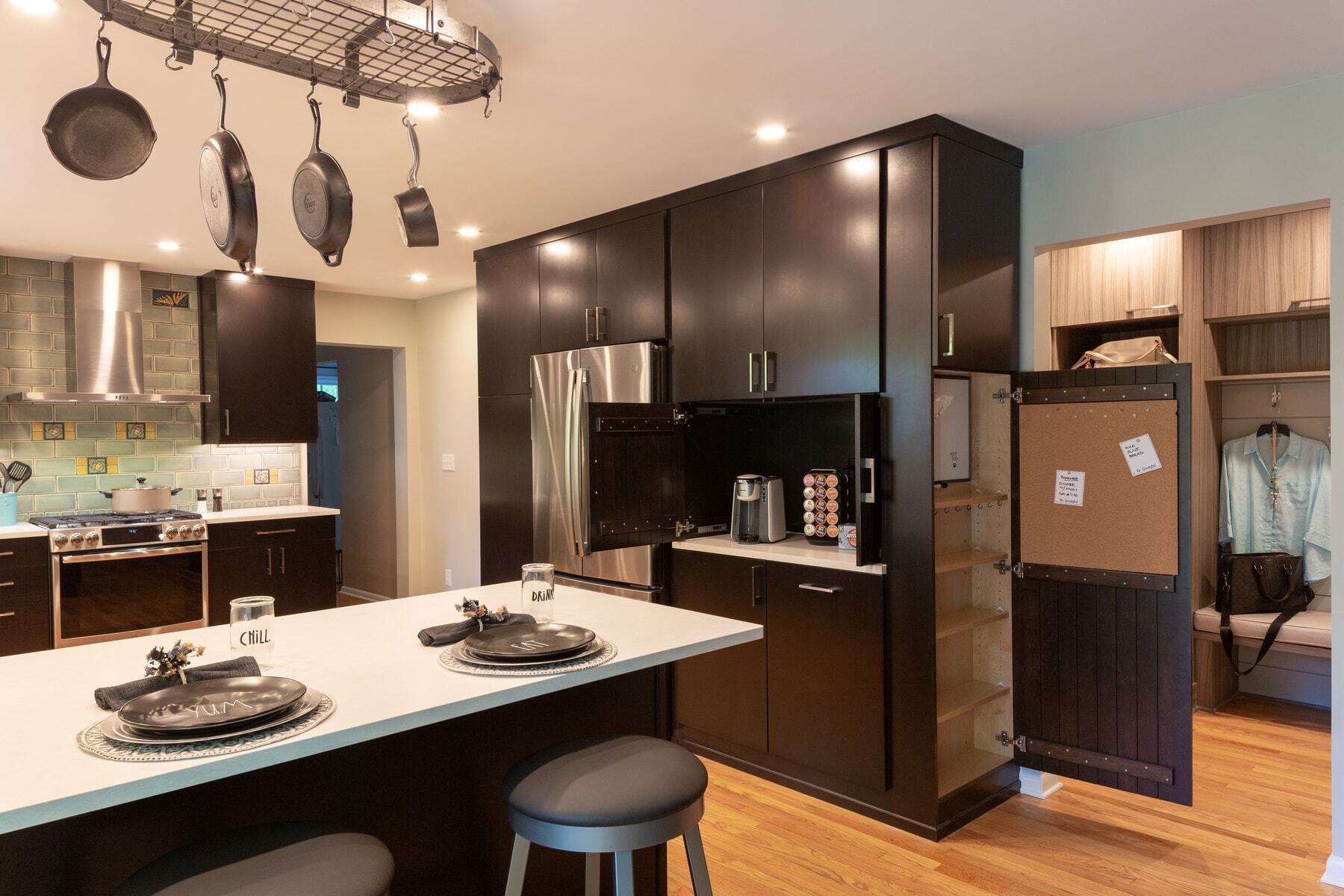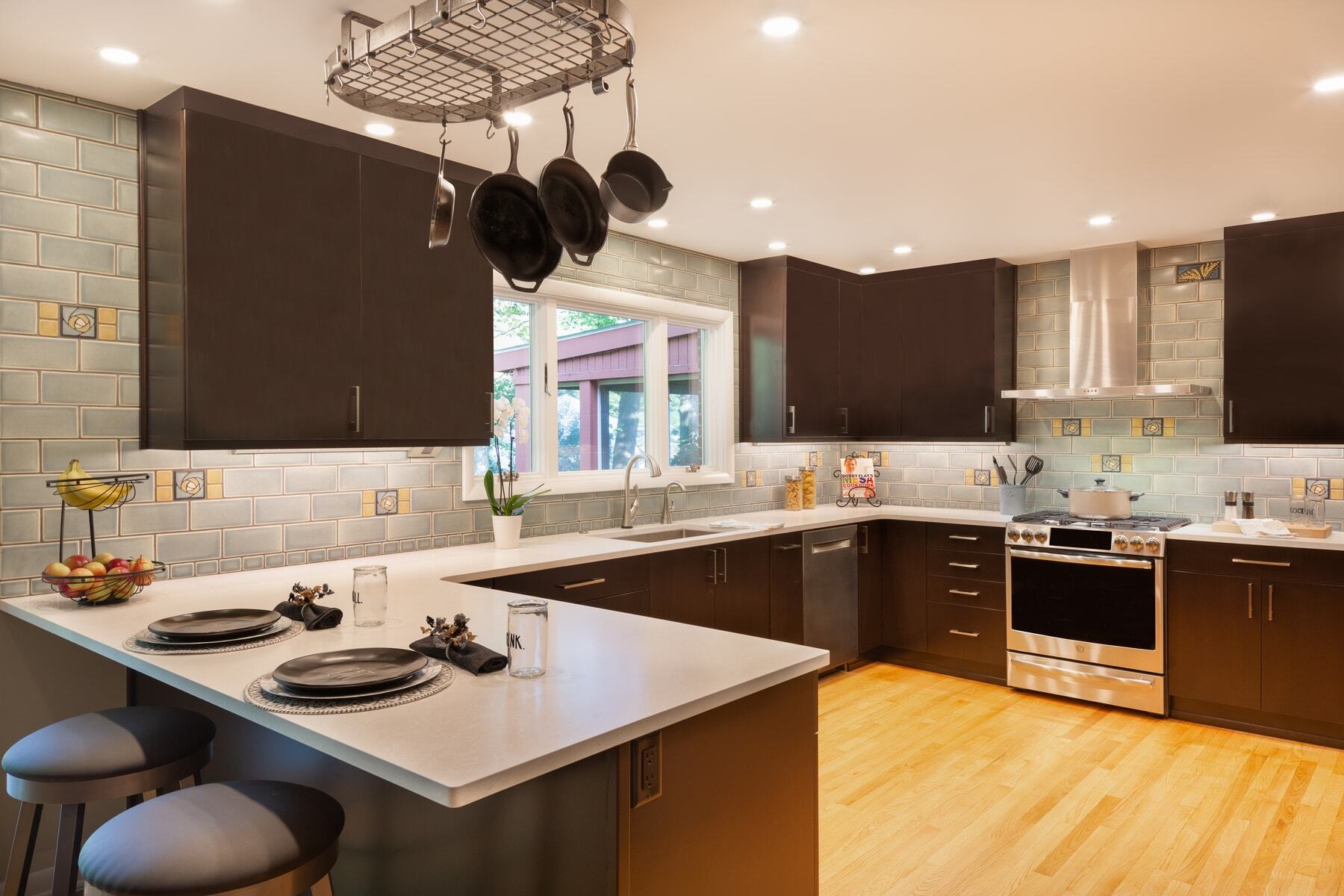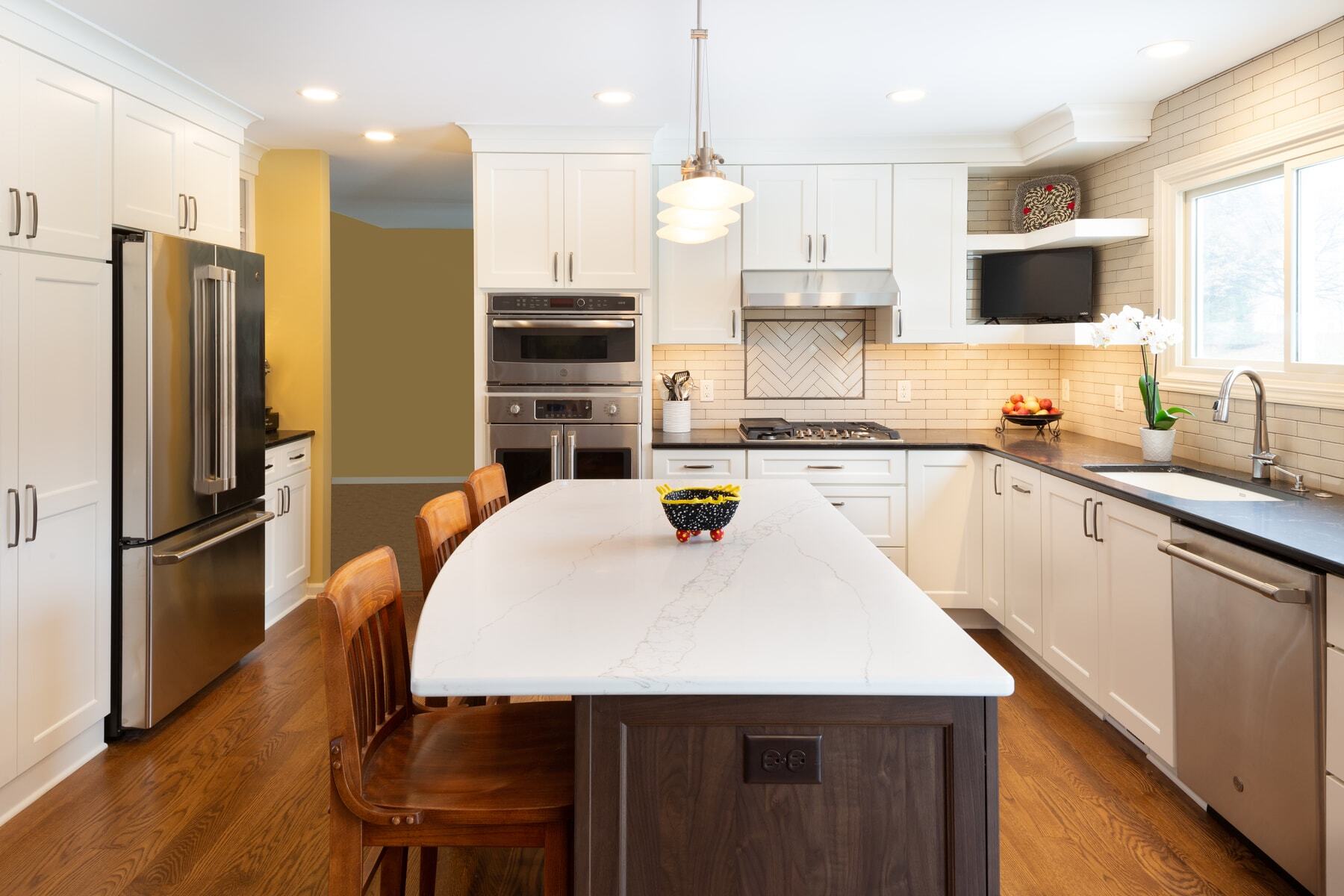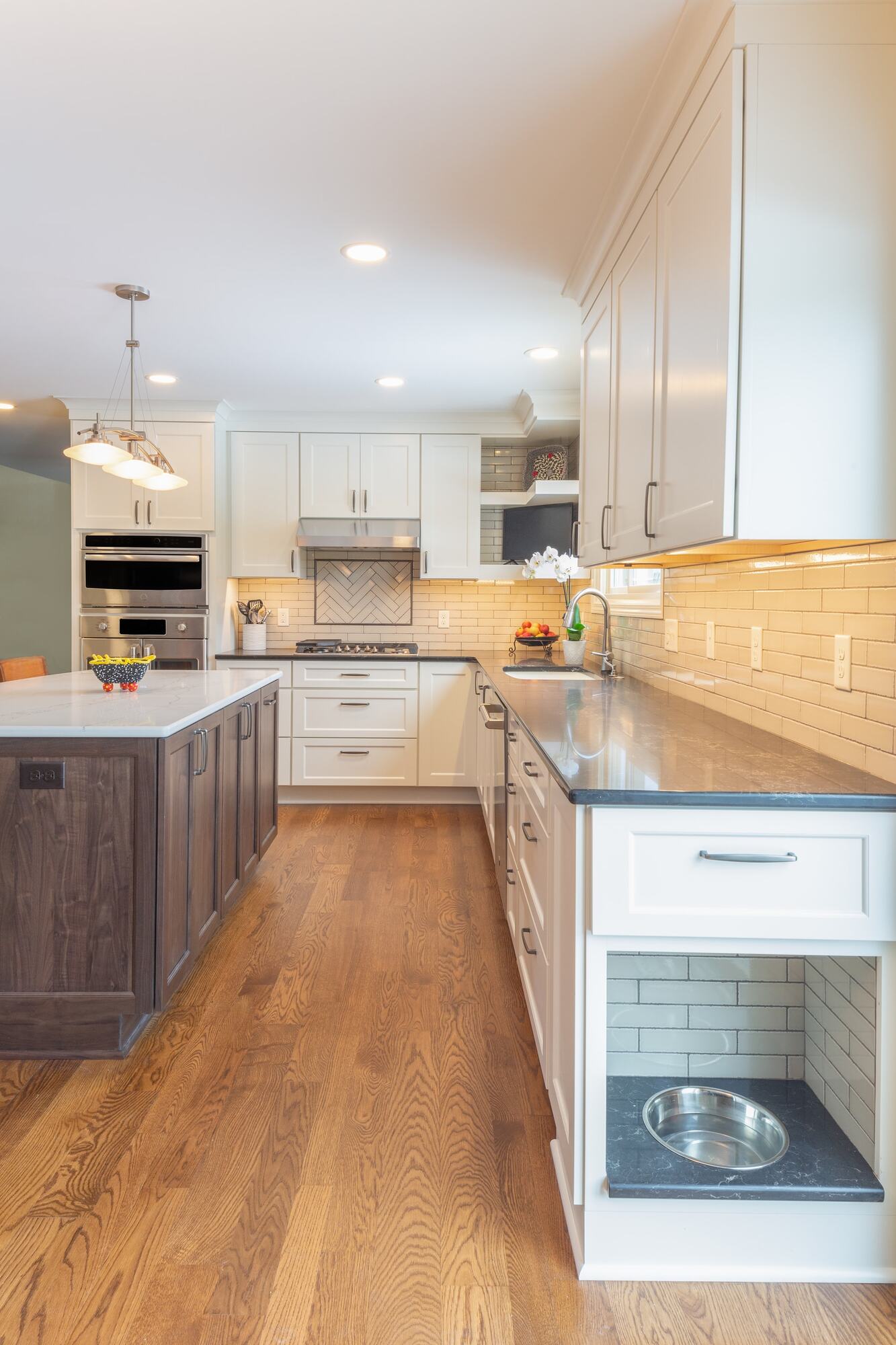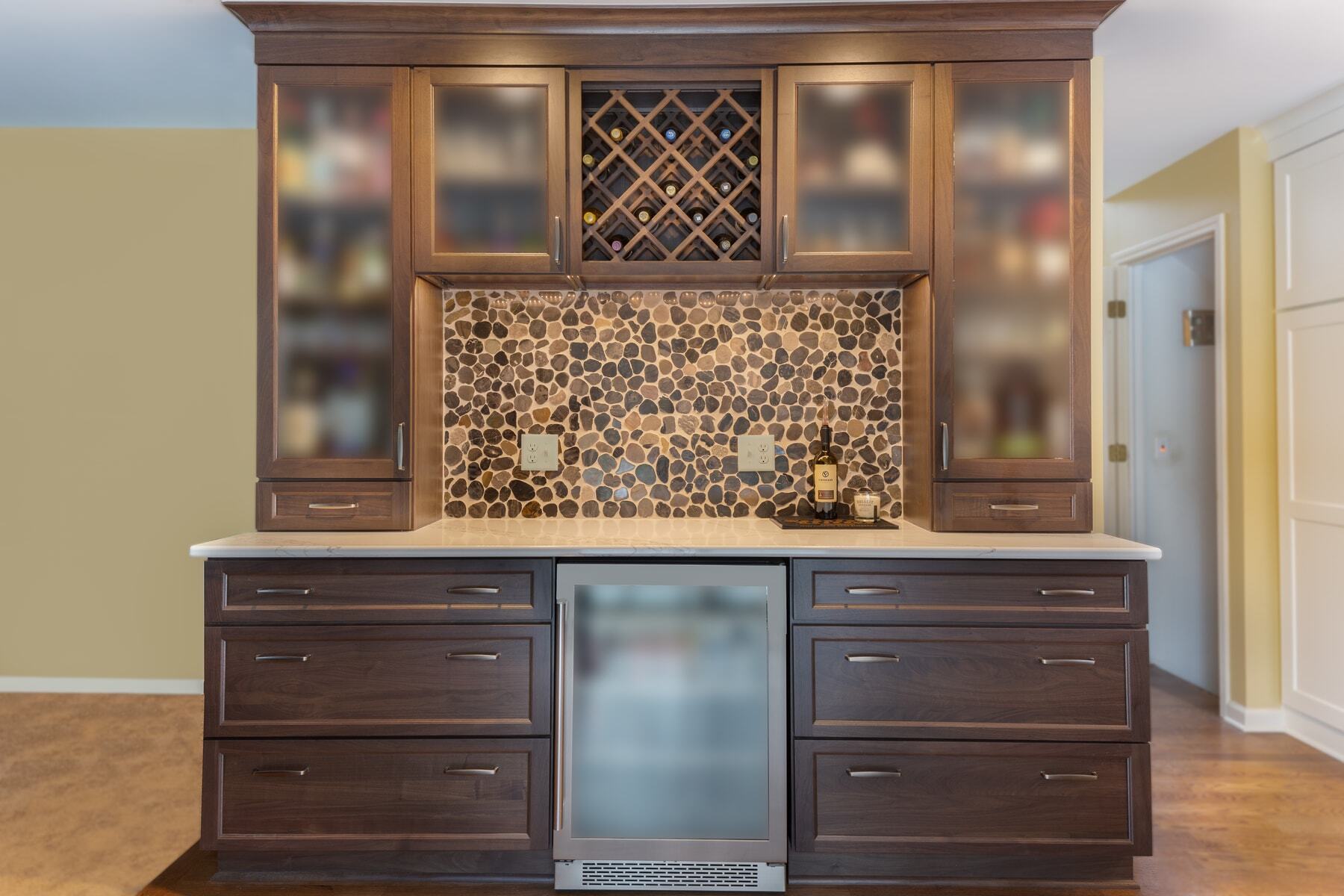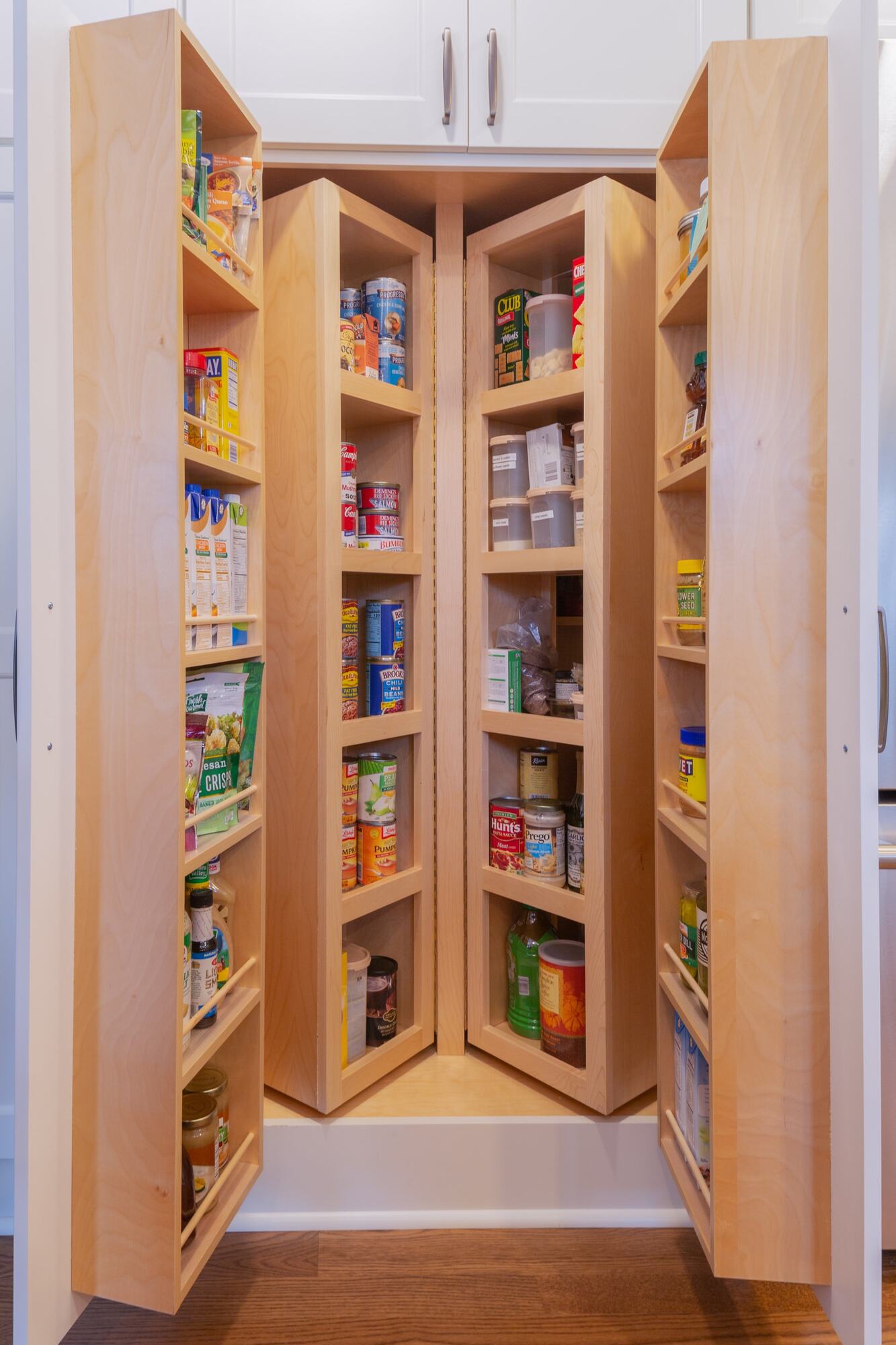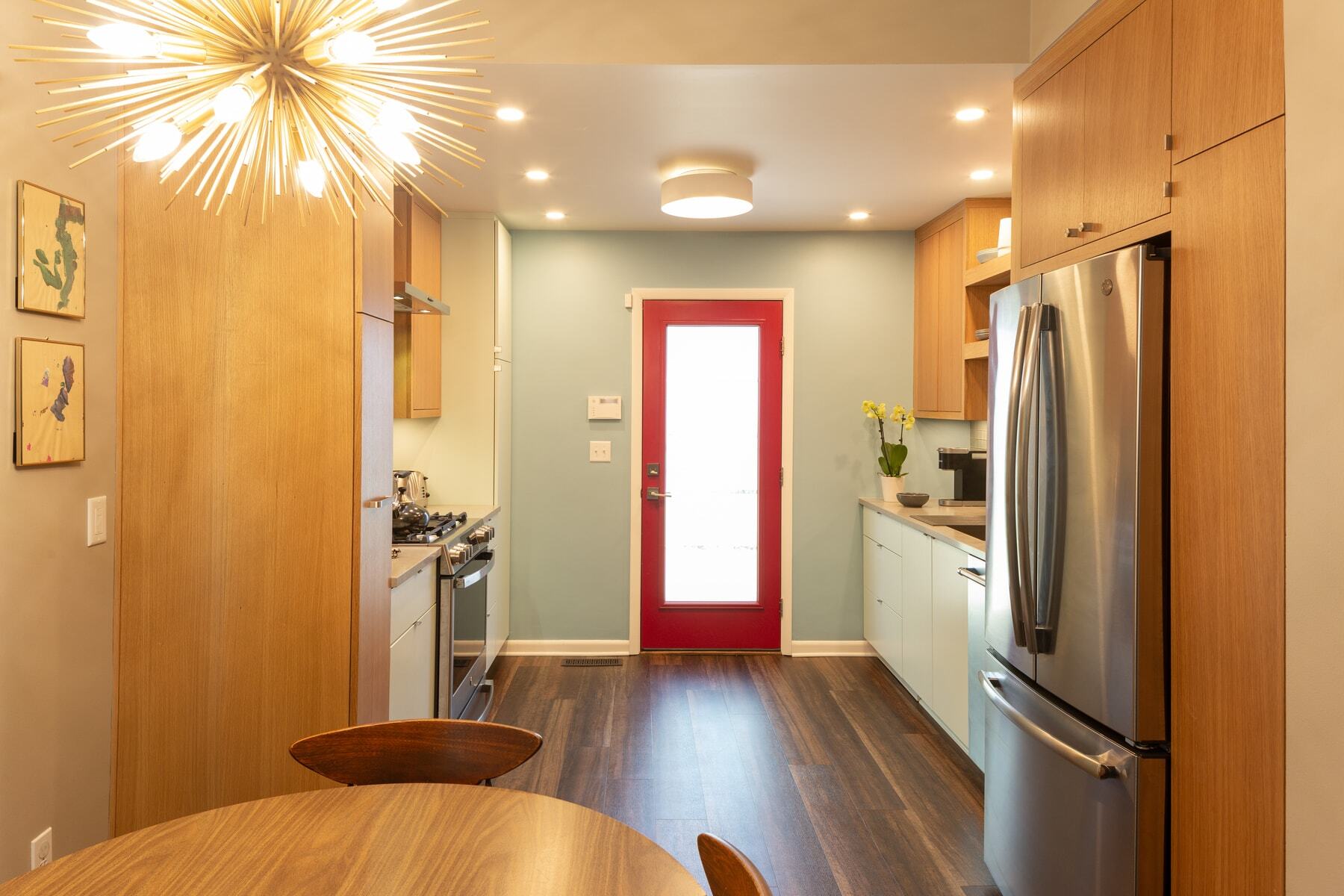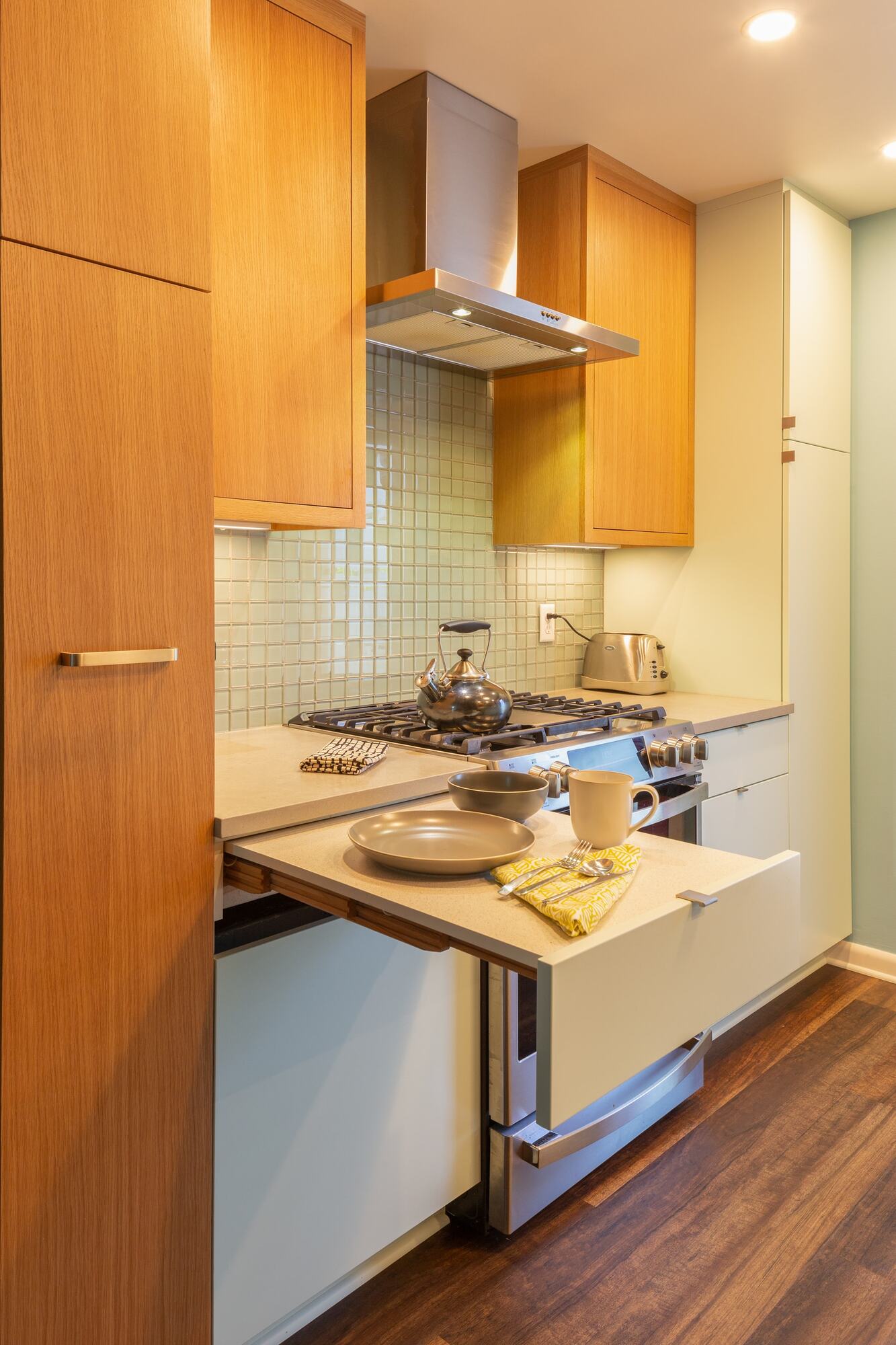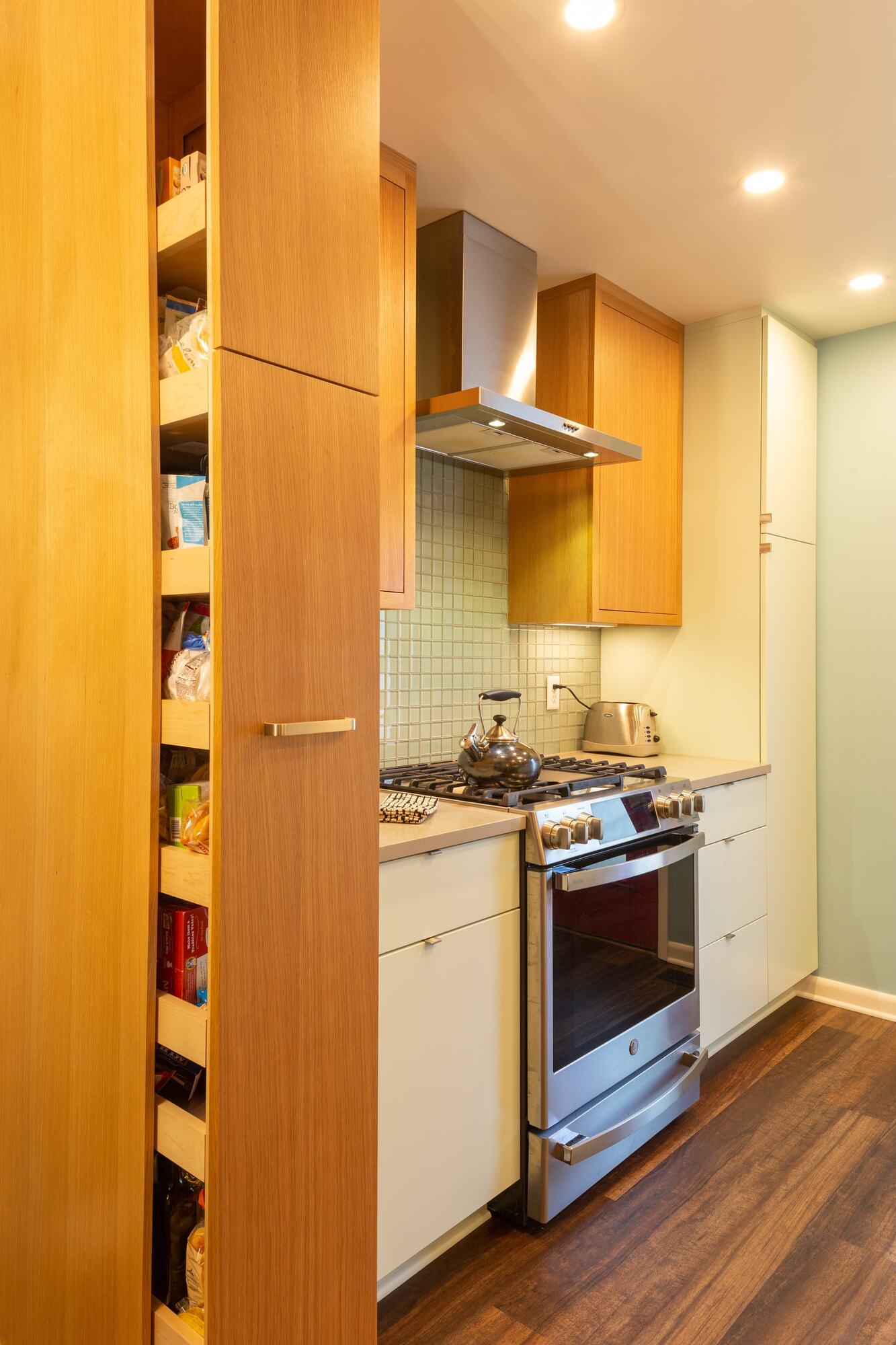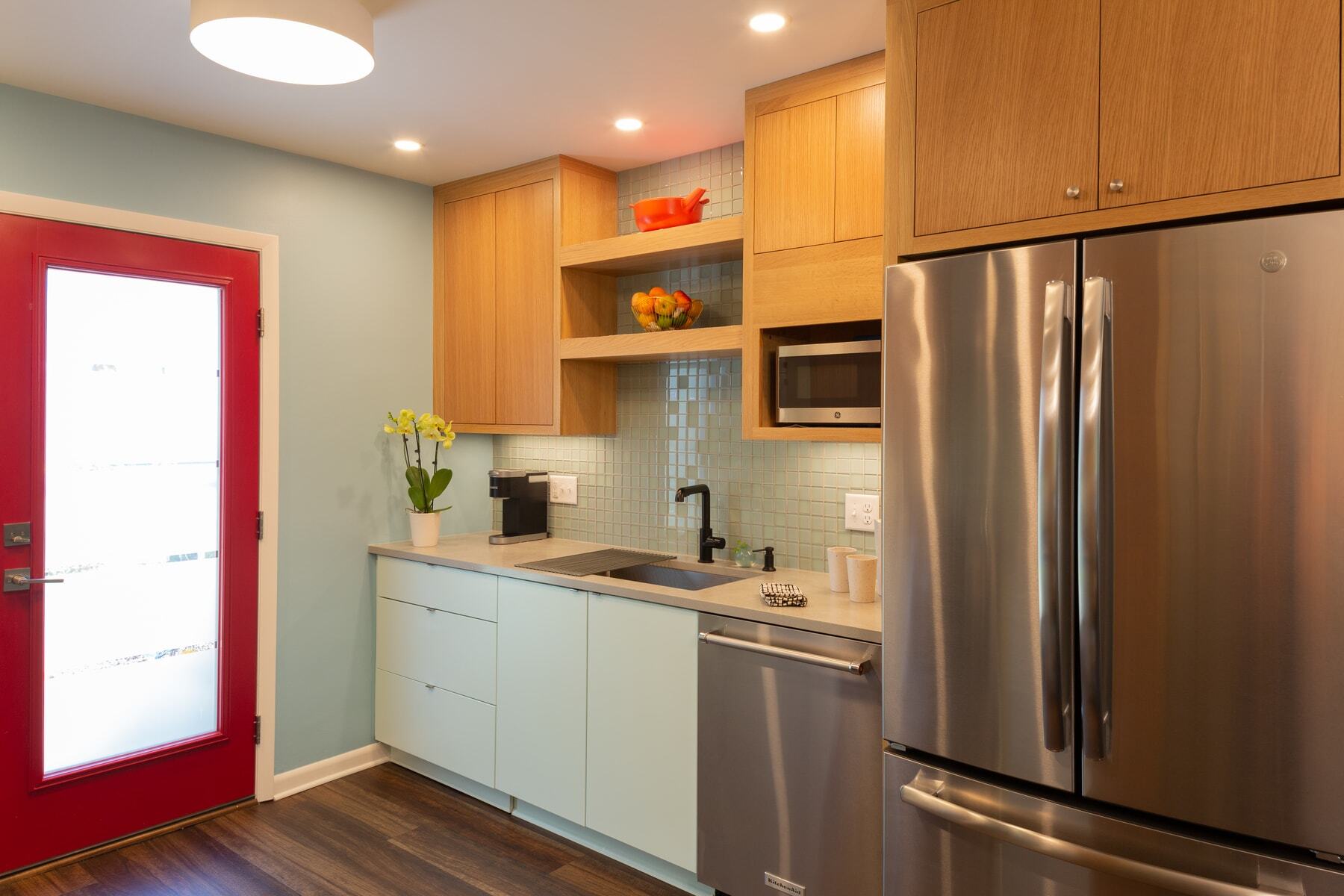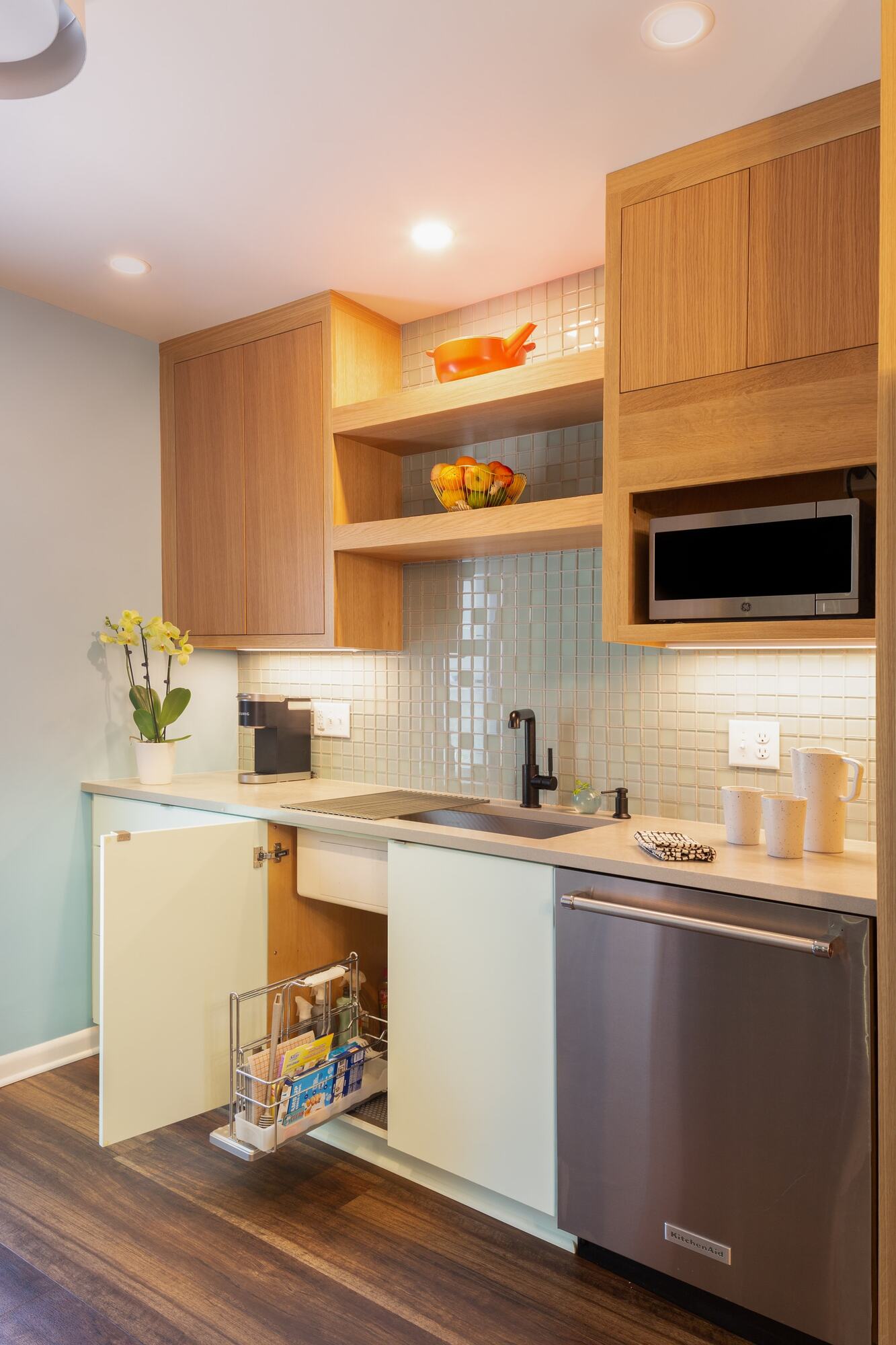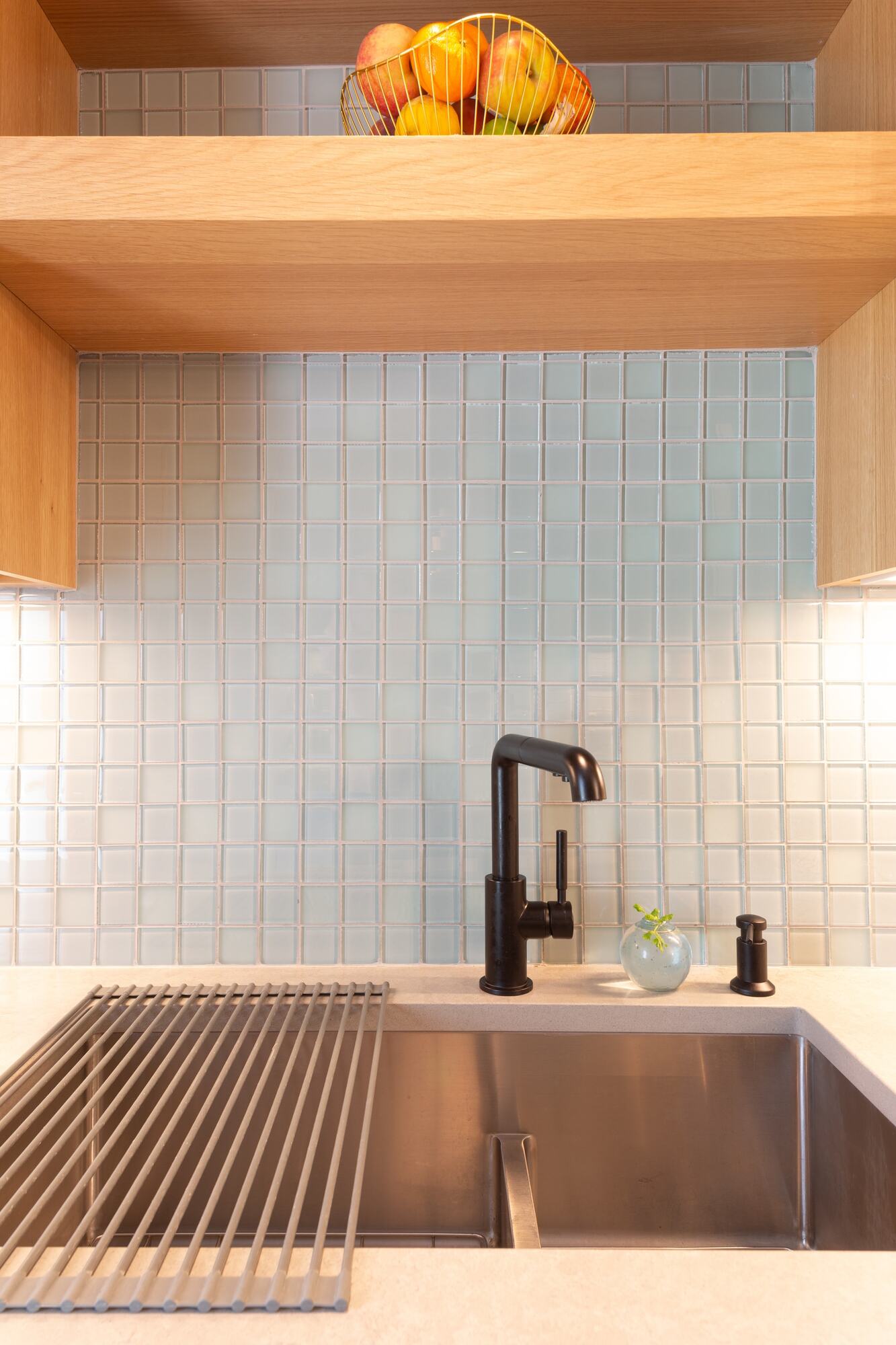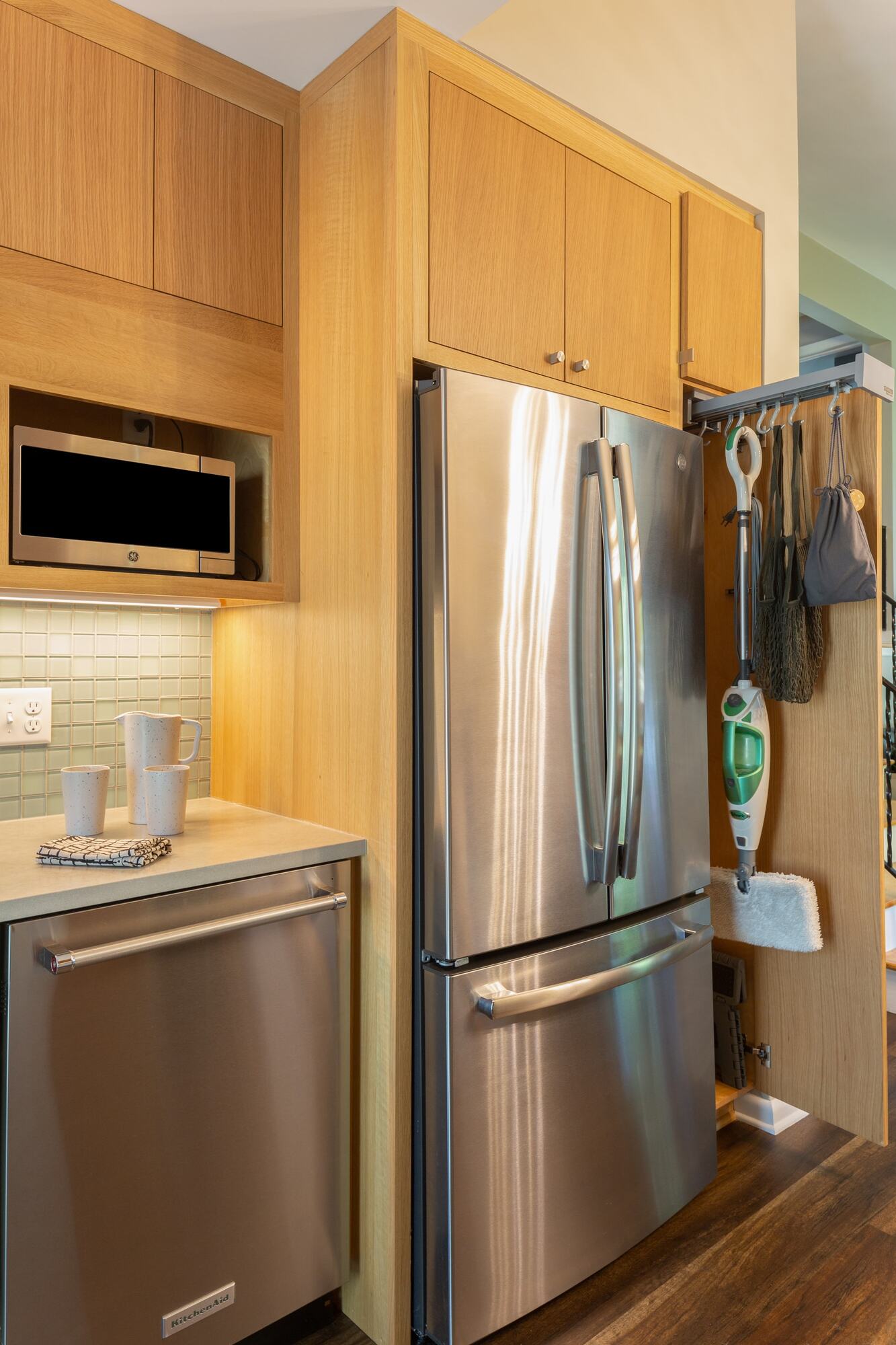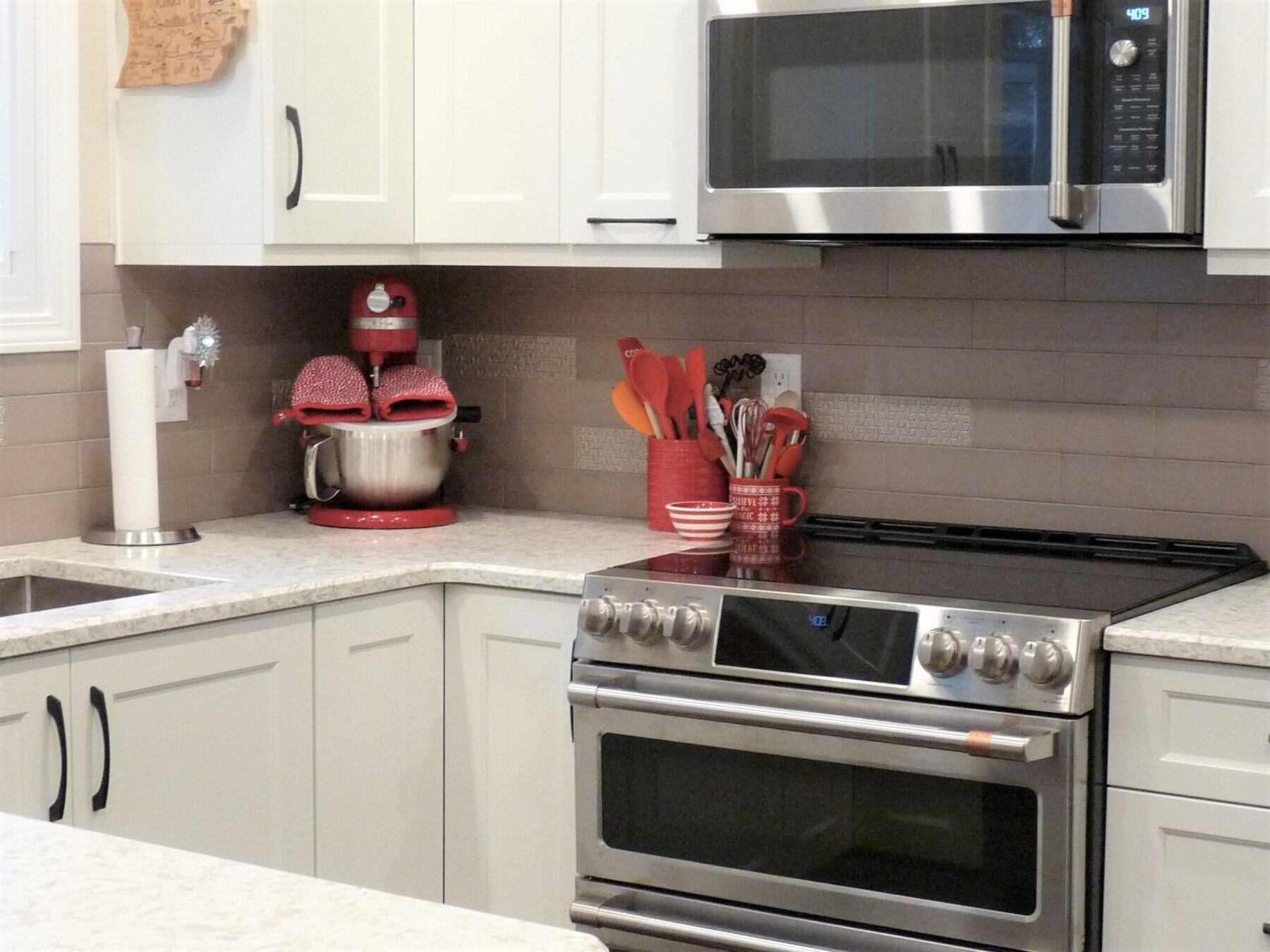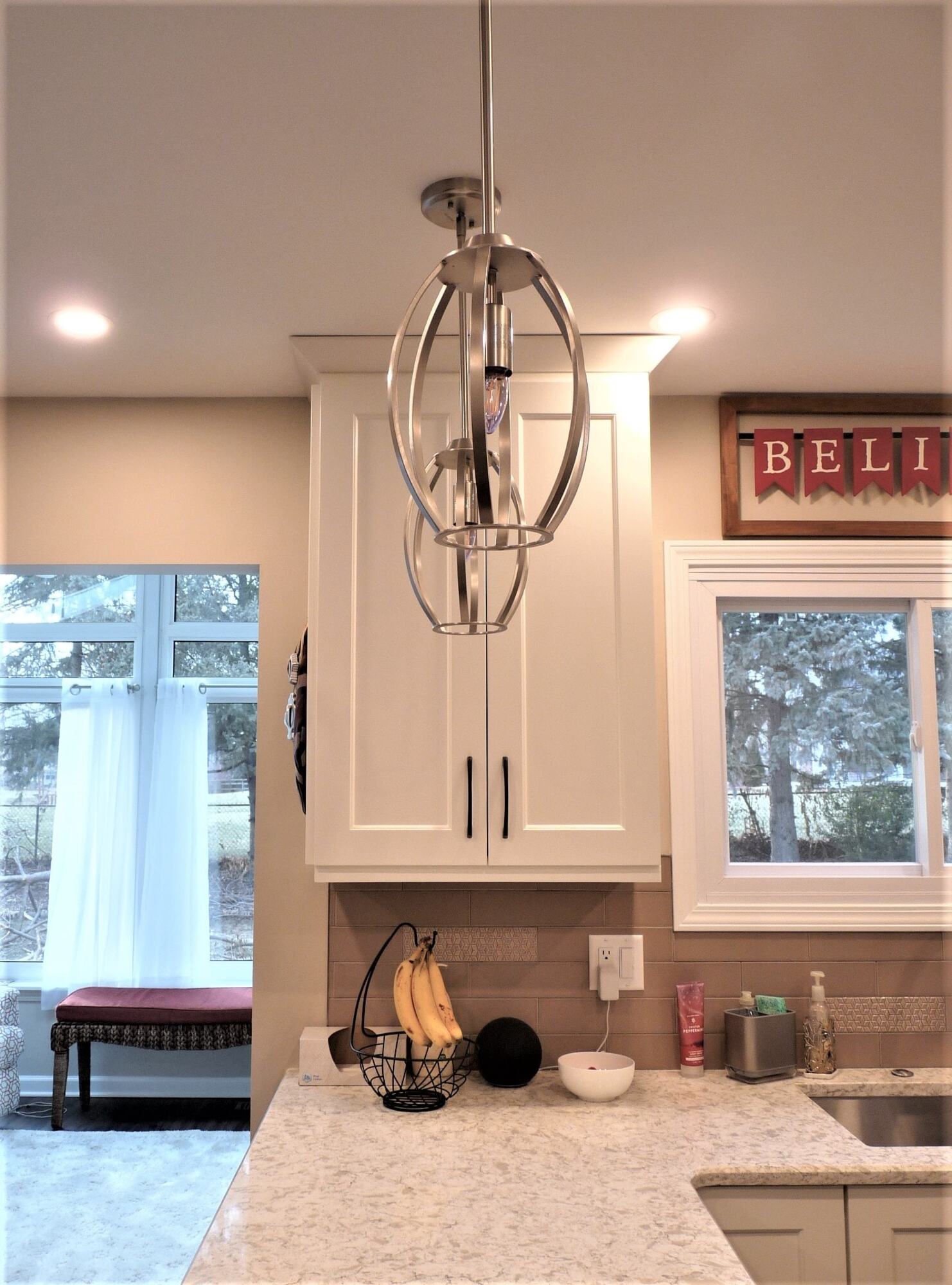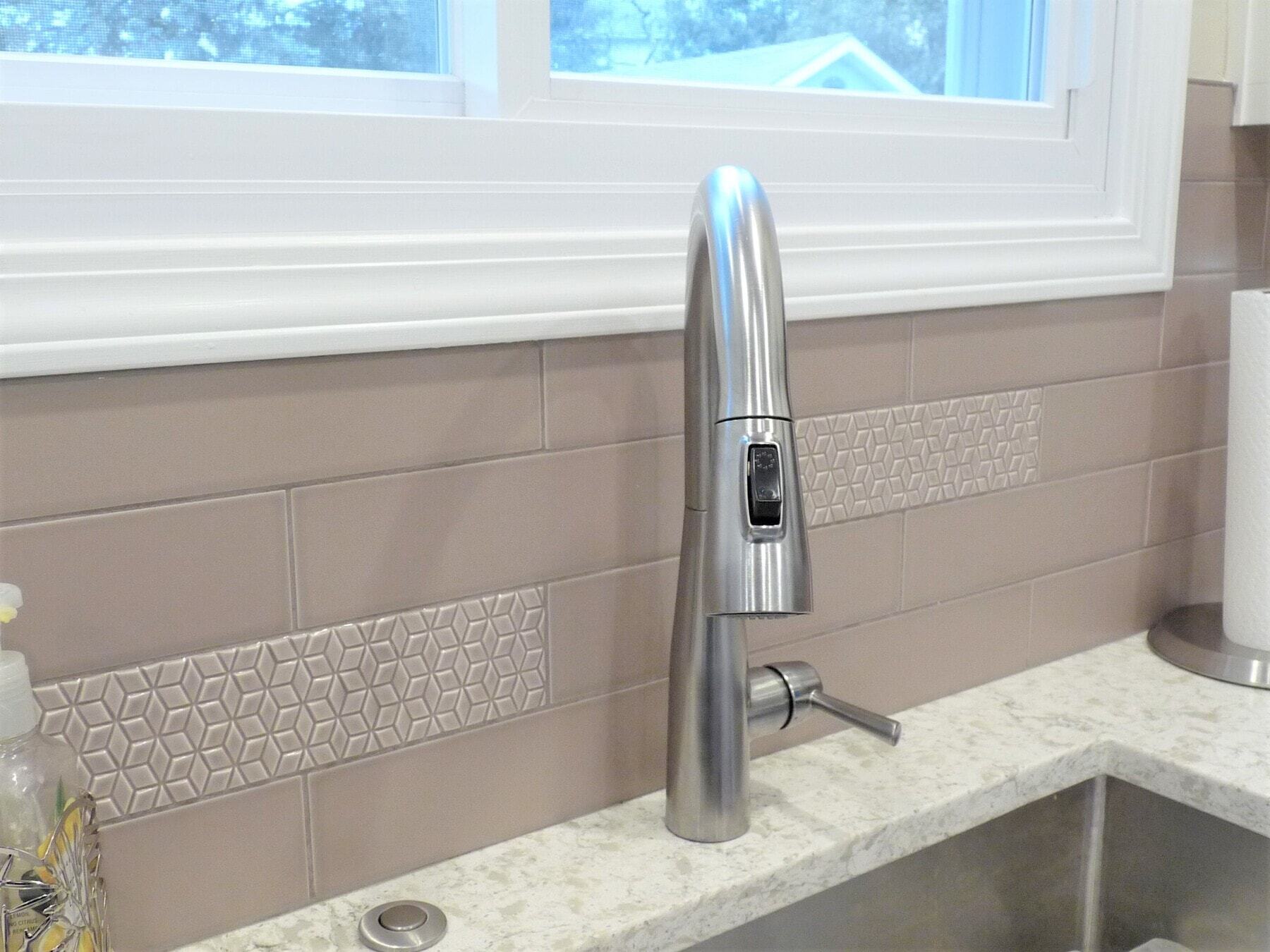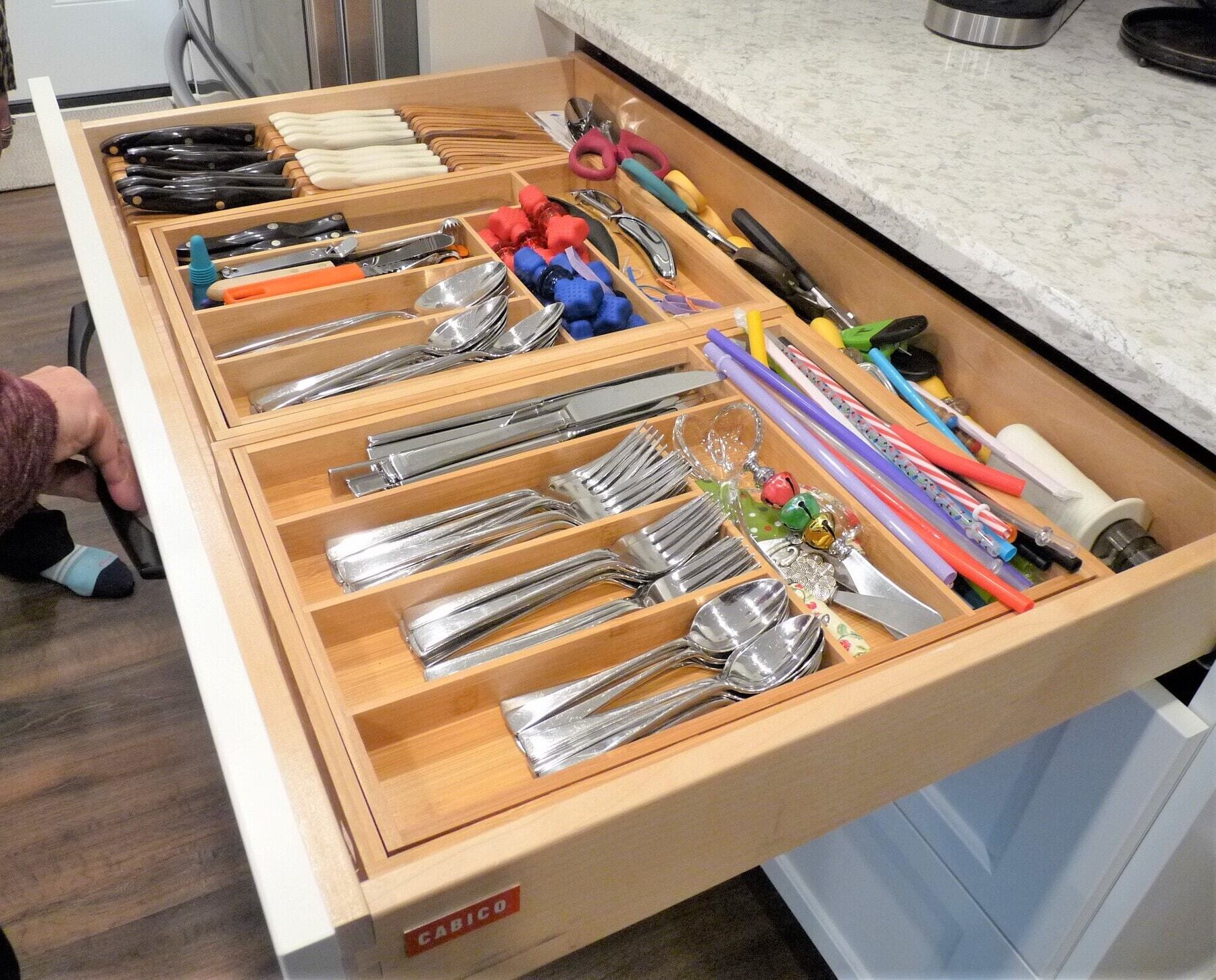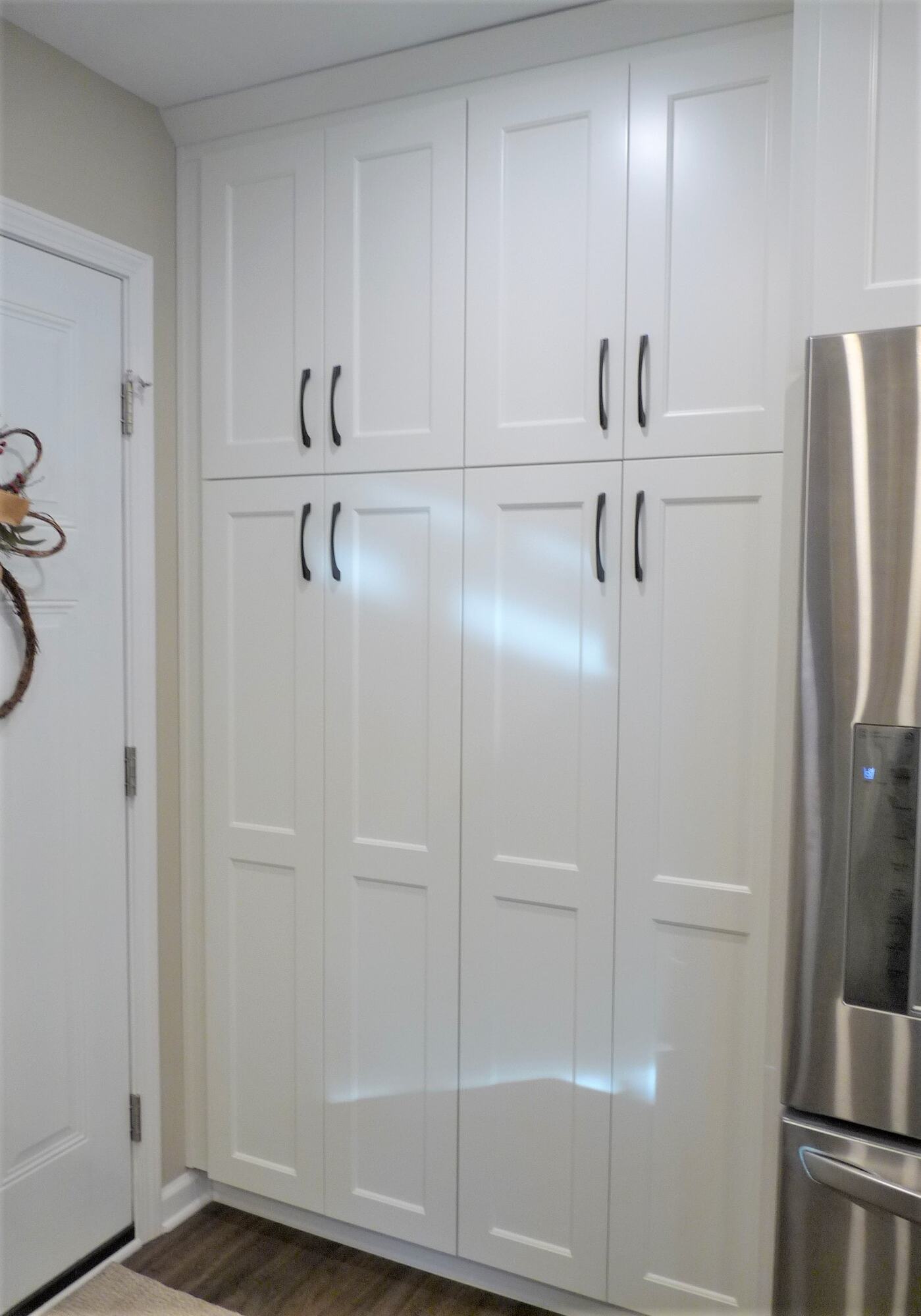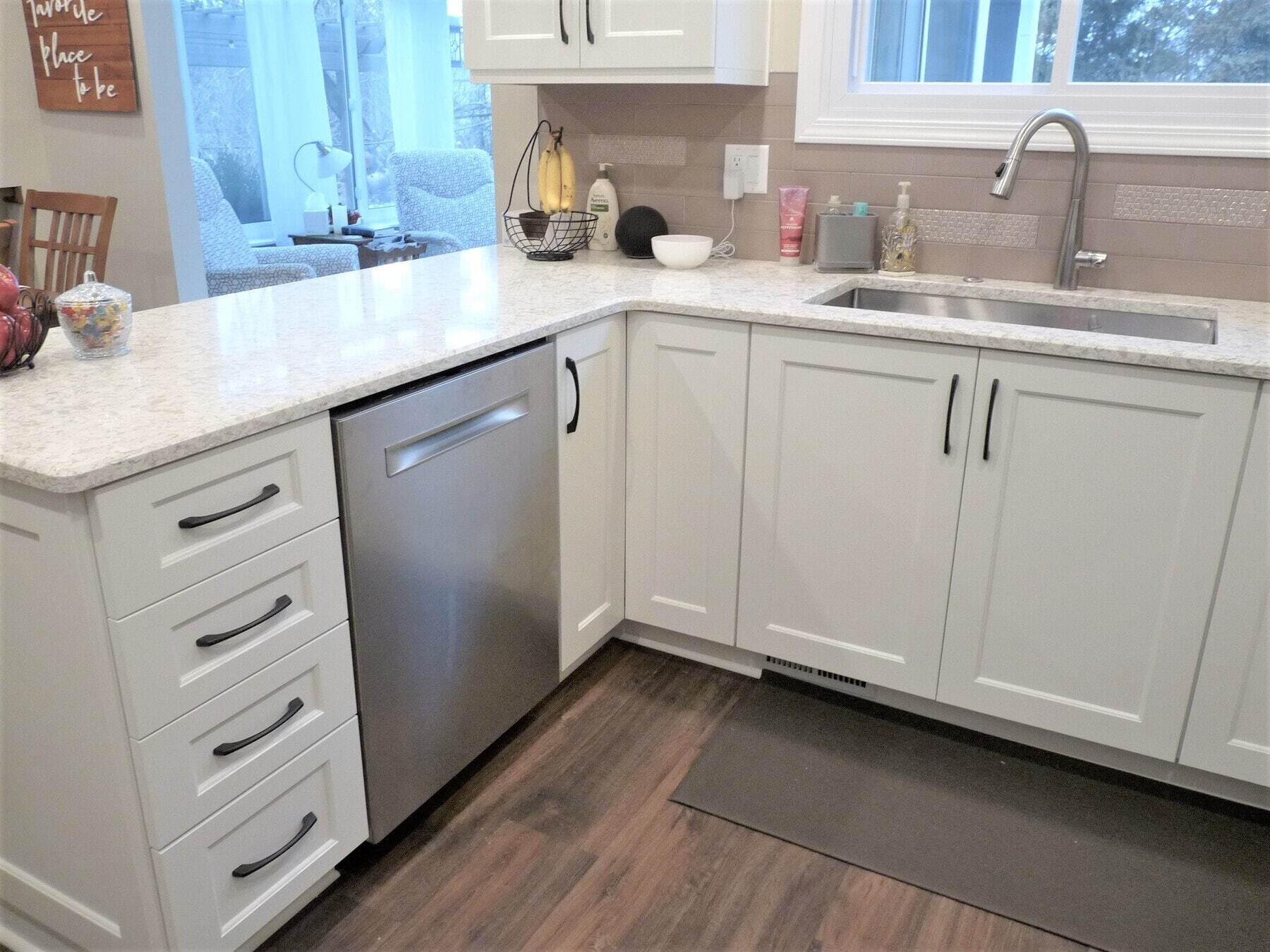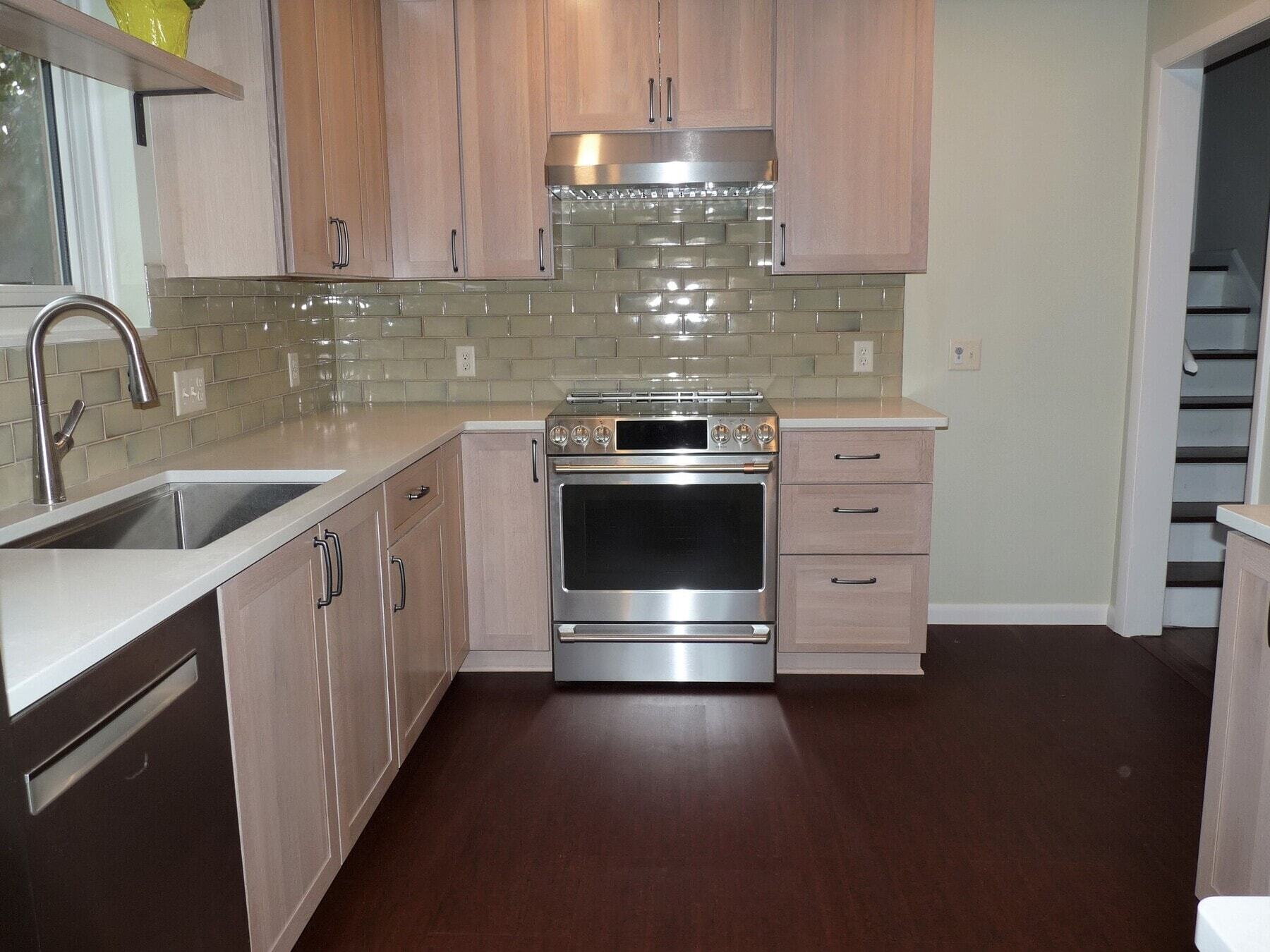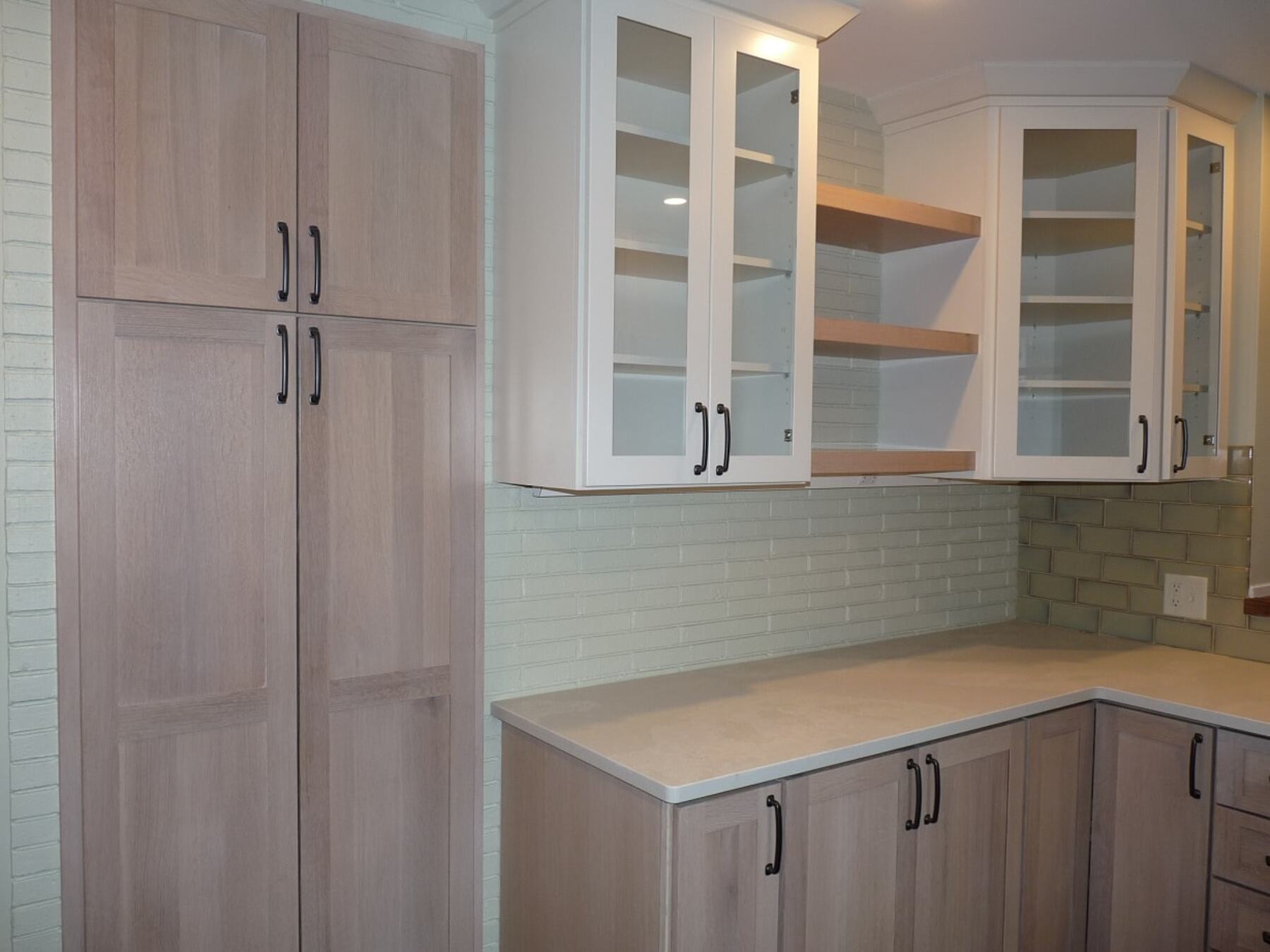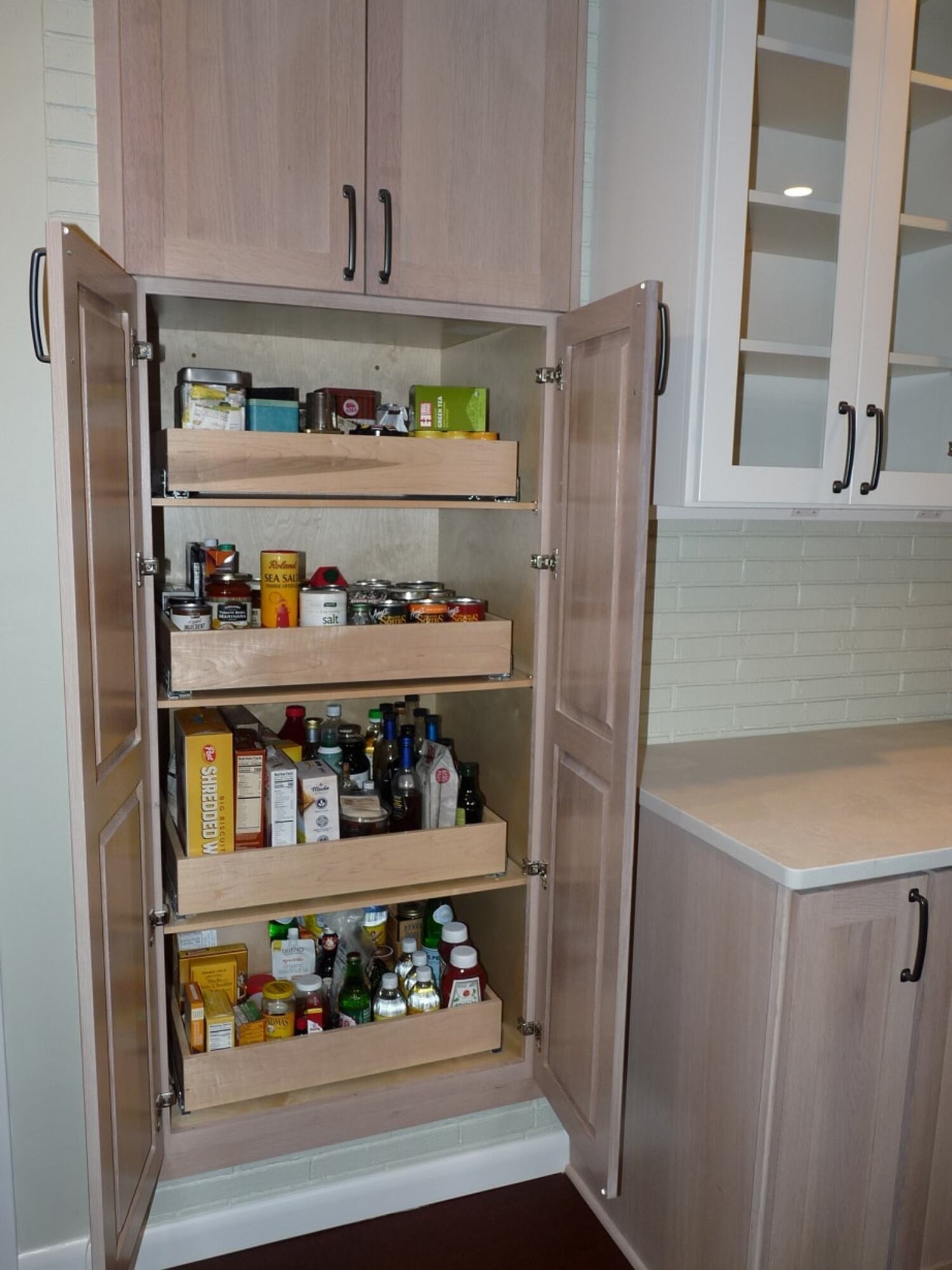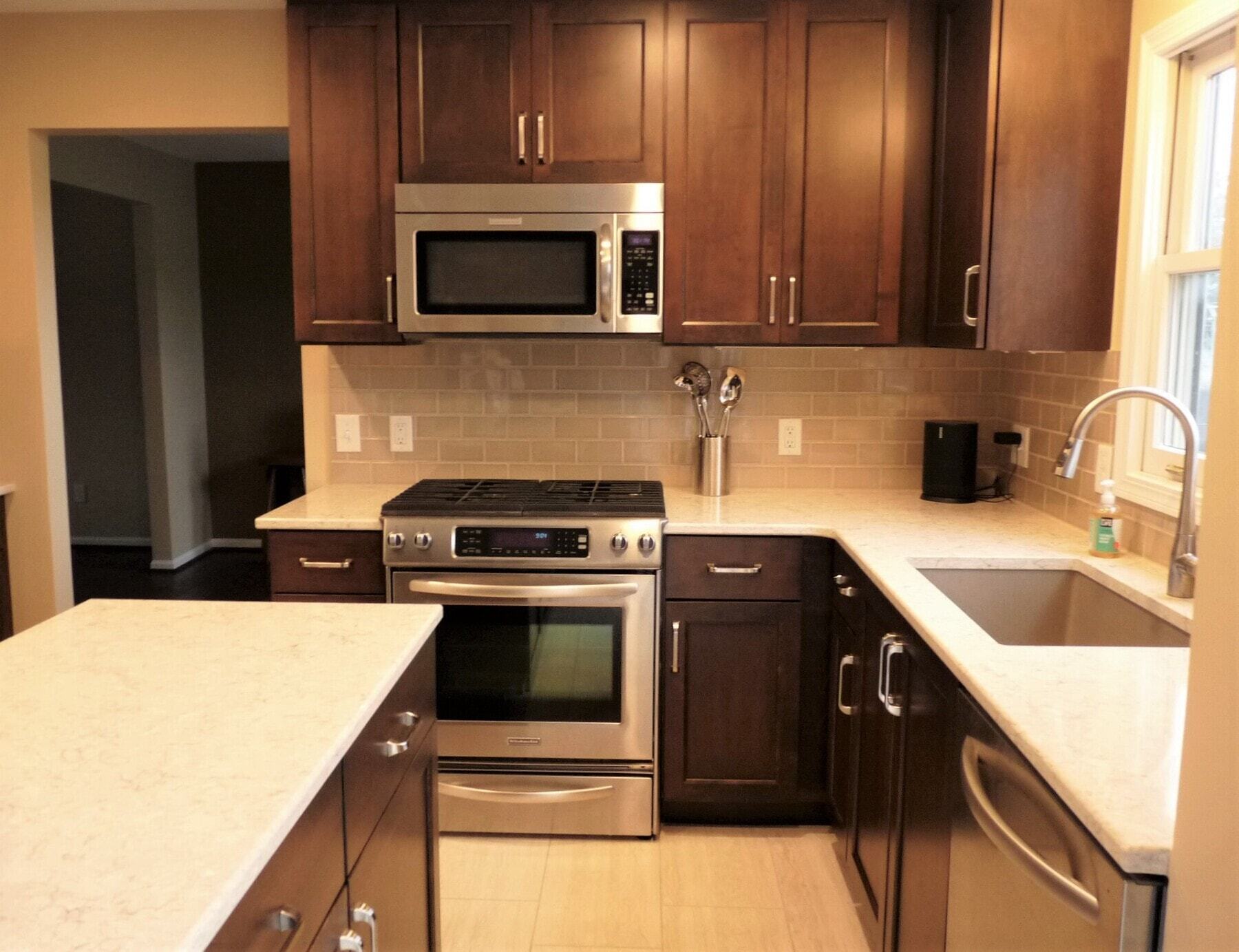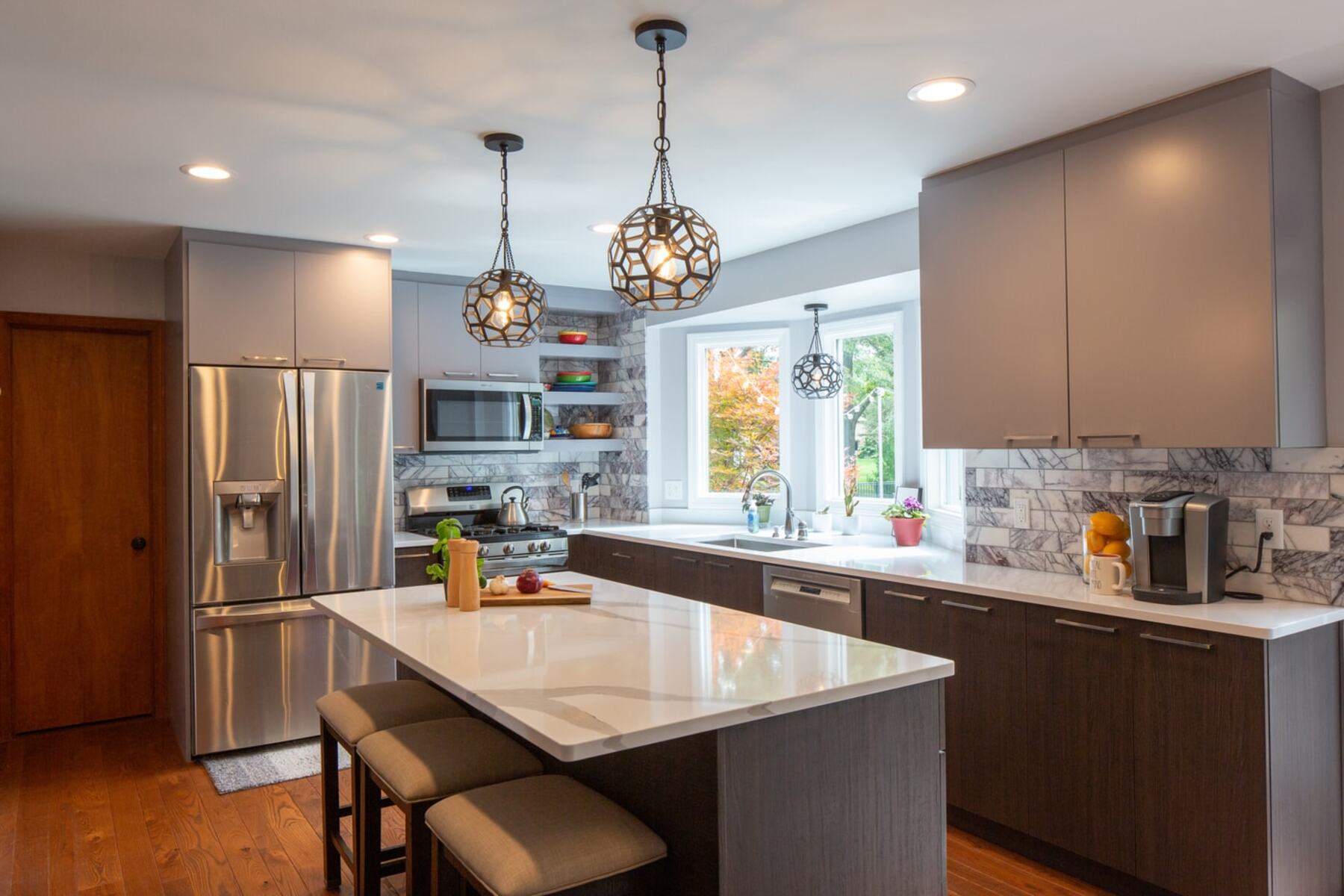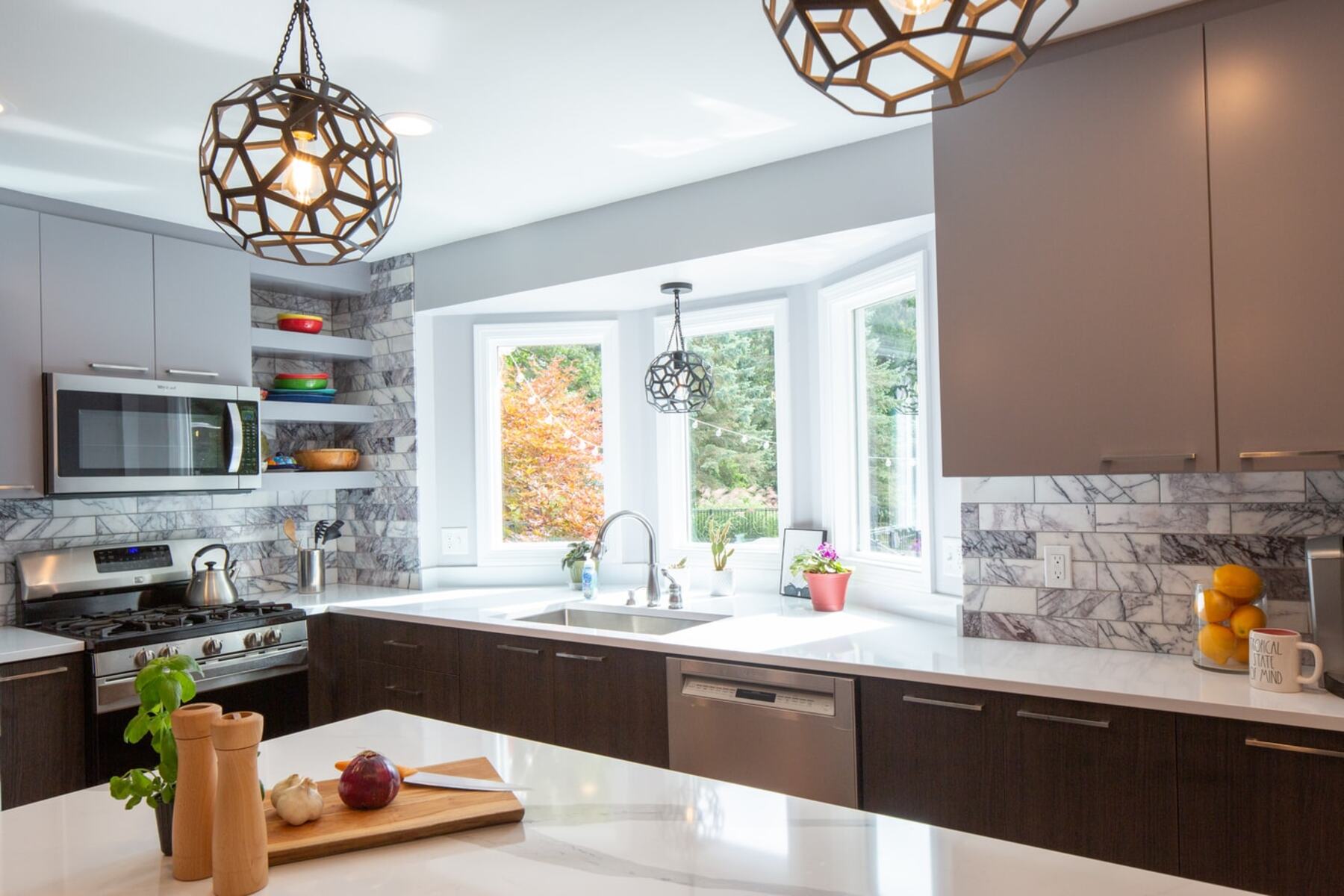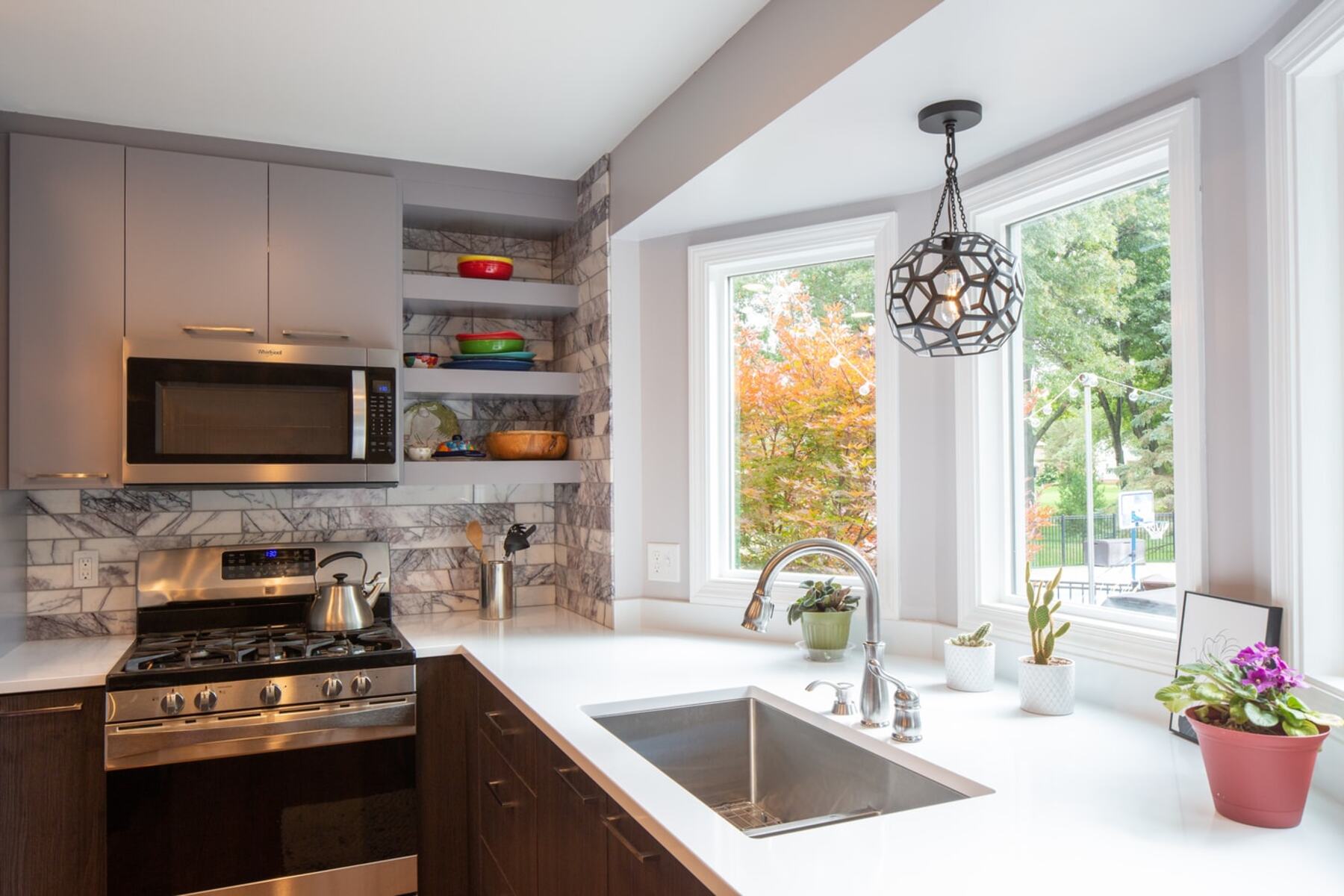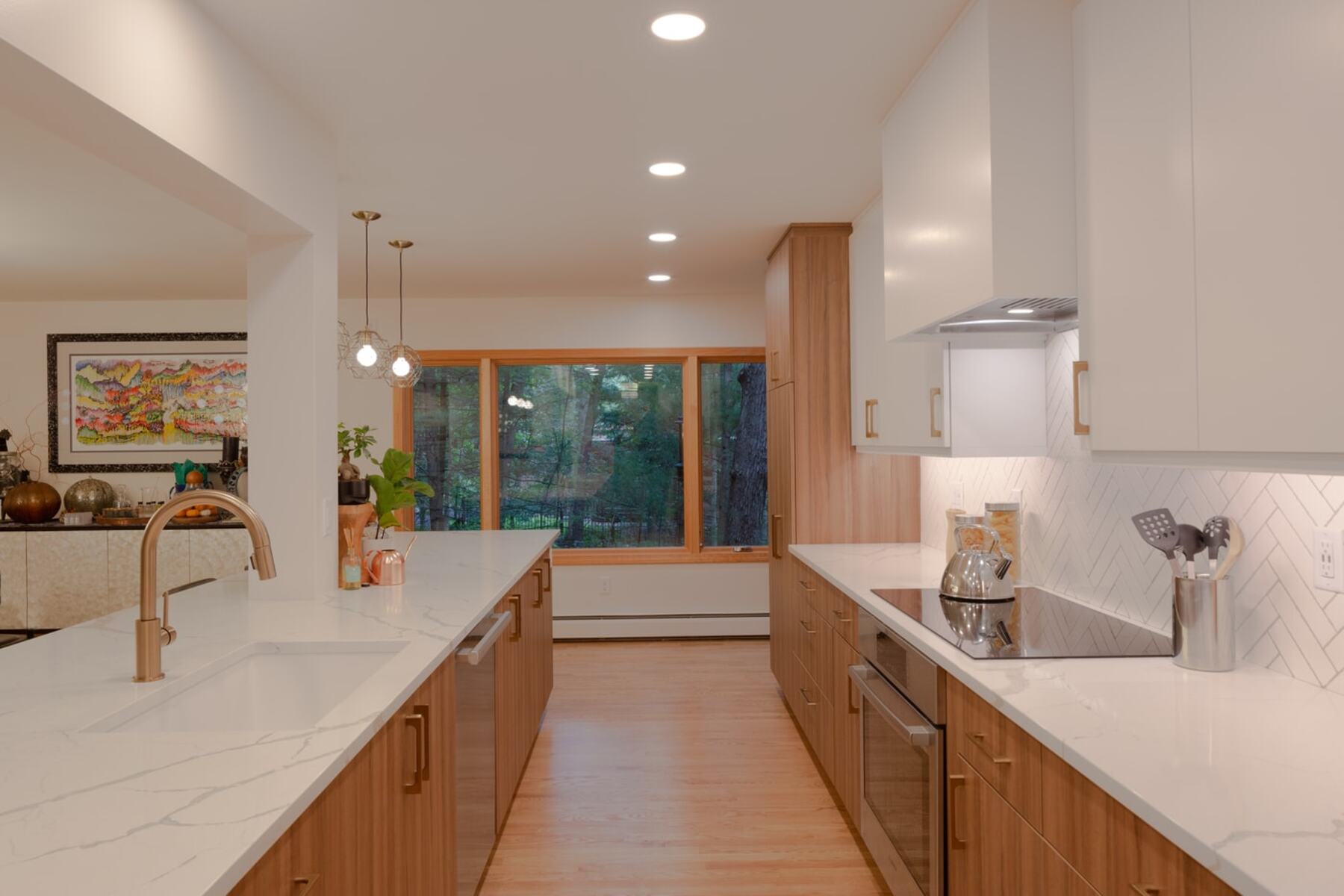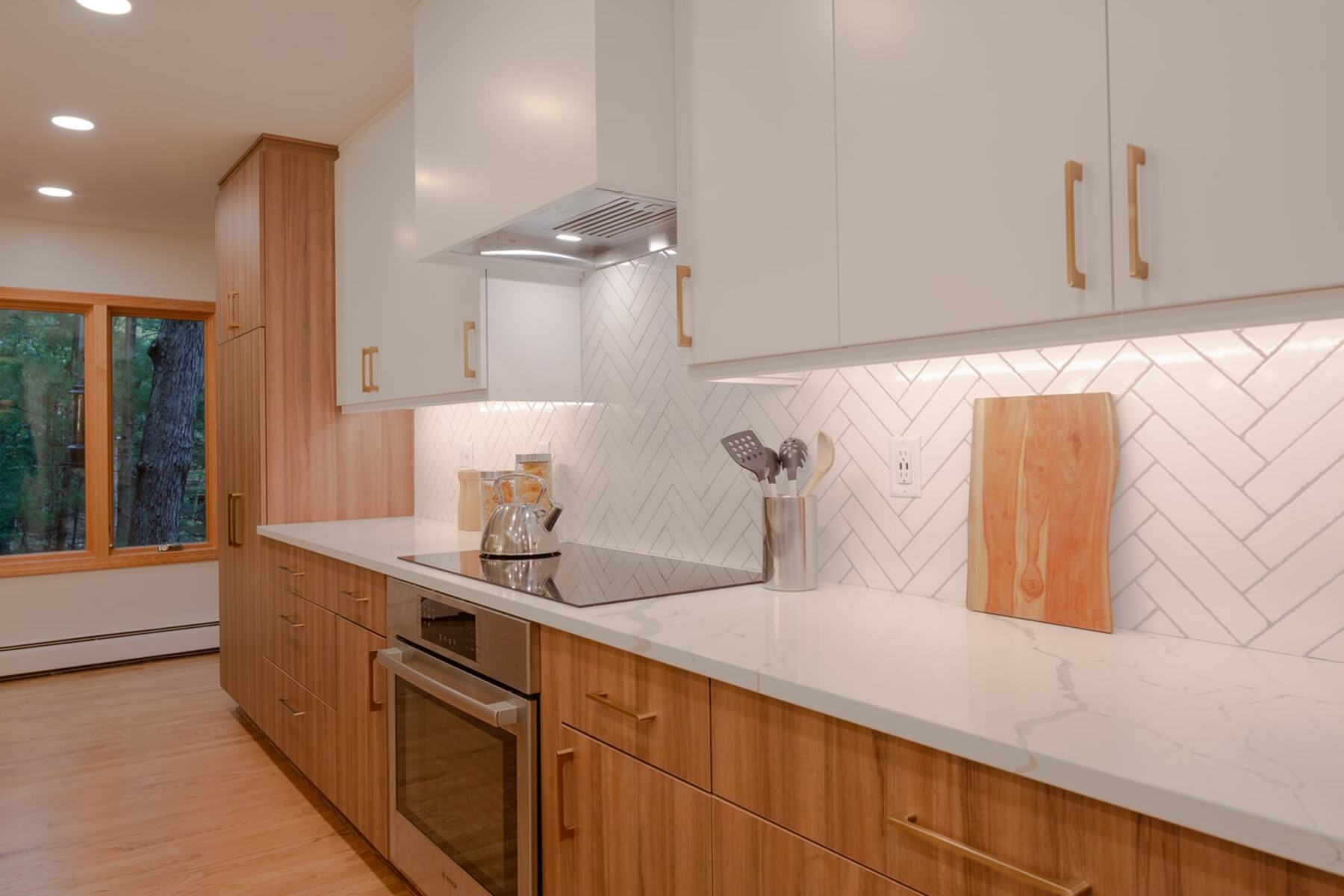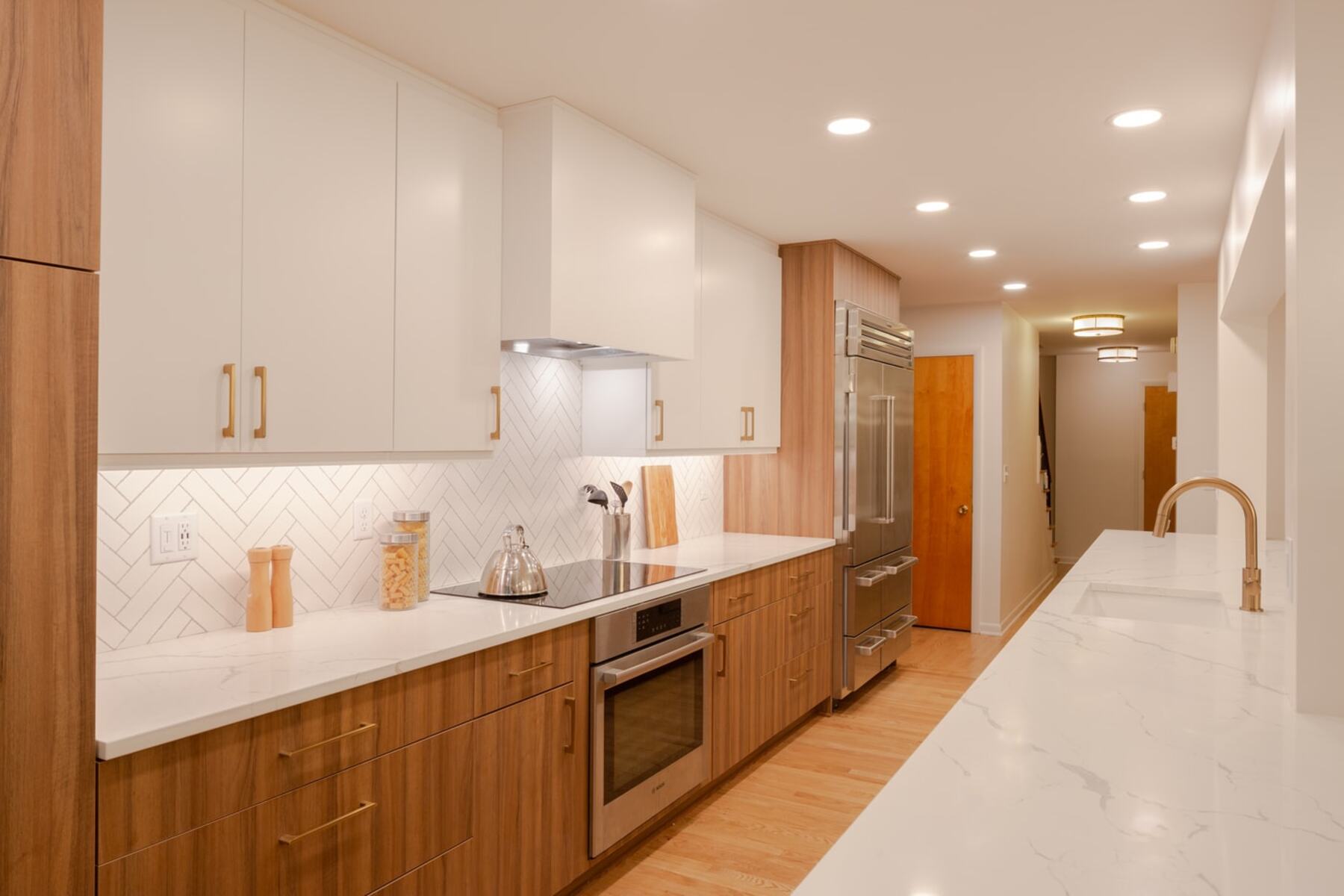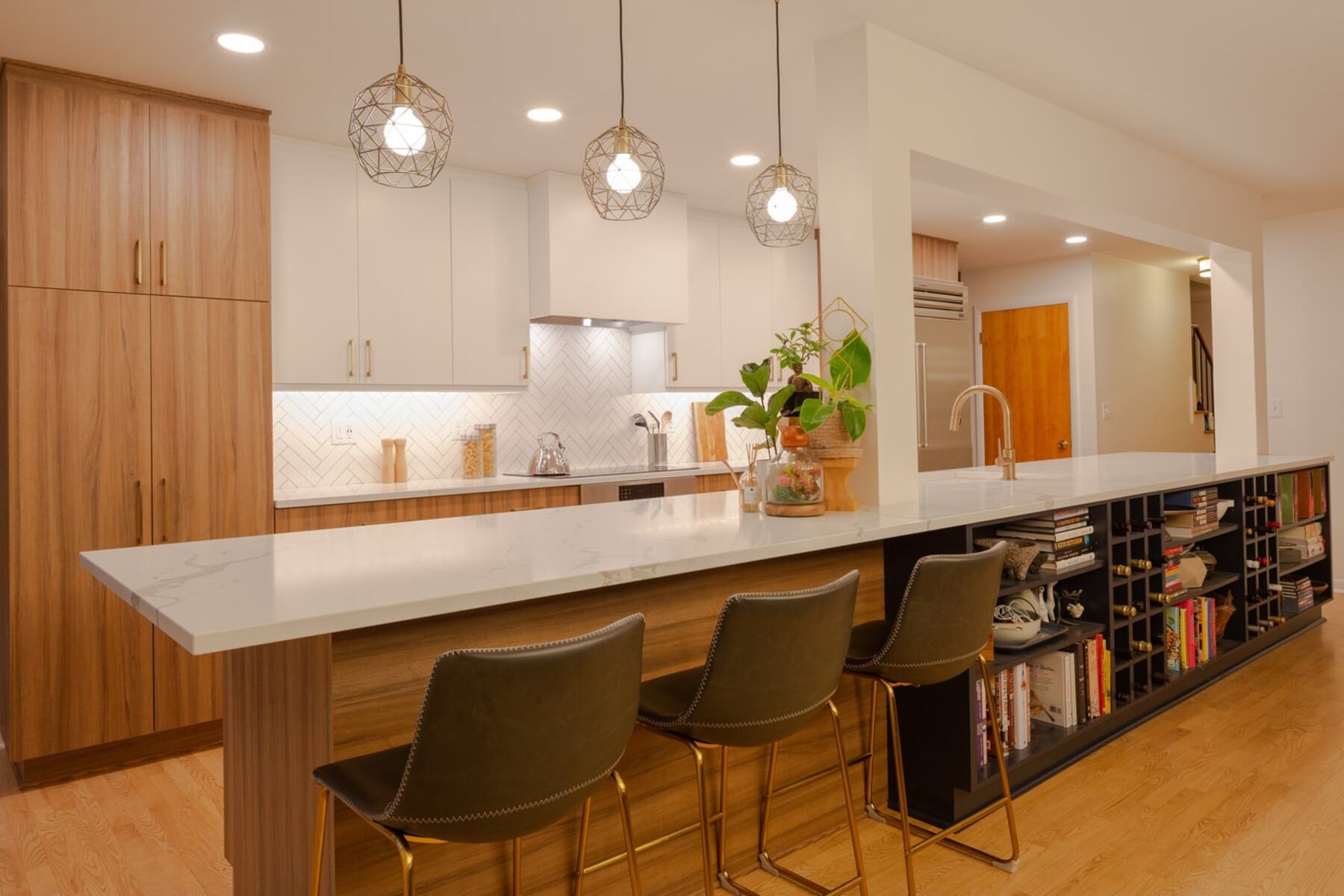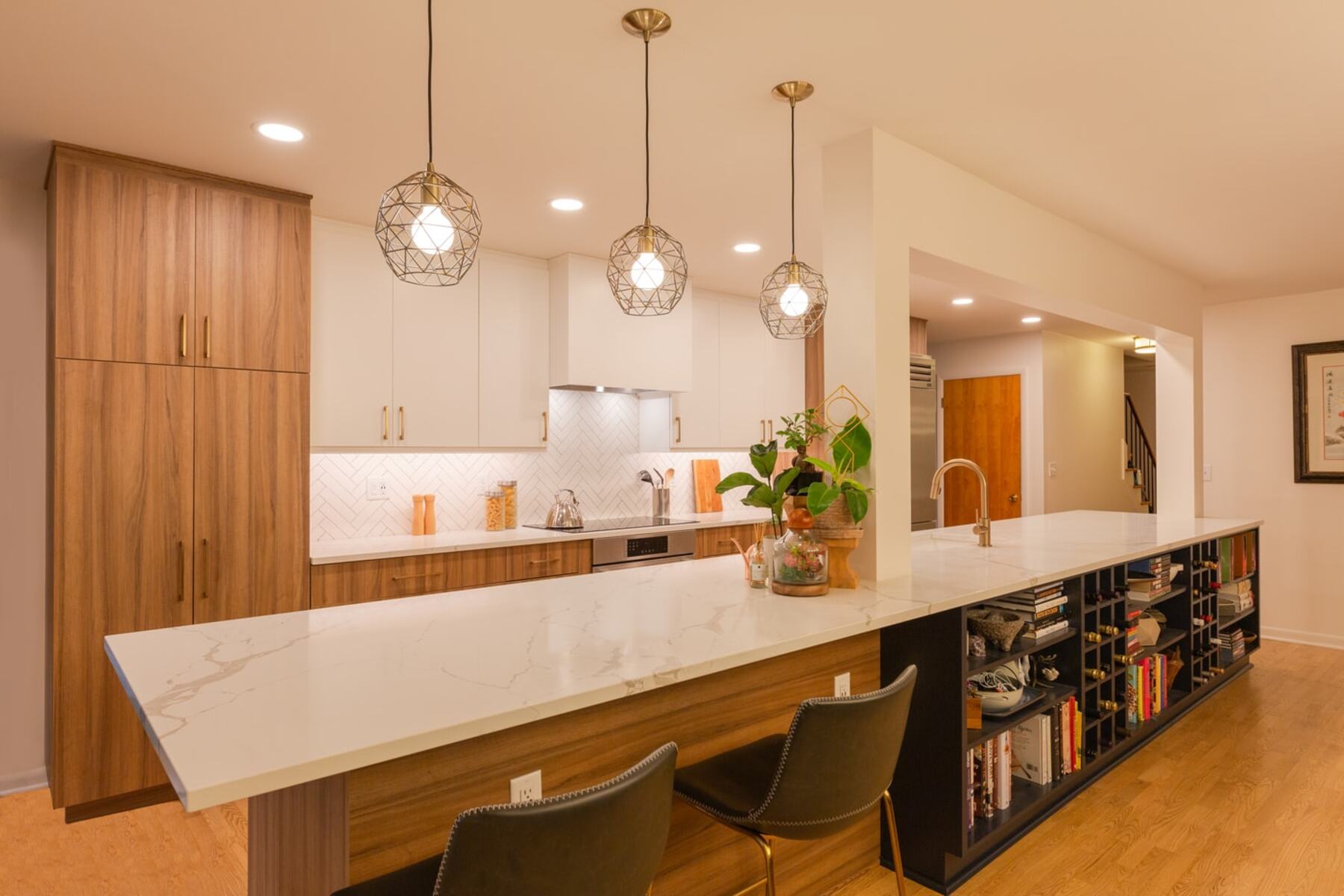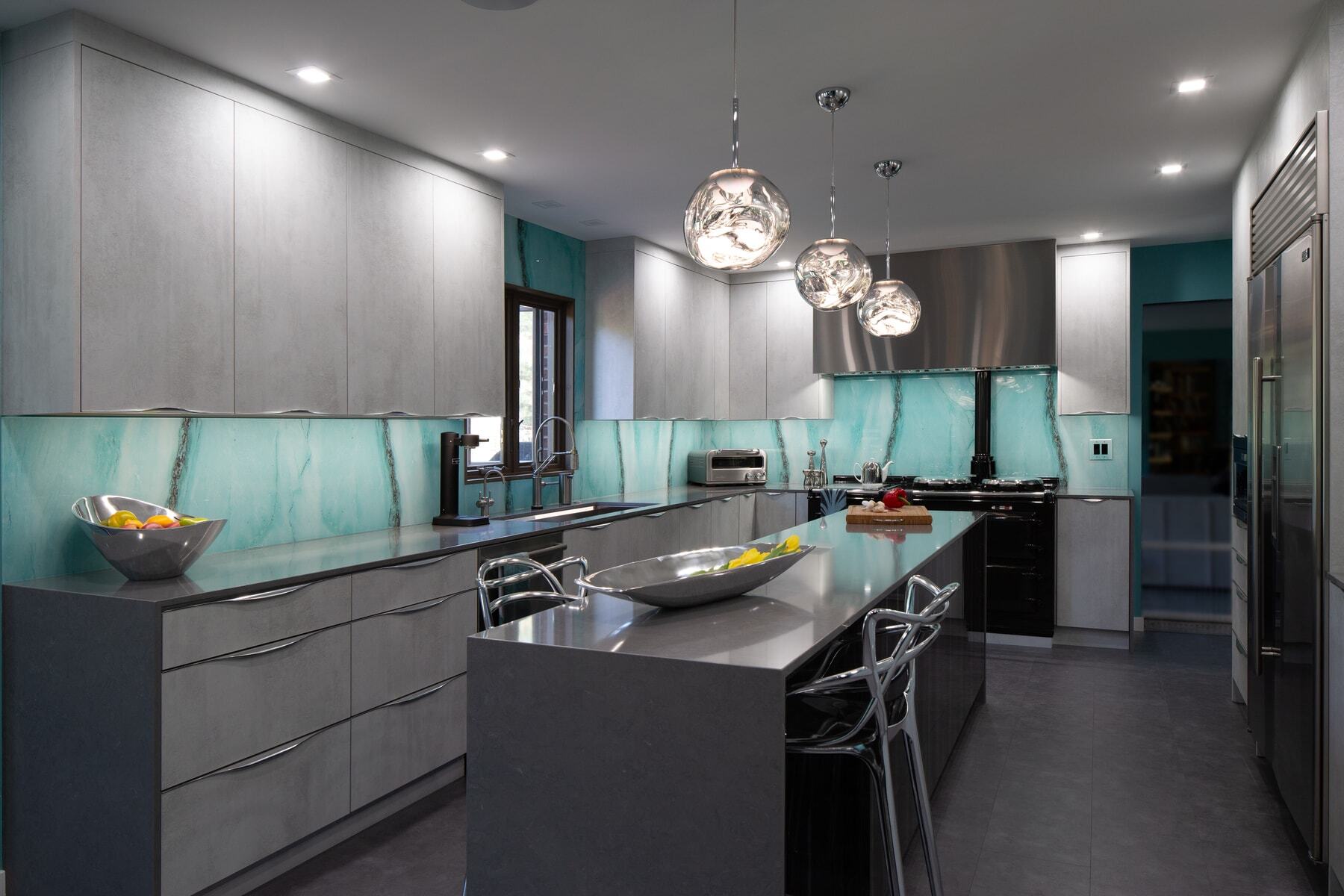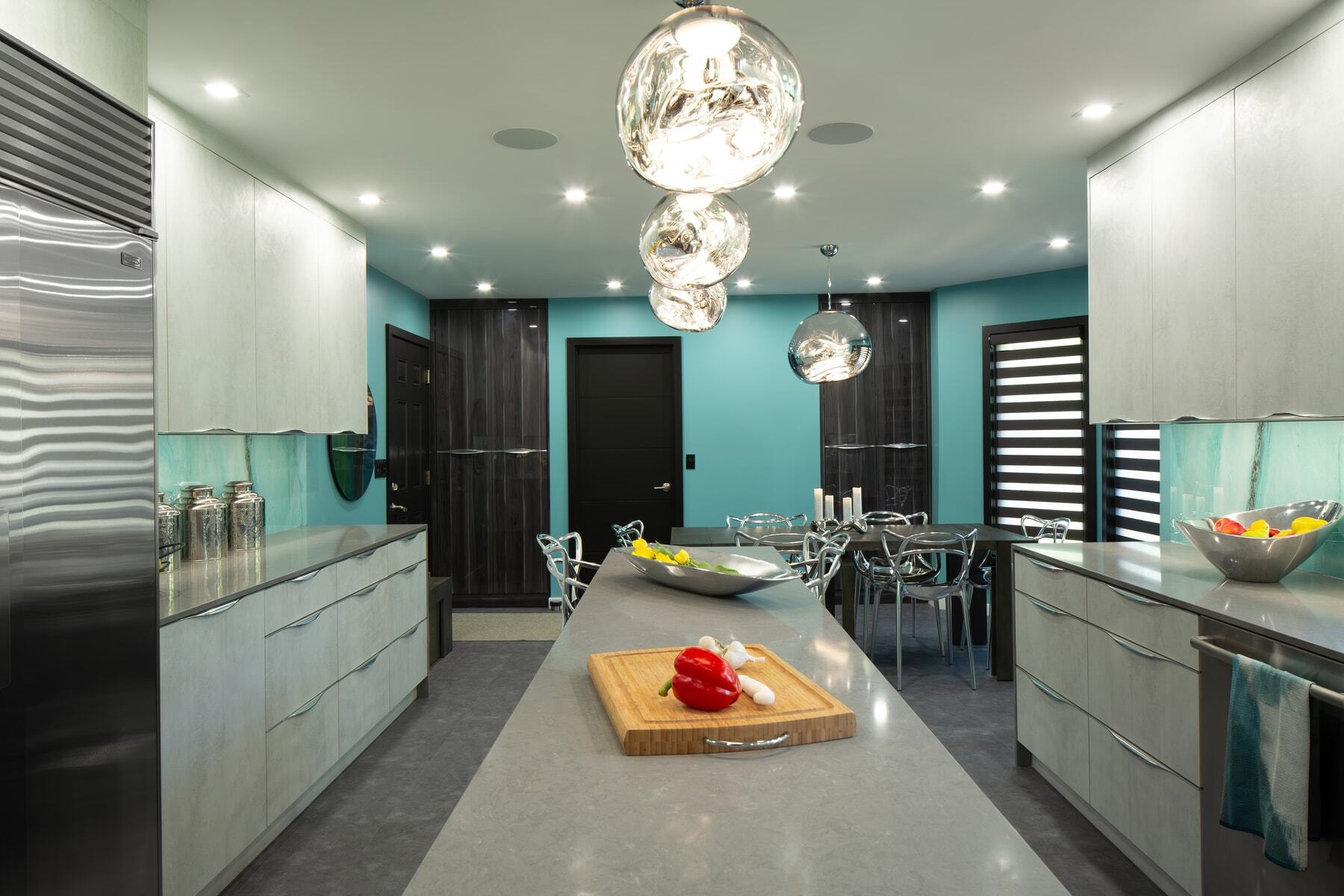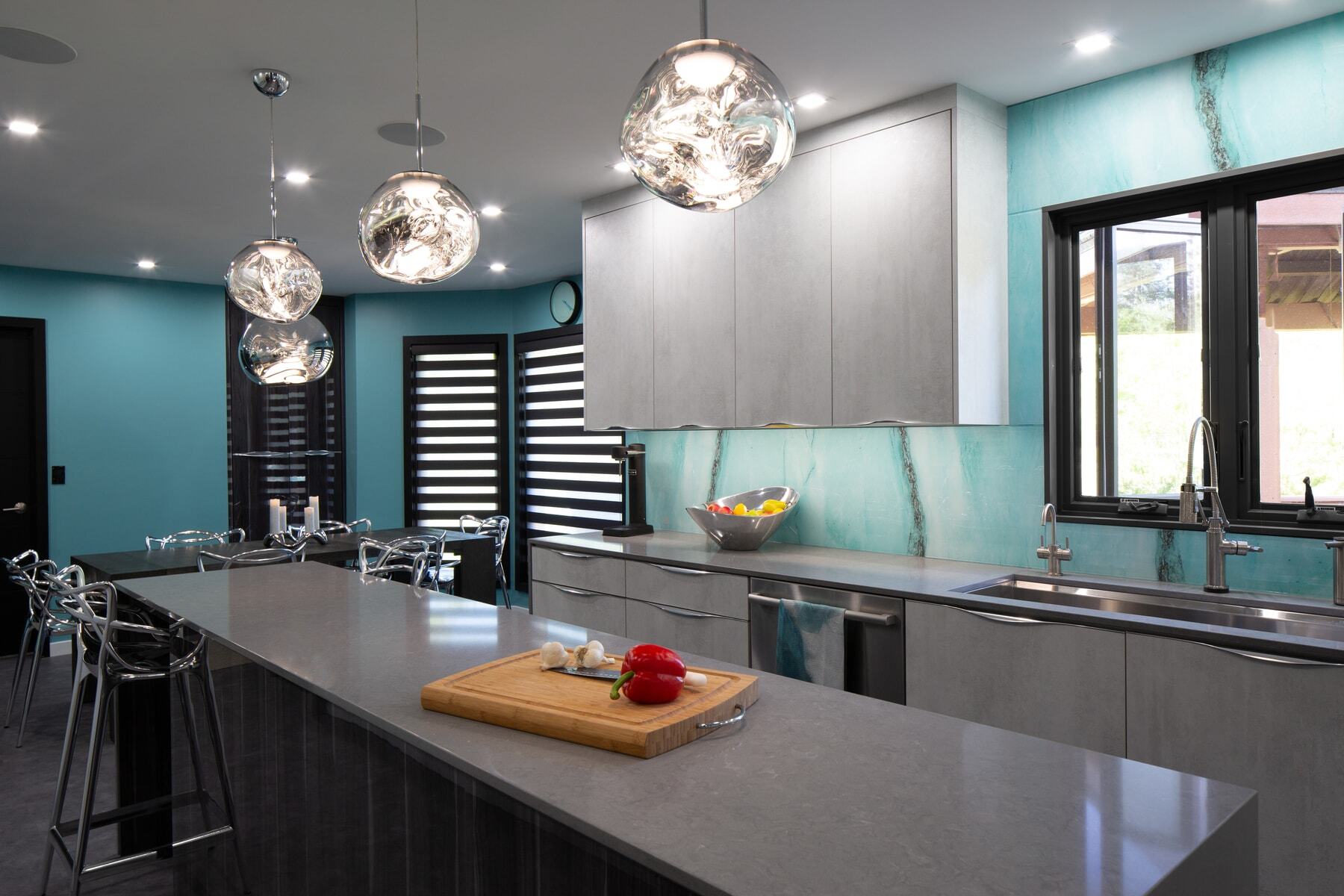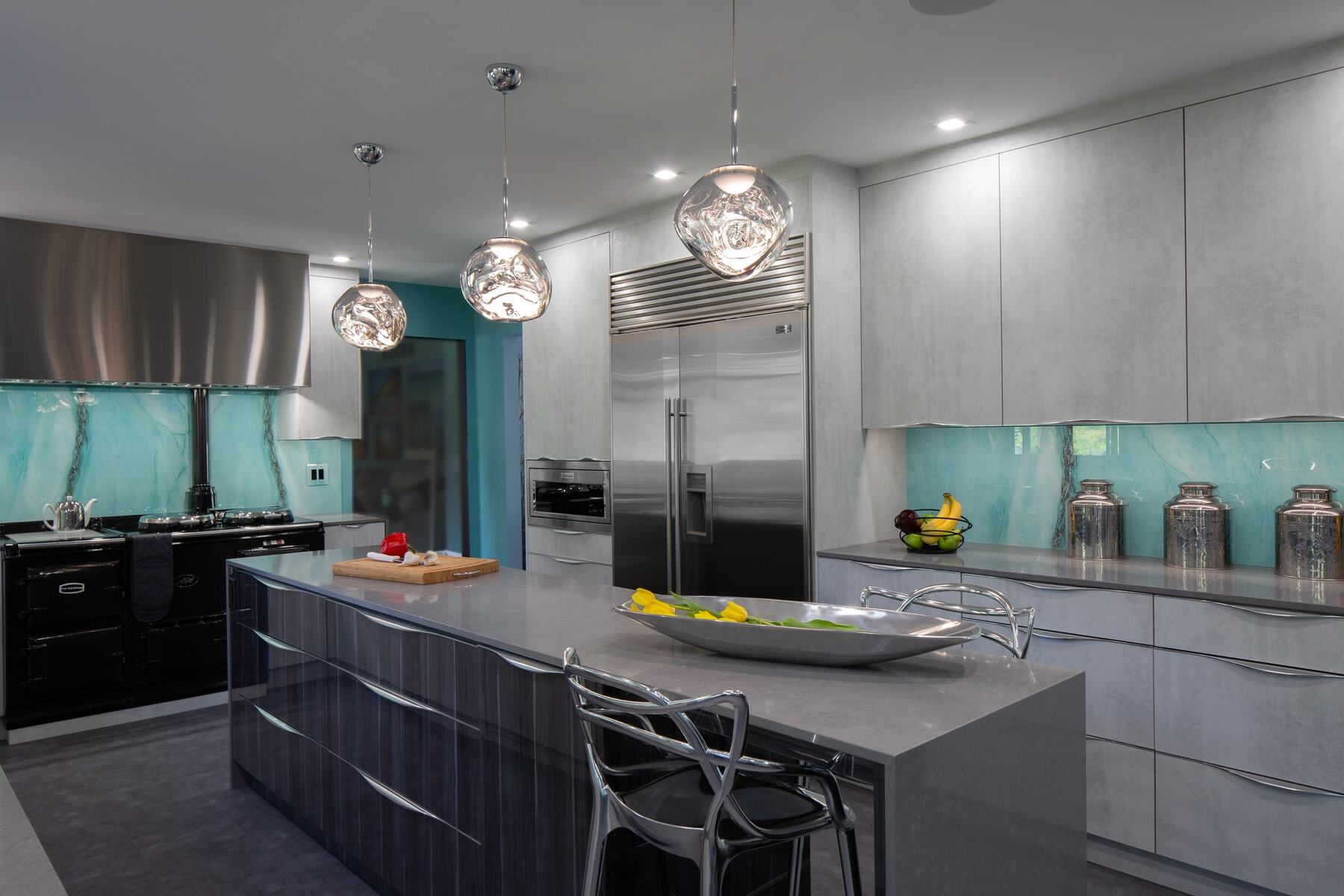 7 Kitchen Design Trends in 2018
Dreaming of a new kitchen and need design ideas?

Do you want to make sure your new kitchen design in Ann Arbor is beautiful and functional?

Are you ready for a kitchen remodel but aren't sure about the design?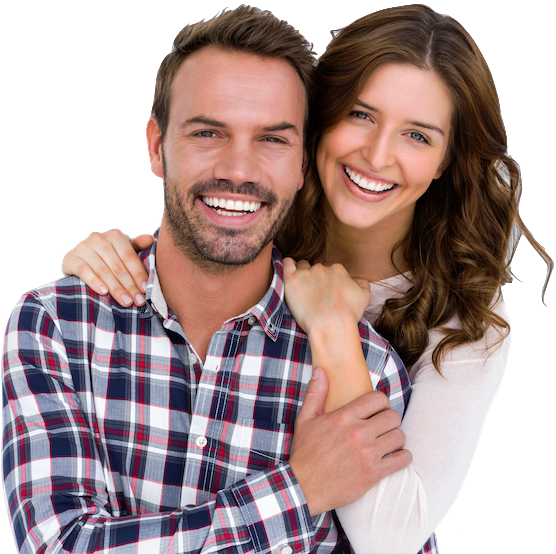 Because remodeling your kitchen is a big investment, you want to take your time with the design and get things right the first time. As professionals in kitchen design in Ann Arbor, at Alpha Design and Build we know that you're looking for a kitchen that is beautiful, functional, and as stress-free as possible. But that looks a little (or a lot) different for everybody.
So how do you even begin to decide what aesthetic and functional features will work best for you in your new kitchen? A great place to start is looking at current trends for inspiration! Take a look at our list of 2018 design trends full of fresh and classic ideas for your kitchen design in Ann Arbor.
1. Eat-In Kitchens
As nice as a formal dining room sounds, they often go unused while the family squeezes into the kitchen at meal time. That's why designing your kitchen with an eat-in area is a great choice! Incorporate a large island with enough room to seat the family or swap out the island for a farmhouse table. Banquette seating with a mix of built-in benches and modern chairs is an emerging trend for kitchen eating areas, too.
2. Streamline
This look isn't for everyone, but for homeowners who love modern style, everything is getting streamlined these days! Flat front cabinetry is gaining popularity and has a lot to offer the modern kitchen style. Continue the clean lines of your sleek countertop through the sink by using the same material; marble and concrete are great for this trend. Keep up the minimalism by using fewer or no upper cabinets or going with open shelving.
3. Integration
Integrated appliances are on-trend in 2018 and offer a custom look. The seamless cabinet to appliance façade can reduce function (no access to ice outside the fridge, for example), but it might be worth it for aesthetics, especially in a small space. A more budget friendly option is adding sliding doors to hide appliances.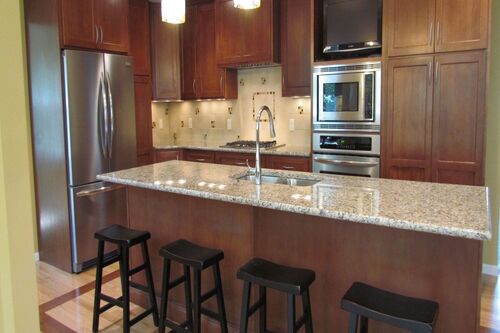 4. Smart Kitchens
If you're a tech-lover, remodeling your kitchen is an opportunity to bring gadgets into the space. There's a smart version of almost anything in your kitchen such as refrigerators that monitor your groceries, no-touch faucets, programmable coffee makers, and under-cabinet lights you can customize and control with your smart phone.
5. Cabinet Color
White is popular as ever and will probably always be a solid choice for cabinetry. Gray is a close second and goes with any aesthetic from industrial to elegant. New to color trends of the day are dark, jewel tones that add luxury to the room. Get the look with black, navy, emerald, or plum colors that work their magic best with a satin or matte finish in a larger room. You can always break things up with contrasting colors on the island or on upper and lower cabinets.
6. Built-In Storage
Make your kitchen more functional with built-in storage solutions. One of the biggest complaints about kitchens that need an update is lacking or unusable storage space. Ideas for upgraded storage solutions include appliance garages for countertop gadgets, built in drawer dividers, pullout spice racks, rollout trays for pots and pans, waste-basket cabinets or deep drawers, pullout butcher blocks, pullout cutting boards, and extra-deep drawers. The possibilities are endless!
7. Open Layout
For many, the kitchen is the heart of the home and we tend to want it connected to everything rather than separated. A big concern for many homeowners who want to tear down walls and update to an open floor plan is load-bearing walls. So, before you get set on opening things up for your kitchen design in Ann Arbor, make sure you know where the load bearing walls are in your home and if you'll have to consider the expense of adding a beam or support column to your design.
Trust Your Kitchen Design and Remodel in Ann Arbor to the Experts
Although there is a lot to think about when designing a new kitchen, just browsing some trends and ideas can help you decide what you like and what's most important to you. Start a conversation about your kitchen design with experts and give us a call today! We're ready to work with you to design and build the perfect space.
All smiles from start to finish!
REVIEWS
We quickly picked up on Ron and Melissa's easy-going approach to a potentially stressful project.
Tim & Dianna, Ypsilanti, MI
I felt confident you would meet my needs at an affordable price.
Josh, Saline, MI
We came to love our team! Frank became part of the family. Every day the house was cleaned and organized. And Mary had great design ideas and listened to our passions to create the best spa experience.
Todd and Trisha, Commerce Twp., MI
I am very pleased with the work completed by Alpha Design+Build. Ken is the nicest person and treated me like family. They took on a difficult project and made it beautiful.
Luerenda, Ypsilanti, MI
Ron and Melissa are amazing and Cy became part of our family. Our home looks amazing because of Alpha!
Daryl & Amy, Ann Arbor, MI
The whole team was approachable and responsive to my emails and questions. I would recommend this company for any project, big or small.
Louise, Ann Arbor, MI
The deciding factor in choosing to work with Alpha was their confidence in the project and completion time line. They have done other renovations for us and it was a positive experience once again.
Debbie, Chelsea, MI
We felt very comfortable when we initially visited Alpha. We felt the staff was open, honest, and wouldn't mislead us.
Jeffrey & Kim, Ypsilanti, MI
Alpha Design's priorities are happy customers!
Hugh, Ann Arbor, MI
Cy was a fabulous construction manager. Always communicated with me about any issues, arrival time, etc... So polite and kind. Mary was also so great. She's so creative!
Karen & Dave, Ann Arbor, MI
We appreciate the quality of the work by everyone who came to our house. Dan Mattes was very patient and helpful and answered all of our questions. Our new bathrooms are great!
Steve and Melissa, Ann Arbor, MI
The entire Alpha team was so nice to work with. Every person we dealt with knew their craft and the final product is an example of that.
Jonathan and Amanda, Ann Arbor, MI
We liked the people. Good working relationship. Design fit our vision. Materials and workmanship were high quality. We would definitely use you again on a future project.
Brian and Joey, Ann Arbor, MI
Ken, Mary, and Phil made the renovation process for our bathroom-laundry room pretty painless. They kept us in the loop, cleaned up at the end of the day, and always demonstrated a high level of professionalism (early/on-time, respectful, reliable, etc.) which made them stand out compared to all the other contractors we contacted.
Adrianne and Chris, Ann Arbor, MI
The new bathroom is great. It was a very positive experience from beginning to end. The quality of the people working for
Alpha is a real credit to the company.

Chris and Pam, Ann Arbor, MI
When it comes to design, cost management and construction, the team at Alpha made me feel confident and reassured that my project would be completed on time and on budget.
Jeff and Mary, Ann Arbor, MI
I have nothing but good things to say about Alpha and what they did for us and our house. What Alpha says they will do, they do. Everyone I talked to had a horror story about contractors. Alpha is the anti-horror story. Alpha is that rarest of commodities – a genuinely reliable contractor.
Tony and Lisa, Ann Arbor, MI
I would highly recommend Alpha to others. The company workers are courteous, show respect and concern for the customer and demonstrate careful and fine workmanship.
Sara, Ann Arbor, MI
In our initial meeting, Alpha was very informative giving us a step-by-step on how and when things happen through the remodel process. Alpha took what seemed to us an overwhelming job and made it a very clear, step-by-step process ending in a great new kitchen!
George and Barb, Pinckney, MI
I absolutely love my house now. It looks brand new, and I have received many compliments from my neighbors (some of whom I have never spoken to before).
Kathy, Saline, MI
To the Alpha team who helped our kitchen be such a wonderful place for us to hang out, cook, and simply enjoy. If we had it to do over again, we wouldn't change a single thing. We were most impressed with the professionalism you people displayed while working with us. Thank you.
Fred and Barbara, Ann Arbor, MI
We had Alpha build a two-story addition on our 1927 Dutch Colonial house. The design team at Alpha did such a good job of matching the style of the house that people who see it now believe it was all part of the original house.
Mark, Ypsilanti, MI