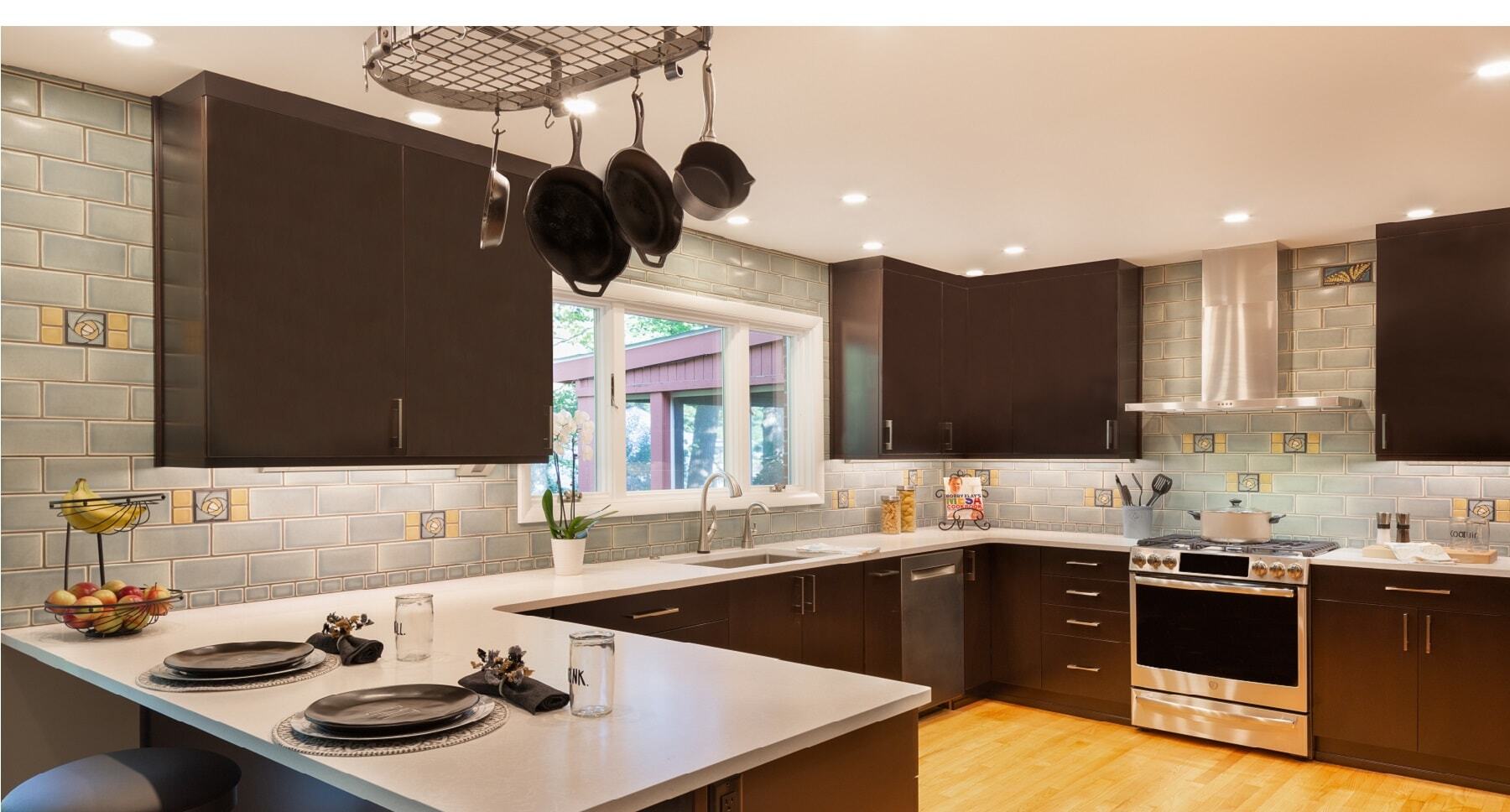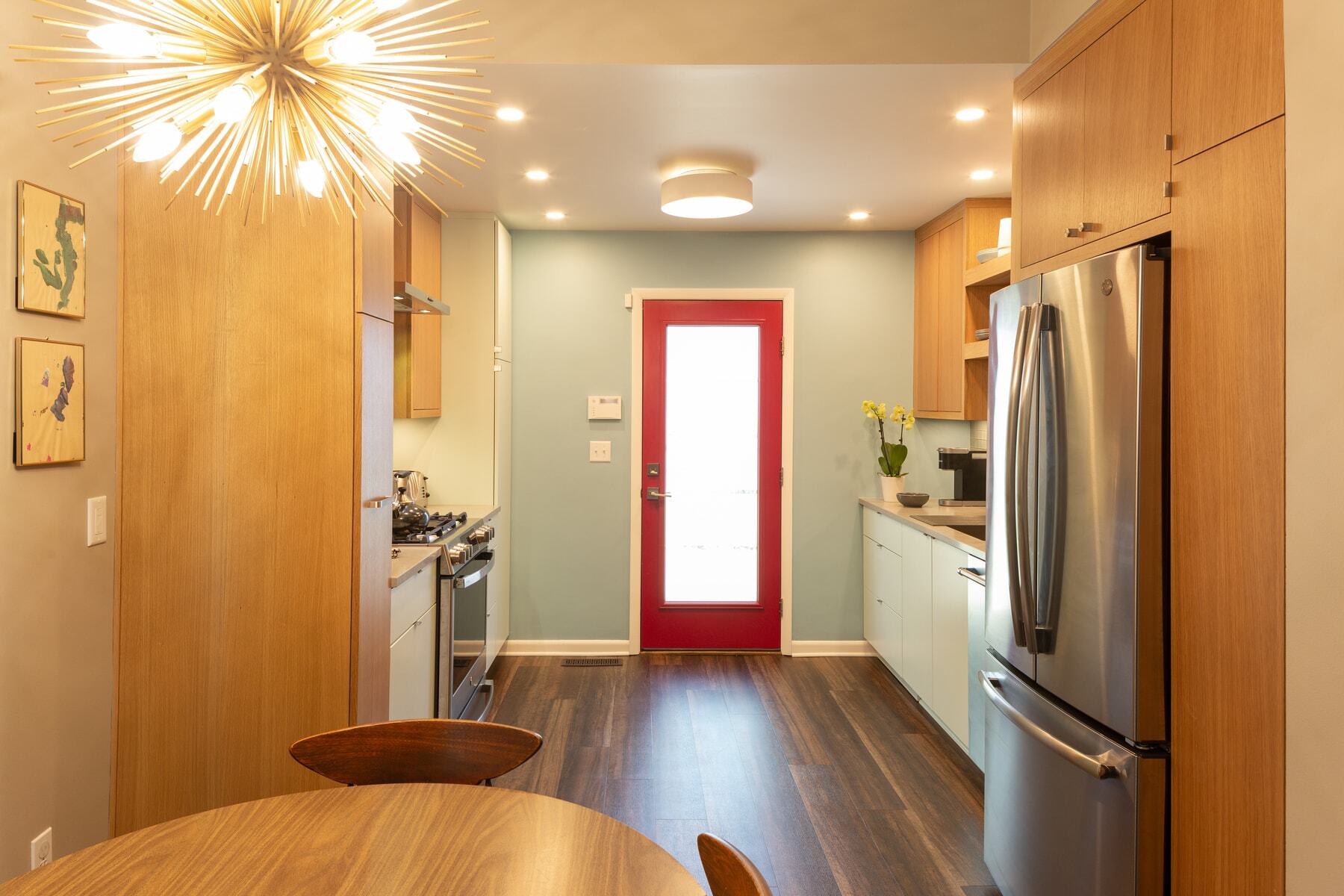 How to De-Clutter a Kitchen
Start your dream home today!
How to De-Clutter a Kitchen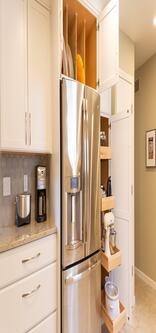 Is your kitchen less than organized?
Do you have small appliances, cookbooks, extra utensils, and other clutter lining your countertops?
Your kitchen is one of the most used rooms in your home. The kitchen is truly the heart of your home, and you can turn it into your favorite room with some storage solutions to help get your clutter under control.
Let's face it: we all have a junk drawer and a couple large utensils that we don't know what to do with. Especially in these times when we're all home and cooking more than usual, it's important to keep the kitchen neat and tidy.
If you're hiring a company for kitchen and bath remodeling this year, spend some extra time thinking about organization. What do you do most often in the kitchen? Bake? Has the kitchen become the work from home area and school space?
Every inch of counter space is prime real estate! Keep everything organized with these tips:
Install a slide-out prep station: If you're short on counter space, you can get a butcher block board installed inside a drawer. If you want to be extra efficient, cut a hole in the board and keep a slim garbage can underneath for peels and pits.
Double up on shelves: Using wire shelf risers, you can increase your vertical storage space, giving you more room for mugs, dishes, and bowls.
Supermarket pantry: Give your pantry a makeover and follow the "first in, first out" rule. Put the newest boxes and containers behind what's already open, and keep things organized with labeled containers.
Ensure your storage is working in the best way possible: If you're not making the most of your shelves and drawers, you could be wasting a whole lot of kitchen space. Consider moving around the shelves every so often as you reorganize. Most of us leave the layout of our kitchens the way it was when we moved in, but you can add up to 50% more storage space simply by changing the layout to make it more efficient.
Declutter One Drawer at a Time
Remember – you don't have to rearrange and clean out your entire kitchen all at once! Start with one drawer, one cabinet, or one shelf. It can make a huge difference, and tackling one small project at a time will keep you from getting too overwhelmed.
A great place to start is the junk drawer! It can be a source of never-ending frustration, and you'll feel much better when you get that task taken care of first.
Great Kitchens are Built on Great Design
Whether your kitchen simply needs a new look, or you want to tear the walls down and start over, our designers can bring beauty and functionality into this key space. Maybe you're looking for low-maintenance flooring, upgraded countertops, or built-ins for added space. Many problems can be solved with the help of a new set of expert eyes. We're great with tight spaces and can help you envision a place you'll love and where memories are made.
A great kitchen begins with a great plan, and we have the knowledge and access to bring a world of exciting materials and fixtures to your door while helping you stick to a budget.
Contact us today to get started!