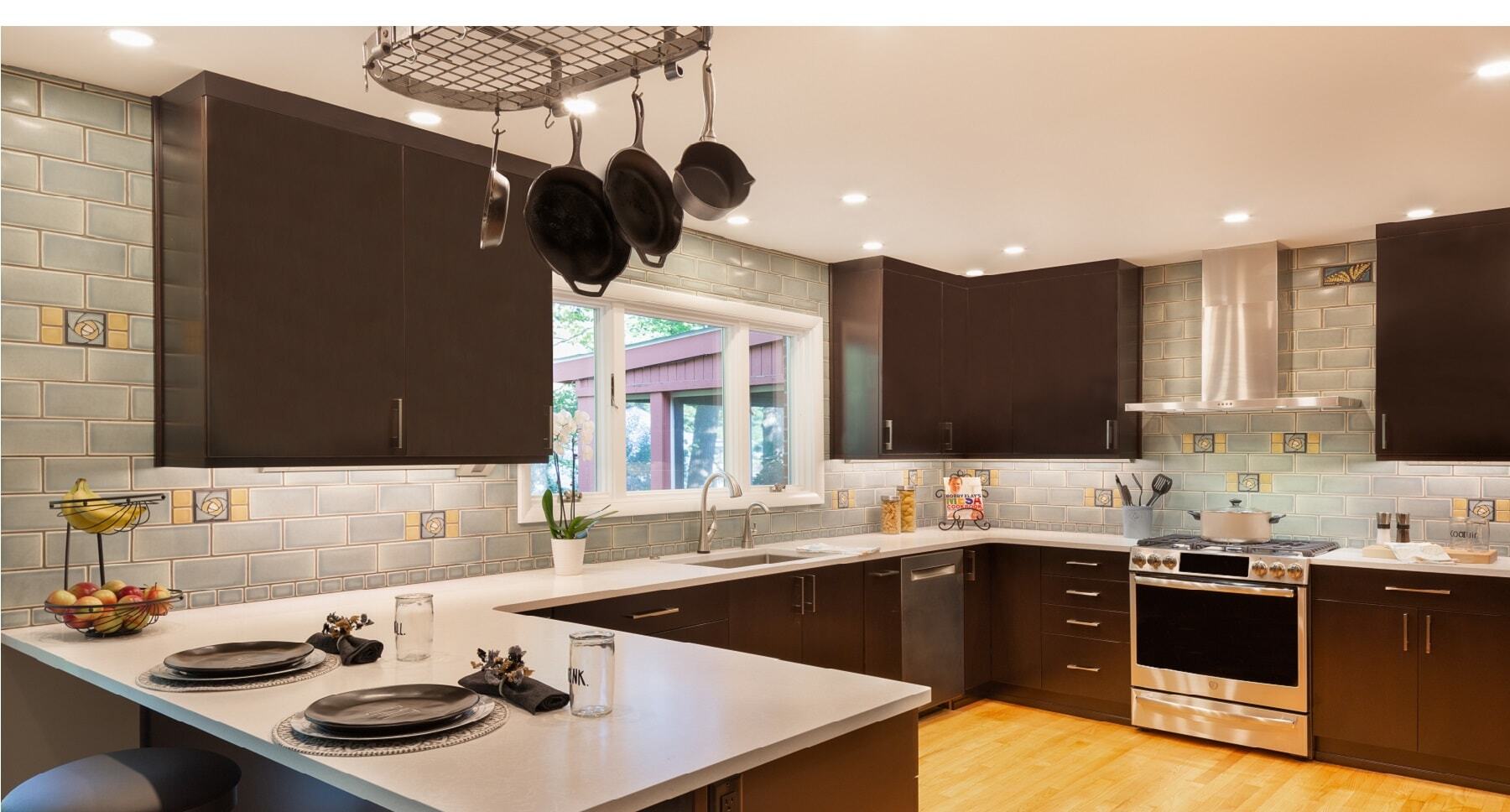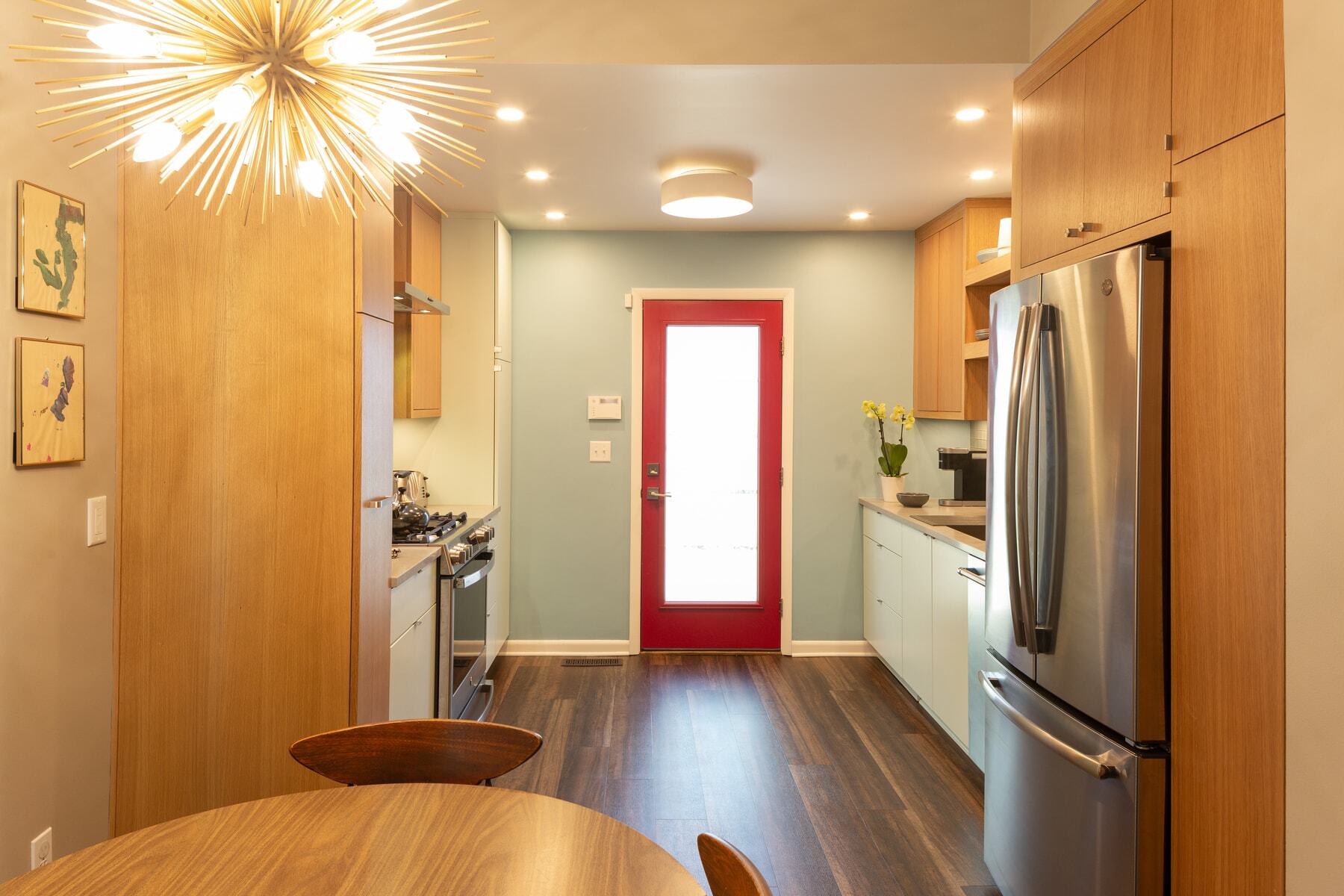 Why Cabinets Make the Difference in Kitchen and Bath Design
Start your dream home today!
Why Cabinets Make the Difference in Kitchen and Bath Design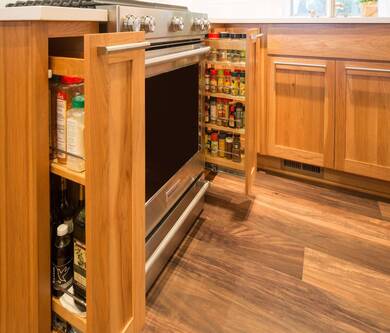 Getting ready to begin a kitchen and bathroom renovation?
Or have you had the kitchen completed already and now it's finally time for the bathroom to be upgraded?
There are many elements to consider when remodeling any room, but the biggest item you probably think about is cabinets. Cabinets are one of the more expensive items on your to-buy list, and it's important to choose cabinets that both meet the needs of your lifestyle and fit your kitchen and bath design preferences.
Bathroom and Kitchen Cabinets: What's the Difference?
Depth – Kitchen cabinets are usually 24 inches deep, while bathroom cabinets are typically 21 inches deep.
Height – Cabinets for the kitchen are usually 34 inches high, while bathroom cabinets are usually 31 inches. However, today many bathroom cabinets are being made 34 inches high, too.
Considerations before Choosing Bathroom Cabinets
Make sure you ask yourself a few questions during the design phase. What is your bathroom routine? Is it just you and your partner, or do kids use your bathroom too? If you're designing a brand-new home, think about designs of friends and family's bathrooms that you like and what elements you want to incorporate into your own bathroom.
Remember: bathroom cabinets are in rooms that are humid, wet, and frequently used. Carefully consider materials to make sure yours are durable and will last for years to come.
Other considerations include:
Customization – Stock, mass-produced cabinets will save you money, but come in limited sizes. Semi-custom cabinets will be a bit more expensive but will give you a larger selection of door styles, sizes, stains, and glazes. Custom cabinets are the most expensive option, but you'll get any color, size, and design you can dream of!
Storage – Take a bathroom inventory. How much of your things do you need to be within arm's reach? Consider hanging vanities that utilize the area around the plumbing. A wider vanity provides more storage, but a narrower vanity will give you more useable square footage on the floor. Which is best for your needs?
Kitchen Cabinets: Upgrade Your Basic Cabinets
Trying to make your kitchen bolder and trendier? Consider mixing up the colors on your upper and lower cabinets, or by adding cabinets to your island.
Other upgrades to consider when buying cabinets for the kitchen are:
Roll-Out Shelving – Custom kitchens have lots of built-in features to add functionality and adding shelving to your cabinets can be done on a budget! Consider a roll-out shelf for bottom cabinets to make it easier to store pots and pans.
Flat-front cabinets – Also called slab doors, flat-front doors are solid with no panels or any other framing. This simple, minimalist look works really well for modern kitchens.
Soft close cabinets – Consider this type of hinge for your cabinets to reduce noise in your kitchen. Drawers and doors suffer damage over the years of being slammed close, so this is a great way to preserve your cabinets.
Have More Questions about Kitchen and Bath Design?
Whether you're dreaming of a luxurious, spa-inspired master bedroom retreat or a simple main-level powder room, our interior designers will take the same personal and thoughtful approach, considering functional needs and universal design as well as aesthetic appeal. We can also help whether you're dreaming of a luxurious, spa-inspired master bedroom retreat or a simple main-level powder room.
Whether it's a kitchen, bath, basement, addition, or a whole house, we've built our 30+ year reputation on exacting design and workmanship. Our designers, project managers, craftsmen, and trades partners take immense pride in their work and in providing smiles from start to finish! Contact us today to get started!