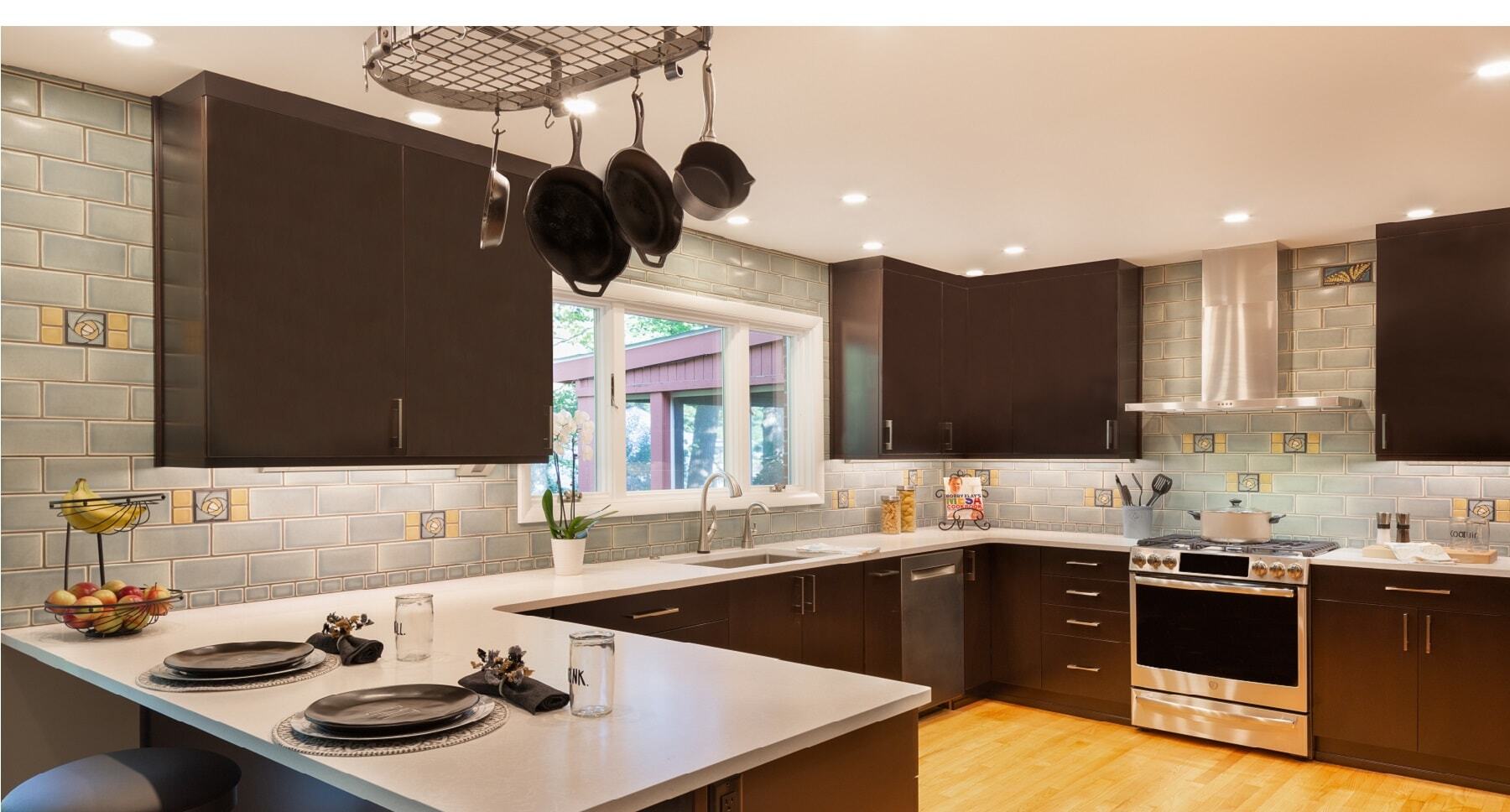 Choosing the Perfect Additions for Your Custom Kitchen
Start your dream home today!
Choosing the Perfect Additions for Your Custom Kitchen
Have you always dreamed of a bright, open kitchen for your home? Do you want a kitchen that can be a place for friends and family to gather, and where you can create delicious meals?
Every home should have a functional kitchen that also looks great. If you're designing a custom kitchen for your Ann Arbor home, picking the right materials, color schemes, and high-end finishes will help ensure that you'll enjoy your kitchen for years to come.
Additionally, if you're remodeling your kitchen with hopes of selling your home, there are a couple design choices you can make to increase your resale value. You'll enjoy your kitchen more with these additions, and also know that you'll be able to get top dollar for your home if you ever decide to sell.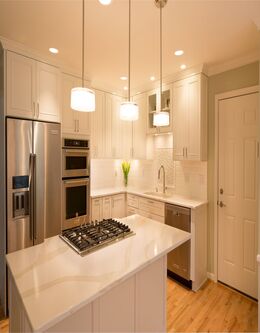 First, remember that white is the dominant color! Year after year, white is on the top of the list of homeowners' favorite kitchen colors. White is always in style, and will brighten up even the smallest kitchen.
Choose hardwood for flooring! The National Association of Realtors says "more than half of home buyers who purchased a home without hardwood floors say they would have paid an extra $2,080 for them". Hardwood gives a cozy, warm feeling to any home, and will last the test of time.
Use shaker-style cabinets for a timeless look. Simple frame and panel designs of shaker cabinets will create clean lines in your kitchen.
Marble countertops are always popular! Carrara marble in particular has been used in homes for years and years, and its subtle colors go with any color scheme. This type of marble is pretty readily available, making it less expensive than quartz.
Subway tile backsplash is easy to clean and looks classy. Backsplash can be an opportunity for a splash of color in your kitchen, but keeping it neutral will help it blend with any look. A classic white subway tile will make your kitchen look brighter.
Smart storage is a must! If your kitchen is going to be a place for parties and gatherings, you need to be able to store your kitchenware in a way that is both functional and looks good. Cabinet manufacturers have nearly unlimited storage options for your custom kitchen including shelves and compartments that unfold, turn, extend, and slide.
Let Alpha Design + Build Help You Create your Dream Custom Kitchen in Ann Arbor and the Surrounding Communities!
Our design team has the knowledge and expertise to help you, and our project managers, carpenters, and tradesmen have the skills to get the job done. At Alpha Design + Build, we believe that a properly designed project is less expensive, completed more quickly, and has fewer cost overruns than a project done "on the fly". Our process puts you first! Contact us today to set up a consultation, and start creating your dream home.