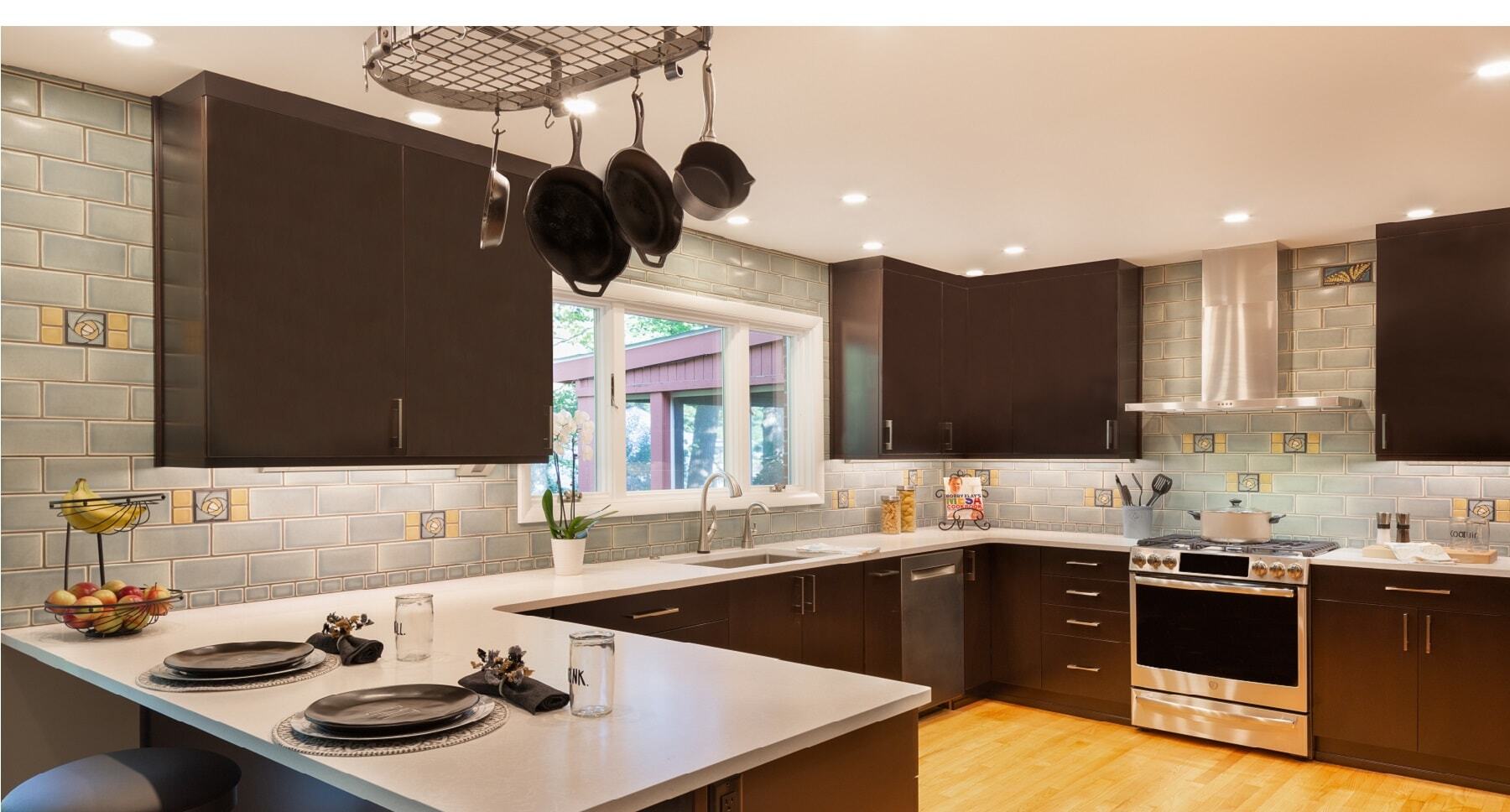 Creating the Perfect Custom Addition for Your Home
Start your dream home today!
Creating the Perfect Custom Addition for Your Home
Do you wish your home had more room for entertaining?
Do you need an extra work space, a playroom for your kids, or a sunroom to escape to after a long day at work?
Whether you have a small patio or a large backyard, you can increase the square footage of your home with a custom addition!
A custom addition adds square footage and value to your home. It can be anything you want - a sunroom (or "Florida room"), a bonus rec room, or an extra living space. Additions are built for many reasons - as your family grows, so does your need for extra space. Perhaps you've taken the steps to become a business owner and now you need a place to work from home, or maybe you want to expand your kitchen or dining room.
The possibilities are endless! There are a few steps you should take first to ensure the process goes as smooth as possible:
Blend your addition with the rest of your home. According to HGTV, "'As much as possible, an addition should look like it could always have been there,' says Woodcliff Lake, N.J. design-build contractor Rob Wennersten. So, if your house has casement windows, for example, oversized crown moldings or wide plank floors, you'll likely want to repeat those design elements in the new addition. Also, try to match finish materials, such as siding, roofing and trim."
Don't forget adding utilities! Remember you'll have to expand your home's existing electrical, plumbing, and HVAC in your new space. The existing systems in your house might need upgrading, and you'll need to make sure the electric panel can handle the additional circuits needed for your new space.
Hire the right contractor! A hybrid design-build contractor is not just a general contractor, but also a team of people who can do the design and architectural work too. Having the same team along for the entire process of designing your new space and bringing it to life will make your project progress smoothly and efficiently.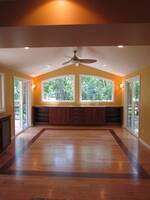 Bumping On or Adding Up? Which Addition Style is Right for You?
If you're considering adding on to your home, you also need to consider which type of addition you want to tackle. Depending on the size of your current home, the size of the land your home sits on, and how you want to use the space, you might consider a "bump out". A "bump out" is an addition that juts off the side or back of your home, or "building up", adding a second or even third floor to your home.
A "bump-out" requires no foundation work, and could save you money on heavy duty construction costs. Remember with any addition, you'll need to purchase new, longer floor and ceiling joists, roofing materials, siding, and any other additional building materials.
This is also true with adding a second or third floor. You won't lose any yard space with this type of addition, and you won't have to worry about zoning restrictions. (Tip: check to see if your town limits the allowable height for houses before building up!)
Ann Arbor-based Alpha Design + Build Can Create Your Dream Custom Addition!
We've been building custom additions in the Ann Arbor area since 1989. We've worked with building officials in jurisdictions from Chelsea to Livonia, and we value our good relationships with them. You can be confident that your addition will be designed right the first time and meet local requirements and the conditions of your lot.
Did you know that much of the work involved in a home addition can be done year-round? You don't need to wait for a change of season to begin; talk to us today!