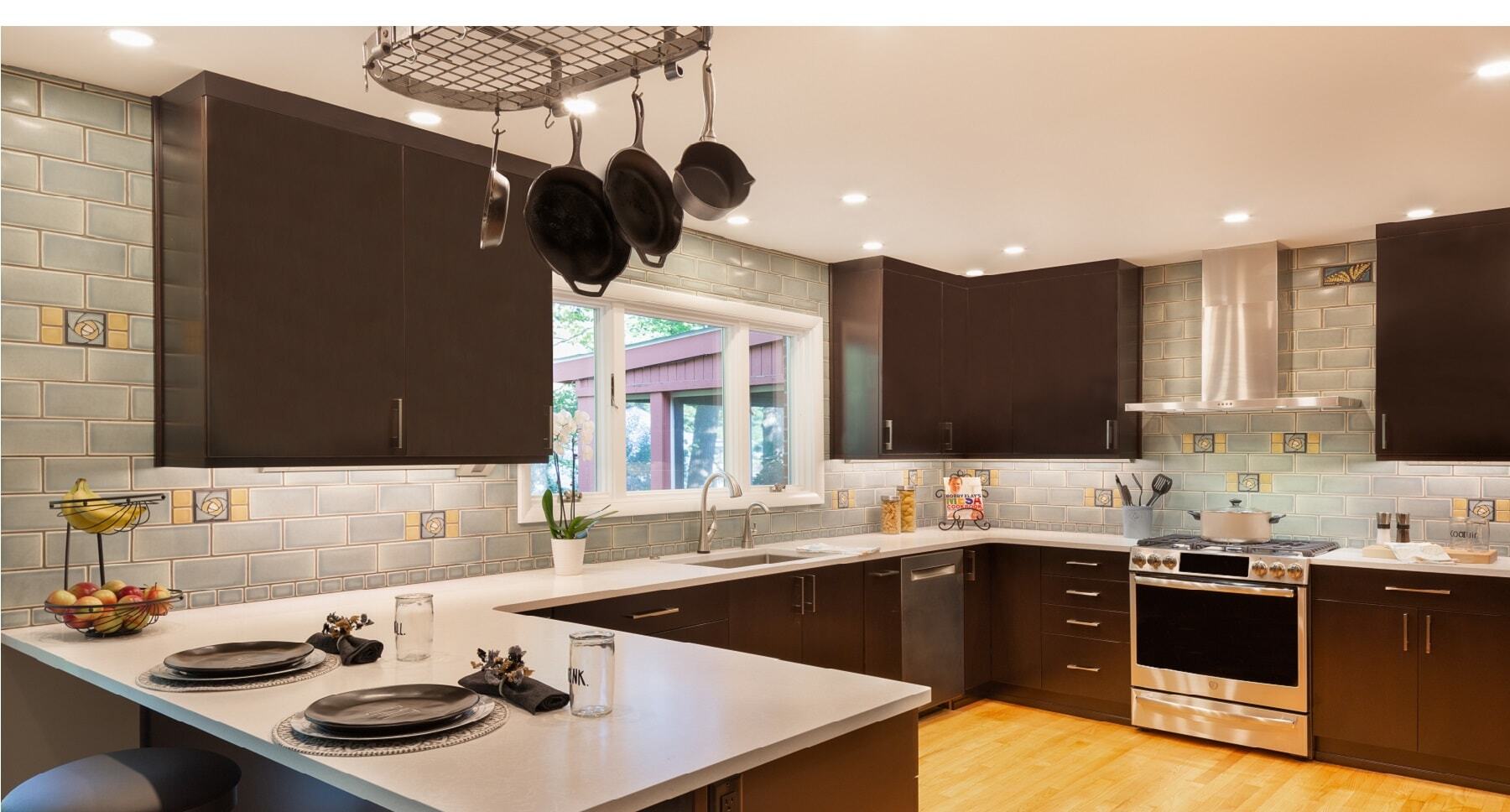 On-Trend Colors for Bathroom Remodels in 2019
Start your dream home today!
On-Trend Colors for Bathroom Remodels in 2019

Are you planning on redesigning your bathroom or powder room?
Do you have trouble picking out a paint color that's trendy but also one you'll still love in a couple years?
Do you want a fresh, modern look? Maybe you like something more traditional. No matter what your style is, the bathroom is one of your home's most personal spaces. Taking the time to choose details that personalize this space can turn your run of the mill bathroom into the spa-like getaway you've always wanted!
In 2018, bold and edgy colors were the hot trend. In 2019, more natural, bright, and muted jewel tones are in style. For a more traditional, nature-inspired look, you could also blend wood details with your modern finishes for the best of both styles.
Want to Step Up Your Color Game? Use the Latest Bathroom Remodel Trends…
Paint the walls a strong shade – Painting the walls of your bathroom one of the season's brightest (or darkest) shades is a great way to make a statement. Depending on your style, consider a cheerful yellow, or a dark sapphire.
Adding pops of color – If you're not ready to go bold with the walls, you can add color in small doses to draw the eye but not overwhelm. Tiles that have color in their design are a great way to add bold color. You can also accessorize with brightly colored shower curtains, towels, and rugs.
Choosing on-trend neutrals – If choosing a bold color for your bathroom remodel isn't your style, you can choose an in-style neutral to showcase modern trends. Instead of bland and sterile white, consider a gray or beige that incorporates earth tones. These classic colors will definitely stand the test of time!
Complete Your Bathroom Remodel by Accessorizing
Have you tried designer wallpaper?
For small spaces like powder rooms, consider a single, splashy statement like a textured wallpaper, or a large statement mirror.
Take a look at the bath/shower for inspiration
Exposed shower plumbing can add a modern, industrial look to your bathroom. This style looks great with a white, modern marble!
Don't ignore your countertops!
White and gray marble is a popular material for 2019, and while marble itself is timeless, the white and gray style can add a statement in your bathroom.
Hire Ann Arbor-Based Alpha Design + Build to Complete Your Bathroom Remodel
Whether you're dreaming of a luxurious, spa-inspired master bedroom retreat or a simple main-level powder room, our interior designers will take the same personal and thoughtful approach, considering functional needs and universal design as well as aesthetic appeal.
You begin your busy day and wind down at bedtime in this often-neglected room. Let us inspire you to create your dream space! Give us a call at 734-769-1900 to talk to our experts about your project.