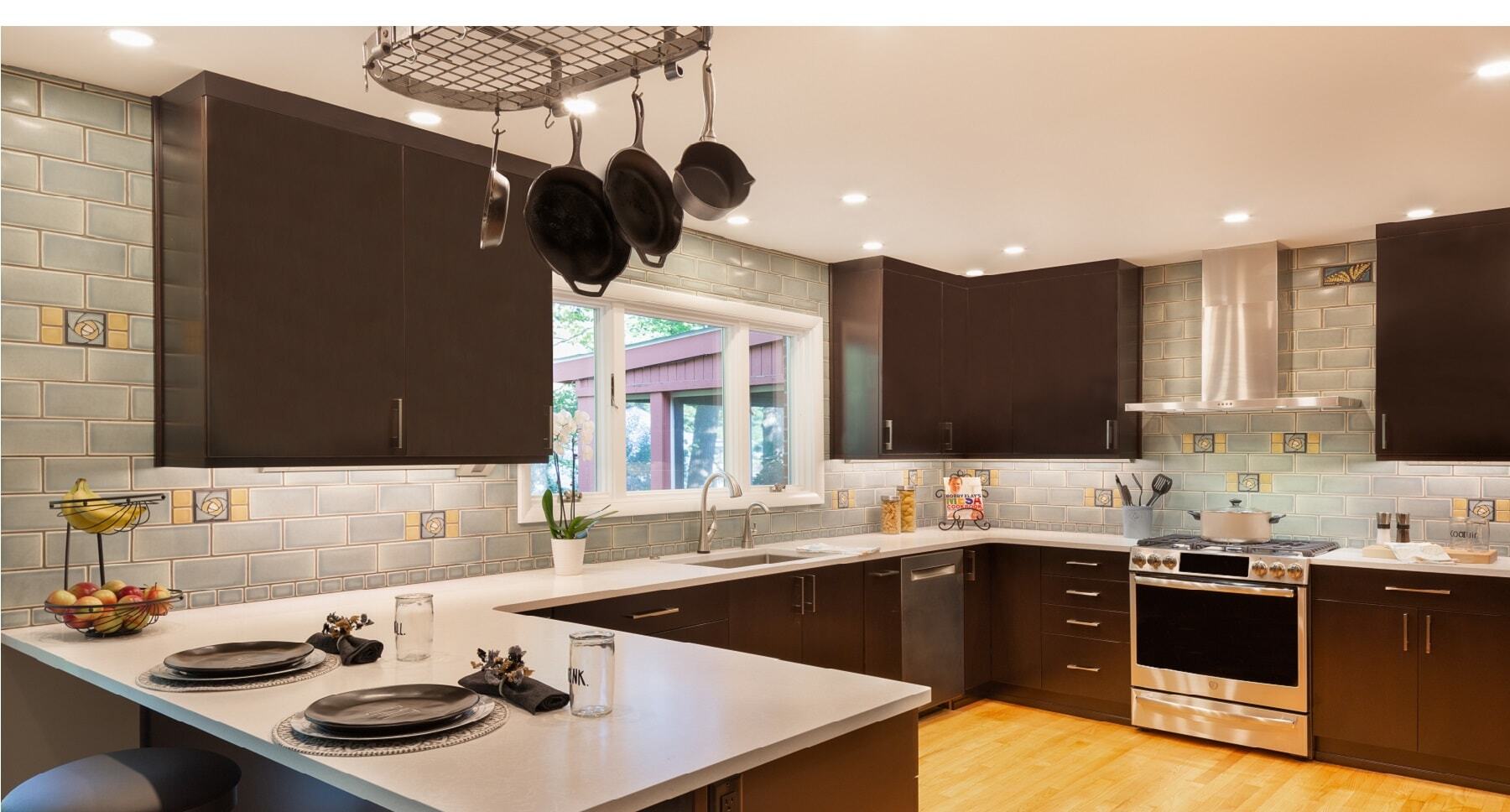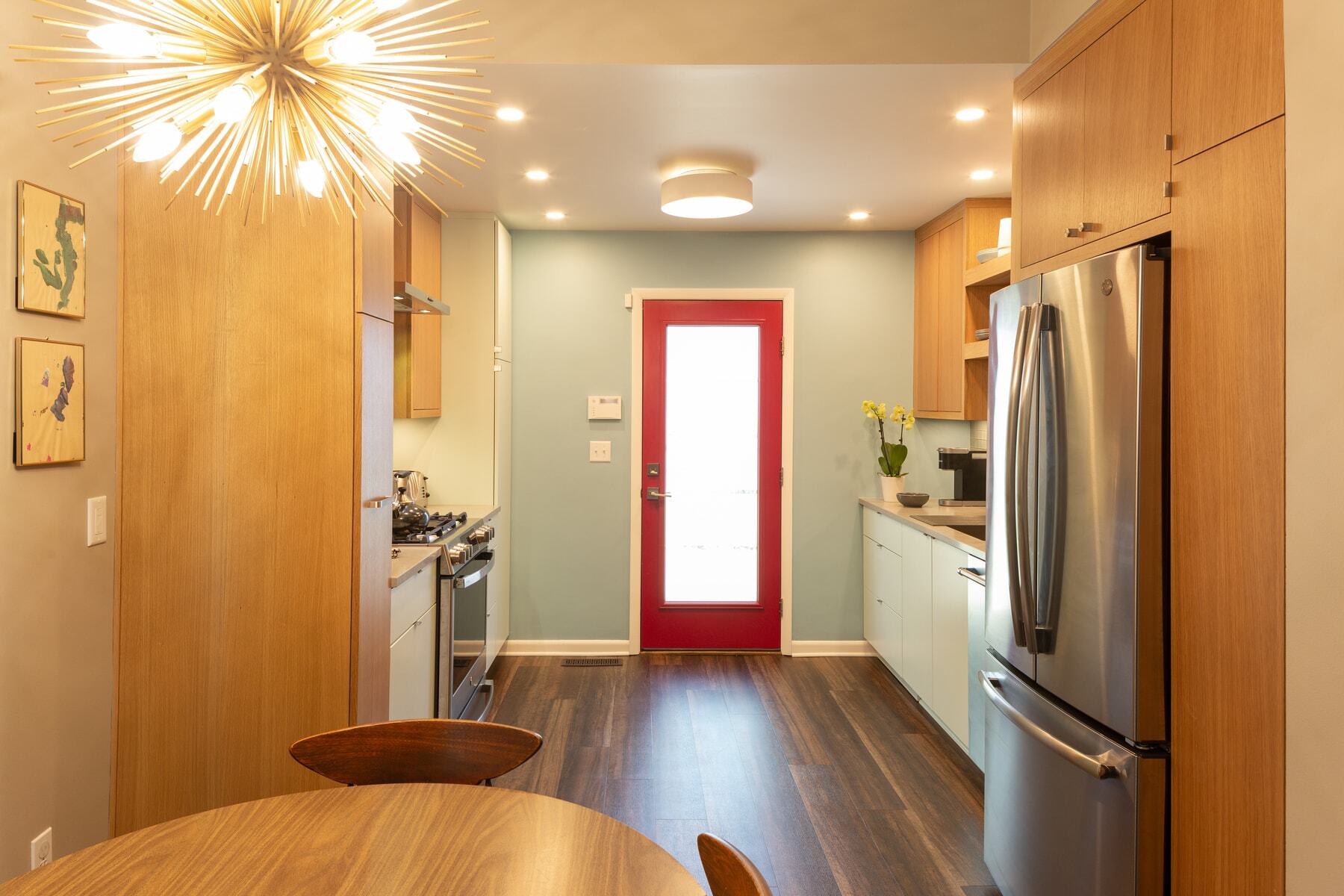 How to Spruce Up a Powder Room
Start your dream home today!
How to Spruce Up a Powder Room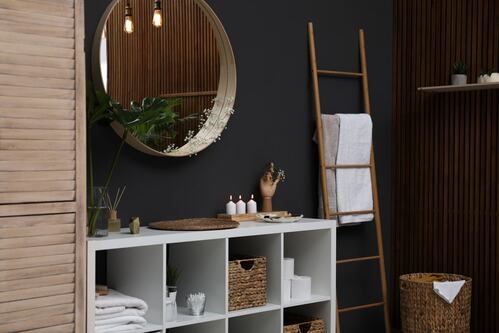 Does your home have a "powder room"?
Also known as a half-bath, these smaller bathrooms often contain only a toilet and sink for guests.
Since this is a space that friends and family will be using, it's important to make sure it's looking its best! Just because it's not a luxury master bathroom doesn't mean you need to skimp on finishes and fixtures.
Small Design Ideas for Big Impact
Since powder rooms are small, they're often overlooked in design. This room can leave a big impression on your guests, however!
You can achieve big design impact on a budget - not only do small rooms require smaller and fewer décor items, but the items that you do include can deliver a big impact.
Go with bold colors - With a small space, it's okay to go bold with color! The impact is immediate. If you're worried about all four walls being too bold, choose only one wall to paint. The wall behind the mirror or vanity is a great choice for an accent wall.
Use mirrors – Your guests will use the mirror, so make sure it's big enough to be functional, but not so large that it takes over the space and is overwhelming. Because they come in all shapes and sizes, you can find a mirror that serves as a great piece of décor, and a functional item.
Great lighting – If you entertain often, good lighting is a must. An overhead light as well as accent lighting on the wall is great for larger powder rooms. A mini chandelier gives the room a glamorous look, while sconces are a more romantic and subtle take.
Highlight unique accents – To pull the room together, look for unique takes on functional items like wastepaper baskets, rugs, candles, and vases. Vintage rugs are popular and a great way to make your powder room seem more upscale.
If you're struggling with ways to make your powder room stand out, we can help with your bathroom remodel!
Alpha's professional designers are passionate about what they do. They would probably work for design books and shiny objects if left to their own devices, and Alpha's design library has begun to colonize nearly every other room of our building.
We can help make sure your layout is functioning well, your flooring is attractive yet practical, your hardware/cabinet/countertop choices match your design preferences.
Contact Ann Arbor-based Alpha Design + Build to Begin the Design Process for Your Home Remodeling Project Today!
Our design team has the knowledge and expertise to help you, and our project managers, carpenters, and tradesmen have the skills to get the job done. At Alpha Design + Build, we believe that a properly designed project is less expensive, completed more quickly, and has fewer cost overruns than a project done "on the fly". Our process puts you first!
Contact us today, set up a consultation, and start creating your dream home.