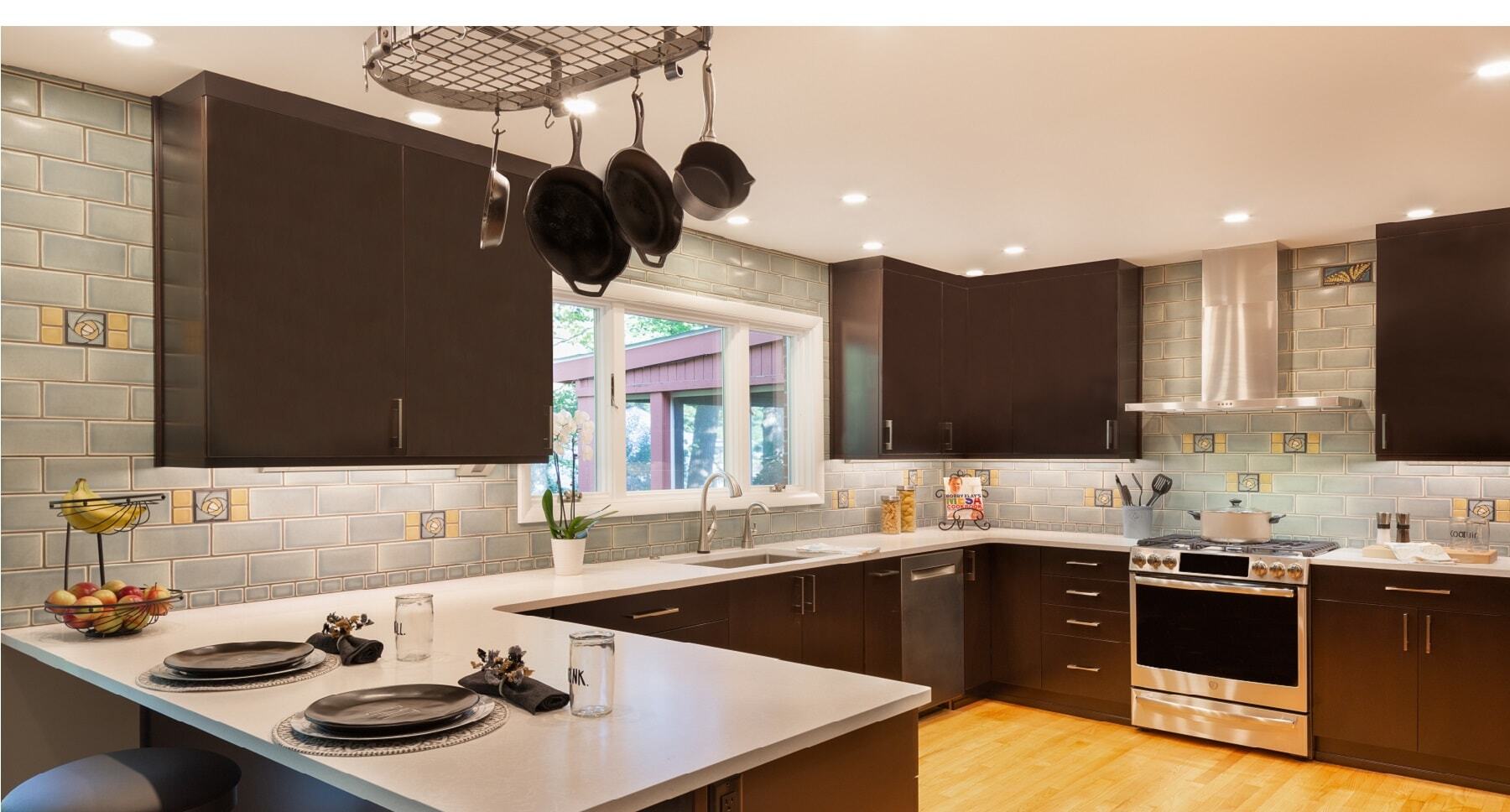 Six Great Ways to Add Function to Your Bathroom Remodel Design
Start your dream home today!
Six Great Ways to Add Function to Your Bathroom Remodel Design
Want to make sure your new bathroom has a more functional design than your current one?
Is adding function to your bathroom a top priority when it comes to your remodel design?
Interested in expert tips that will help improve the functionality of your dream bath remodel in Ann Arbor?
Most of us don't have endless space in our homes to devote to the bathroom. That means we end up needing to get a lot out of a smaller space. As a result, one thing we often hear from our clients who are considering a bath remodel is adding more functionality to their space.
As design specialists with nearly three decades of experience, the team at Alpha Design + Build knows exactly how to bring more function to your bathroom. Check out our list of tips for a more functional bathroom to help you think about what you want for your new space.
Our recommendations for adding function to your bathroom design and remodel: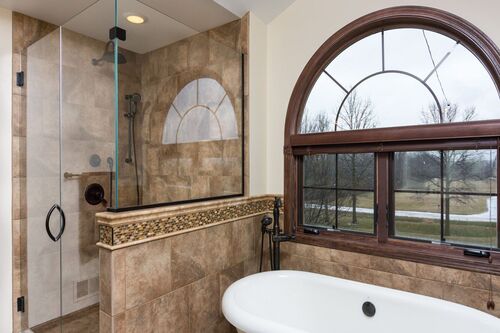 Durable Materials: increase the function of your bathroom by choosing materials that are easy to take care of and hold up to moisture. Check out wood-look ceramic tiles instead of hardwood flooring, don't think of laminate as a dirty word, extend tile up and along the wall, and opt for less porous countertops.
Built-Ins: get some storage out of your wall space without sacrificing floor space when you build shelving and cabinetry into the wall. Recessed medicine cabinets and open shelves create space to make it easier to keep your bathroom tidy and have an expensive, custom look.
Lighting: although we use the bathroom for grooming, makeup, and generally checking ourselves out, it's often the worst lit room in the house! Bring more light into your space with wall sconces, recessed lighting, more windows, or a lighted vanity mirror. If you like using your bathroom as a relaxation zone, consider making at least one of your lighting upgrades dimmable to set the mood.
More Storage: adding storage is an essential design element for increased function. In your bathroom you can get the most of your storage by choosing floor to ceiling cabinetry instead of more traditional small cabinets. If you have the space, you can also place a chest or wardrobe in the room for added storage and design flare.
Second Sink: this one might be a no-brainer, but we'll mention it anyway. If you have the room for it, add a second sink. When you're getting ready in the morning, having a double vanity is almost as good as having two bathrooms! Even if you don't have room for the double vanity, we have design options to help you add this function to your bathroom remodel.
Aging in Place: if you plan on staying in your home well into old age or you want to accommodate a family member with a disability, our design specialists can help. Functional features for aging in place design include extra-large showers with built-in seating, walk-in bathtubs, handheld shower heads, sturdy support rails, and more.
Alpha Design + Build Can Help Add Function to Your Bath Remodel in Ann Arbor
Now that you have a better idea how you can increase the function of your bathroom with smart design and expert remodeling, it's time to take the next step: email or give us a call today! With an eye for details and design, our team is ready to help you plan the perfect space!