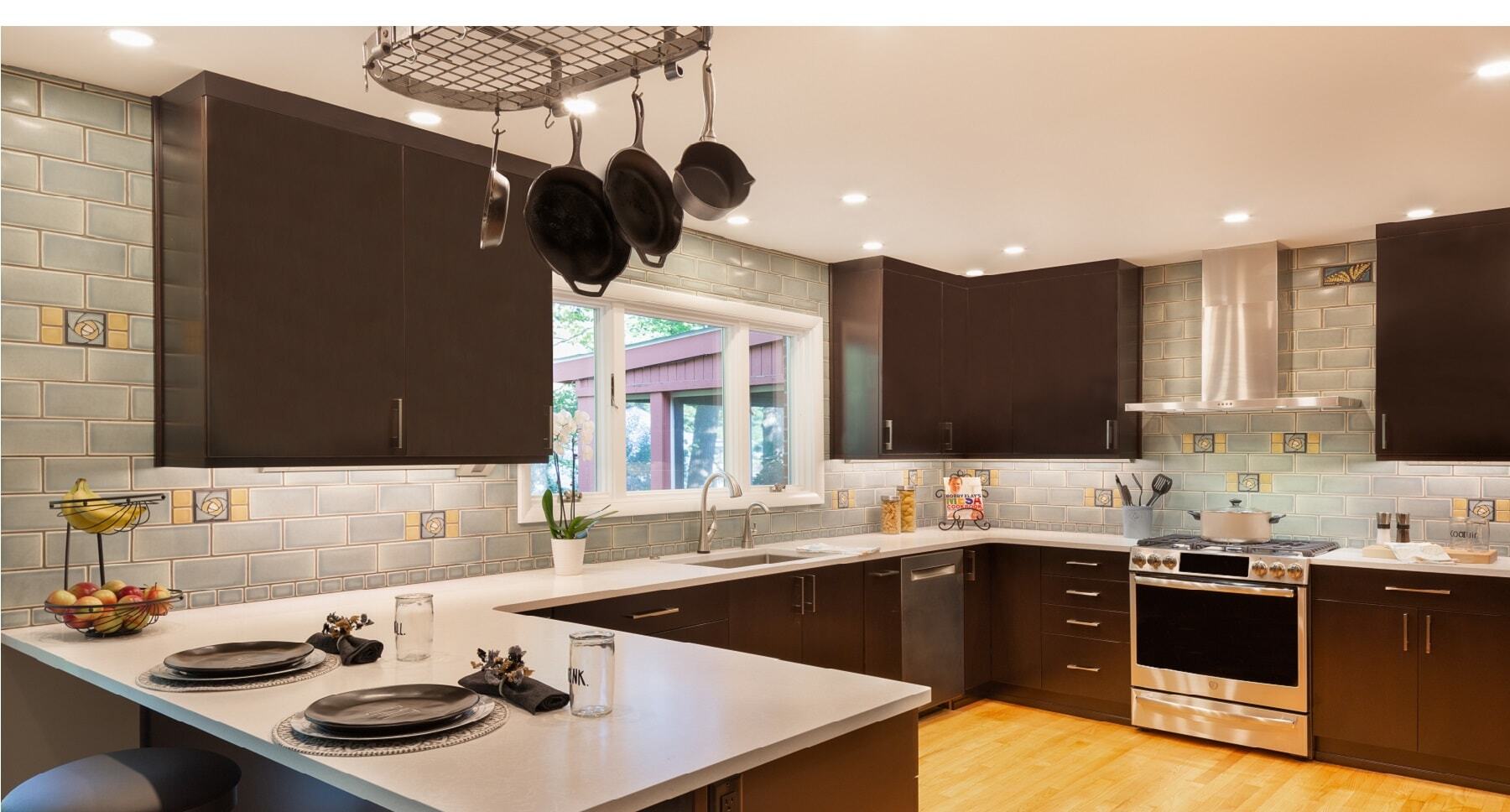 Kitchen Design Trends for 2021
Start your dream home today!
Kitchen Design Trends for 2021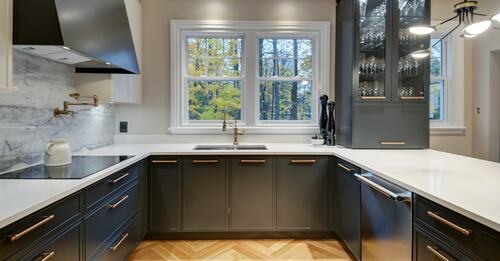 Have you had a kitchen remodeling project on your wish list for years?
Are you finally budgeting and planning for the remodel that will turn your small, out of style kitchen into the magazine-ready chef's kitchen you've always wanted?
In the planning stage, consider these design trends for 2021 to make your kitchen modern and new, but timeless at the same time:
Open floor plan – More homeowners are requesting walls be taken down in favor of a large, more open kitchen in 2021. Additionally, a large island to be used as a gathering space or homework spot is the perfect design element to add to your new, more spacious kitchen.
Contemporary, organic/natural design style: Clean, modern design with natural elements like wood finishes and plants are popular with many homeowners this year. A clean, bright look with whites, grays and beiges are the most popular.
Technology: More homeowners are interested in technology in kitchen and bath remodeling projects. In the kitchen, spots for charging devices as well as video communication will make your space more efficient.
Light colored quartz countertops: Traditional marble will have to move over for quartz countertops. This style of counter paired with long subway tiles will be popular in 2021.
Hardwood or engineered wood floors: Ceramic and porcelain tiles are no longer the most popular flooring choice for homeowners. Consider a hardwood or engineered wood floor for your kitchen, bringing in a more natural design element. Luxury vinyl that looks like hardwood is also a great choice for floors that take a beating from kids and pets.
Need Help Designing Your Dream Kitchen?
There are so many design elements to decide on, if you need help, you should talk to the pros! Alpha Design + Build has been helping families in Washtenaw and the surrounding counties create their dream kitchens for years and is ready to help you too.
Our design team has the vision to bring your dream to life, and our experienced contractors have the know-how to make it happen on time and on budget.
If you've been putting off a kitchen remodel, 2021 is the time to finally make it happen. Contact us today to get started!