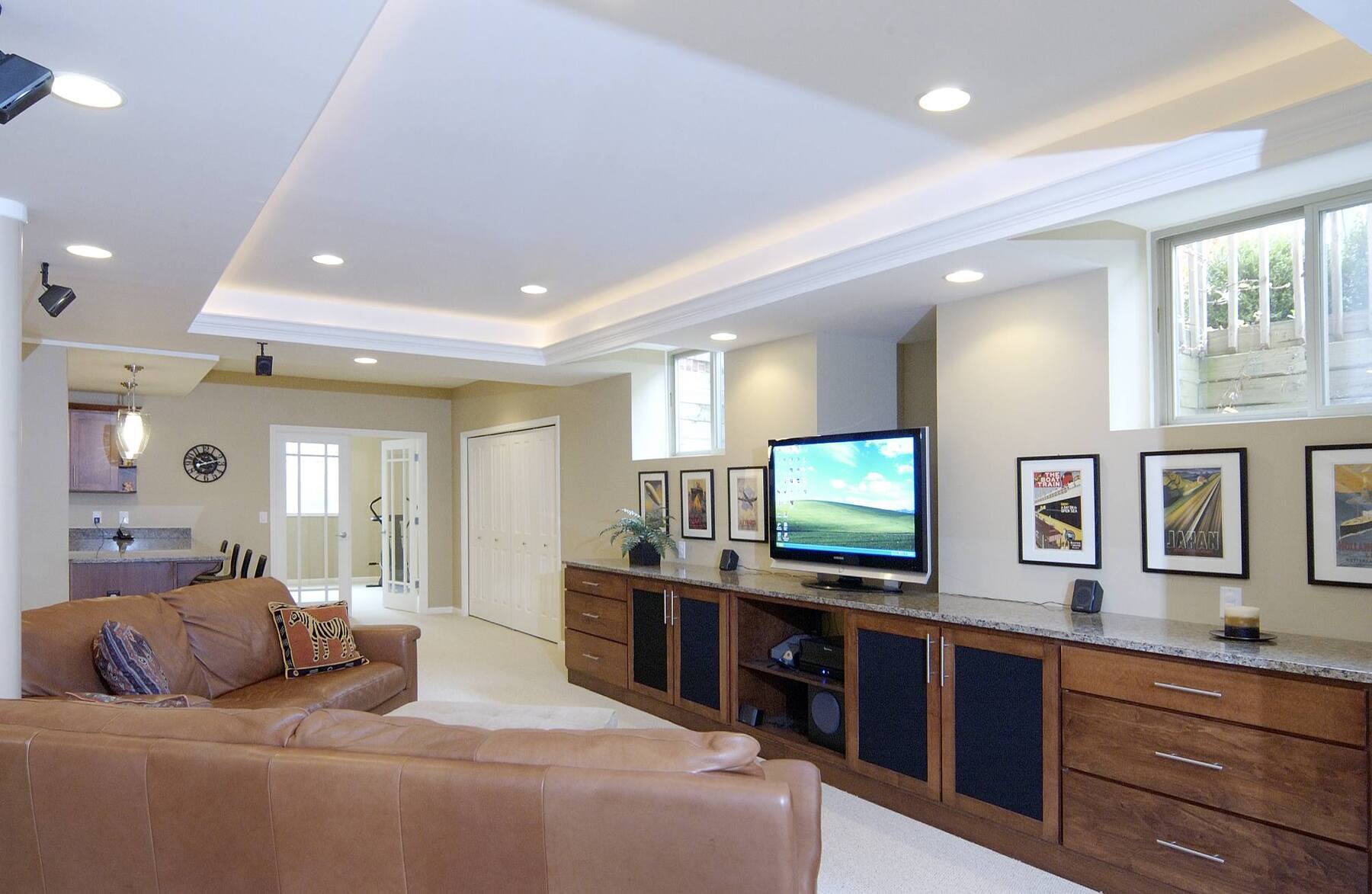 $500 Credit Towards Flooring When You Sign a Design Agreement by 10/31/20
Start your dream home today!
If you're planning a basement remodel, you can get a $500 credit toward your flooring choice when you sign a design agreement by 10/31/20.
Basements are no longer the dark, dingy collector of boxes and spiders they once were. Today's basements have transformed into spare bedrooms, entertainment hubs, bars, and man-caves, adding important living space and value to your home.
Let our interior designers and craftsman team up to create the perfect space for your needs.
As a Design Build remodeler, Apha Design + Build is accountable for the entire project, including how the end result looks, how much it costs, and how quickly it is completed. As experts in both design and construction, they know how buildings come together and consider all aspects of the project -- from fees to scheduling -- early in the process which often results in lower total cost, fewer overruns, faster construction, and better continuity.